Life is good! I'm down in Florida, on vacation. Quilts have been spotted, a little business has been done but basically the past few days have been all about having fun and the most serious part has been looking for the perfect sunset shot…
The sun wasn't setting as I flew down from Midway to Fort Lauderdale but the it did reflect nicely off the West coast of Florida, presenting a good photo opportunity from my window seat.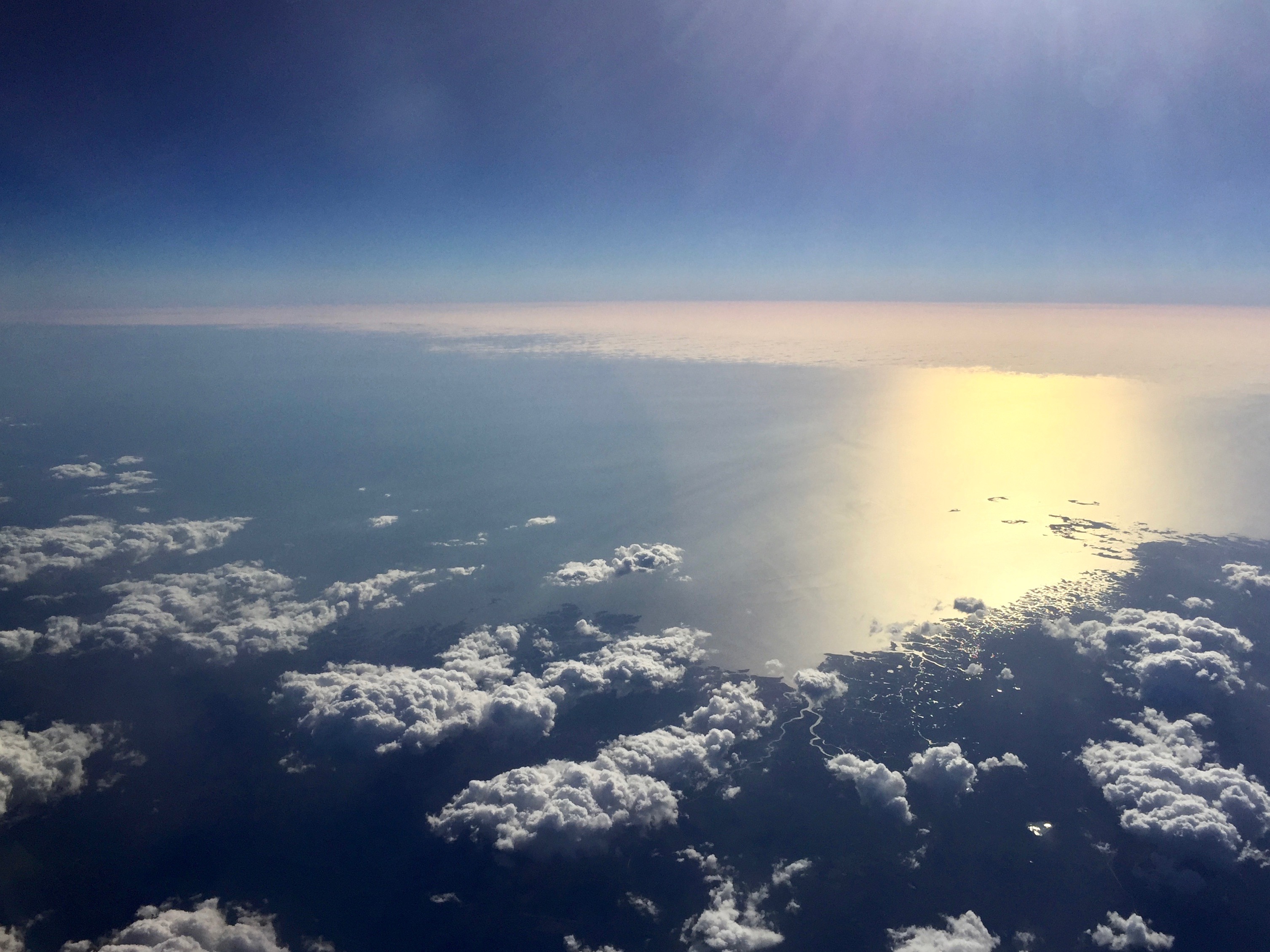 I could see Miami off in the distance as we came in to land.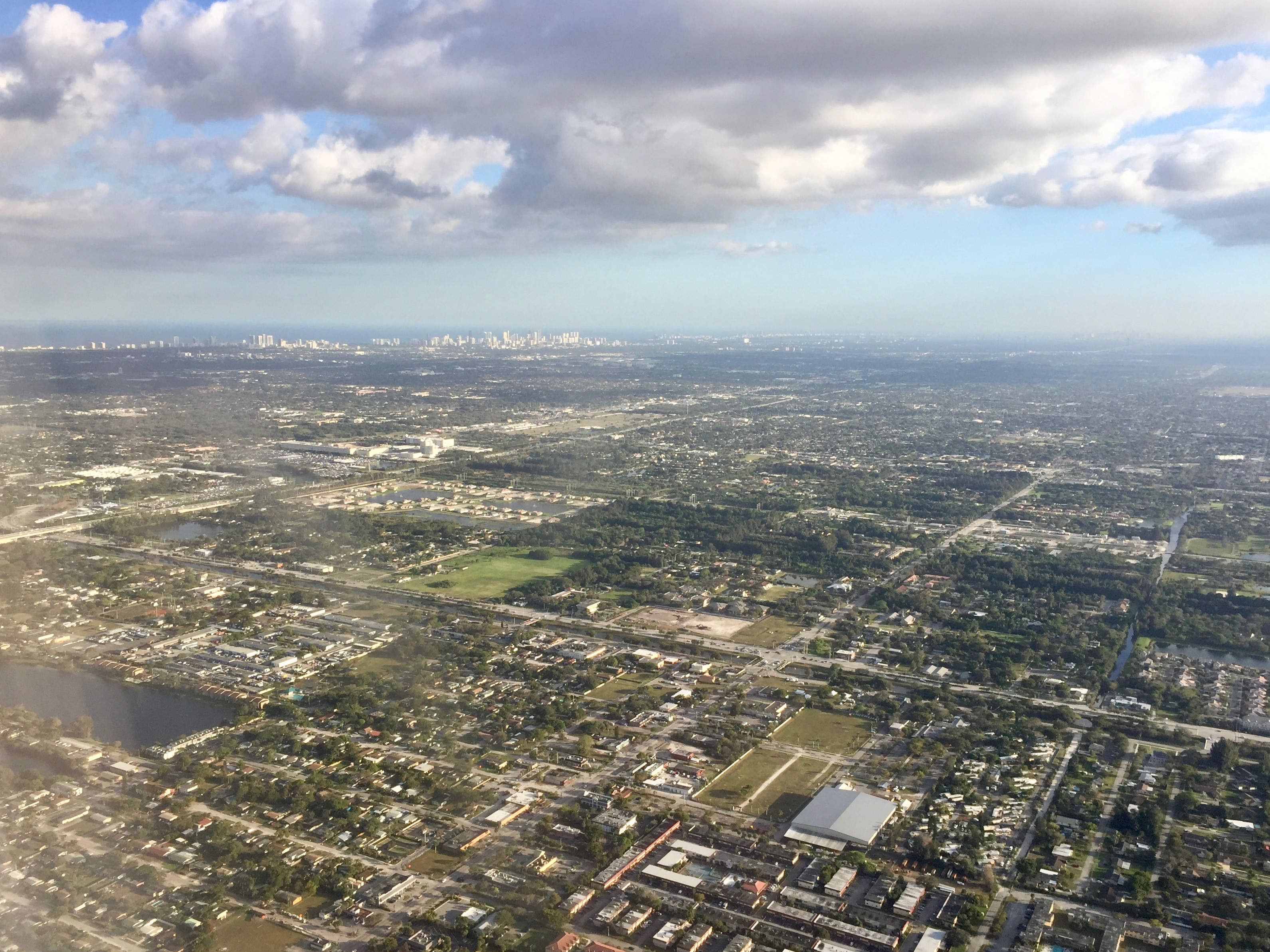 Florida is very flat?
The temperature had been hovering in the low 40s in Chicago when I set off. I was glad of the high 70s while I sat outside with my bags waiting for Steve. Apparently there was a lot of traffic… It was Friday evening. I think he just left the office rather late.
Oh well. We drove off in to the sunset. (Day one)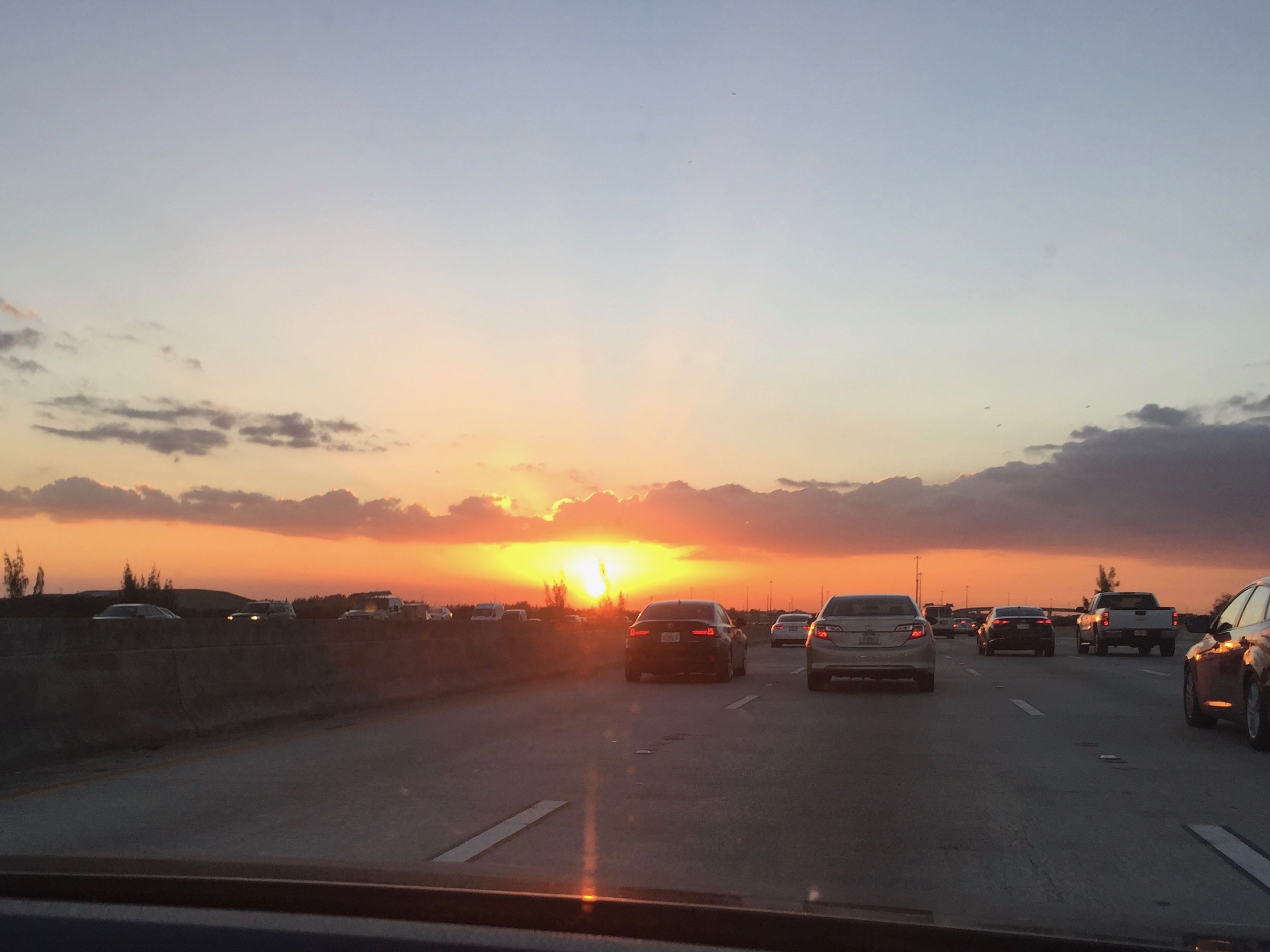 It was dark by the time we arrived at our hotel in Key Largo but the sun was shining when we woke up on Saturday morning. Here's the view from our balcony.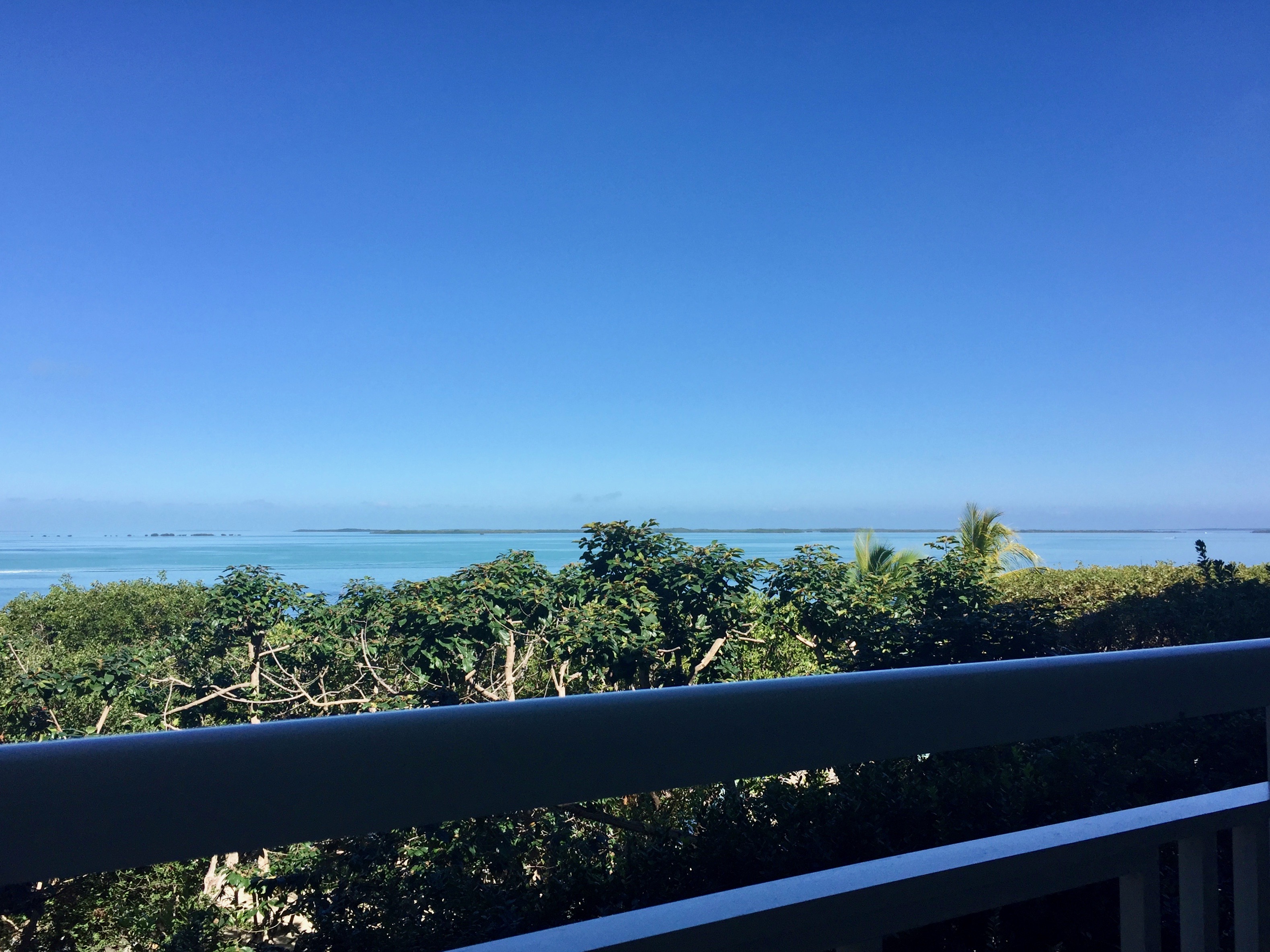 People were already up and about and we thought we should join them.Life has been a little hectic so other than booking flights and a hotel we had nothing organized. After a little research we decided a glass bottom boat tour might be fun and set off in the right direction. Tickets bought, we enjoyed breakfast at a local diner and went for a stroll along the water side.
Someone had had a successful morning.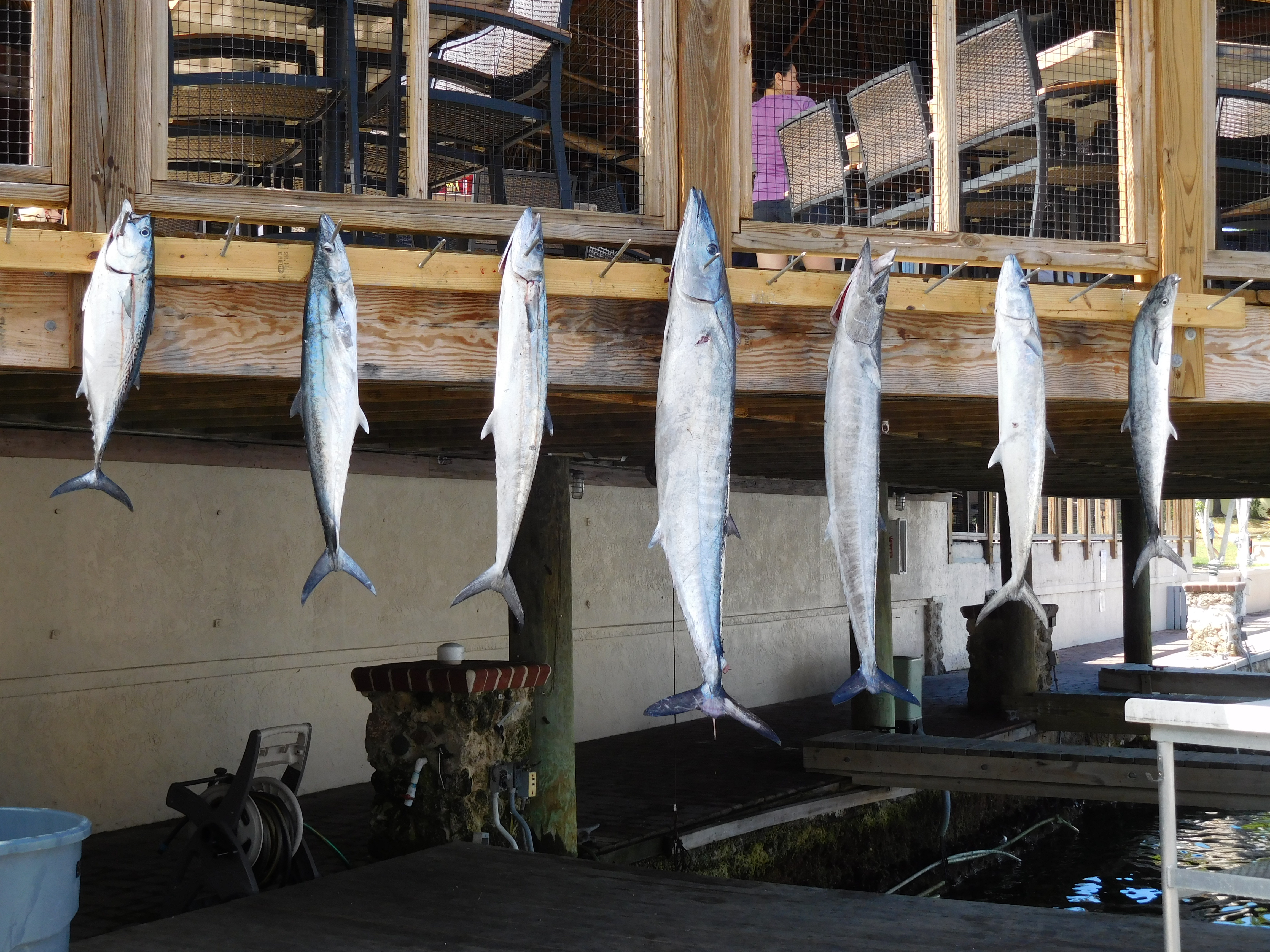 I appreciated the way the fish were displayed in size order.
This snow man made me smile.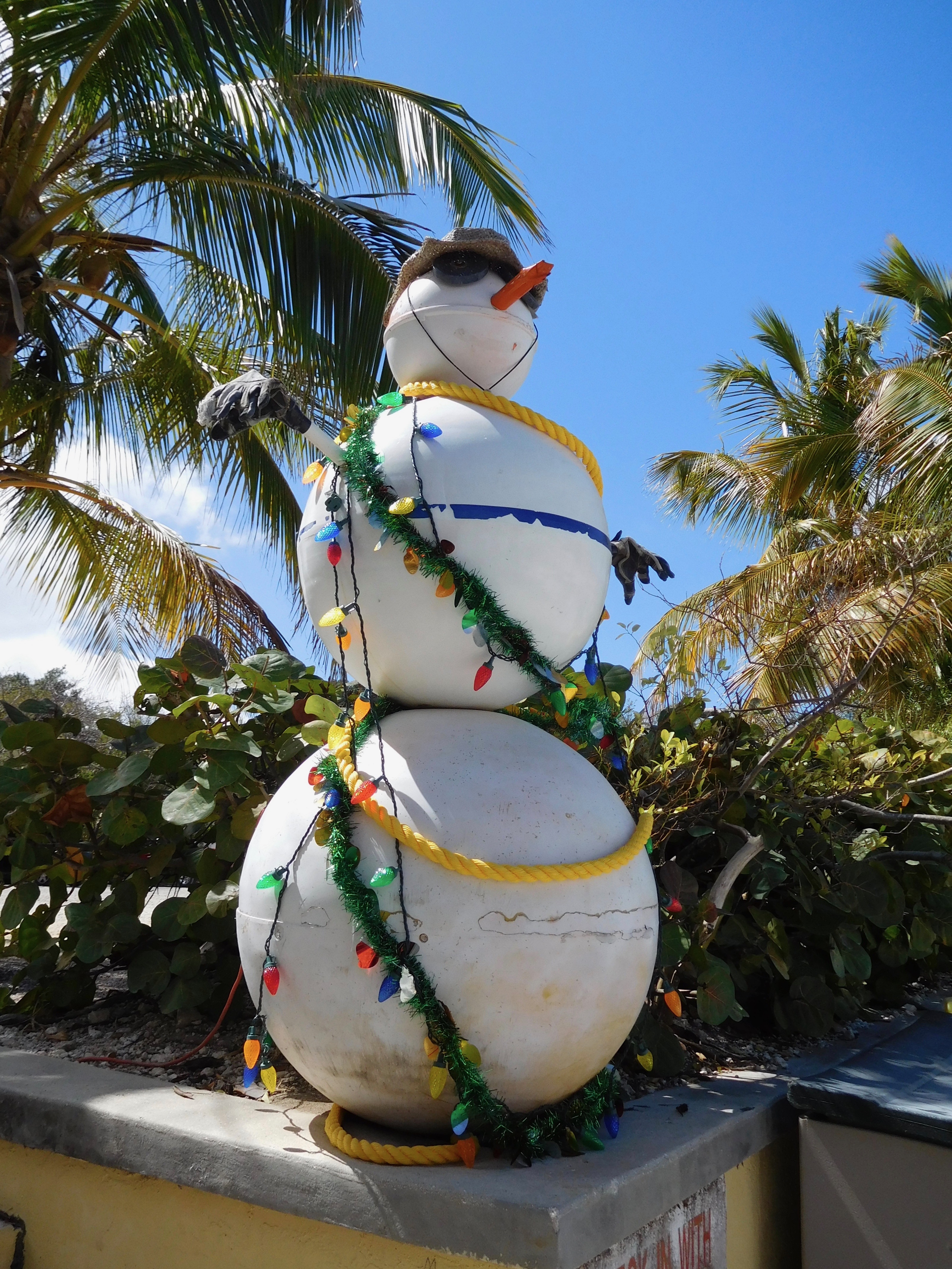 It was a beautiful day to be near the water.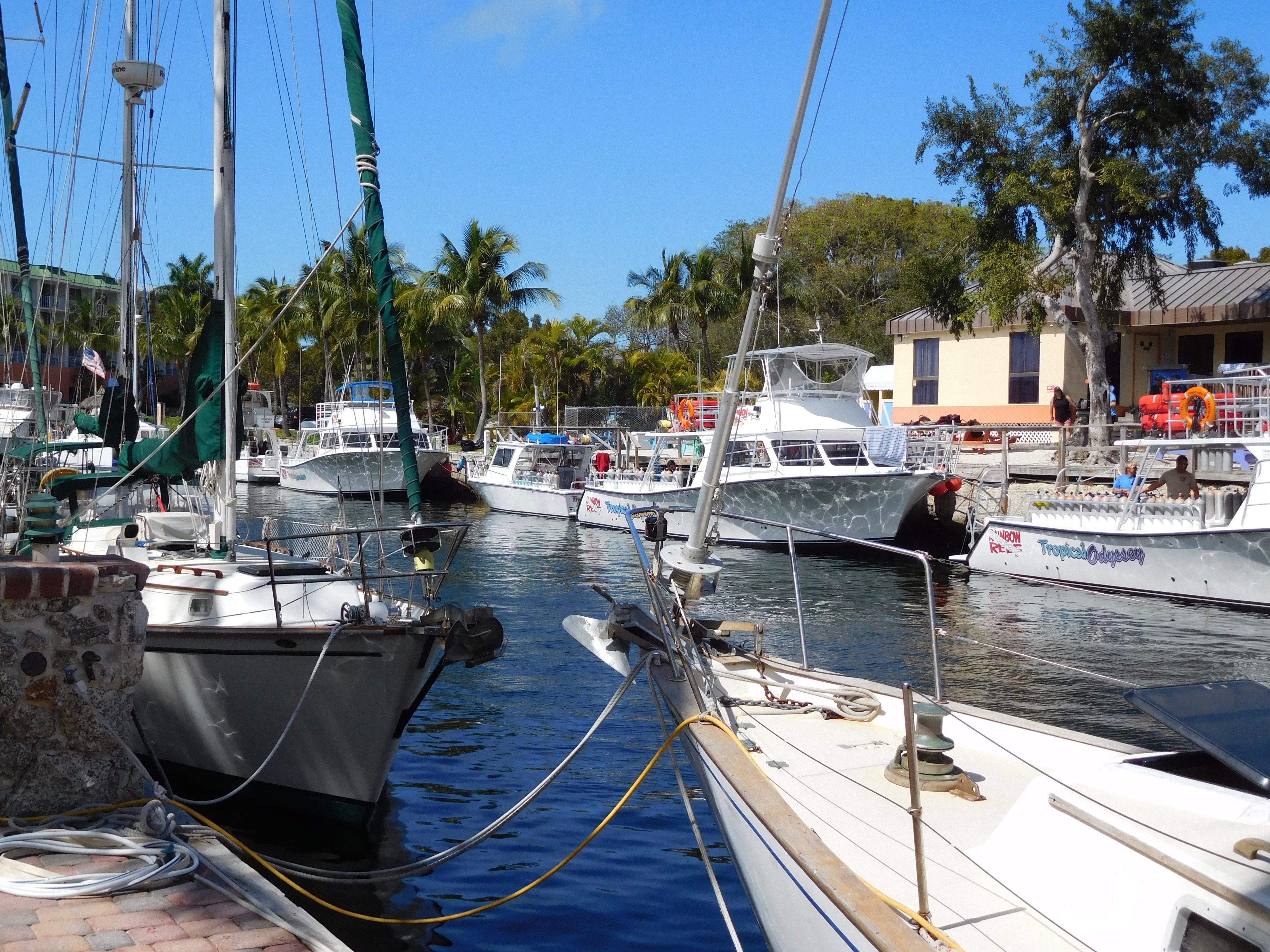 We boarded our boat at the appointed time. After navigating the local canals, we were soon leaving the harbor behind us.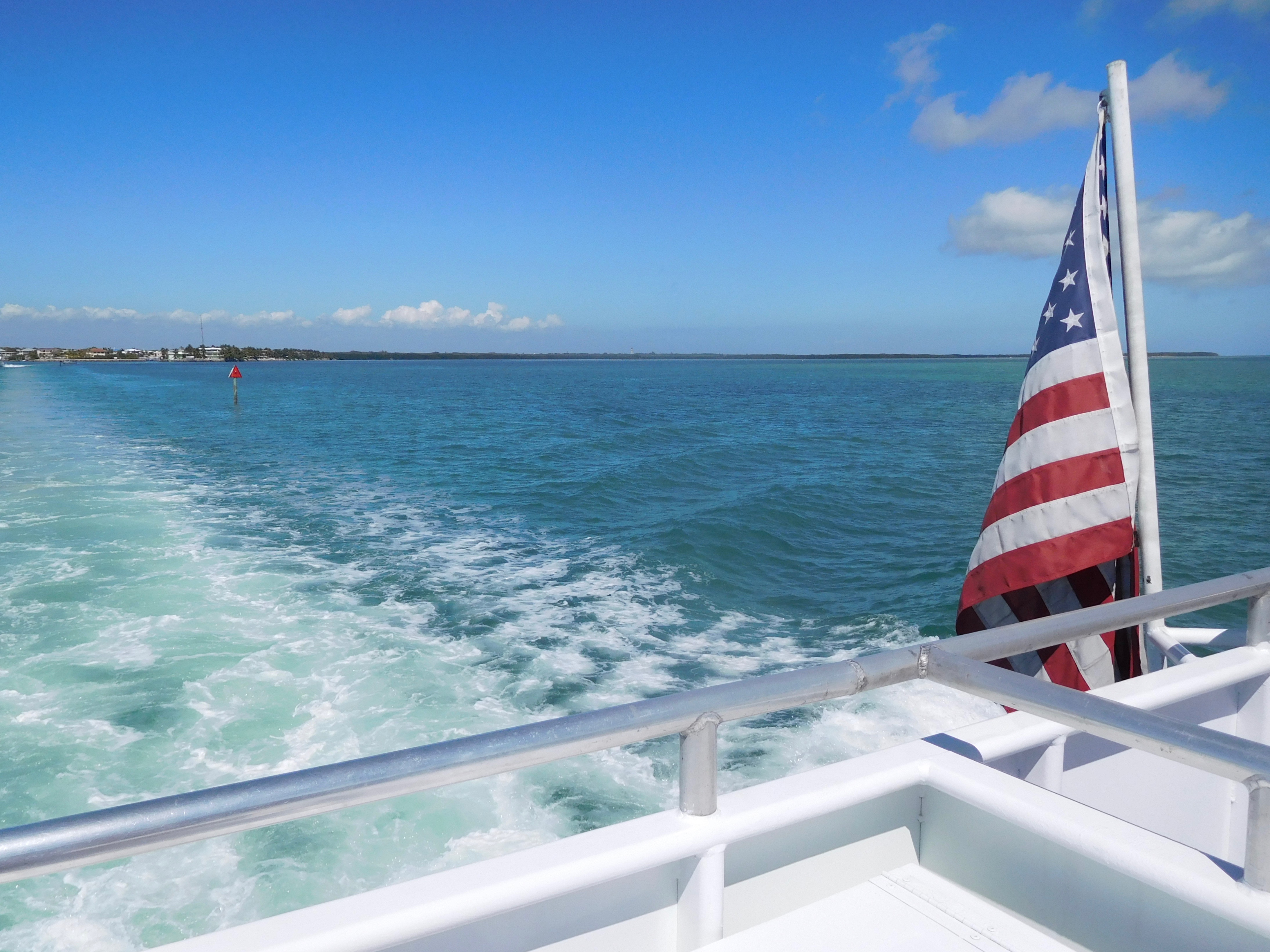 We went up on deck on the way to the reef and what a surprise… I found myself sitting next to a quilter from North Dakota! Quilters get everywhere?
You'll have to imagine all the fish and corals we saw on our trip. I've taken a few glass bottomed trips before and this was the best one. Our guide was great and the water was wonderfully clear but I concentrated on looking and being in the moment rather than taking photographs that I knew wouldn't do the day justice.
Having been for a ride on the ocean Steve wanted to go in the ocean so we returned to the hotel and spent a couple of hours on the beach.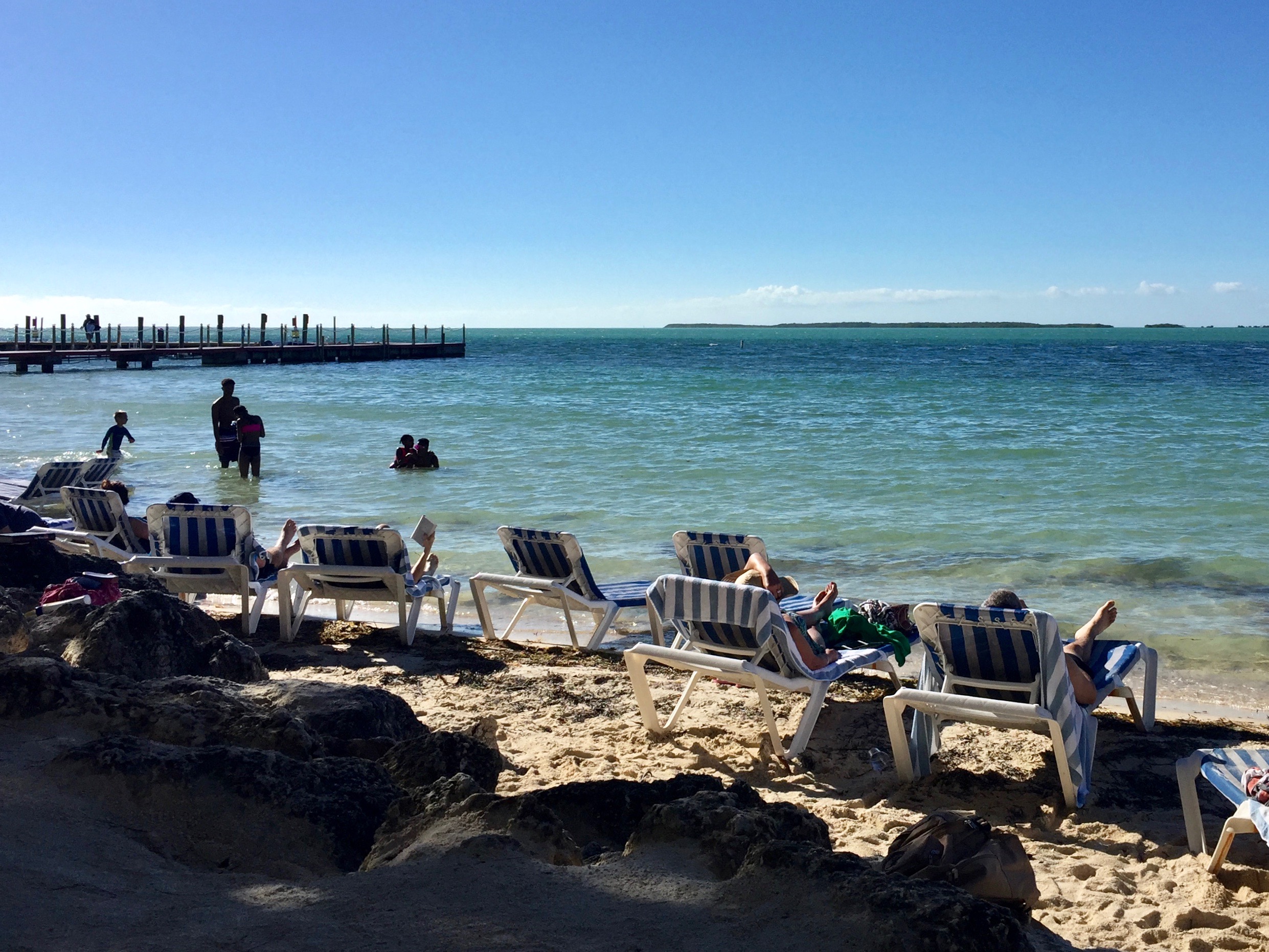 I did not get wet but Steve did. Good for him!
Having got wet he had to get dry, and then it was time to look for the sunset. The Sunset Terrace at the hotel left a lot to be desired so we went down to the beach again to watch the sun go down (day two).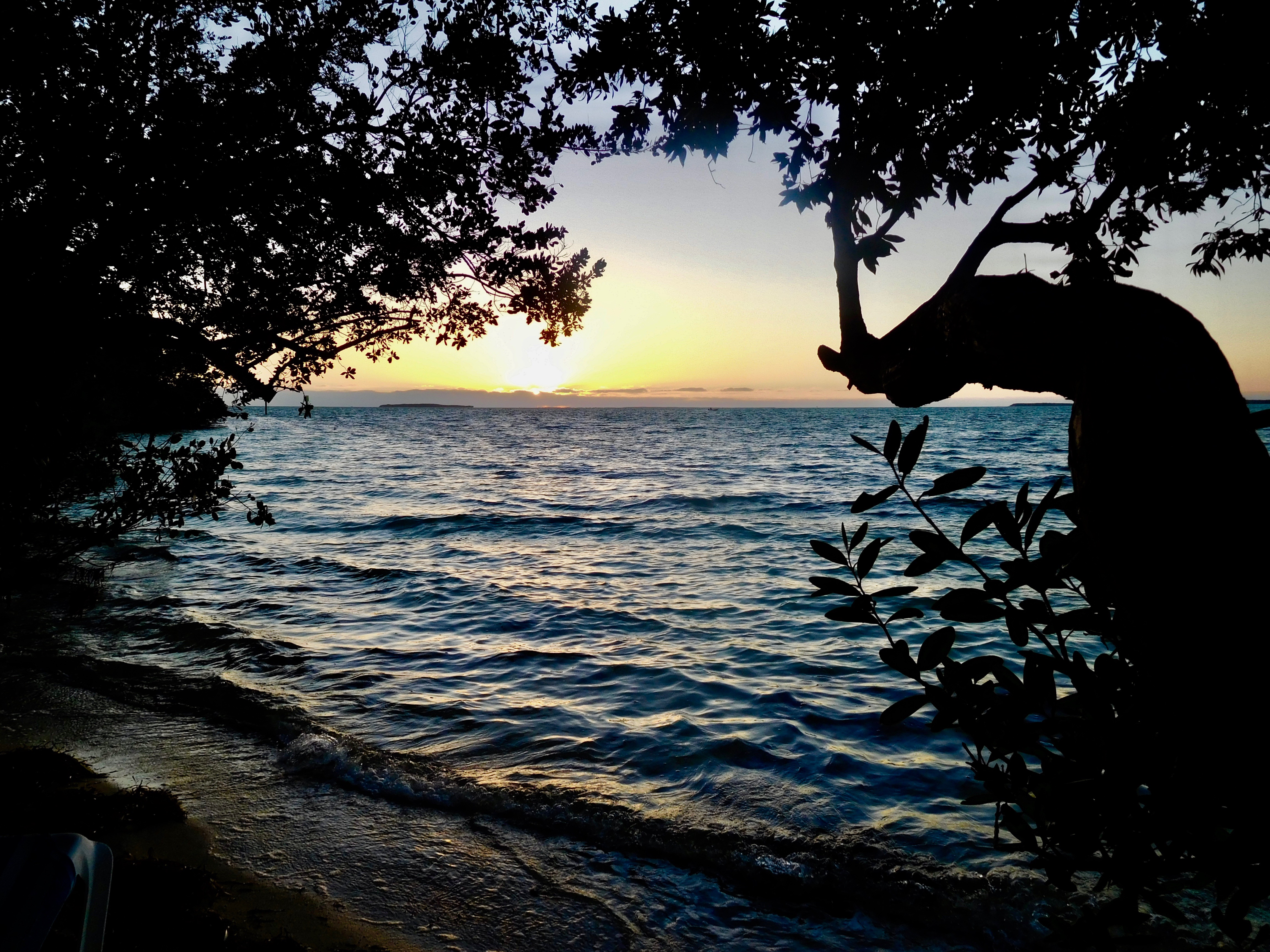 Pretty but not exactly what I was hoping for. Picky aren't I?
Off to dinner. My new quilting friend had recommended a local fish restaurant. We looked it up and decided it sounded suitable.
My Yellow Tail Snapper really was a whole fish.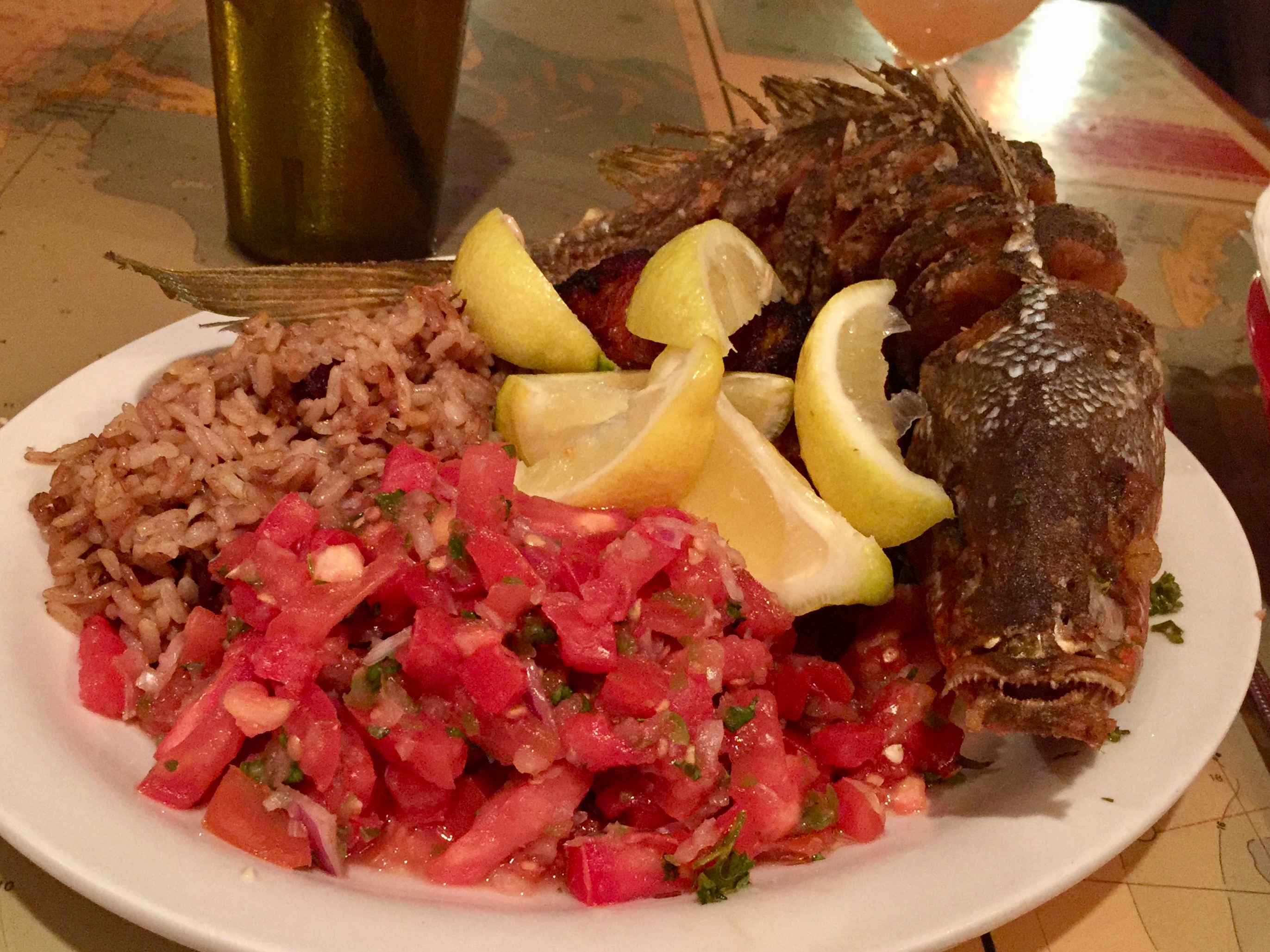 Good job I was brought up to eat my fish on the bone? It was very yummy. There was not a lot left by the time I was done.
Steve had Hogfish fillets. He does not like any bones anywhere near his fish…
Fun times in Florida. More to come tomorrow!