I packed a small bag and flew to Nashville last week. Just a quick trip, just for fun, with my friend Sue. Less  four hours after we left my house Jonathan picked us up at the airport. We dropped our bags off at his home and headed out for some fun… and continued having fun for four days!
So what does one do in Nashville?
Eat?
At Biscuit Love we found shrimp and cheese grits,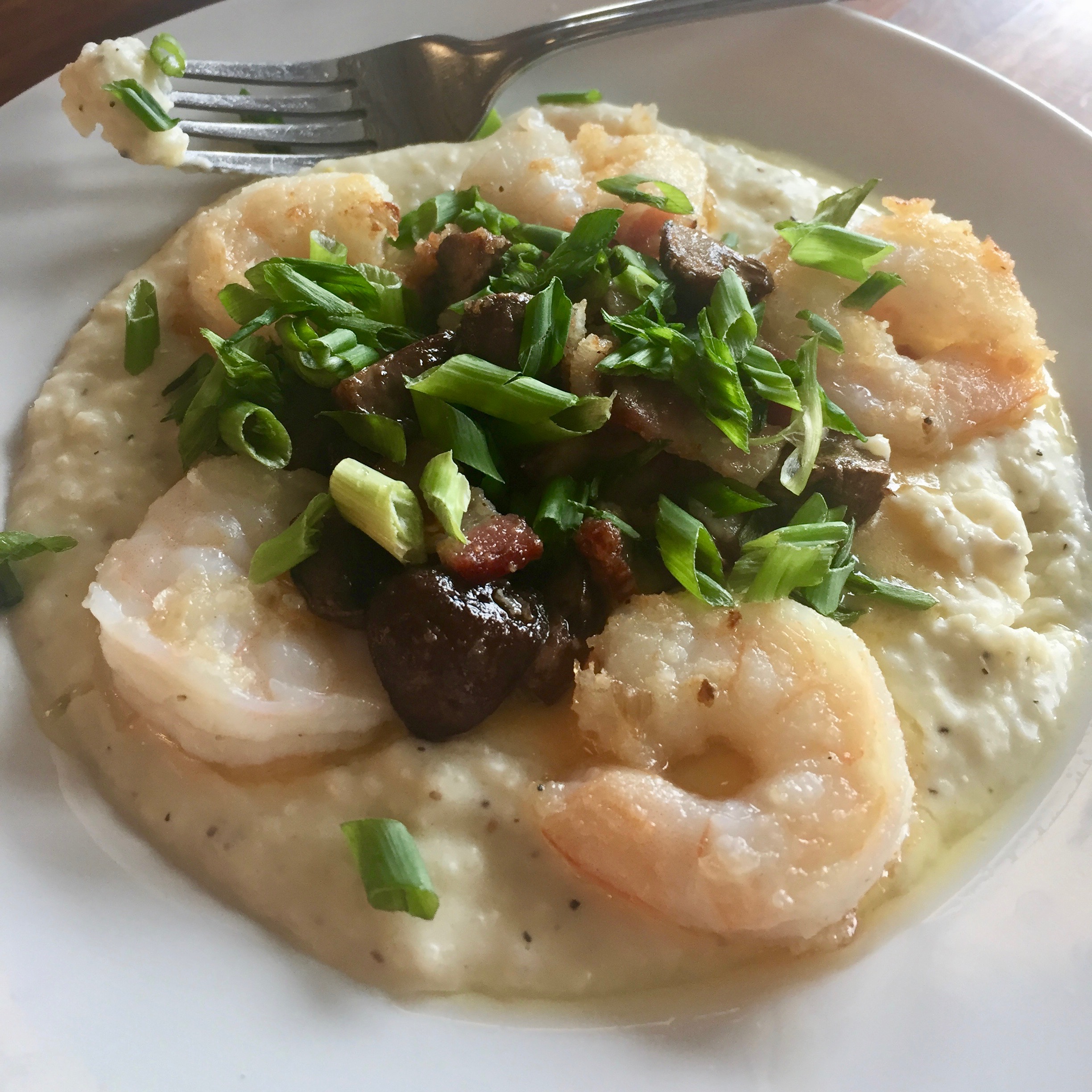 and fried chicken in a biscuit with sausage gravy.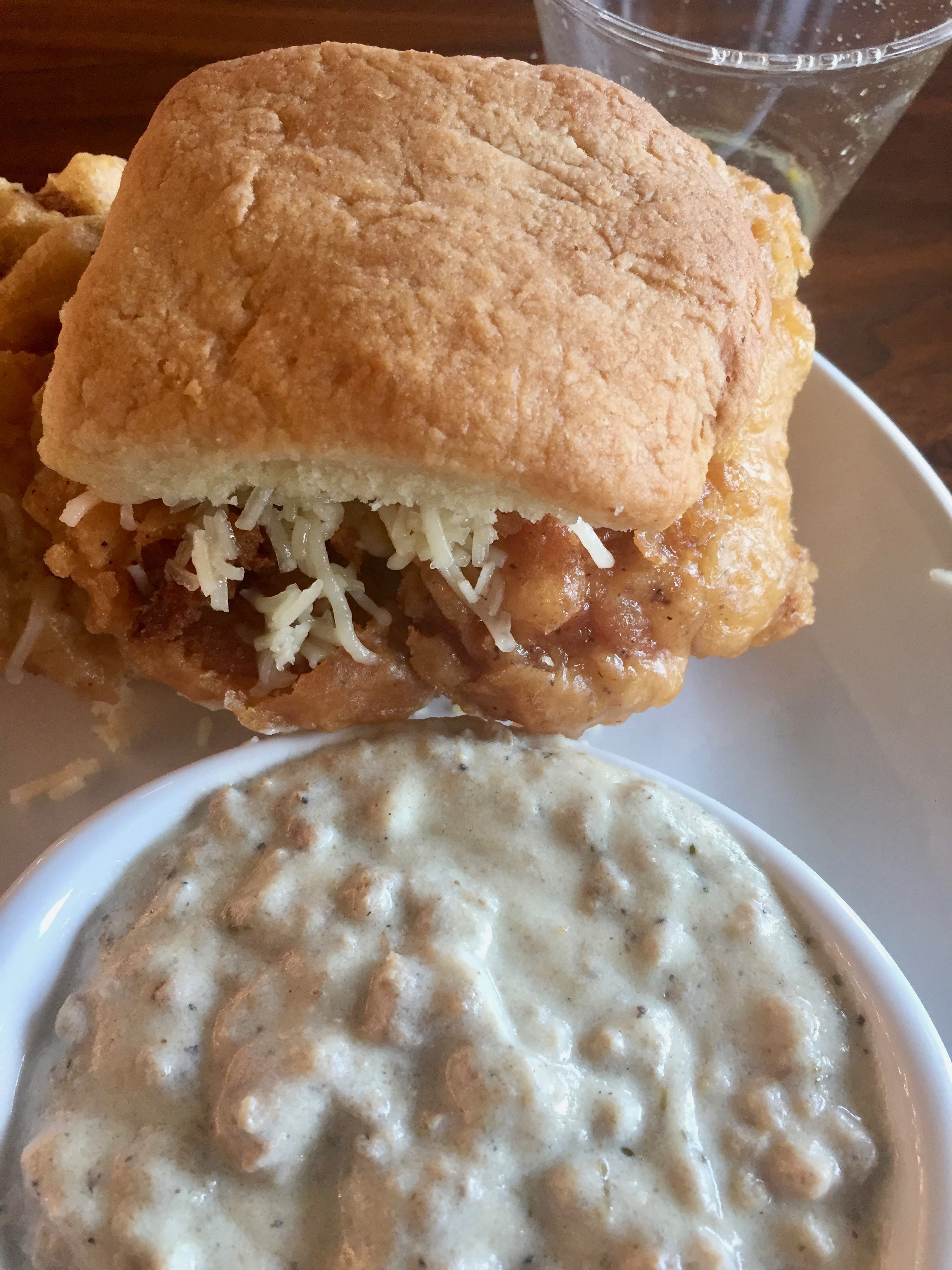 At Loveless Cafe there was fried catfish and hushpuppies with sweet potatoes, fried green tomatoes,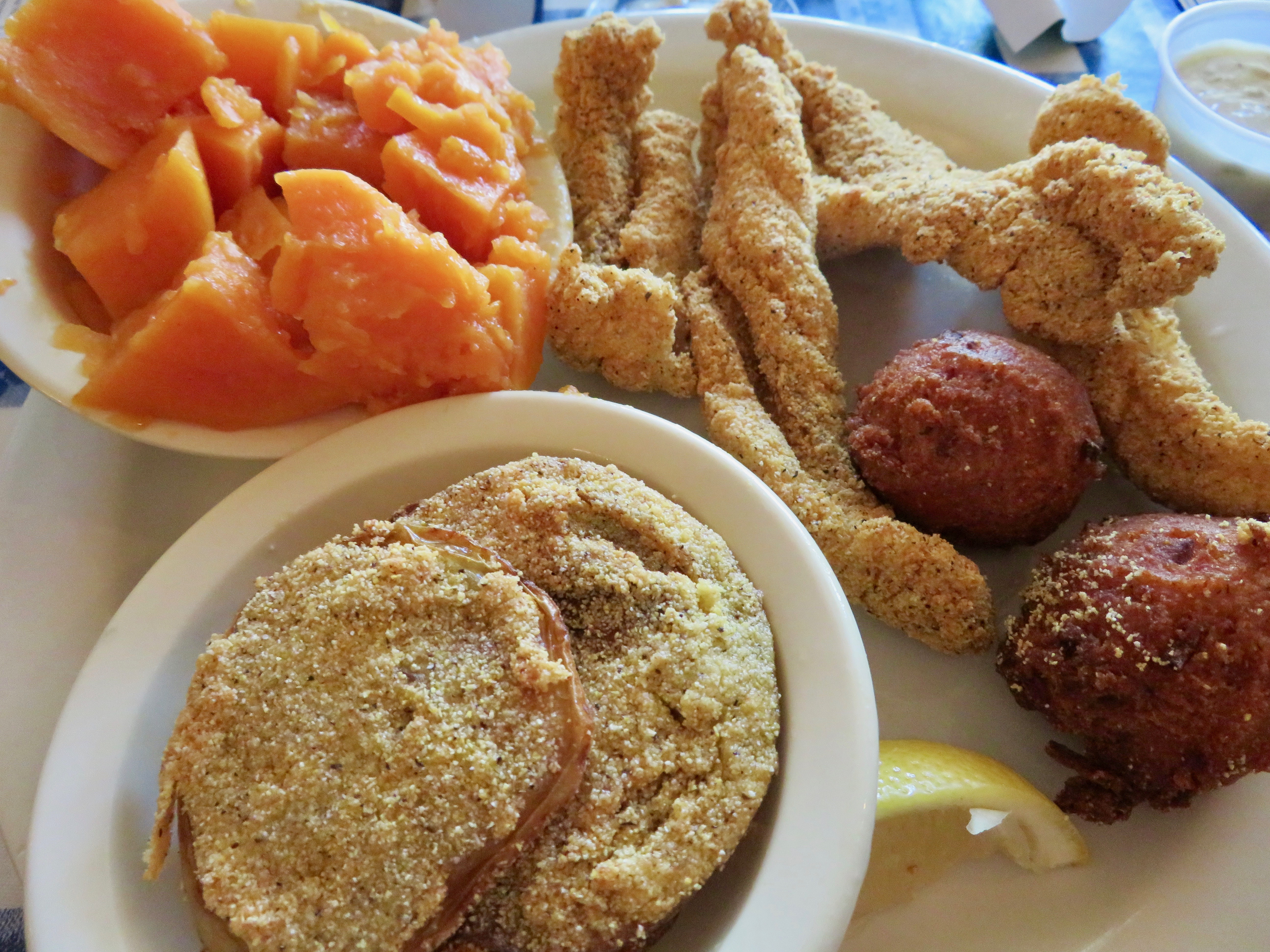 coleslaw, fried okra and beans…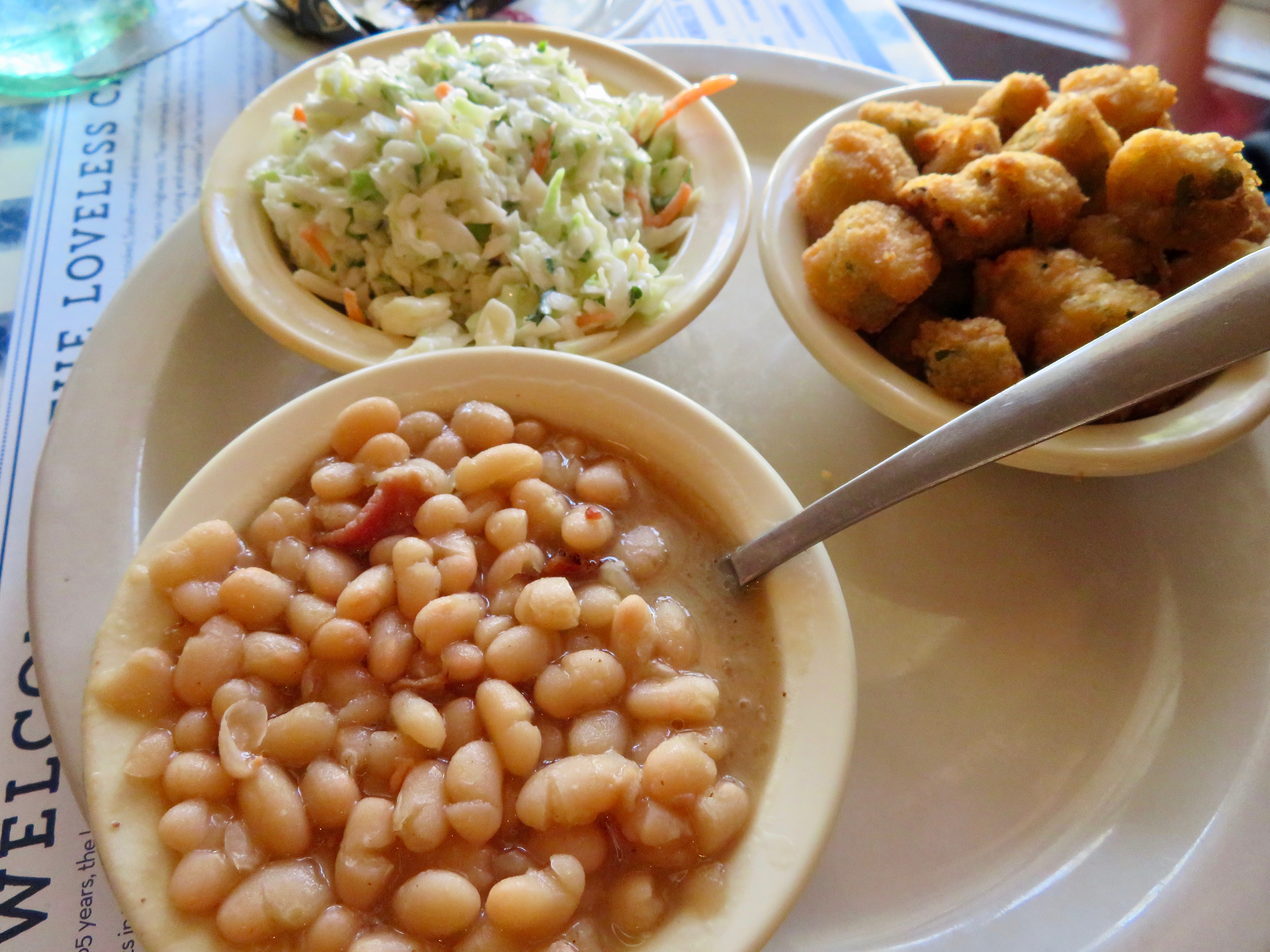 or maybe you would prefer a pulled pork sandwich?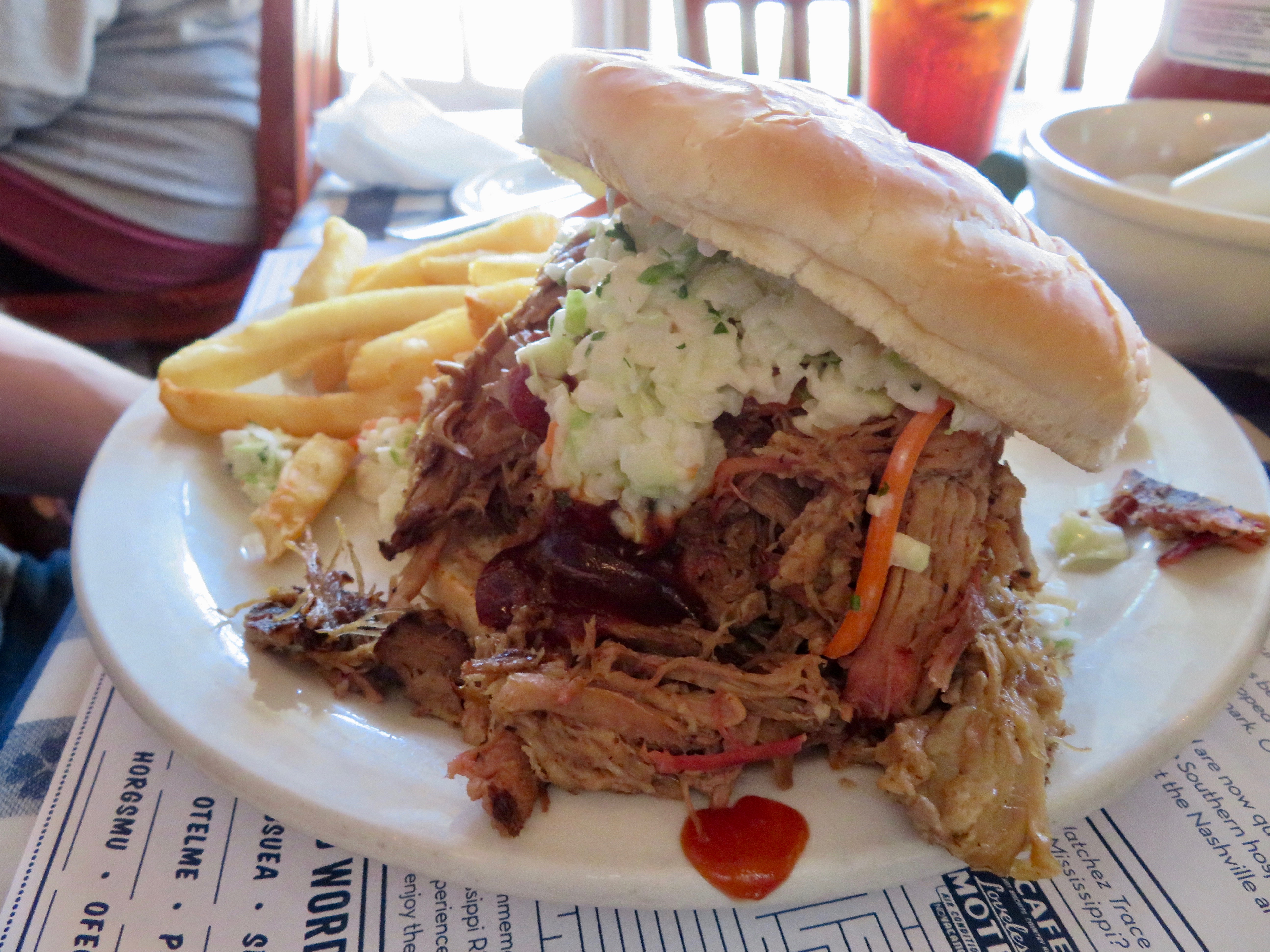 The classic poached eggs, bacon and home fires at Sky Blue Cafe were pretty good too!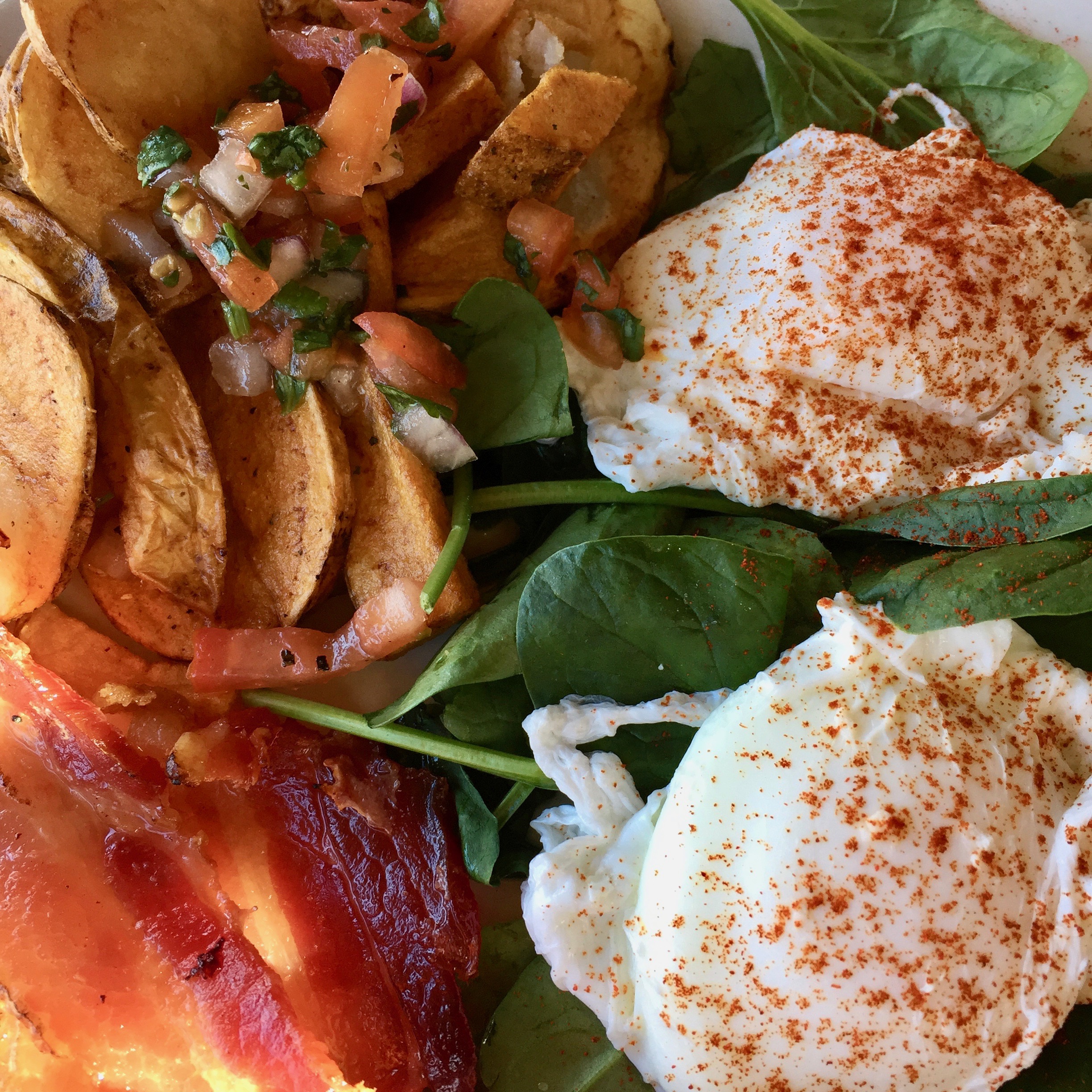 We ate well on our travels 🙂
Speaking of travels,
We visited Belle Meade Plantation. No pictures allowed inside the house but the out buildings made for some interesting views while we waited for our tour guide.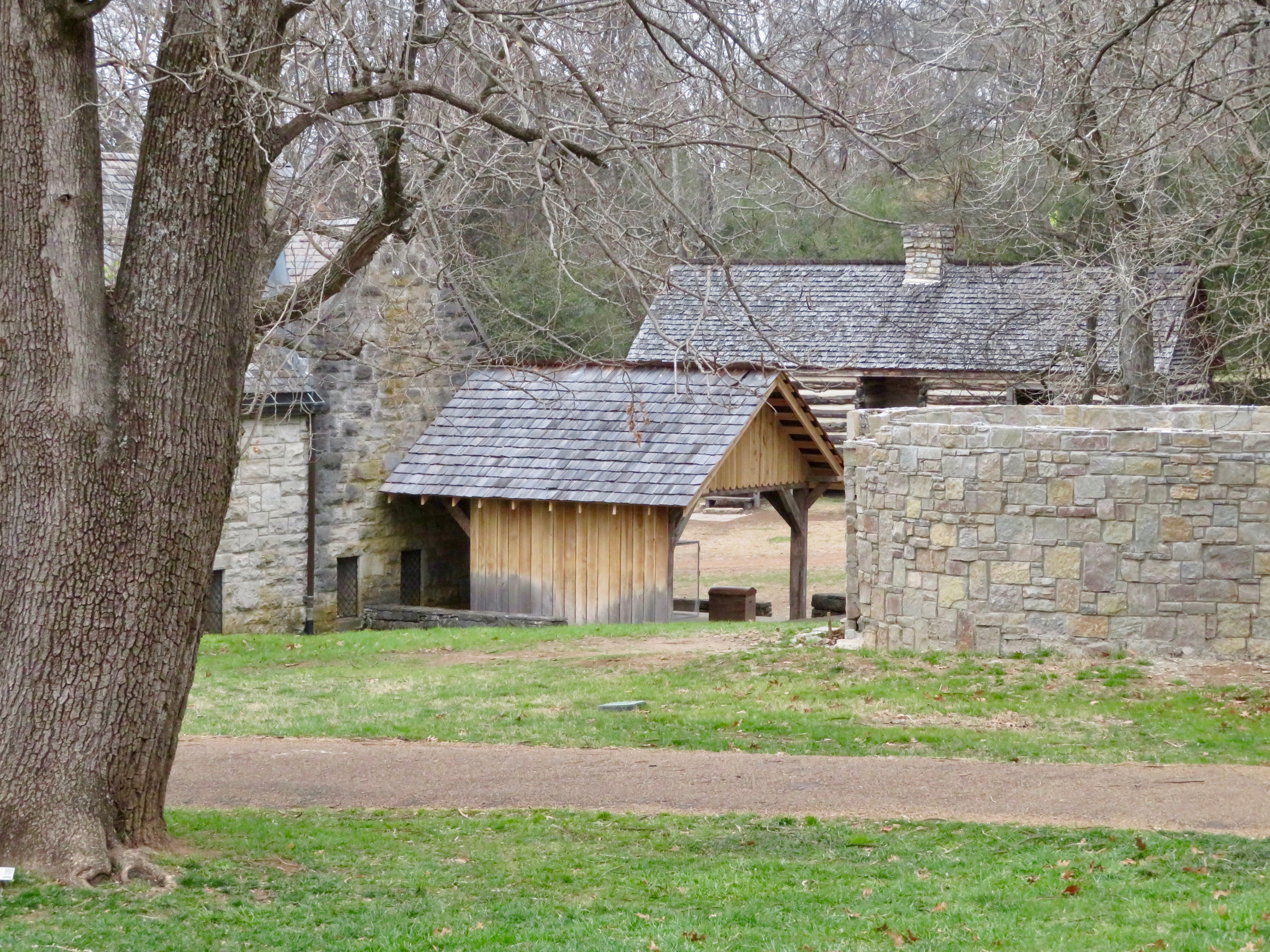 Jonathan and Sue were fairly patient , but it was a little chilly standing on the front porch!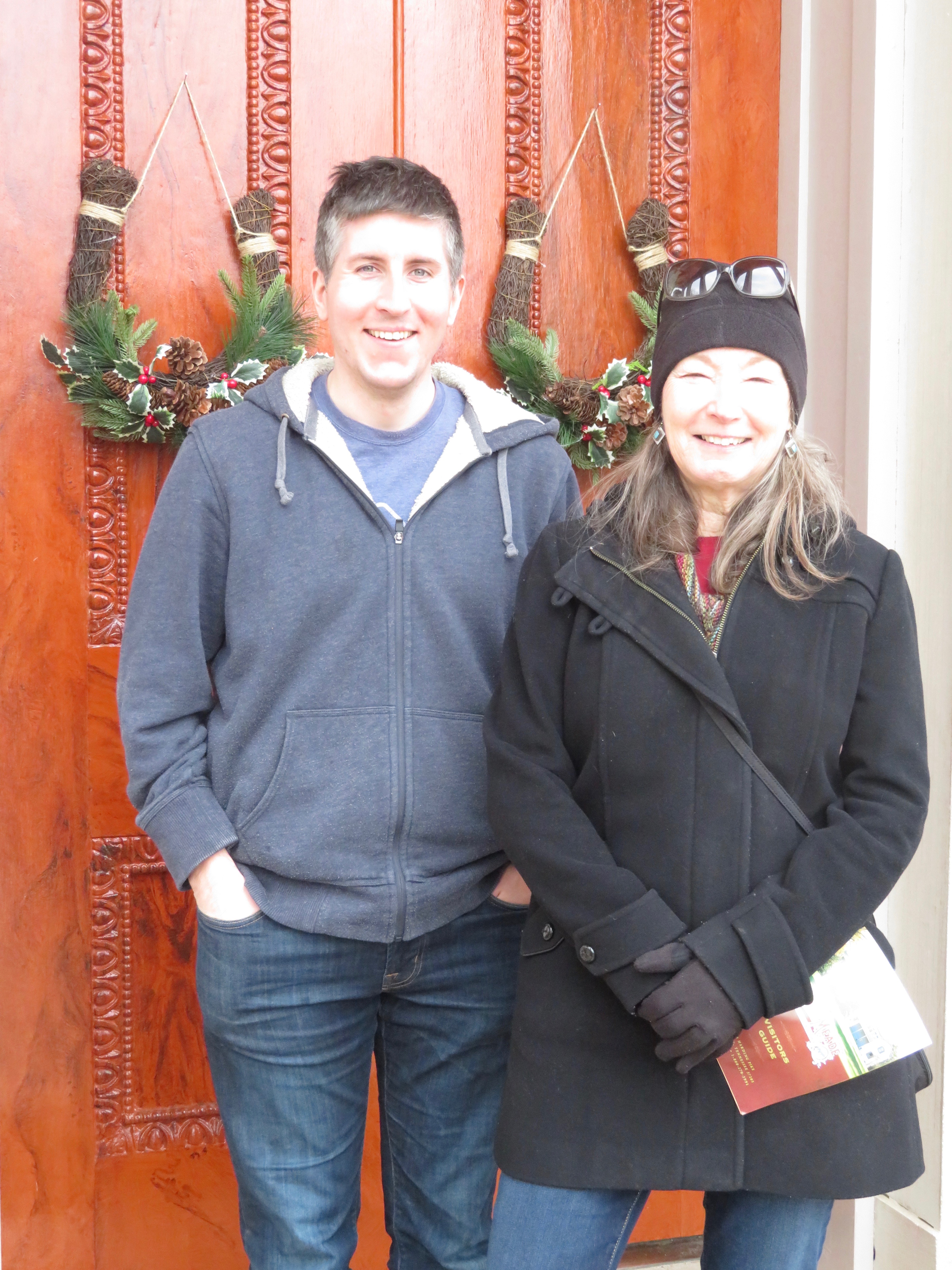 We did a quick car tour of downtown Nashville, an interesting mix of old and new.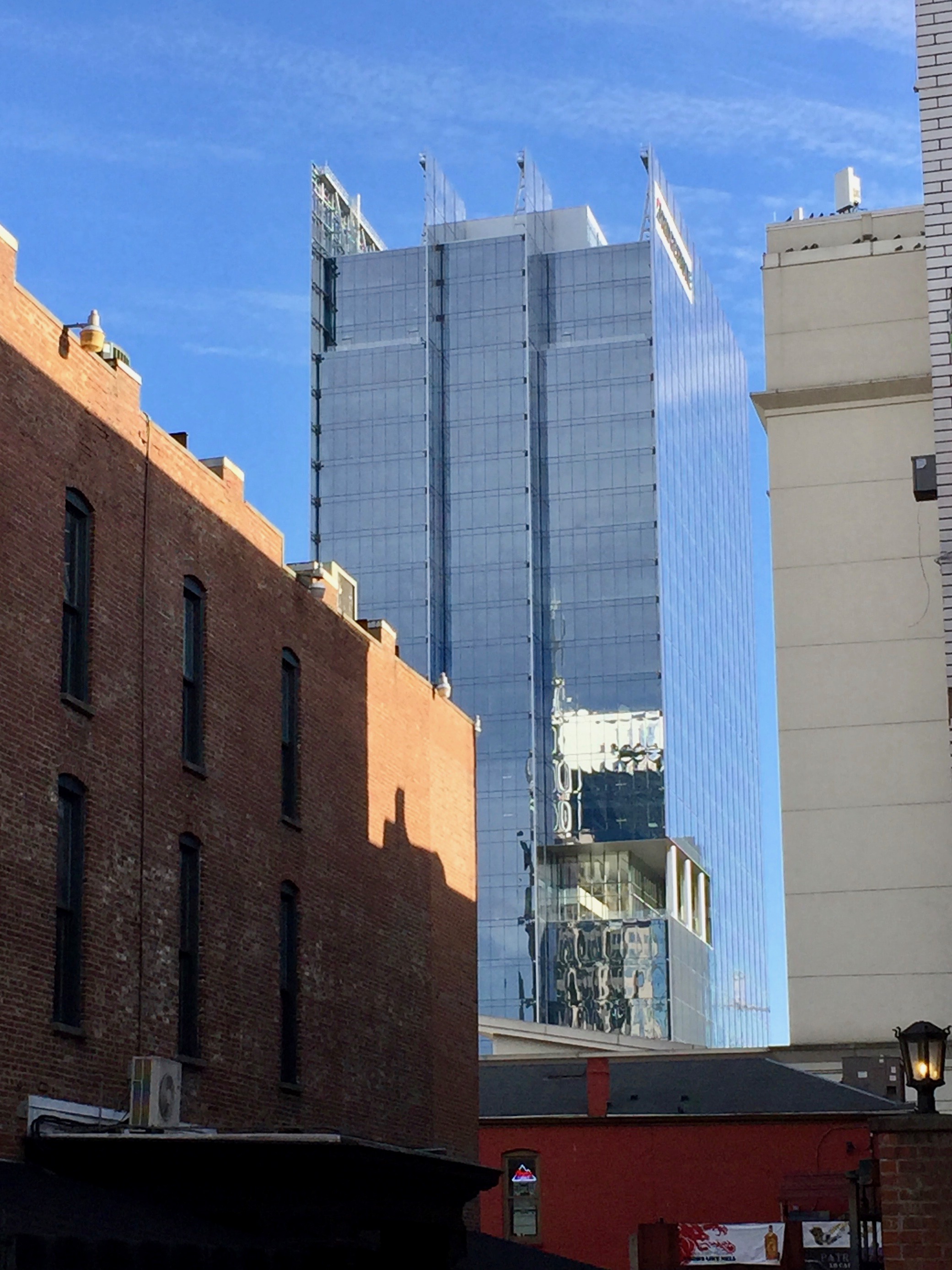 We spent a few hours inside the Opryland Hotel, decked out for the season,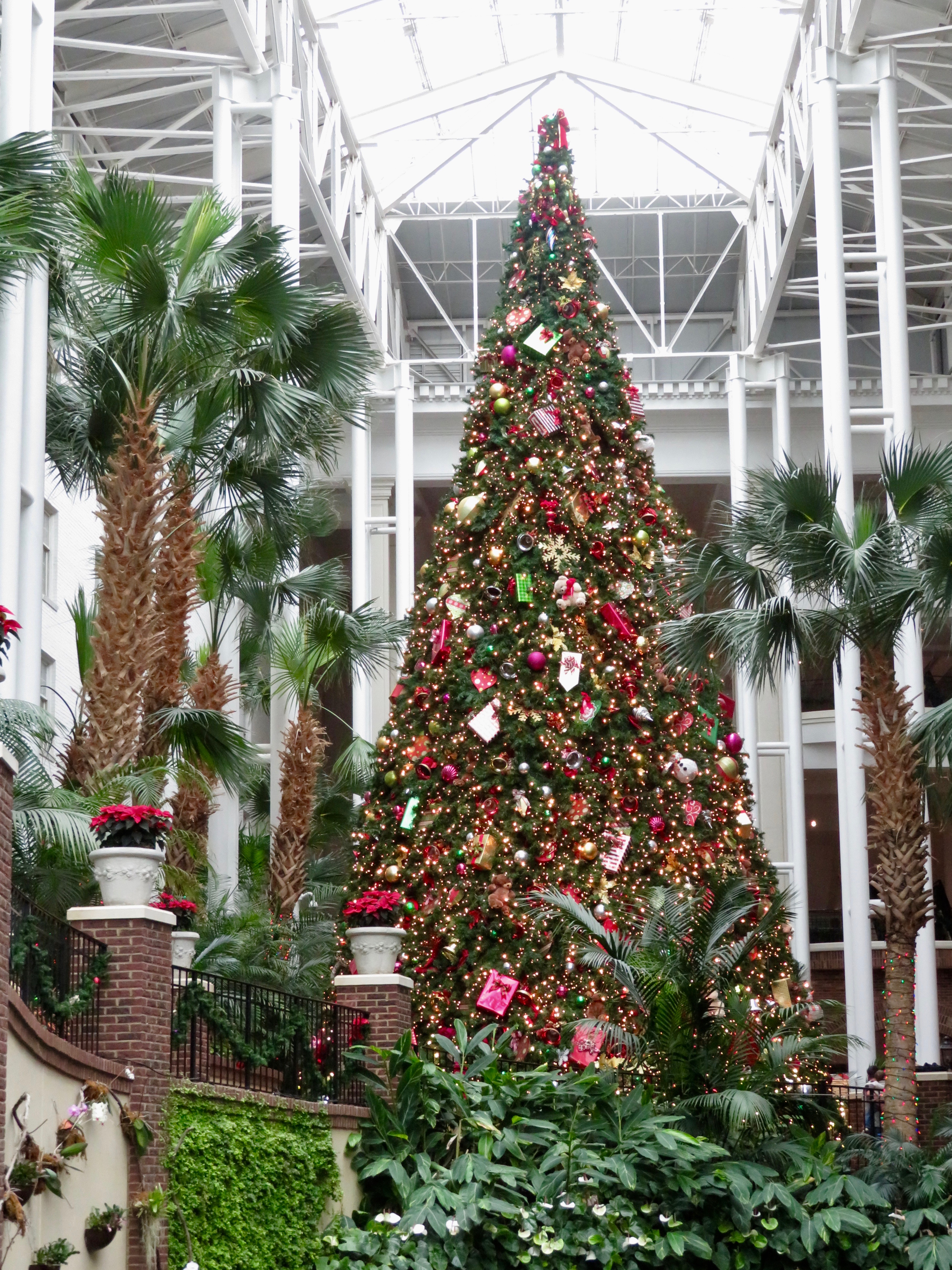 and an afternoon in the city of Franklin.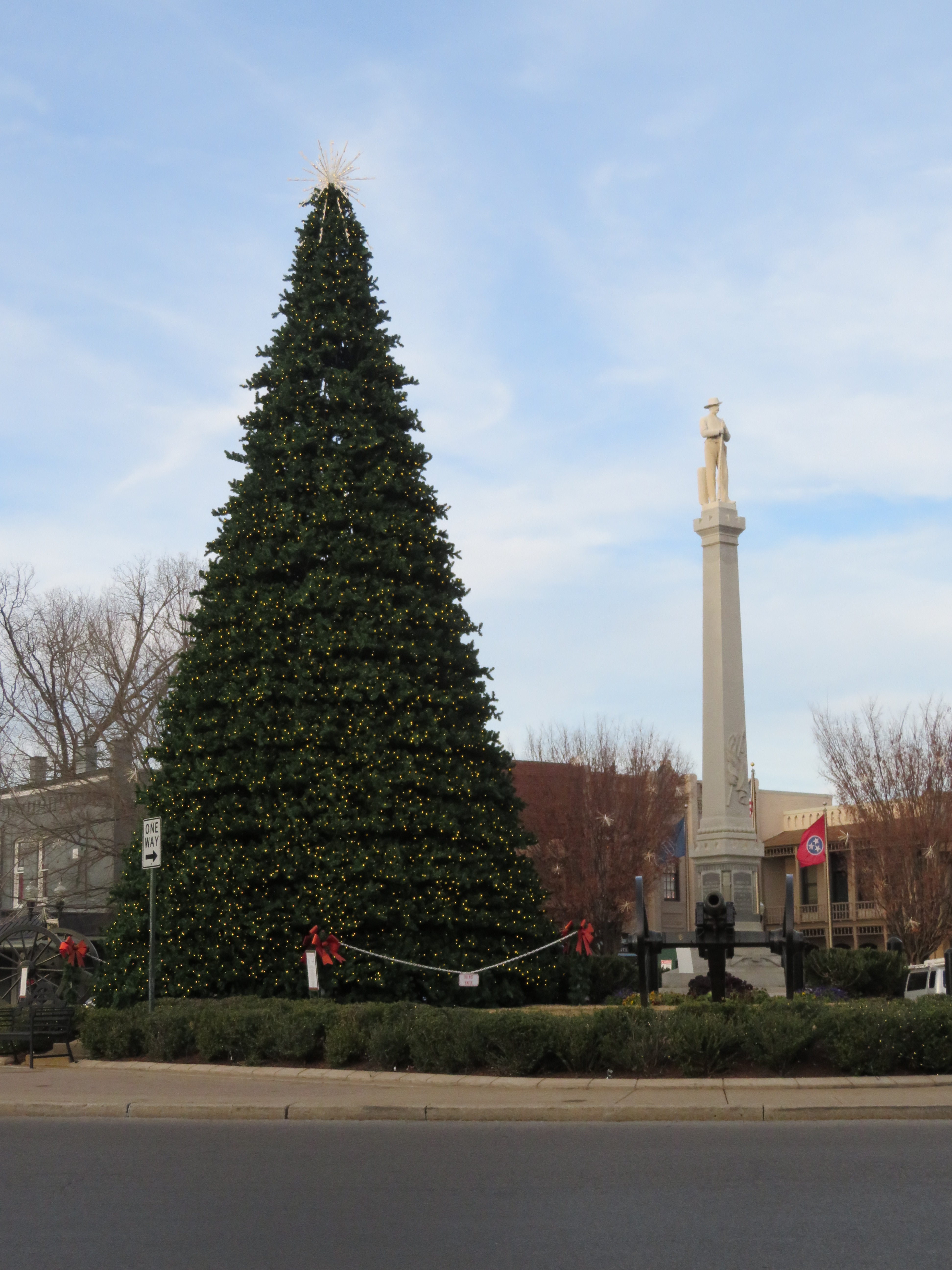 Did you spot the canons around the Christmas tree? There are a lot of canons in Franklin…
And of course there were quilt shops on our travels!
Craft South,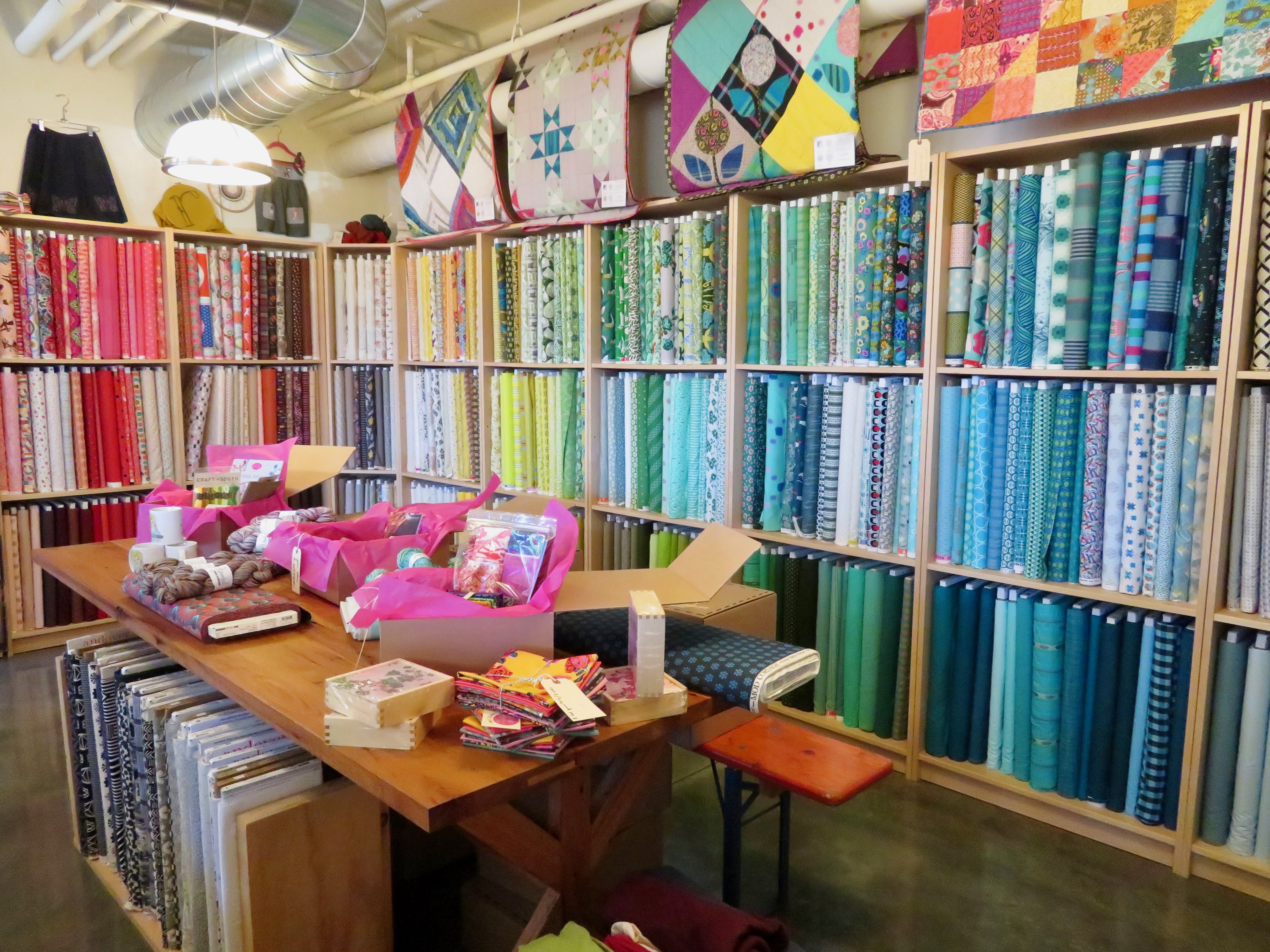 a bright modern store where we were reminded happiness is handmade.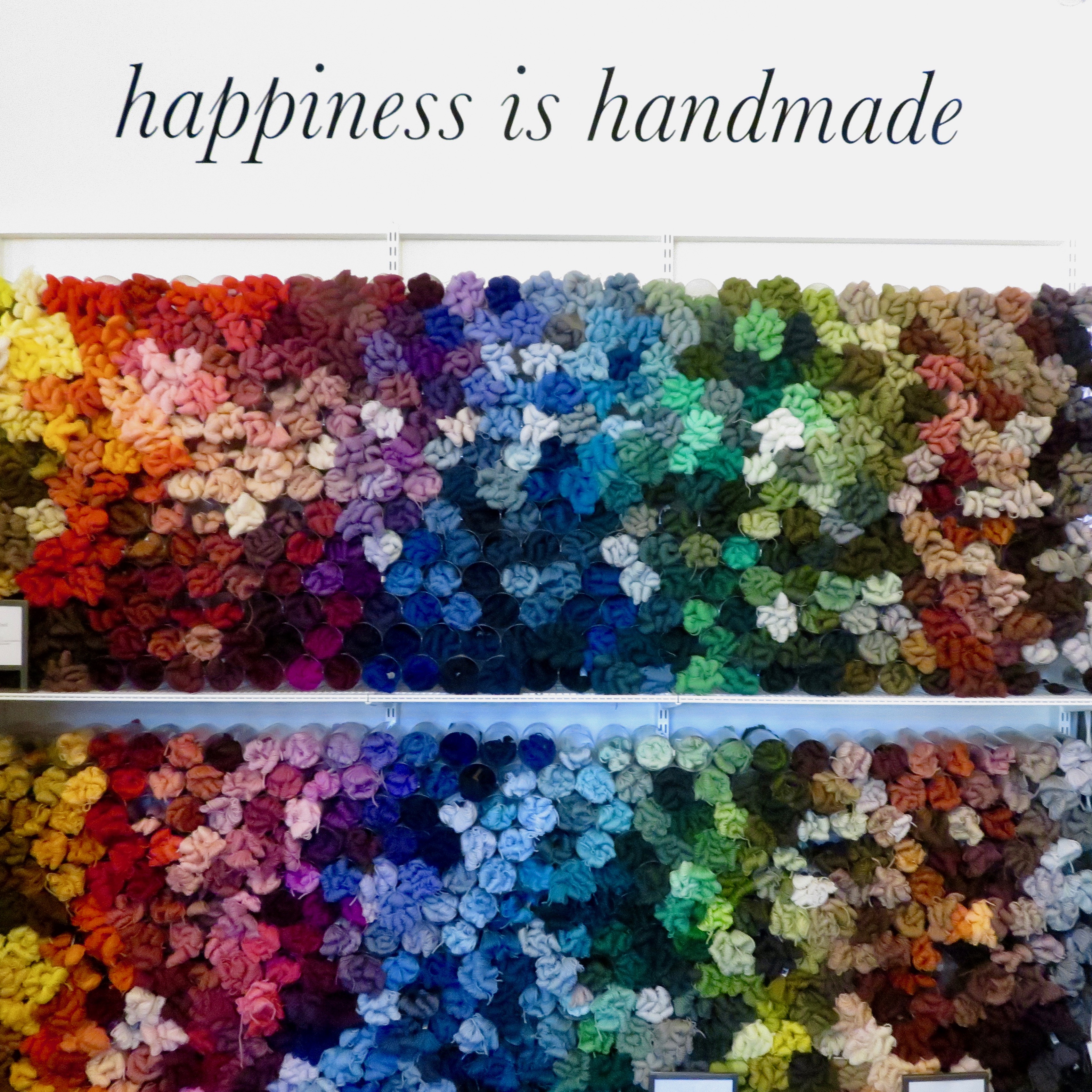 Stitchers Garden, where the fabric is packed high as far as the eye can see.
As many Free Spirit fabrics as I've ever see in one shop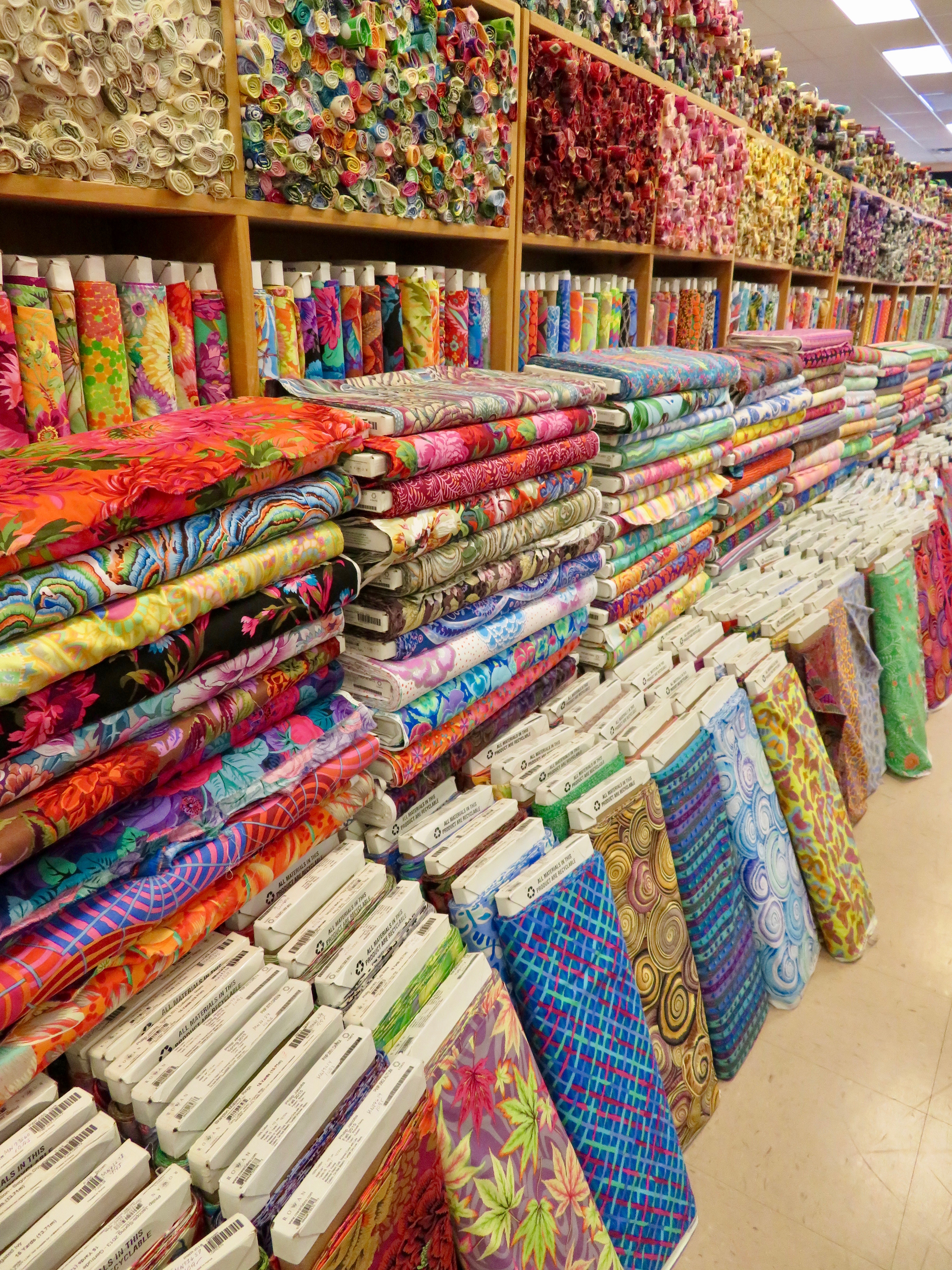 Almost too much to choose from?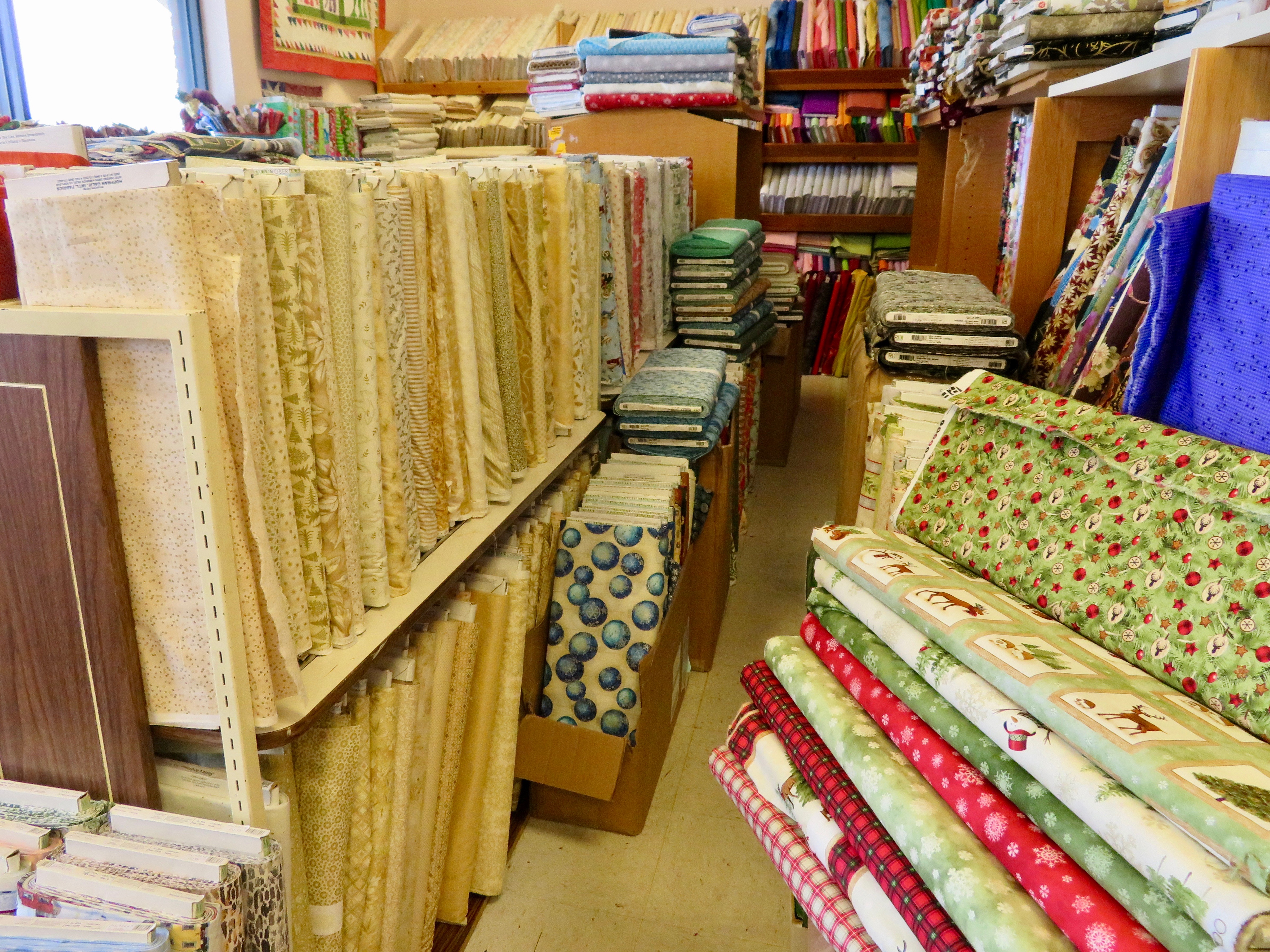 And let's not forget The Quilting Squares Quilt Shop, dressed for the holidays outside,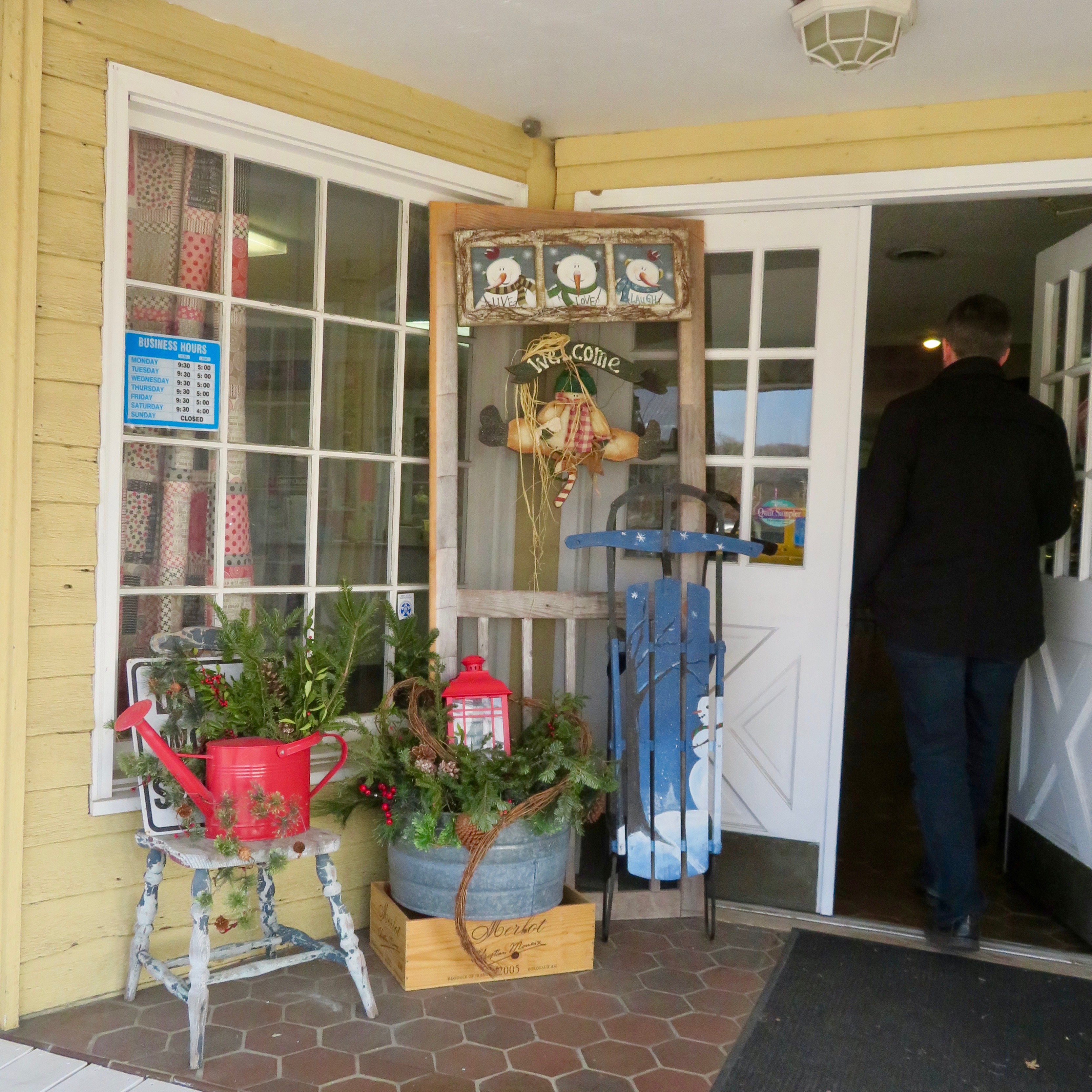 with lots to look at inside, arranged in several rooms,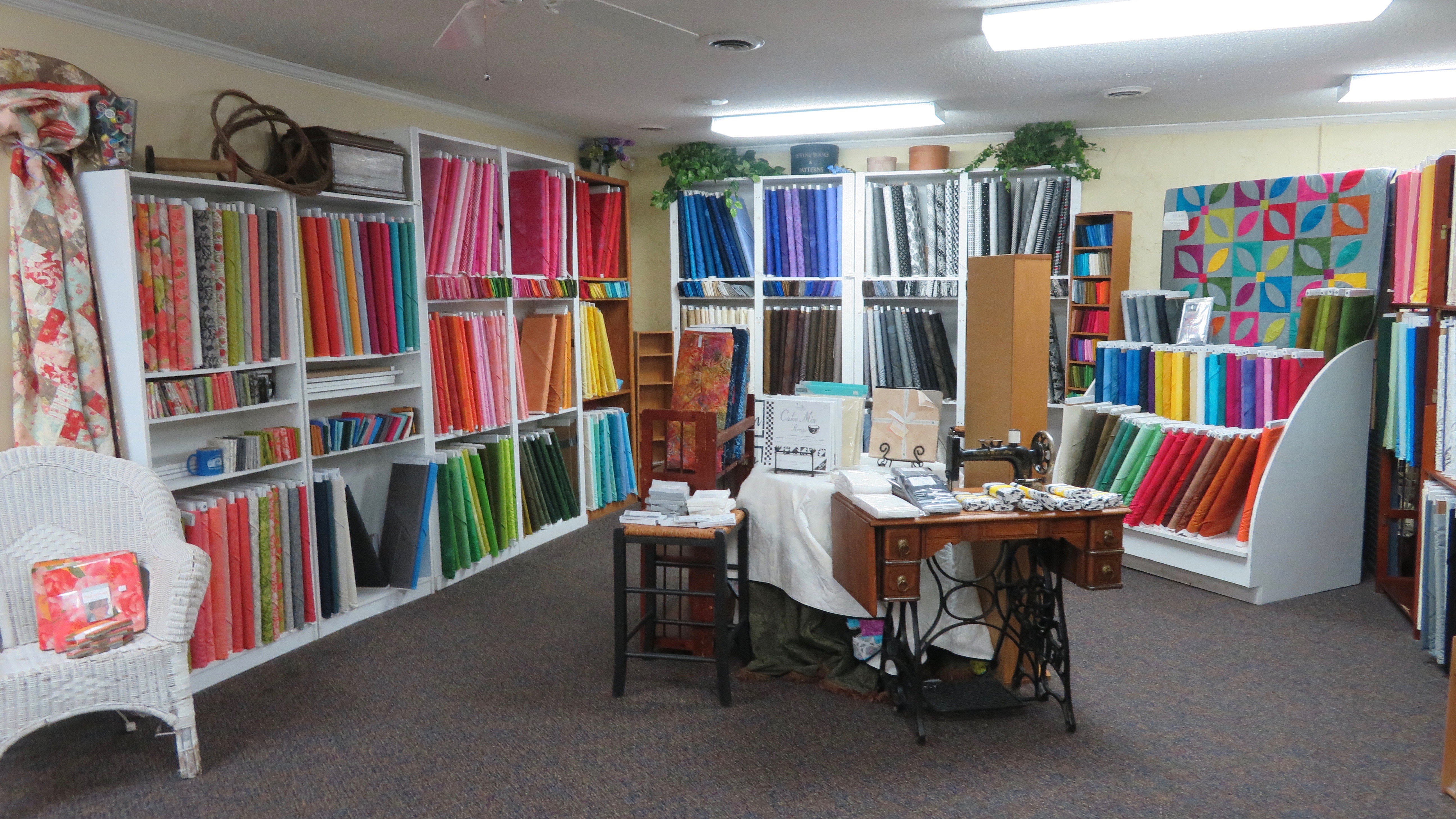 including hand stitching supplies for embroidery and wool appliqué.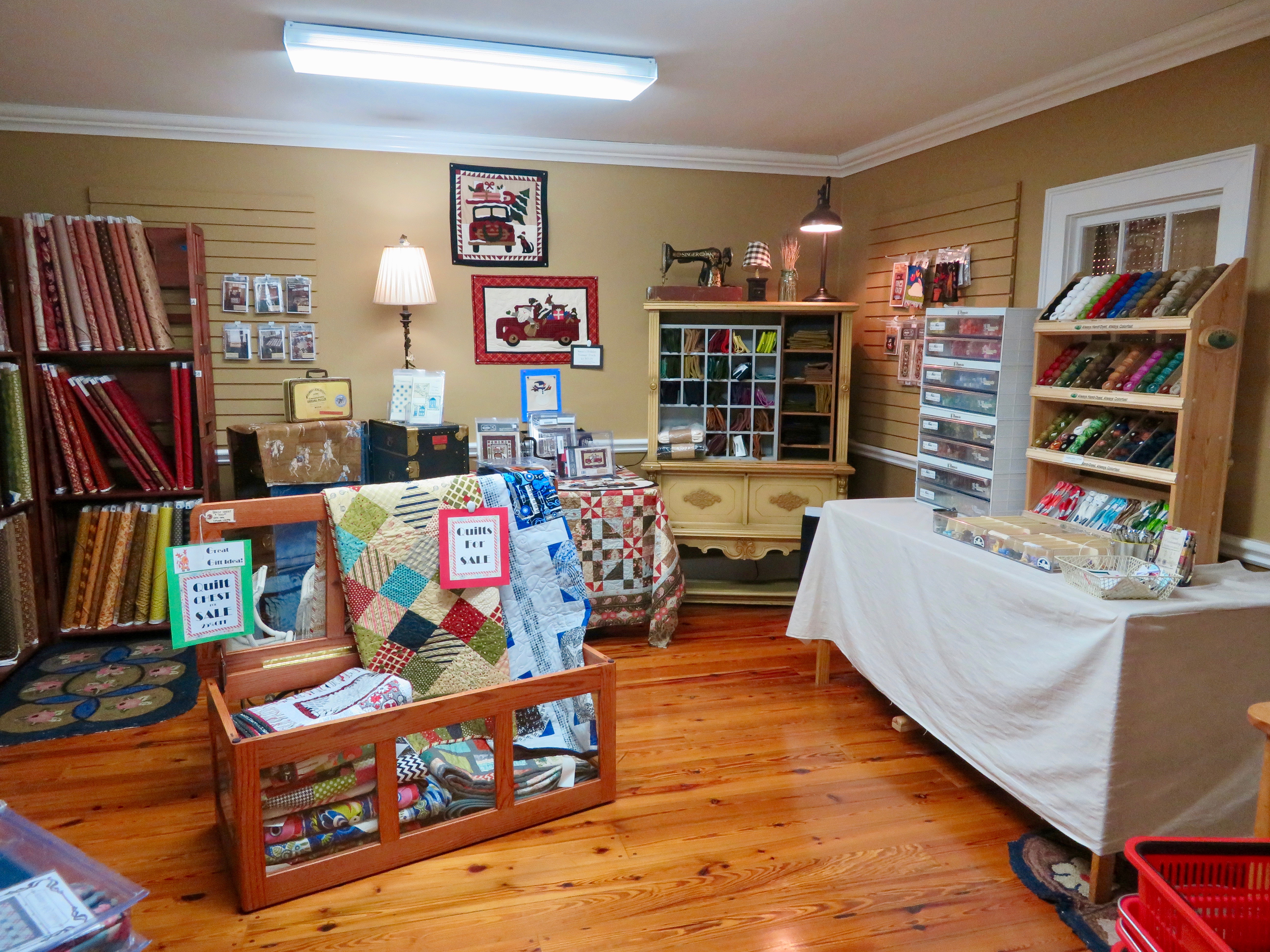 And of course when in Nashville you absolutely need to visit Broadway at night!
We did choose to go early evening on Wednesday to avoid the weekend crowds.
We started at Roberts Western World, allegedly Nashville's undisputed home of traditional country music,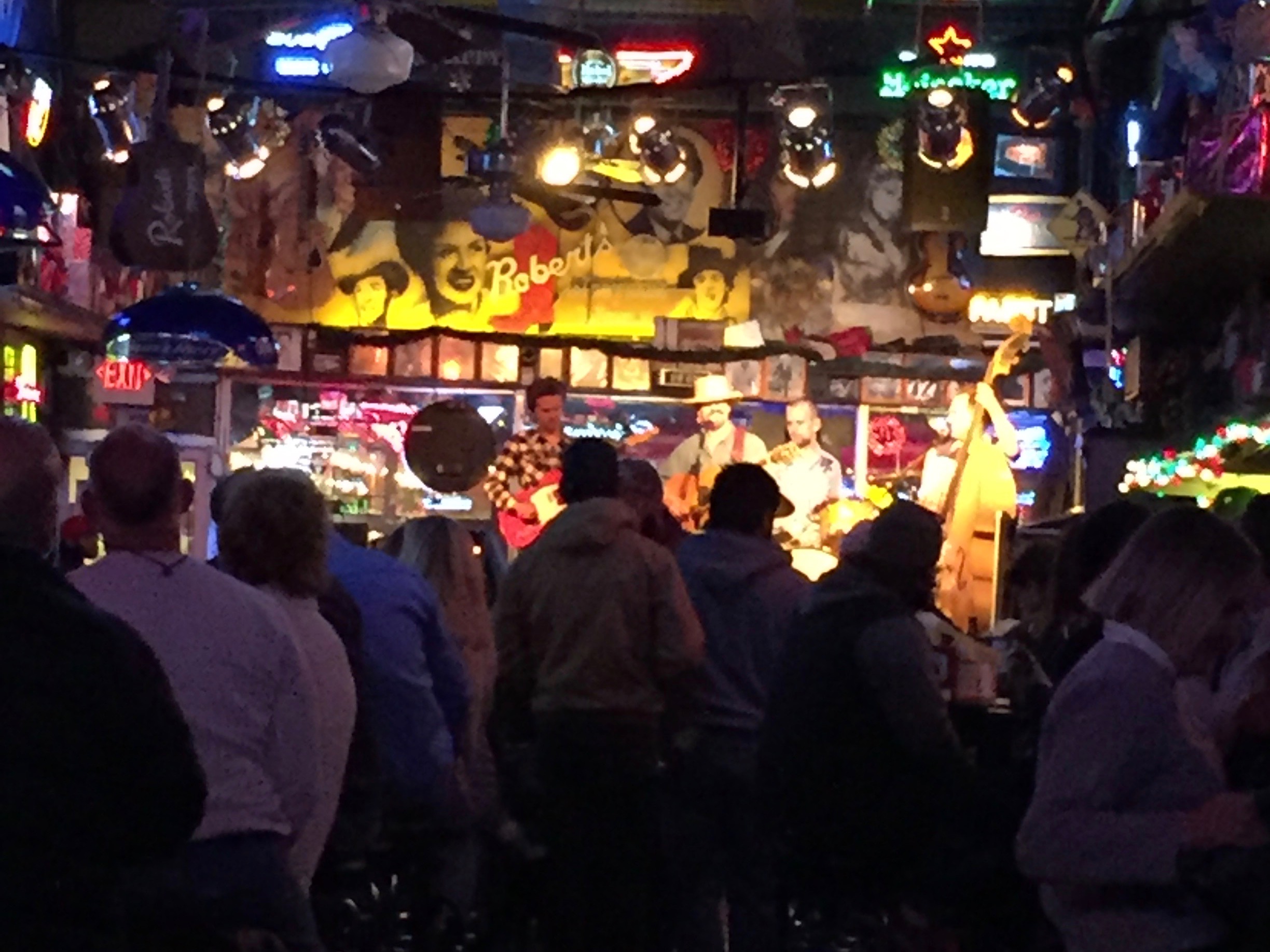 moving on to The Stage with more contemporary style music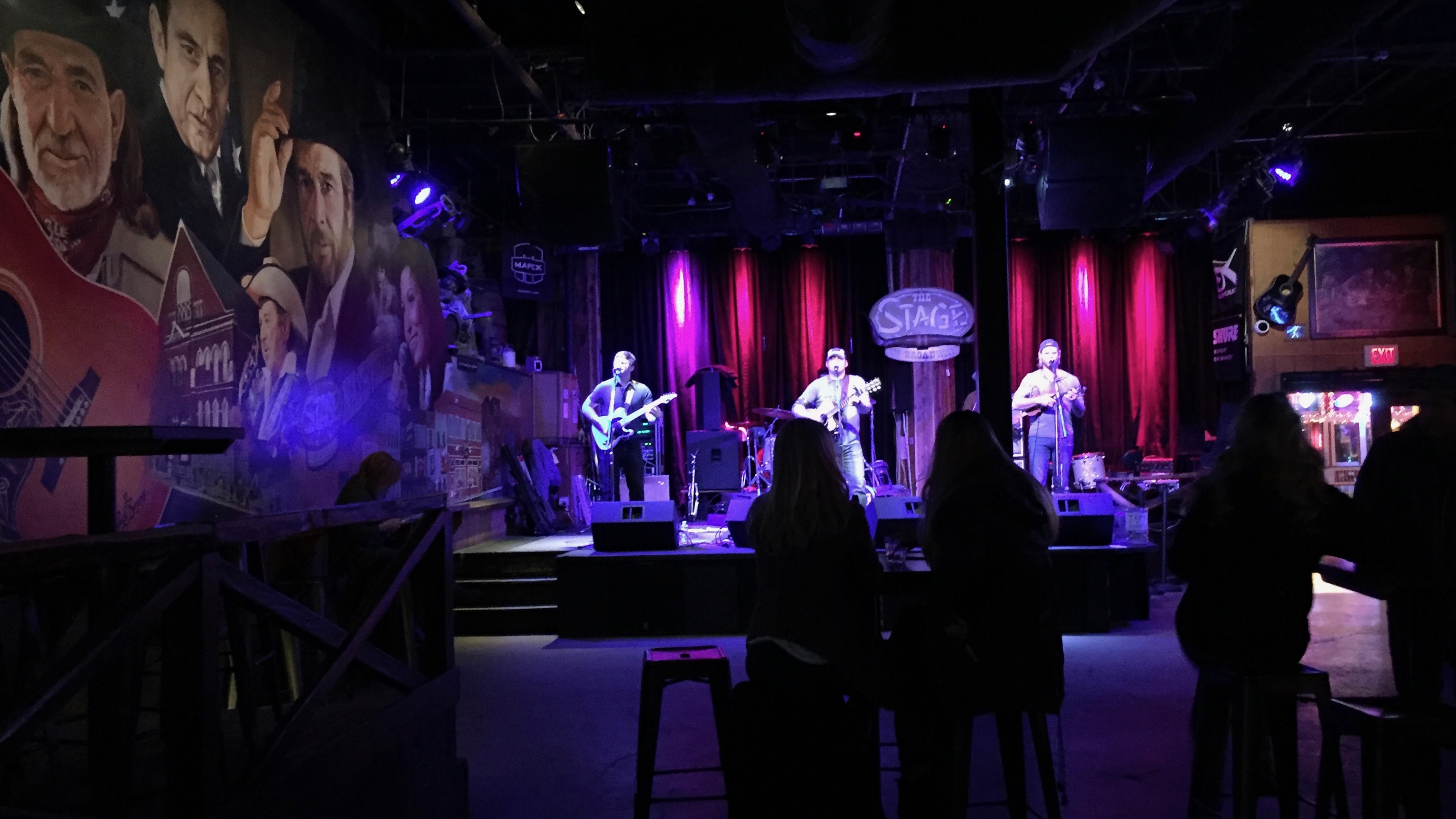 and finishing up at Legends Corner, a traditional Honky Tonk.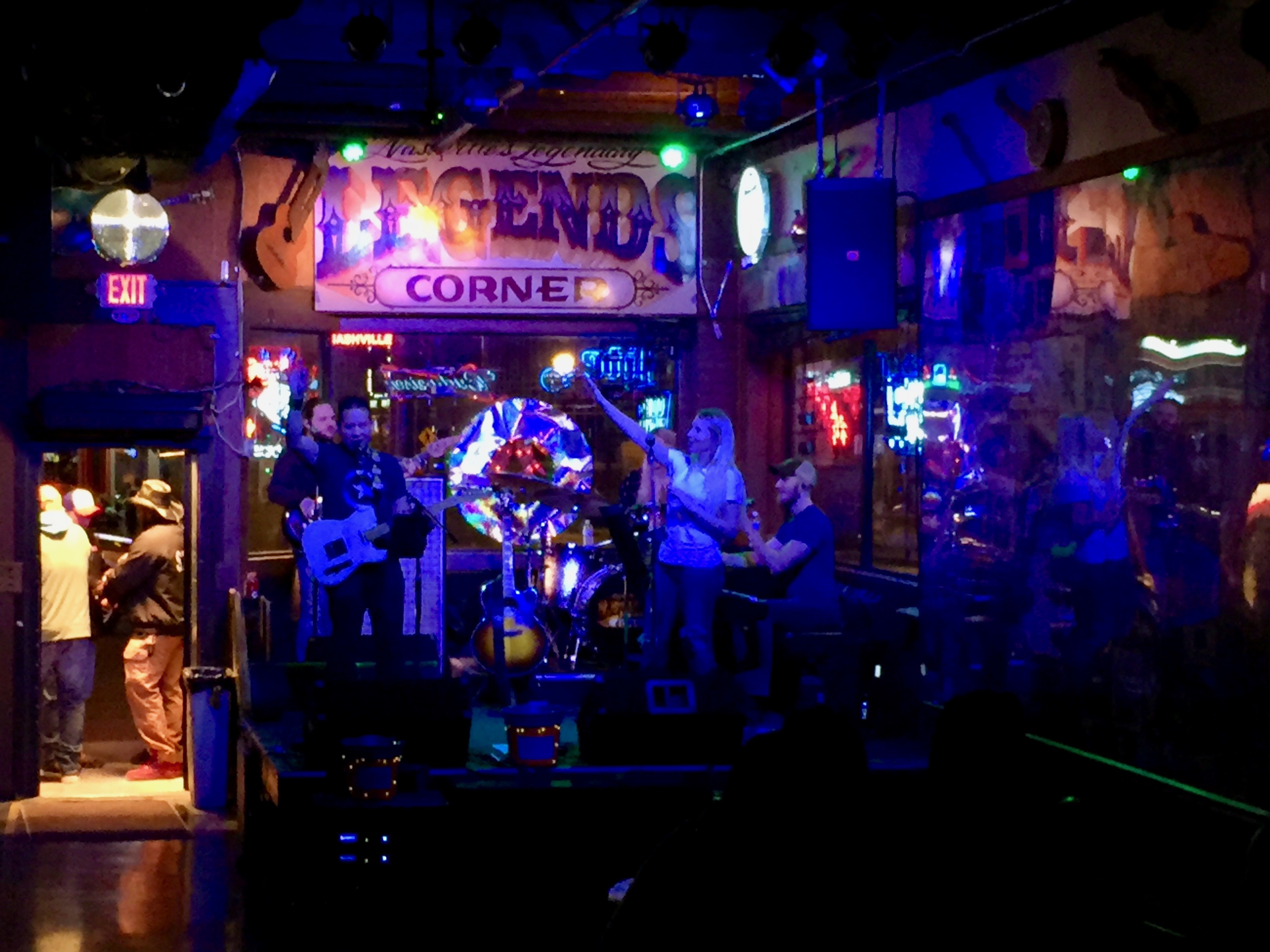 Good food, quilt shops, music…
If you know anything about my family you might be wondering where are the pictures of the grandchild?
Well yes, there was lots of Lilly time too!!
Lilly and her mom, enjoying Lilly's Duplo blocks
Lilly posing in her chair,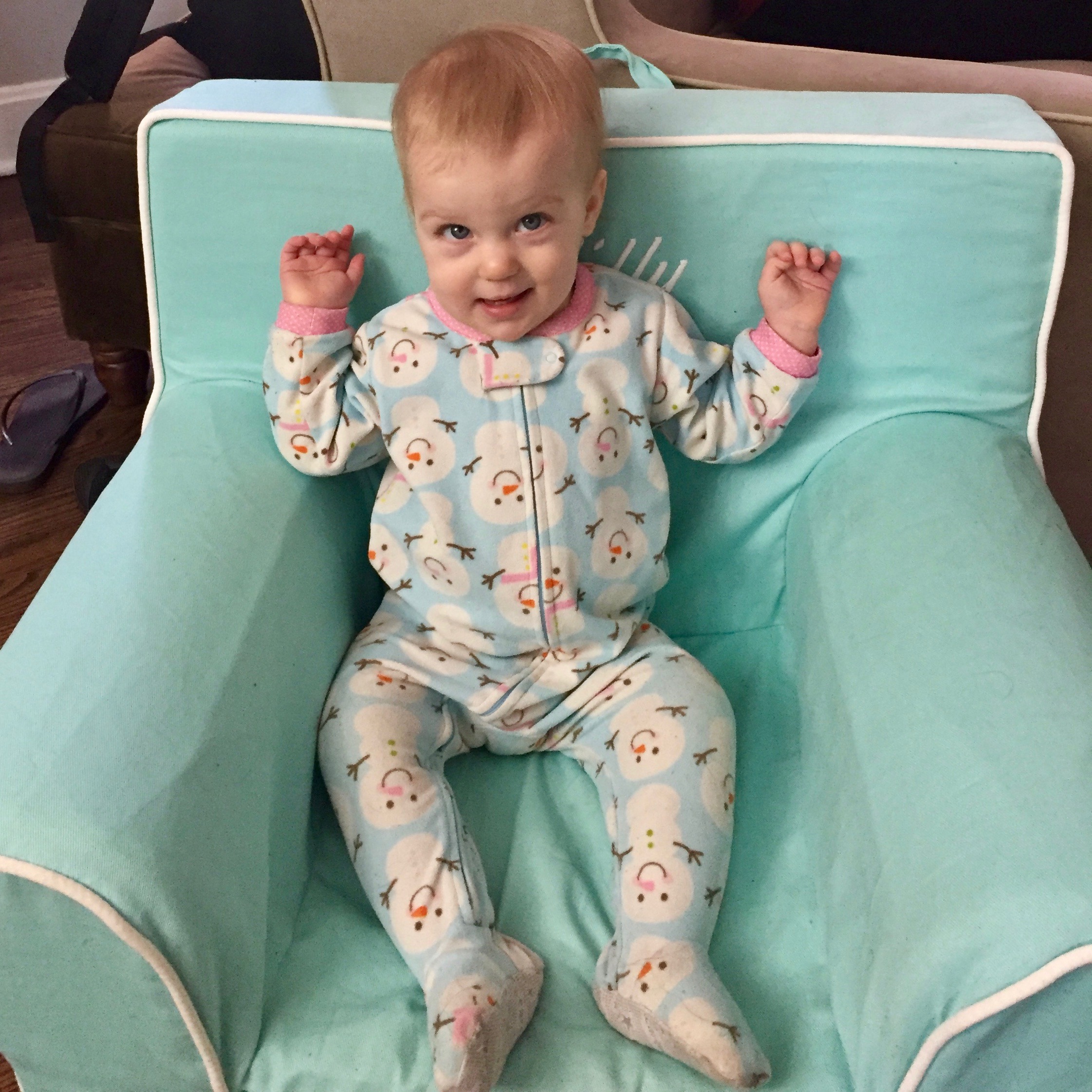 and the absolute best, combining Lilly and music…
Can you spot Lilly in her day care Christmas show?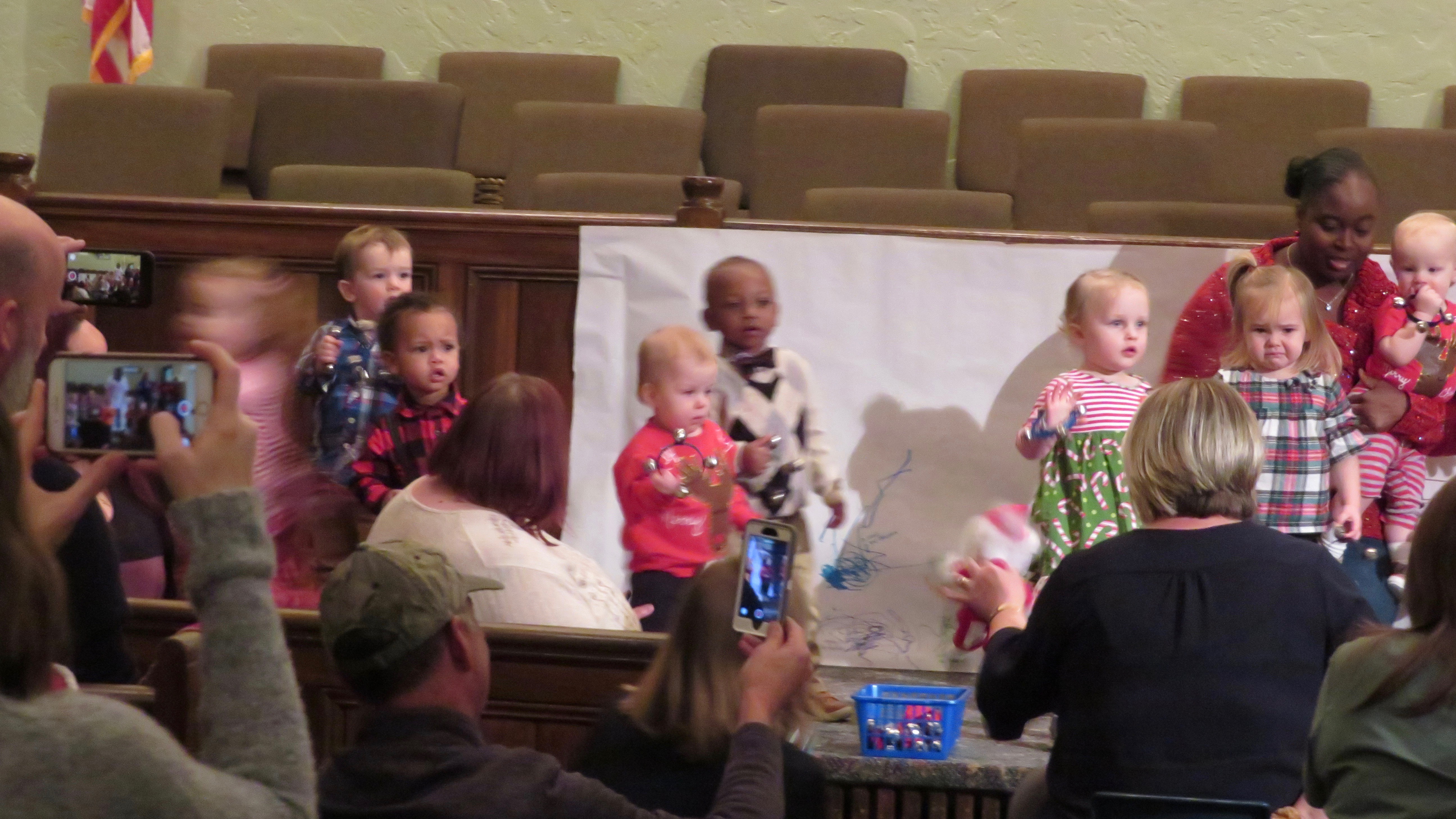 I was a long way back taking my pictures!
Four fun packed days in Nashville?
After all that it was time to come home. Unfortunately Miss Lilly picked up a stomach bug on the Friday which she generously shared so the first part of this week was spent feeling decidedly unwell… but all is better now…
Time to get ready for Christmas in Naperville!