Steve drove me to O'Hare airport last Sunday afternoon and dropped me at curbside check in with my two very heavy suitcases. If you have to pay for luggage (thanks United Airlines) you might as well get good value?
A gate change meant that our plane was scheduled to take off from the furthest reaches of Terminal 2. We boarded on time… we had just left the gate when we were informed that thunderstorms in the area were going to stop us going anywhere for a while…
We eventually joined a long line of planes waiting to take off and inched our way down the runway. I had my crosswords and music for company. I finished all the puzzles before it was our turn to get into the air where we could see the line still waiting down below.
I needed pictures of the clouds. Here's just one!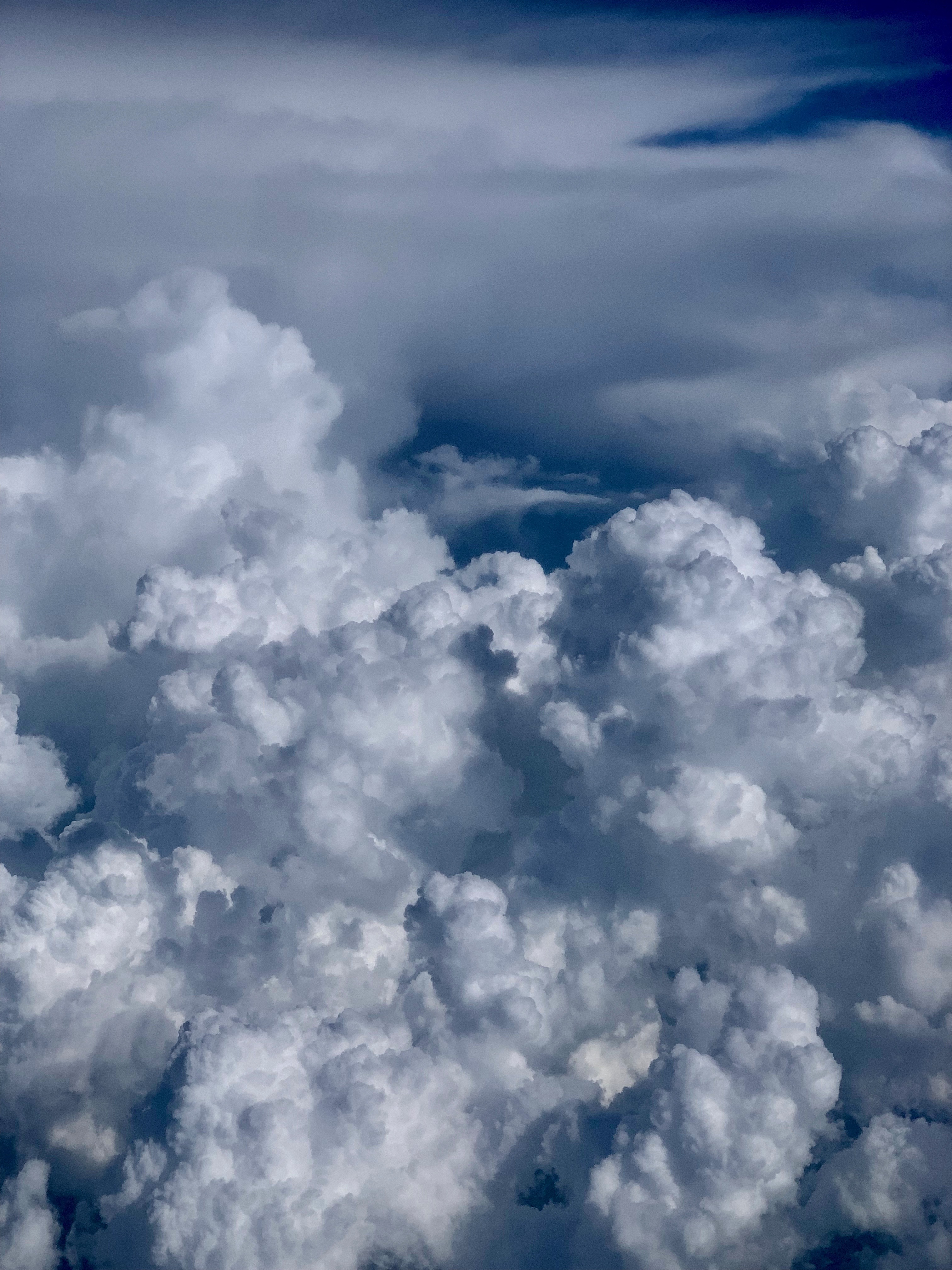 And after one and a half hours we were approaching Fayetteville/Bentonville airport, over the rolling hills of North West Arkansas.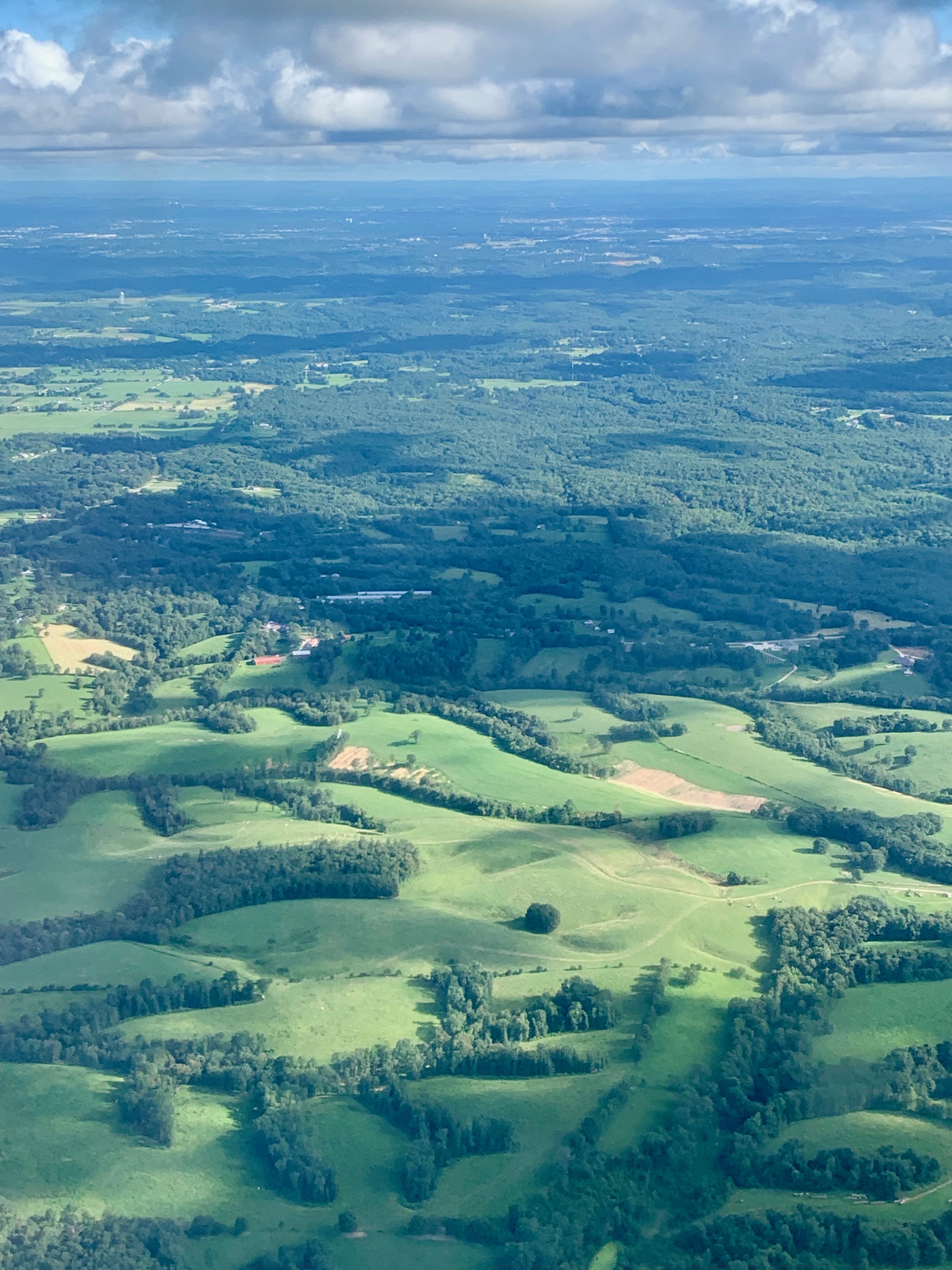 Of course there was a plane at our gate so we had to sit on the plane another half an hour before we could disembark… but those bags came through without a problem, I picked up a rental car and set off for my hotel in Rogers. Just a quick stop at a Walmart for some food… I was driving through Bentonville after all.
I was booked for a full day of walking foot quilting with the quilters of Pieces'n'Patches Quilt Club on Monday. I arrived as they were setting up and was able to negotiate with Laura to use her lovely brand new BERNINA 570QE for my demos (it didn't take much persuading… Laura was very willing!)
By the time we started we had a very full room. I'm not quite sure quite how many were in the class… not everyone had brought a machine, some had handwork projects they were working on, some people with machines didn't do a whole lot of stitching!
Half way through we stopped for lunch and a business meeting. That's when I took the picture that is today's featured image up top. It includes about half of the members in attendance.
The new executive board was installed and posed for a photo with the outgoing ladies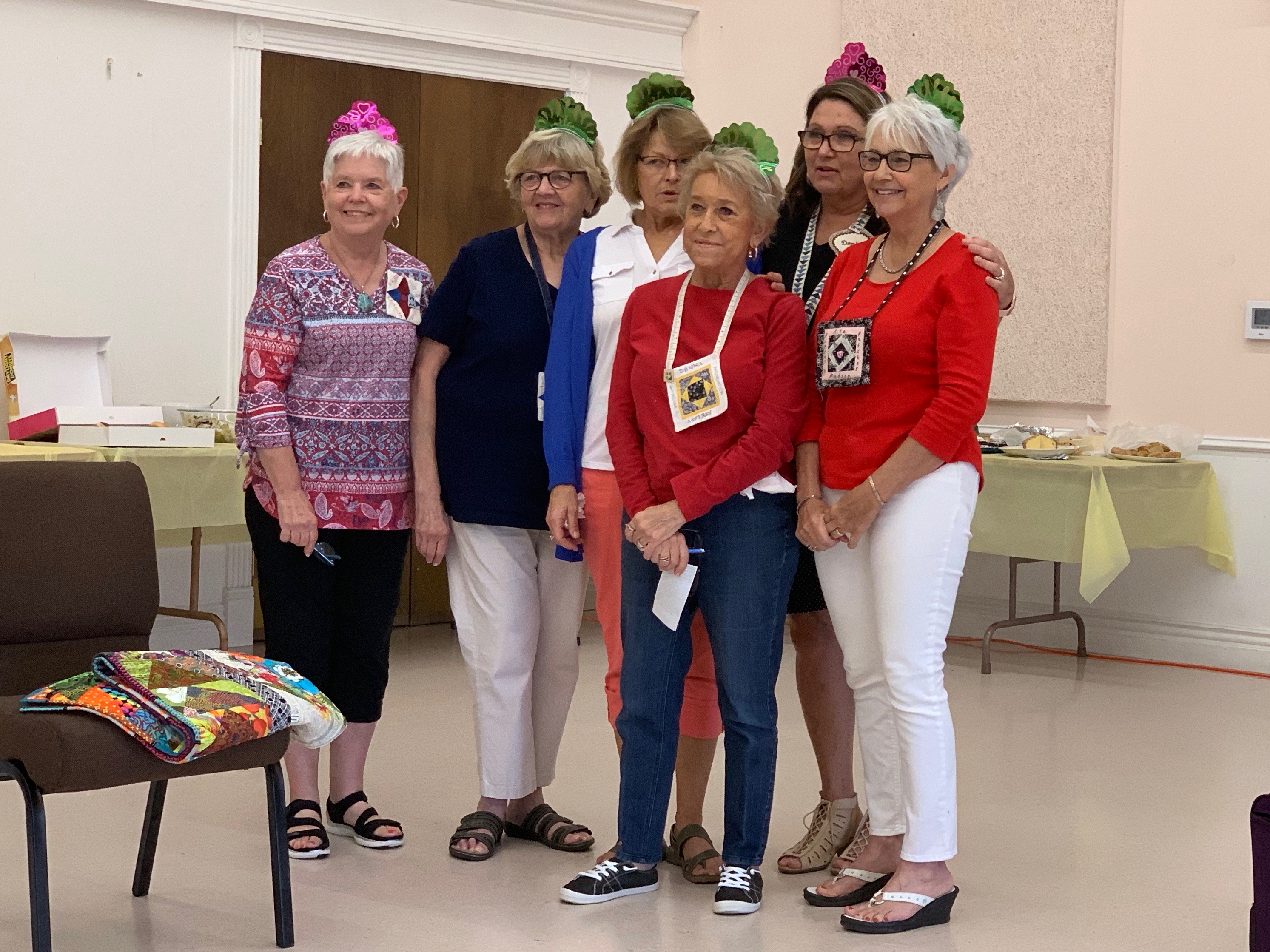 We had show and tell.
This project had had a long history!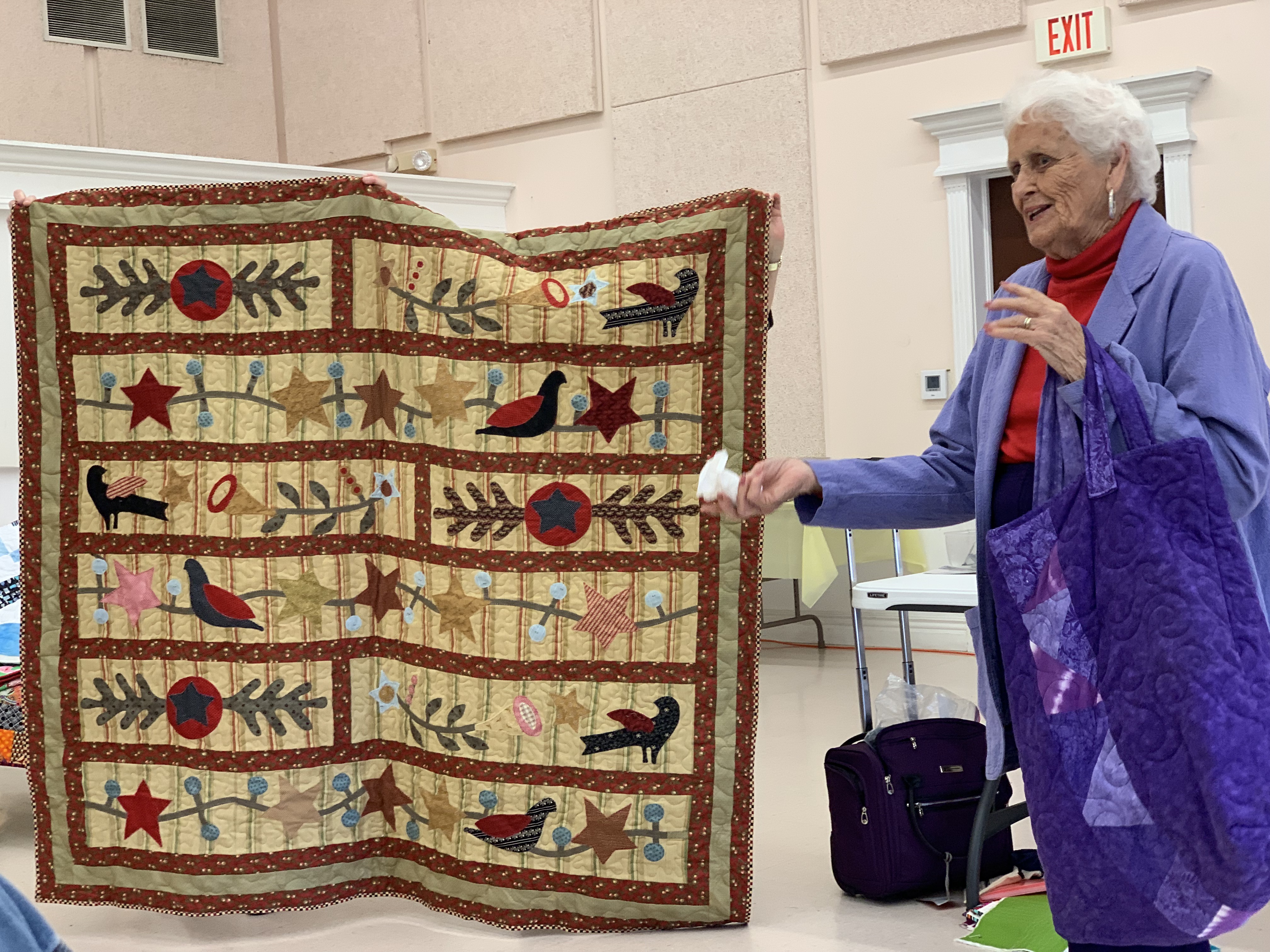 The paper pieced pineapple blocks are set to be a class at a local store next month.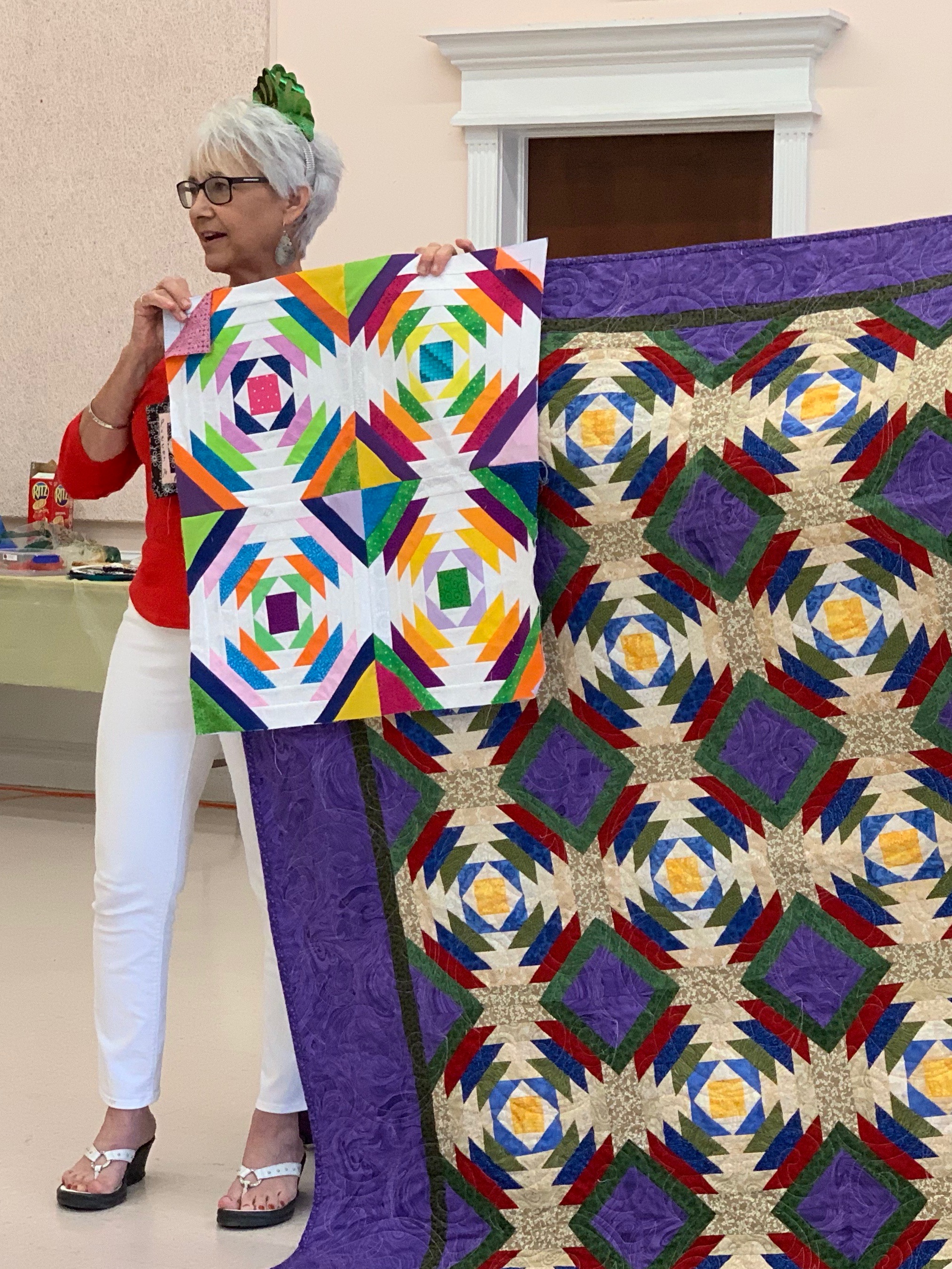 A true blue quilt!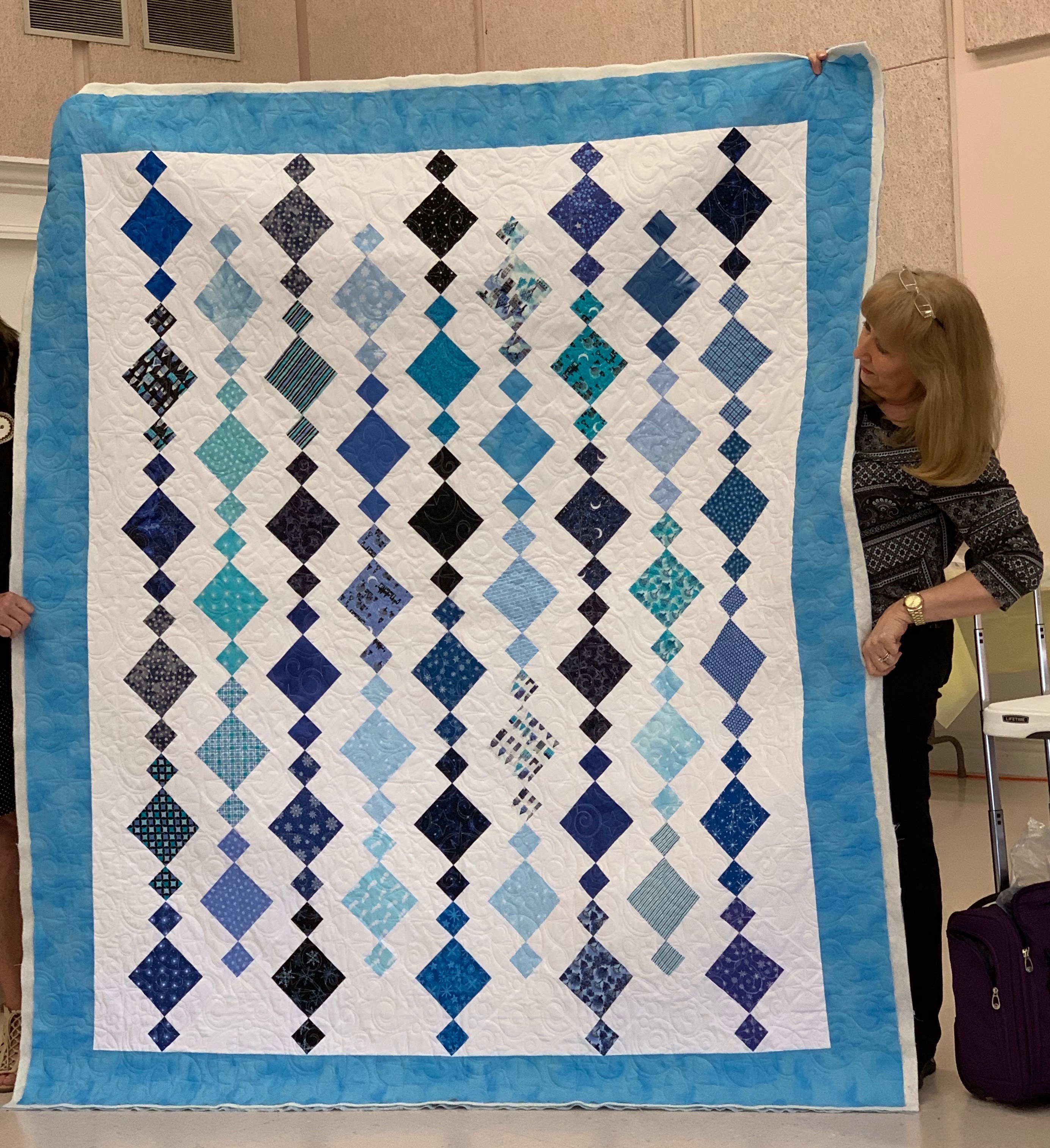 This one was made for a challenge at a different local guild.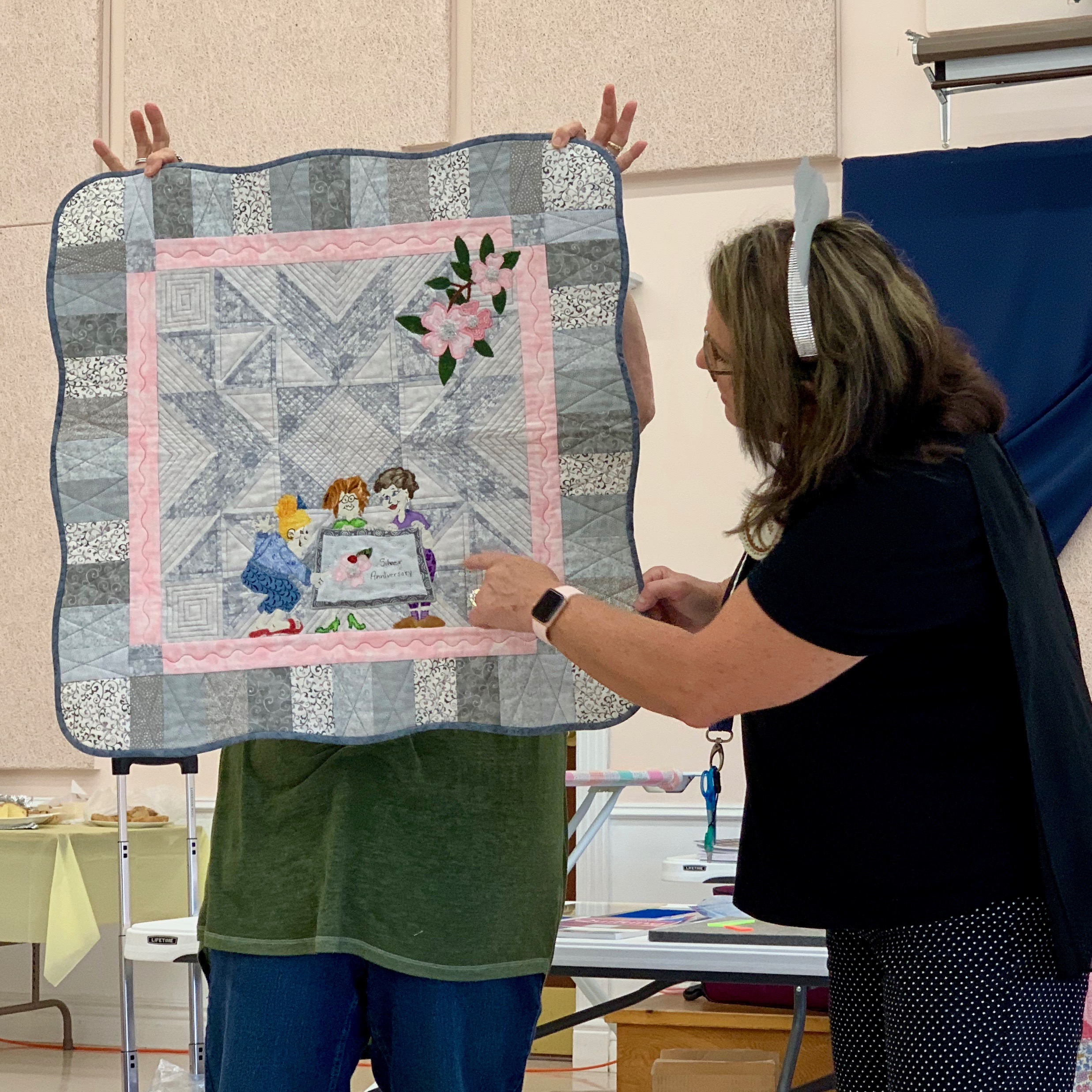 This one was made as a gift. Notice the chainsaws!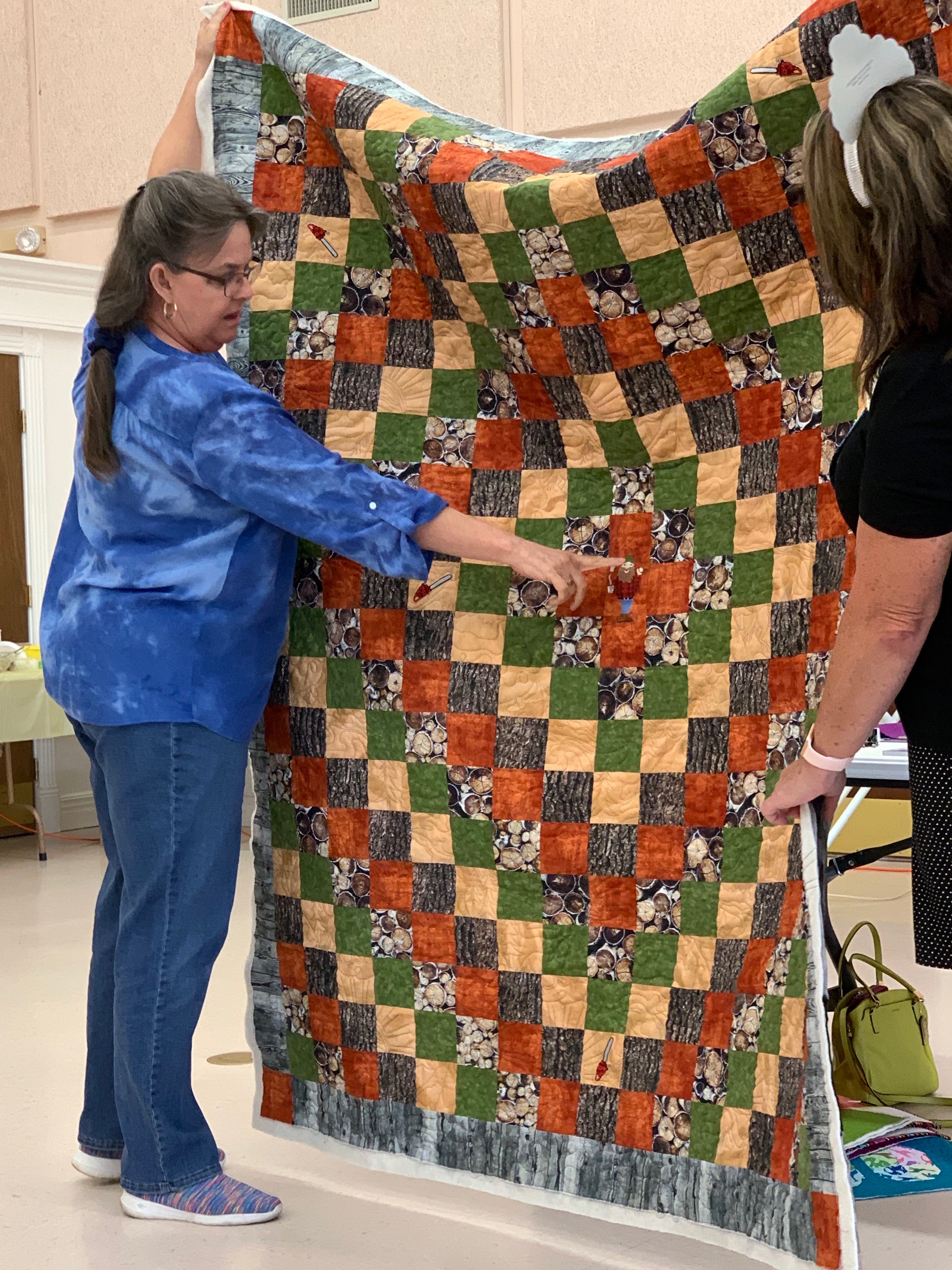 We got back to the workshop and managed another hour and a half or so before it was time to go home. Maybe the class wasn't as organized as I usually manage, but we all had a lot of fun and I think a little learning happened.
I went out for dinner with a few of my new friends before retiring to my room and sleeping well.
The adventure continued. Tuesday was at leisure before an evening commitment so I set out to explore.
First up was the Museum of Native American History.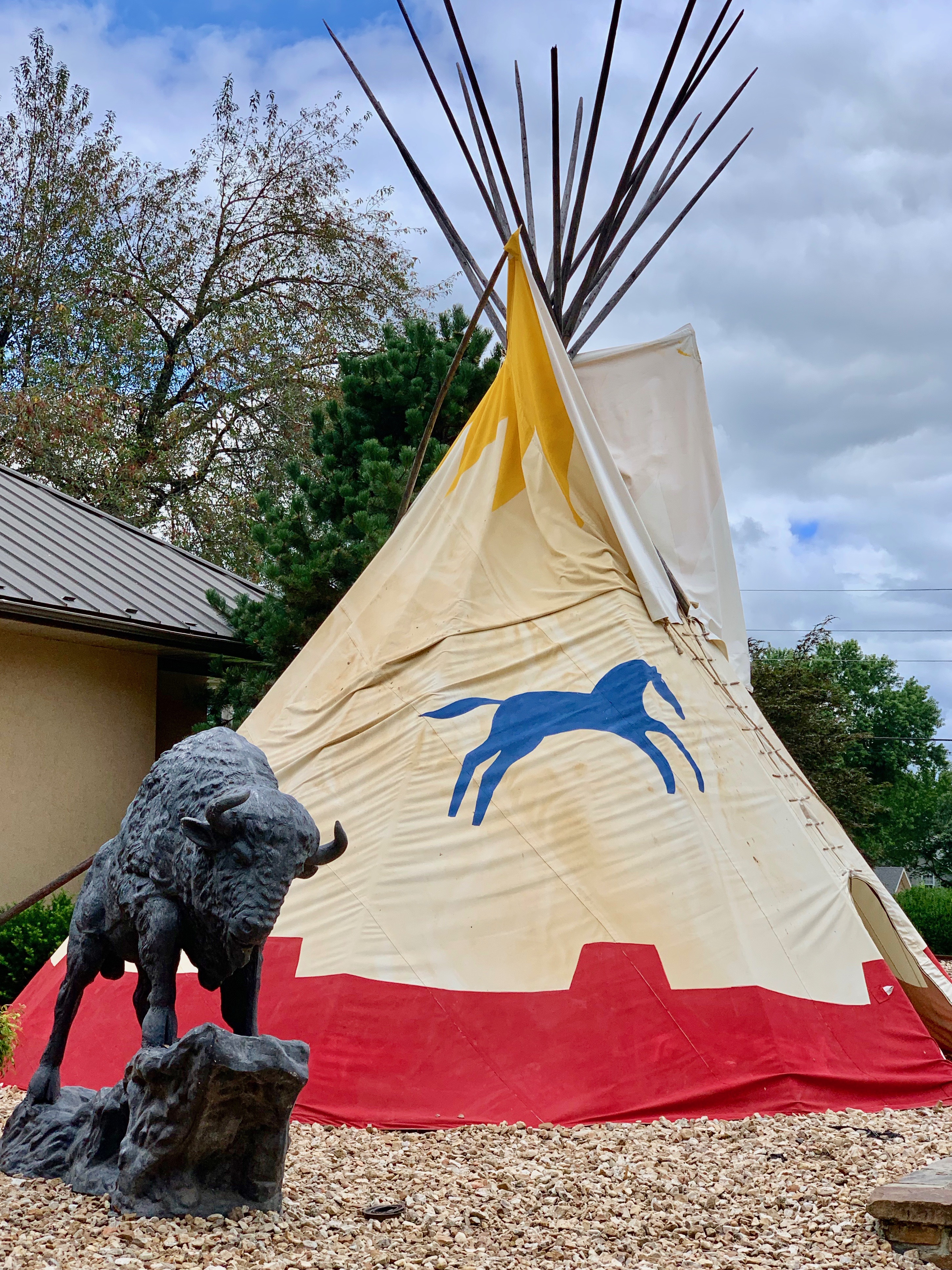 There was a huge selection of artifacts dating back more than 10,000 years (lots of stone implements).
This pot  was found in Illinois and described as a Havana Zone jar dated somewhere between 100 BC and 500 AD.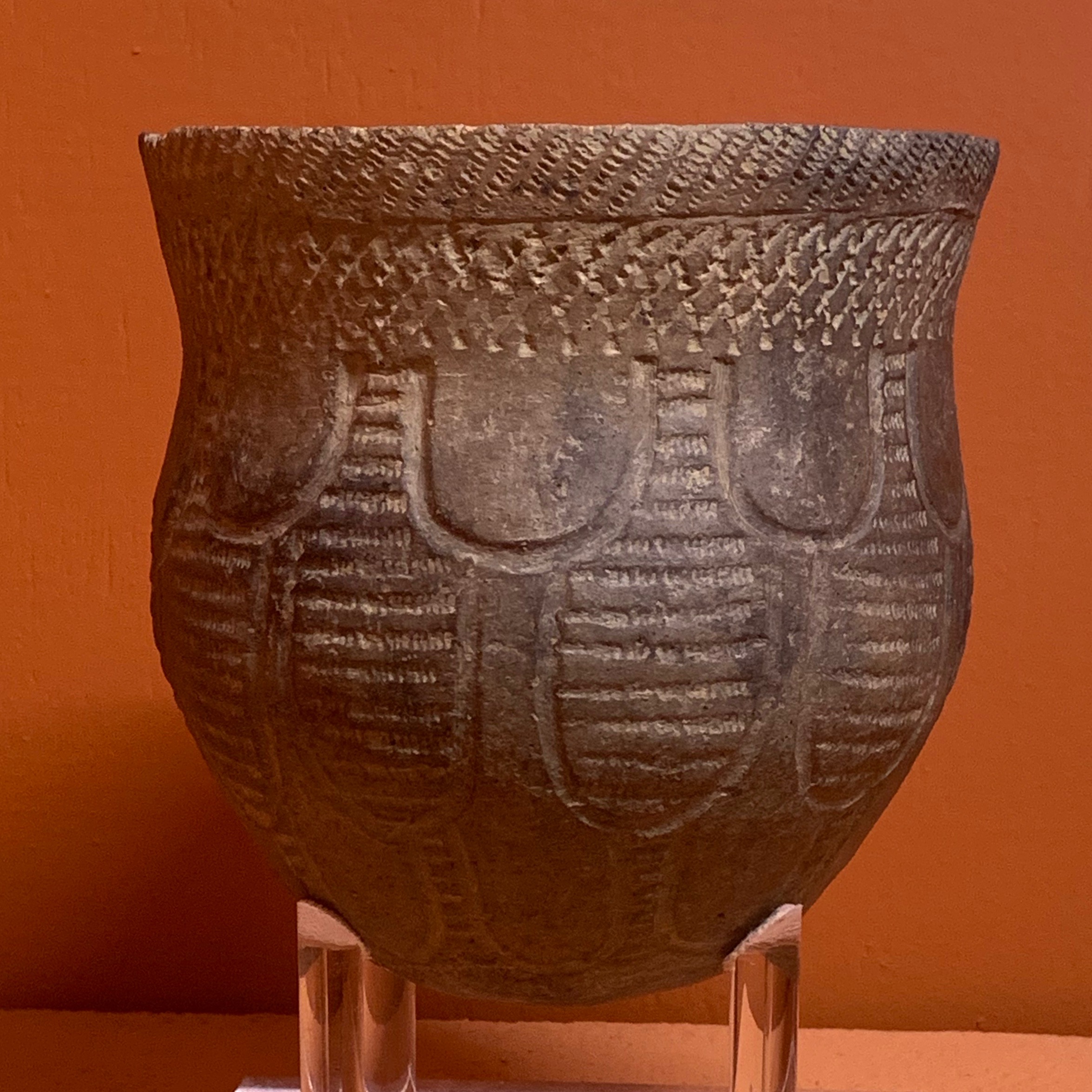 These pottery miniatures are thought to have been made as children's toys.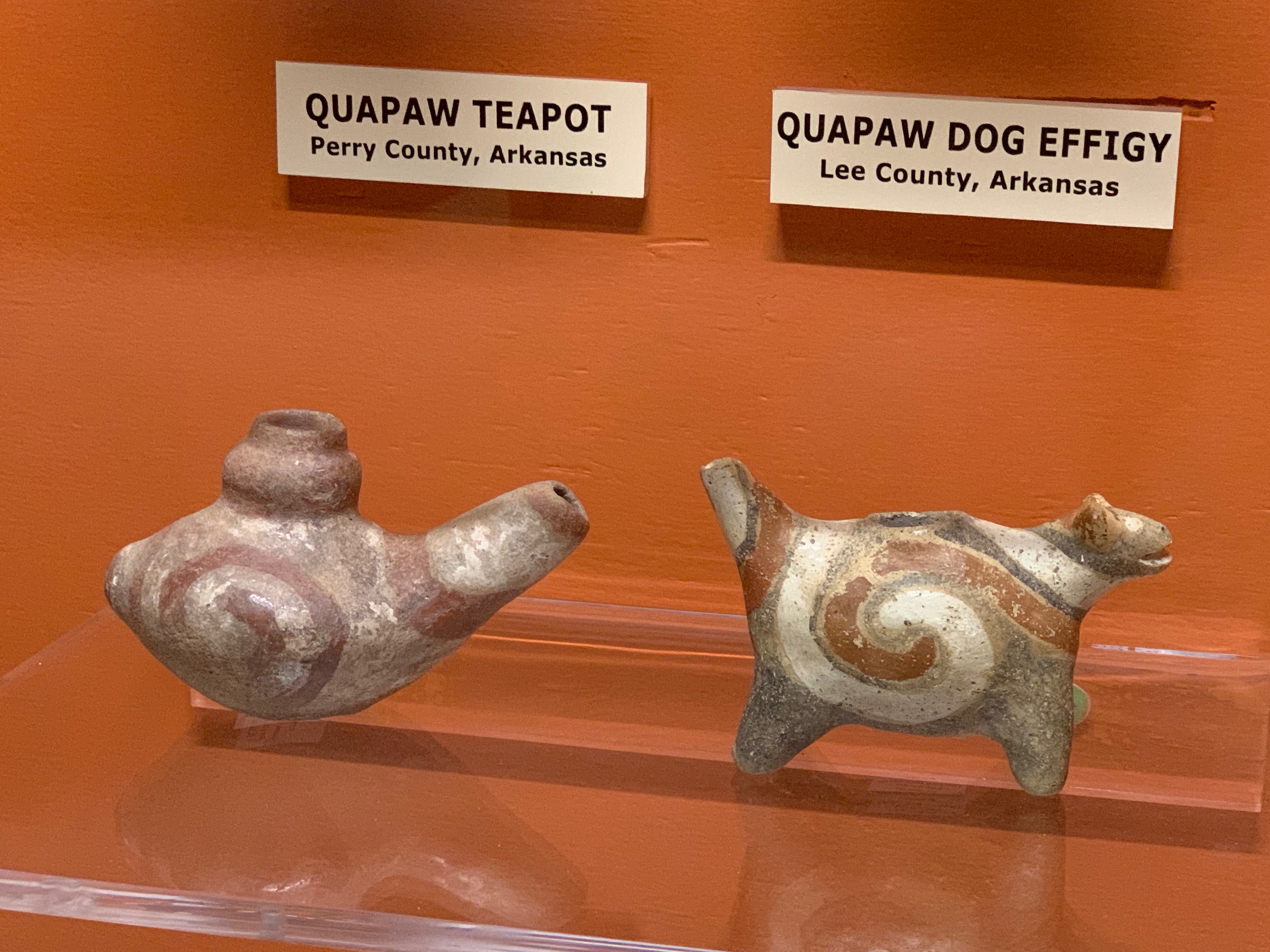 I did like this little Colima dog found in present day Mexico.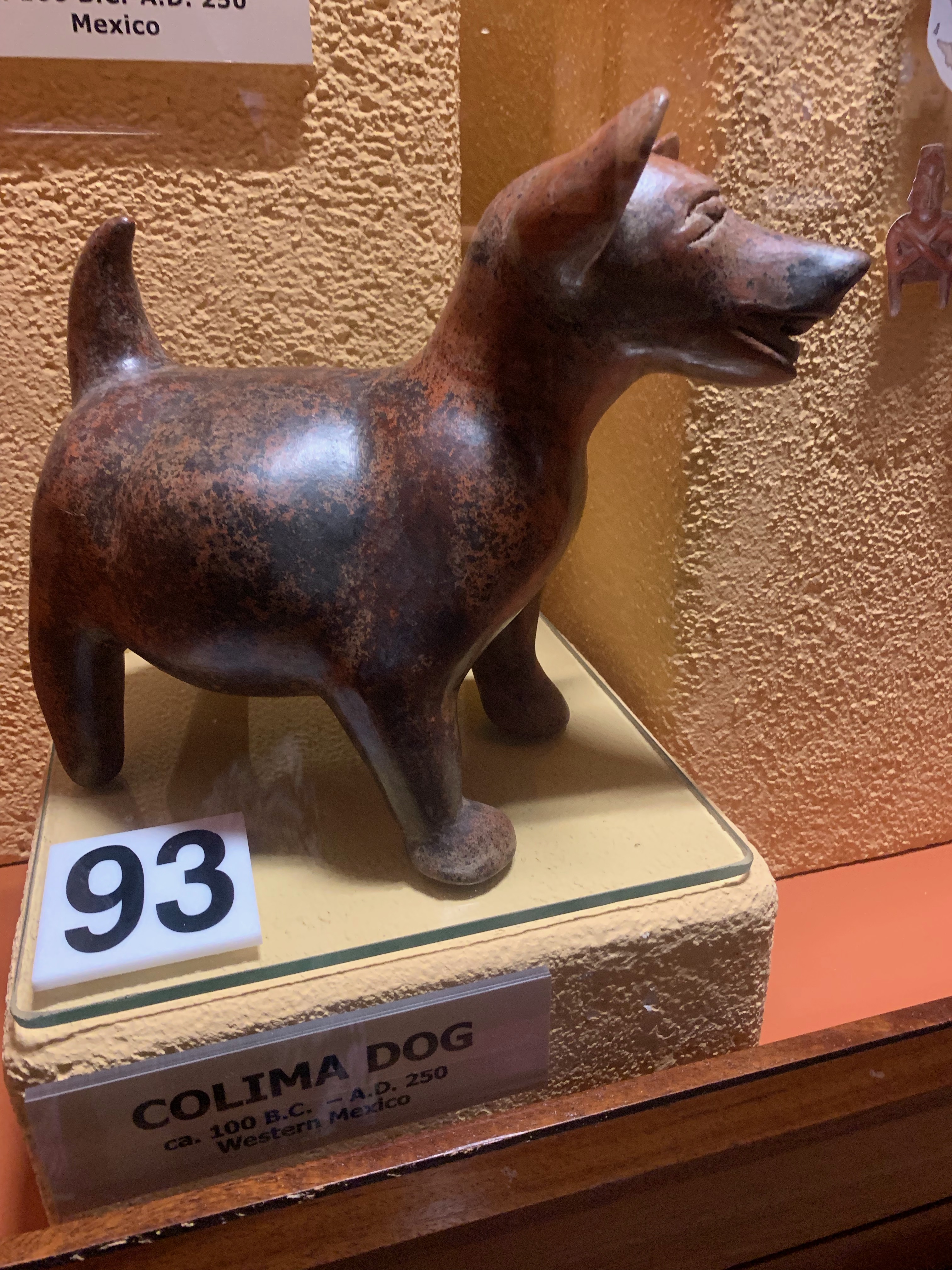 I spent a good two hours exploring everything the museum had to offer before heading into town to my next stop.
The Walmart Museum.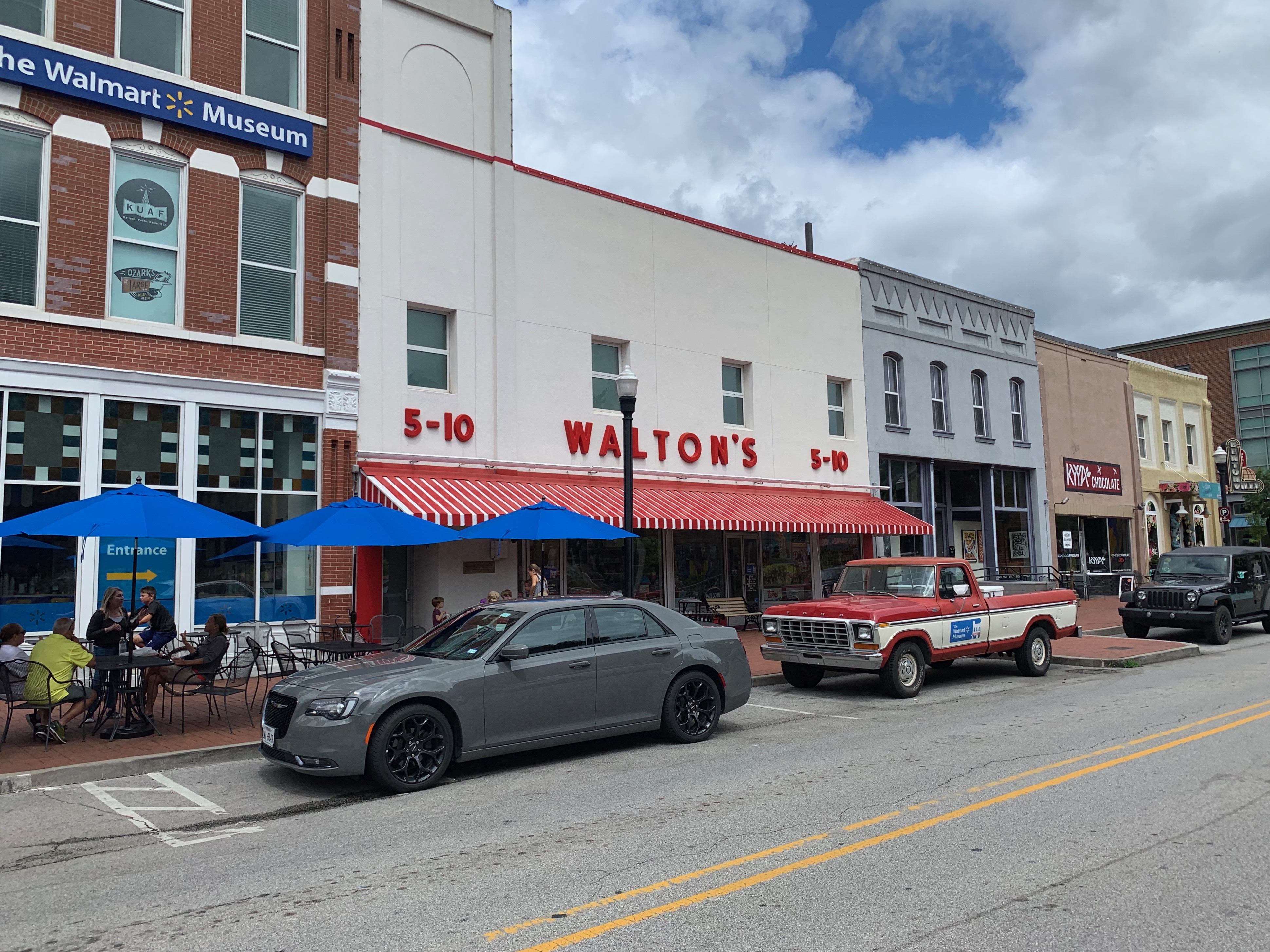 Enough said.
On to the Peel Mansion Museum.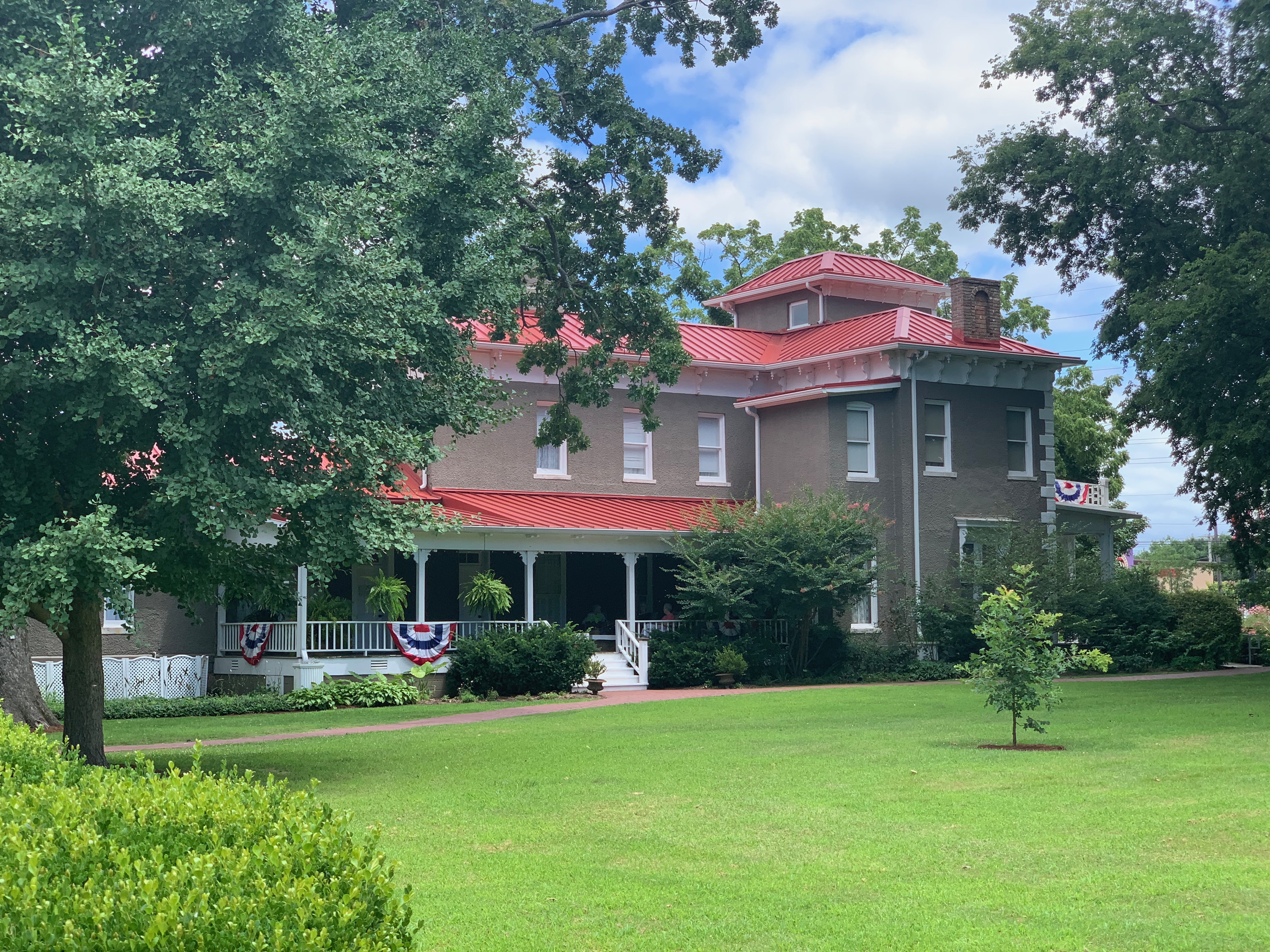 I was the only visitor while I was there and I had two lovely ladies tell me about the house's history.
This sock collection was underneath the bed in the nanny's room, stored away with a vintage Sunbonnet Sue quilt.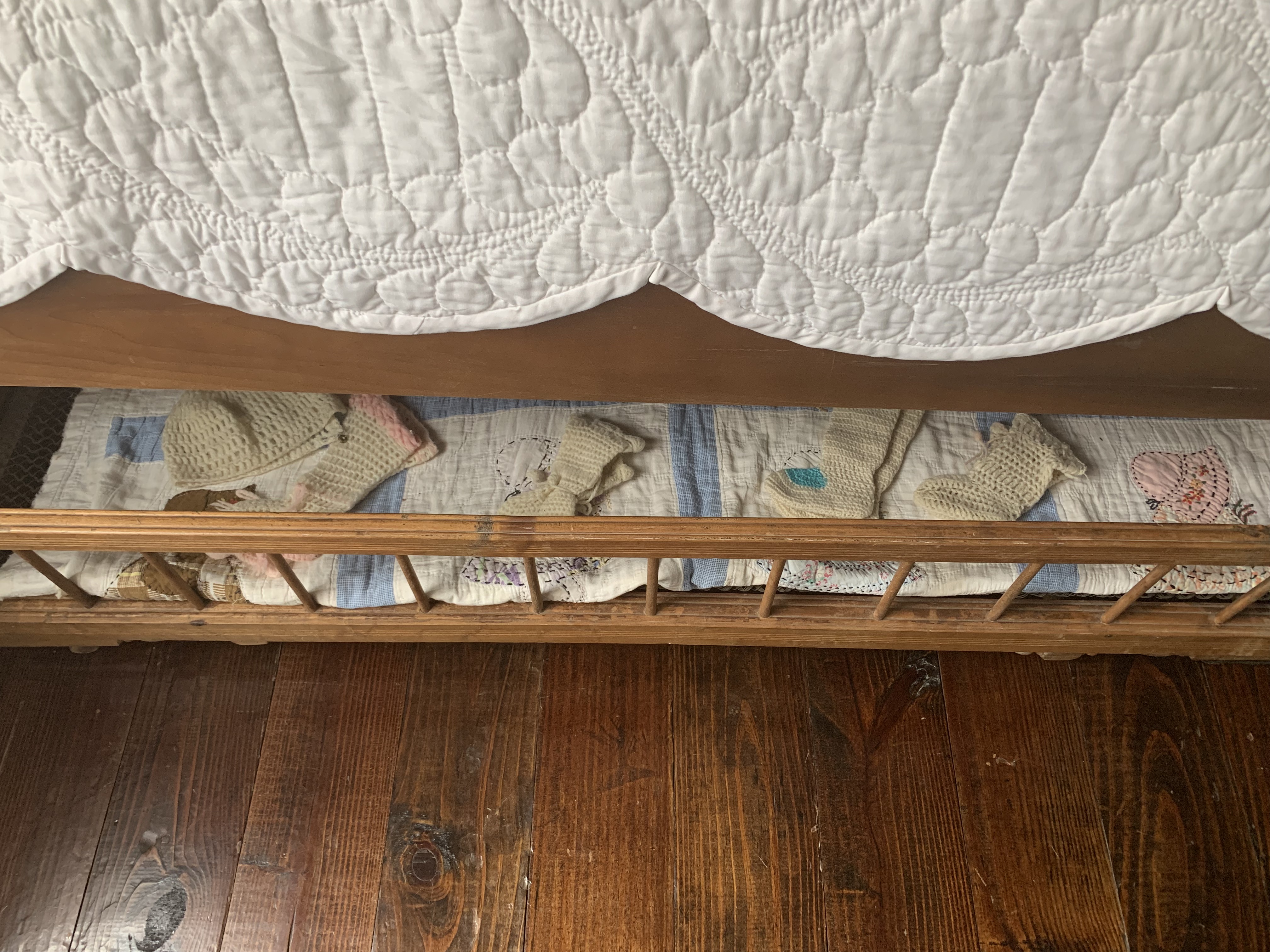 Outside in the gardens  the tiger lilies were particularly striking!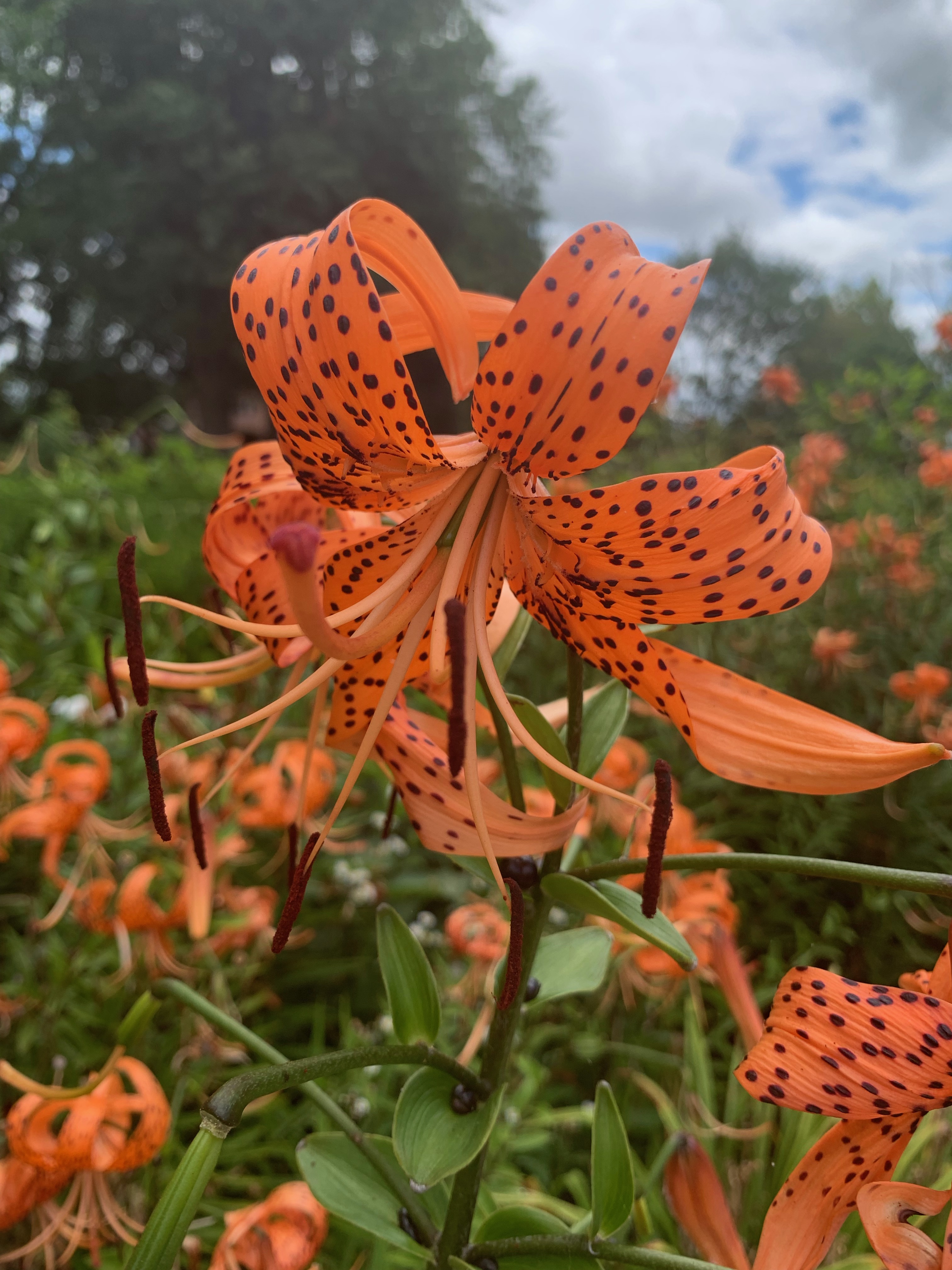 And across the way was another Walmart!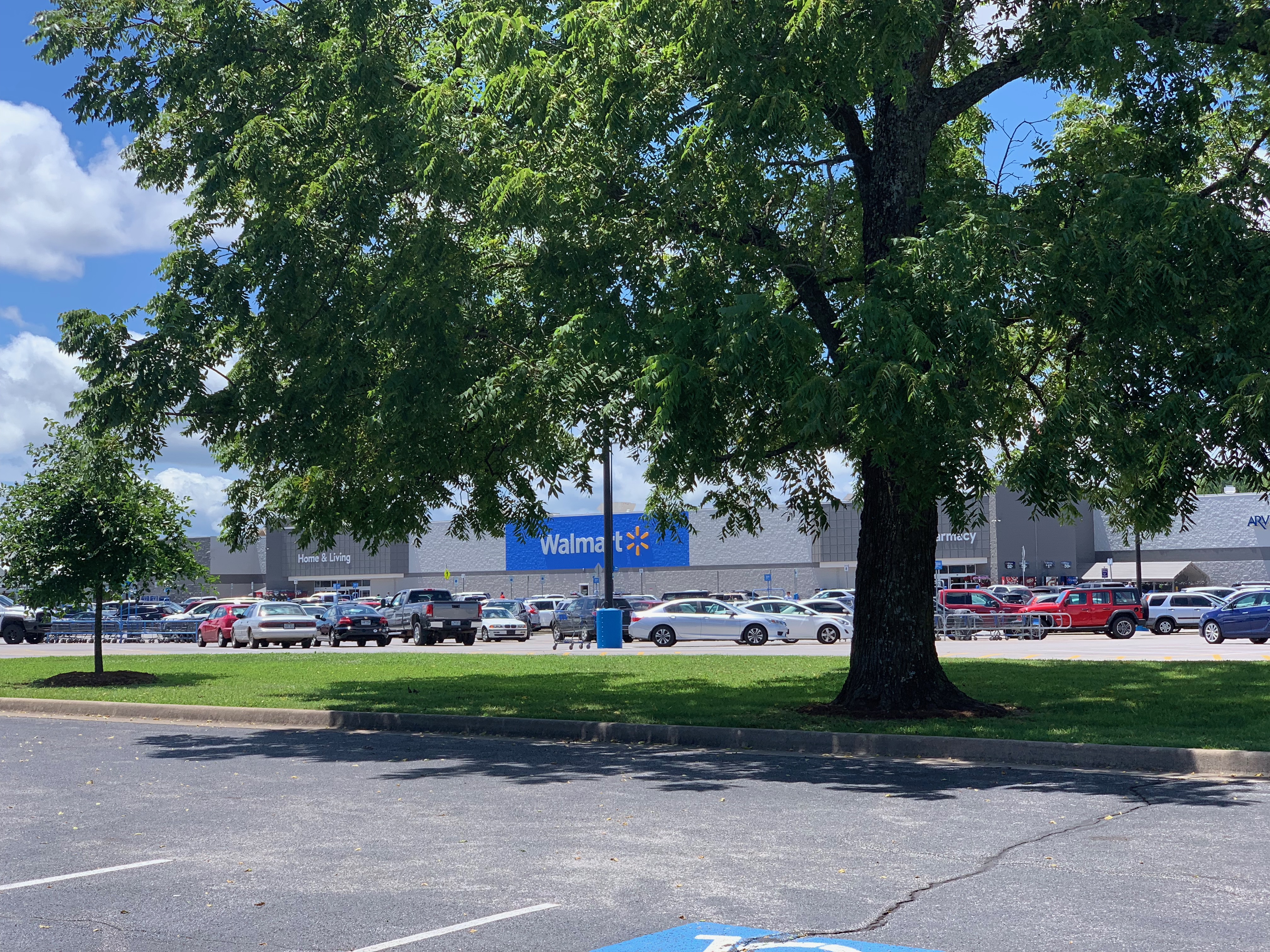 I did have another commitment for Tuesday so I ended my exploration there to get ready to get back to work.
I'll post those pictures next time!