Maybe spring has finally arrived in Illinois this year!
I met Pat in Naperville for lunch last Wednesday and, despite a small shopping detour, was a couple of minutes early so I had chance to snap a few pictures outside the restaurant. The tulips were beginning to fade but they were still very pretty.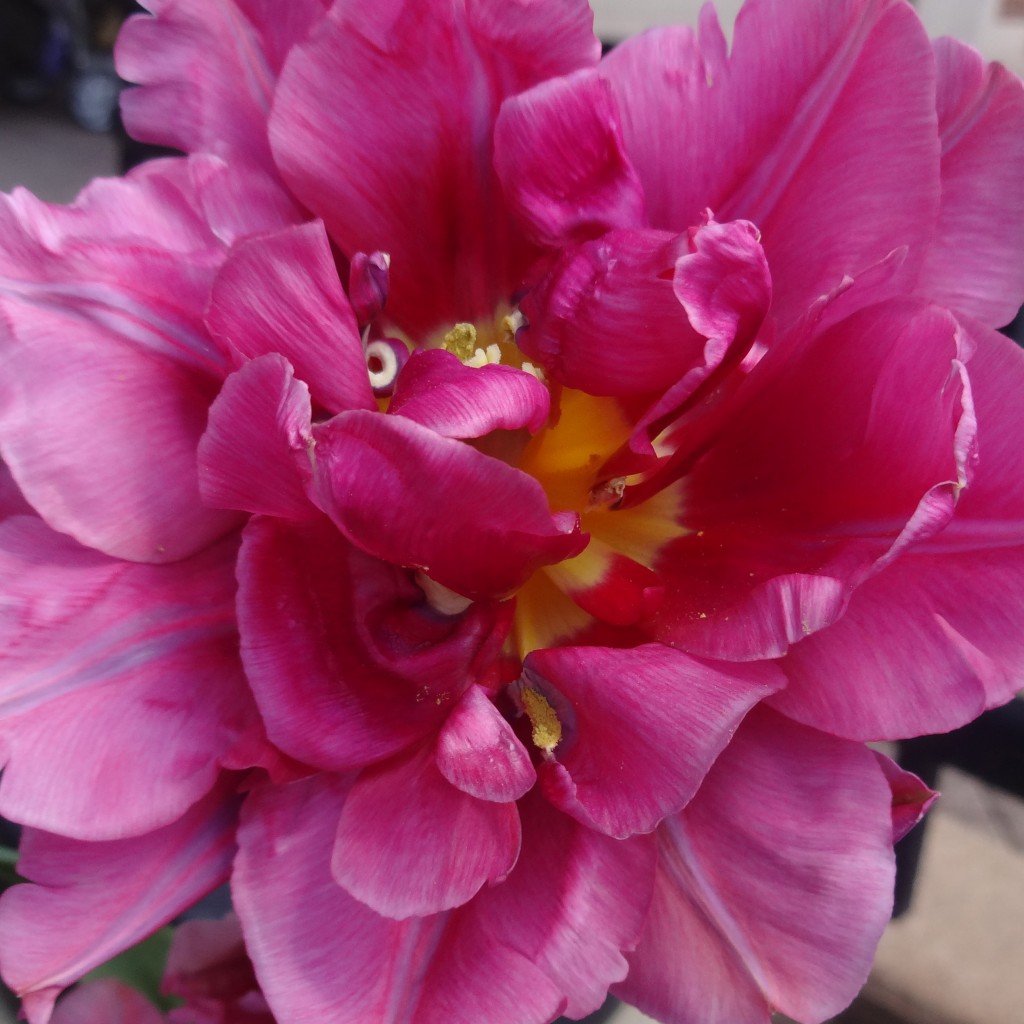 The May showers on Thursday didn't stop us from making the postponed trip to the Country Quilters in McHenry. This time we lingered a little long over dinner but we got there in time to set up and start the program at just a few minutes after seven.
Here's my display of African Folklore Embroideries and Ndebele dolls.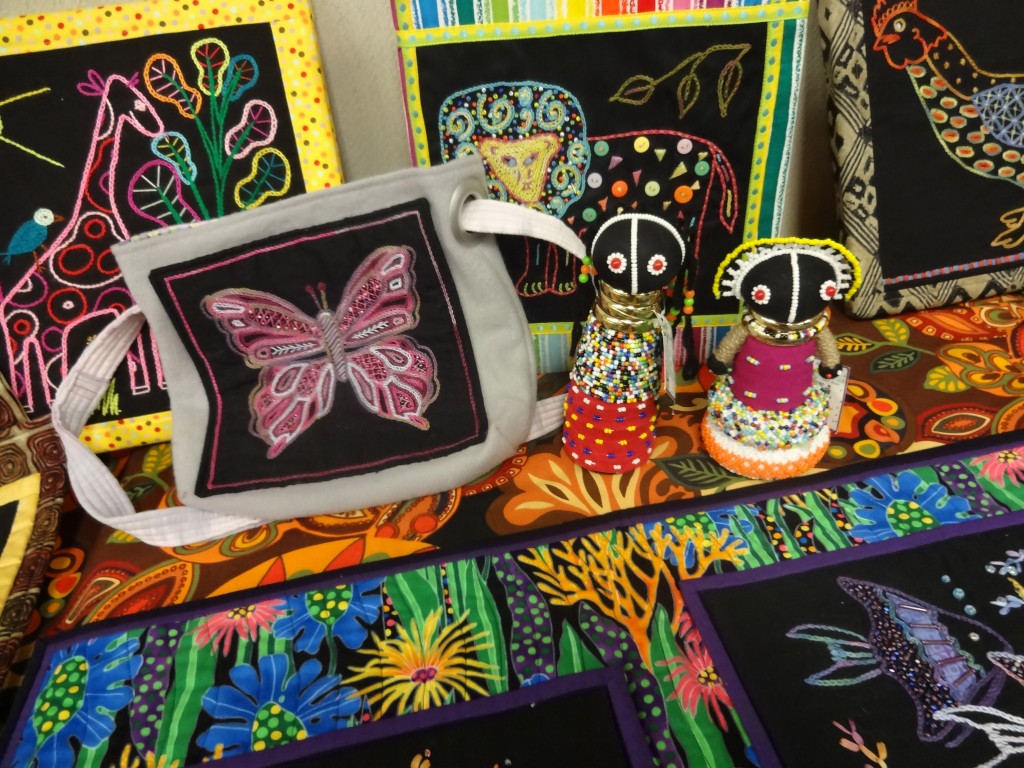 The ladies did very well listening and aced the pop quiz… I hope they are enjoying stitching on their embroideries.
On Sunday I was invited to a baby shower to introduce a group of ladies to the delights of FabricOrigami. We made the stars but what with eating and chatting we never did get the boxes made… I did a demo and left instructions. There was plenty of stiffened fabric. I think the 11 year old daughter will probably make good use of it?
So, this week it really is time to make our final preparations for our quilt show. I dropped my quilts off at Nancy's on Saturday. I posted a bookmark on the community board at Starbucks yesterday… four more days to go until naperville quilts! 2013.