I made a quilt!
That is, I started, stitched and finished a whole quilt this week…
I posted a teaser picture on Instagram on Tuesday of my stitching in progress,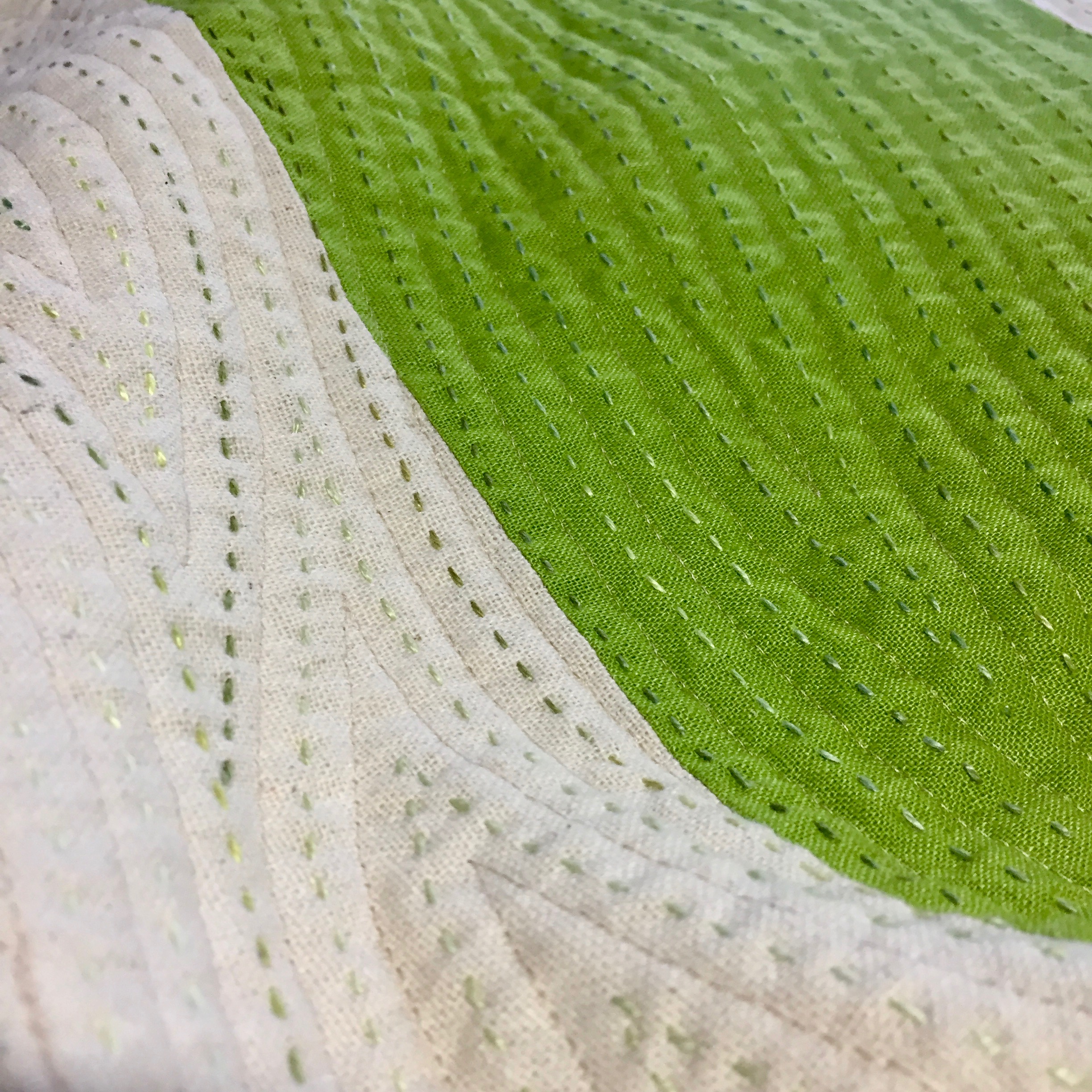 The light has been so bad I didn't take any other pictures as I went along. I finish the facings yesterday and this afternoon I went outside (in the cold 🙂 ) and took some pictures of the finished article.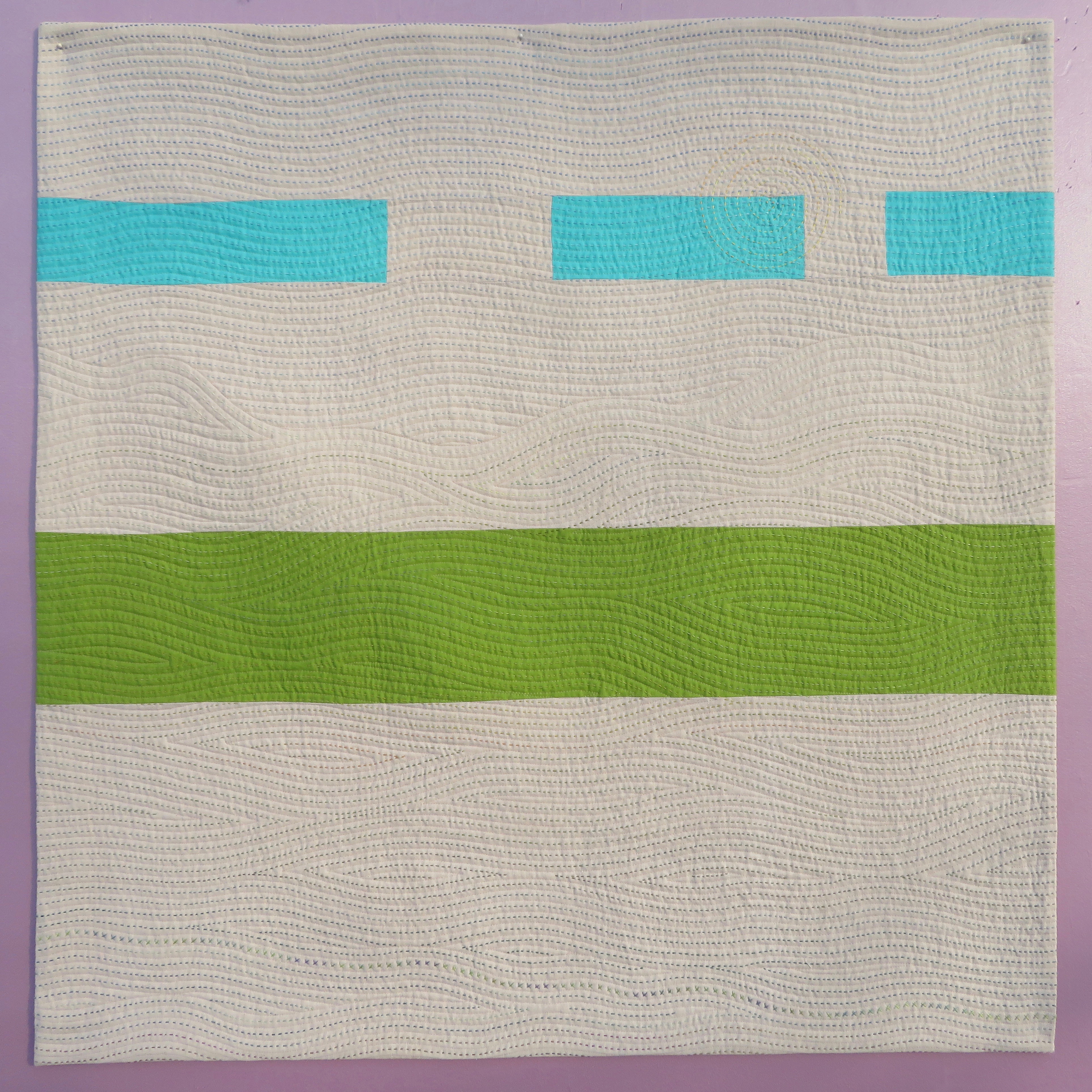 So what do you think?
I wanted to make a piece for this year's PAQA challenge with the theme Impressions.
I started on Sunday, using the fabrics I had in my linen blend drawer, with some very minimalist piecing. I added organic curves with my walking foot. (I use the Integrated Dual Feed and a 20D foot on my BERNINA 740) and then started hand stitching.
I stitched all day Monday and Tuesday, using 8 weight hand dyed perle cotton and a #24 chenille needle.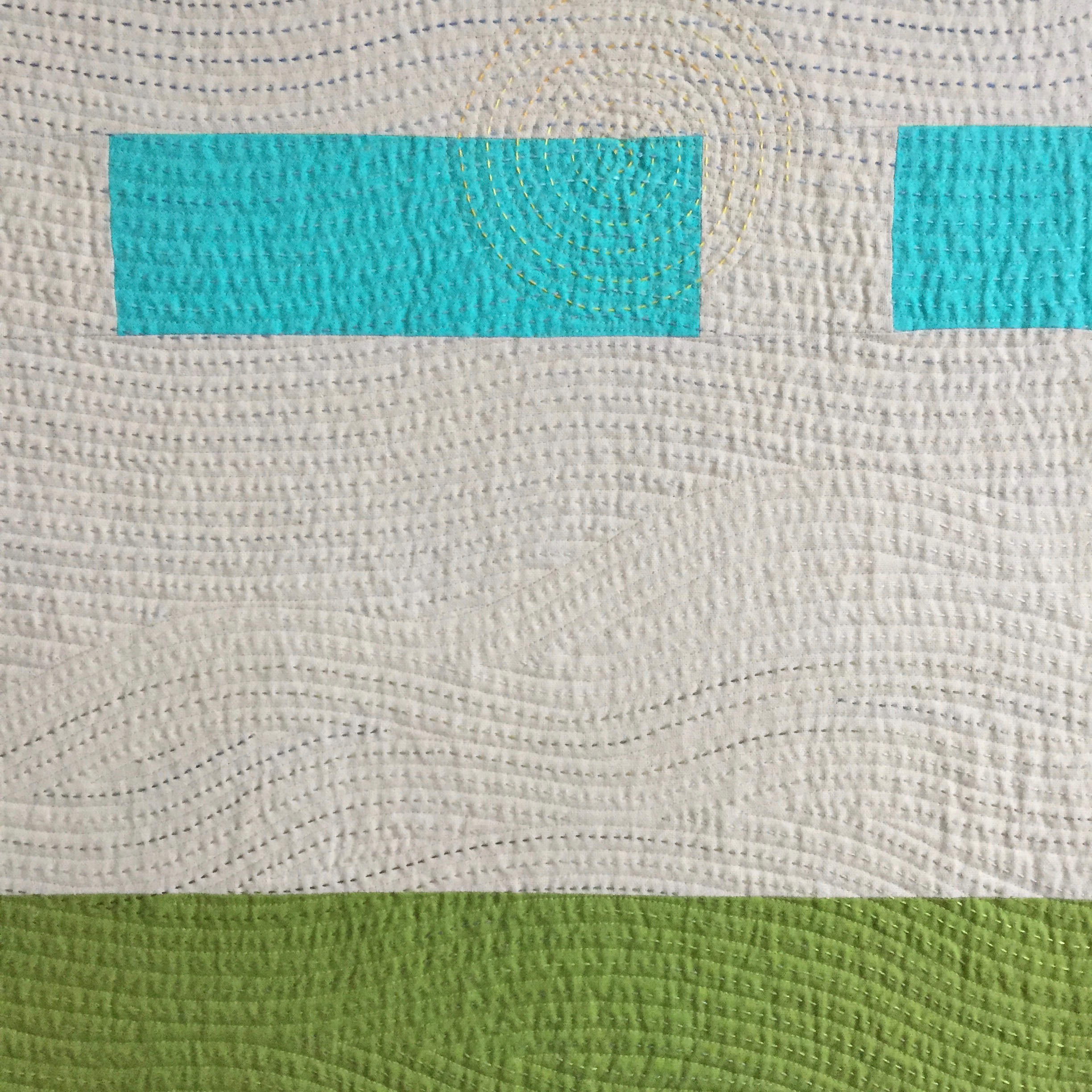 Lighter at the horizon, darker at the top and in the foreground.
A hint of a sun.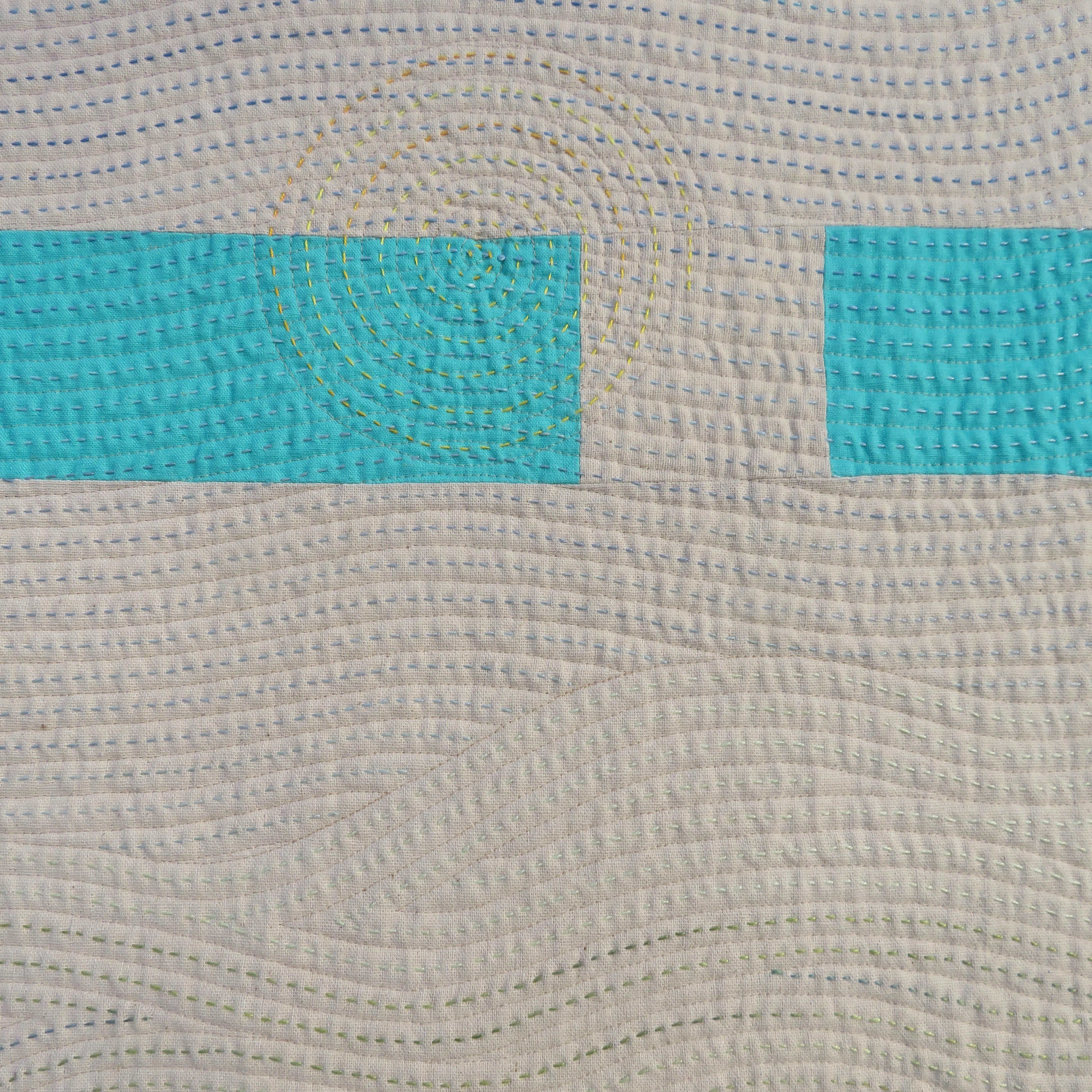 Yes, it's really there!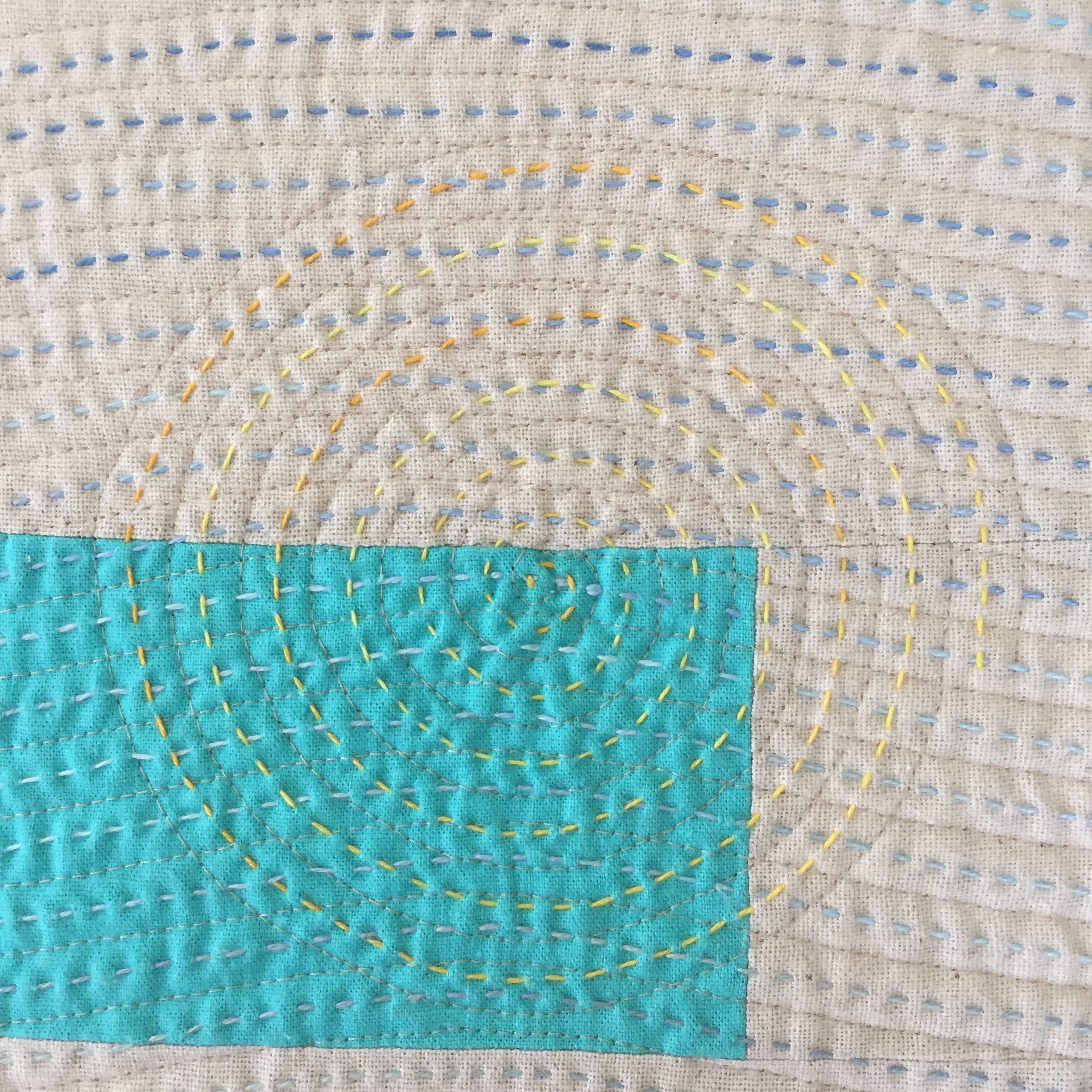 I thought the embroidery would show up more clearly. It's hard to see at more than a few feet away. Does that matter? The deadline is tomorrow, so it is what it is. I learnt some things making it. Facings are not my favorite thing to do but I managed to get them neat and tidy… (Mr. Google to the rescue again!) It hangs flat.
Did it give you an impression of anything?
It's called Over the Fields!