If you follow me on Instagram  (@catherineredford ) or even on Facebook (Catherine Redford : Quilter) then you'll know I've been working on my free motion skills this week. I've been trying out a few new filler designs and having a lot of fun.
But there's only so long I can sit at my machine at any one time. I have an ideal set up and a great chair but everyone should take regular breaks and do something different from time to time…
So, now for something completely different!
I've been working on some new folk art embroideries. I ordered some of Dover's permission free books of images from around the world for inspiration. It can be tricky drawing the designs on to a dark colored background but with a combination of transfer paper, a chalk marker and a silver Sharpie I did it.
This is a horse, inspired by a Panamanian Mola design.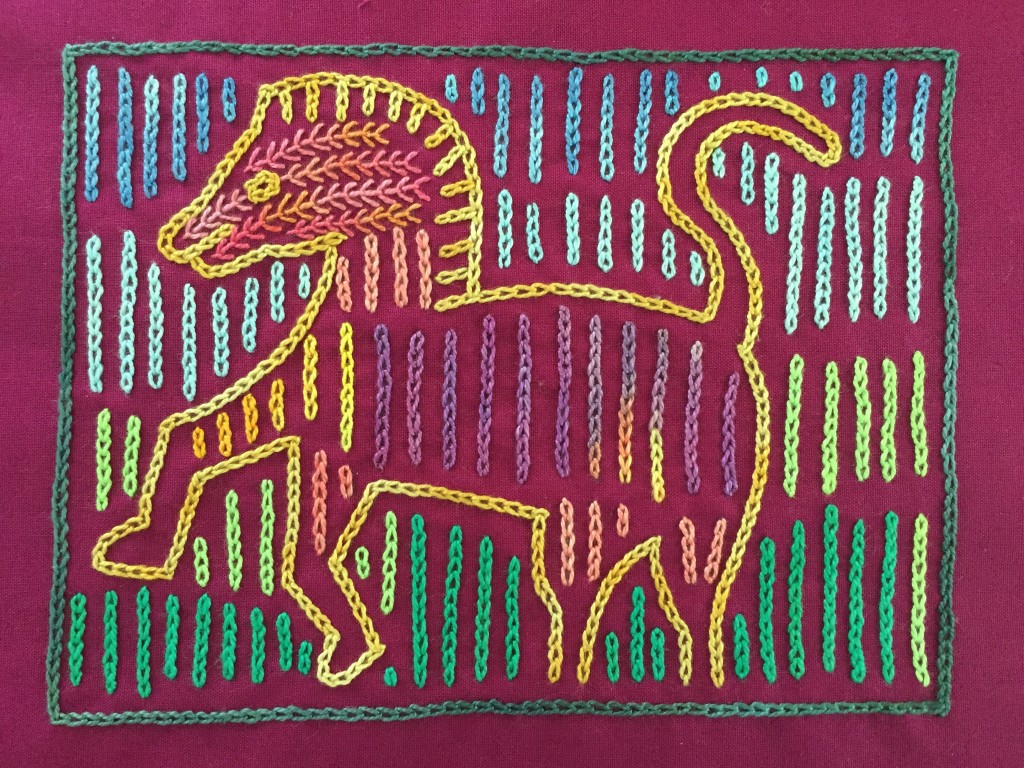 and a close-up of the head.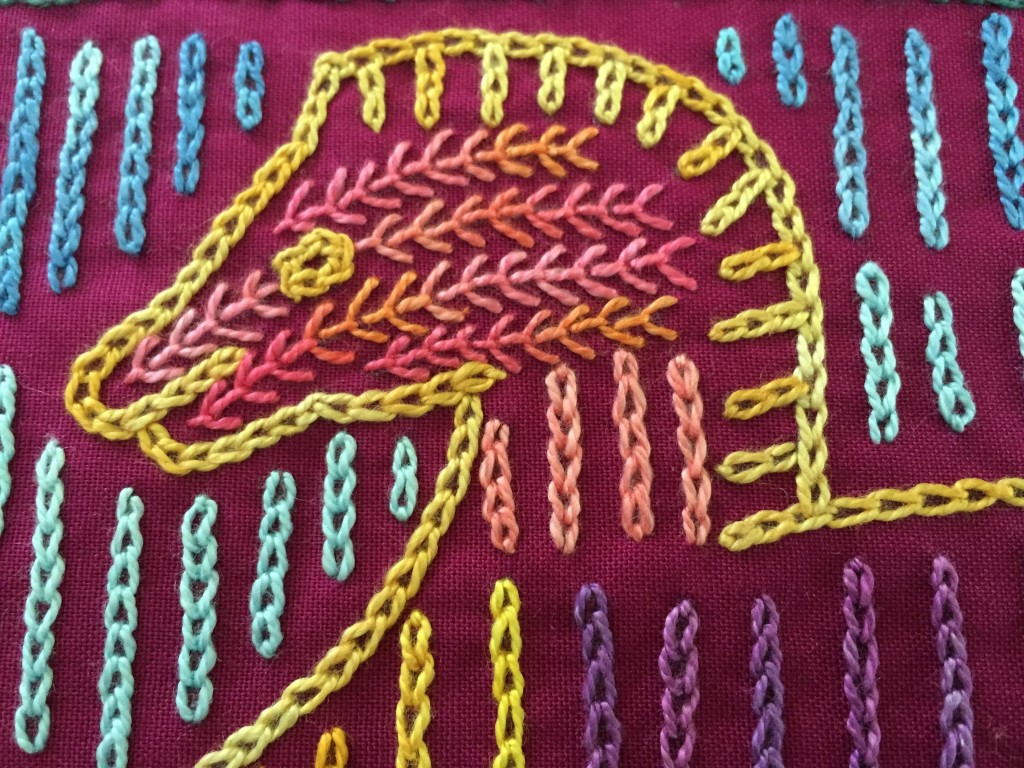 Molas are traditionally reverse appliqué pieces but I'm sewing my designs in chainstitch for a lovely bold outline. I added a few lines of fly stitch on the horse's head.
This second one is birds on a plant.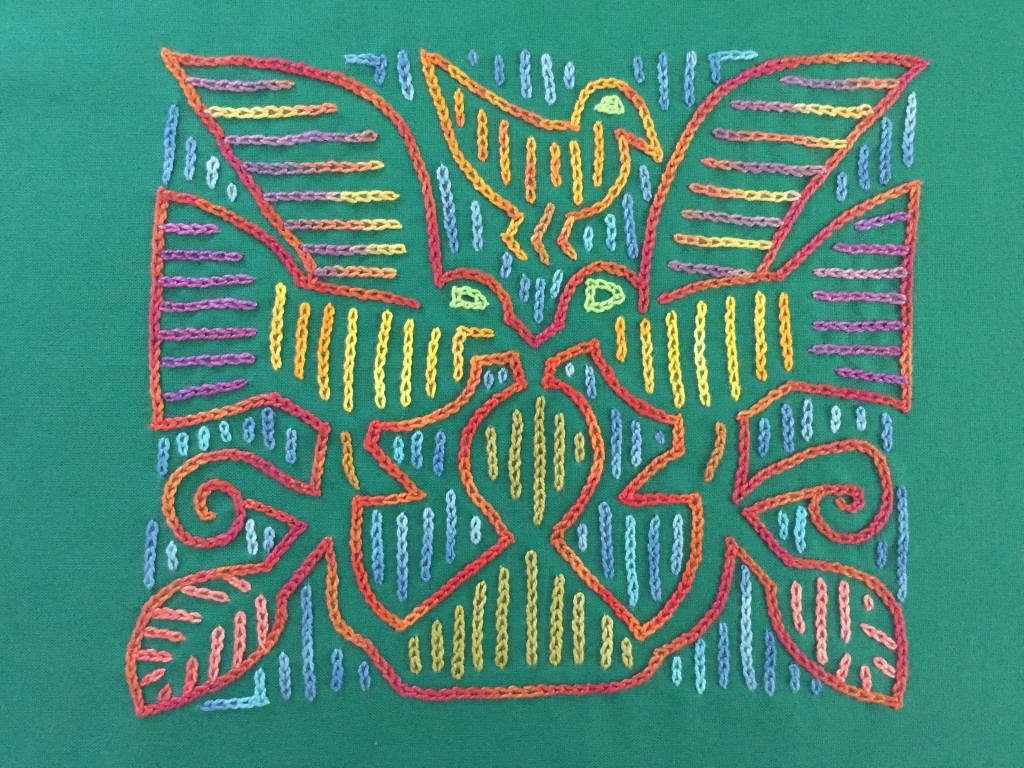 I'm using Kona cotton for the background and my favorite hand dyed threads from House of Embroidery for the stitching. I've got one more Mola style piece in progress. Then I think I'm going to move on to some designs from India.
It's still sitting but at least it's a different chair!