The fun continues!
I'm just home from our annual Small Quilt Auction at Riverwalk Quilters Guild. There were 84 items up for sale this year from small pouches and pincushions to lap size throws and everything in between.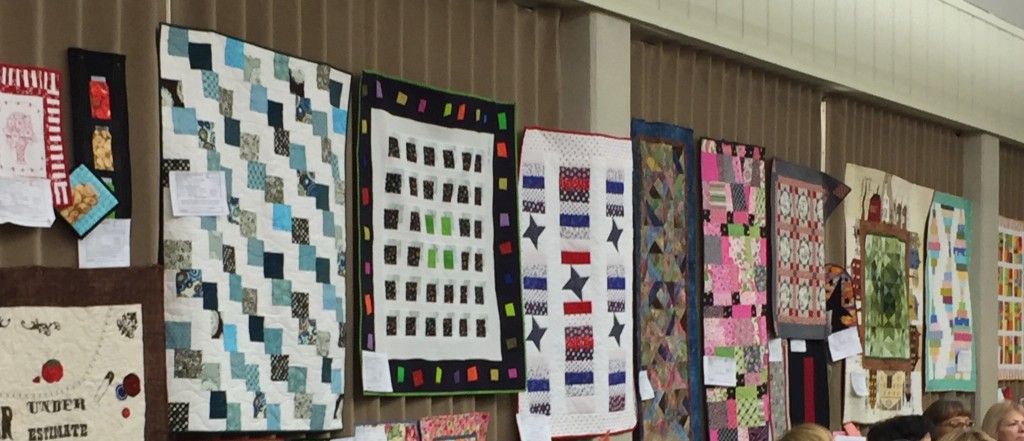 We all sat at tables, complete with seasonal decor and snacks, lots of snacks…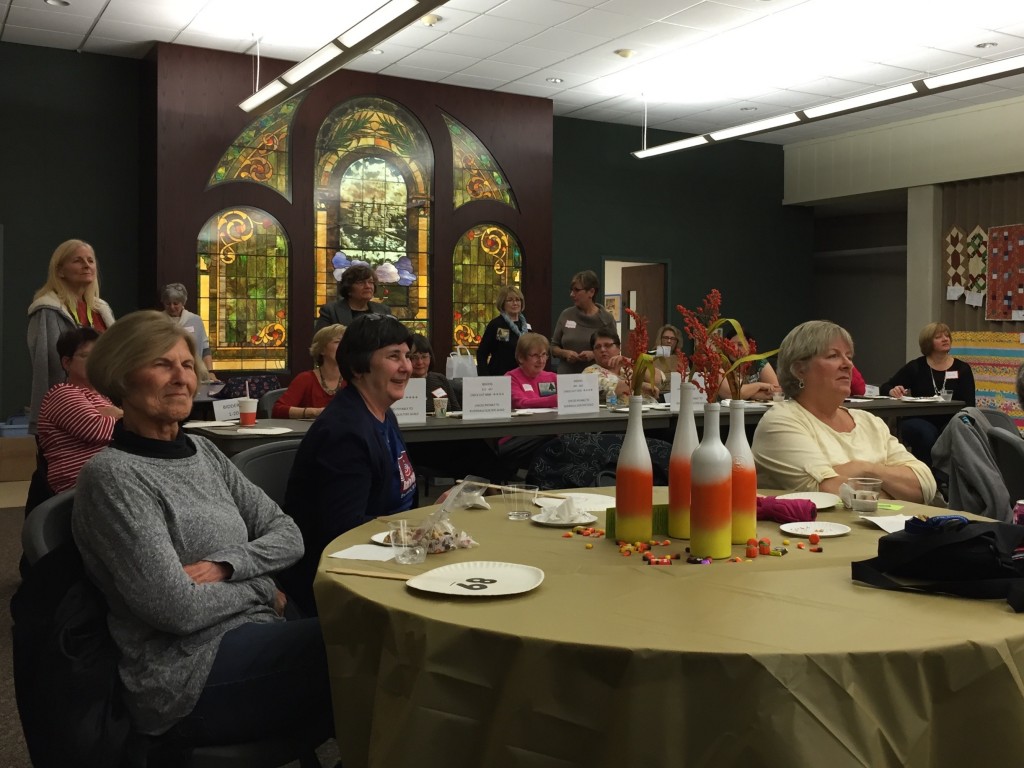 We had a real live auctioneer and entertainment from our more extrovert guild members…
Carolyn modeled an apron with her own unique style.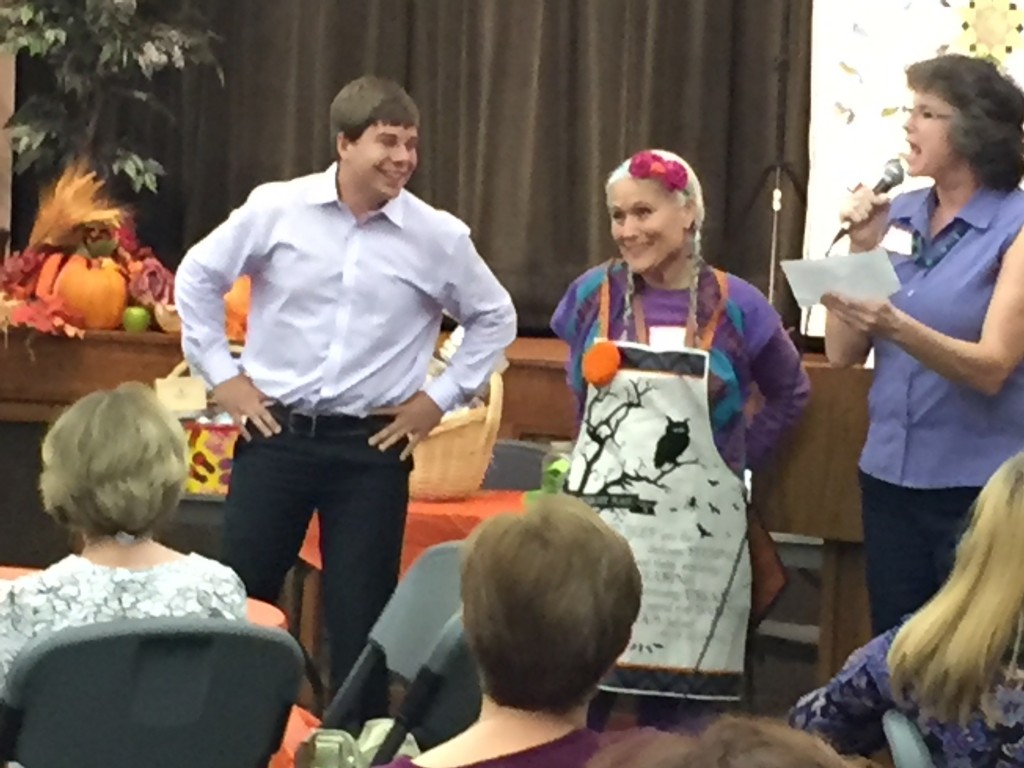 Other people showed the quilts a little more sedately!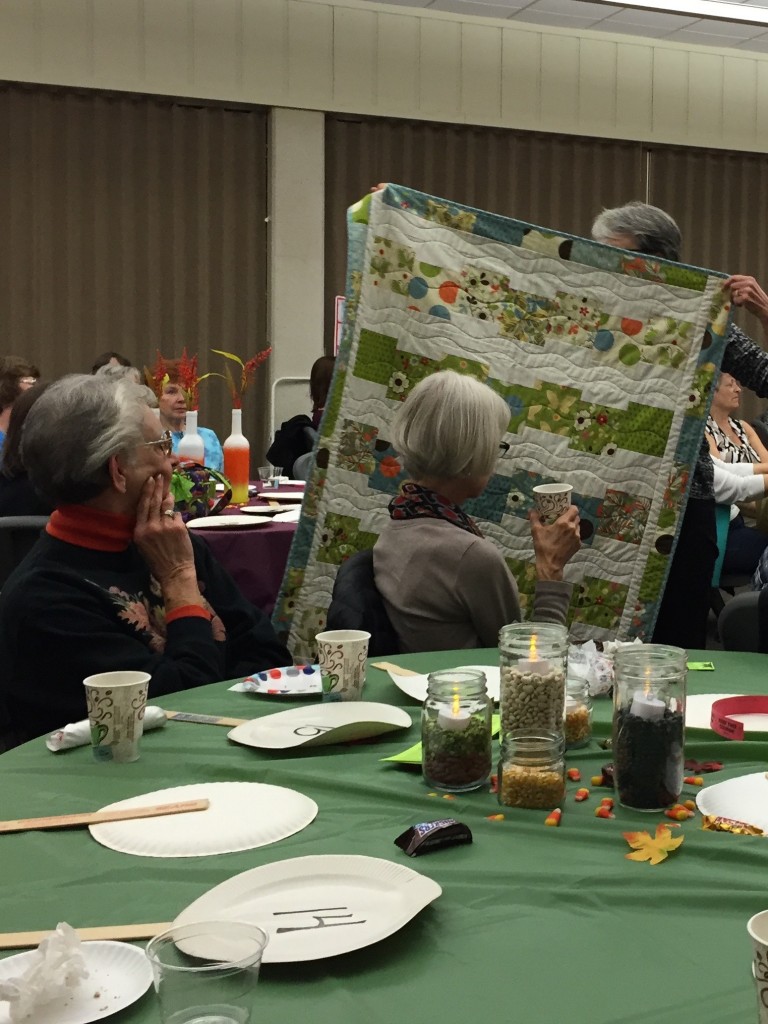 All in all it was a good evening. Prices seemed higher than in years past with several quilts going for over $100. I think the highest price raised for one quilt was just over $300. The money raised goes to Guild funds including philanthropy, and programs and education of course.
Well done ladies of the Riverwalk (and a few gentlemen visitors)!