It took me a while to work out how to spell Sinnissippi but I think I've got it now!
It's just eighty miles to Rockford so I had enough time to pay a quick visit to see Benjamin and Ruby (and their mother!) before I made my way to Bethesda Covenant Church where the quilters were hanging out!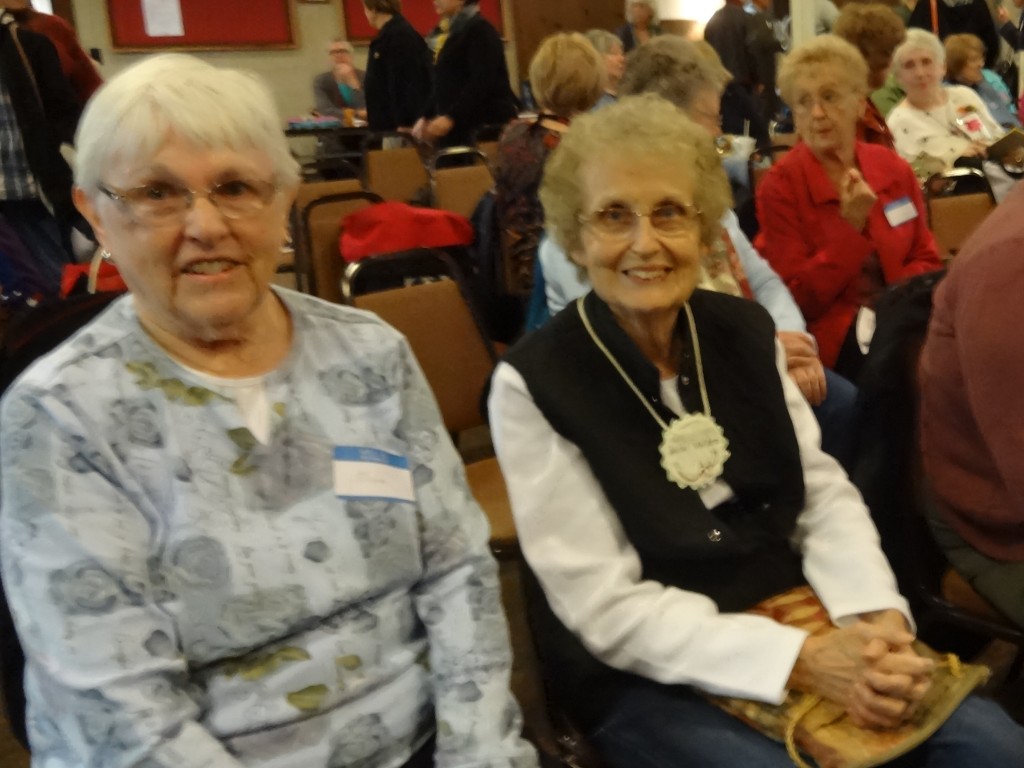 Sinnissippi Quilters have an afternoon and an evening meeting so I got the chance to give my Safari through African Folklore Embroidery lecture twice… I won't comment on which group were better at the pop quiz… but around 20 lucky ladies went home with some new thread to try out. Do you know how long an elephant is pregnant for?
On Friday morning we were meeting at the Swedish American Heart Hospital ready to lower our blood pressure with some relaxing embroidery. Everyone set to work on their chain stitch.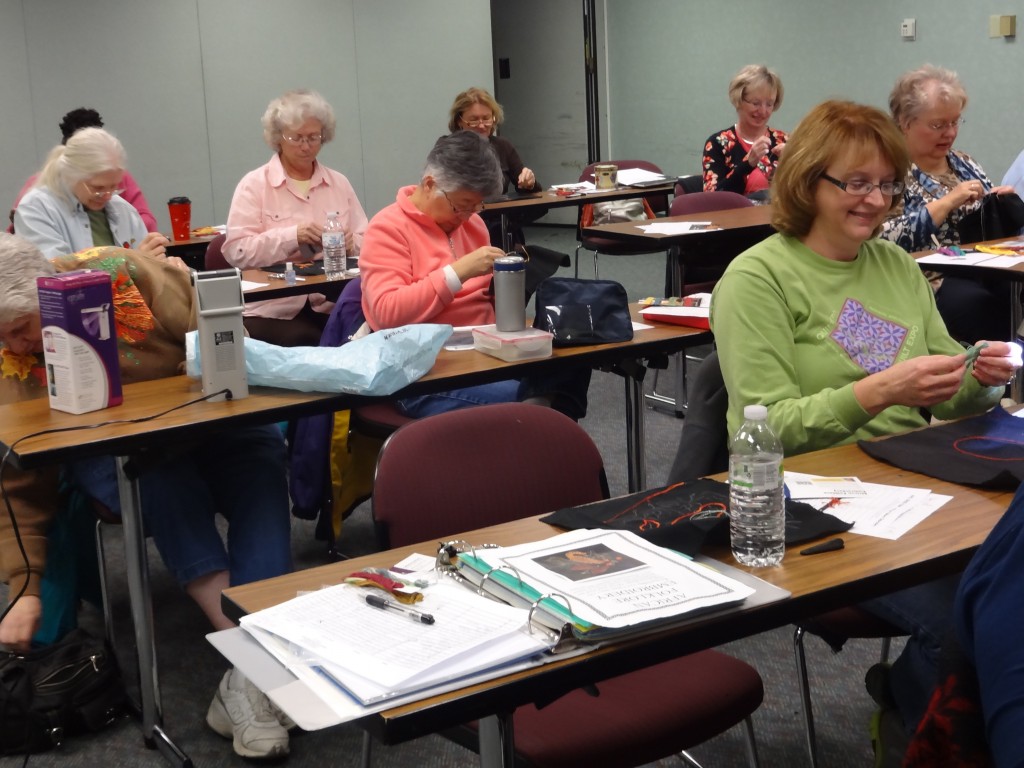 Extra lighting and a pillow made this stitcher happy.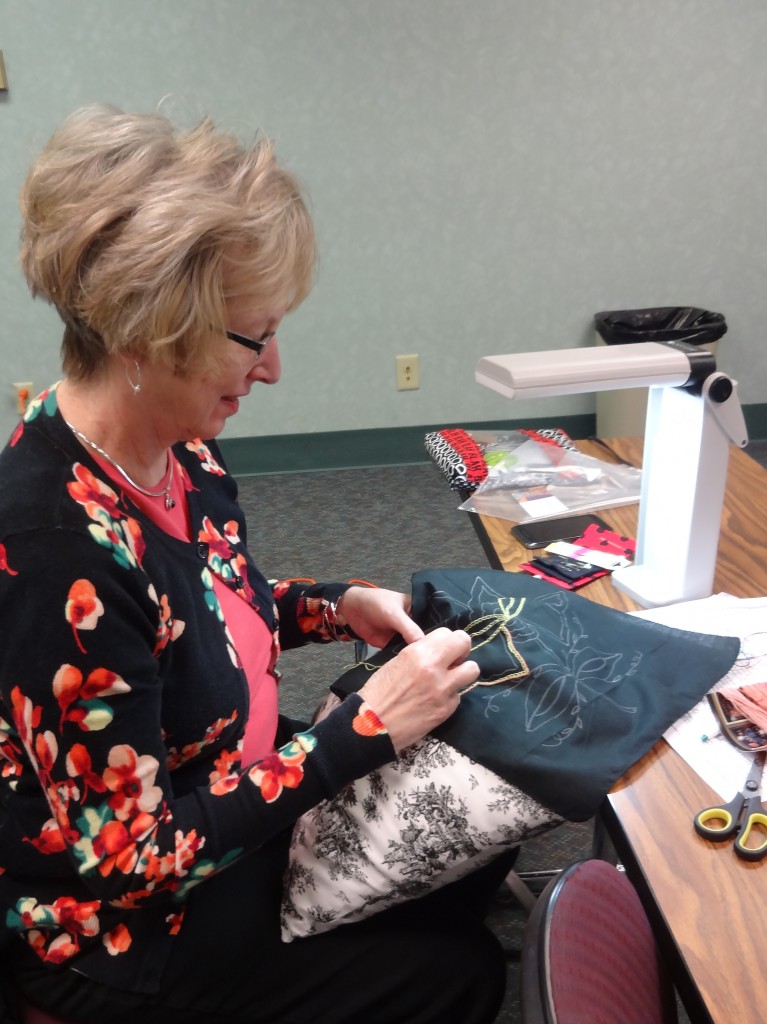 I think this one just brought the scissors and reading glasses that were on the supply list!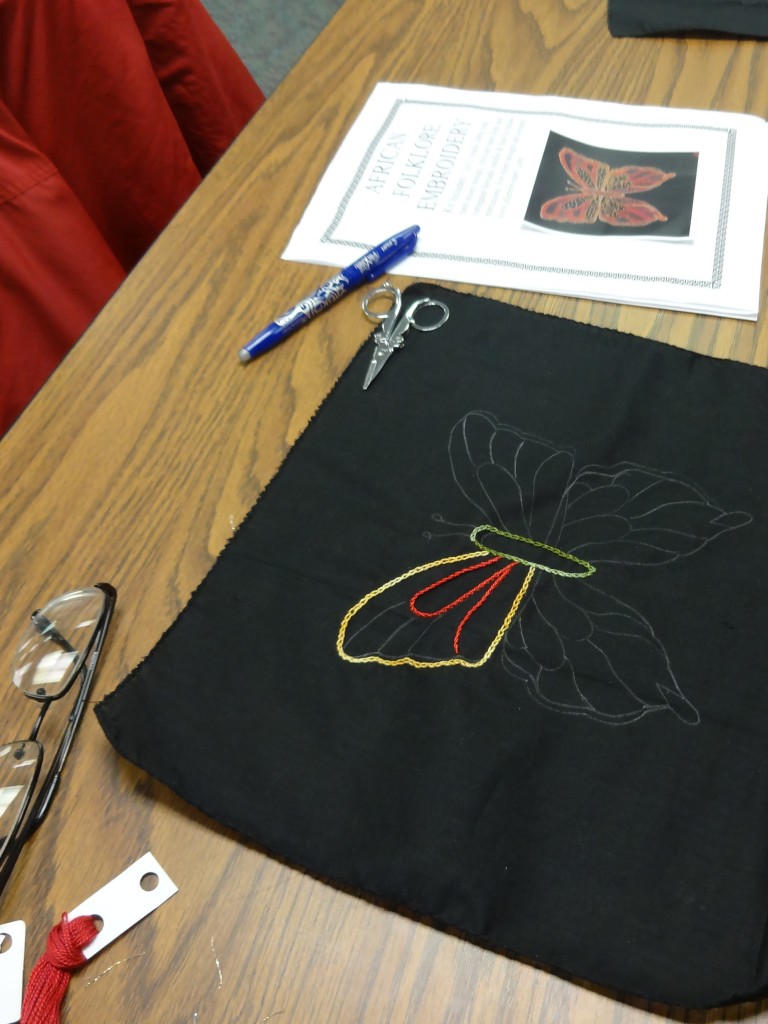 We added weaving techniques, blanket stitch, french knots, lazy daisy and feather stitches into the mix as the day progressed.
Here is some interesting weaving done with Razzle Dazzle from Superior thread.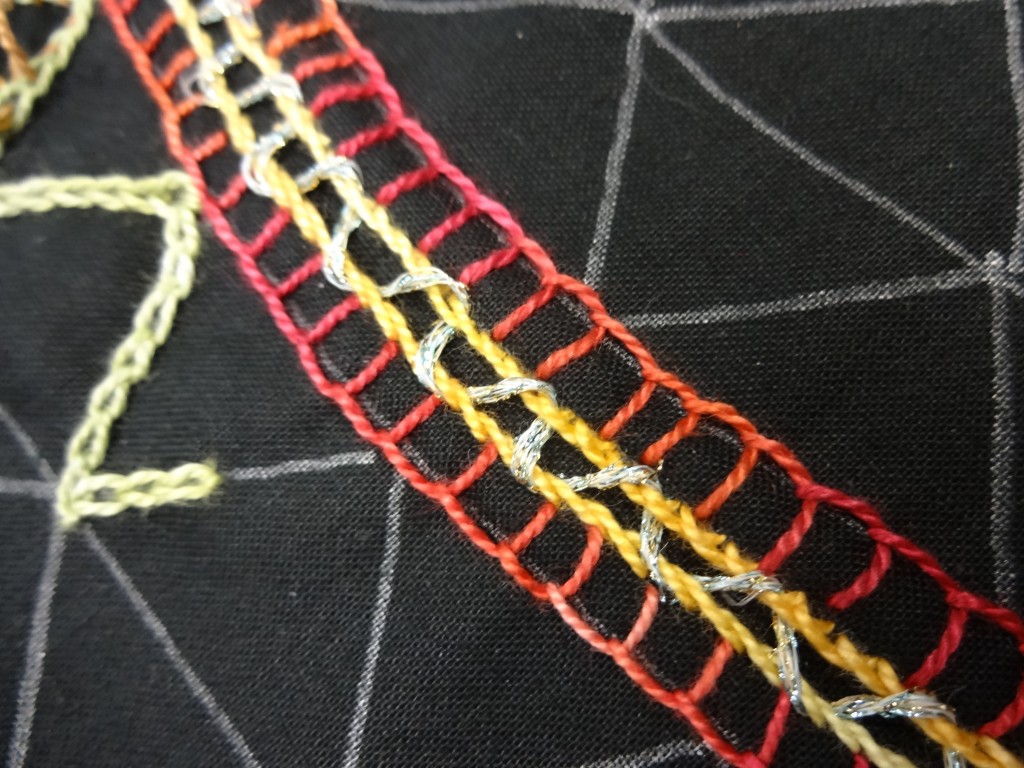 This is going to be a very fine basket.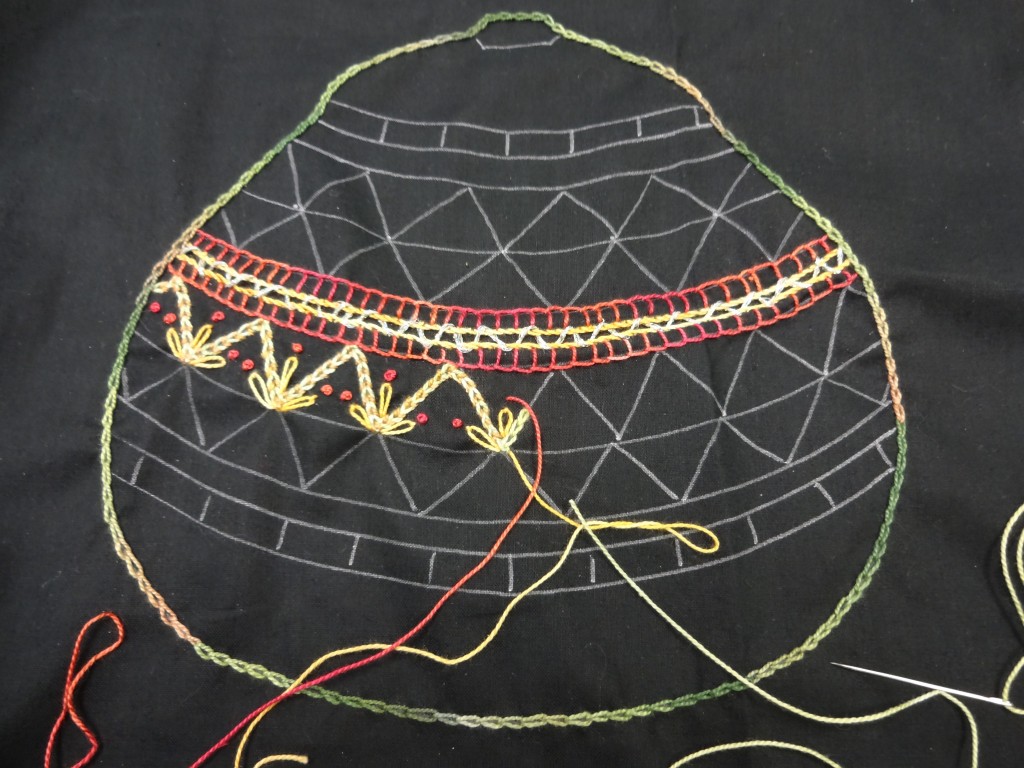 And here are some more works in progress….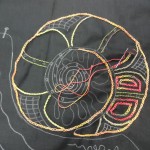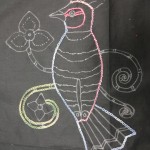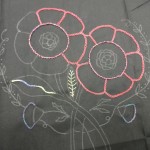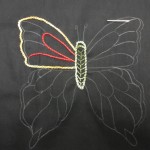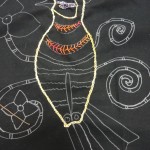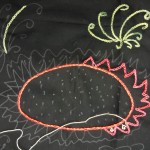 No prizes for finishing first, which is good when you are stitching a tortoise!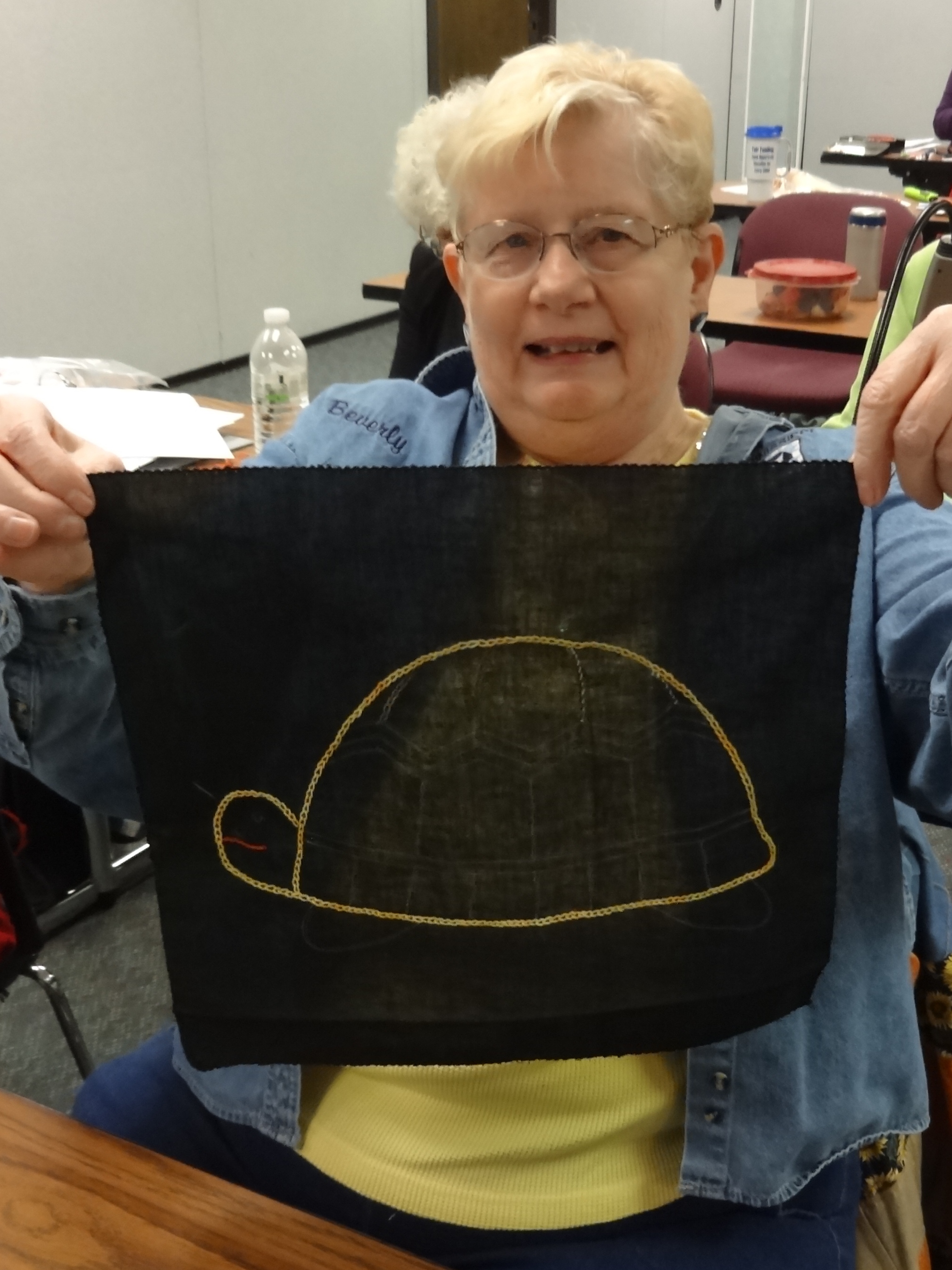 Ying Chi and her husband were my hosts on Thursday night. I enjoyed a very good cup of China tea. Ying not only made me feel very welcome in her home but also made an excellent start on her embroidery.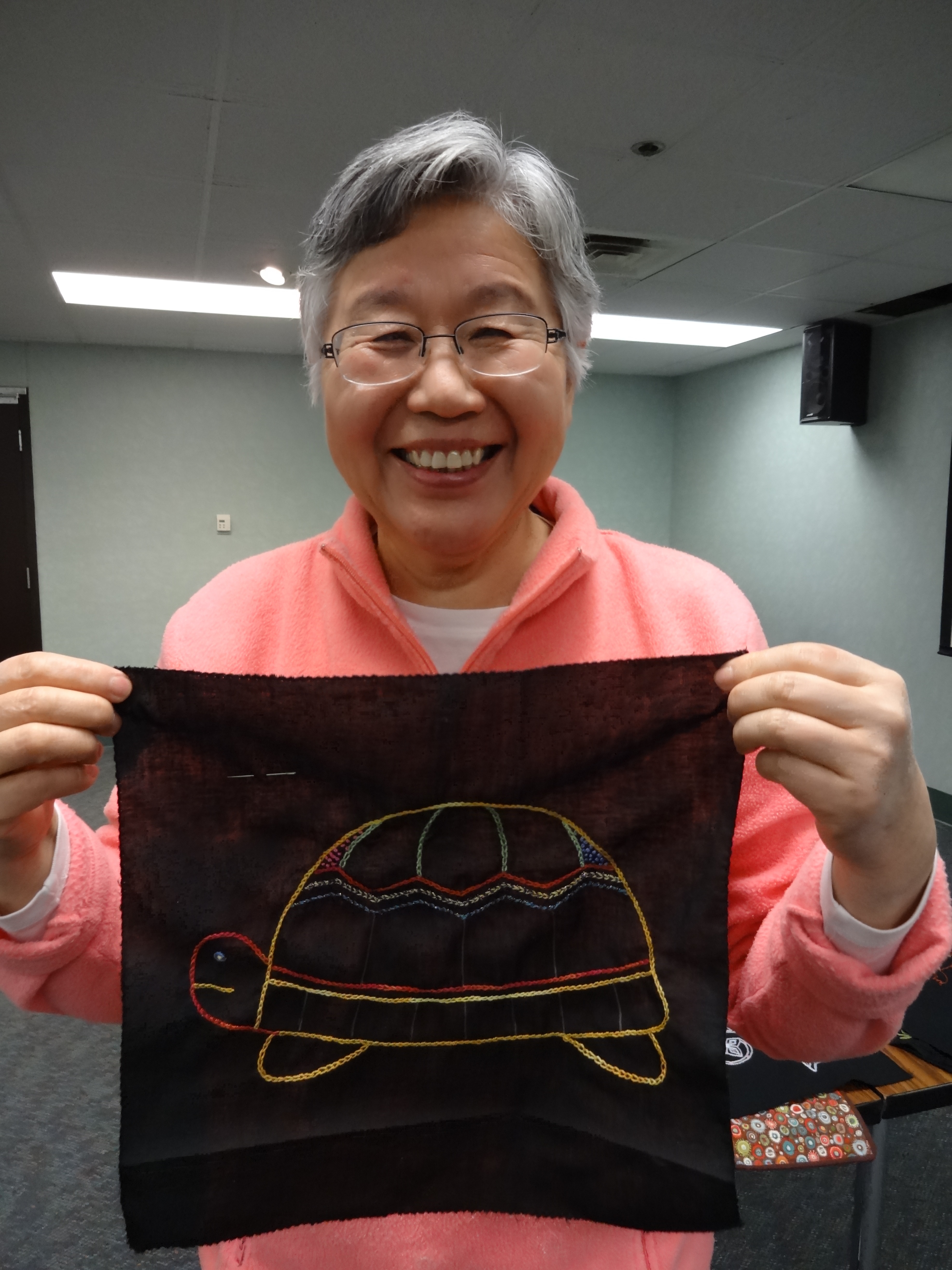 As always, everyone went home with homework. Happy stitching ladies!
I do like to see pictures of finished pieces. When I was in Houston I met up with Phyllis from Greenwood, IN. She had brought her African basket, set into a wall hanging, quilted and all!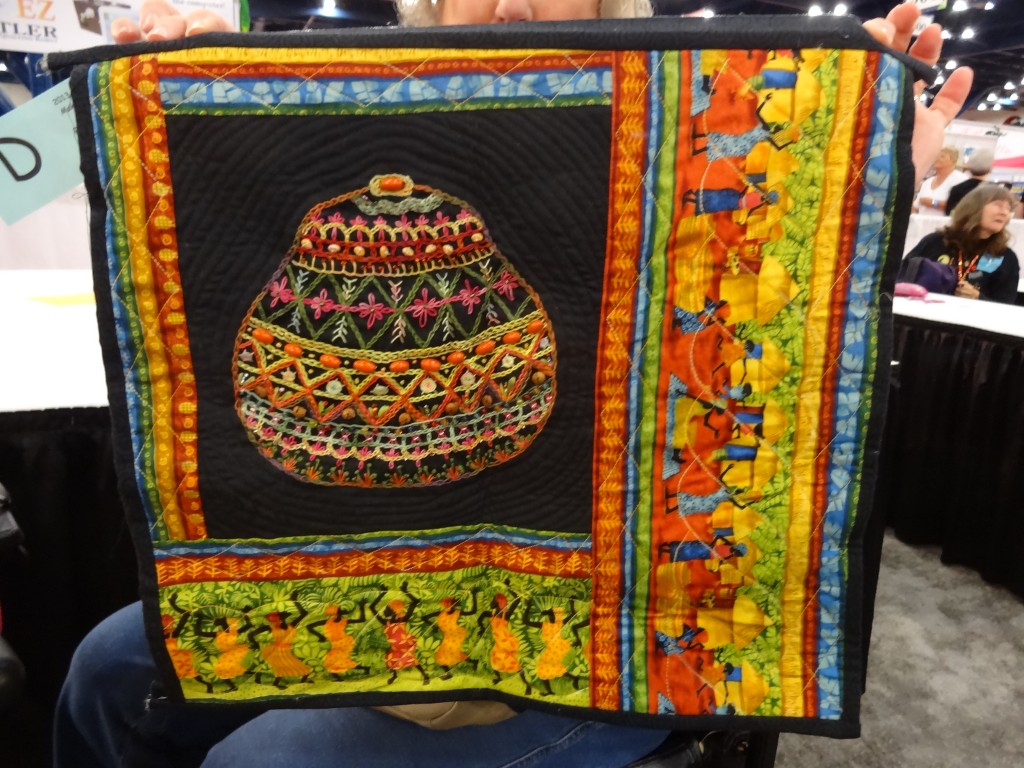 Isn't it lovely?
By the way, just in case you were wondering, an elephant is pregnant for 22 months!