Number one:
It's my birthday!
James and Sarah arrived late last night after we had gone to sleep. We all got up early this morning and I cooked breakfast before they headed out for a busy day of shopping, haircut (James) and meeting their friends.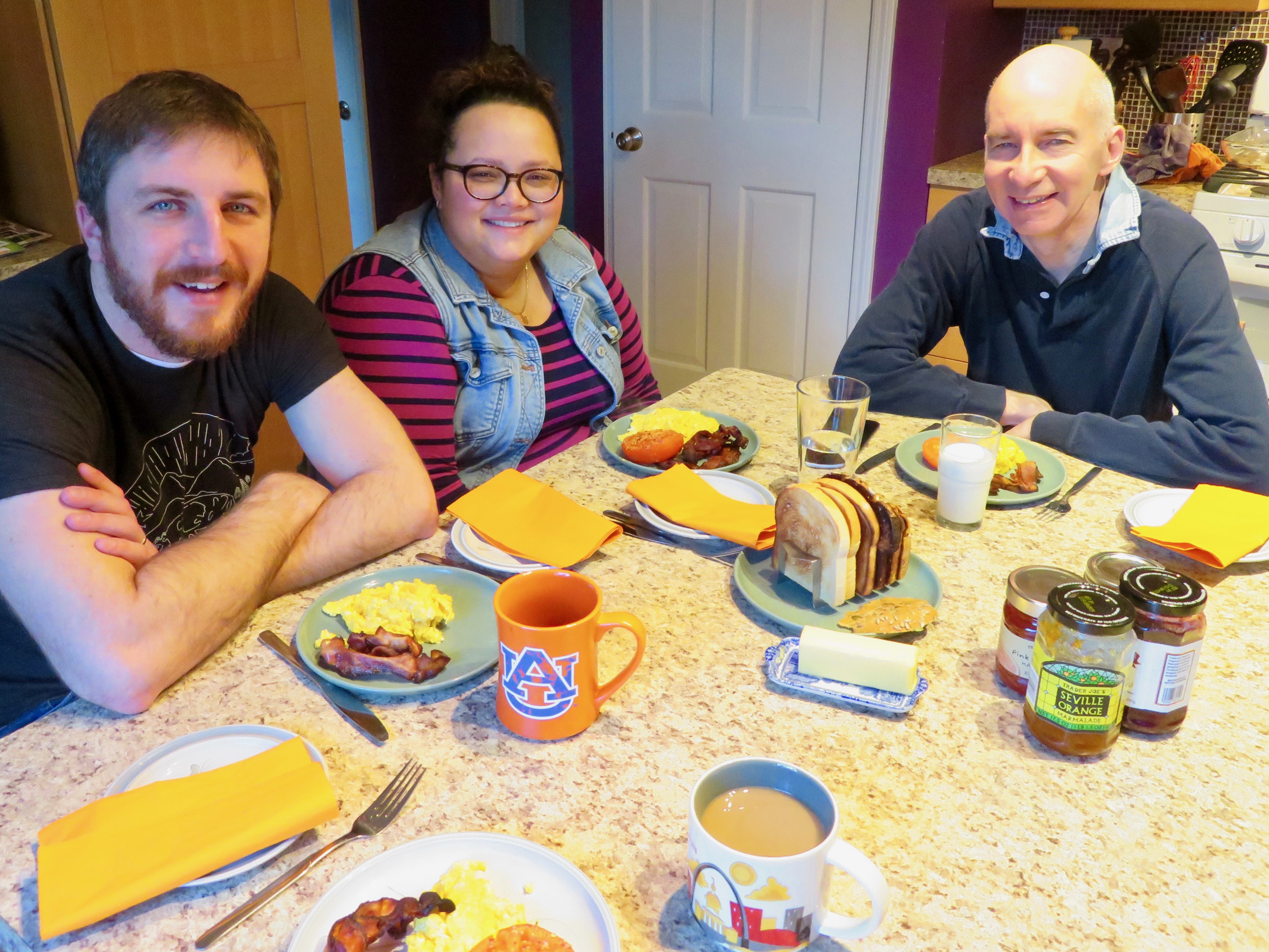 It was a bit of a shock to my system getting up early but it was definitely a fun way to start the day!
(Did you notice two mugs from my travels on the table? Thanks to the Cotton Boll Quilt Guild of Auburn, AL and the Hearts 'n' Hands Quilt Guild of O'Fallon, IL)
Number two:
My braces came off this week. I took one last selfie on Tuesday before I set off to the orthodontist.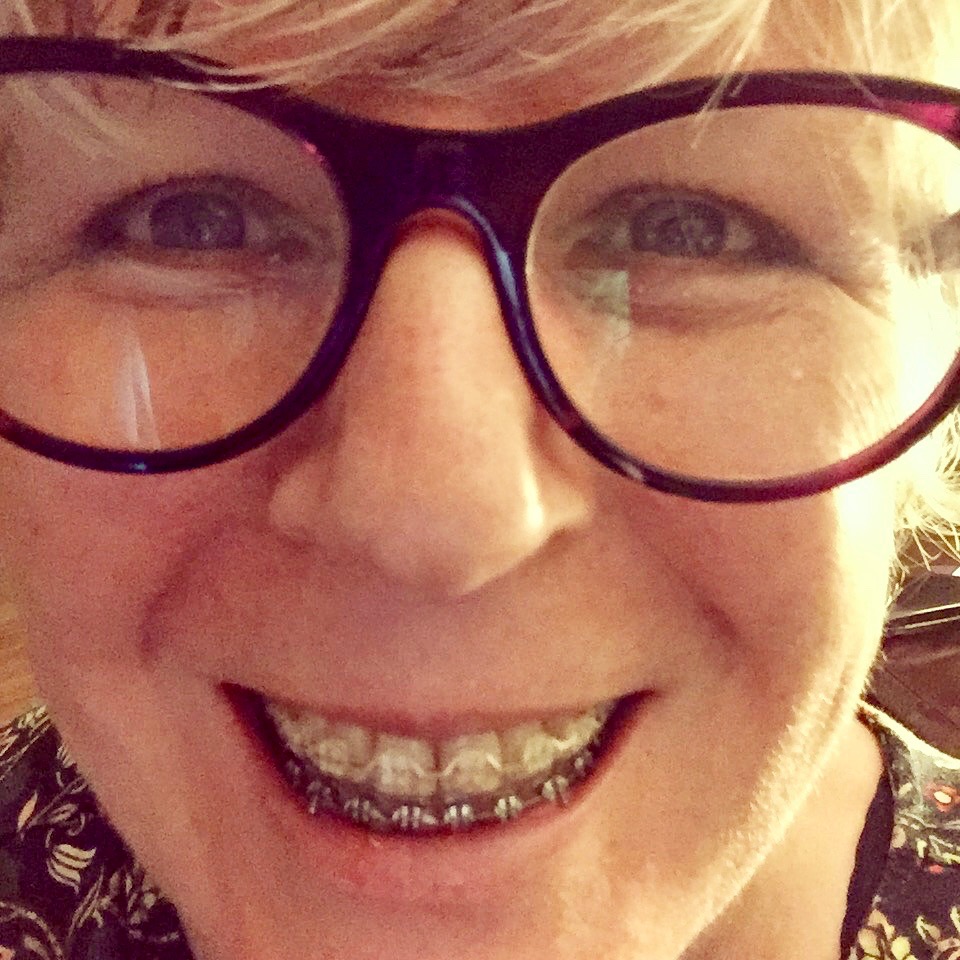 It had been three long years and two weeks since the top brackets went on. No apples, popcorn, Tootsie Rolls…
Then, after seventy-five minutes in the chair…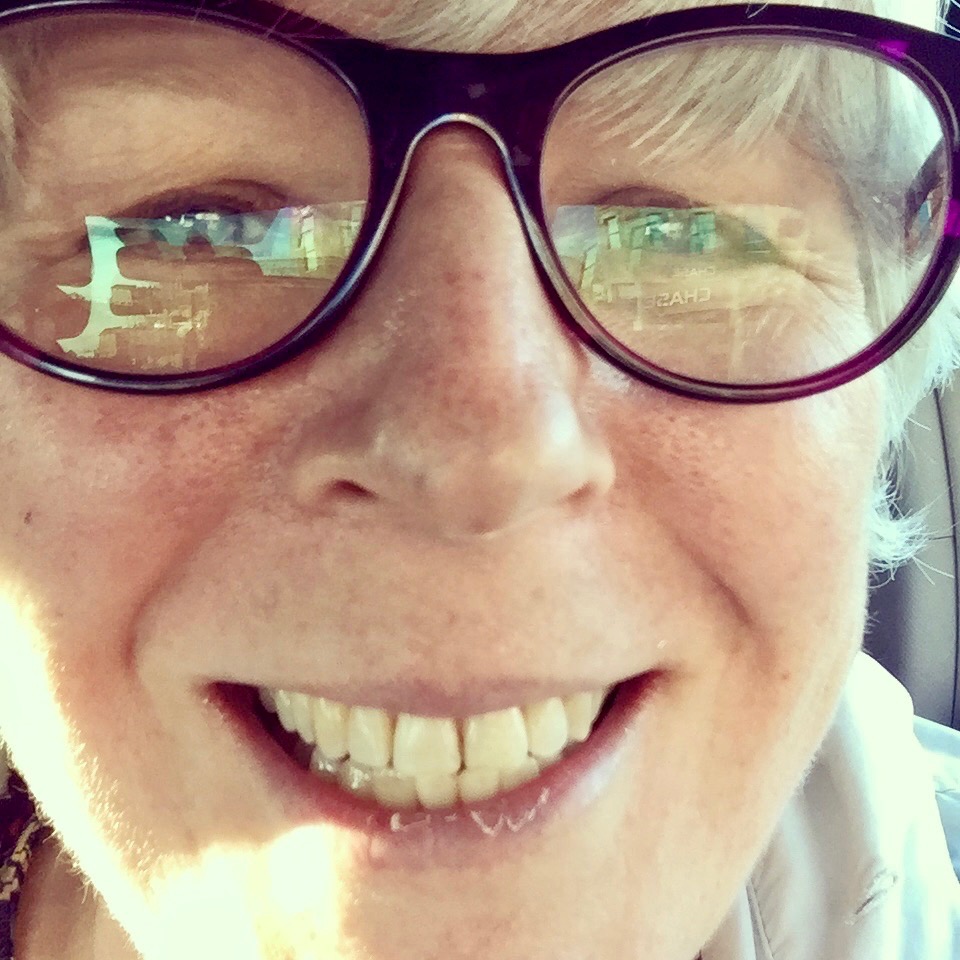 Dry lips… but NO BRACES!!
I've got a positioner which has taken some getting used to but I can do it?
I went back Wednesday for a permanent bottom retainer and I'll get a regular top one in about three months. Yes, I will wear it. I'm not going through all that again!
Thanks Dr. Hertzberg and friends:)
and number three:
I finished my eighth butterfly.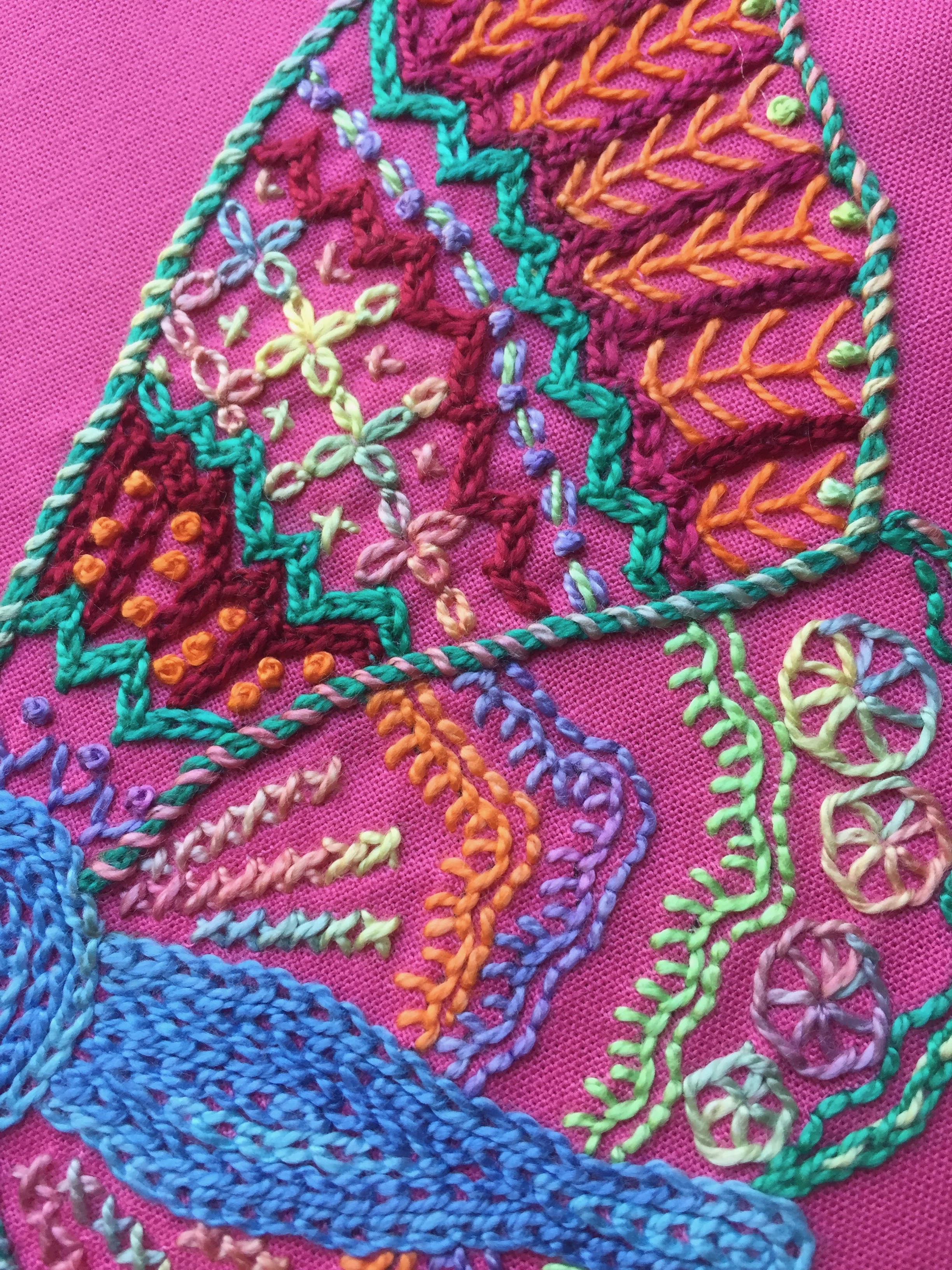 You might remember I am planning on launching a bug of the month embroidery design in January. I realized too late that Julia was heading off to Arizona for Christmas so the designs will not be be ready on the first, but the initial offering will be available before the 8th! It's going to be a free PDF download for you to get creative with in your own particular style. I'll make suggestions but I'm really looking forward to seeing what everyone does.
Fun?
Did you notice today's featured image?
It's a closeup of a lovely beaded doily that my friend Sharon gave me last week. She bought it at a craft fair. Here's the whole thing…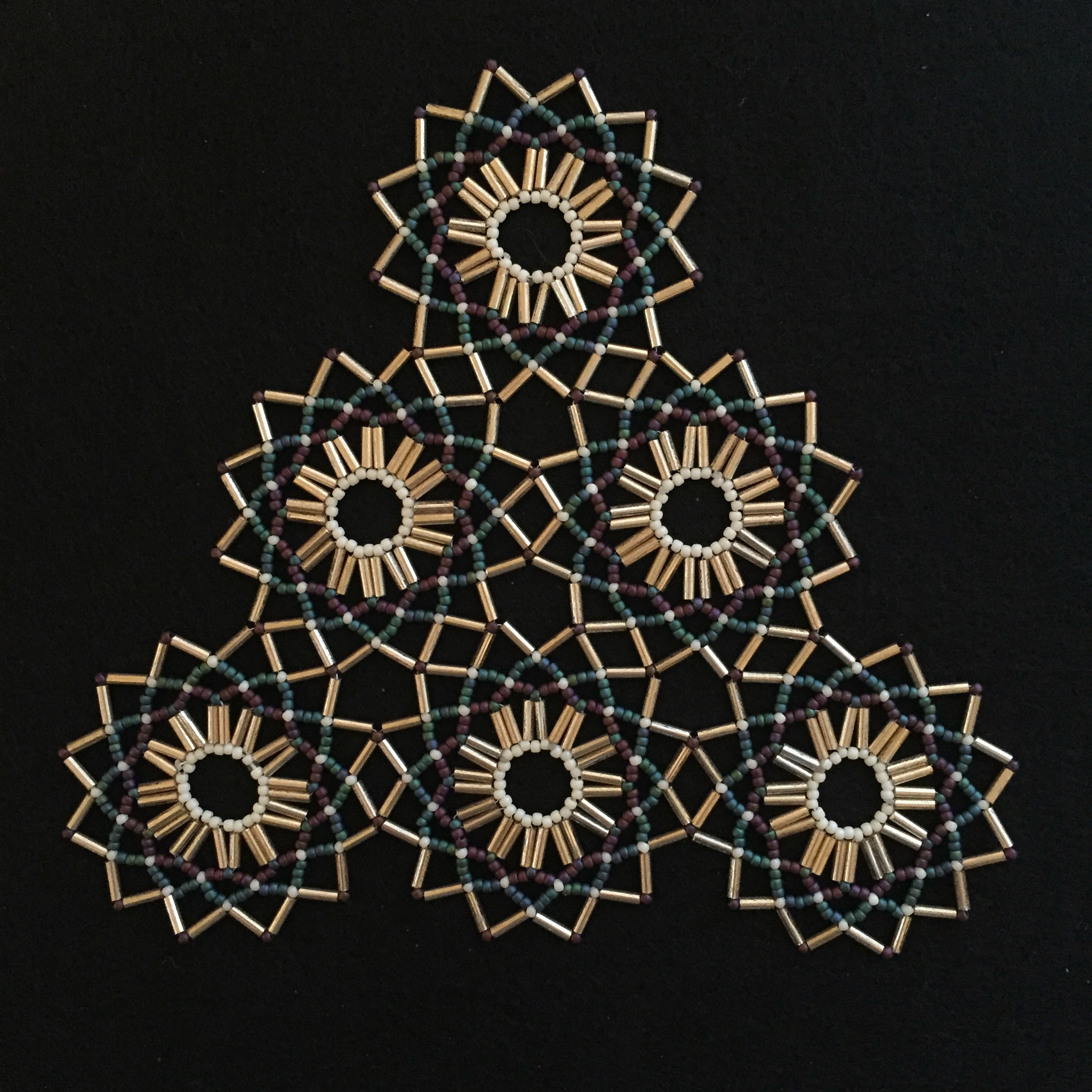 I placed it on some black wool felt for the picture. I think I will sew it down just enough to hold it and put it in a frame in my sewing room. Can you imagine how fiddly it must have been to construct? Thanks Sharon!
Now it's time to get ready to go out. James and Sarah are back, and we're going to meet up with Joanne and John who have driven down for the weekend but are staying with John's parents… If it's complicated now what's it going to be like in another year?