I made it to Portland! Southwest Airlines got me and all my luggage here safely. My good friend Sheila was waiting at baggage claim 4… what more could a girl want?
We found a shuttle bus to bring us to the hotel and, after checking in and unpacking, went off to explore. The Convention Center is about half a mile from the hotel. Here's Sheila smiling for the camera,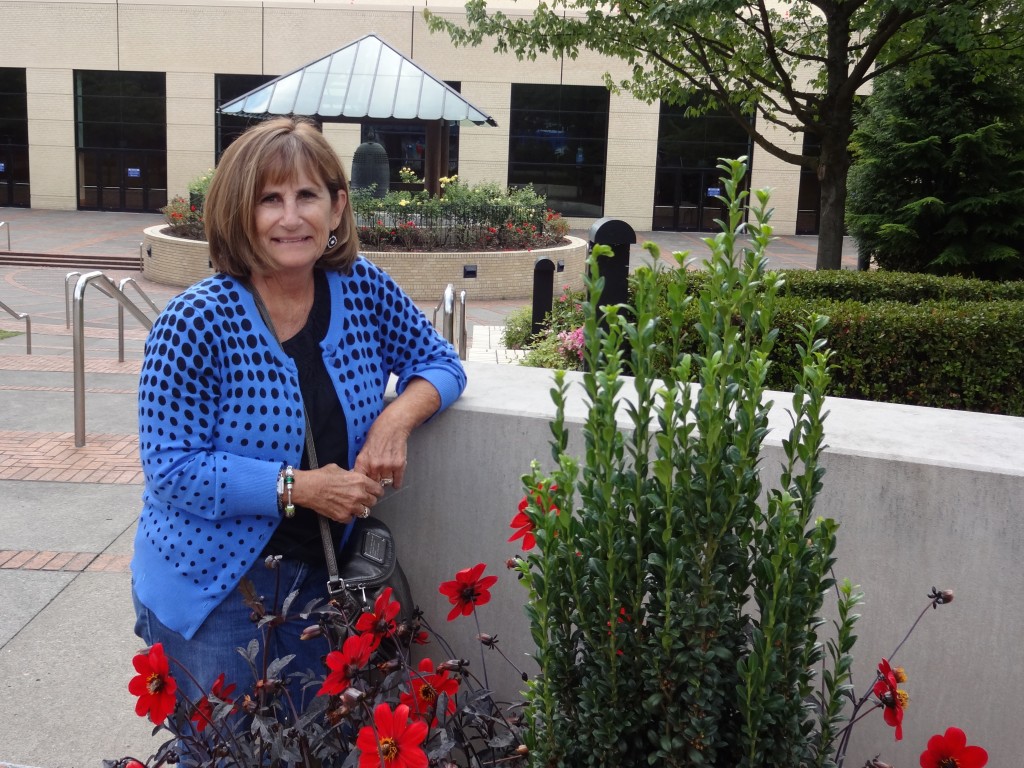 and here's the sign showing us we were in the right place.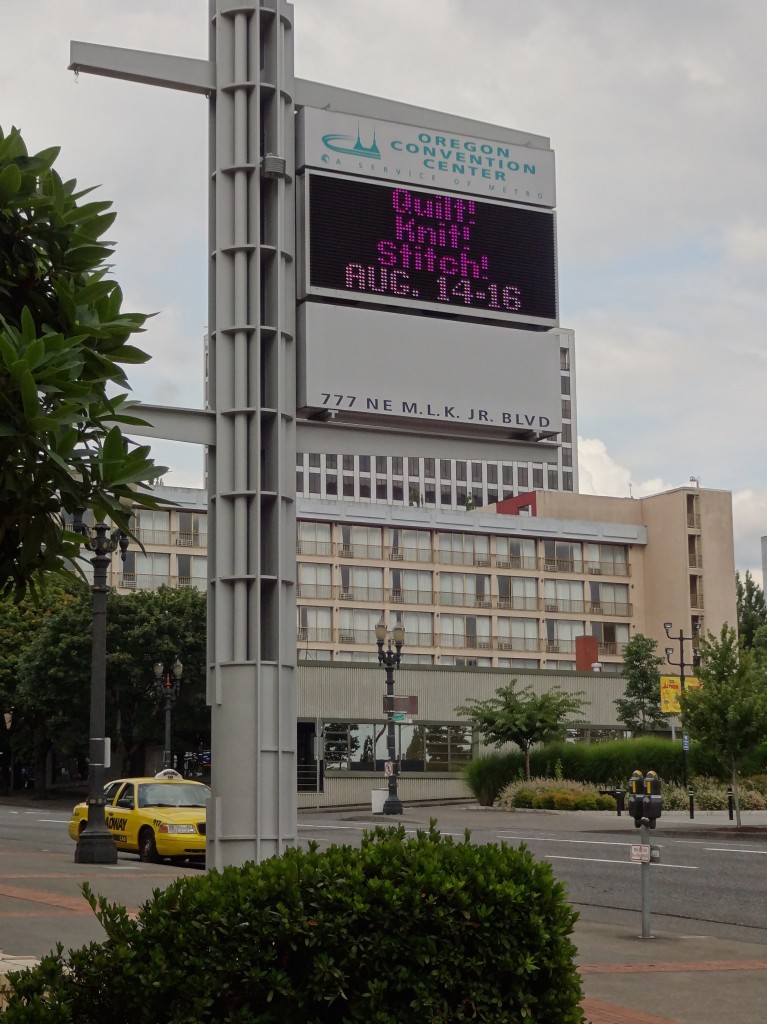 We had a look around, I found out where my classes are, collected my paperwork and we took the bus back to the hotel. Easy Peasy!!
The show opened at 10 this morning and with my faculty badge I was able to go in and get set up for my first Open Studios spot.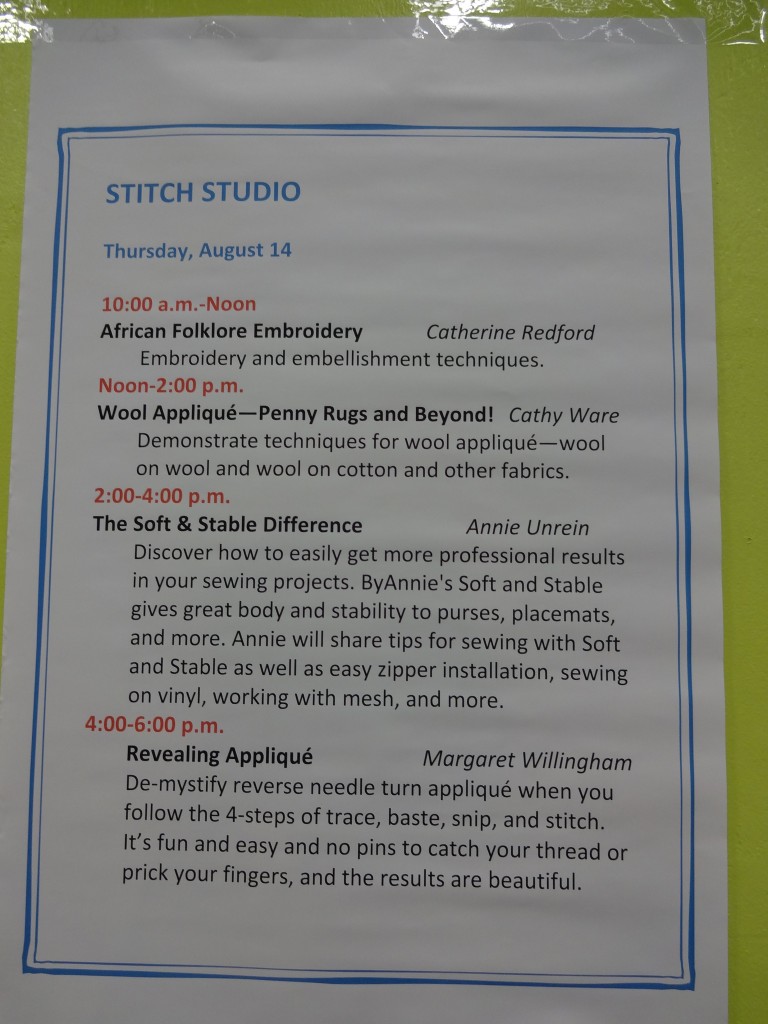 I spent a happy two hours demonstrating the mysteries and magic of African Folklore Embroidery.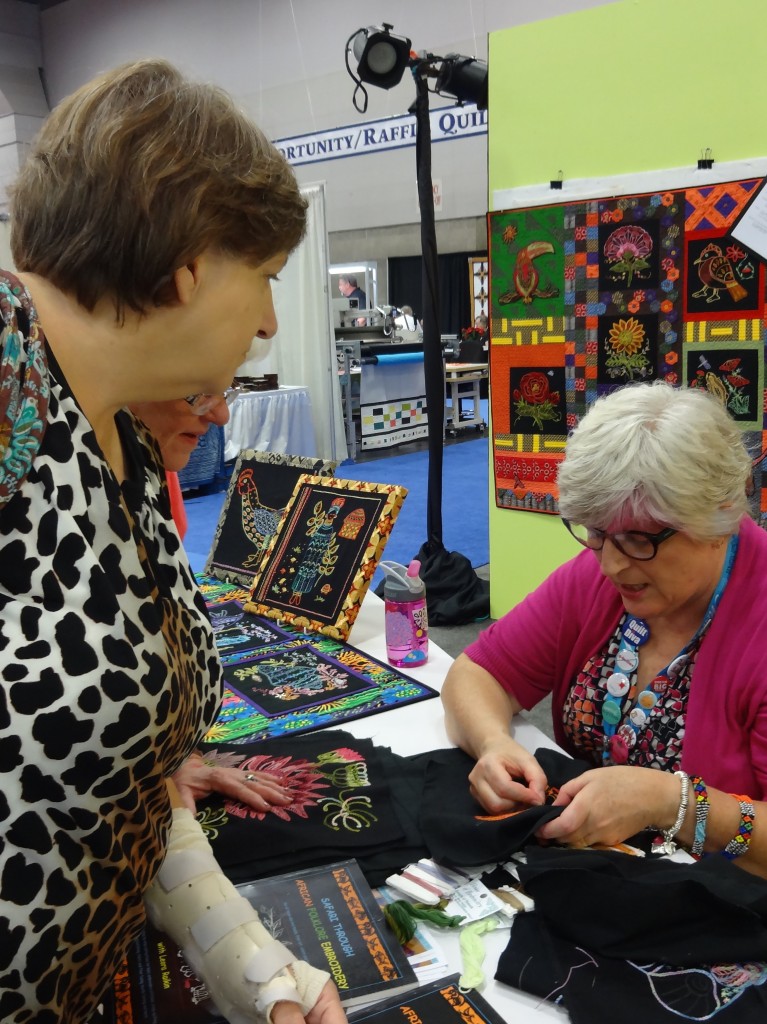 I met some very friendly people including my new friend from Idaho…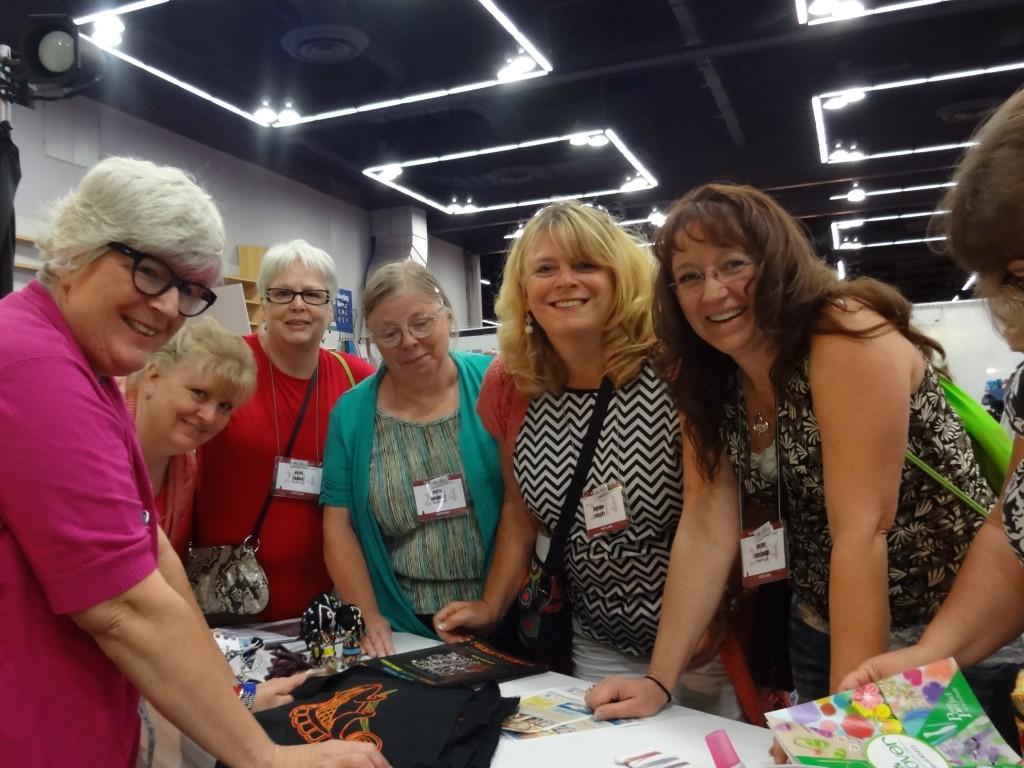 At twelve we were definitely  ready for lunch followed by a walk around the show floor.
We managed to walk all the vendors and see nearly all the exhibits before it was time for wool appliqué in Make It University. I had been concerned that everyone would have gone home already but I had a nice turnout to stitch on their wool needle cases.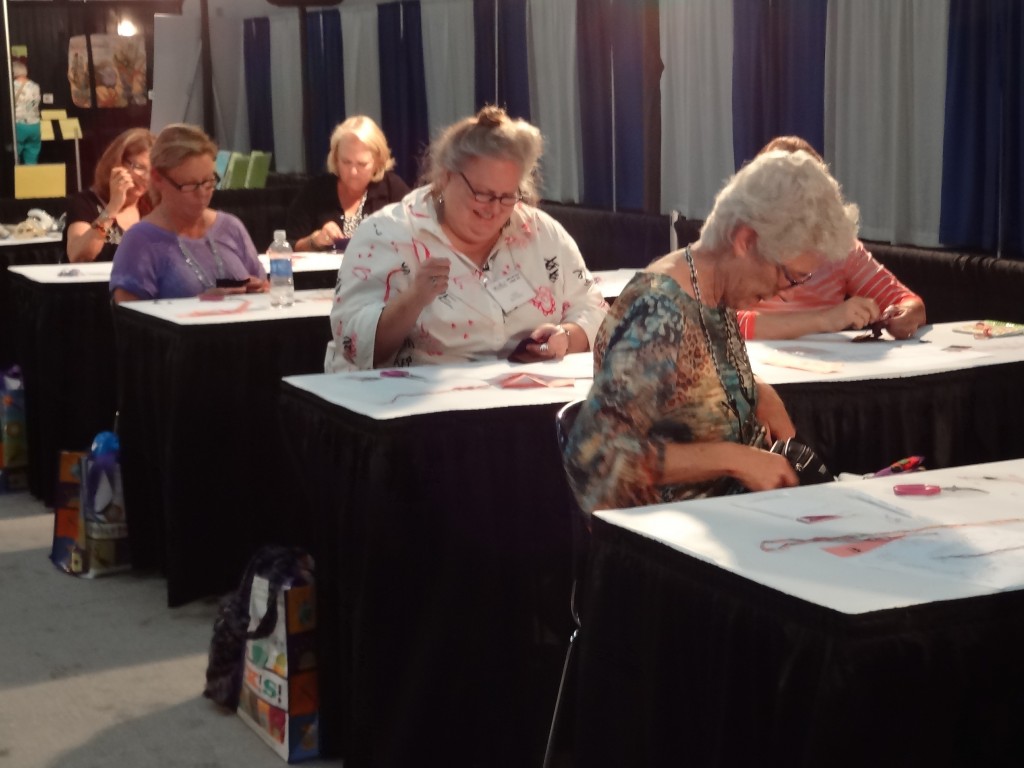 My friends from Idaho were there…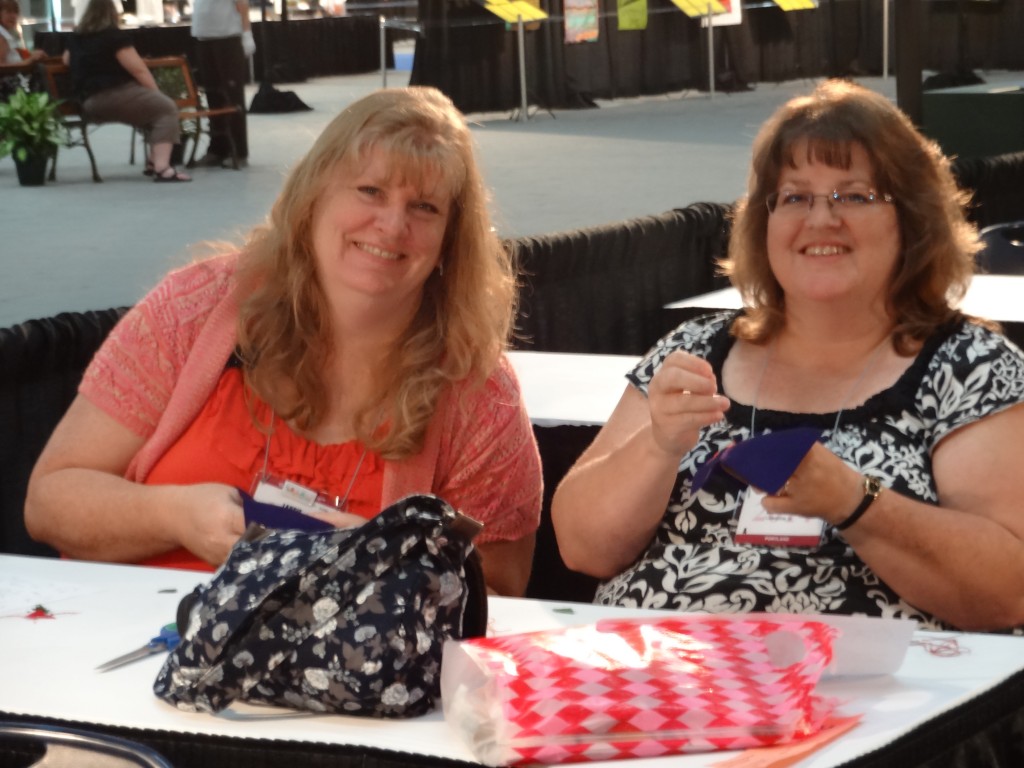 An hour goes so quickly and before you know it everyone was packing up and going home. I just got time to snap these two needle cases.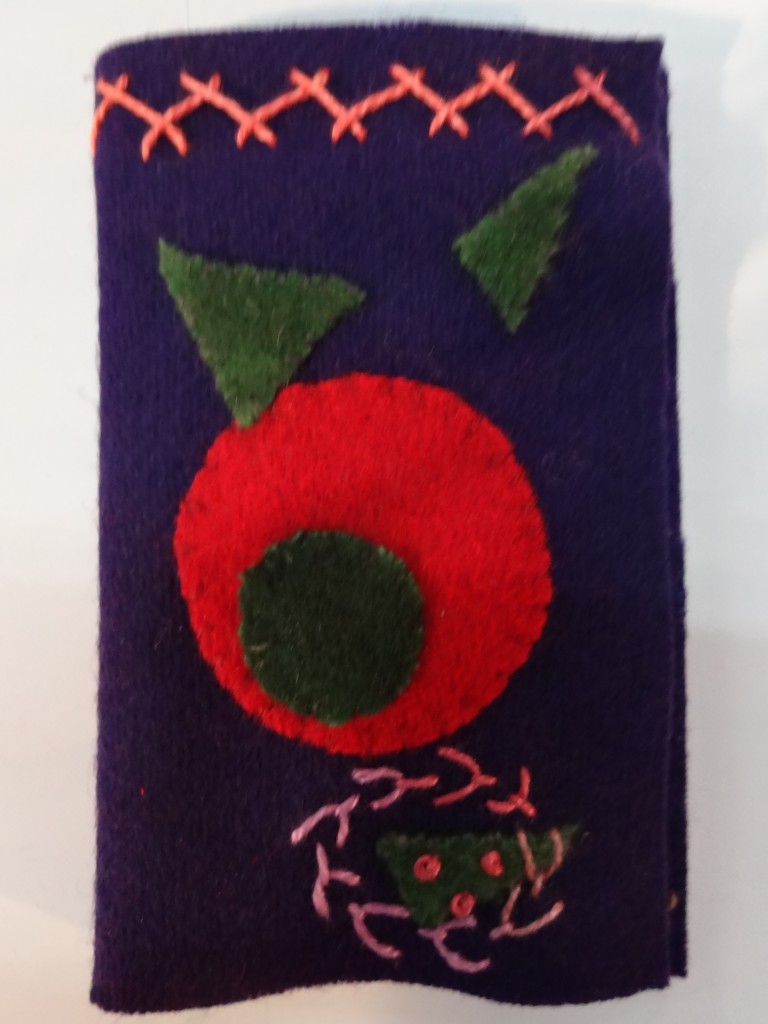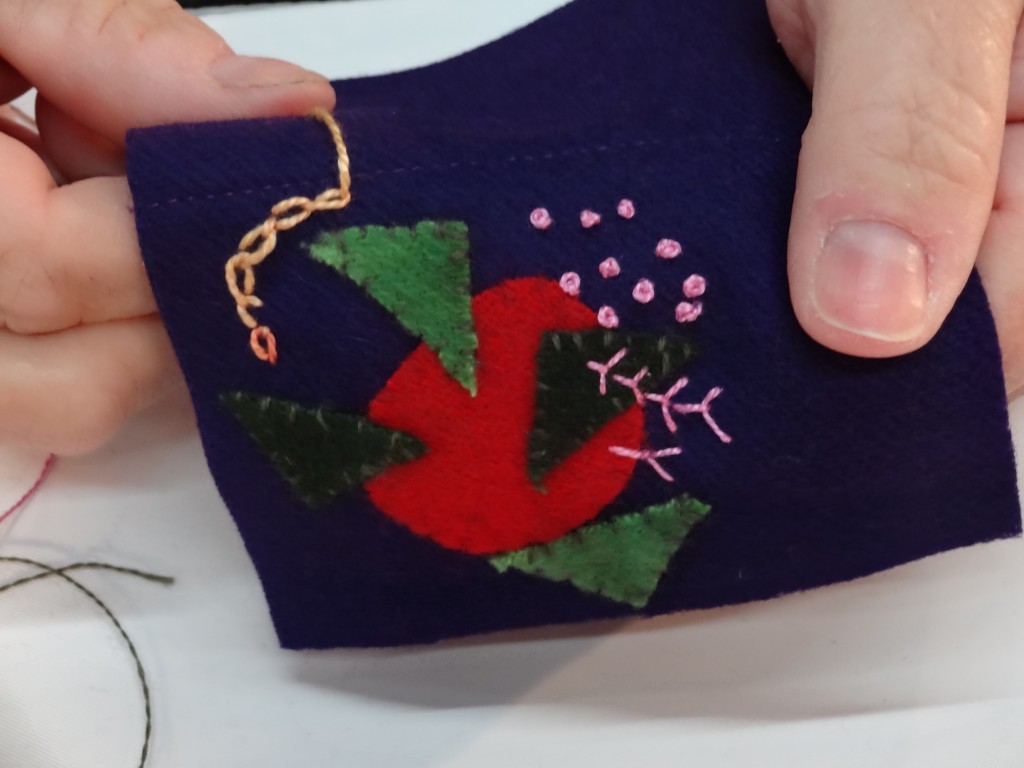 Great work ladies!
We are working our way through the desert menu in the hotel restaurant. Berry cobbler last night, flourless chocolate cake tonight…
Tomorrow I have my wool appliqué class in the morning and more Open Studios in the afternoon and then it's party time. The adventures continue…
Meanwhile I have an article in the premier edition of Craftposium, a free on-line magazine. Check it out! (page 38)