Amongst my purchases at Festival of Quilts in Birmingham (UK) a couple of years ago were some packets of vintage sari silk pieces. I knew what I wanted to use them for when I bought them, but hadn't actually got around to following through on my vision…
That changed at the weekend. I pulled them out of my "special fabrics" drawer and started playing.
I have been looking at examples  of Kantha quilting for a while. Kantha is a traditional type of stitching from north east India, specifically West Bengal, Odisha and what is now Bangladesh. Basically it's running stitch used to sew saris together in layers to form simple quilts.
With my limited knowledge I can only say my stitching is kantha style but I had fun.
I began by layering pieces of sari silk on a square of extremely low loft Thermore batting with a loose weave linen square for the backing. Next I secured it all with big basting stitches. Then I started my running stitch using #8 perle cotton and a size 24 chenille needle. I soon realised the silk pieces needed some sort of special treatment to stop them fraying so I added a modified cross stitch along all the edges.
It took most of Saturday afternoon and evening to finish my 15″ square.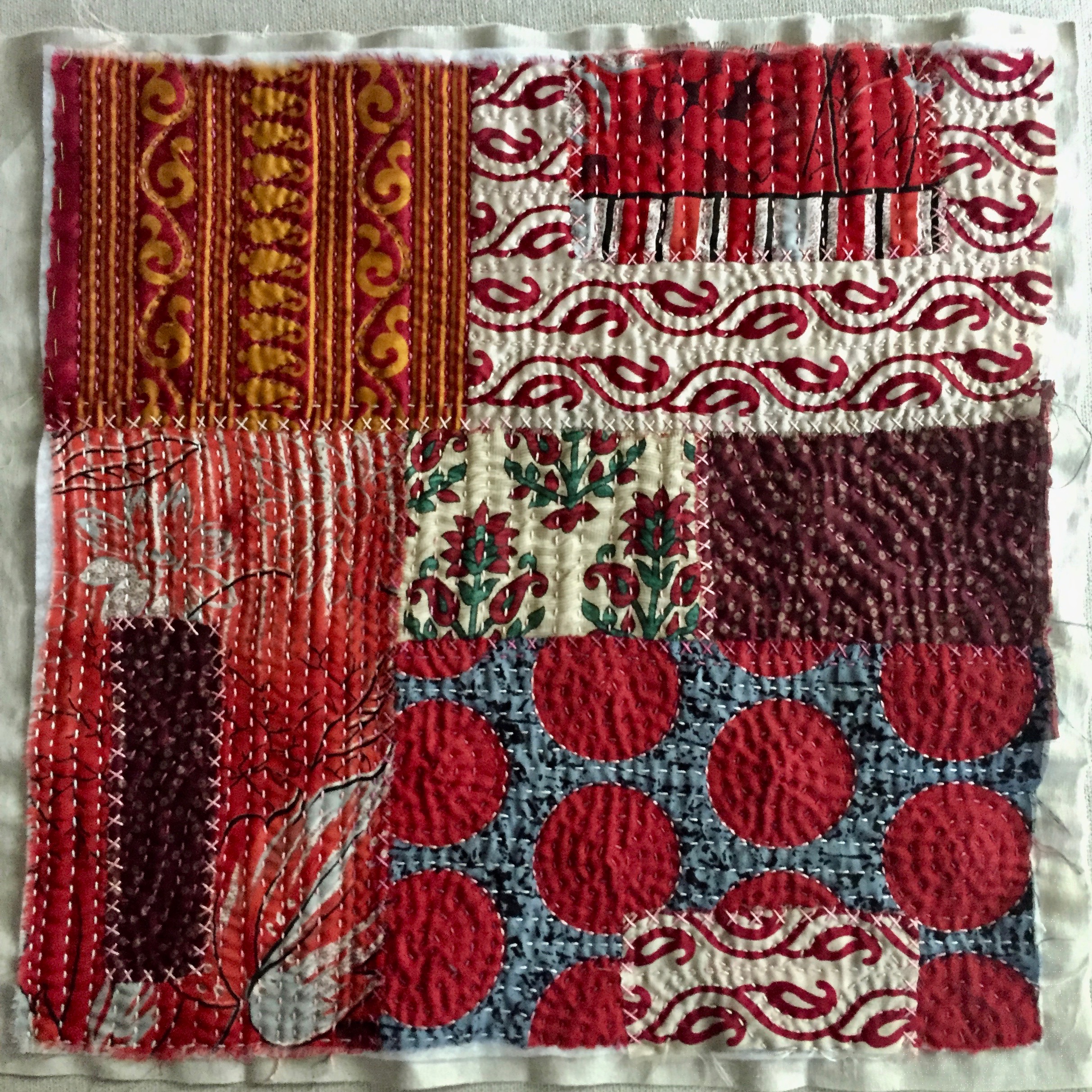 I mostly just did straight lines, all unmarked but sometimes I let the design in the fabric inspire me.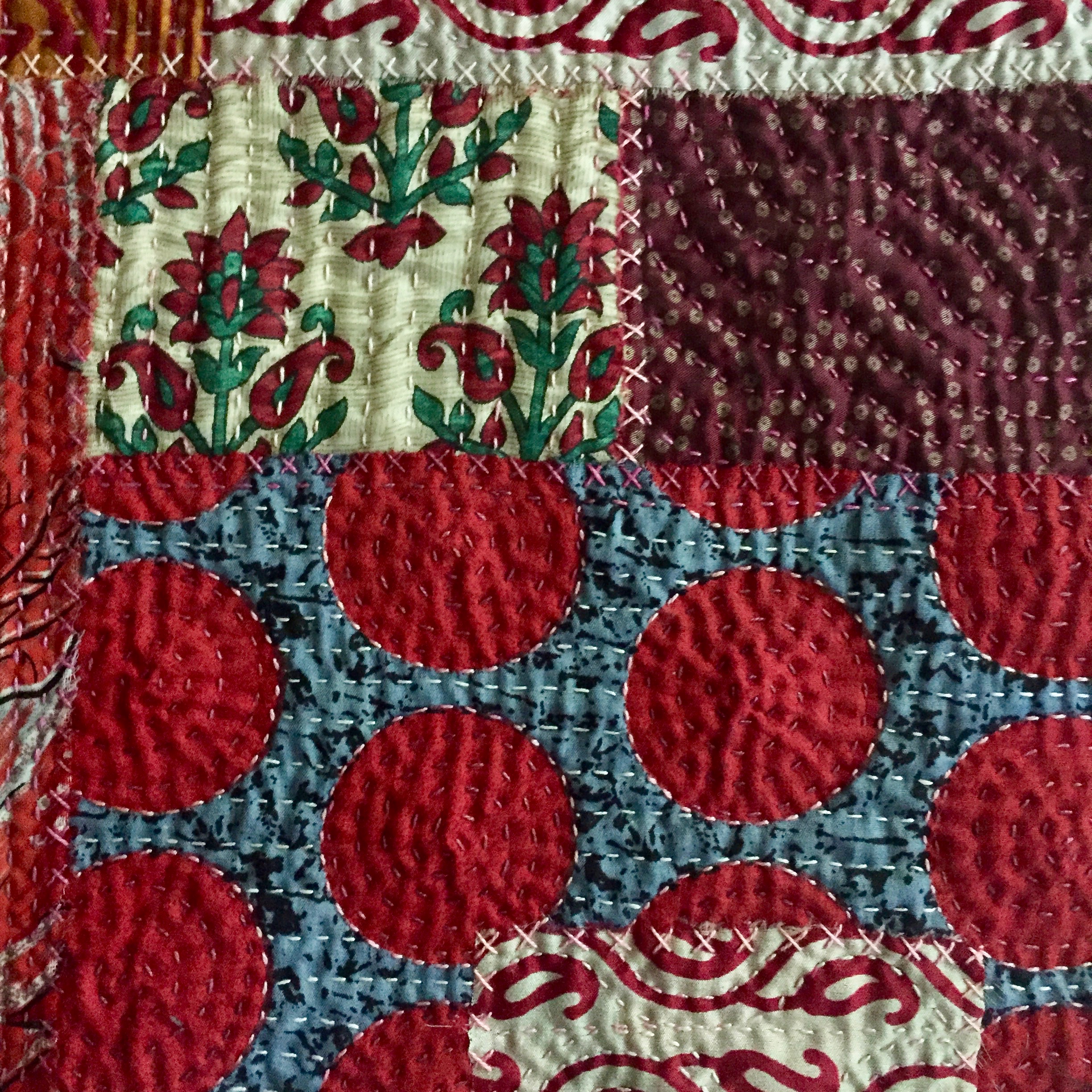 It was a lot of stitching!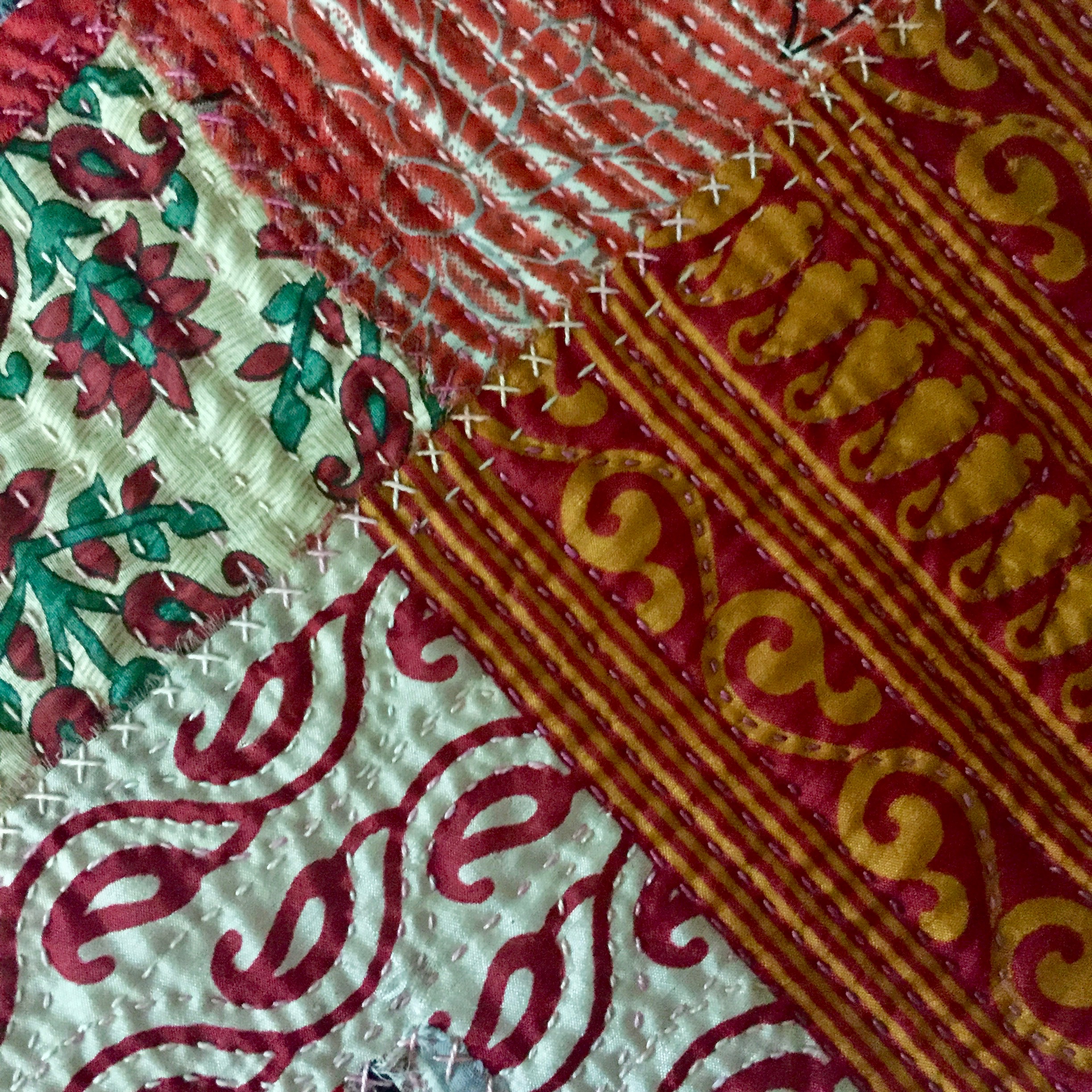 You can see more of the design from the back.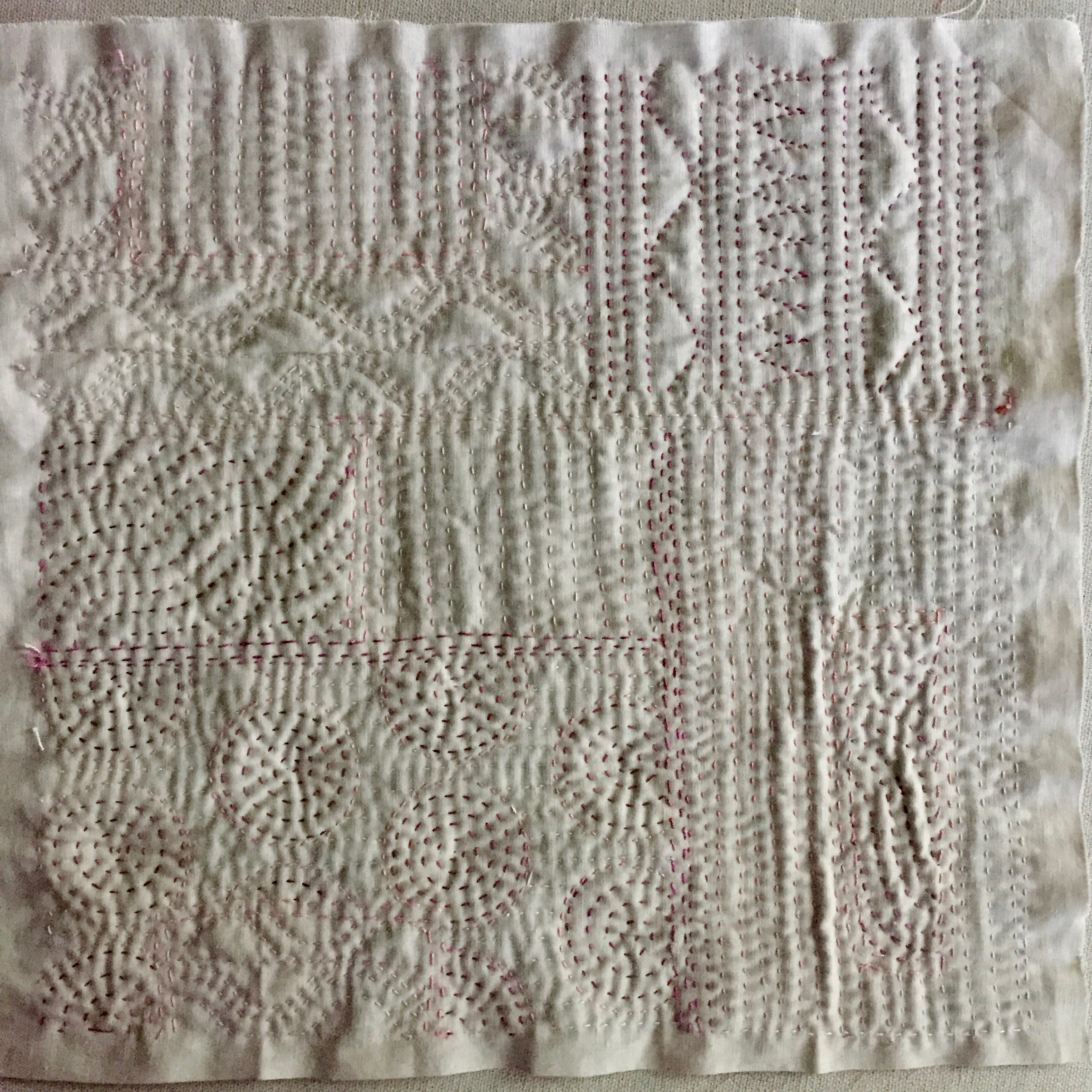 One last look.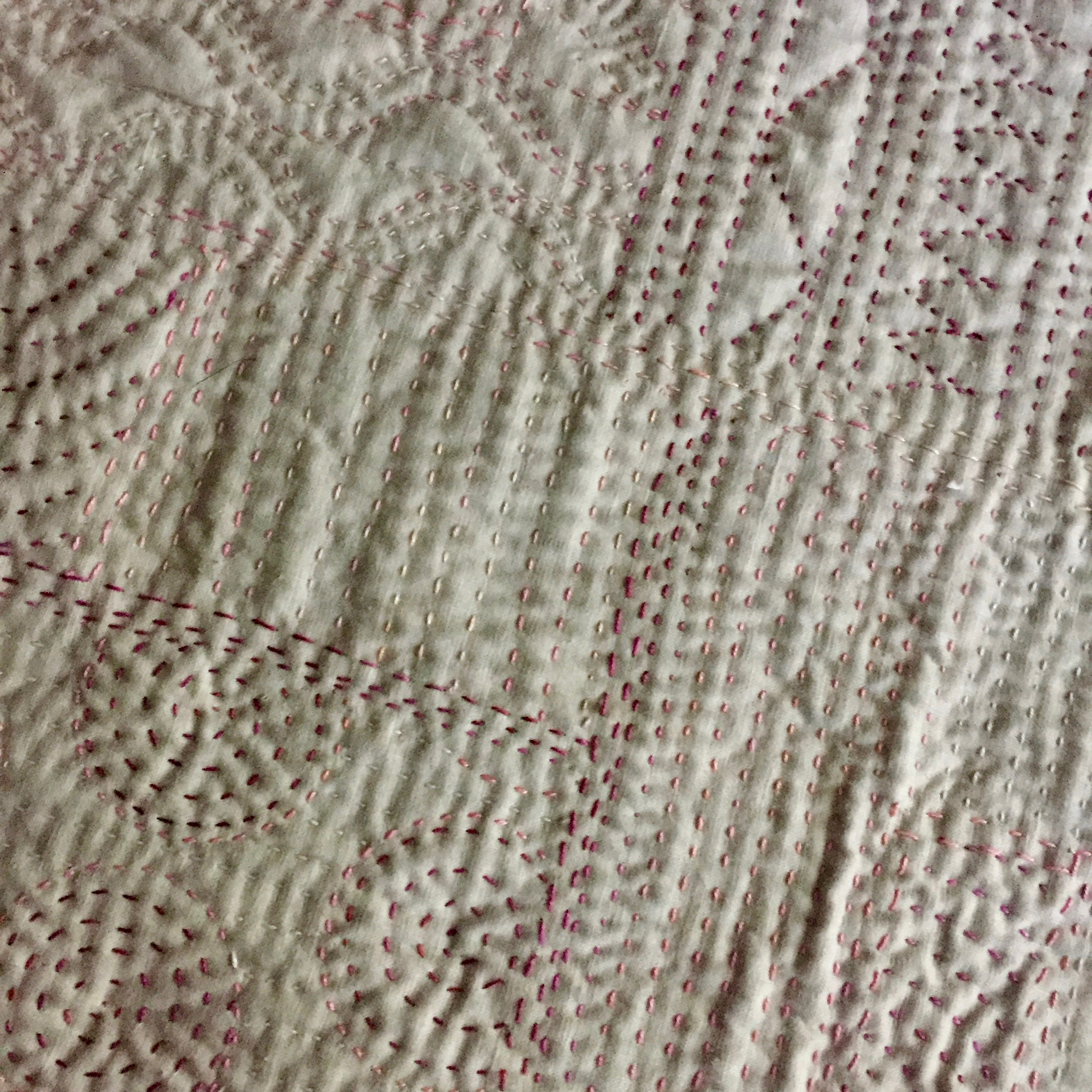 I set off thinking I would make a pillow cover but then the back would be hidden 🙁 It'll stay just the way it is for the time being.
I'm back to the butterflies. Will I do better for September? That is a good question…