You've been looking at this badge at the side of my blog long enough…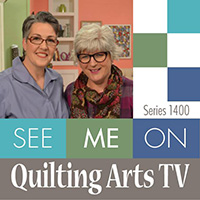 It's my turn on the blog hop today! We taped our segments back in March and I blogged all about it then with lots of pictures and everything. It was altogether too much fun and soon you'll be able to see the series for yourself!
In Chicagoland we get QATV on WYCC, which is channel 20, on Thursday lunchtimes at 1.00pm. I have the DVR set so I never miss an episode. Of course you don't have to wait for PBS to start airing the shows. You can always order the DVD set or even download the series from the Interweave website…
I have three segments this time. In episode 1405 there is a focus on feet and I used the walking foot to create contemporary quilting designs, including the super HD spiral. There is a downloadable project sheet available so you can make the table runner and placemat set I demonstrated the stitches on.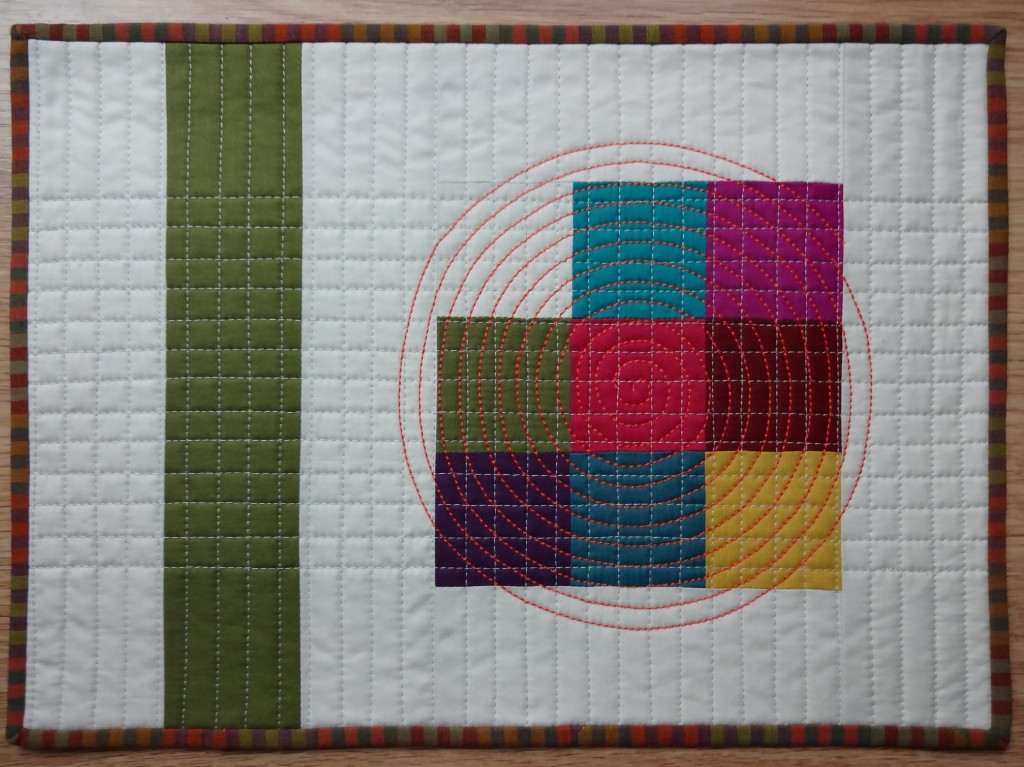 Episode 1407 is an everything old is new again show and I demonstrated clamshell English paper piecing with bold hand stitched quilting. Remember these pillows? (project sheet)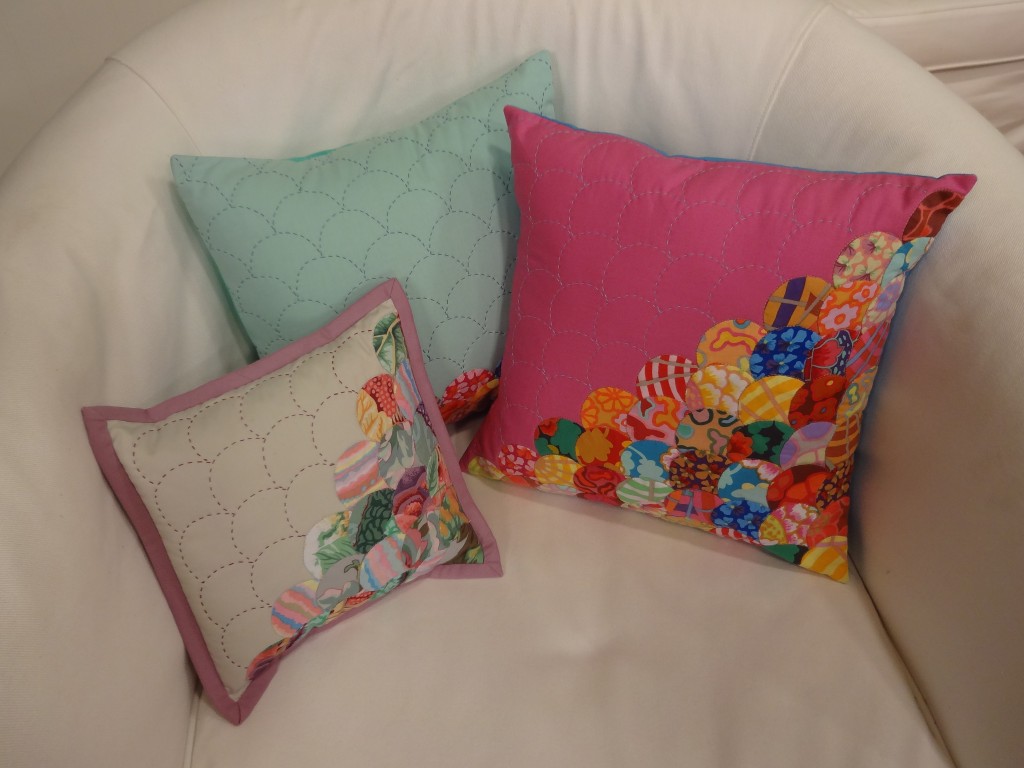 My last segment is in back to basics episode 1412 where I made a pin quilt using foundation paper pieced square in a square blocks. (project sheet)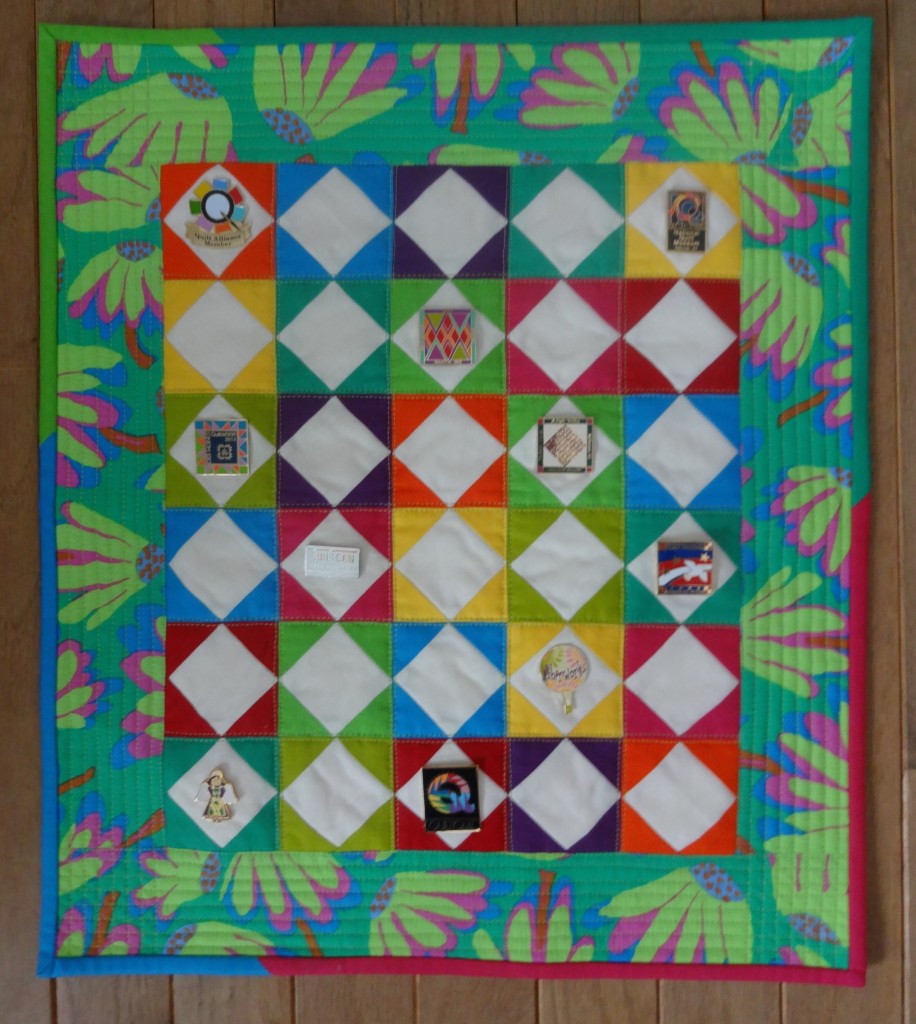 My pin quilt even made it to the cover of the DVD itself!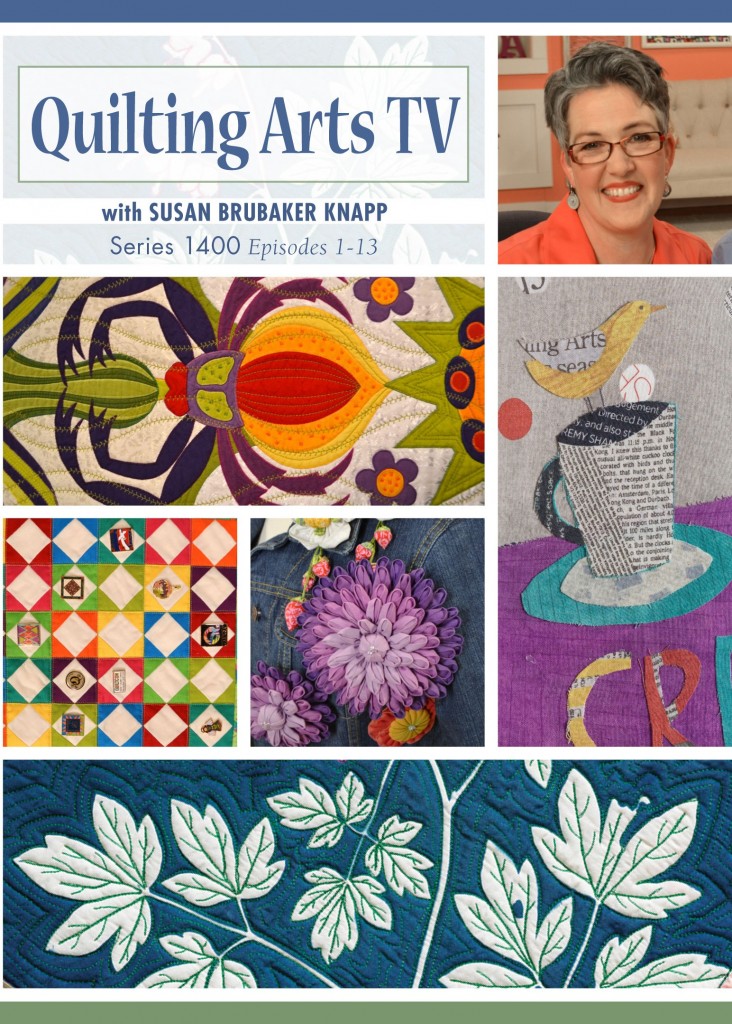 It was great taping with Susan Brubaker Knapp  on her first series as host of the show. She kept me focused  (a challenge in itself) and was enthusiastic about all the projects. Cheryl and Linda Friedman were taping the same day and part of the fun is definitely the time spent hanging out in the green room and having dinner afterwards. I came home enthused and ready to create. That was back in March and things haven't slowed down… I'm looking forward to working with the Quilting Arts team some more. (please, pretty please?)
You can read more about QATV series 1400 on this week's blog hop. Some people even have give aways!
Here is the schedule:
July 19: Luana Rubin /Linda Friedman 
July 20: Sarah Ann Smith /Karen Gloeggler
July 21: Carrie Bloomston/ Catherine Redford that's me!!
July 22: Sue Reno / Rebekah Meier
July 23: Lyric Kinard  / Margie Ullery 
July 24: Cheryl Sleboda  / Jane Sassaman
July 25: Susan Brubaker Knapp
Enjoy!!