It's been a bit of a whirlwind since I got back from my trip to North Carolina on Thursday evening.
It's always fun when I book my cleaning service for a 7 AM start… and then I had a rather fun exciting phone call in the afternoon. (I'll be telling you more about that in a couple of weeks 🙂 ) And then, I got an e-mail telling me that a newspaper article I was interviewed for a bit ago had gone live on line… You might have seen it if you follow me on Facebook.
Hilary Decent from the Naperville Sun has written a very nice, mostly true, article that is available on the Chicago Tribune website here.
Meanwhile I need to catch up on that trip…
I had an early morning flight to Wilmington last Sunday. My friend Michelle May, of Raspberry Rabbits fame, was at the airport to pick me up and take me to her lovely home, where we spent the afternoon catching up on life. Do you remember Michelle? She was on my Iron Quilter team at Houston last year. She is so nice. If you take a few minutes to read her blog you will find out for yourself!
I was booked for workshop and a lecture with the Quilters by the Sea Guild on Monday.
We started the day promptly at 9.30 for our Happy Scrappy Improv class, the one where everyone brings a bag of scraps and sews them together.
By lunchtime everyone had something up on their design wall and it was time to take a gallery walk and admire each other's work.
Look for free form four patches, wonky log cabins, curved piecing, narrow insert strips and improv corner triangles in these examples…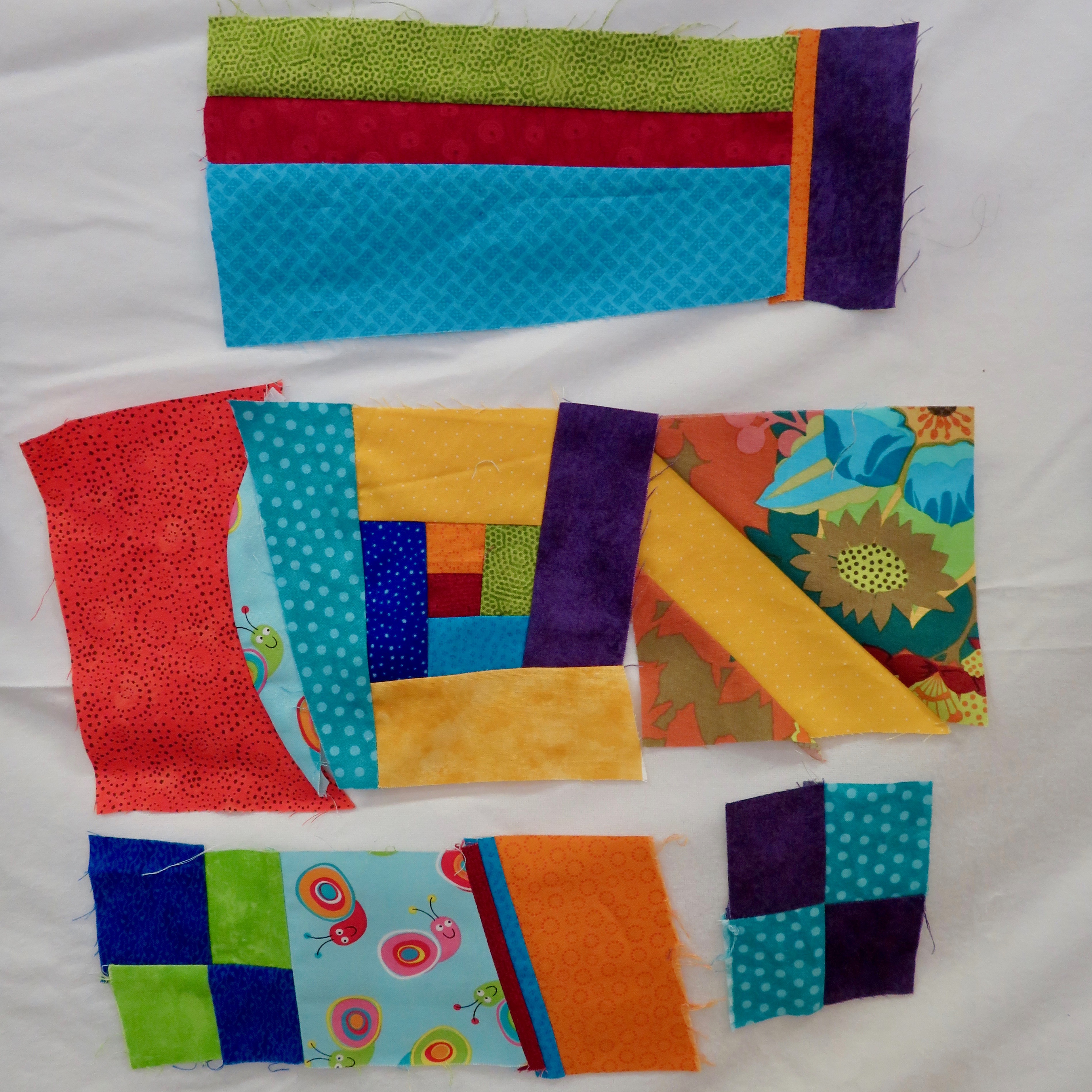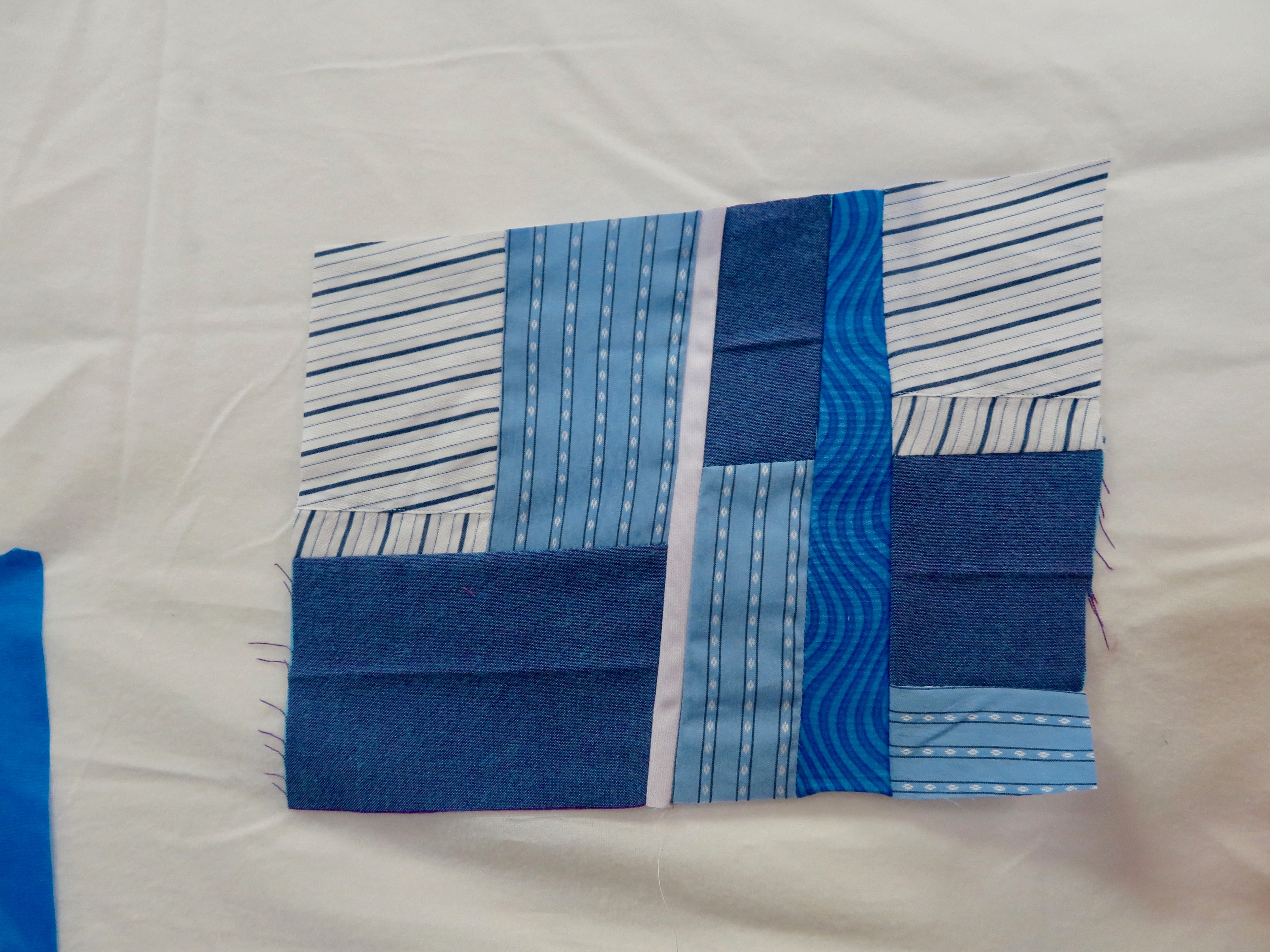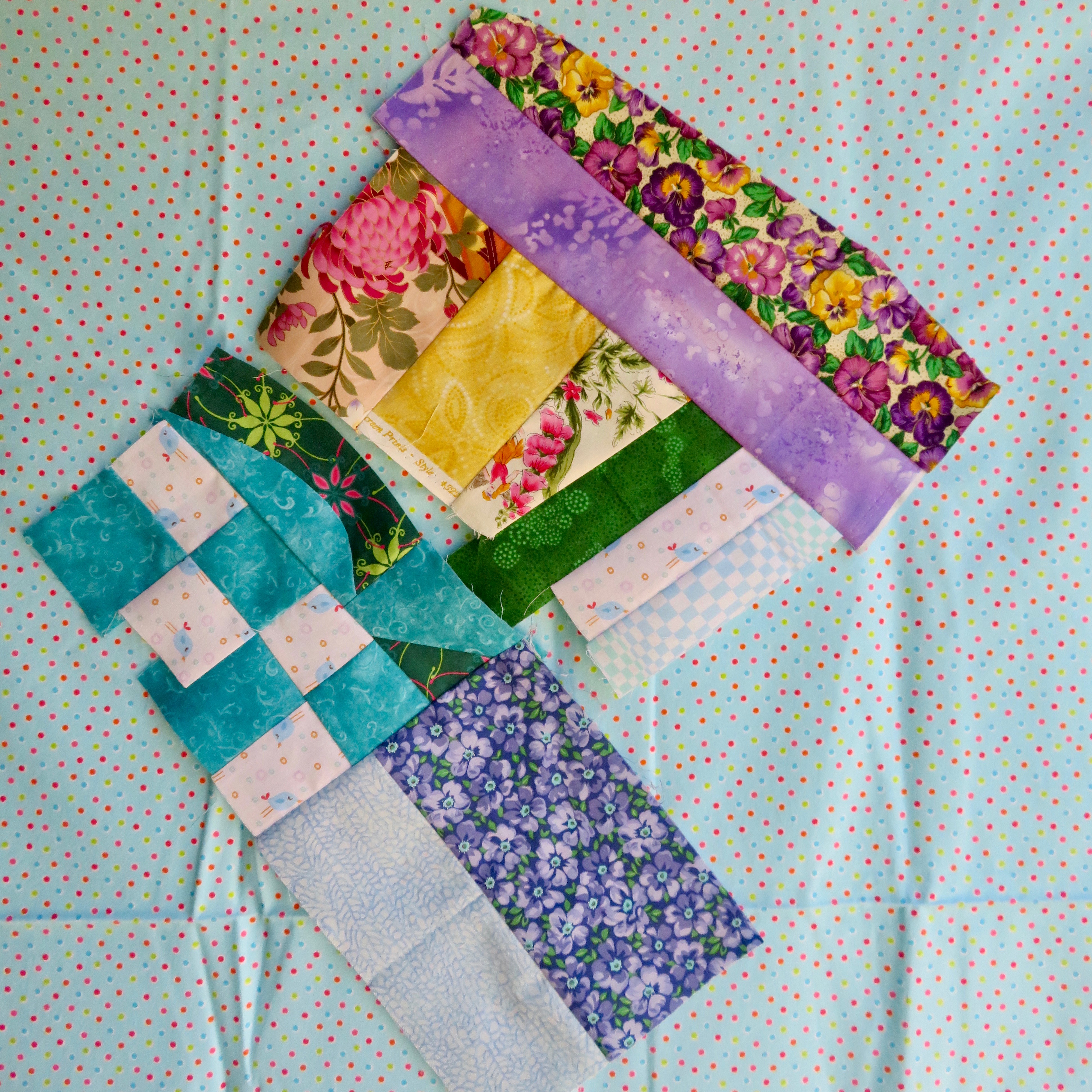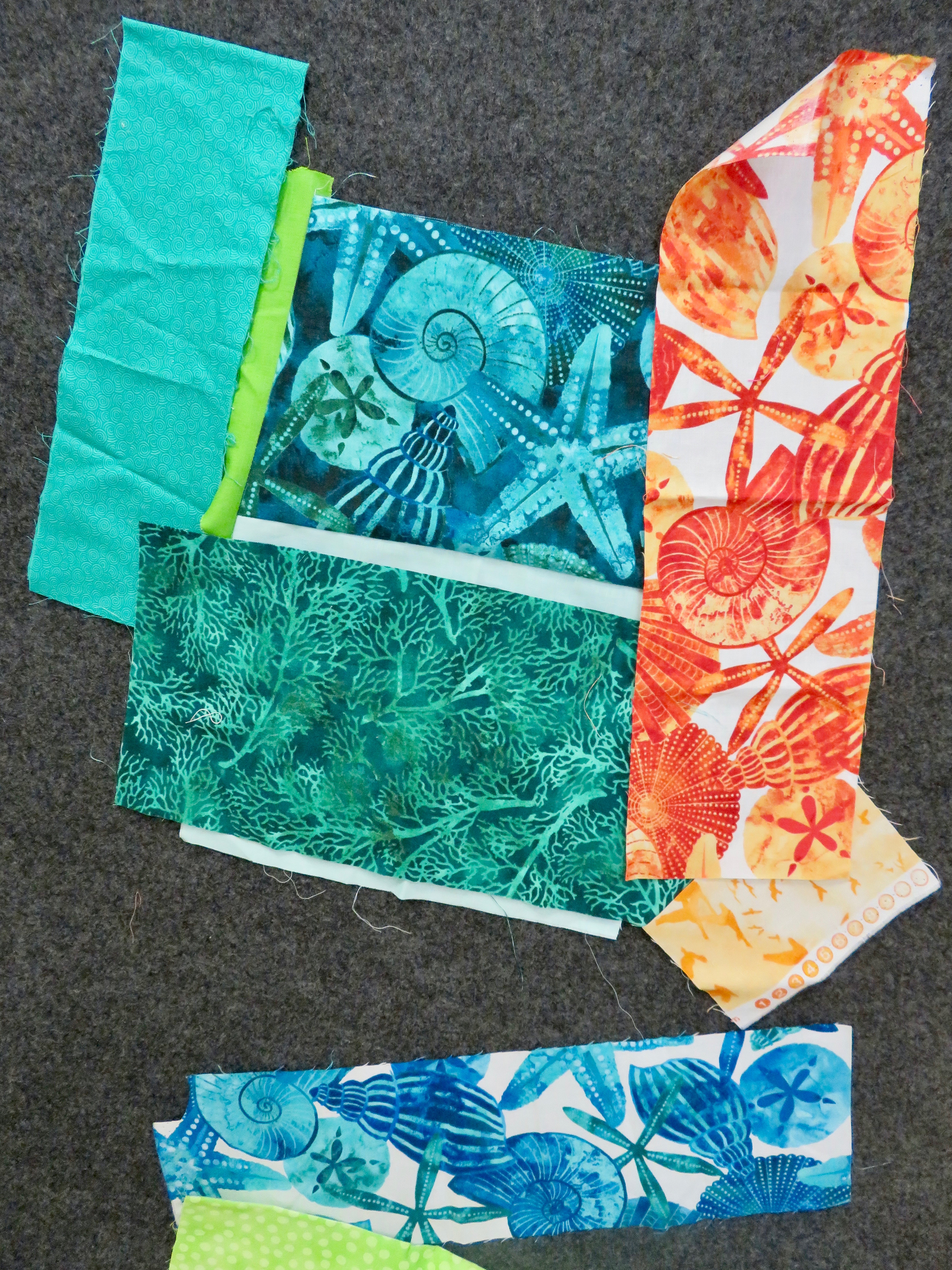 So much fun?
After lunch everyone got back to their sewing machines. We finished early to allow for an hour walking foot demo but there was some definite progress.
Here are the same block collections by the end of the day.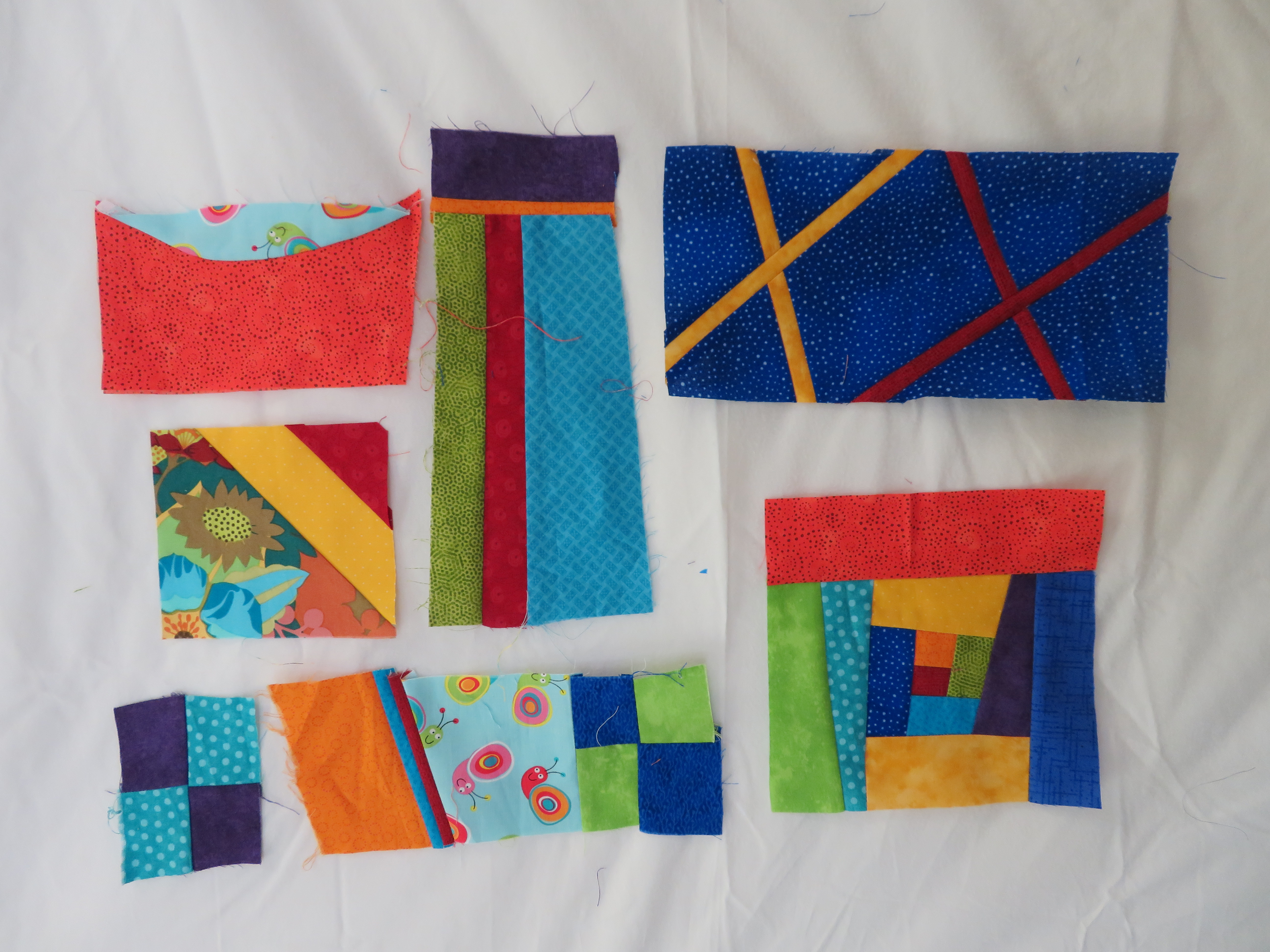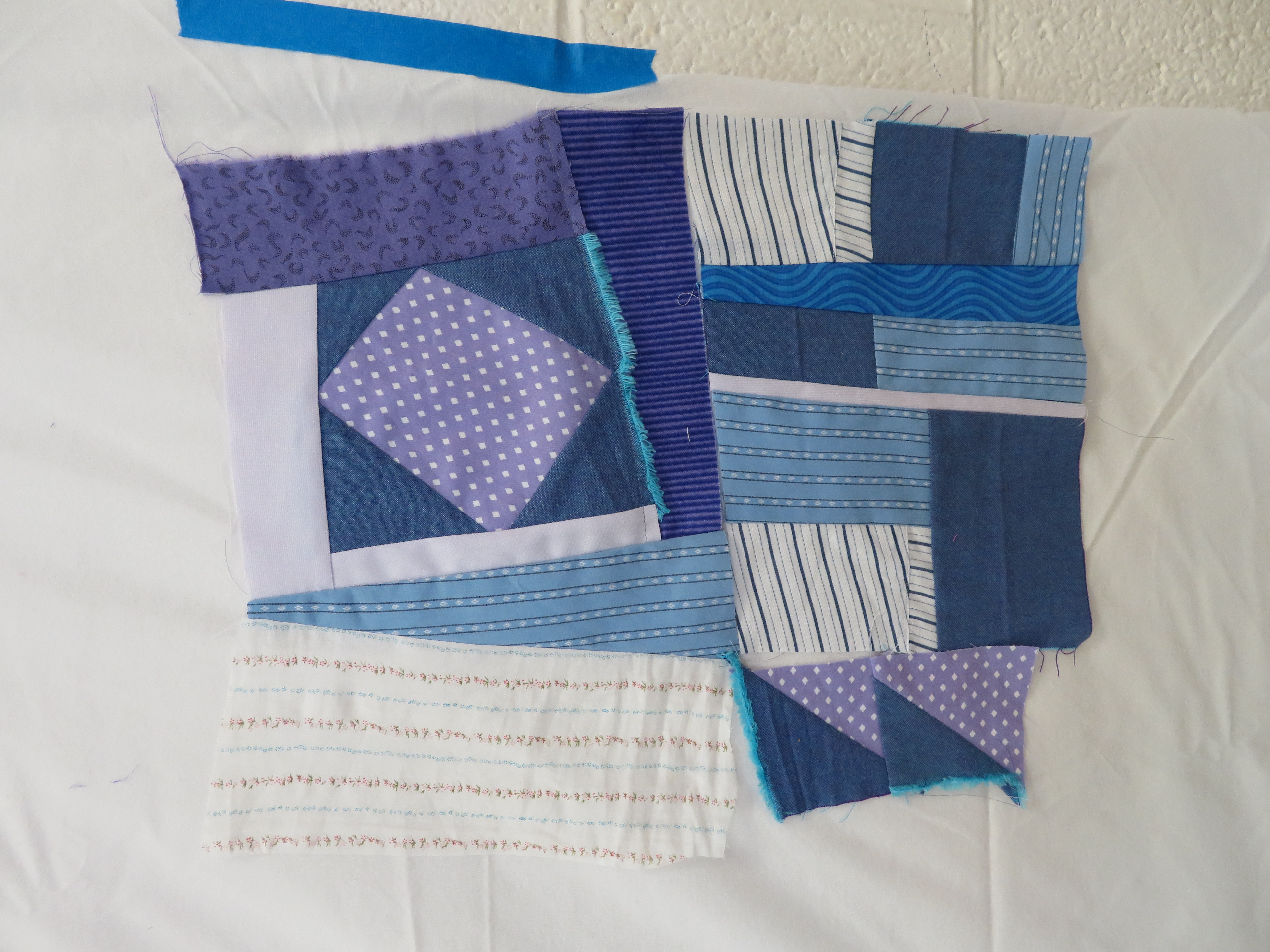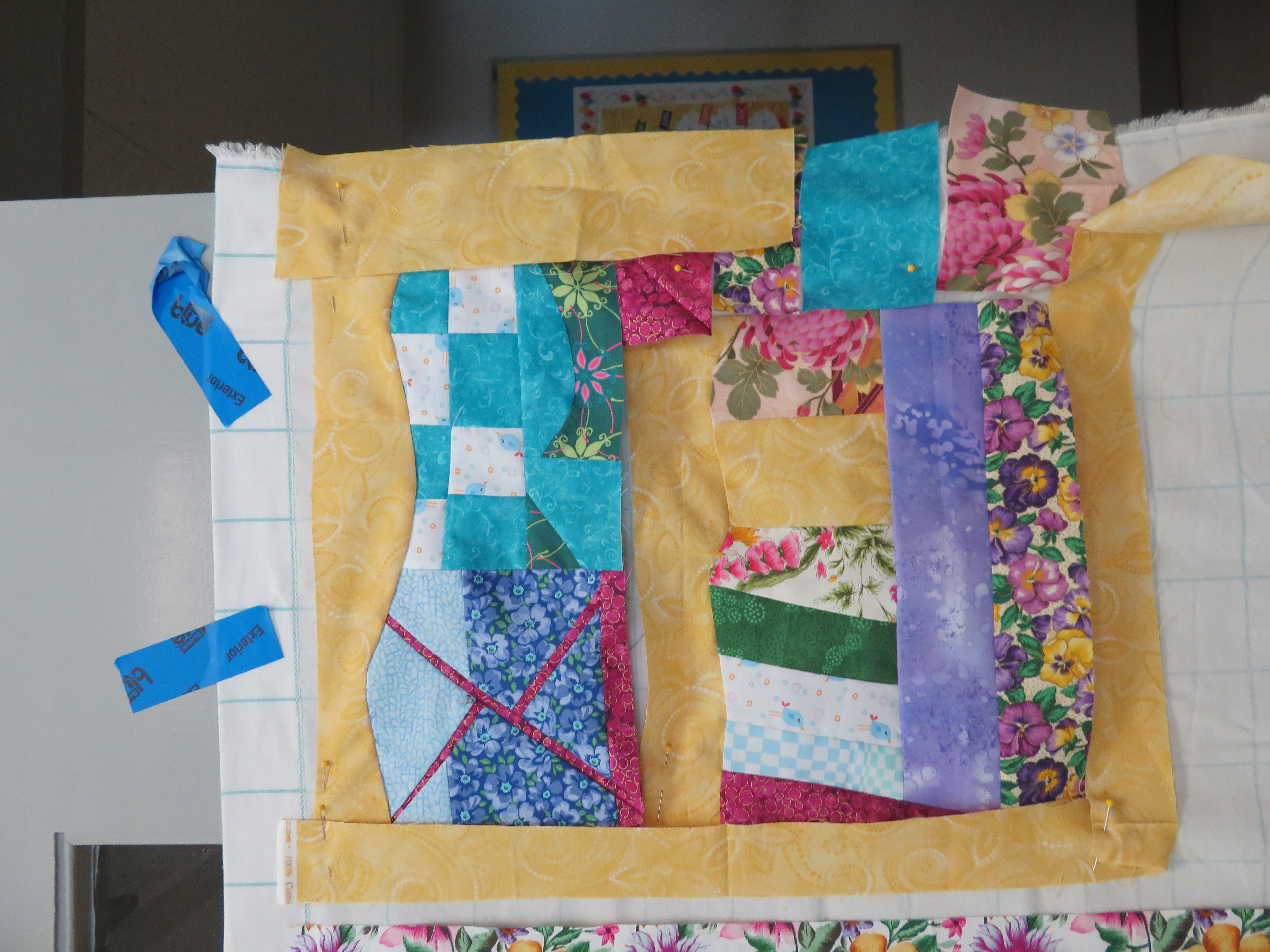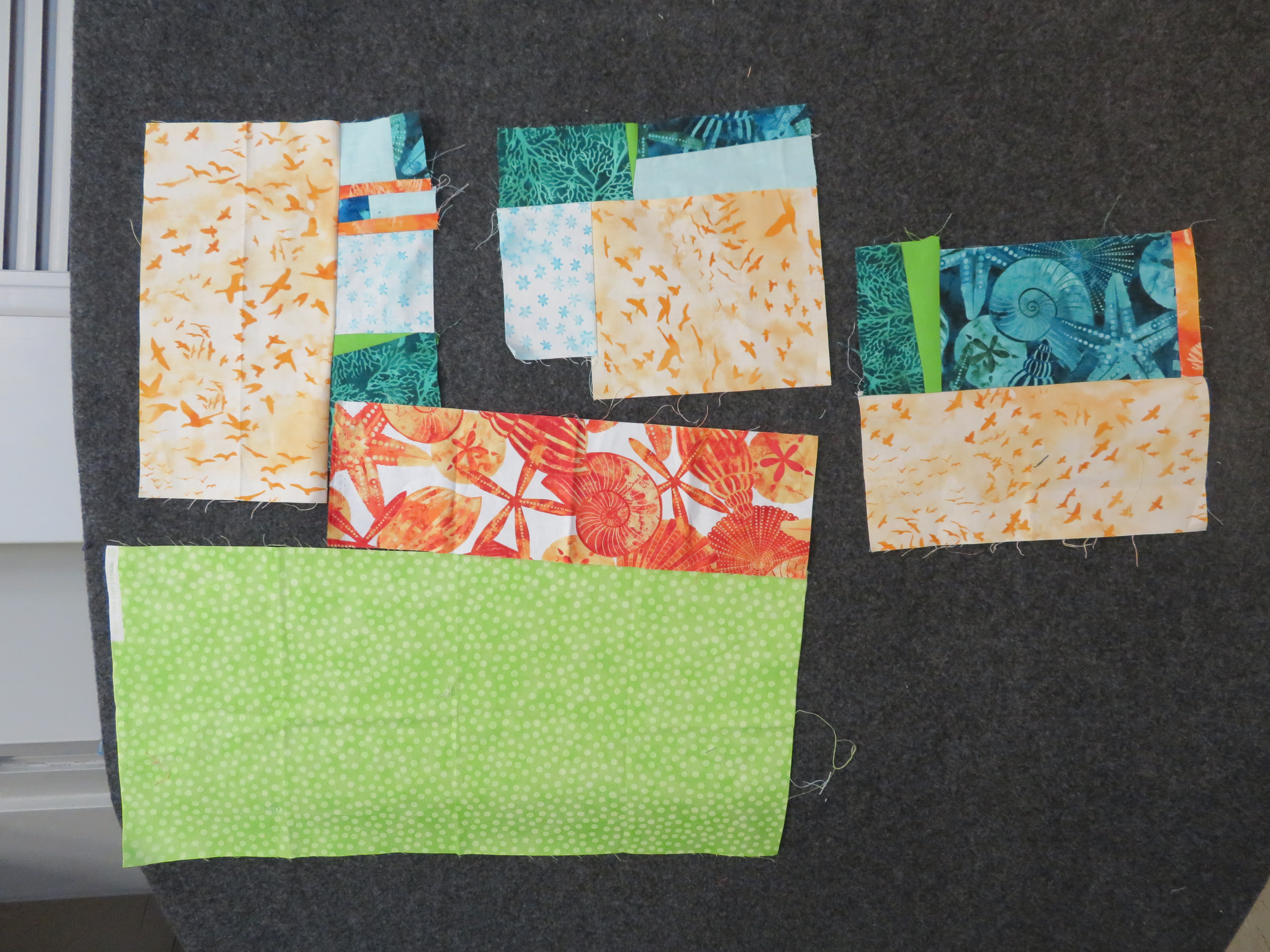 We cleared up and there was just time to go out for dinner before the evening meeting where I was set to present my Lessons Learned While Quilting lecture.
Here's Michelle introducing me…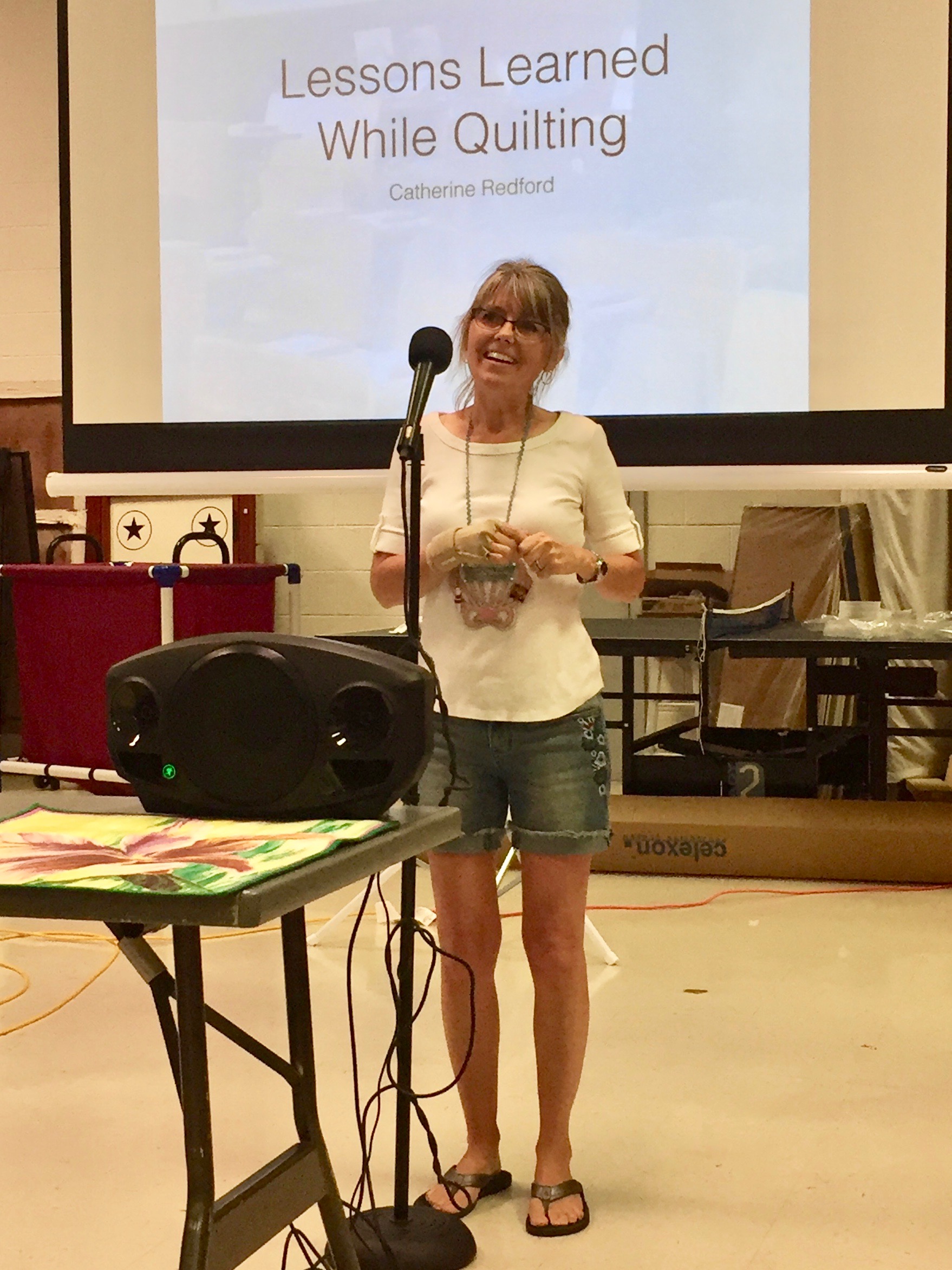 I started by taking a couple of pictures of the guild members as they looked to me.
Looking to my left…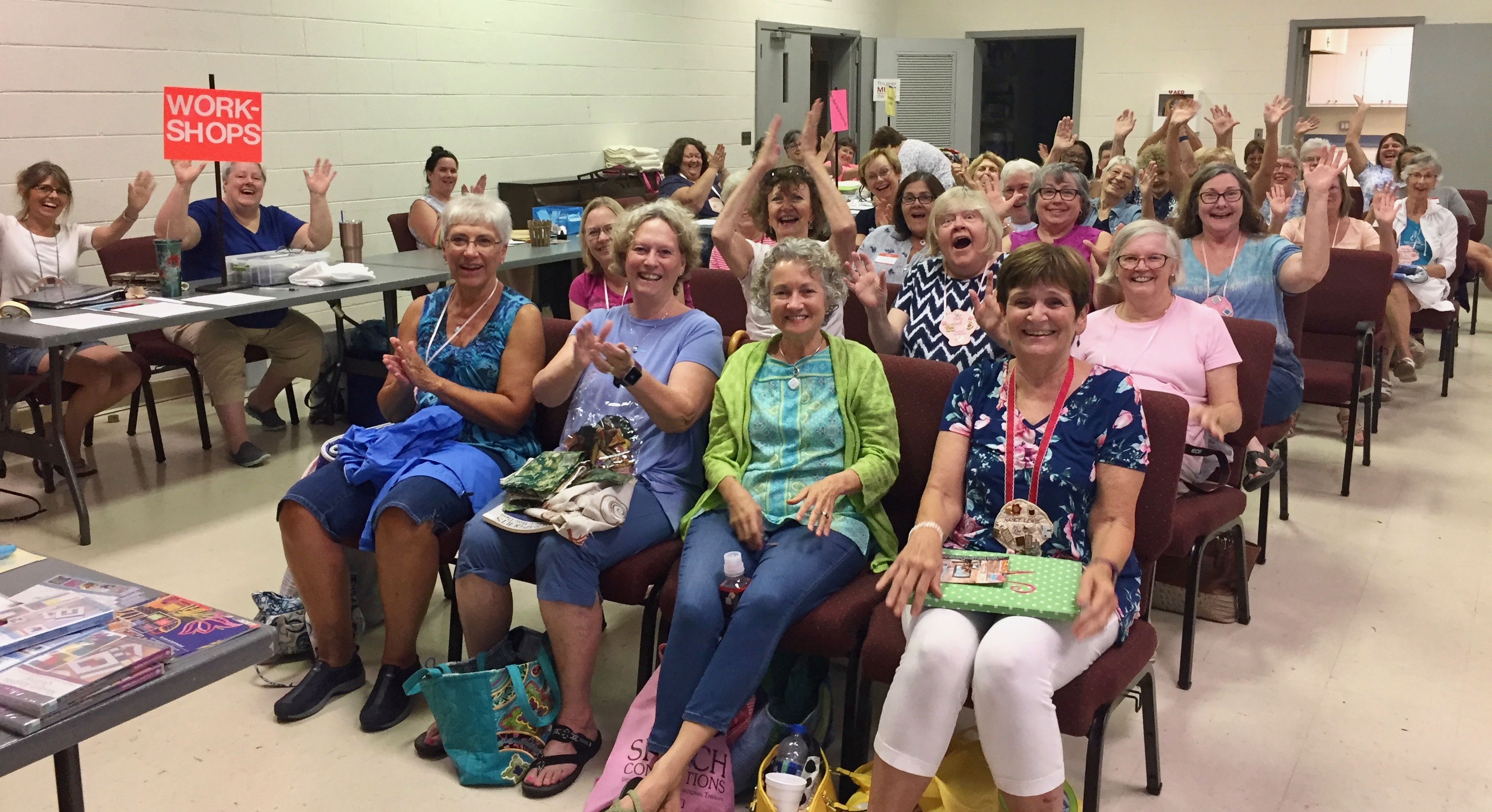 and to the right…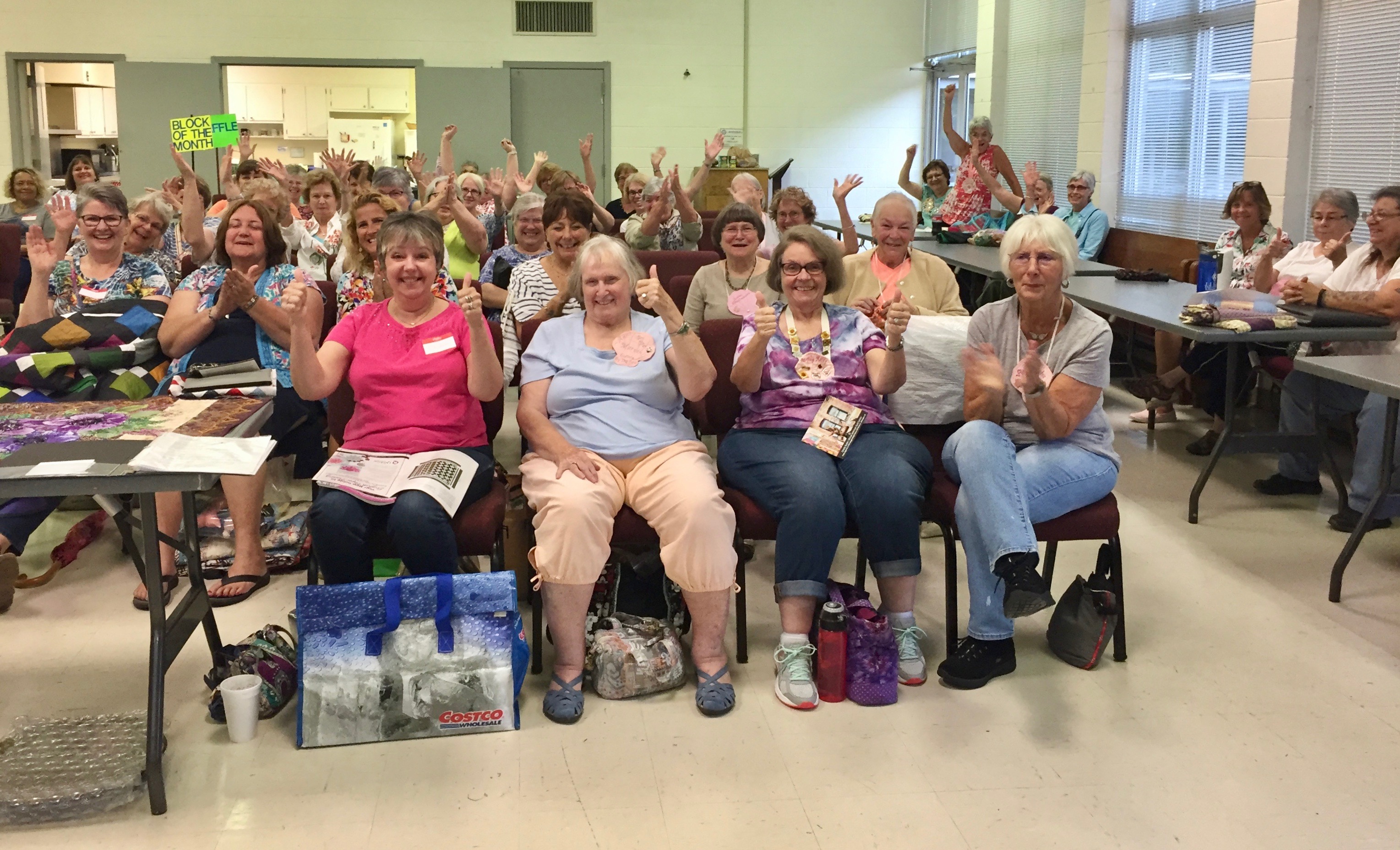 What a super group of quilters!
There was lots of show and tell to be shared after I had finished. Some of the workshop participants brought their day's work. They are today's featured image at the top of the post.
After them, and a whole slew of quilts made for donation to the local hospital's NICU, we got to the rest of the quilts. It was a bit difficult to get good pictures but I've got a few for your enjoyment.
I do like this design. The narrow white line is an appliquéd bias strip.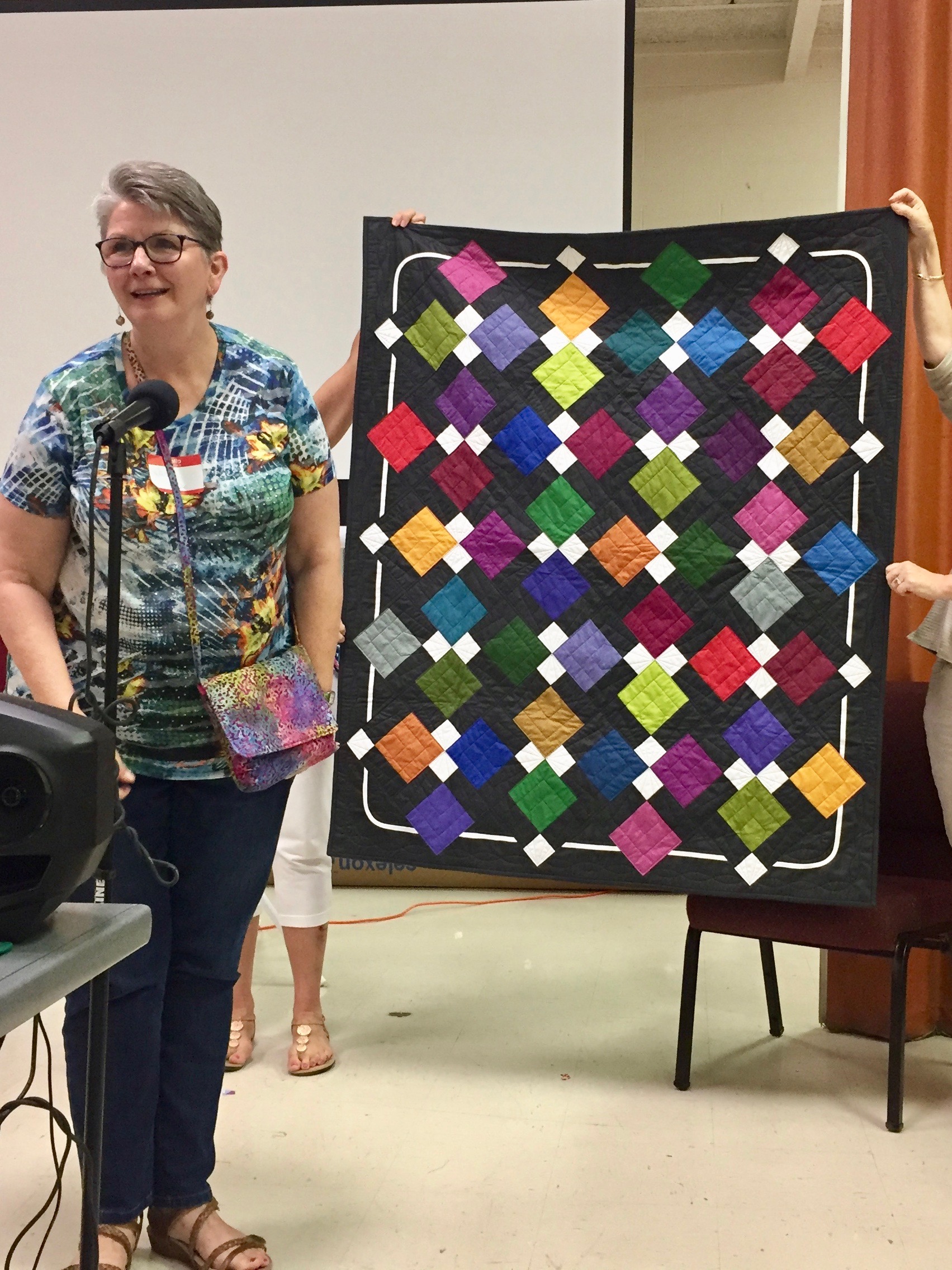 This one was made from a kit, paper piecing at its best.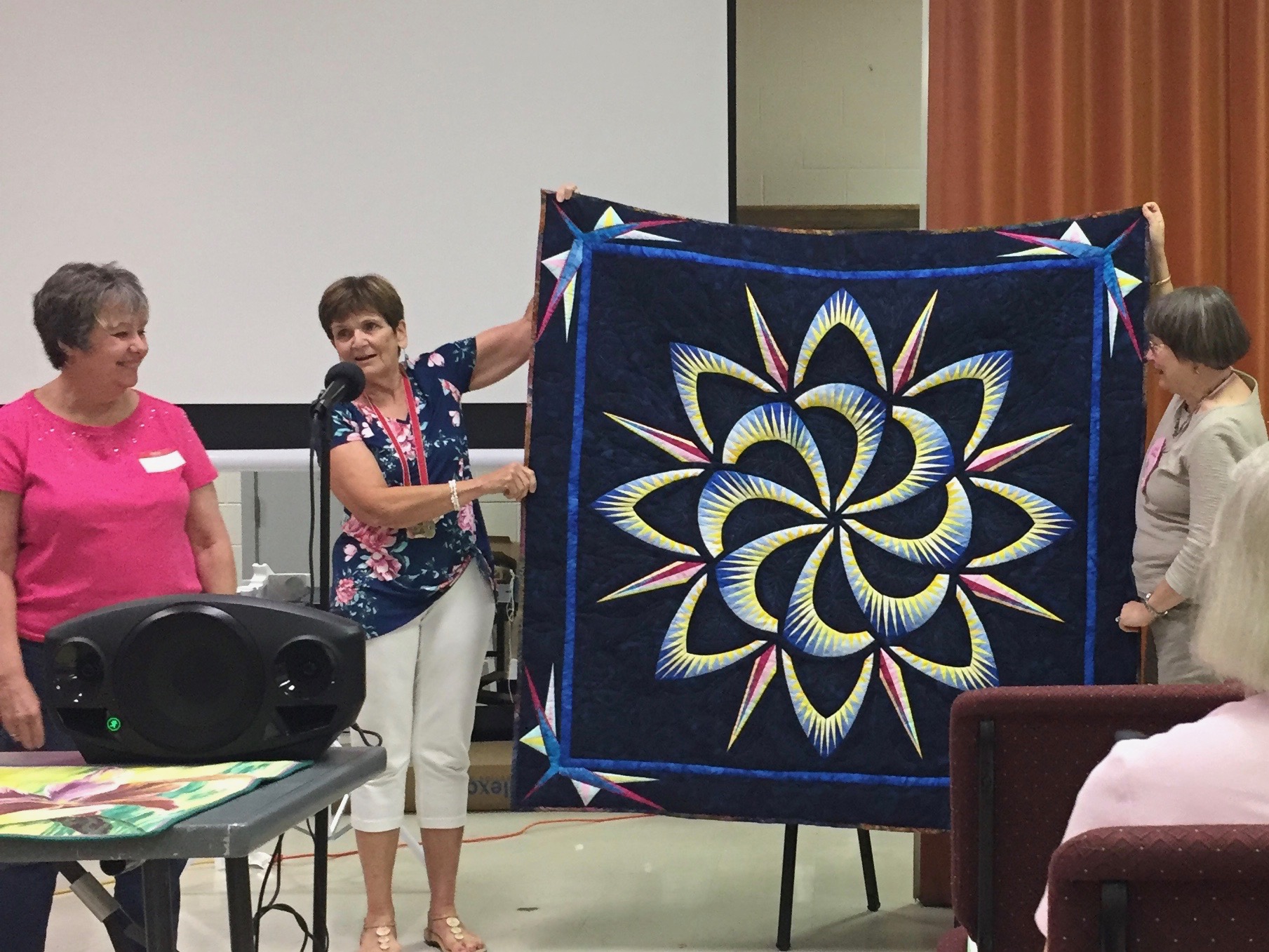 Narrow scrappy strips make a super quilt with the addition of black corner squares.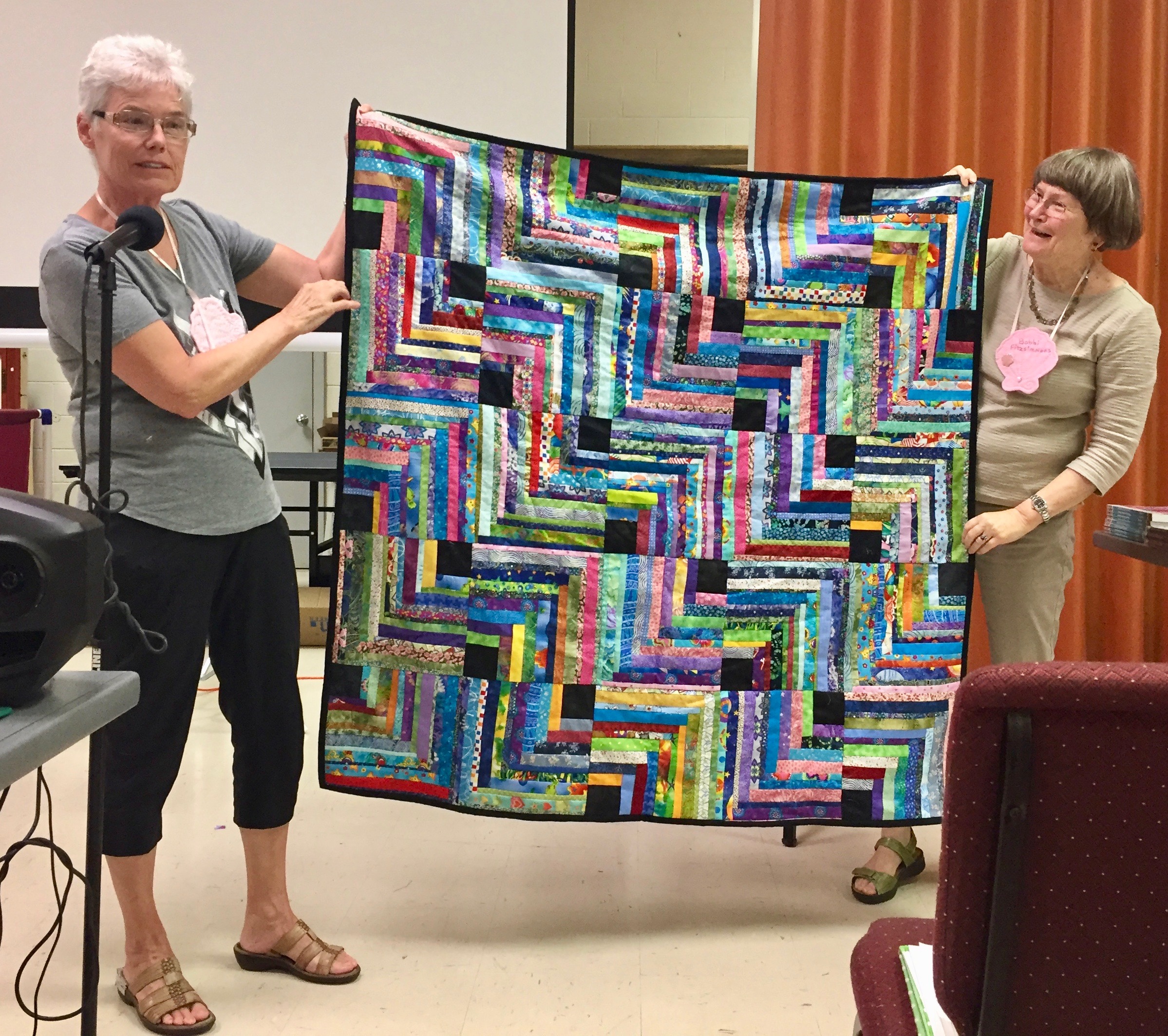 How about some sausage dogs? It's Elizabeth Hartman's Dogs in Sweaters pattern.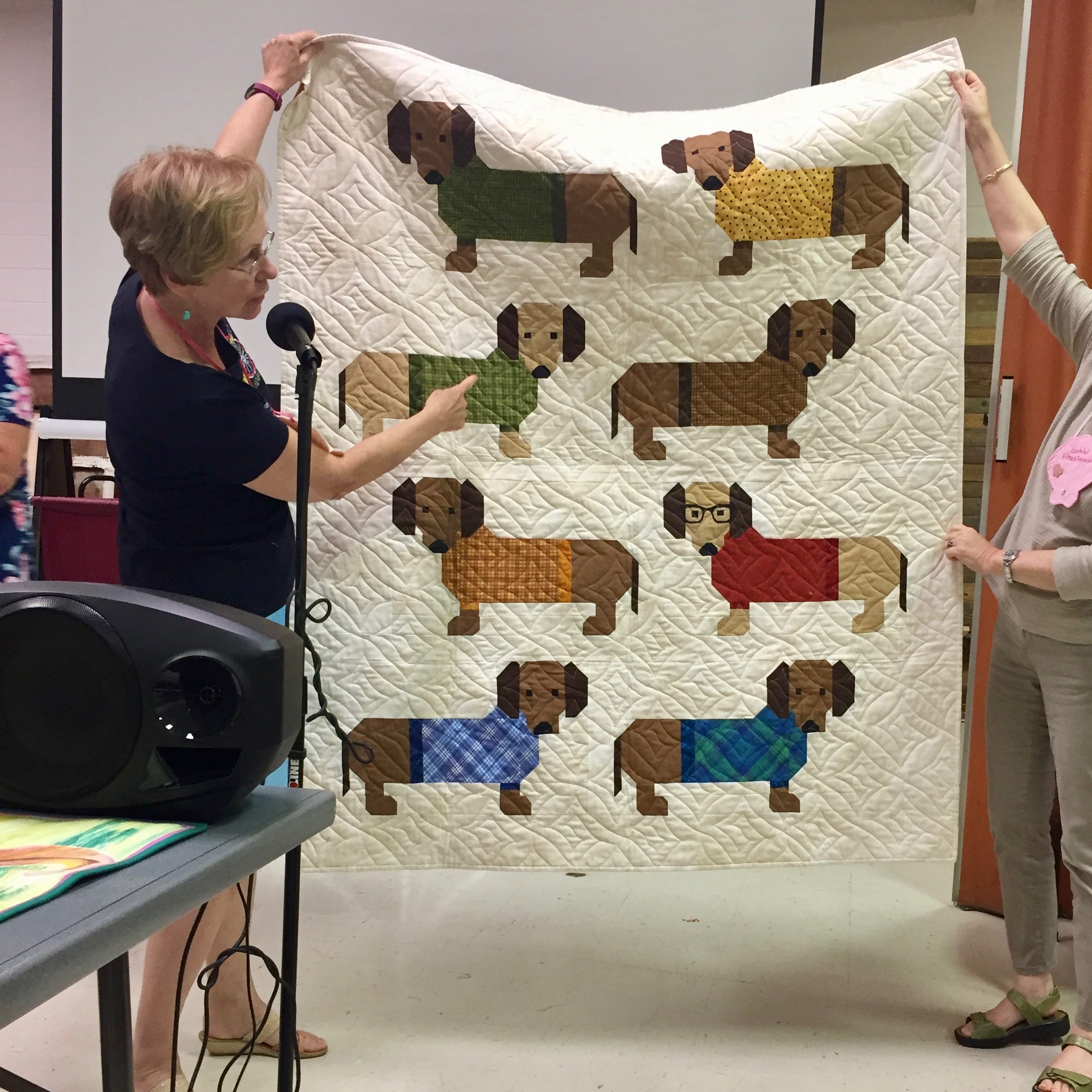 I loved this honey bee appliqué quilt.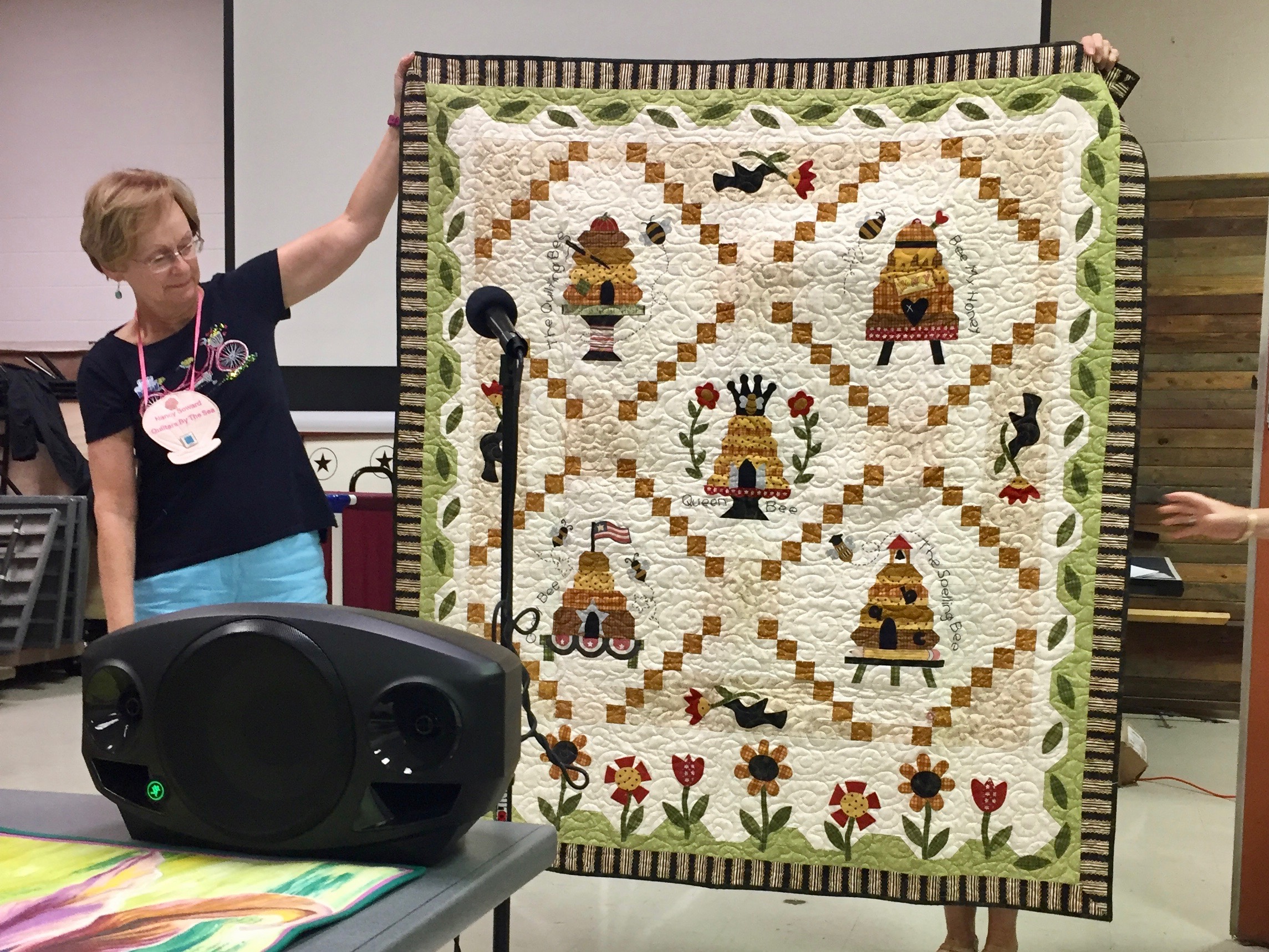 Jaybird Quilts' Gravity quilt is an amazing design and this version was beautifully pieced and quilted.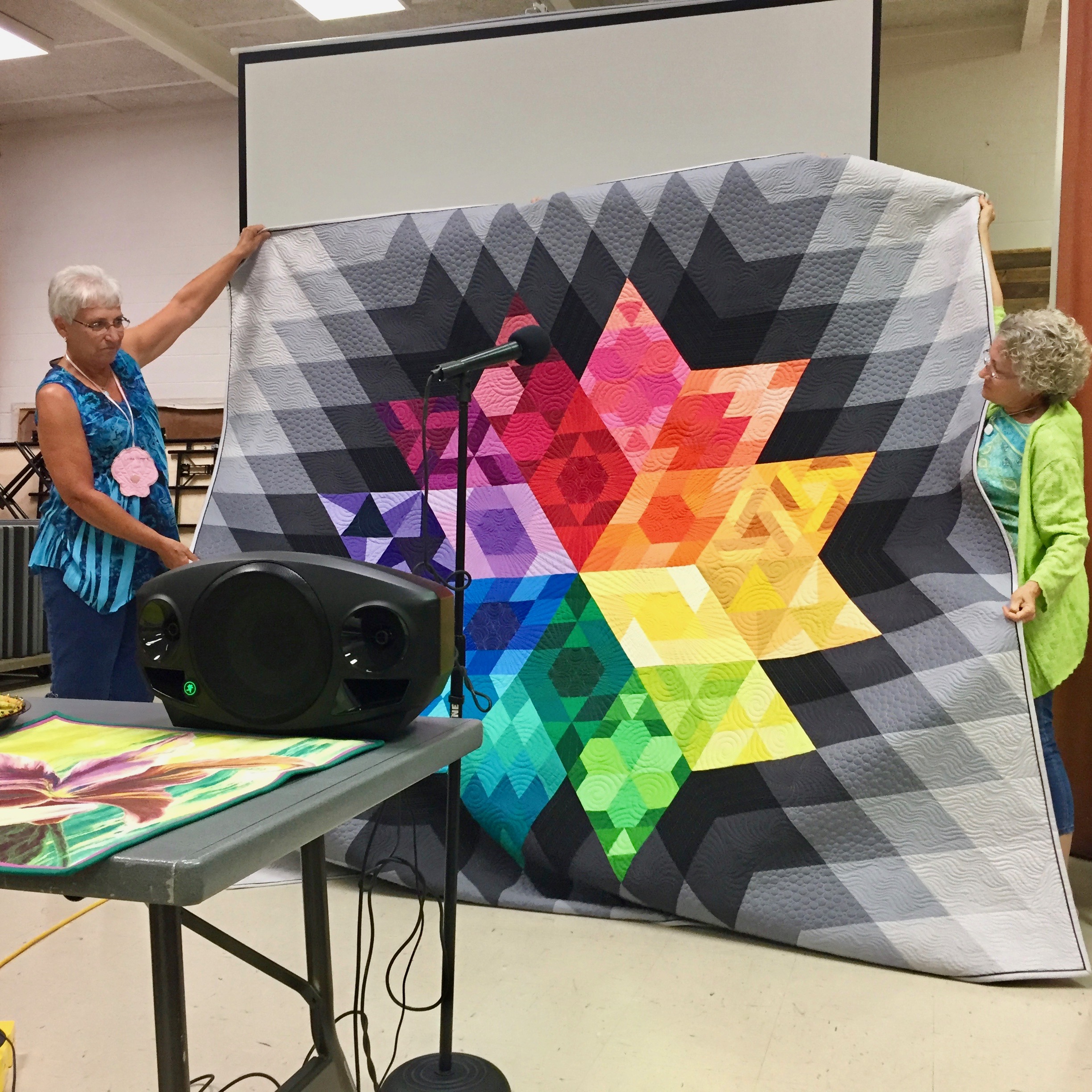 Let's finish with a lovely colorful pineapple quilt!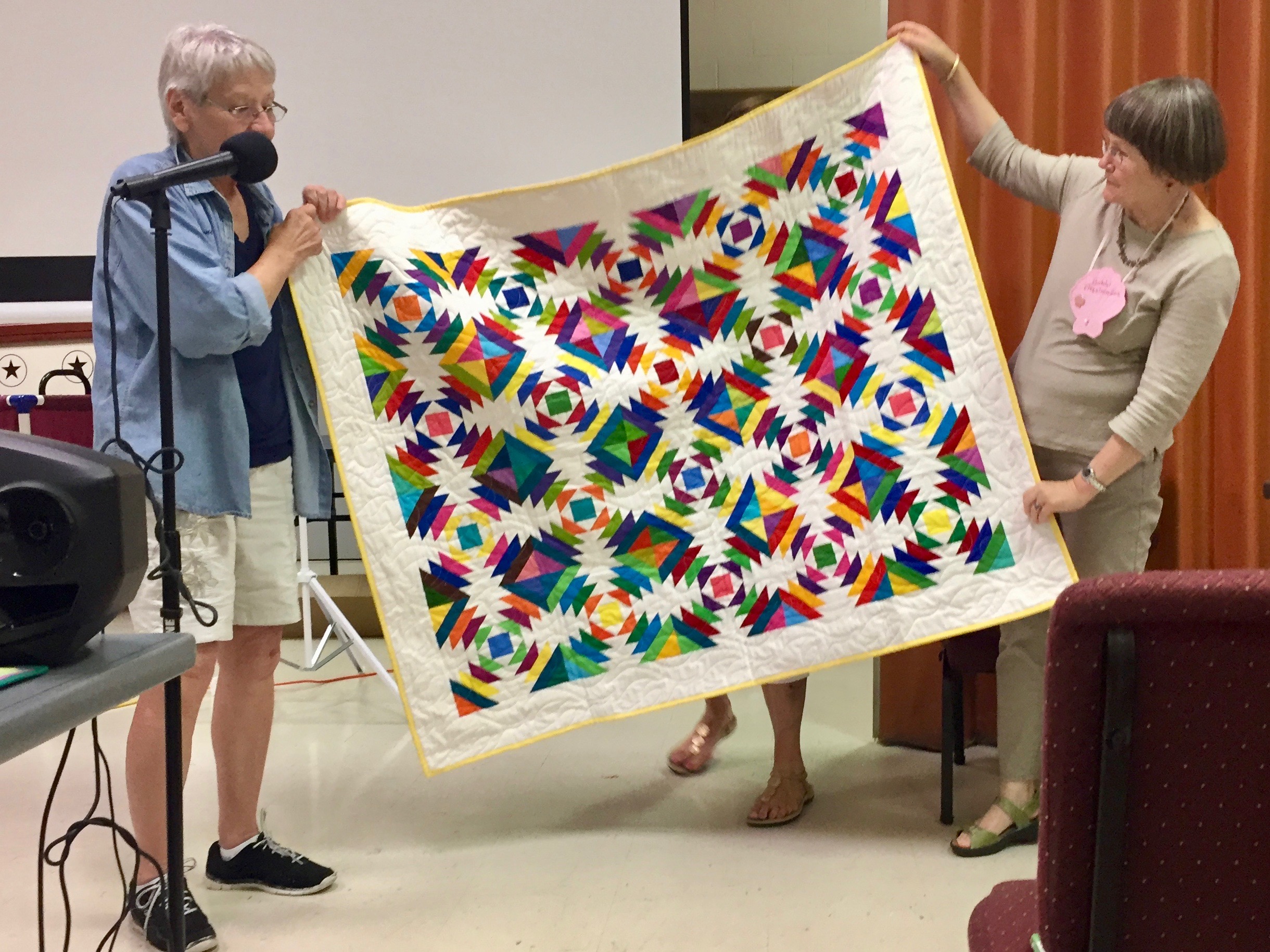 I know I'm never going to be making one of those Gravity quilts but that pineapple quilt? I might make one of those one day…
Time to pack everything into my suitcase and move on. I was booked for the Brunswick Quilters in Shallotte the next day. Julia and her family are here for the weekend so that's where I'm going to finish for now. I'll continue the story tomorrow.
Meanwhile, if you haven't taken a look at the Stitches Midwest site yet and you've got time to click on the button at the side or on this link HERE, clicks mean prizes for me and we can be friends for ever… thanks so much!!