Monday morning we (mostly Sheila) packed up the car…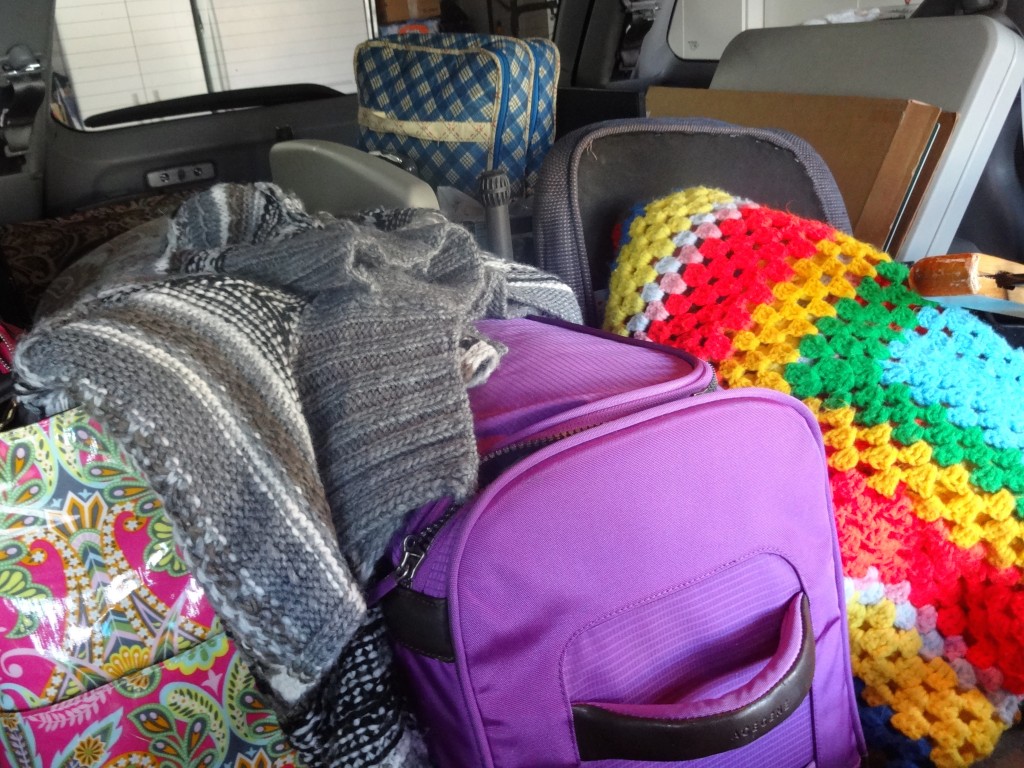 Two sewing machines, two tables, a swivel chair, lots of projects, all the quilting tools you can imagine… and a few clothes!
We headed to Vina Lestonnac Retreat Center, set in the heart of wine country, just outside of the city of Temecula, to join the quiltie ladies of the Inland Empire Quilters Guild.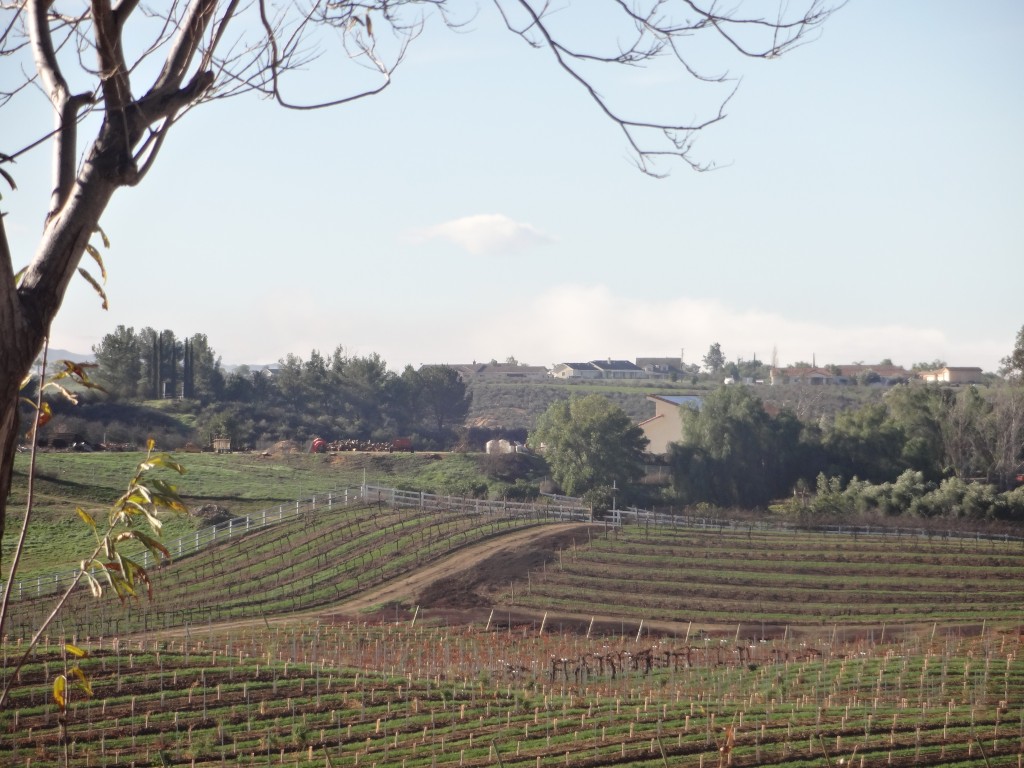 There wasn't a minute to spare! Some of the ladies were there already. We unloaded the car, found our space and set to work.
Last January I signed up for an online quilt bee and promptly fell behind with my one block a month. It was now or never so I had bagged up little kits and brought my blocks with me ready to stitch.
I made a Hot Cross Bun block for Ebony…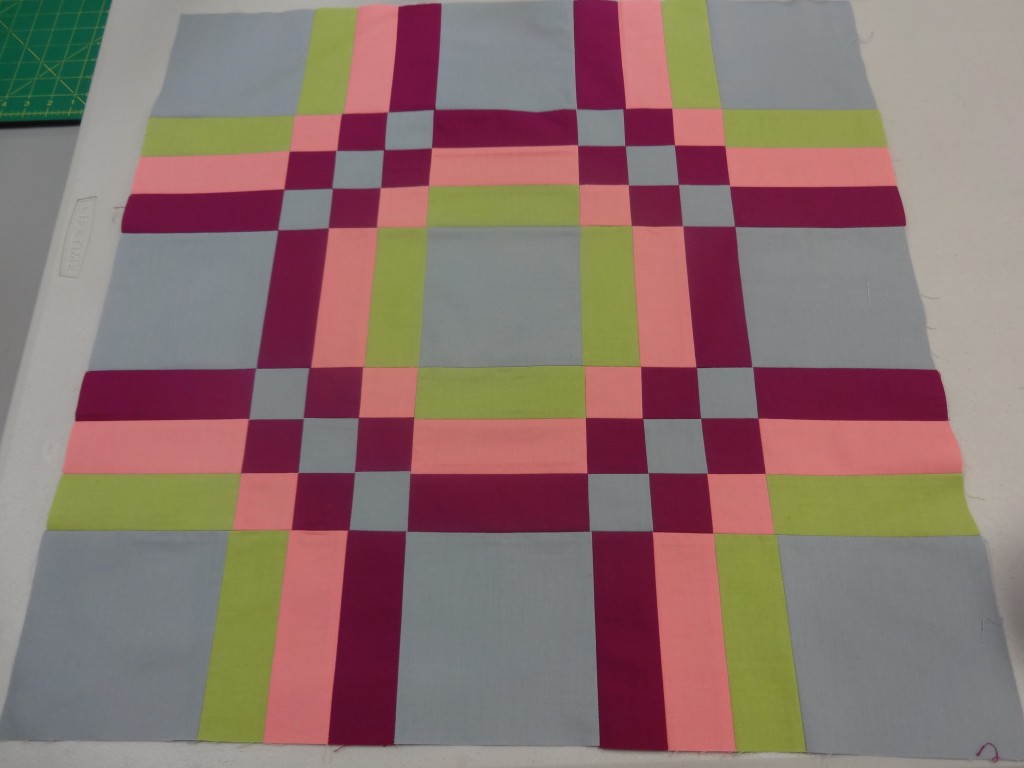 Sheila finished her first quilt.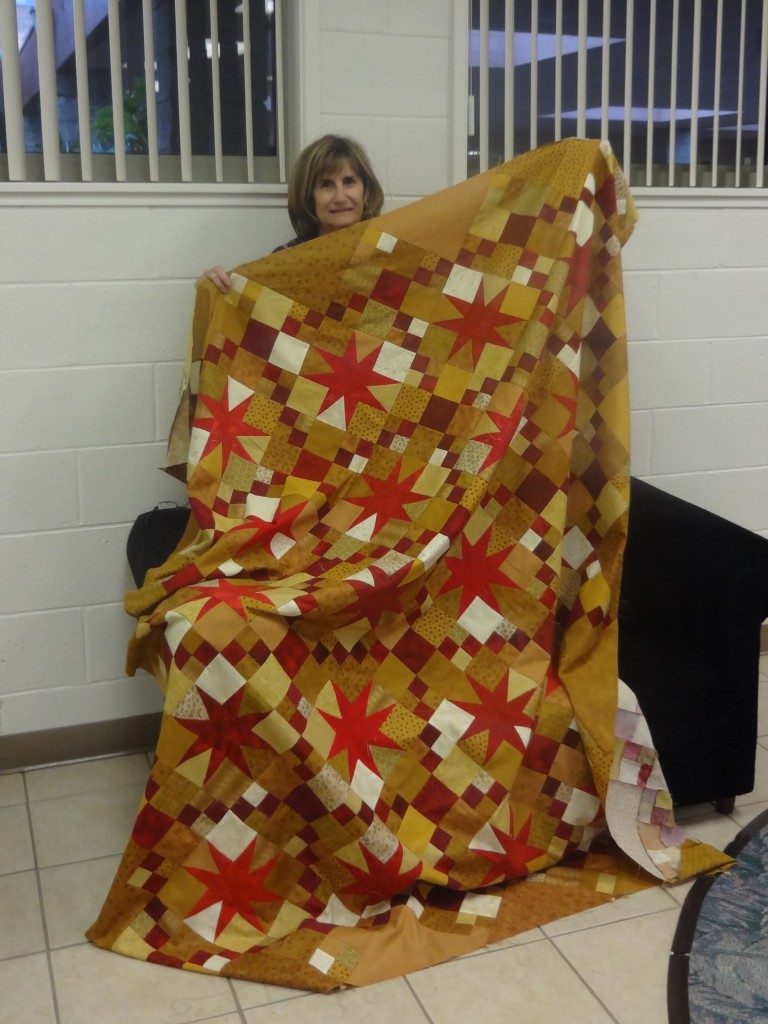 I made a Linton block for Mandy (not very well).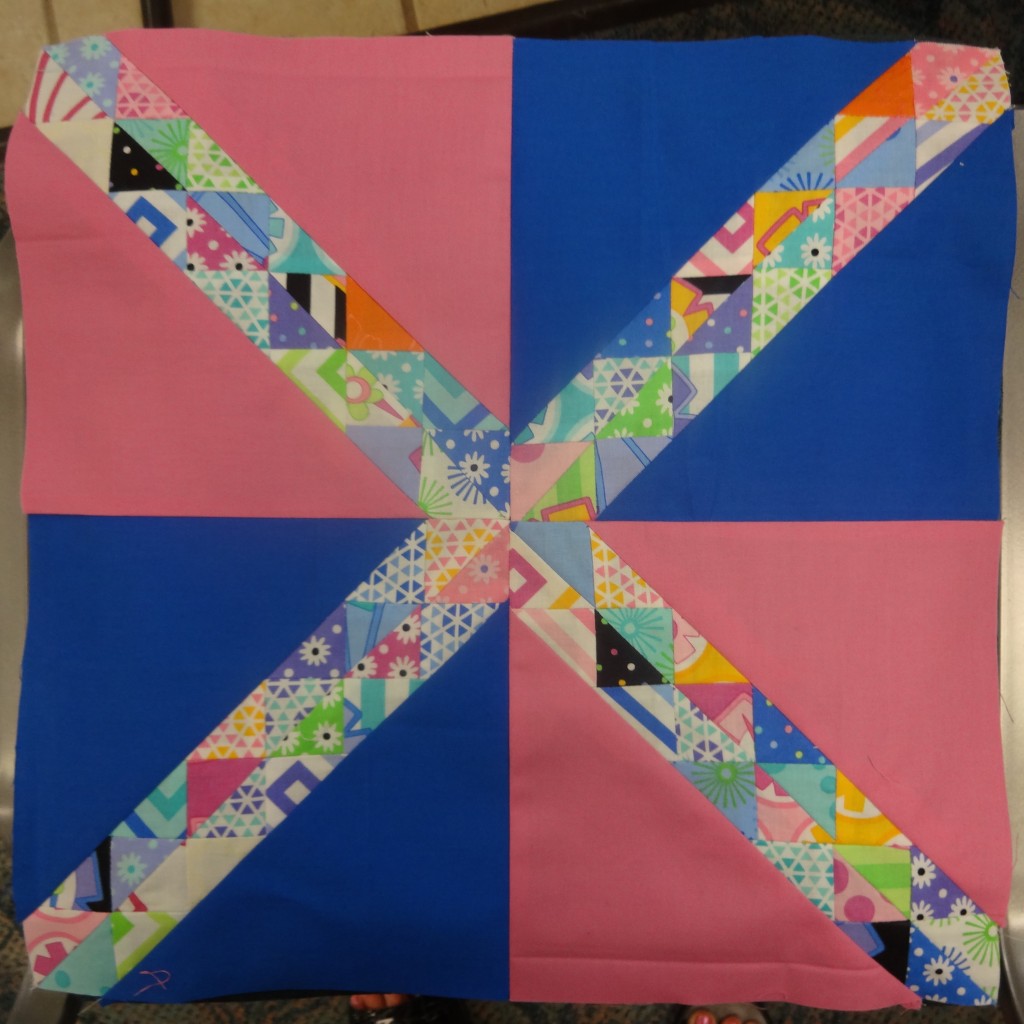 Sheila made a quilt top for donation.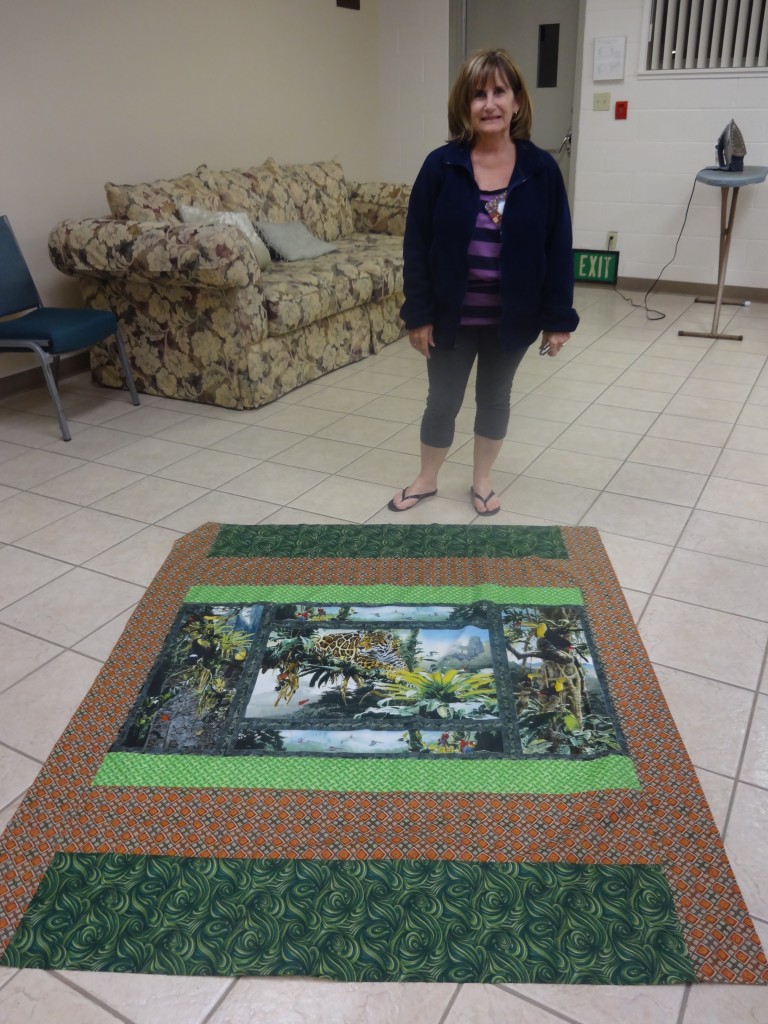 I made a Stacked Windmill block for Teresa. It took long time because I had to pull it all to pieces when I realized my 1/4″ seam allowances were not very accurate.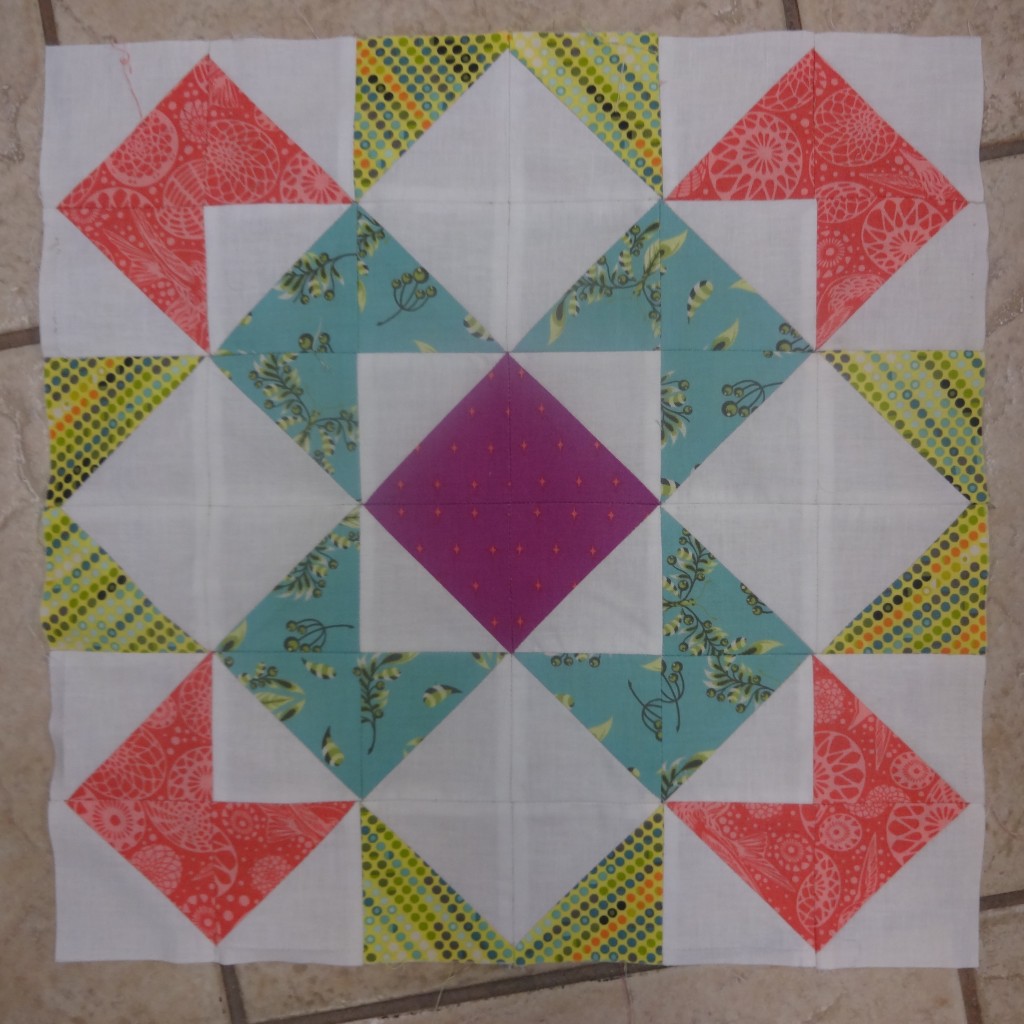 Sheila finished another quilt top!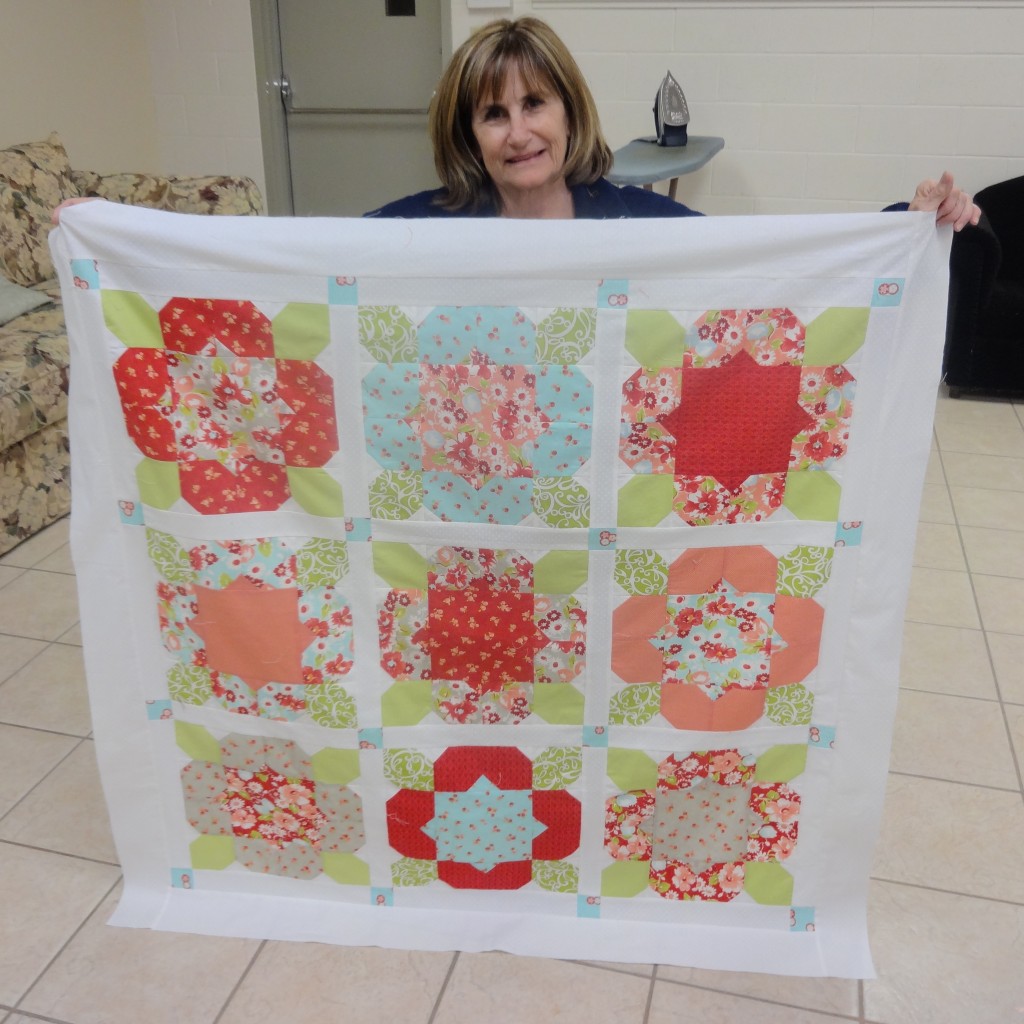 Time for bed.
Next morning the mist look very pretty over the fields.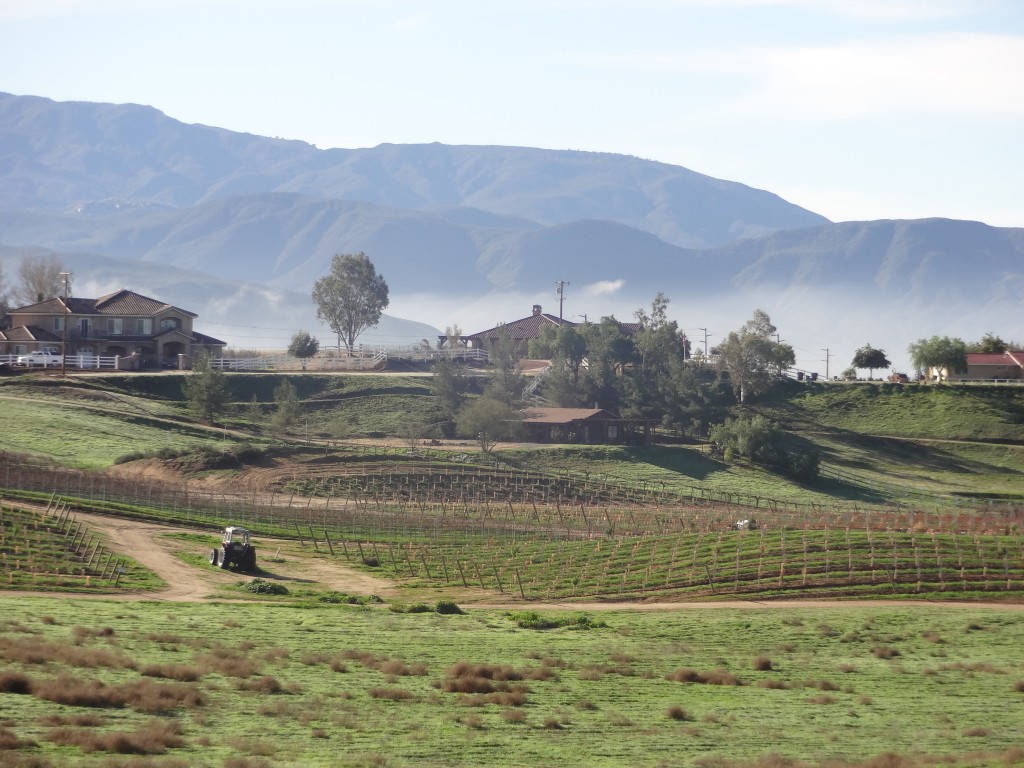 I made a Union Jack block for Sam using the tutorial from Molly Sparkles. I nearly got it right… sorry Sam, you'll know which one is mine!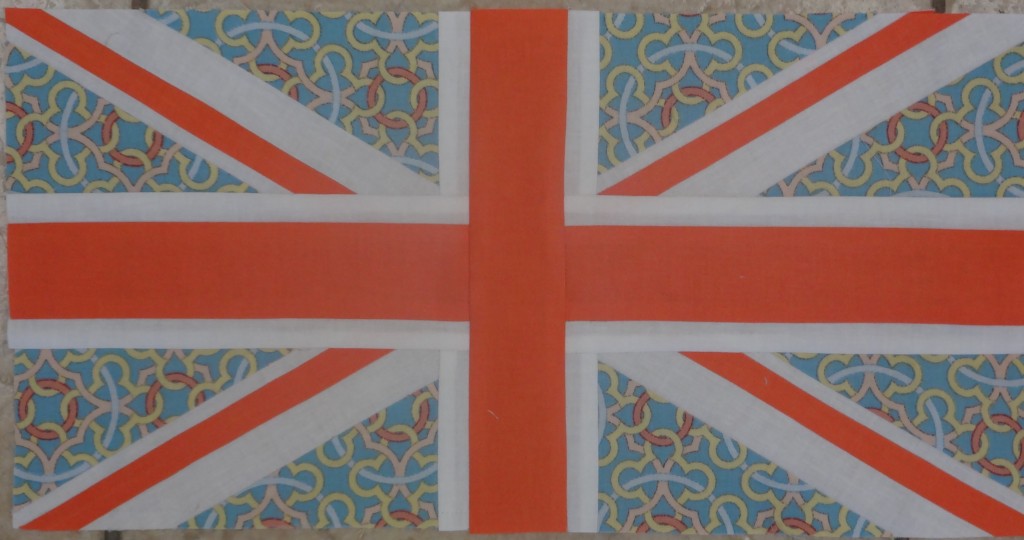 Next up was an Anna Marie Horner feather for Michelle. I have lots of left over strata that I cut wrong…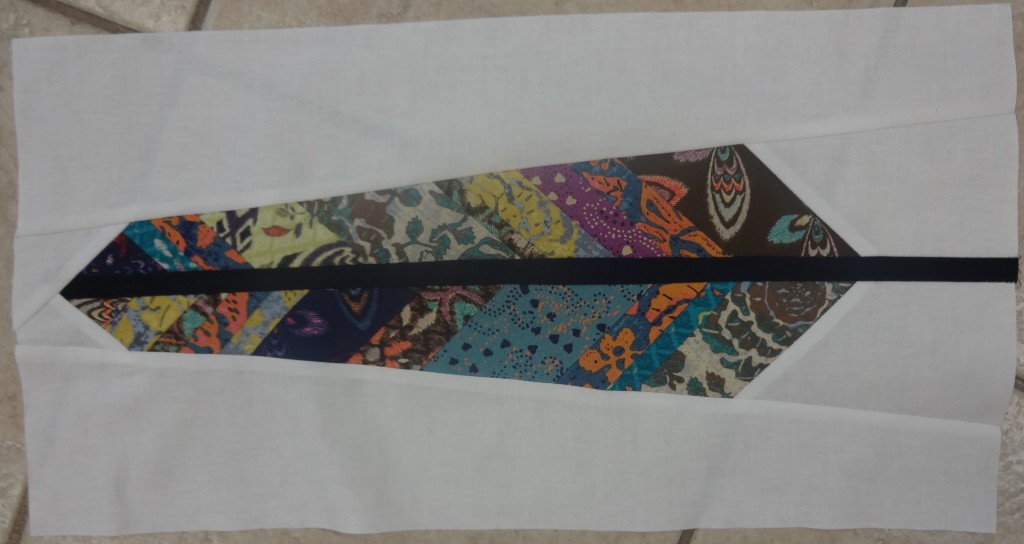 Sheila made this cute Easter Egg.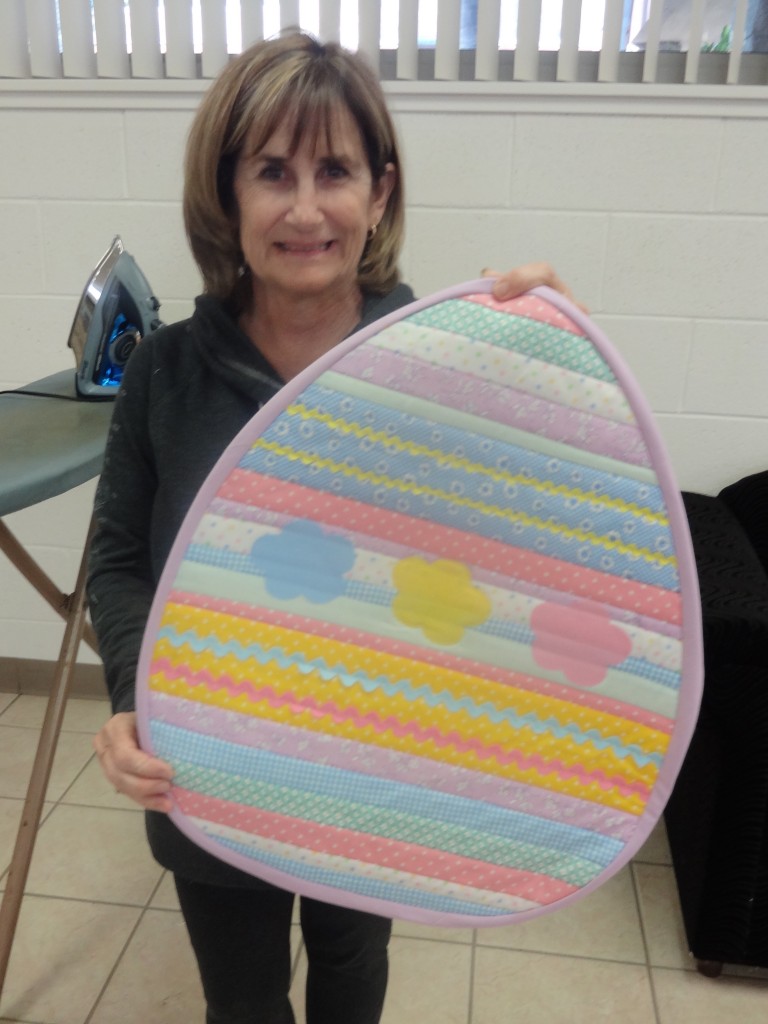 I finished up the bee blocks with four stars for Lynn. Yes, I used the half square triangle blocks that I had made in the wrong size for Teresa's block.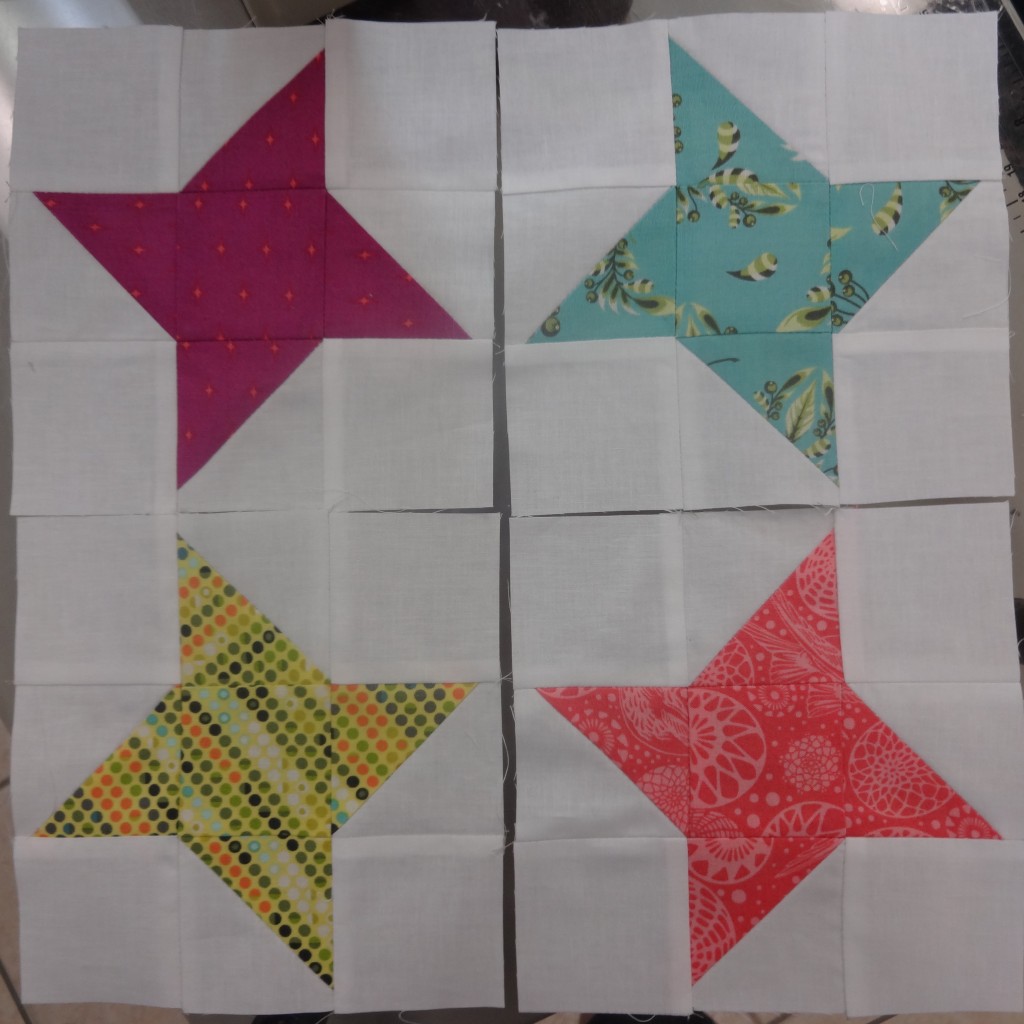 Yeah! Done… here's a view of the mess on my table…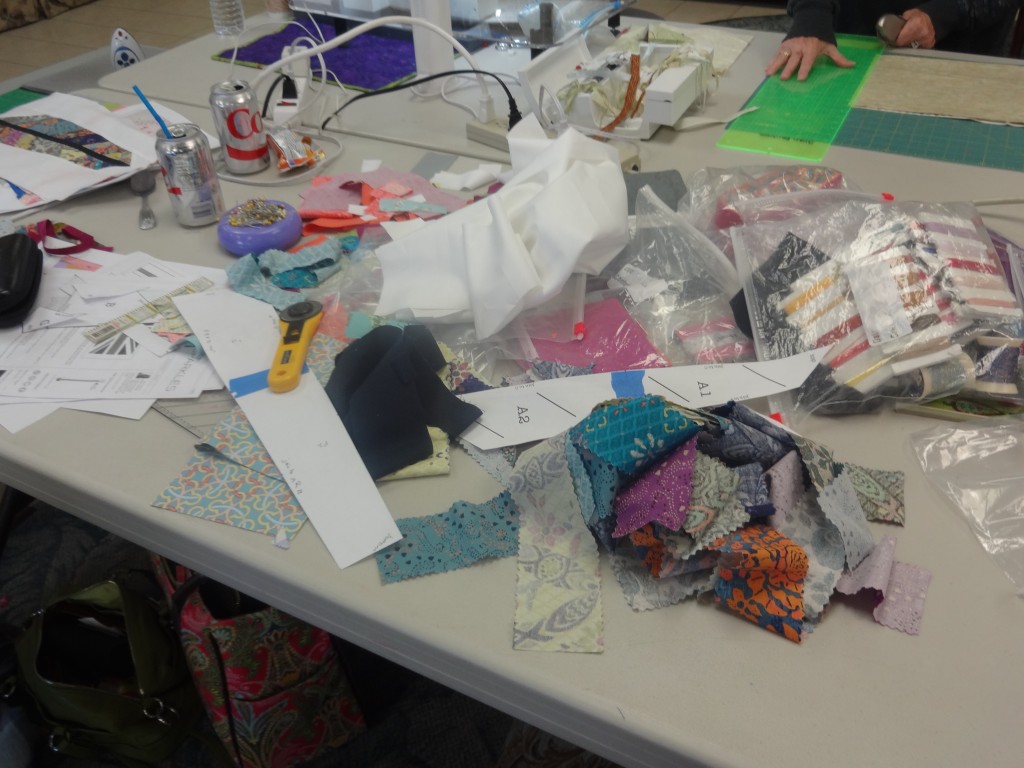 I ignored the mess and spent the evening with some embroidery.
Next day I spent a happy morning and afternoon making ten place mats, a square table topper and a table runner ready for QuiltCon. They still need layering and quilting. I'll sew some of them in advance and the others I'm going to be using for demos. For some reason I didn't take pictures but there are sure to be some soon, maybe next week?
Susan worked hard on her Christmas quilt.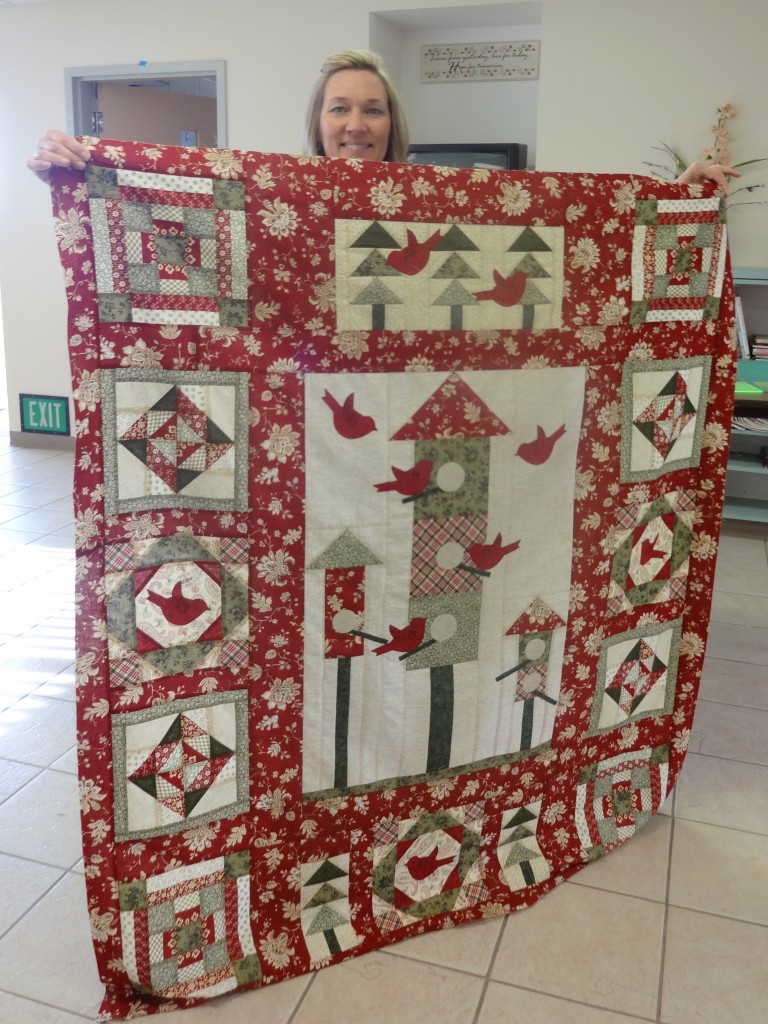 All finished with a piano key border!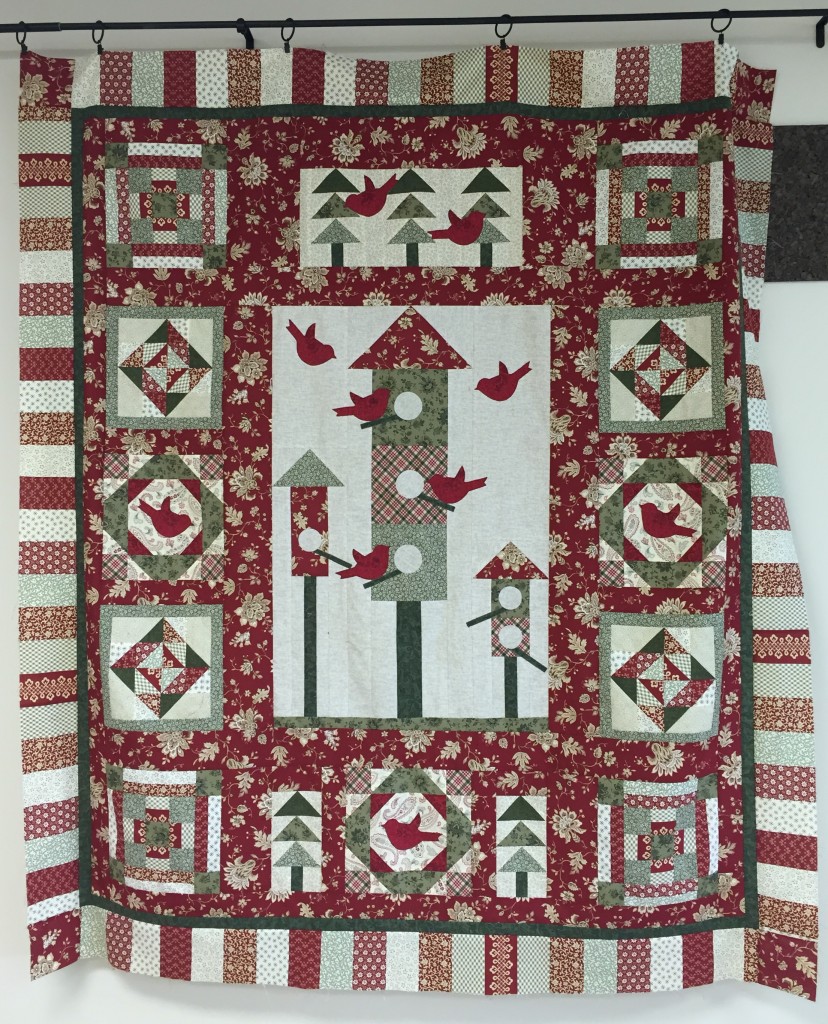 Linda was very happy with her Lil' Twister quilt top, made for her grand-daughter.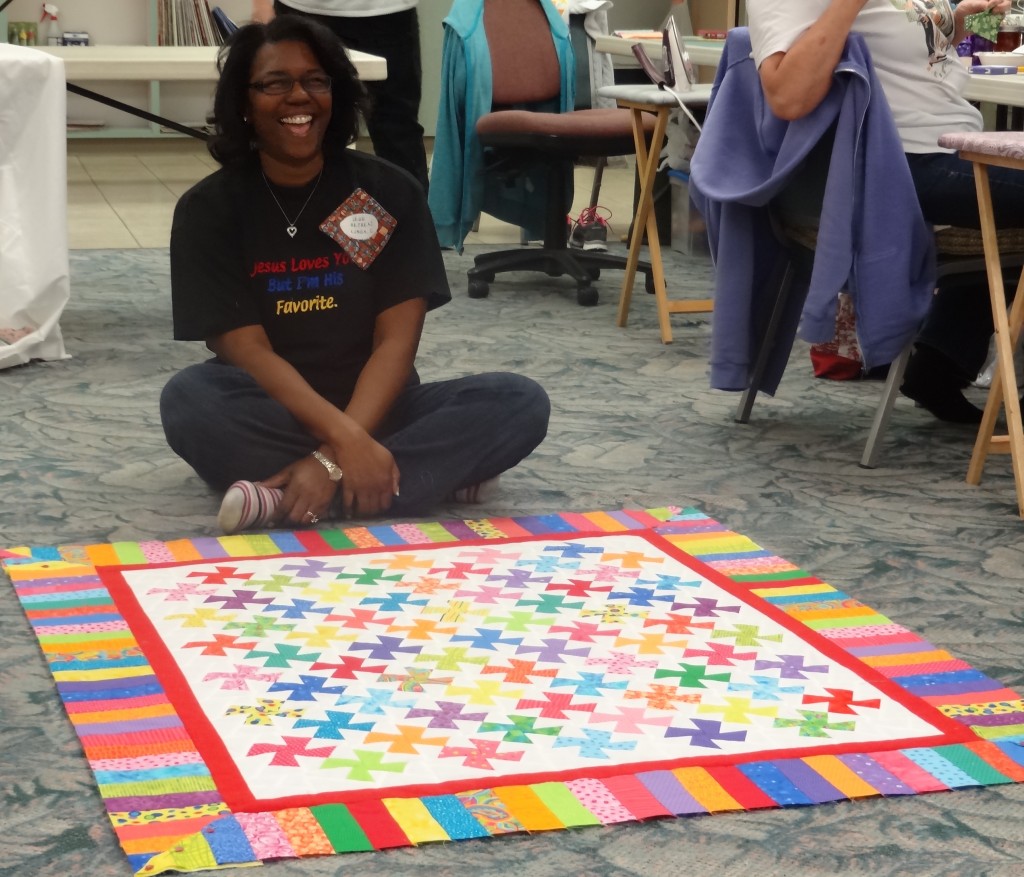 Today we just had the morning to sew so I took my scrap bag and some happy thoughts to make a Happy Scrappy Improv Quilt.
It includes a bit of everything I stitched during my time away. Very happy indeed.
The retreat center was super. Our rooms were great. The food was delicious. The grounds were full of interesting plants.
Birds of Paradise don't bloom in January in Naperville…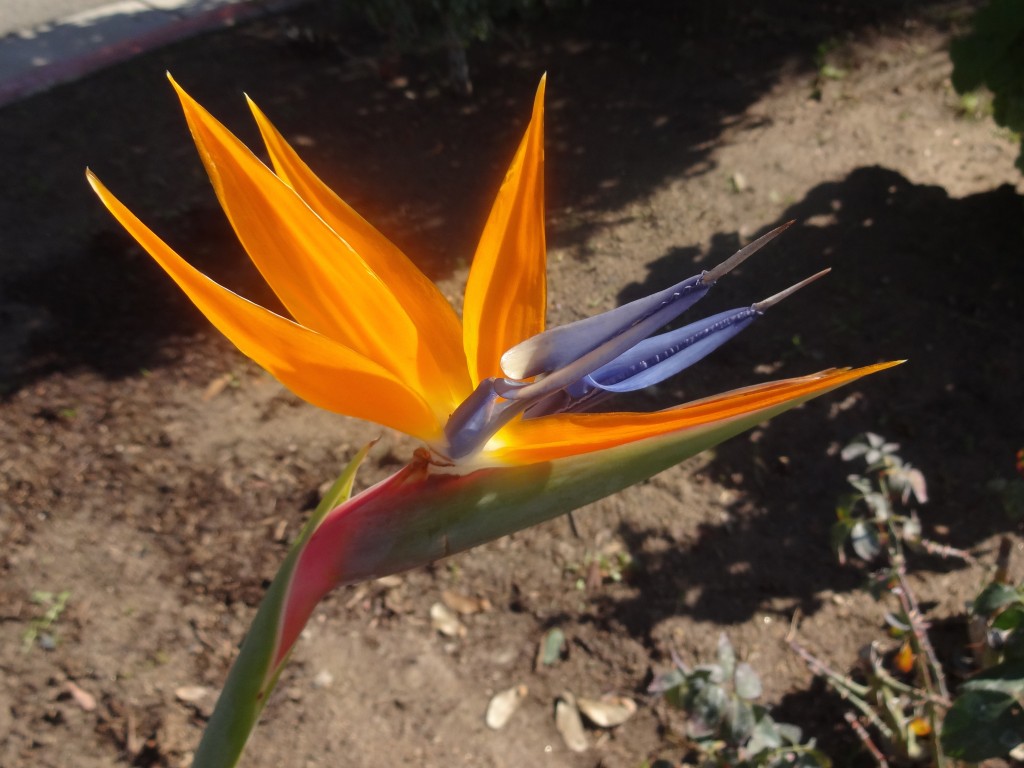 The others laughed at me when I went to take a picture of this lemon tree.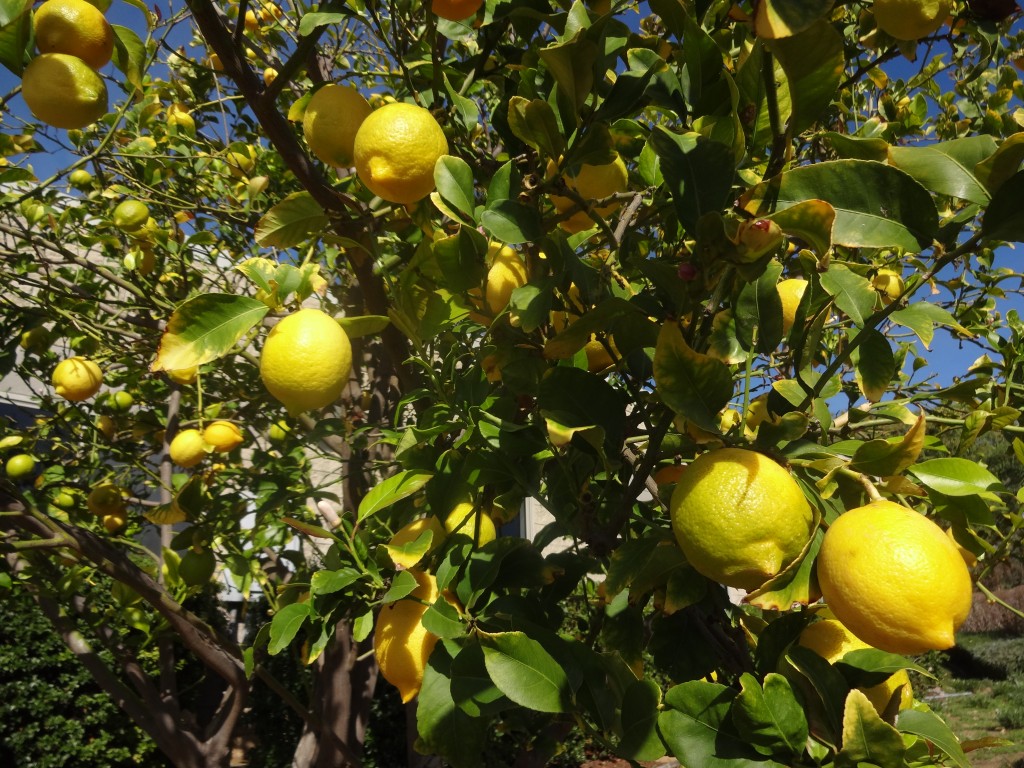 There was lots of laughing during our time away. Fourteen quilt ladies for four days have lots of fun. Same time next year?