It was raining on Tuesday morning when I left the house for the fifty or so mile drive to Huntley…
First stop was for gas. Yes, the fuel gauge was registering one and a half gallons remaining as I pulled out of the driveway. That wasn't going to be enough to get me even half way! The gas pumps were under cover which was a good thing as the rain came down harder.
The GPS told me it was going take just over an hour for my journey.
The rain continued. After I had been on the road for 45 minutes the GPS told me it would take another 65.
You've got to love the highway for a wet morning commute…
I finally got off the very congested 355 onto I-90 to enjoy the construction zone nearly all the way to my exit… Benjamin would have loved telling me all about the various diggers along the route! At least I was in the car and not out there working in the rain. The traffic sped up a little.
Of course I did finally reach my destination, just in time for social time. I set up quickly before I socialized too!
There's something about a 25 cent table that always attracts a crowd…
Don't you love this quirky bird bag?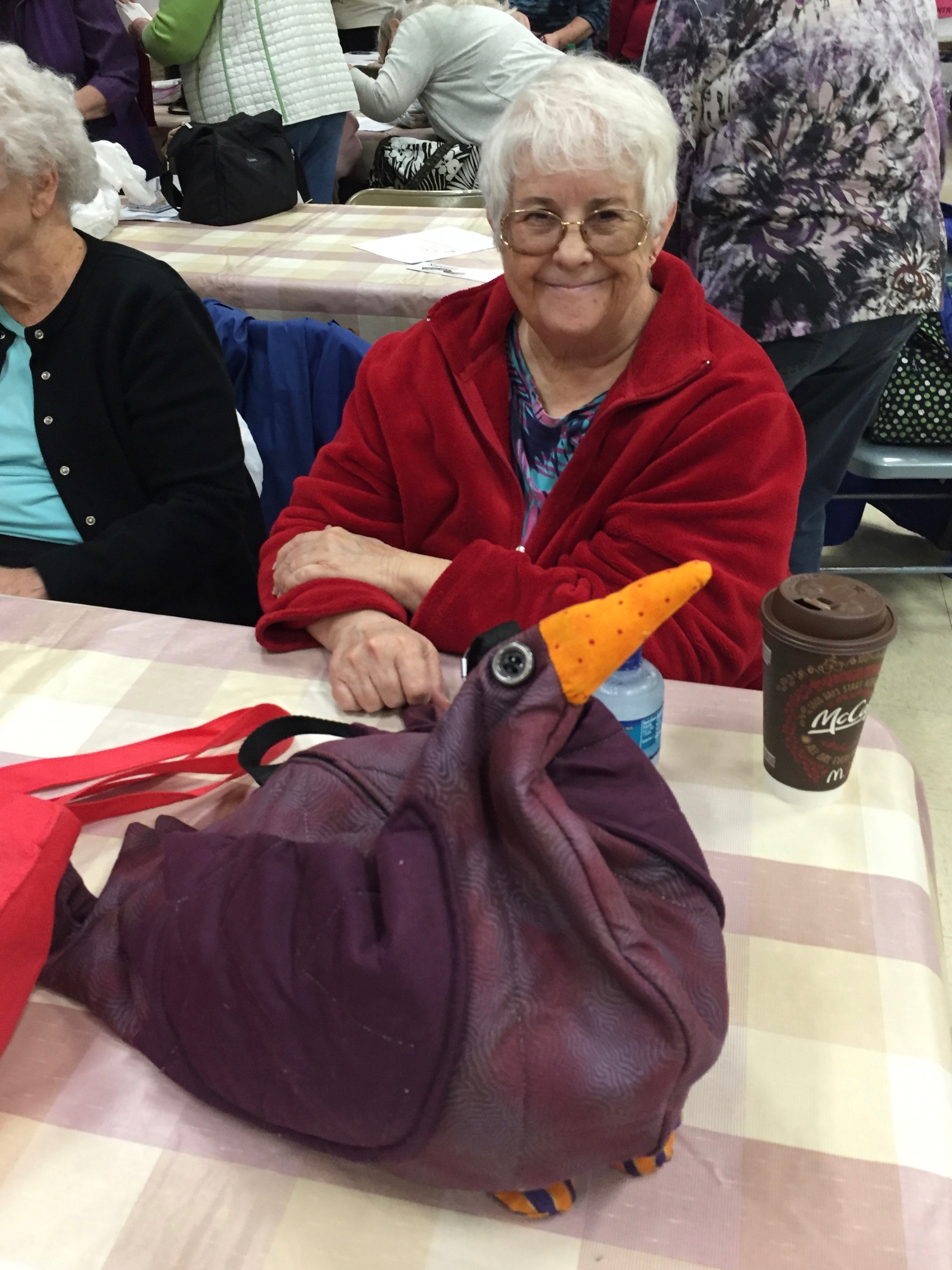 We had a very efficient business meeting and then I was up.
I do enjoy taking pictures of the members before I start.
Here's the left hand side of the crowded room.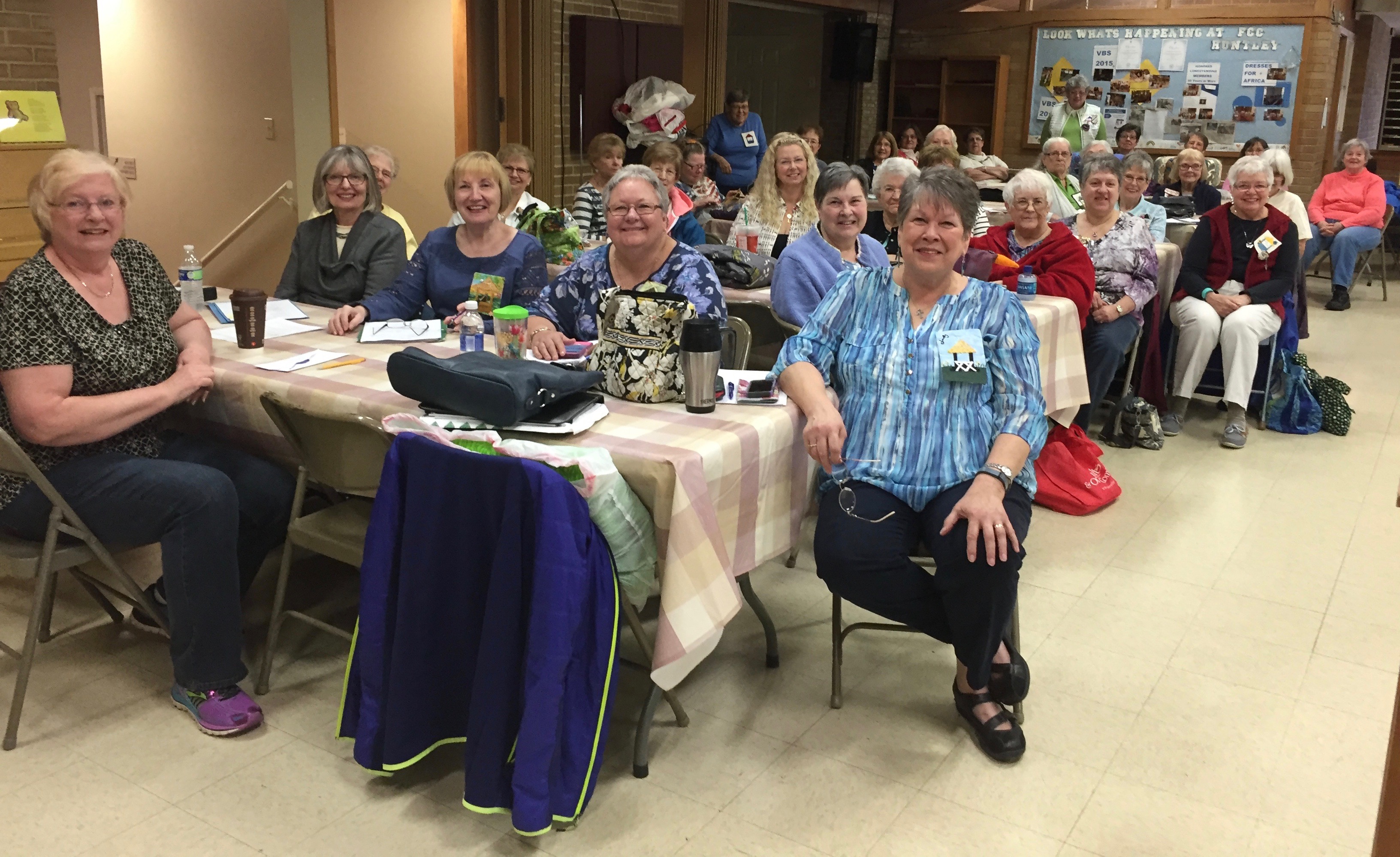 And the right hand side!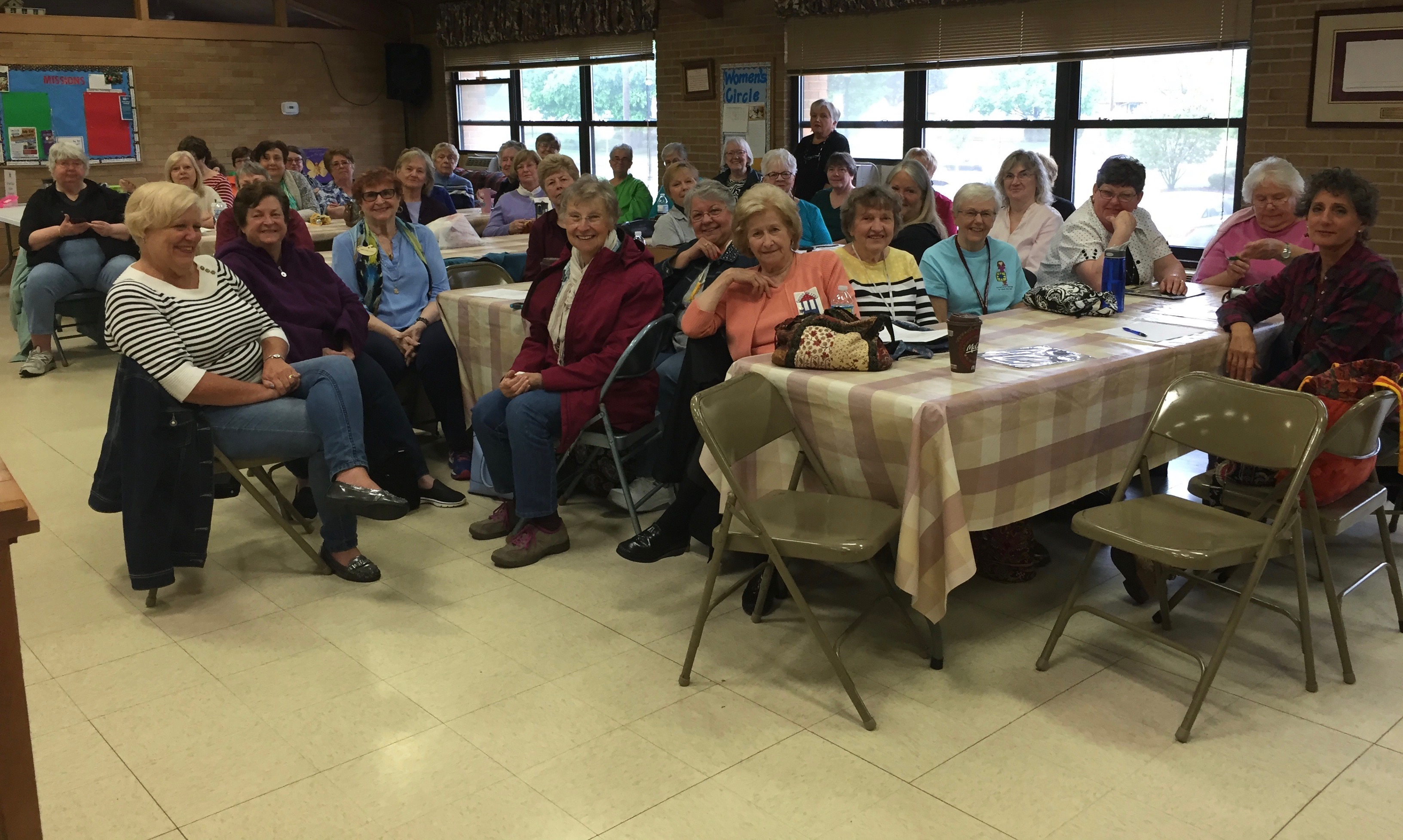 They were a friendly bunch and I didn't hear any snoring during my Lessons Learned While Quilting presentation.
Show and Tell was next.
A lovely One Patch Wonder quilt.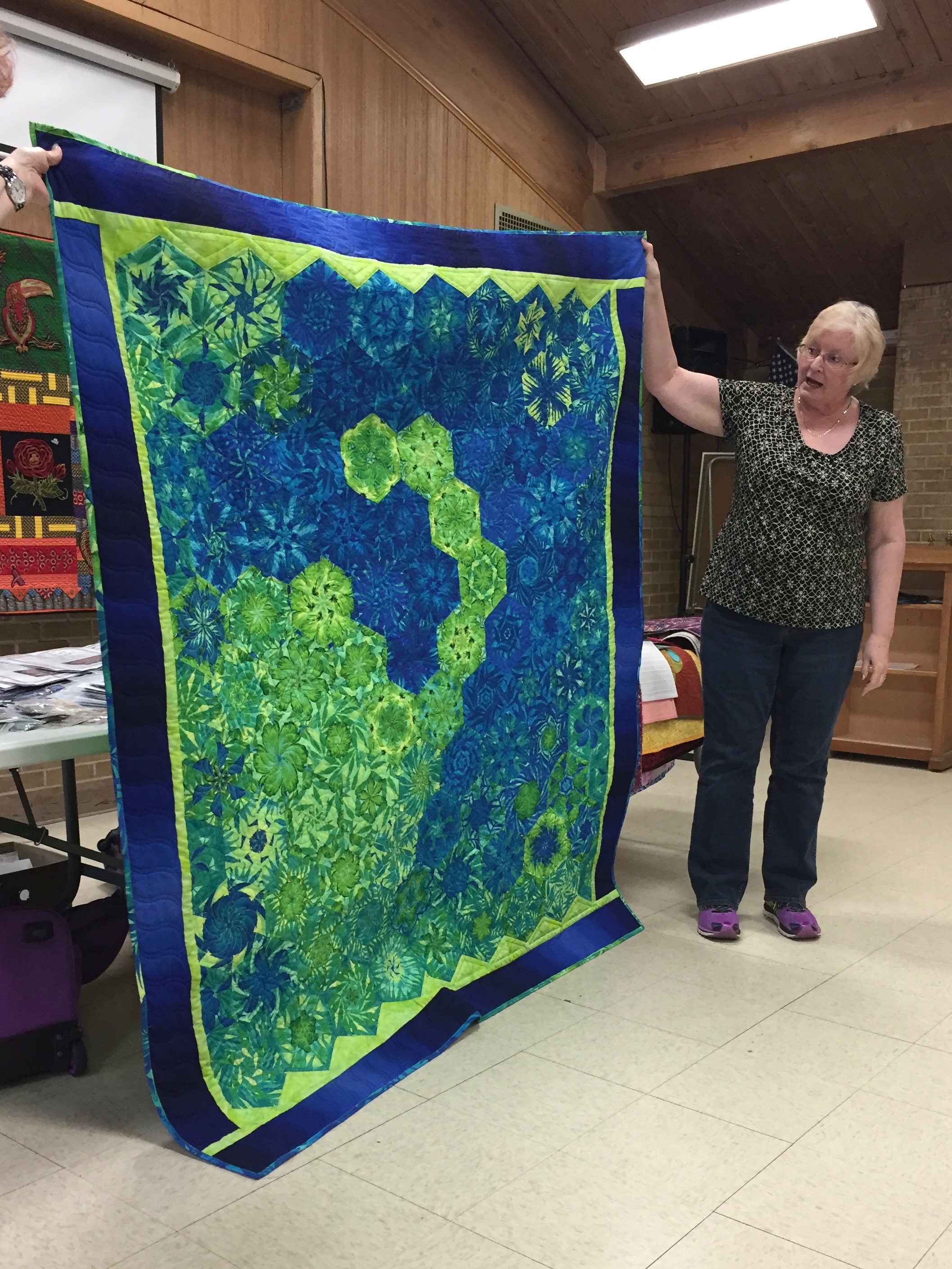 A special child is going to be getting this quilt.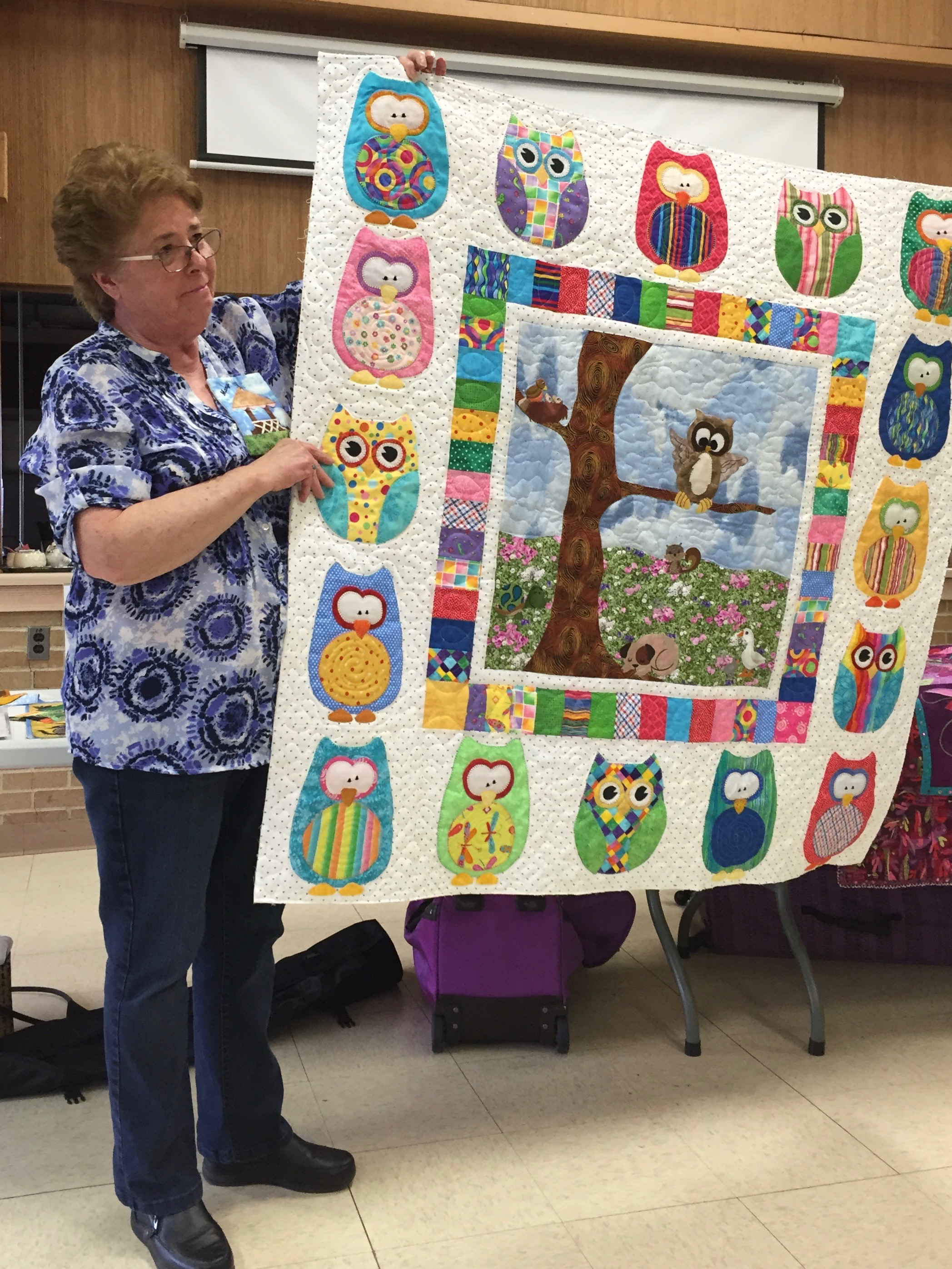 Ready for Christmas?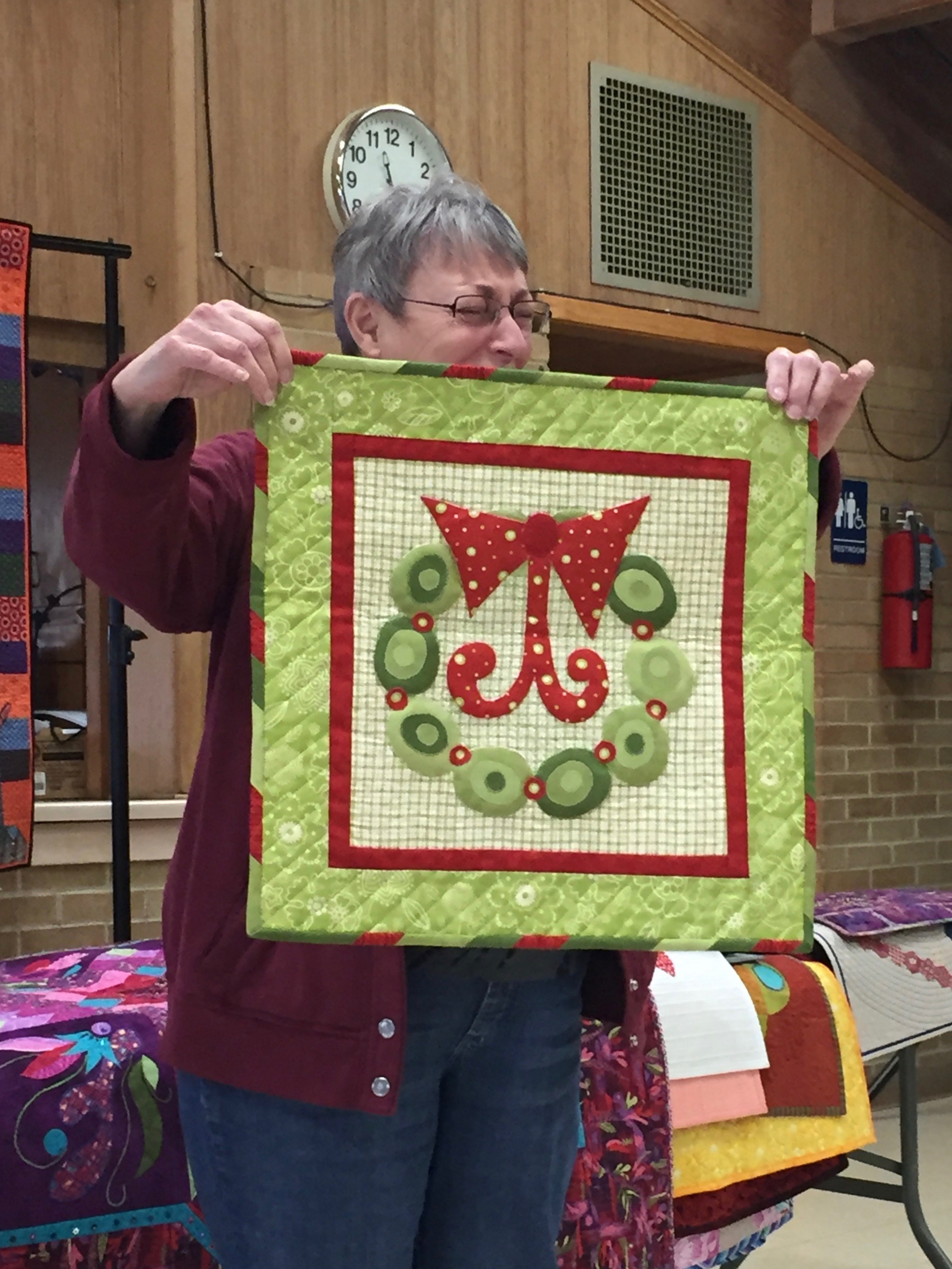 Tuffets and a co-ordinating spider!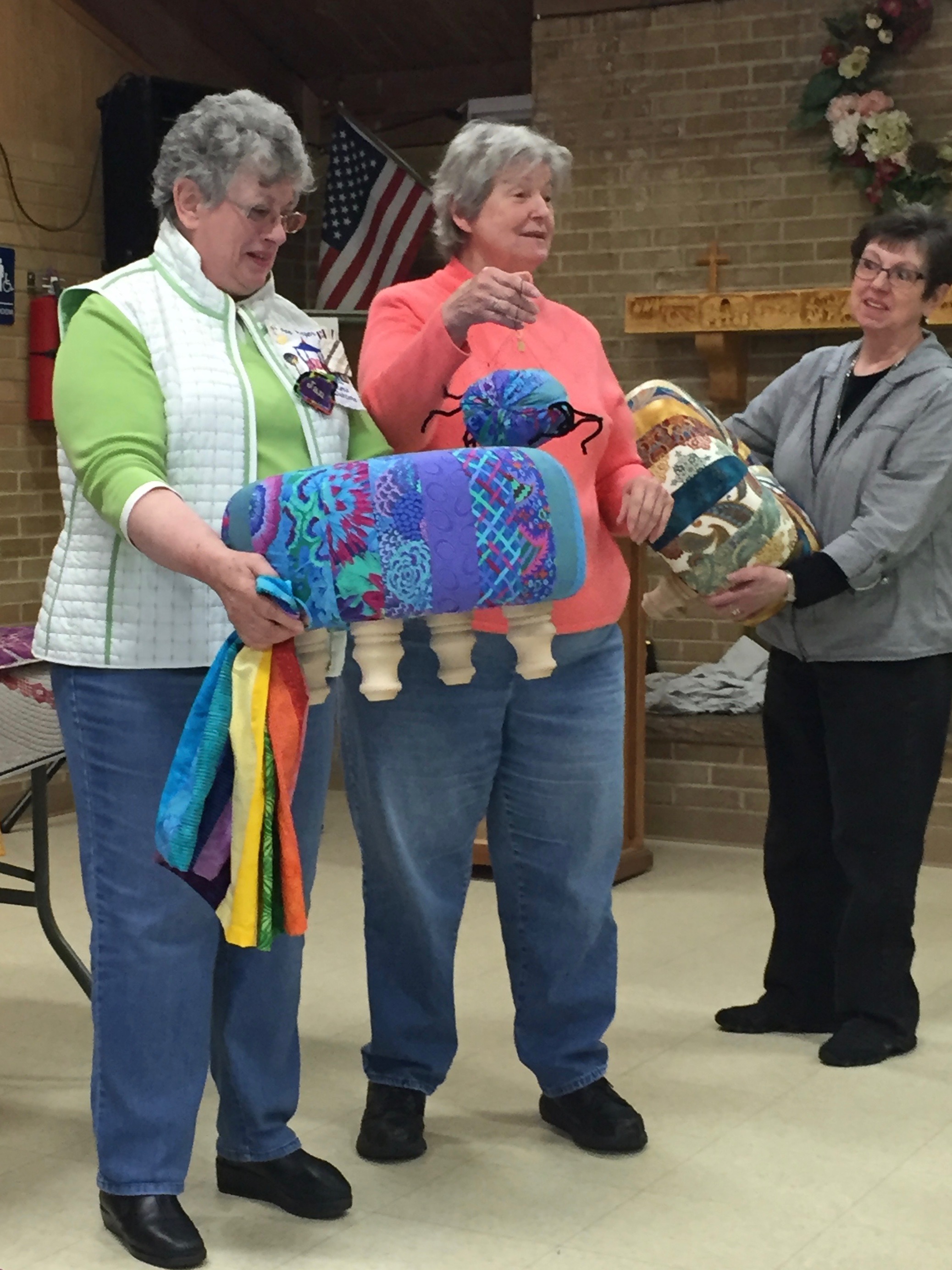 Another baby quilt.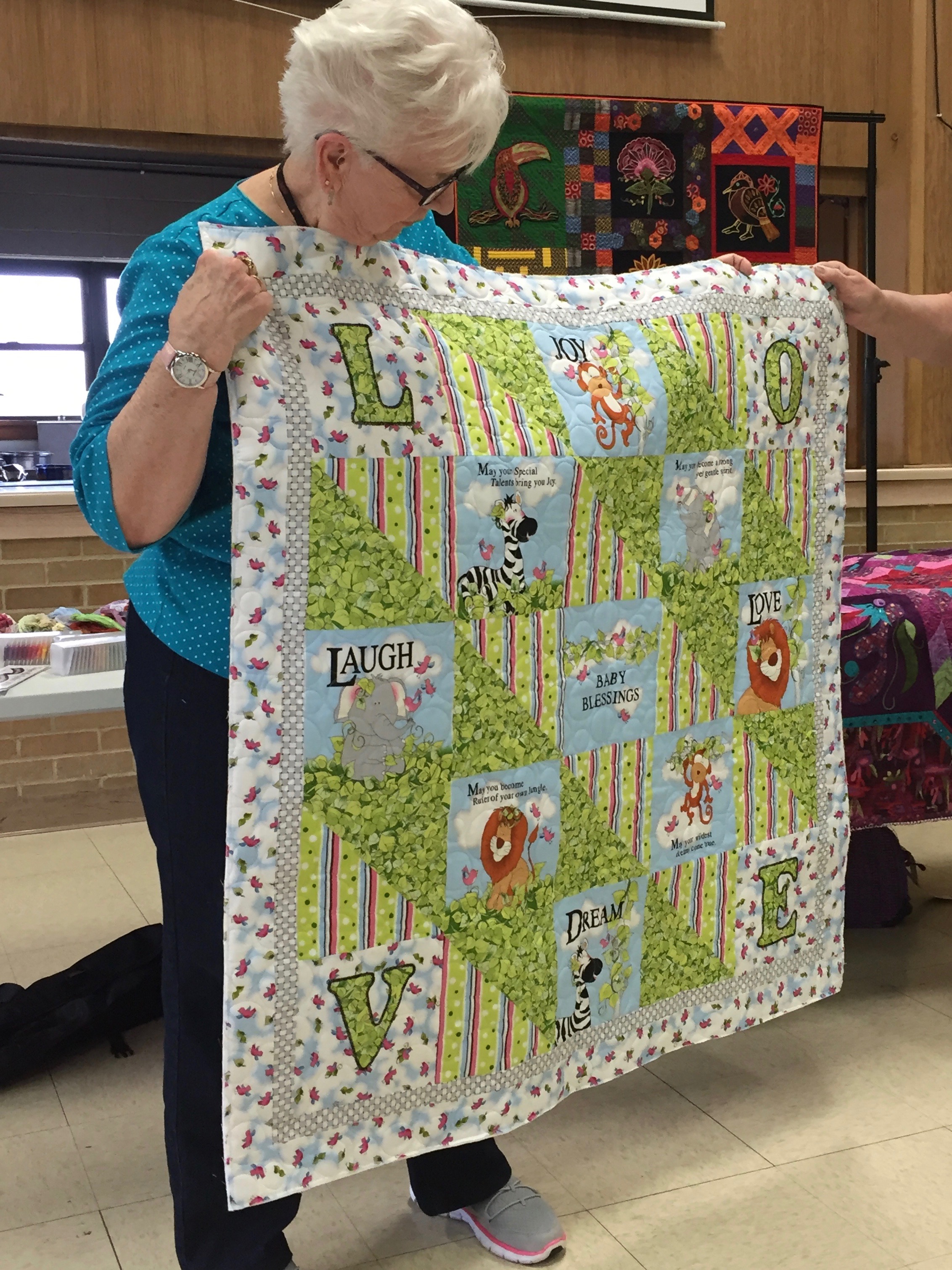 All made with love.
The meeting over the ladies came up to have a closer look.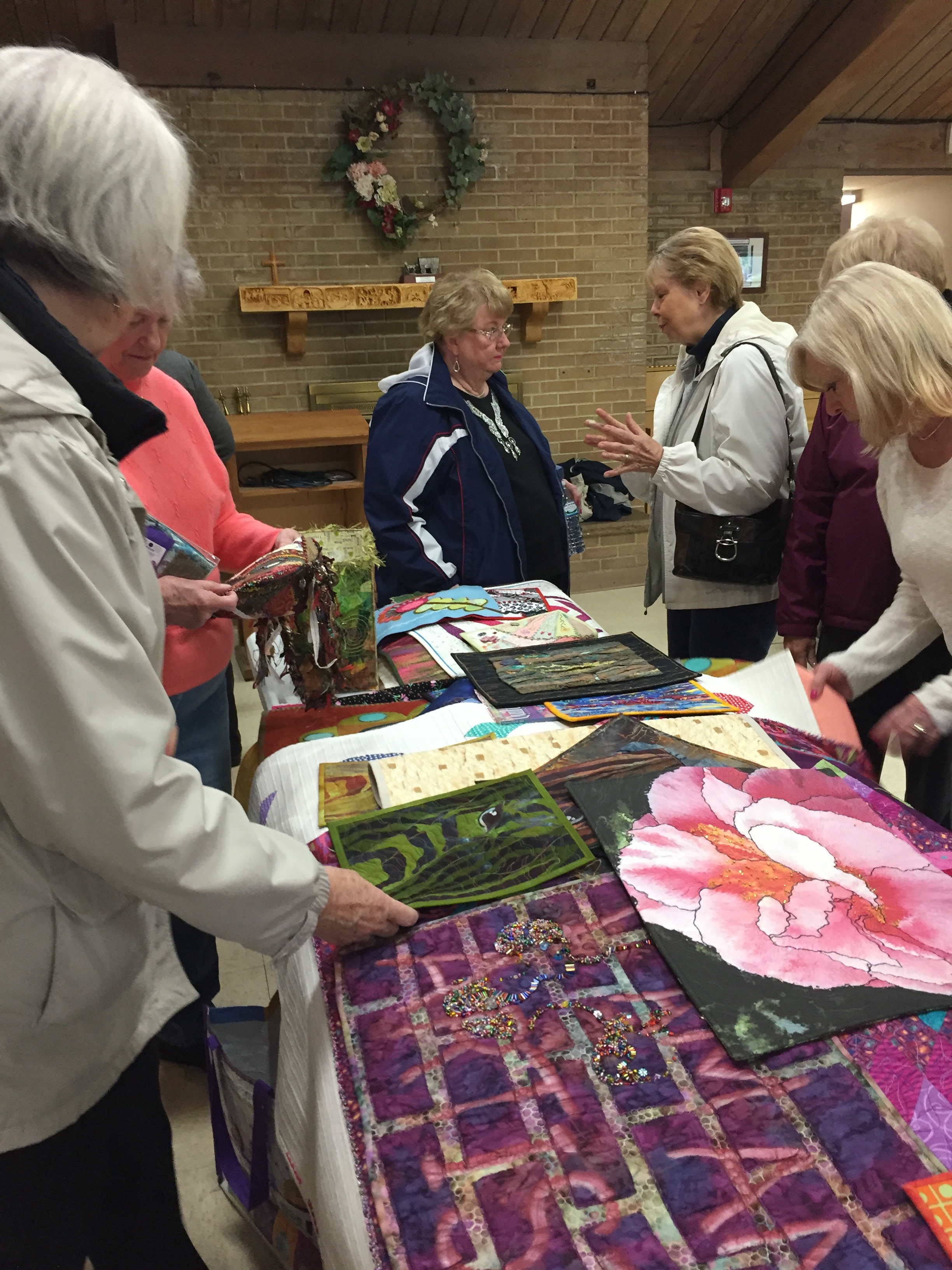 It was six years since I had been to Huntley to give a presentation on fabric wrapped coil pots… So much has happened in the intervening years. It really is true that time flies when you're having fun!