I met the members of the NorthWest Arkansas Modern Quilt Guild for dinner before we made our way to their meeting place on Tuesday evening. I was booked for my Lessons Learned While Quilting lecture and the members of Pieces'n'Patches were invited too. There were 12 guests announced which made for a lively crowd…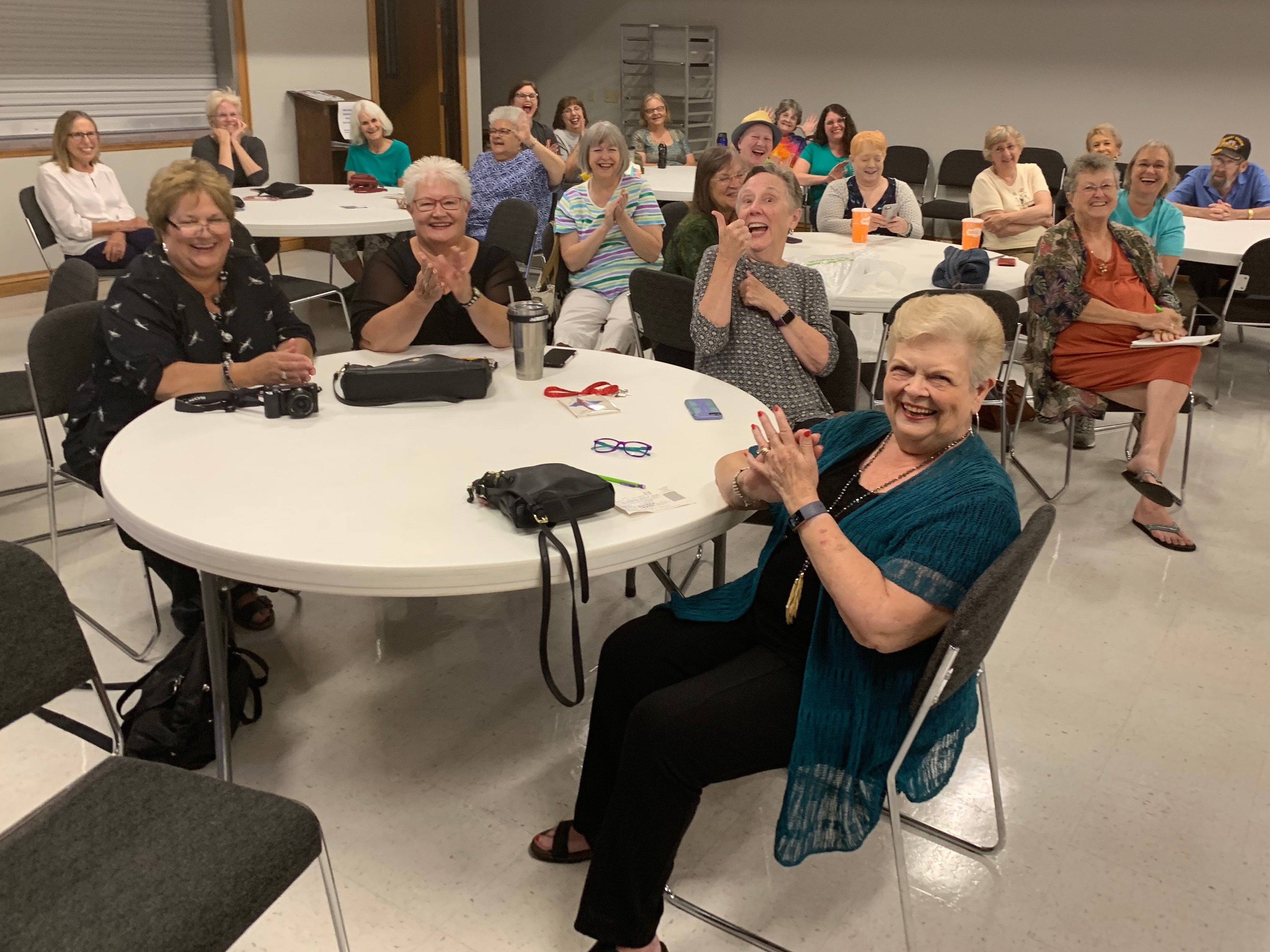 Show and Tell came after the break.
I did like the setting of this 100 blocks quilt. The individual blocks just floated across the different color background stripes.
Elizabeth had made two cute pillows for her daughters.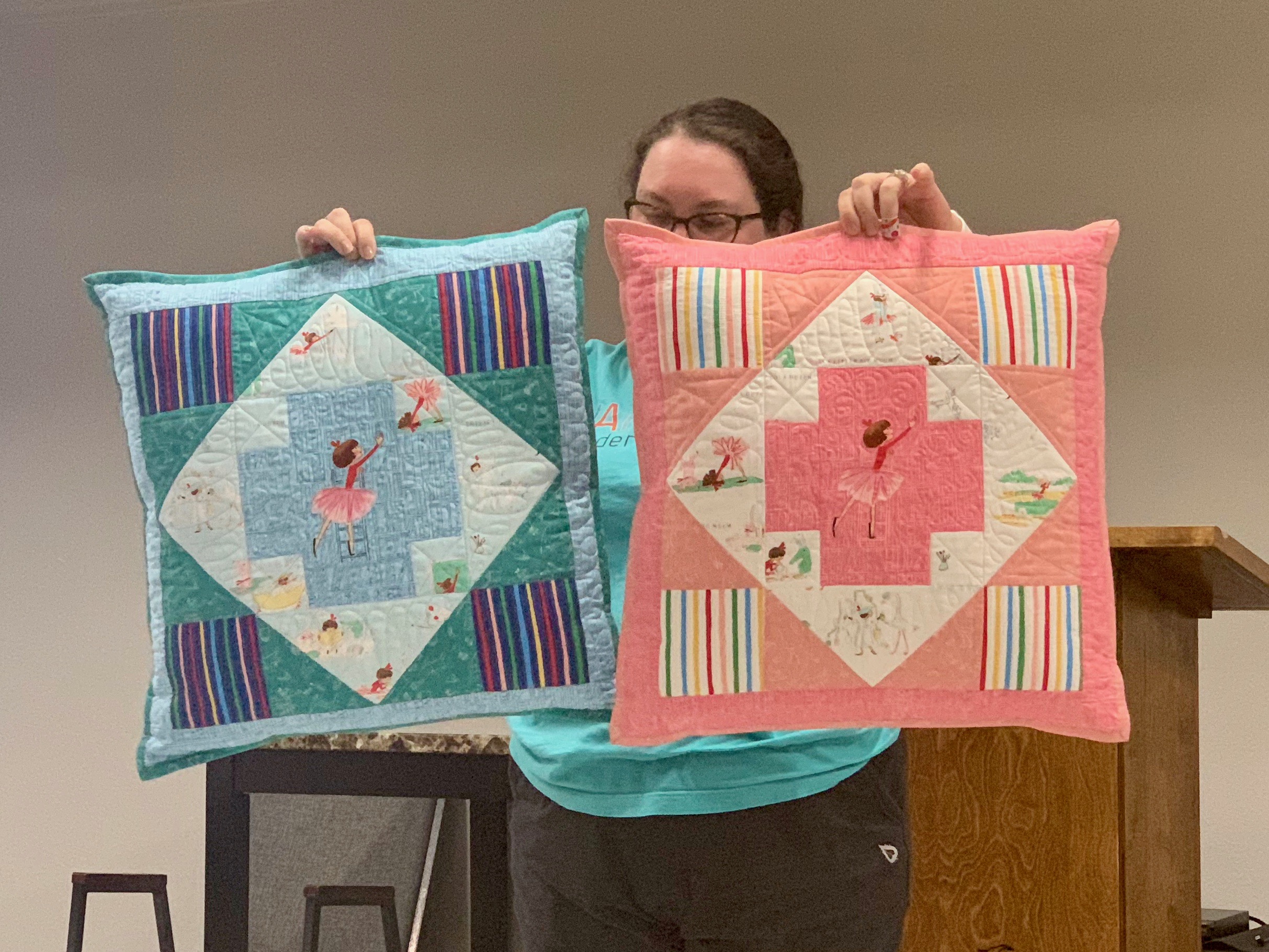 The guild is going to be very busy with all the challenges and projects they have coming up in the next few months! It was fun to spend the evening with them.
I had booked an afternoon flight home so I had a few hours to look for another adventure on Wednesday morning. I packed my bags and checked out of my hotel with Google Maps set for the Crystal Bridges Museum of American Art. It's closed on Tuesdays but I knew I had time for a quick visit as long as I didn't dawdle 🙂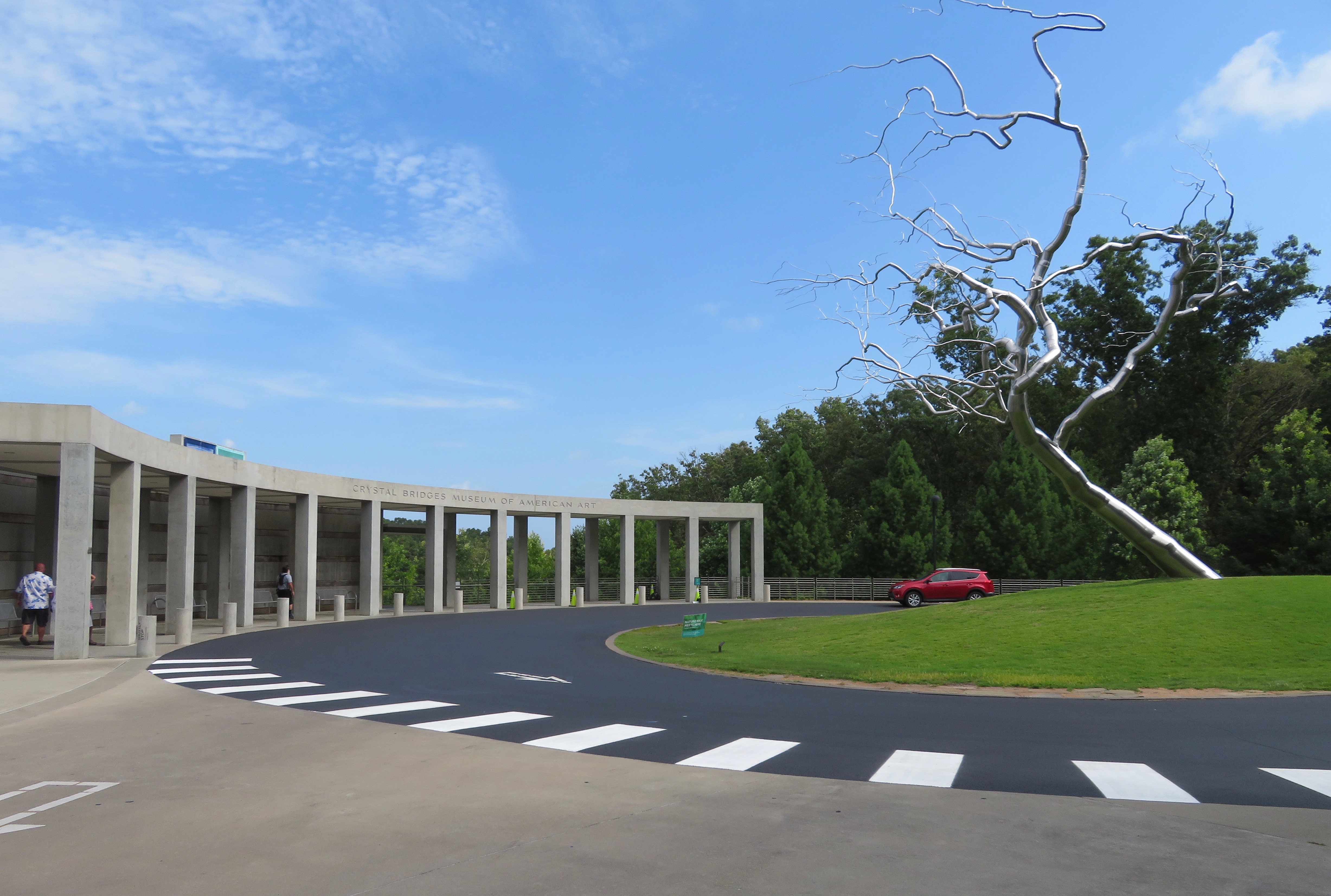 I arrived just after opening time at 10 AM and there were already lots of cars in the parking lot. The entrance is two levels down and is guarded by a large spider! (Maman by Louise Bourgeois)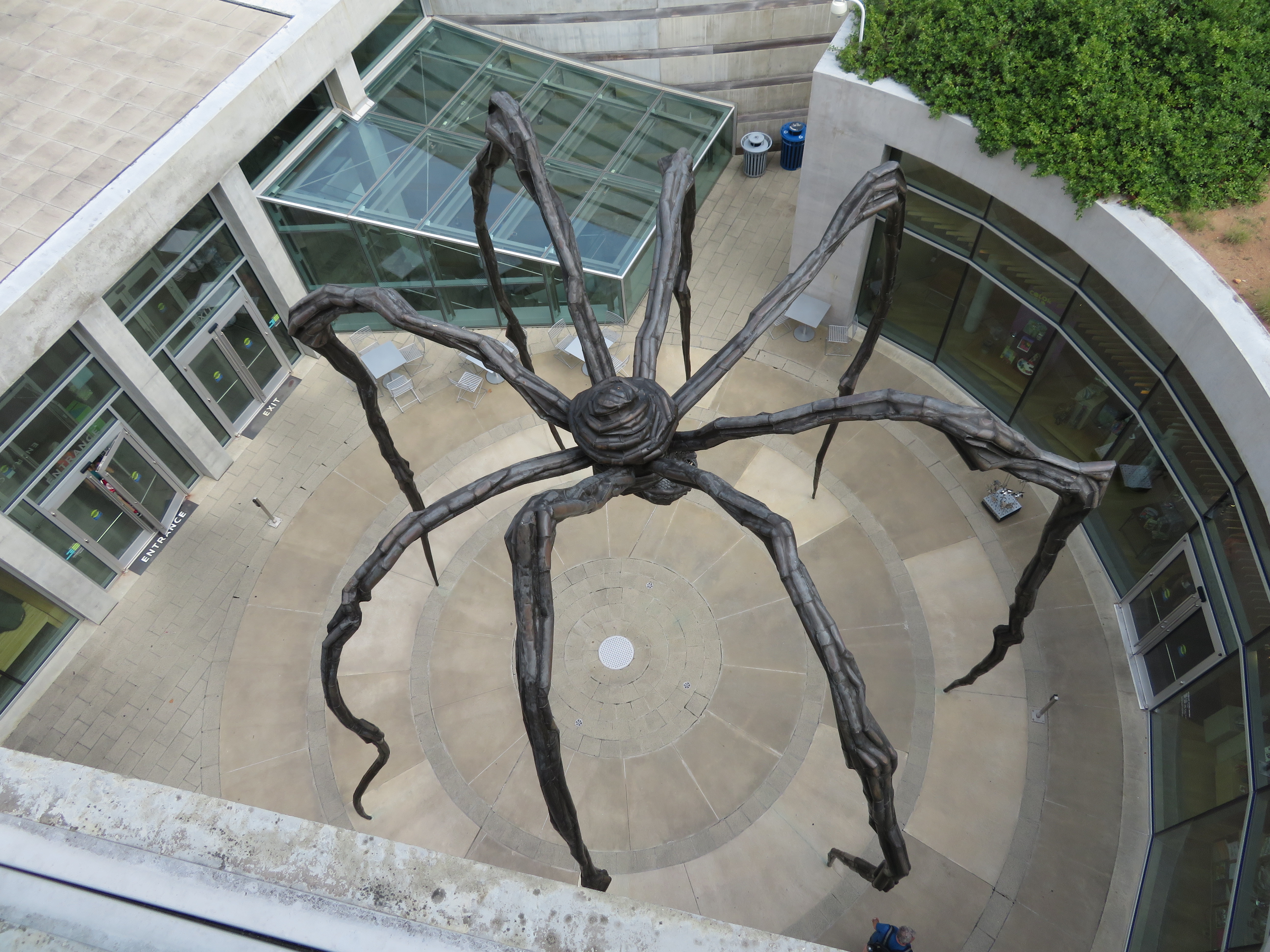 A view of the museum from above…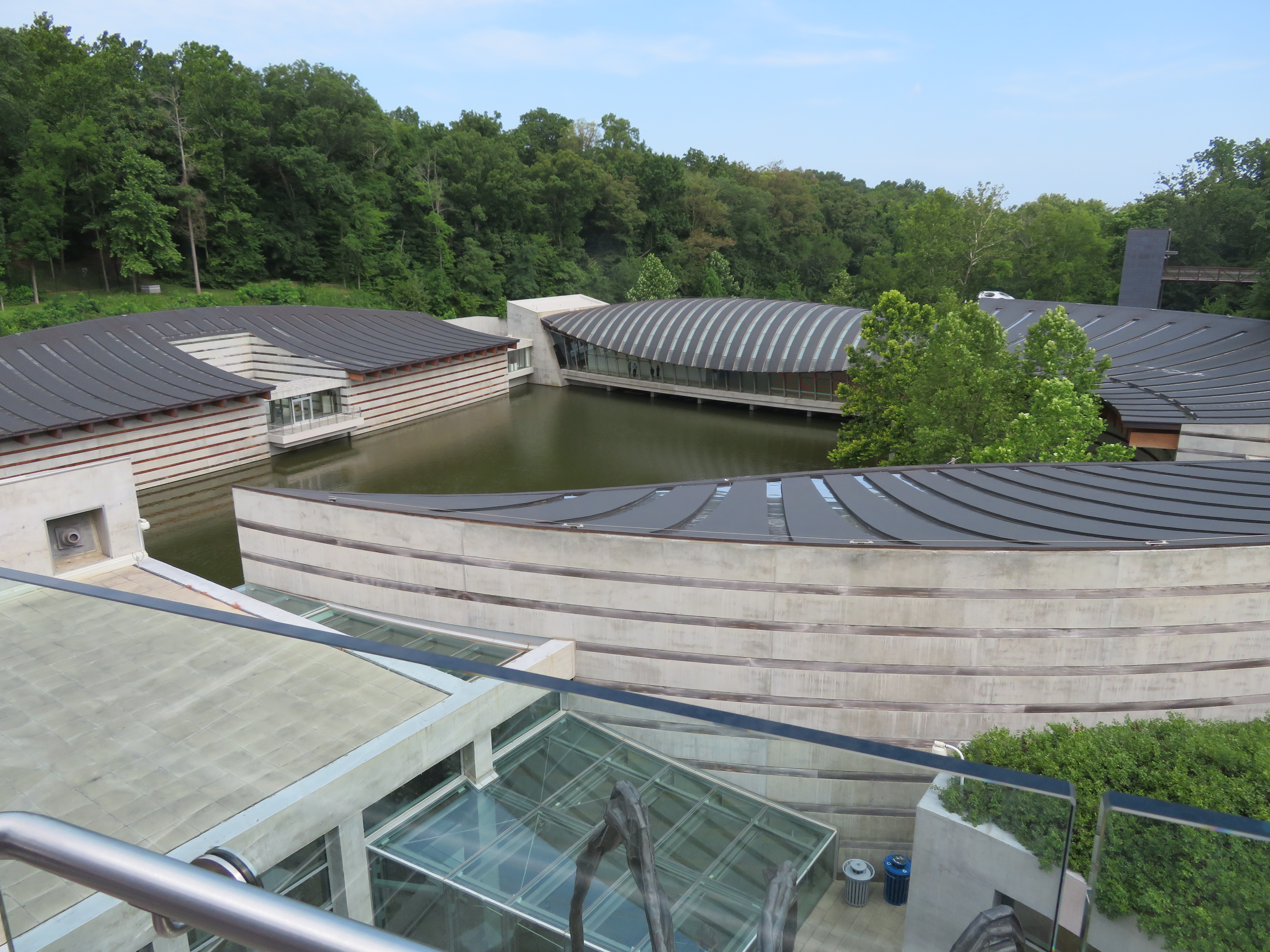 That spider really is huge. Here's another picture to give you some idea just how big it is.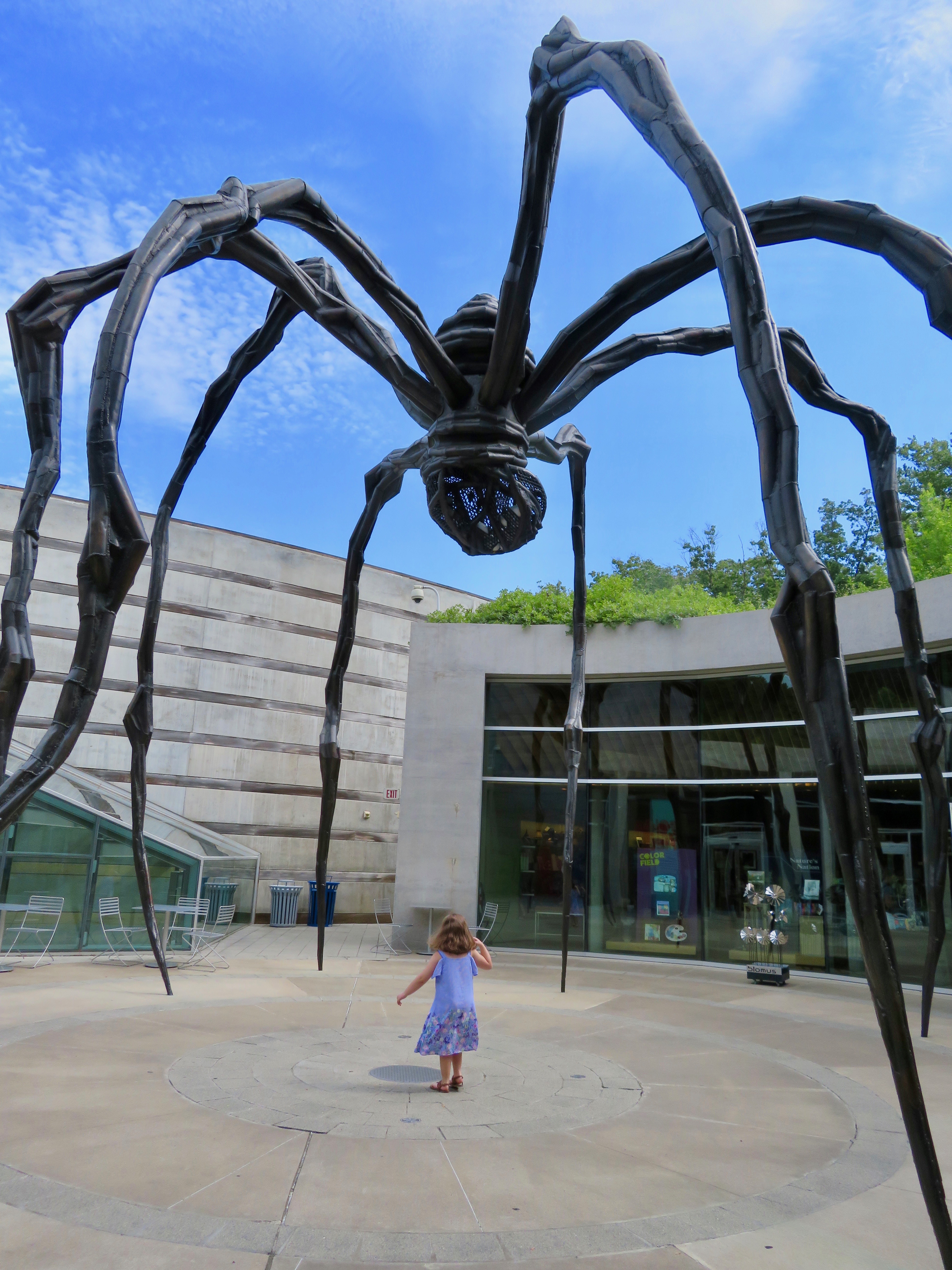 I went inside to work out what to do and where to go. The museum itself is free to visit. There is a fee for special exhibits but there wasn't going to be time for those on this occasion. I would be able to view the Frank Lloyd Wright house so I got a ticket for that and set off to take a look.
Past the Chihuly glass balls on the lake,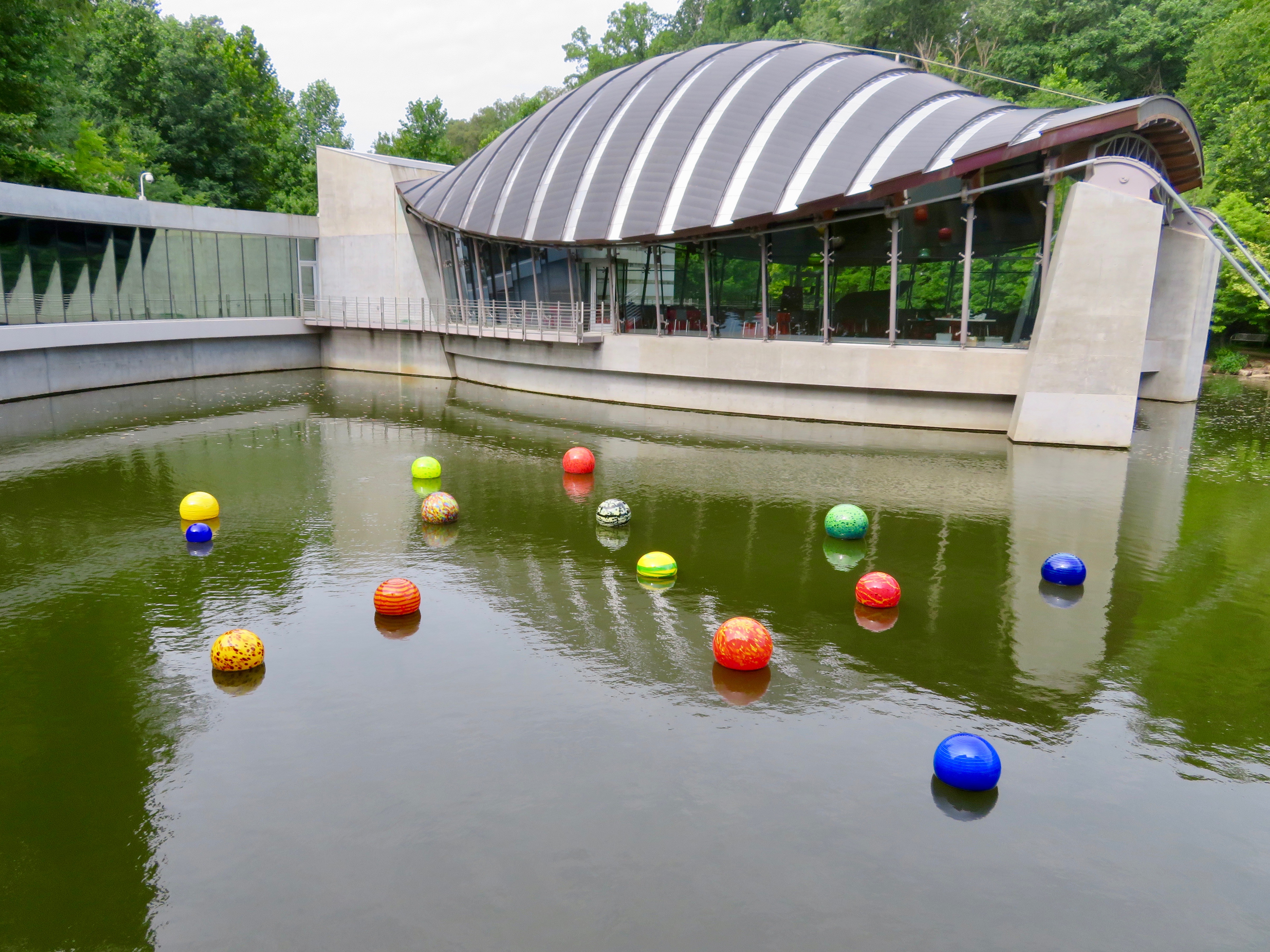 and the Turquoise Reeds and Ozark Fiori.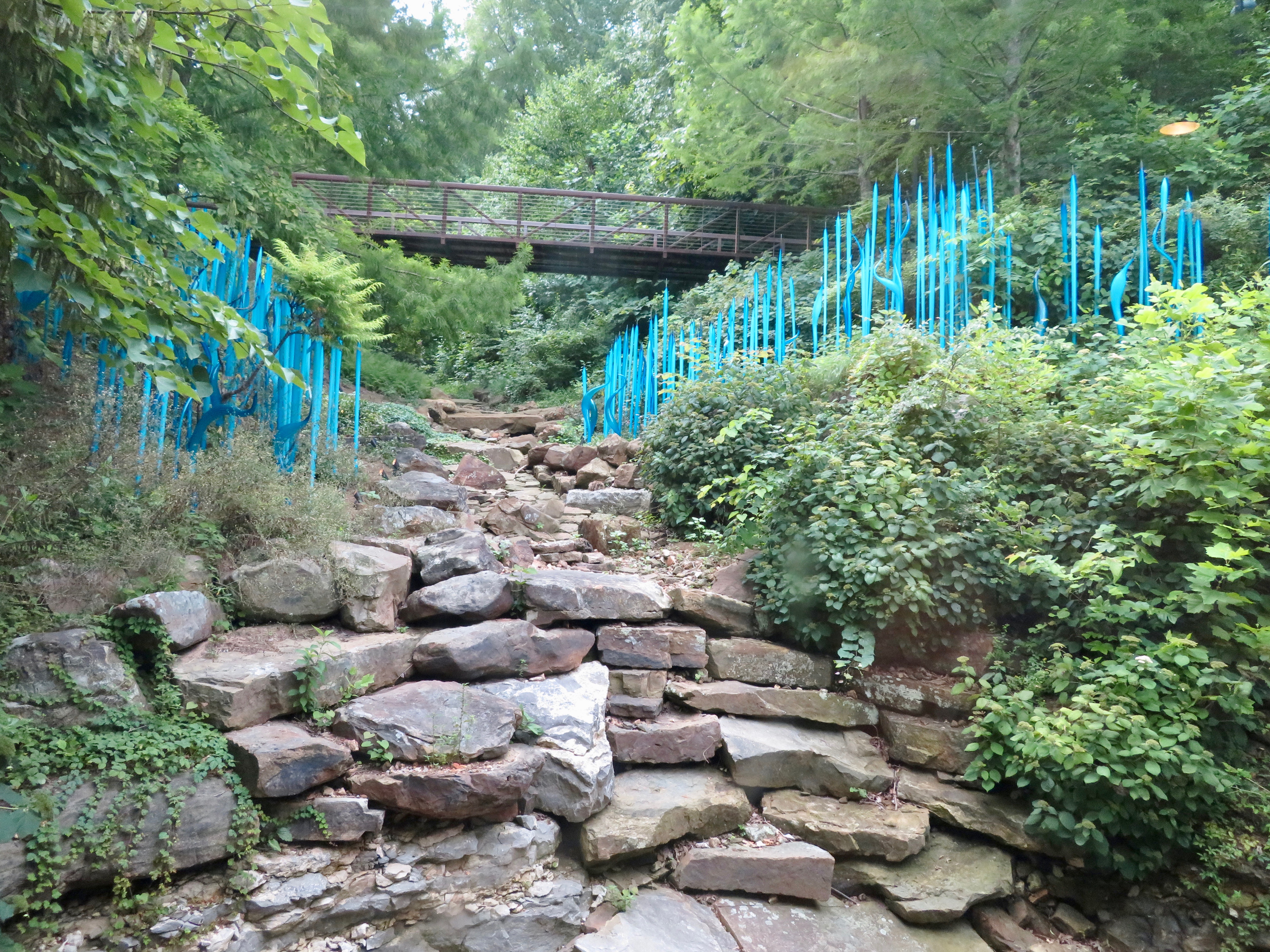 Up the hill and another sculpture,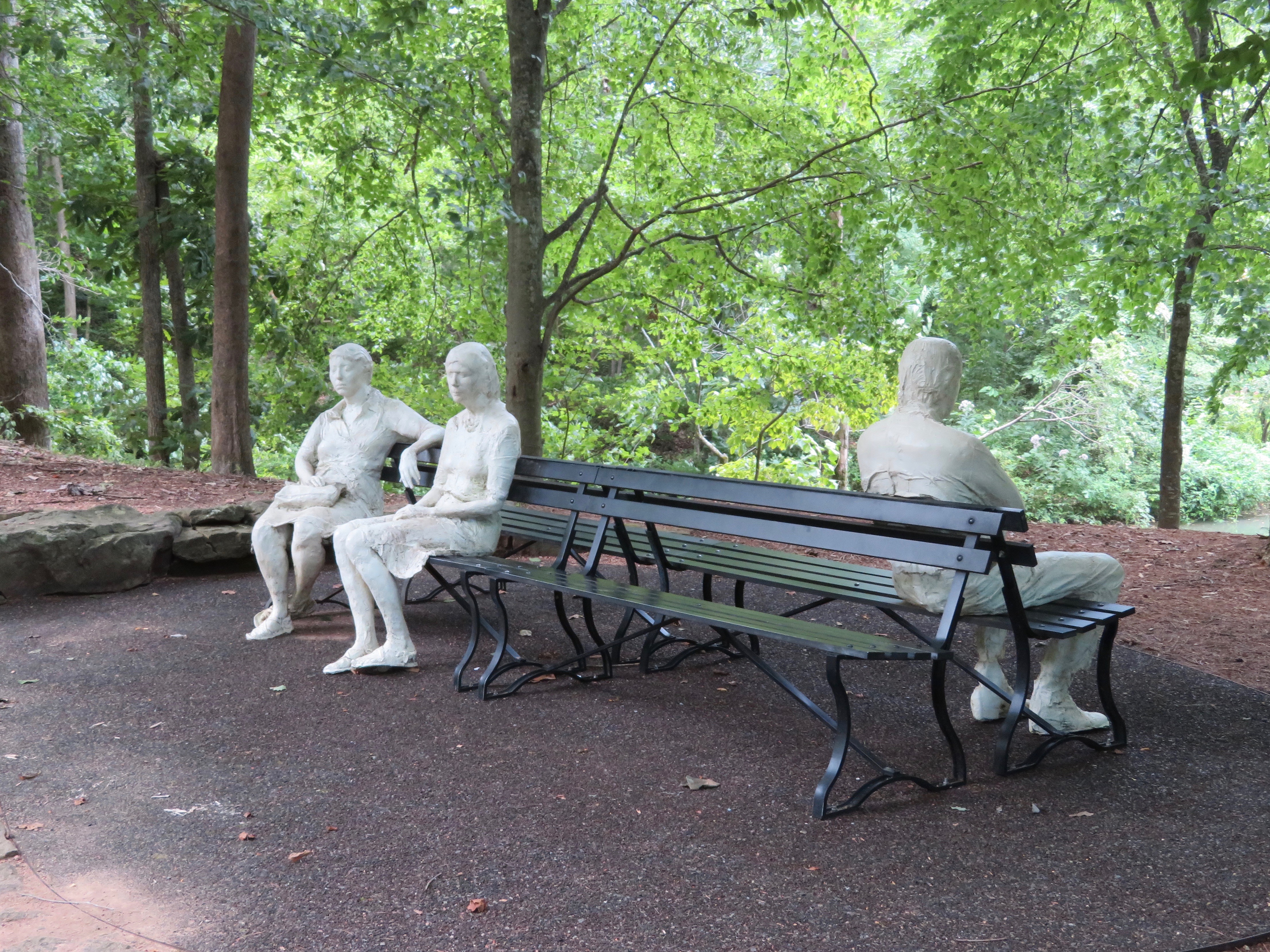 above a water feature.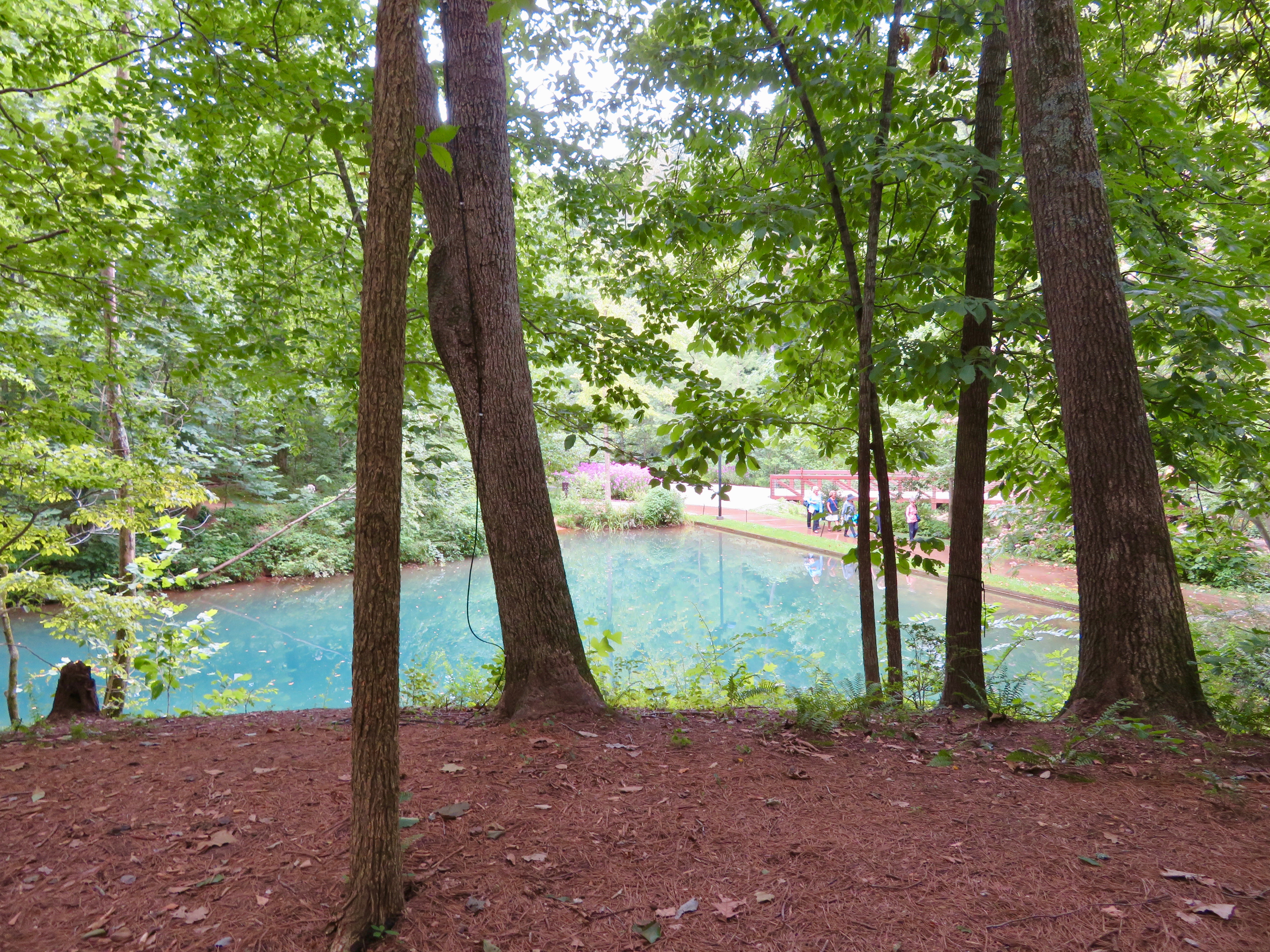 It really wasn't very far but it was getting very warm already.
The Bachman-Wilson house was originally built in New Jersey in 1956 but moved to its new site in 2015.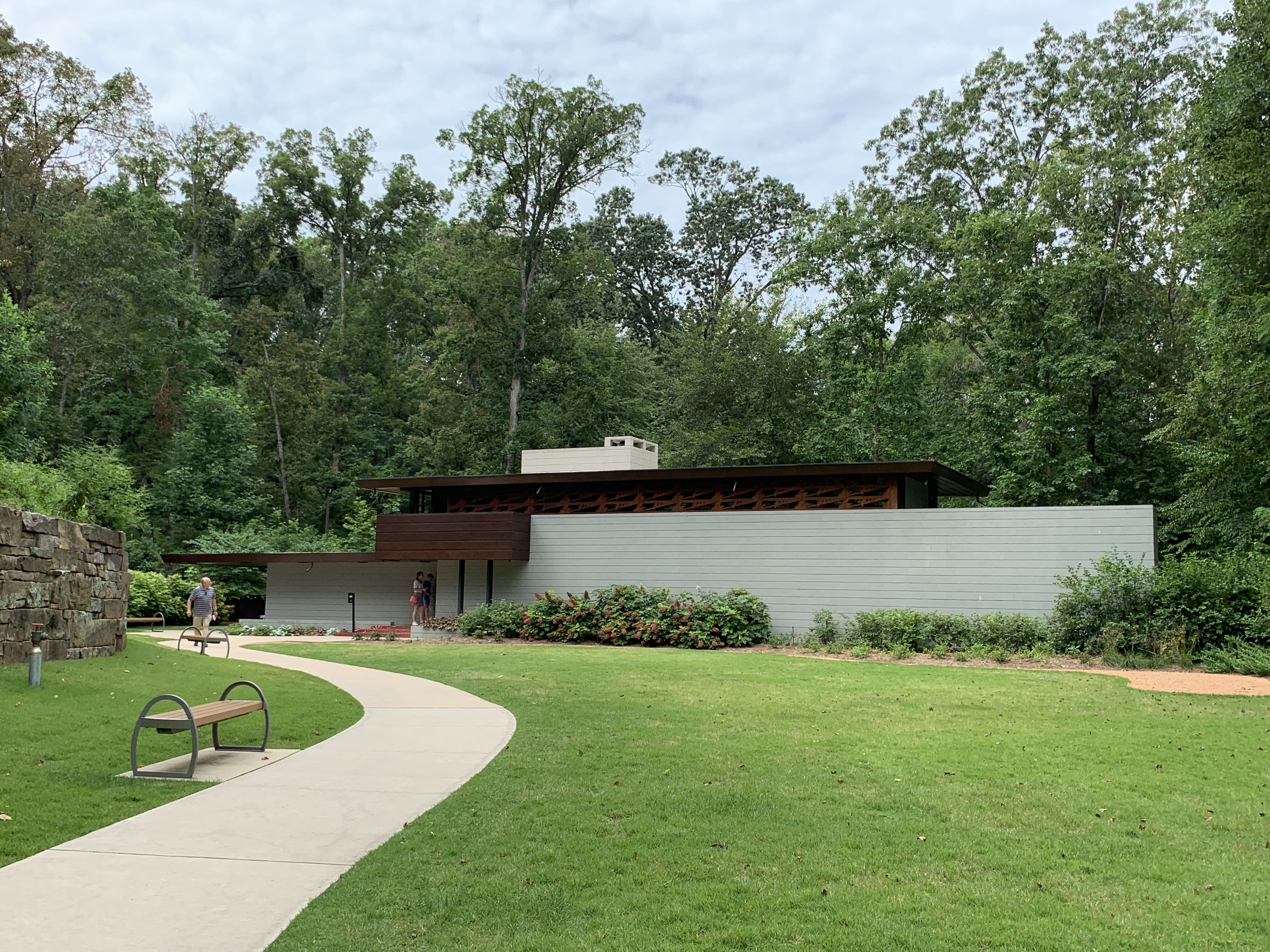 Visitors are allowed inside in small groups with an audio tour as a guide. First find the door!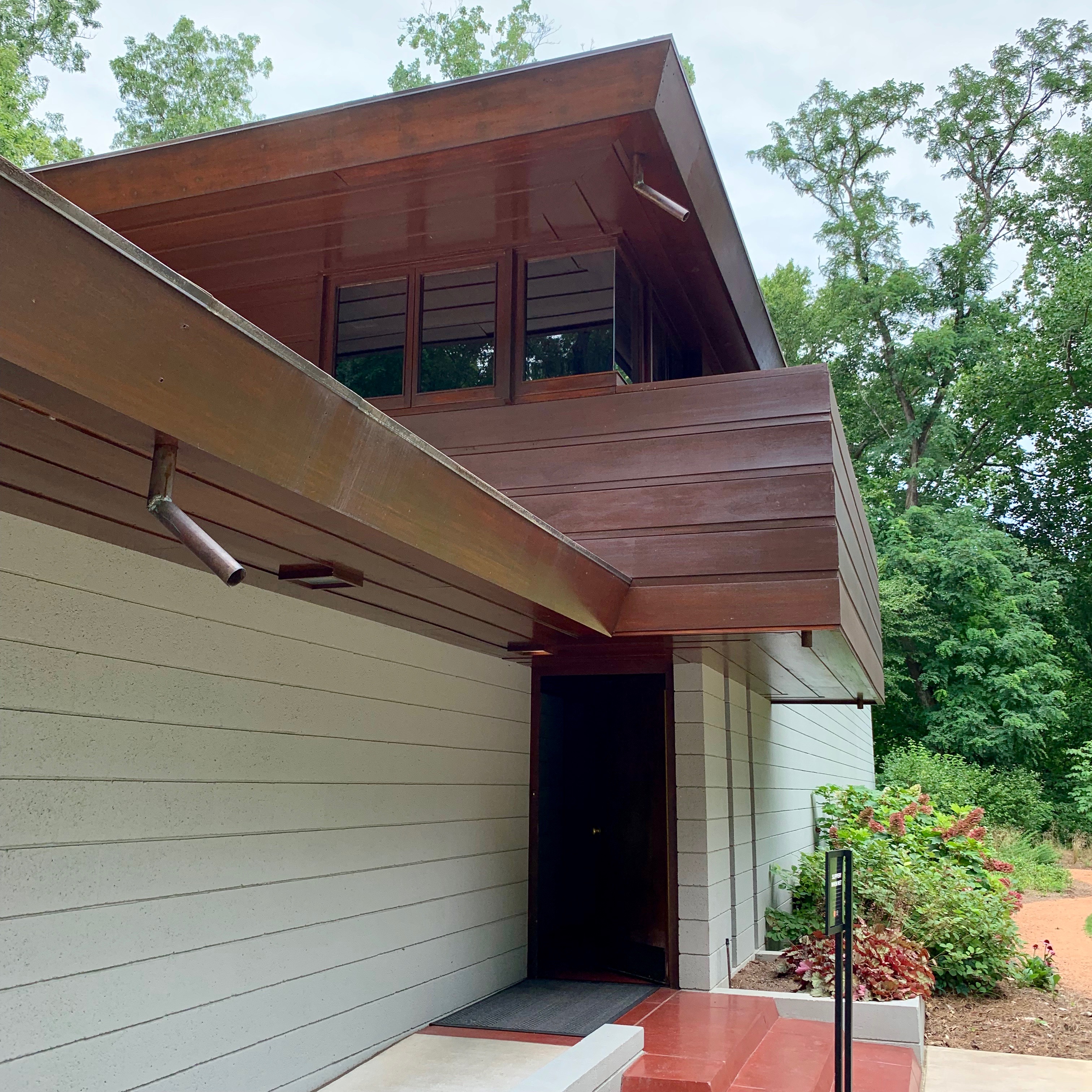 No pictures are allowed inside. There are lots of pictures online here.
One more exterior picture. The condensation is on the outside of the windows…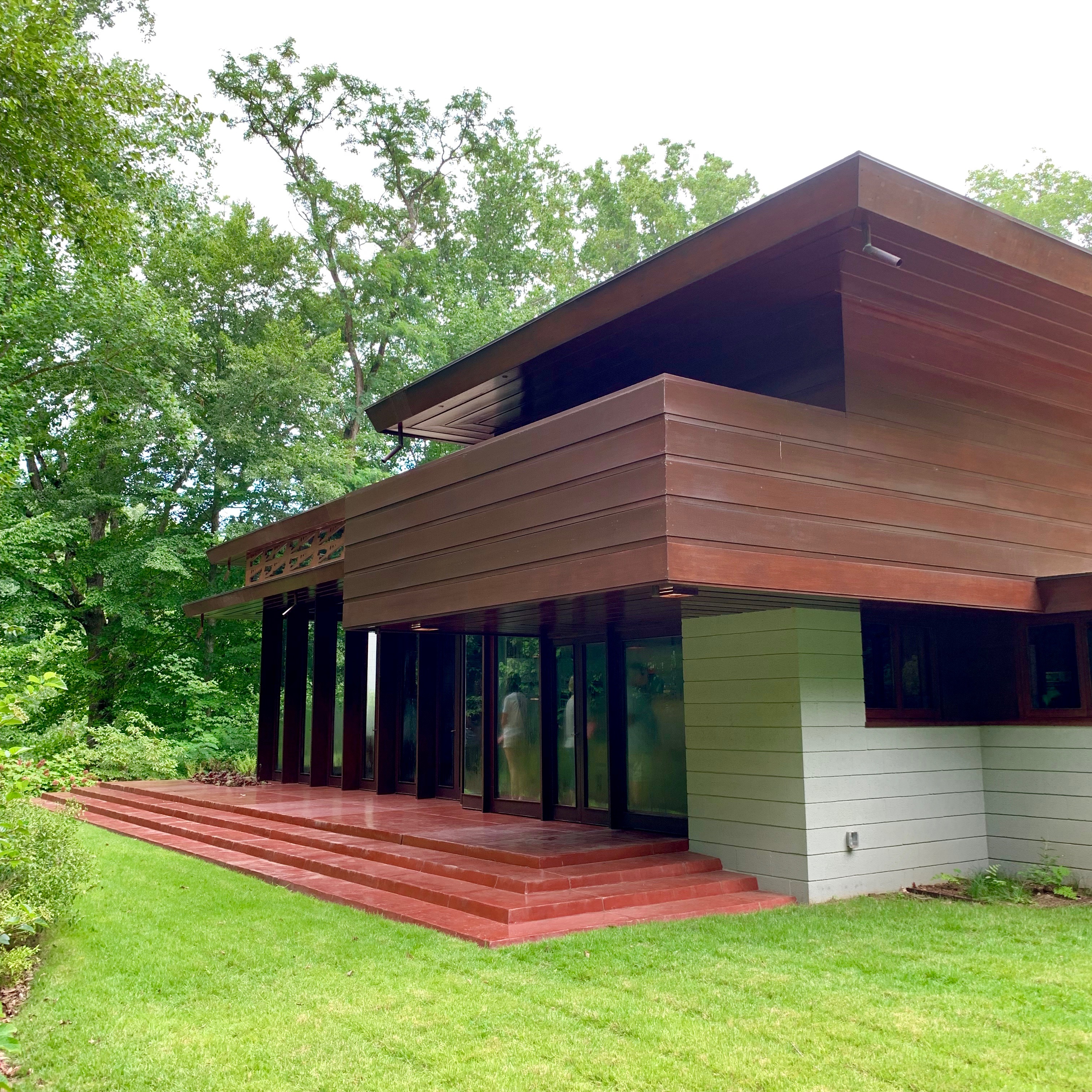 Back to the main part of the museum. Past a proof edition of Robert Indiana's LOVE sculpture.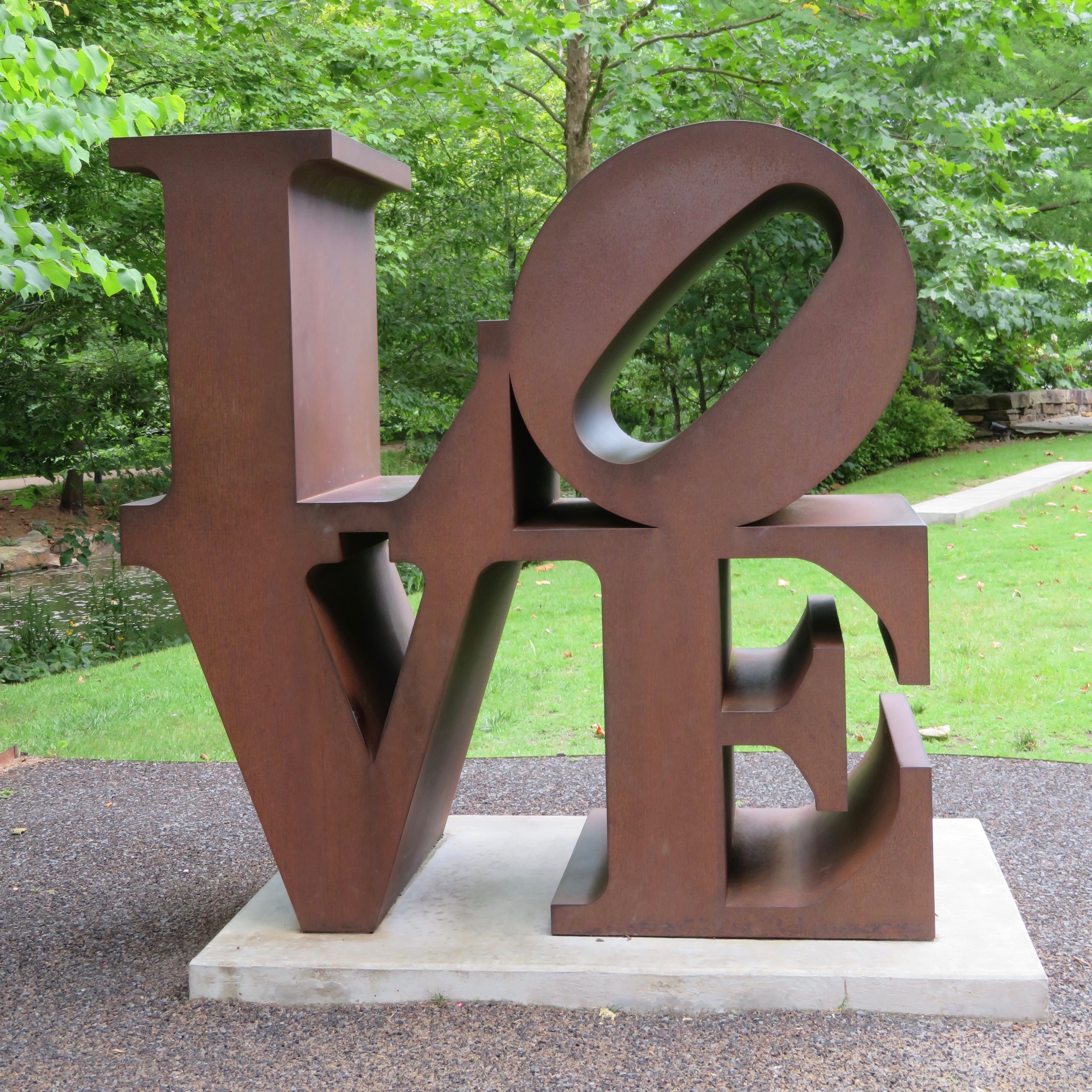 It is a museum of American Art. There was art from the Colonial period up to the present day, including some fine pieces of Native American pottery.
This rooster caught my eye.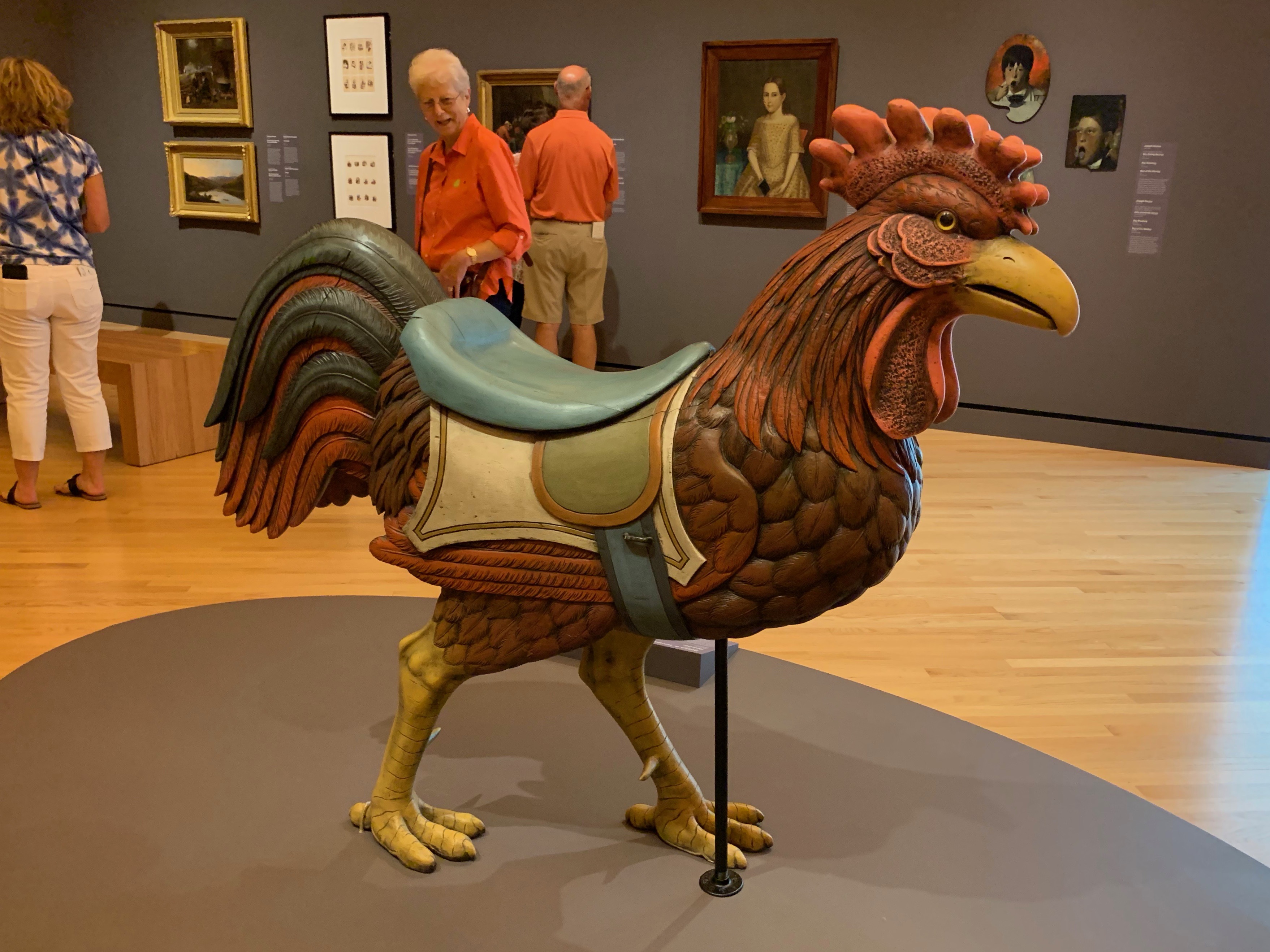 What a fine fellow!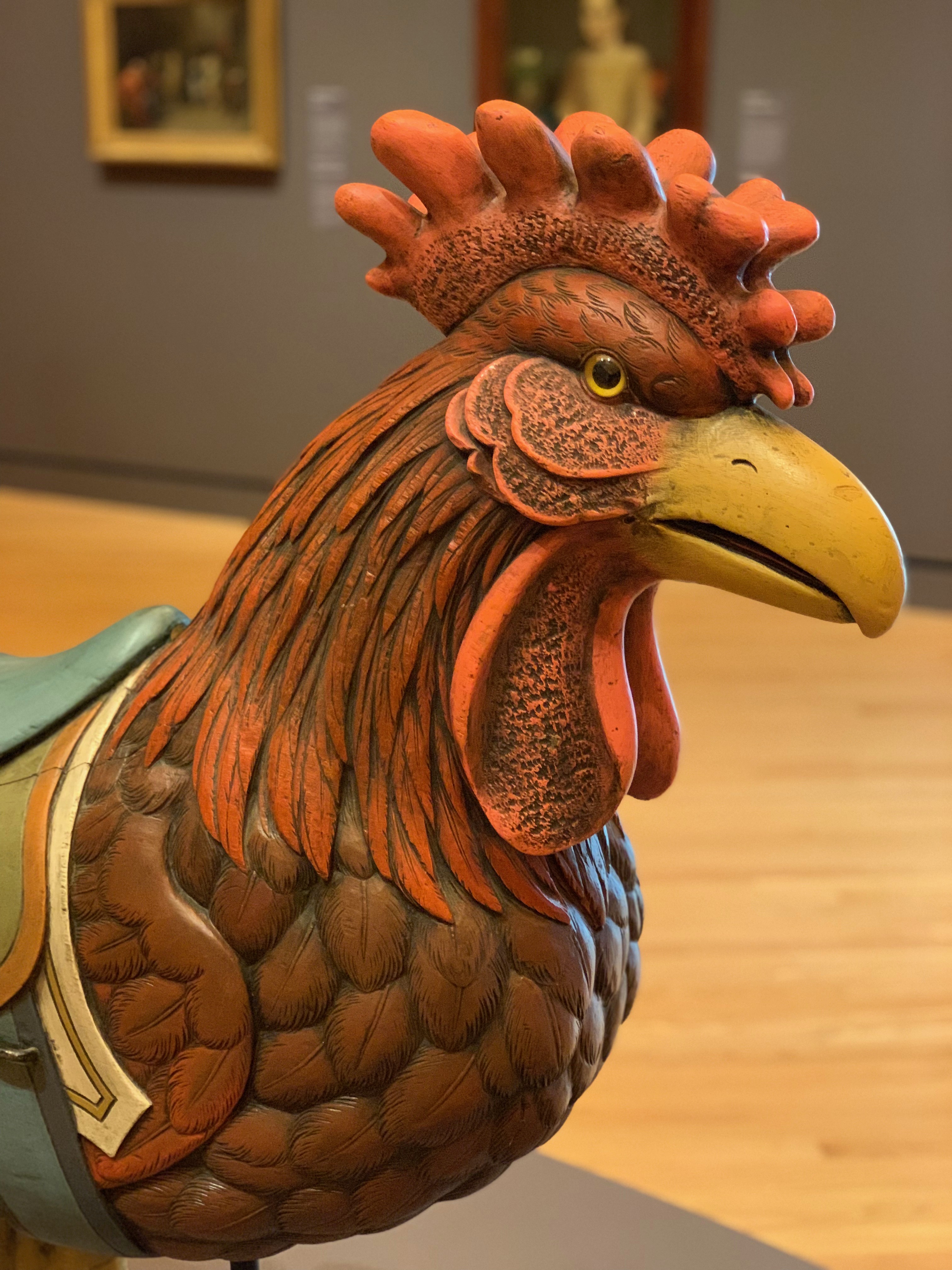 He was carved by Gustav Dentzel ca. 1897 for a carousel!
The galleries featured large windows with wonderful views.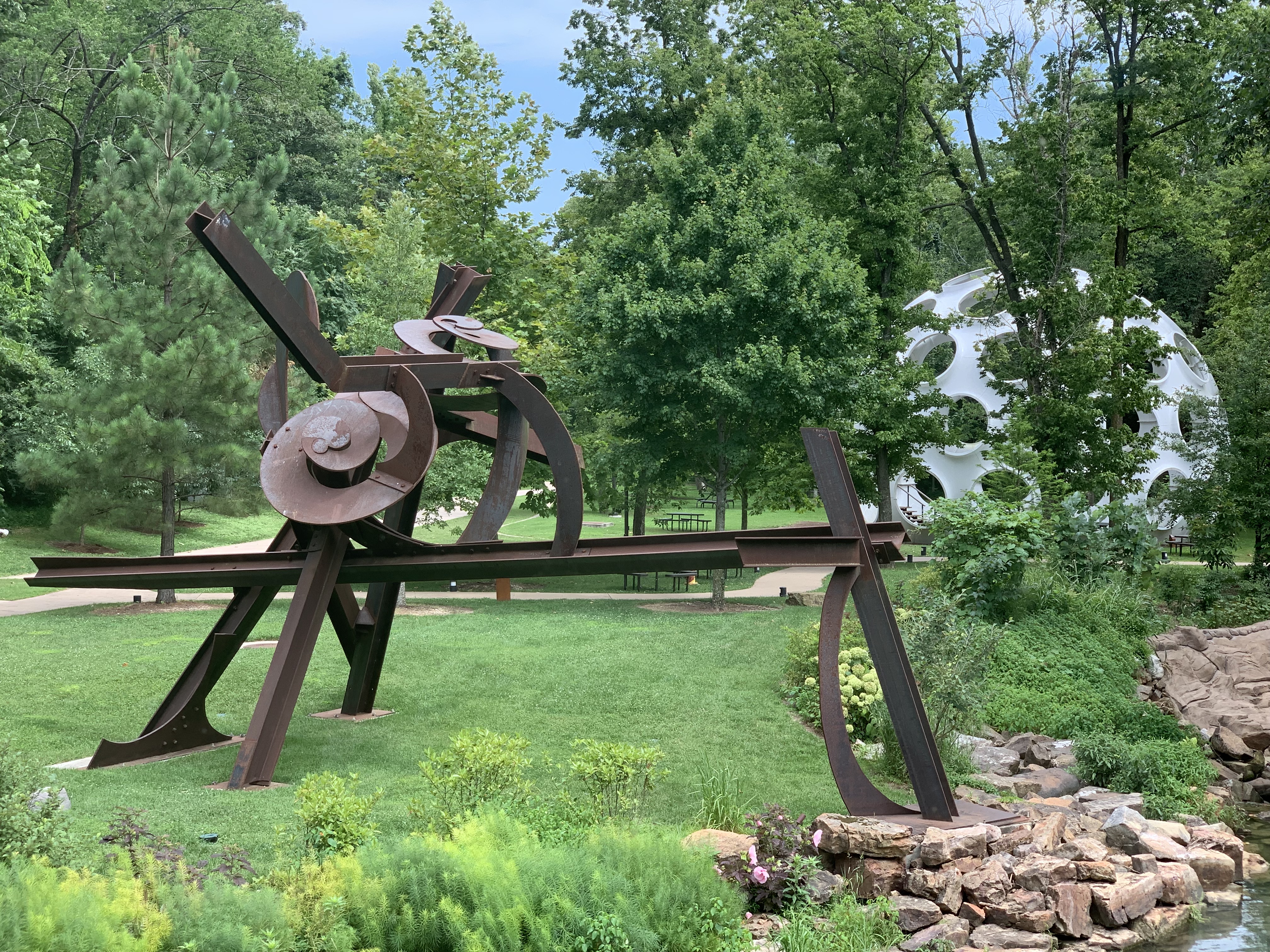 I will spare you the rest of the 100 or so pictures I took, using both my phone and my "proper" camera.
I chose the scenic route back to the airport. A fox ran across the road in front of me at one point…
We boarded our flight on time and had just made ourselves comfortable when we were informed that due to thunderstorms at O'Hare we wouldn't be going anywhere just yet… sounds familiar? In fact it was going to be a long enough delay that we could get off the plane and wait in the terminal but we would have to take our bags with us. I had my embroidery and music so I chose to stay put… there weren't many people keeping me company! It was another hour before we set off above the fields.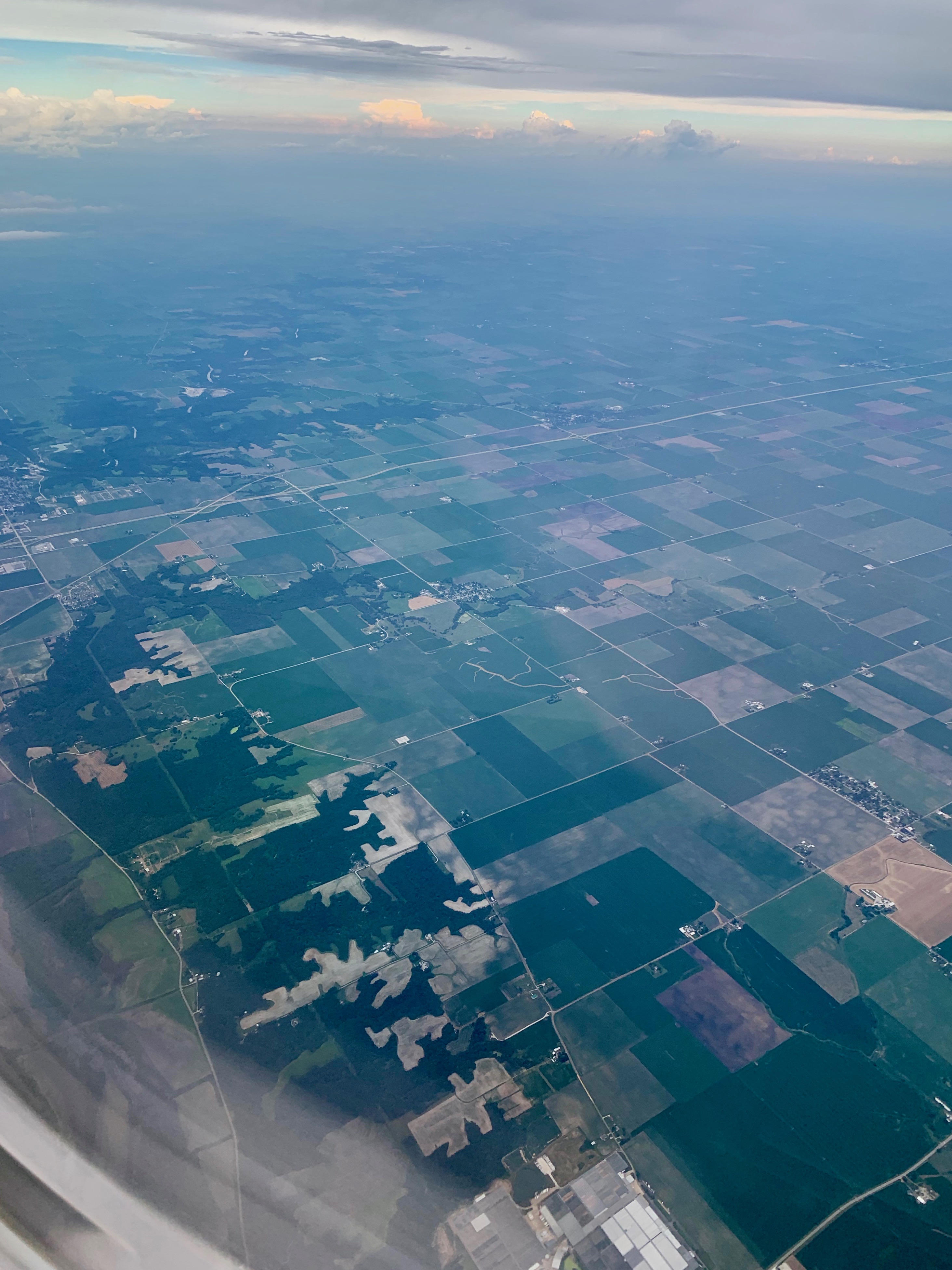 We flew into the clouds as we crossed the Illinois state line and only emerged again as we landed in Chicago. I had lightened my load in Arkansas thanks to the enthusiastic shopping habits of the local quilters and had just one bag to retrieve from the carousel. Steve was on his way after work and picked me up outside.
Home again! Good times… and I call it a business trip?
I have been back to stitching again since I've been back. I promise I will reveal all soon but here's another hint.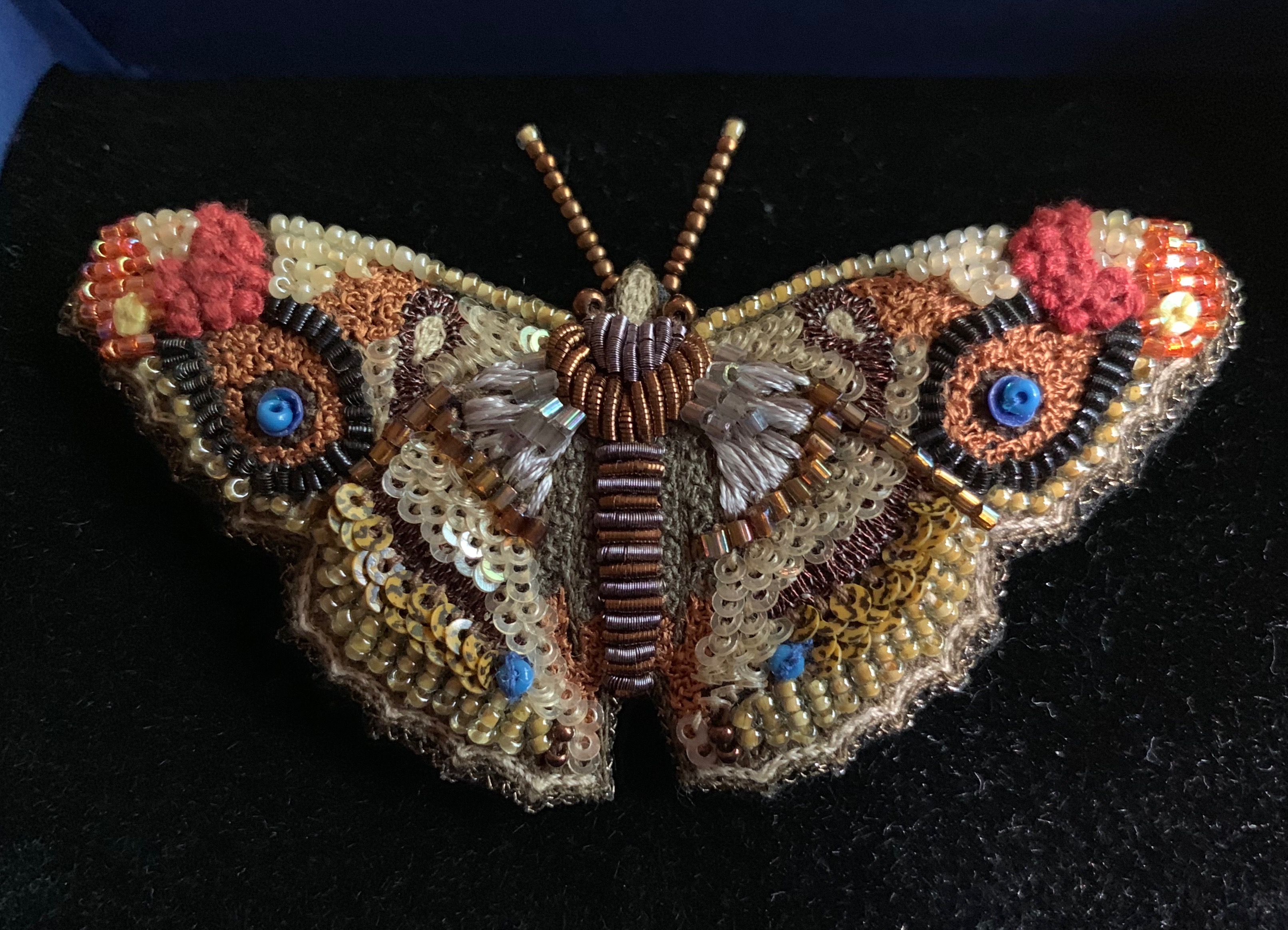 NOT MY WORK!! I wish it were. Isn't it lovely? I bought this Aptura Iris butterfly pin at the museum shop. It was hand made in India using luneville needlework techniques. A classier souvenir of my travels than some of the fridge magnets I've been bringing home recently.