I'm playing catch up from the atrium of the Holiday Inn Express at Little Rock Airport but let's see how far I get today…
Back to Saturday at the Arkansas 4-H Center. The sky was blue and the sun was shining over the lake.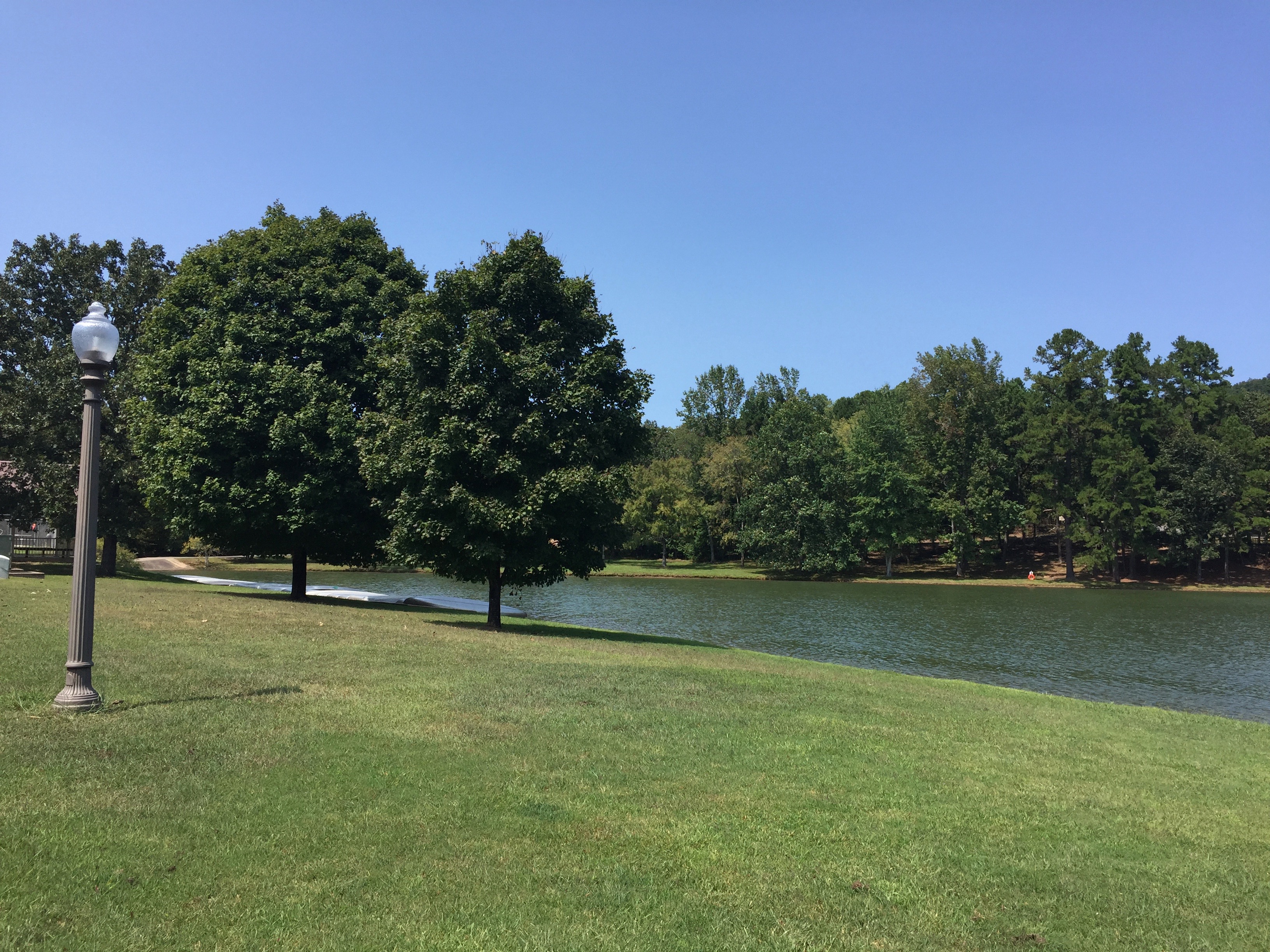 Inside the machines were humming for my Free Motion class.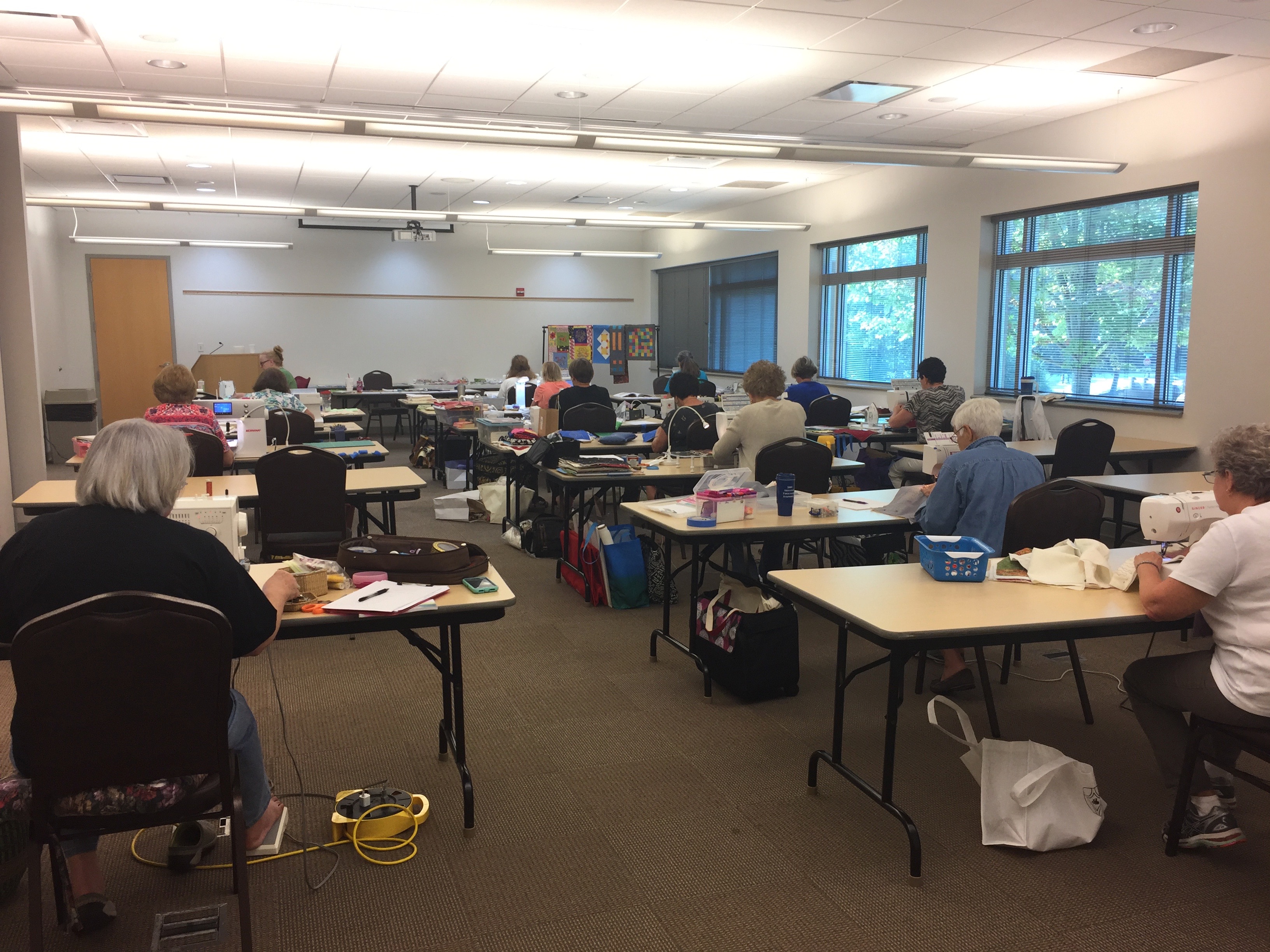 There were several ladies who had never put their feed dogs down before. We had to work out how to attach the darning foot to their machines. Here's a sample from one of the fearless first time stitchers.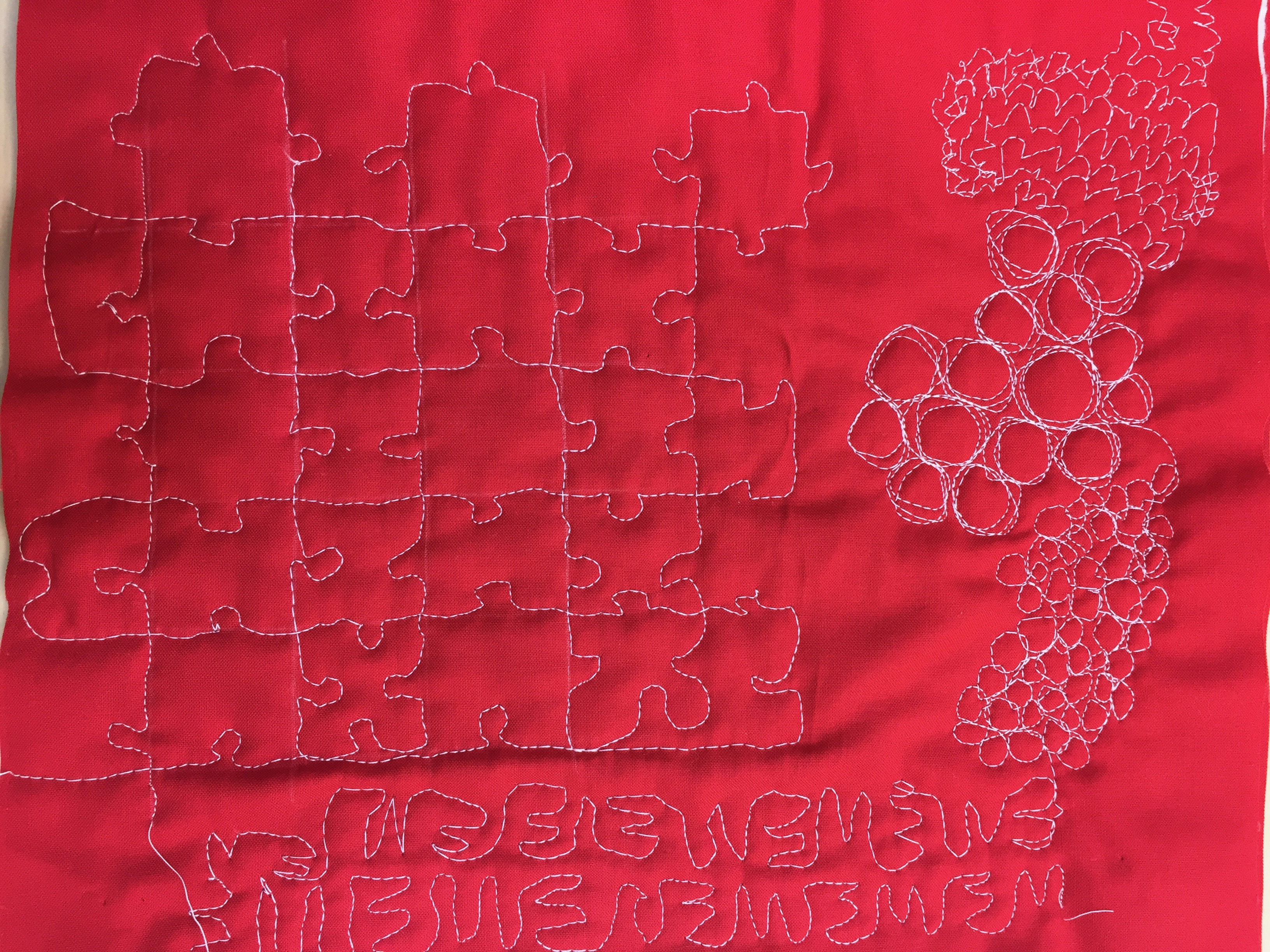 Didn't she do well?
Six hours of free motion quilting just about wore us all out. I know I was tired. I slept well on Saturday night.
A day out with Lavern (NO "E" at the end of Lavern 🙂 )was booked for Sunday. I was ready to go at 10 but first a  picture of some of the quilts in the foyer. They are all protected by glass, so glare was an issue, but here's one of my photographs.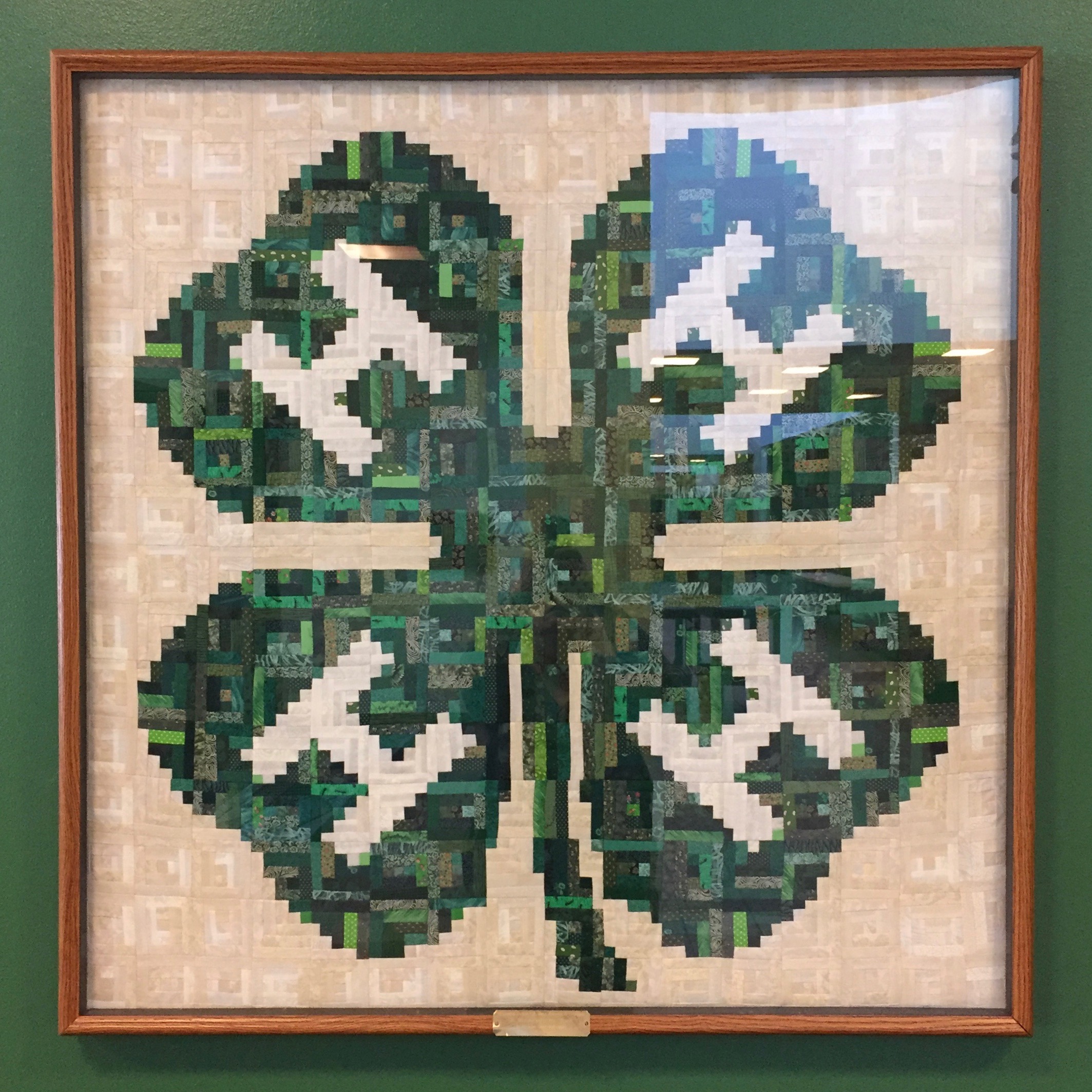 The 4-H symbol in log cabin blocks! Sorry, I can't read what it says on the brass plaque but it was donated by someone… The strips were probably 1/2″ wide so a lot of work went into the making of it.
Lavern had promised me a good day out and she certainly delivered.
We started out heading towards Hot Springs and stopping at Garvan Woodlawn Gardens. It was a great place to play with my new camera.
Water flowing between perennial azaleas in a woodland setting,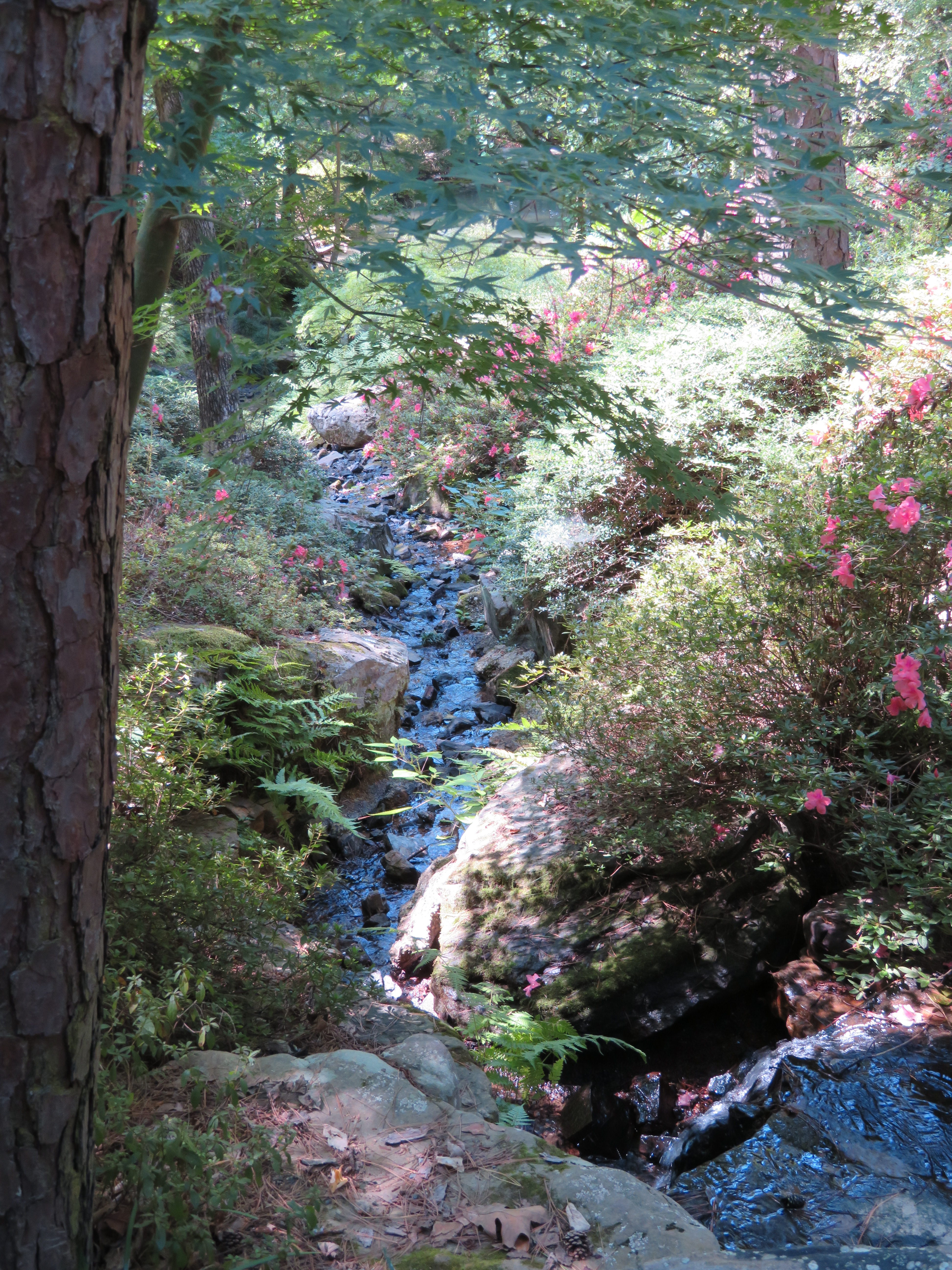 bridges,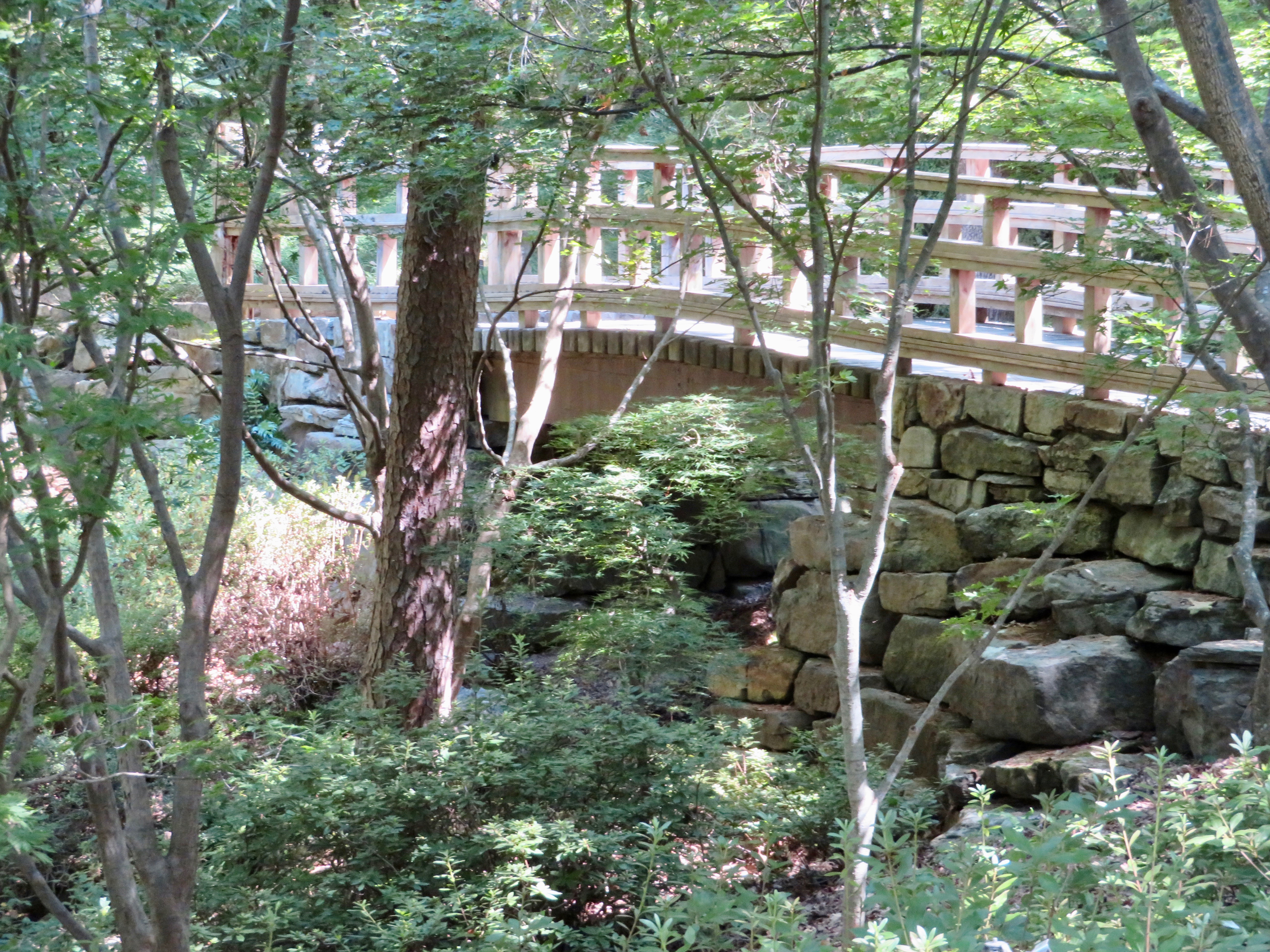 a view of Lake Hamilton.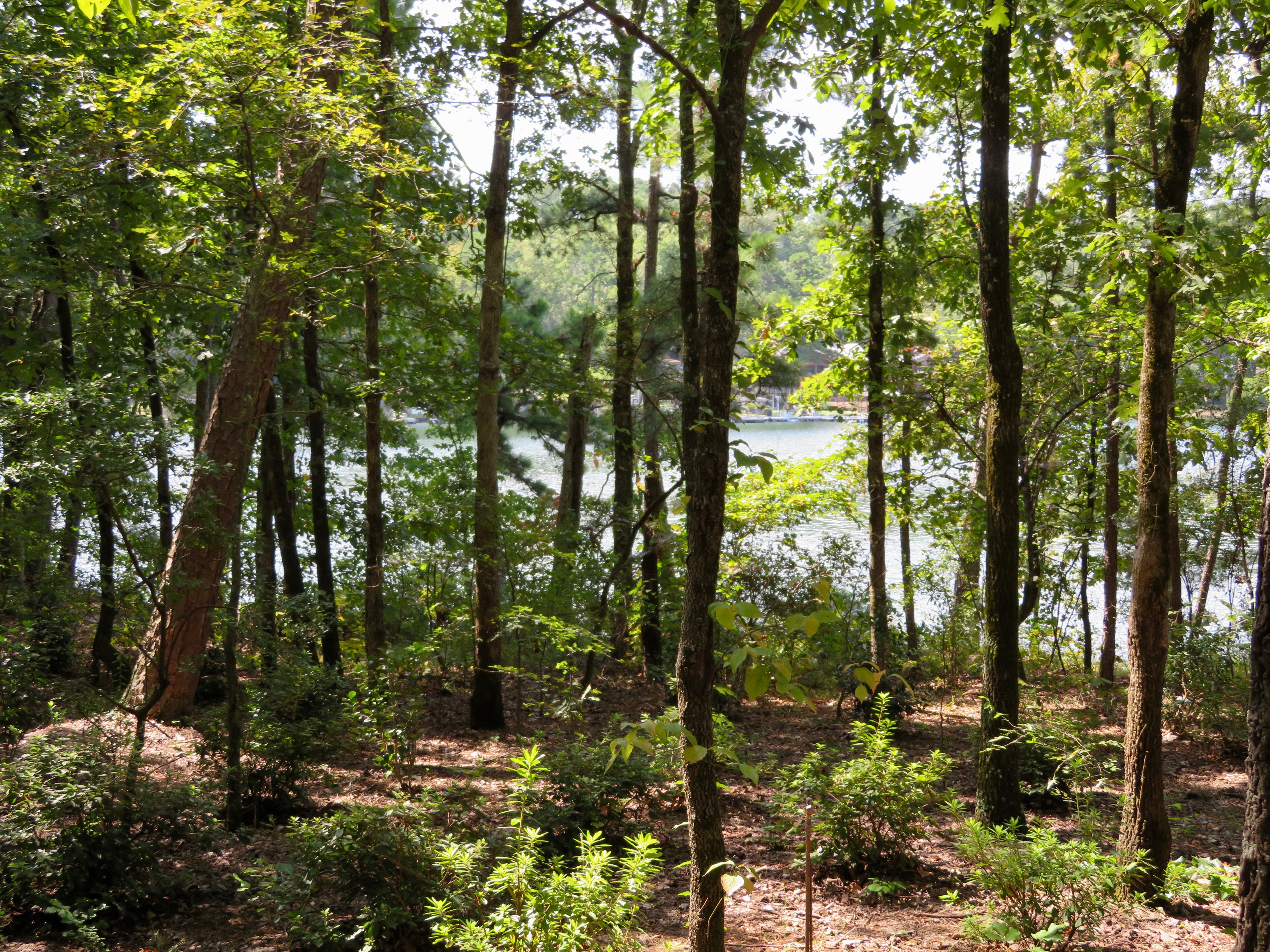 A koi pond with koi of gigantic proportions. The wake behind the koi as they swam towards us was something to see, with their fins sticking out of the water like sharks!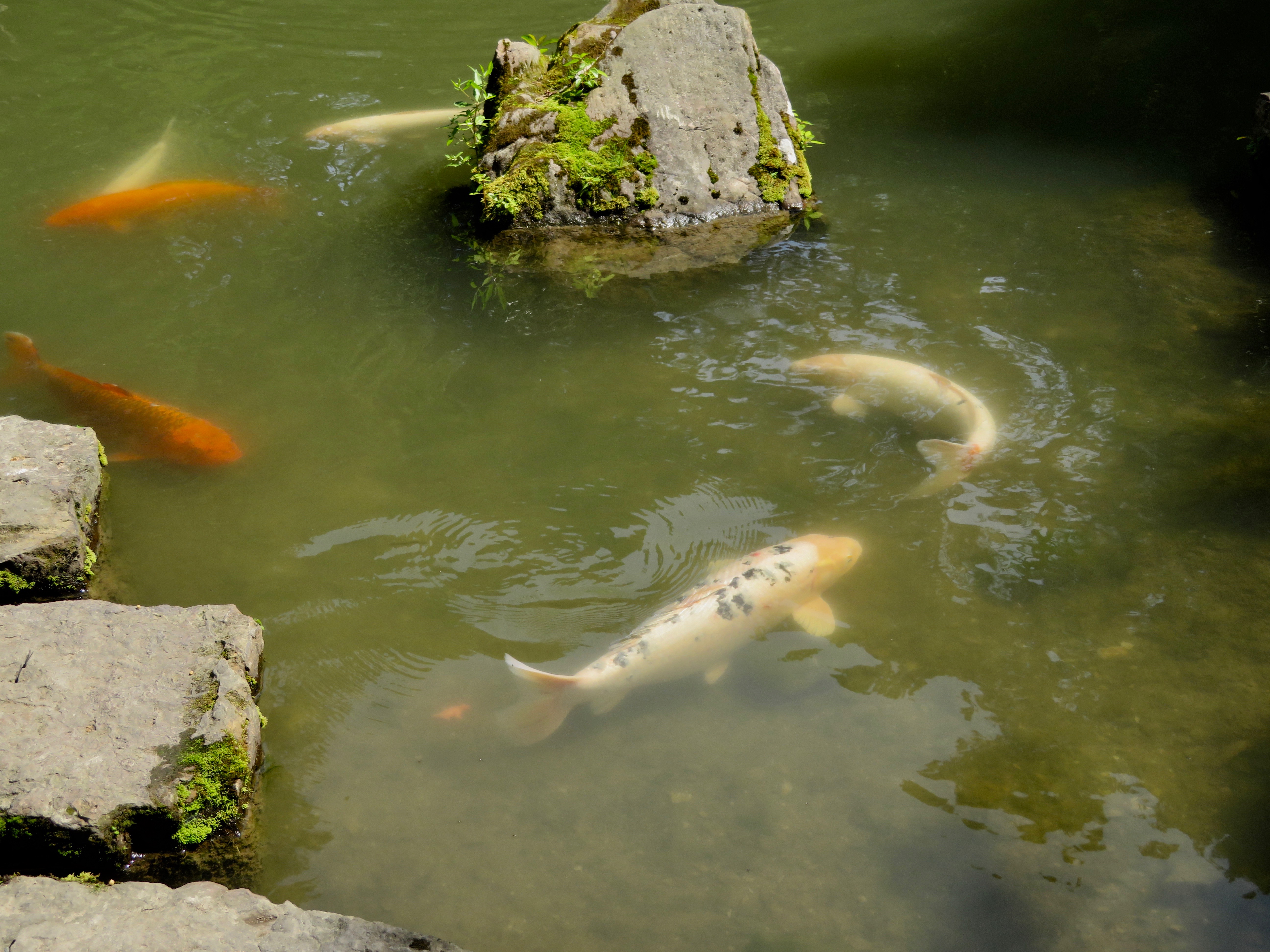 A waterfall,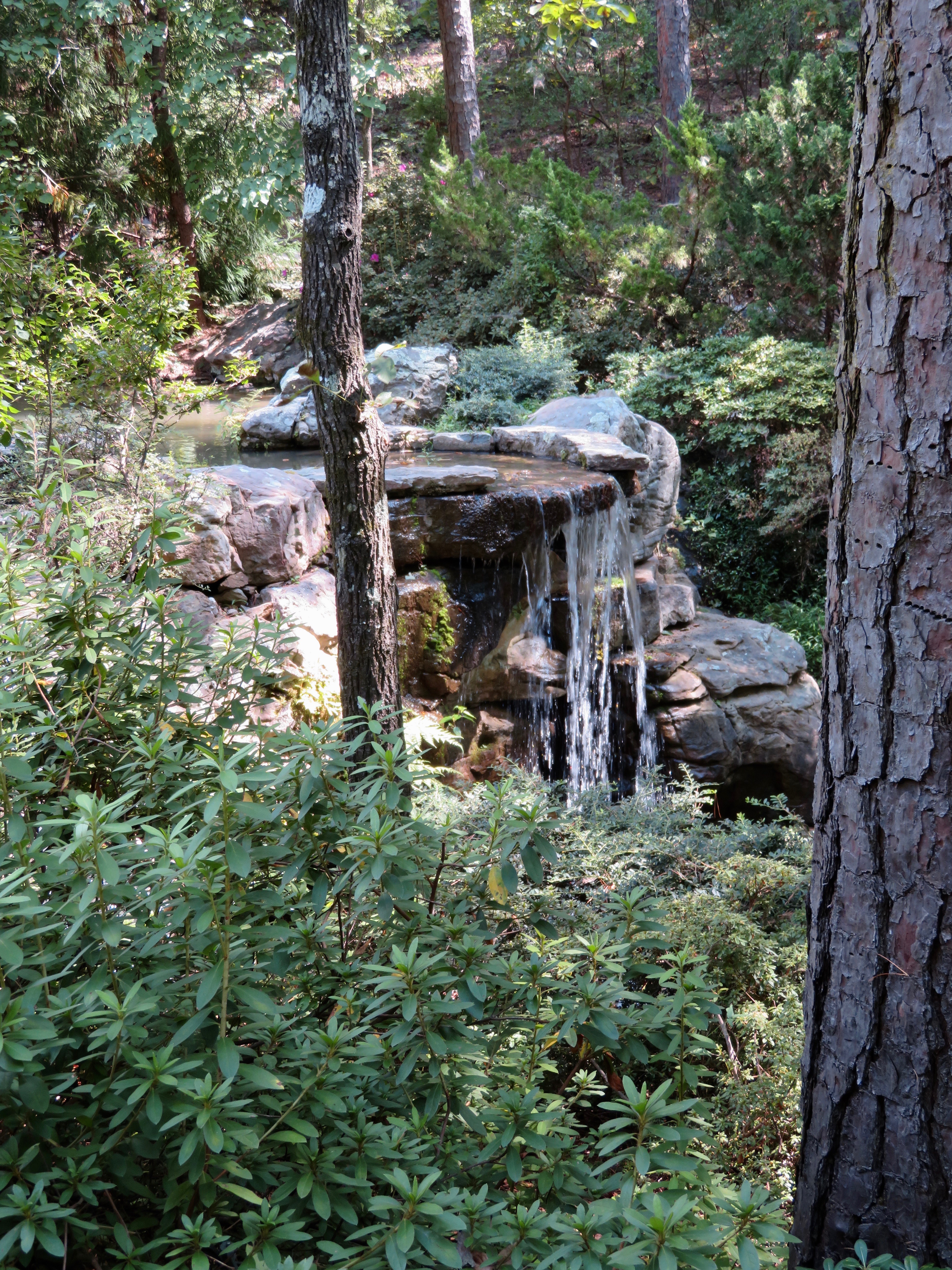 the Anthony Chapel with 57 foot high ceilings where Lavern waited patiently while I wandered around taking my pictures,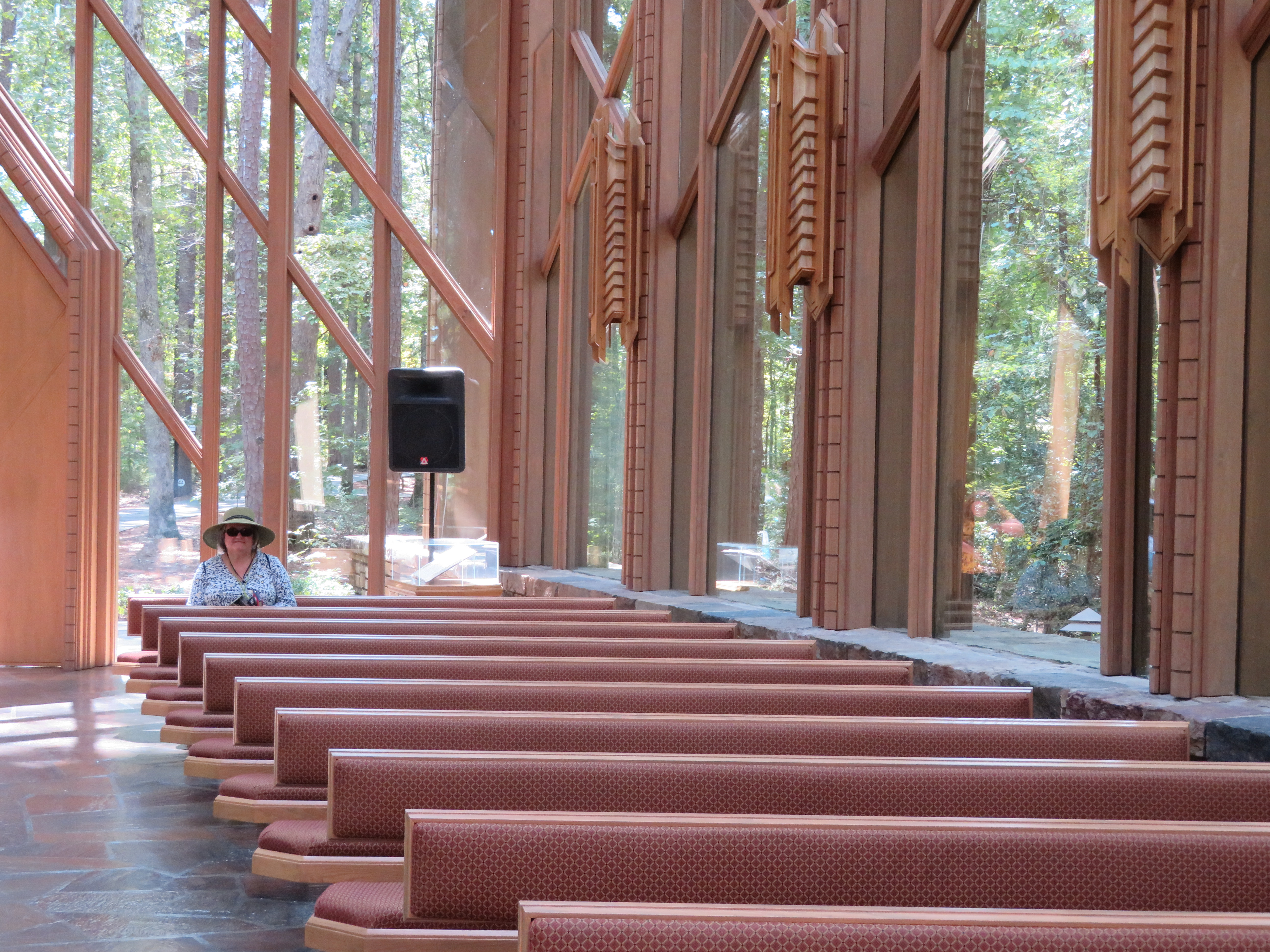 and the carillon nearby.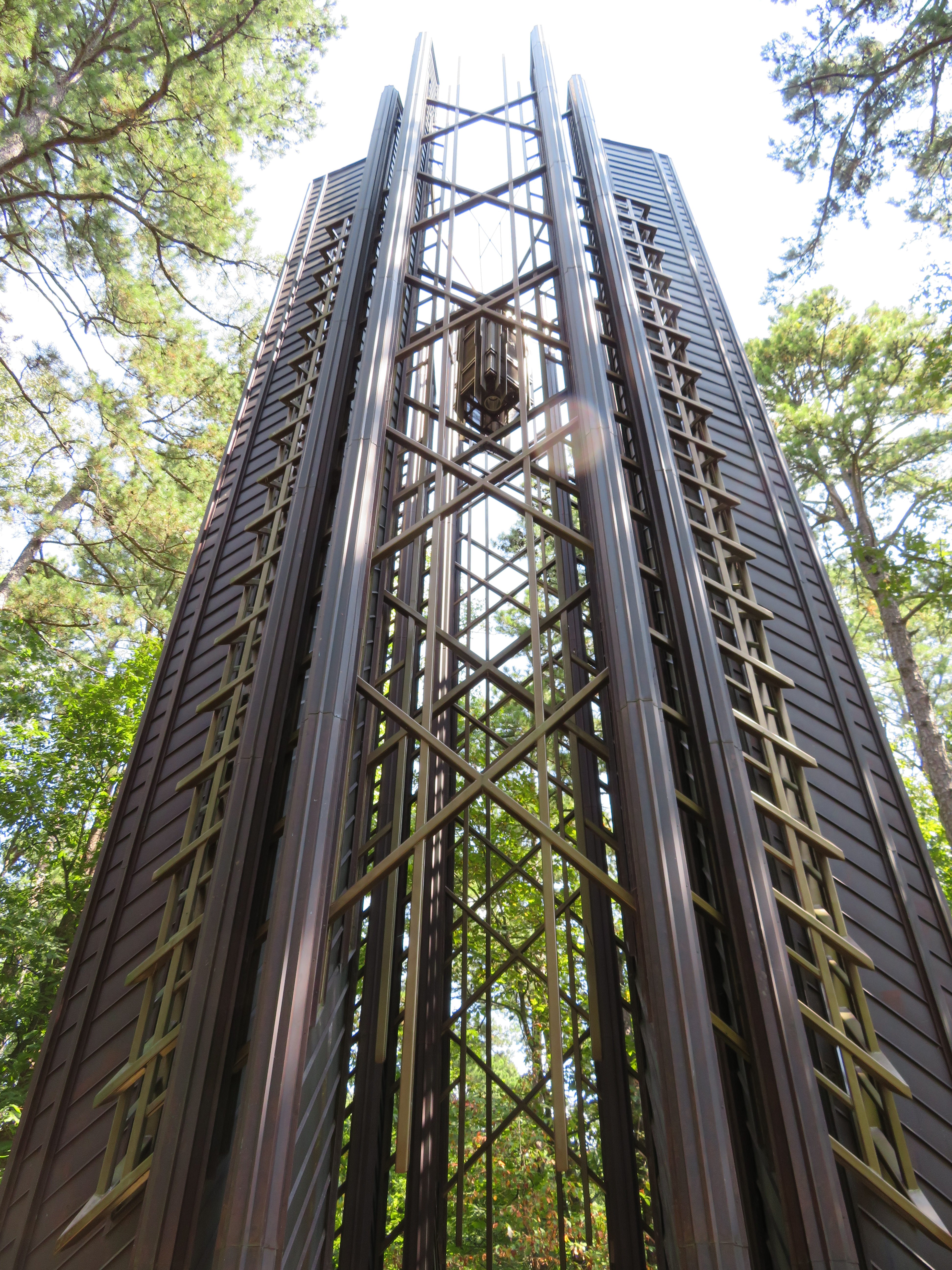 You'd think that was enough for one day but there was more…
We drove in to downtown Hot Springs for a fabulous lunch at Rolando's Restaurant. Fish tacos, fresh guacamole and a wonderful banana desert… We needed a walk!
We walked down Bathhouse Row… a row of bathhouses from the nineteenth century.
Buckstaff Baths still operates as a bathhouse but it's closed on Sundays.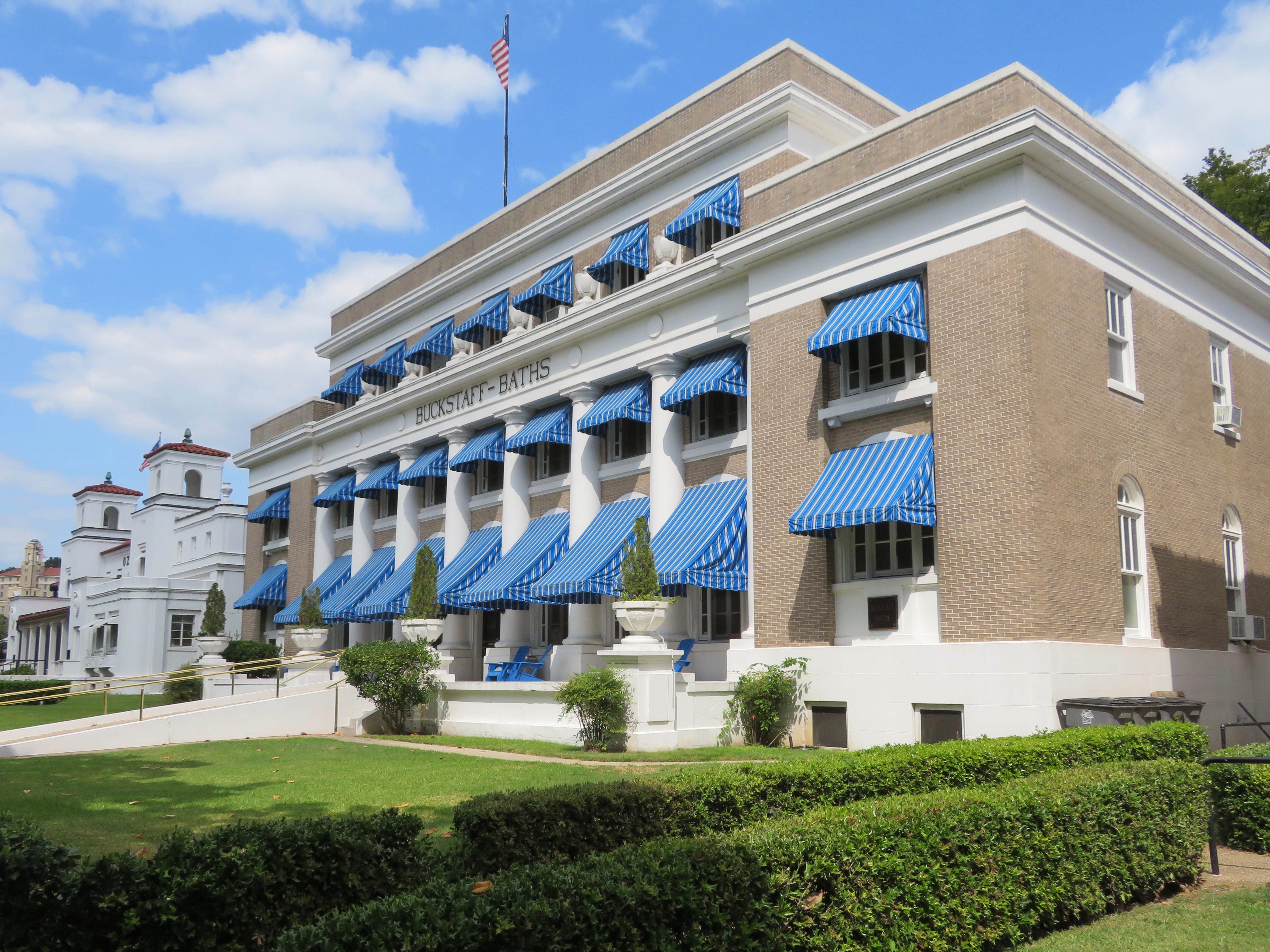 This one is Quapaw Baths with some beautiful decorative features and a mosaic dome inspired by bathhouses in Northern African and Southern France.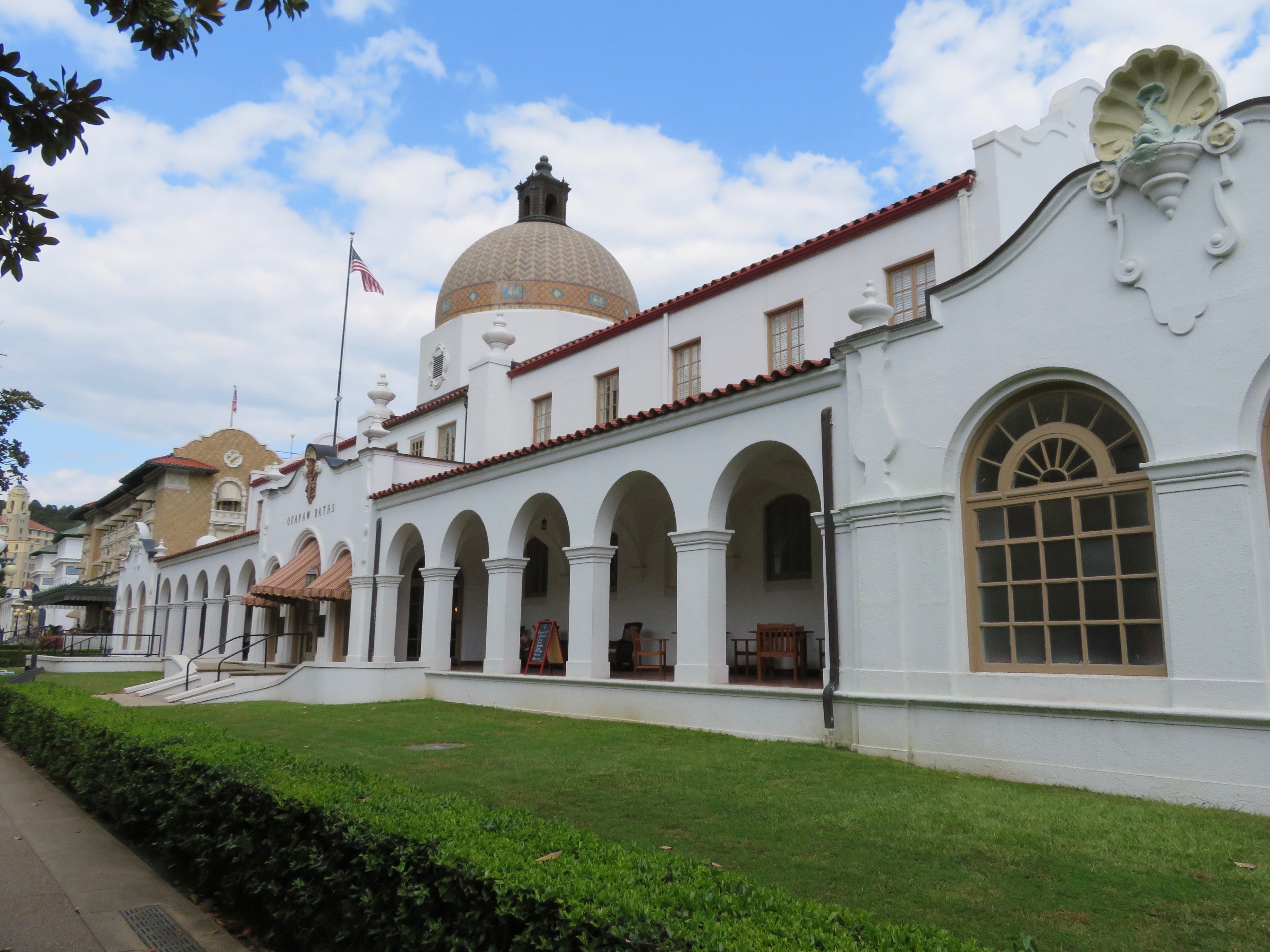 I checked out the water in this fountain. It was hot!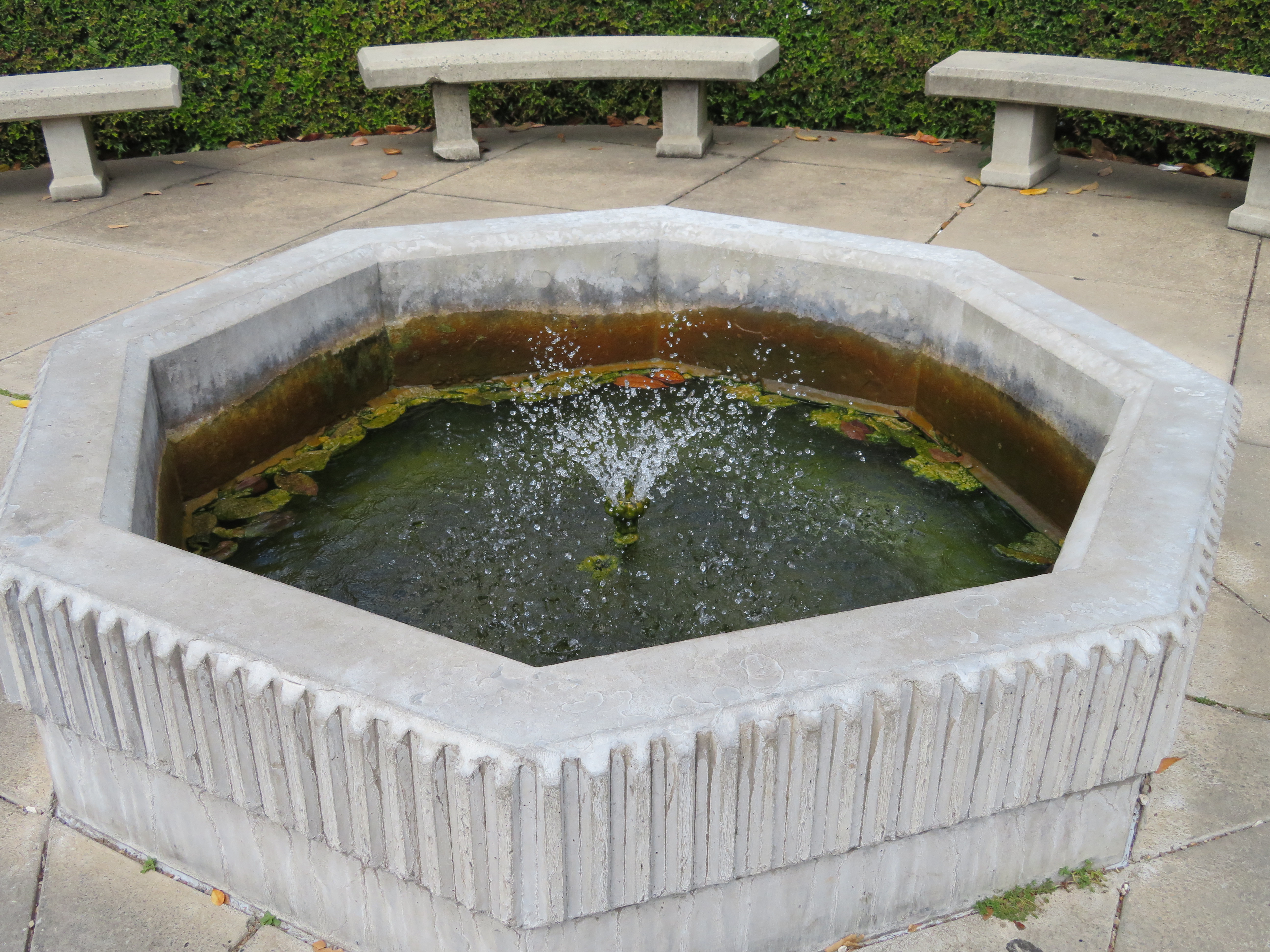 We made one last stop at the Arlington Resort and Spa before we returned to the car.The hotel has a long and storied history. I did like the light and the mural in the foyer.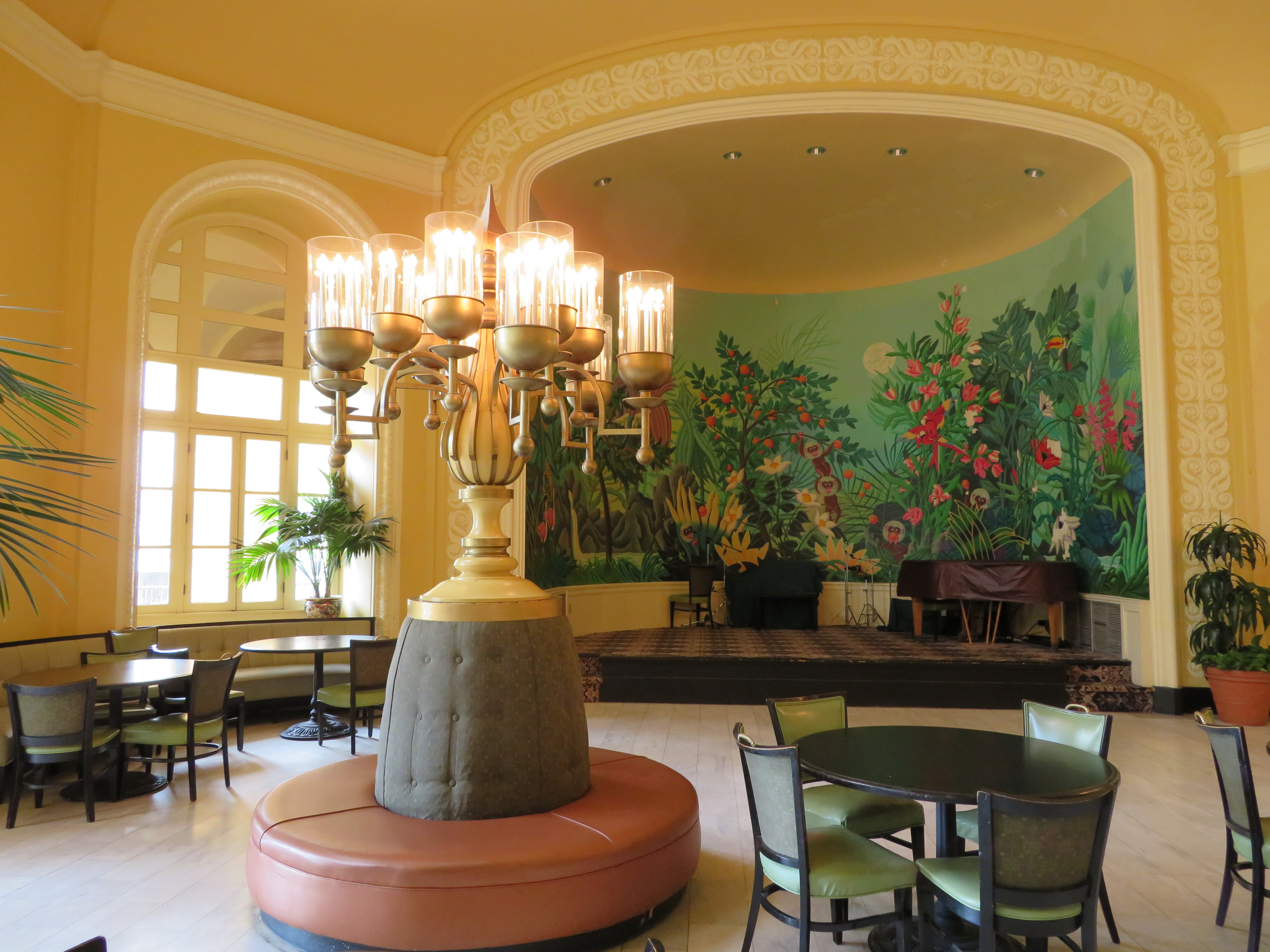 A super day but all good things must come to an end?
Well, just for one day! I was exhausted. I don't know how Lavern felt. She did all the driving…
I'm staying by the airport so I'm in the right place for tomorrow's early flight. Today I have been in to Little Rock itself and tonight I'm the guest speaker at the Arkansas Quilters Guild.
But that's going to be a tale for another day.