Today my friend Faith Jones is posting on her Fresh Lemons Quilts site. Tell any modern quilter you know Faith of Fresh Lemons and they know exactly who you are talking about. I first met Faith when we started the Naperville Modern Quilters Guild.
Always positive, always busy, Faith successfully juggles her family and business, raising two fun loving children and producing a steady stream of quilty things, to quote her own words.
Here she is, carefully marking her pieces ready for stitching, at Sewtopia last April with Latifah Saafir hovering behind!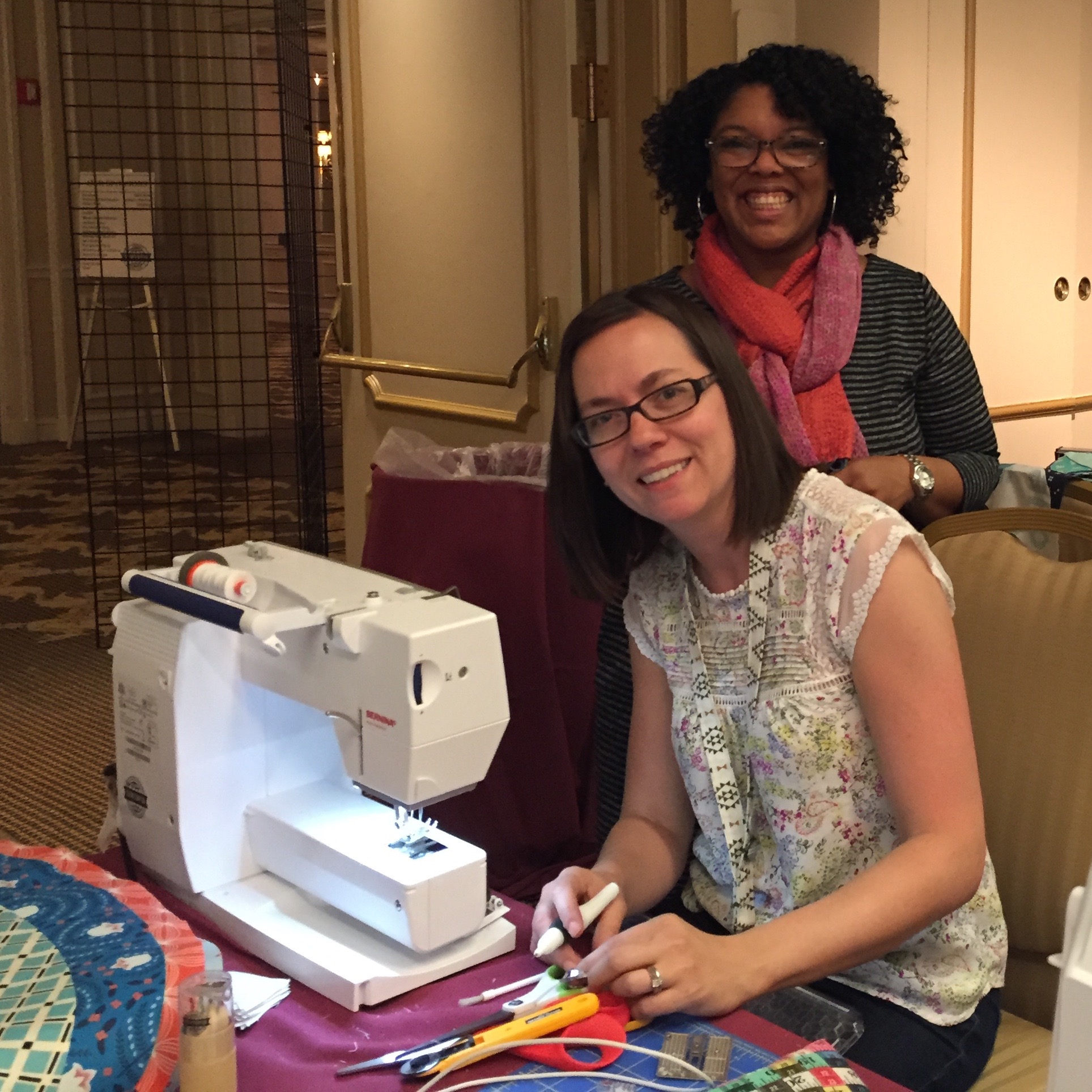 I'm hoping Faith enjoyed my DVD and has something good to say…
The DVD starts with an introduction to many of my favorite things that contribute to successful machine quilting, including batting and those very useful rolls of fusible tape for joining your leftover batting pieces together.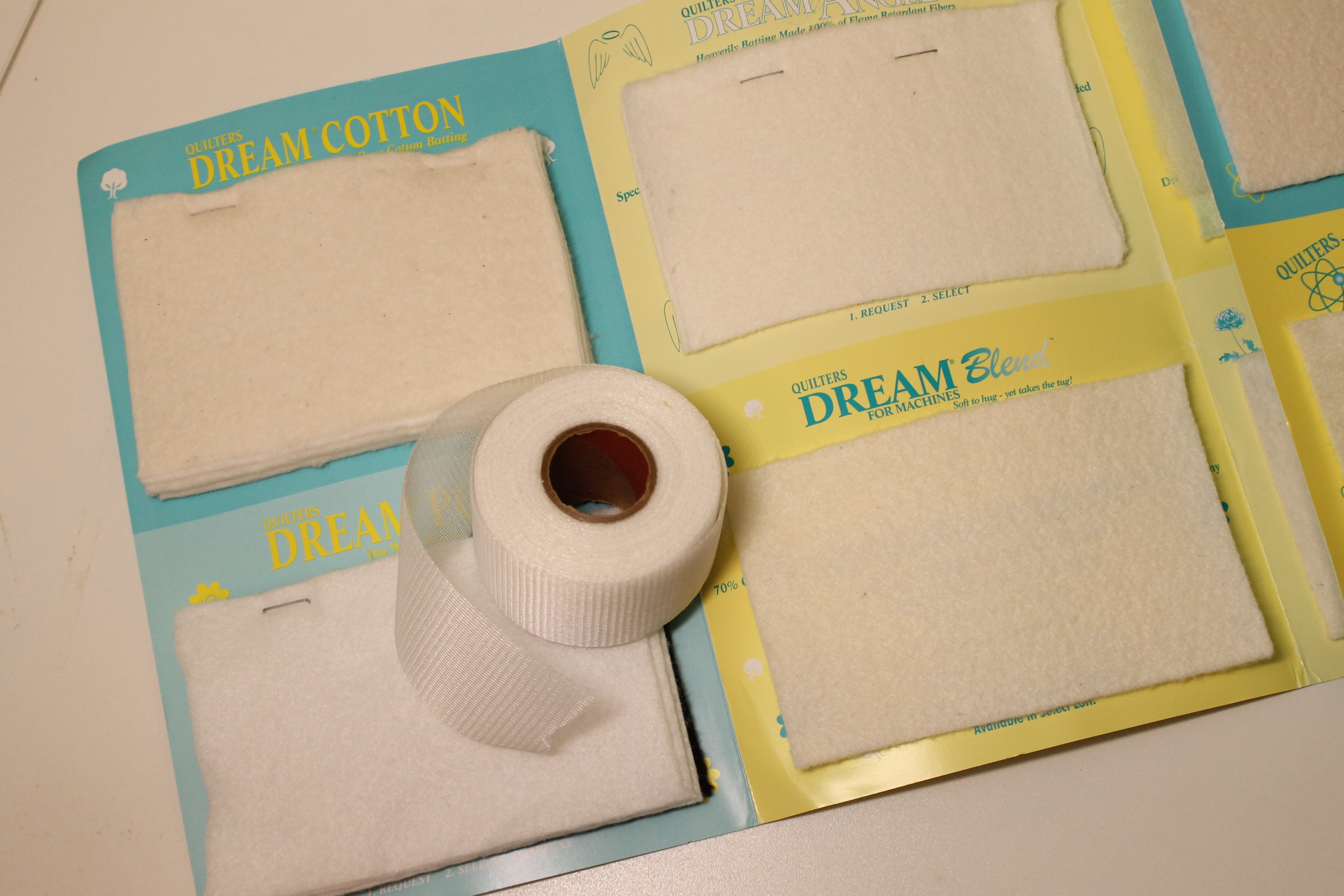 And then I start quilting!
Here's the first placemat I show.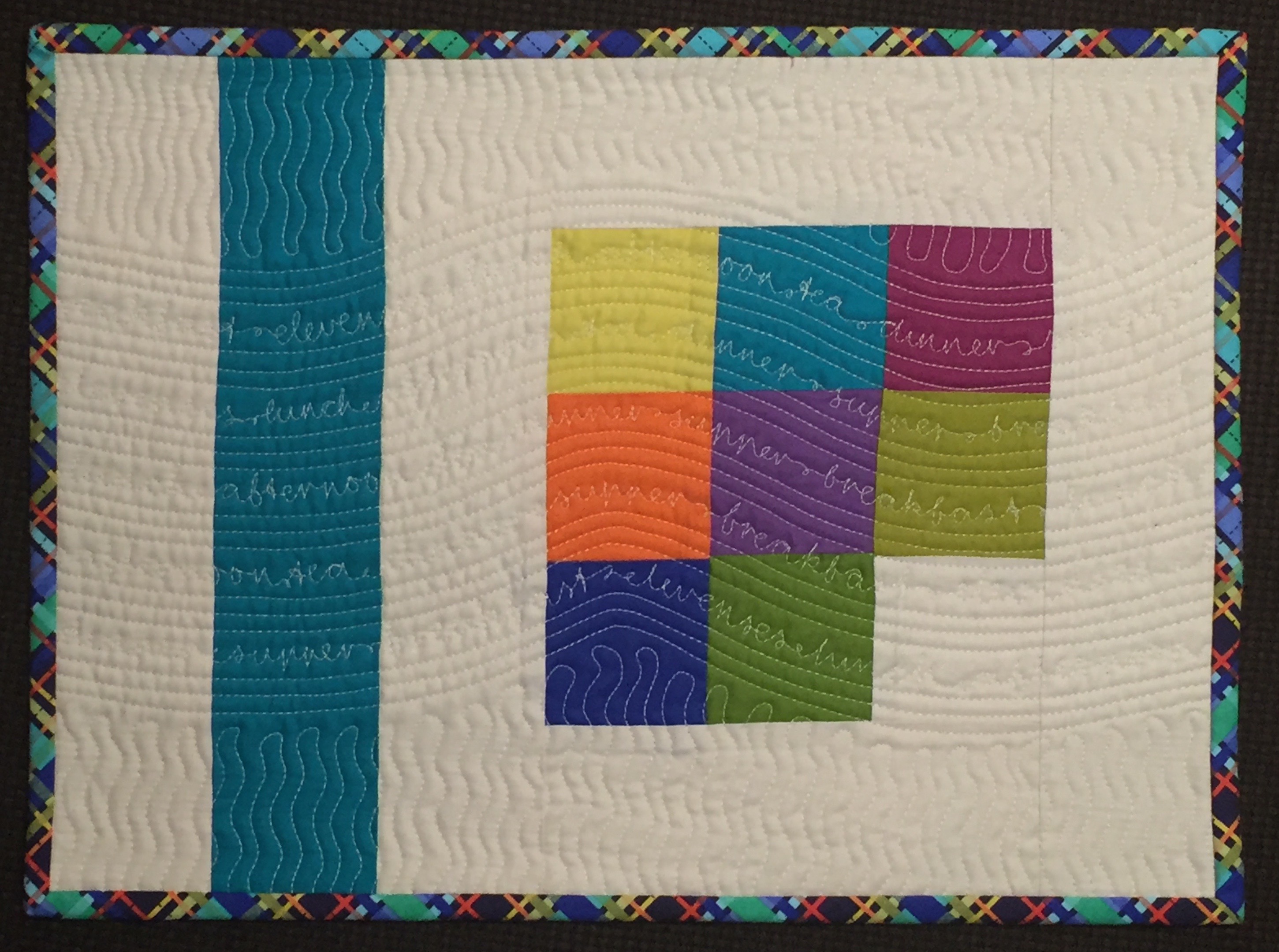 A combination of wavy lines and writing makes a wonderful place to start!
You can follow along with the blog hop each day by checking in at each guest writer's website.
Here's the full schedule so you don't miss anybody…
Thursday January 7th Me!
Saturday January 16th Me again!
Please leave a comment back here to be entered in a drawing for lots of fabulous prizes.  I'll use a random number generator on the 17th to choose the lucky winners. You can leave one comment each day but remember if your name comes up twice you'll only win one prize!
And because I would be remiss not to mention it… the DVD is available at the Interweave store… click on the widget on the right hand side!