I hope you are enjoying my first ever blog hop. If you are new to my blog, "Welcome! I am so glad you have joined me." If you've been following me for a while, I hope you have made some new friends…
Today is day seven. Who better to have for day seven than Chicago School of Fusing Dean of Corrections, fused art quilt maven, Laura Wasilowski? I can't remember the first time I actually met Laura. I had watched her on TV in the days of Simply Quilts and tried lots of her techniques. I'd probably even taught using some of Laura's patterns before we actually came face to face…
Here's one happy student and her grandma after assembling their version of Laura's Watering Can quilt.
Laura is a lot of fun. She is a member of PAQA although she is so busy teaching that she doesn't often get a chance to visit. I got this picture at Rosemont this year with some of our PAQA friends.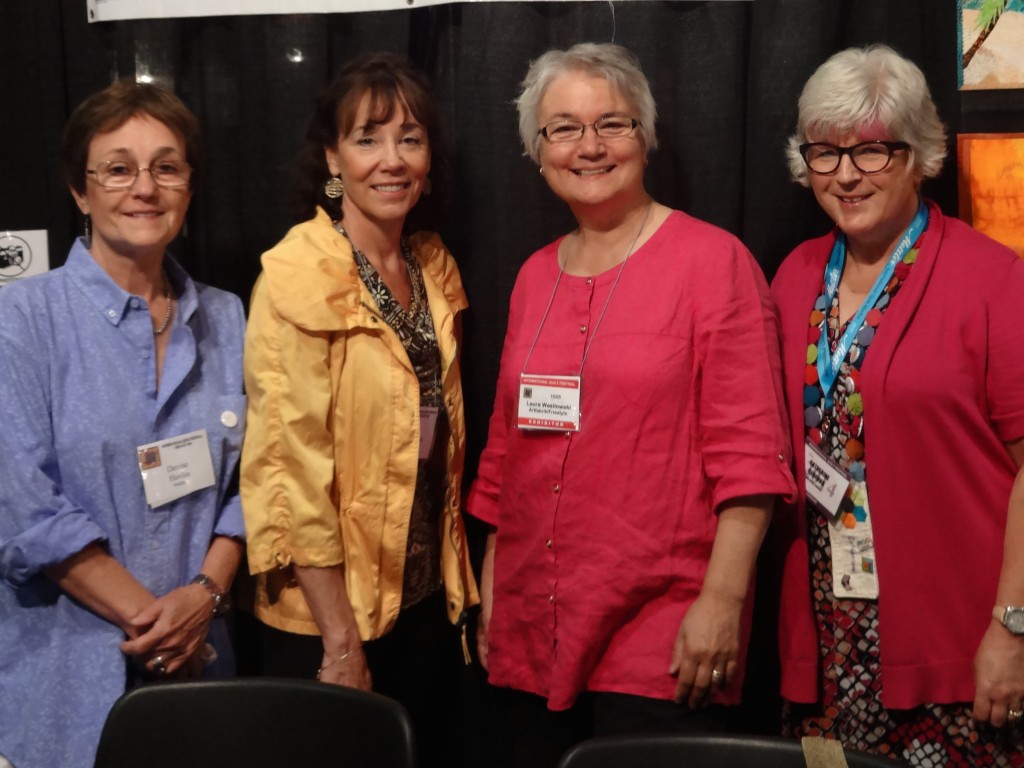 Just last week I enjoyed a lovely lunch at Laura's house with some more quiltie friends. I got Laura to pose for a special photograph.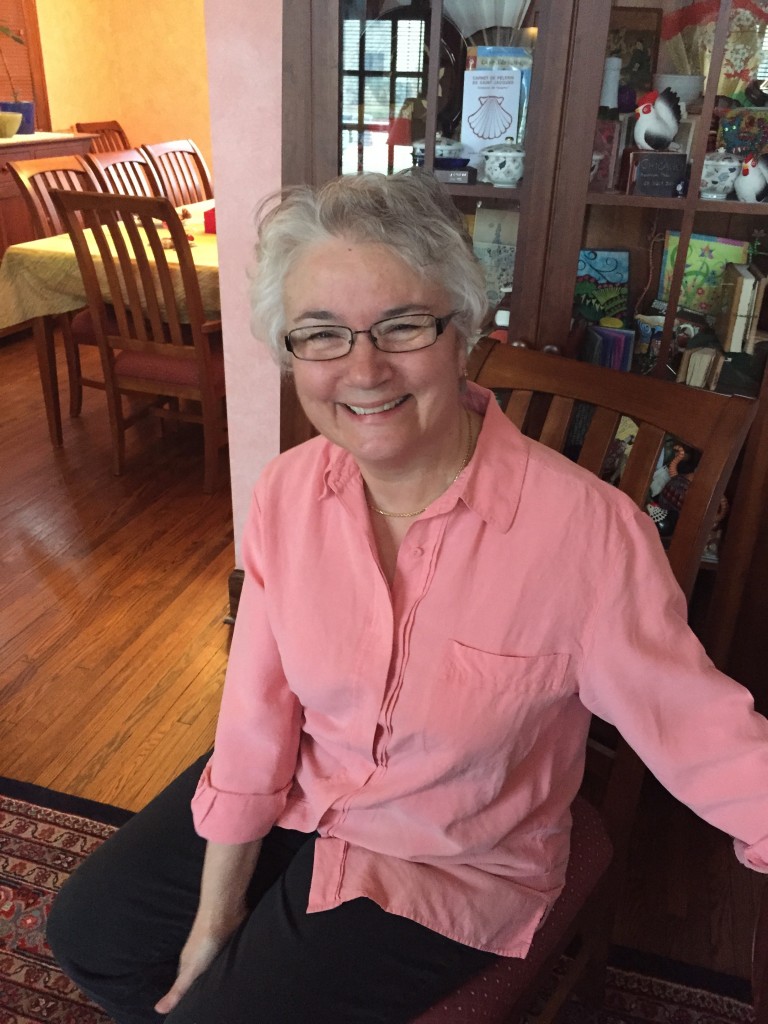 Laura is fun. She hand dyes yards and yards of fabric and thread each year which she uses for her quilts and sells on her travels. She has three books, a Craftsy class, a QATV workshop DVD… It's hard to keep up! So I am very happy that she has taken the time to watch my DVD and post on her blog about it.
You can see what she has to say today and then come back here to comment for a chance to win one of my new DVDs. Now that I have received so many comments I have decided to draw two lucky winners. I'll be posting their names on the day after Christmas and contacting them via e-mail as long as I have their addresses. Maybe you'll be a winner but if not you can purchase the DVD or digital download (available instantly) at the Interweave store… just click on the button at the side and you'll be taken straight there.
Where to find all my friends and their blogs? Here's the complete list. Enjoy!
Monday 15th December:        Faith Jones
Tuesday 16th December:        Bonnie Hunter
Wednesday 17th December:   Cheryl Sleboda
Thursday 18th December:       Maddie Kertay
Friday 19th December:            Svetlana Sotak
Saturday 20th December:       Julia Wood
Sunday 21st December:    Laura Wasilowski
Monday 22nd December:       Pokey Bolton
Tuesday 23rd December:        Susan Brubaker Knapp
Wednesday 24th December   ME!