I've been posting pictures for a while of my latest traveling project.  Brenna wrote a blog post over on Quilting Daily this week…
It's finally done! All stitched and pressed…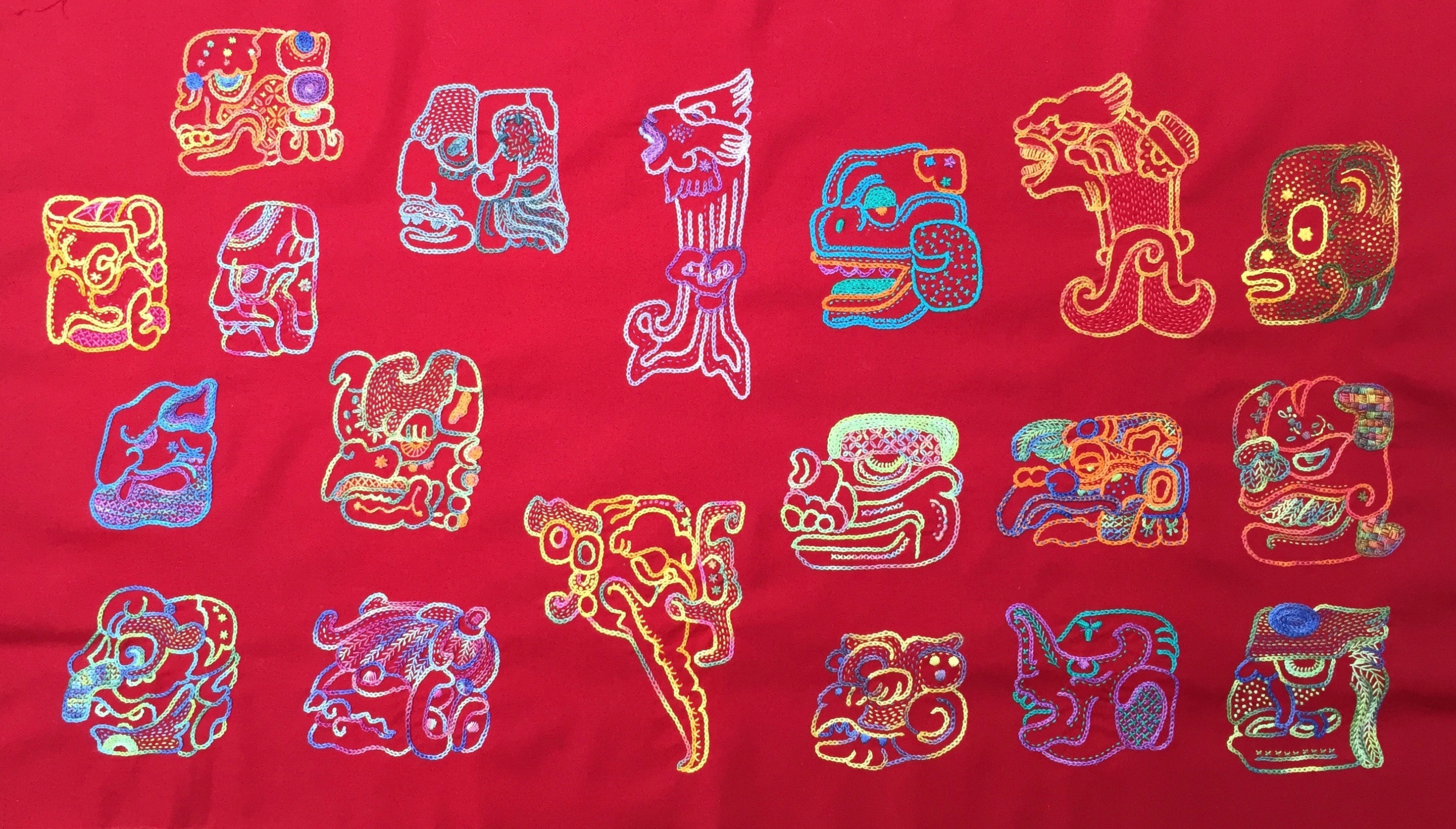 Nineteen Mayan Hieroglyphic inspired embroideries ready to include in a quilt sometime soon. I think it's time to celebrate with a give-away?
Here are close-ups.
One,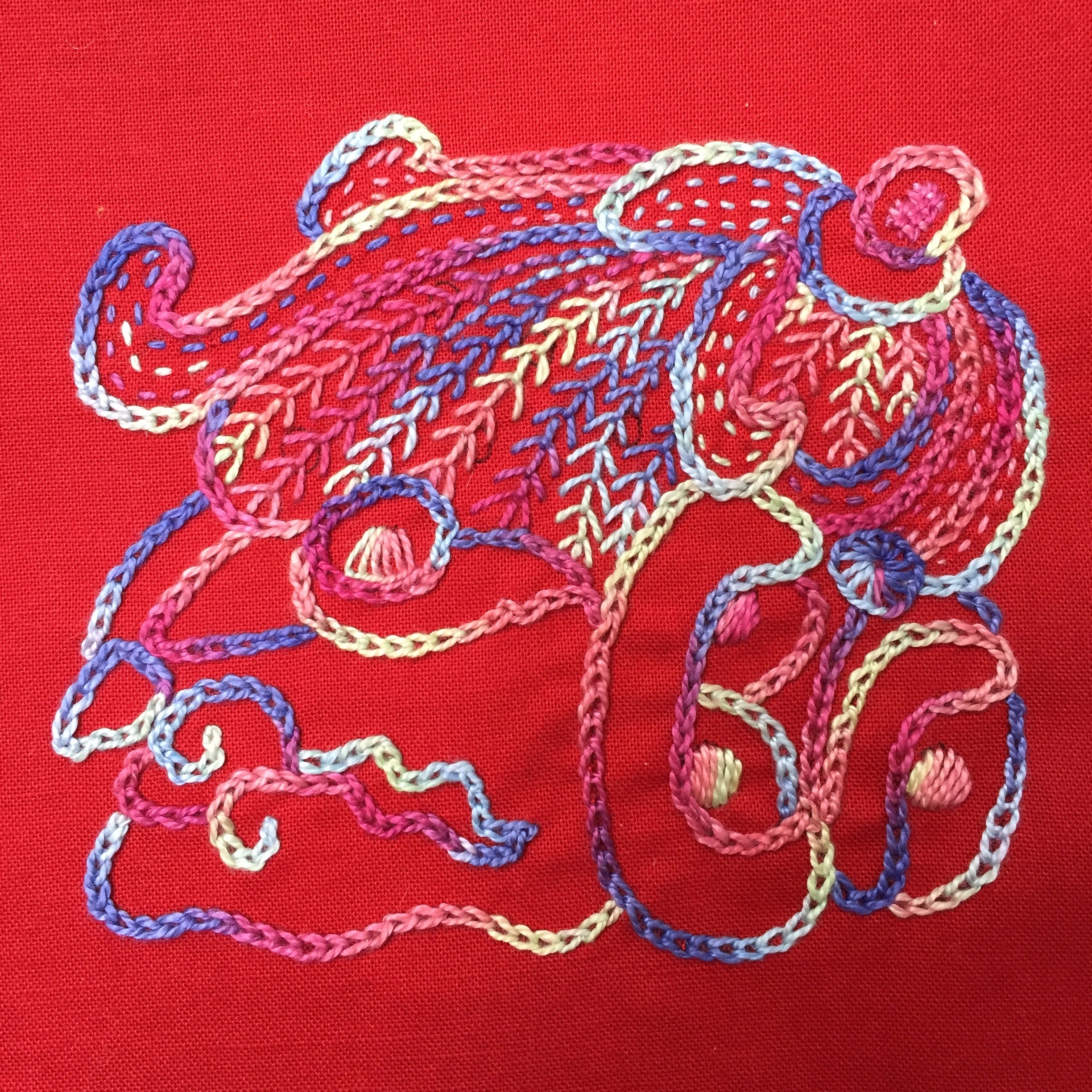 Two,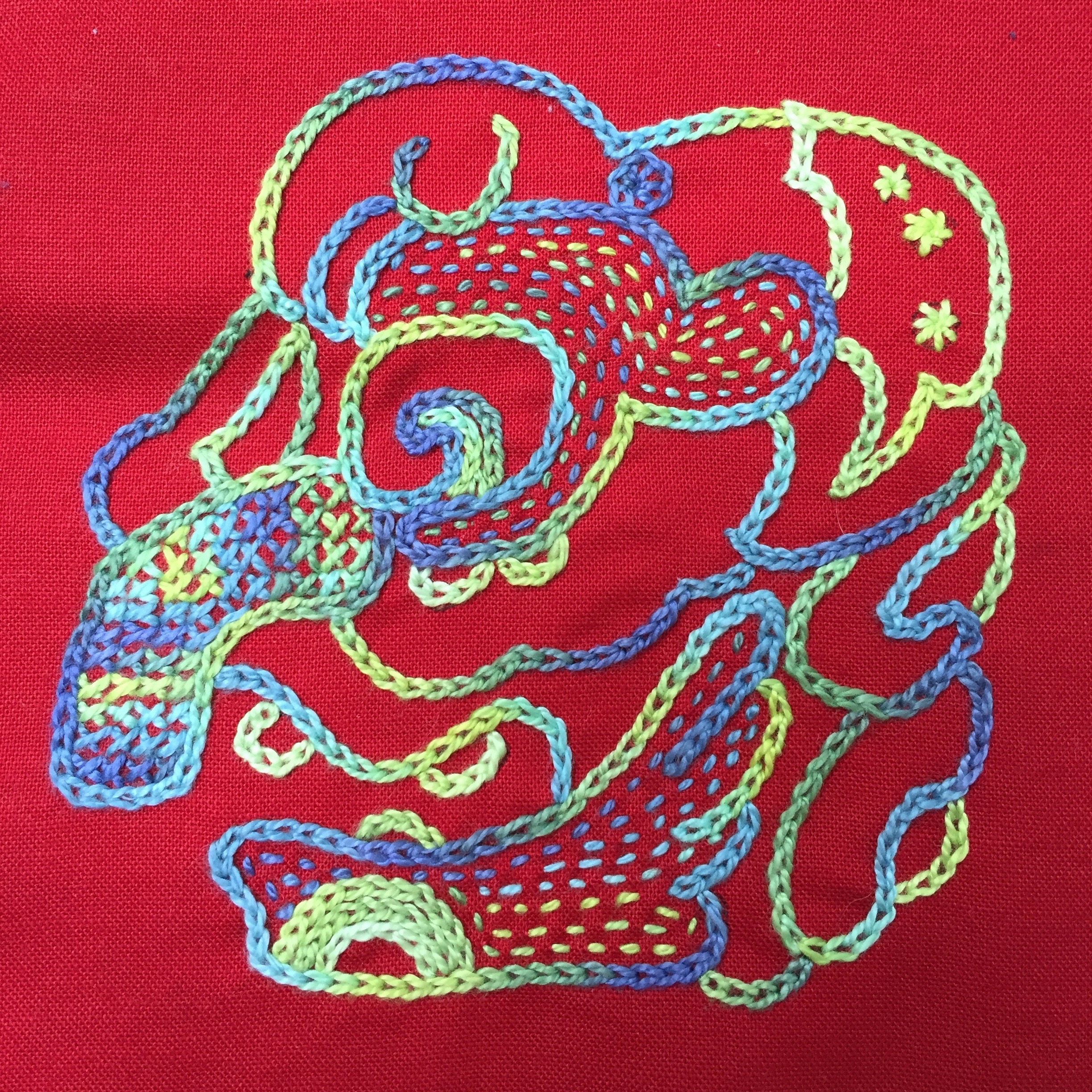 Three,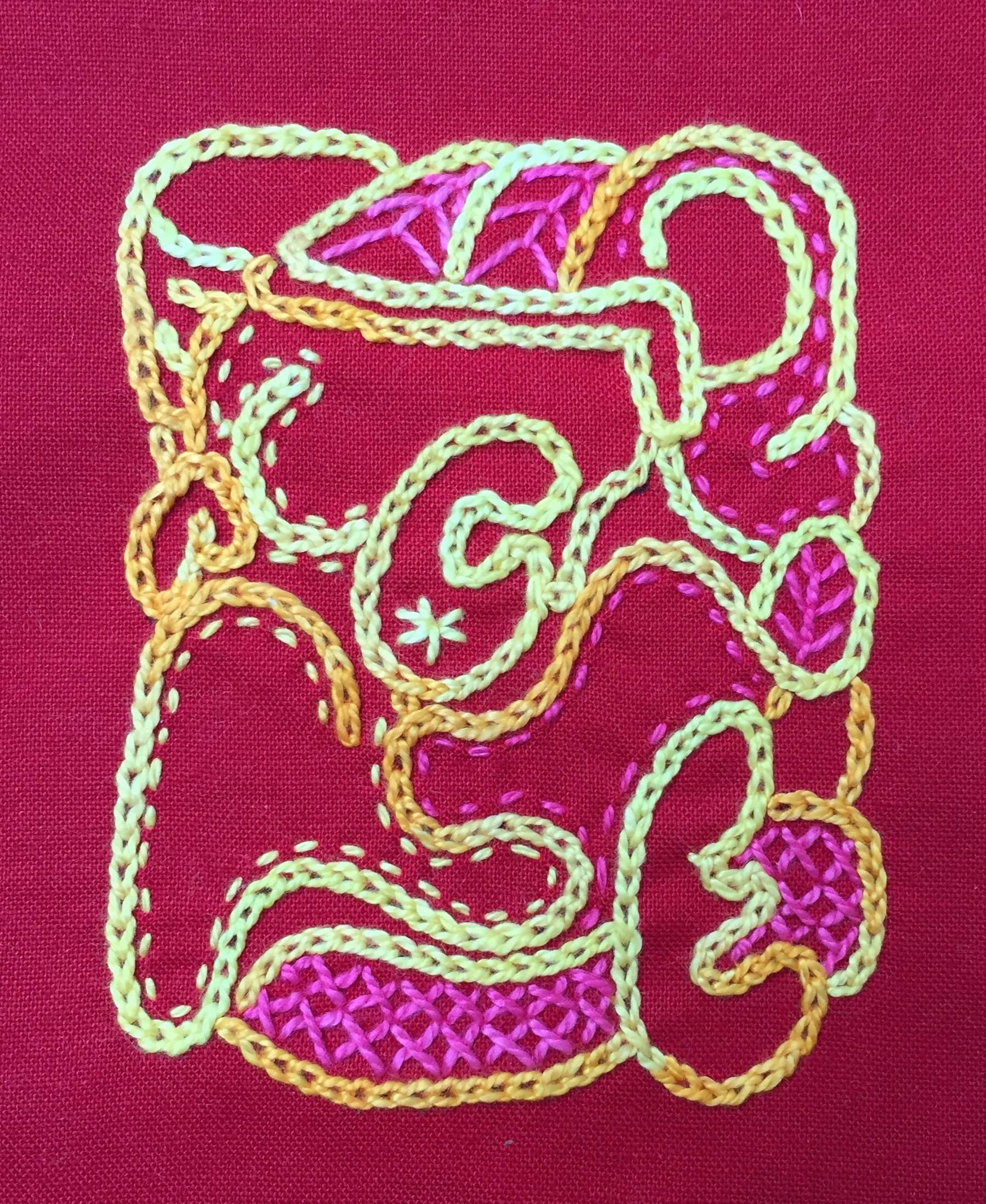 Four,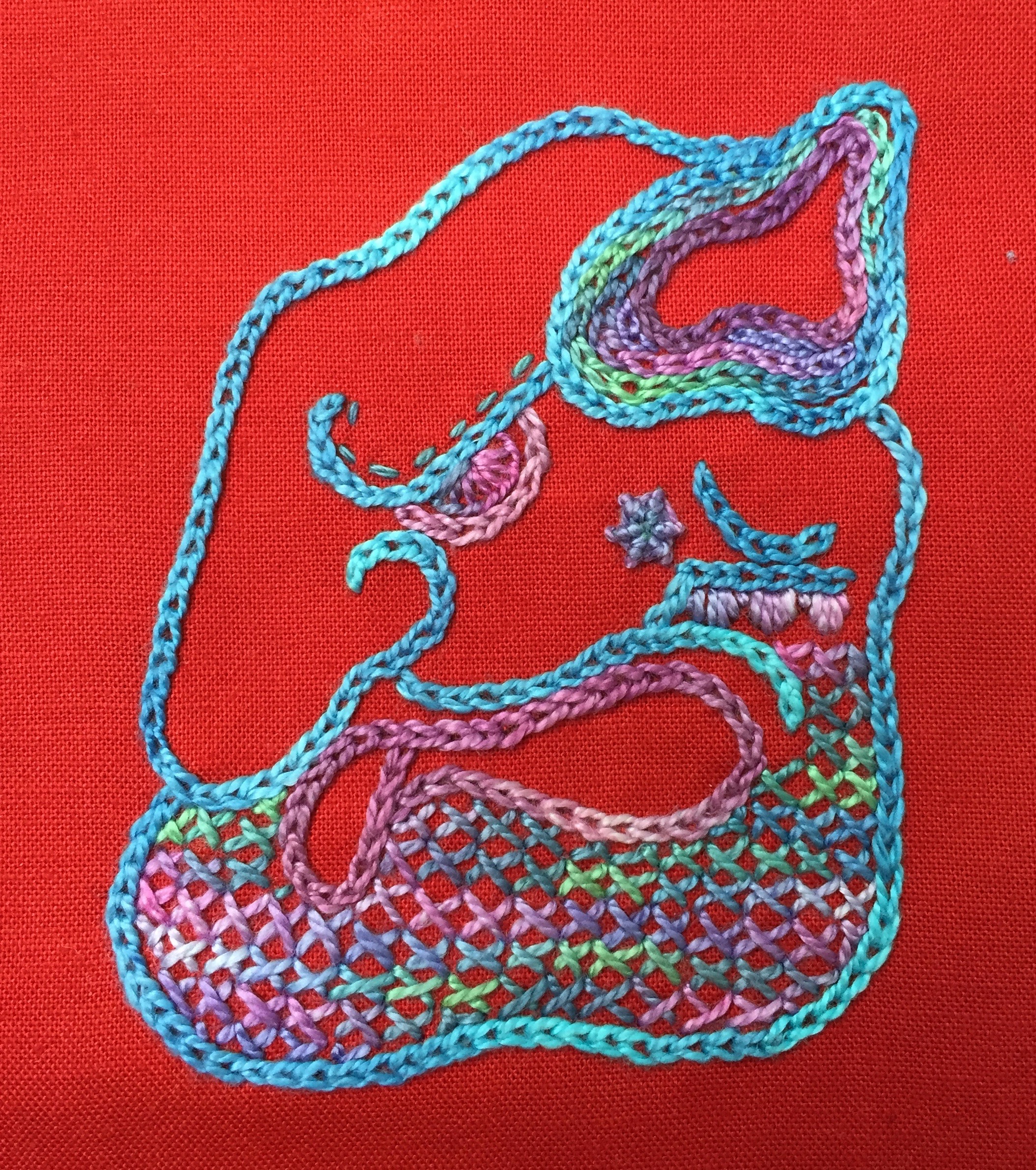 Five,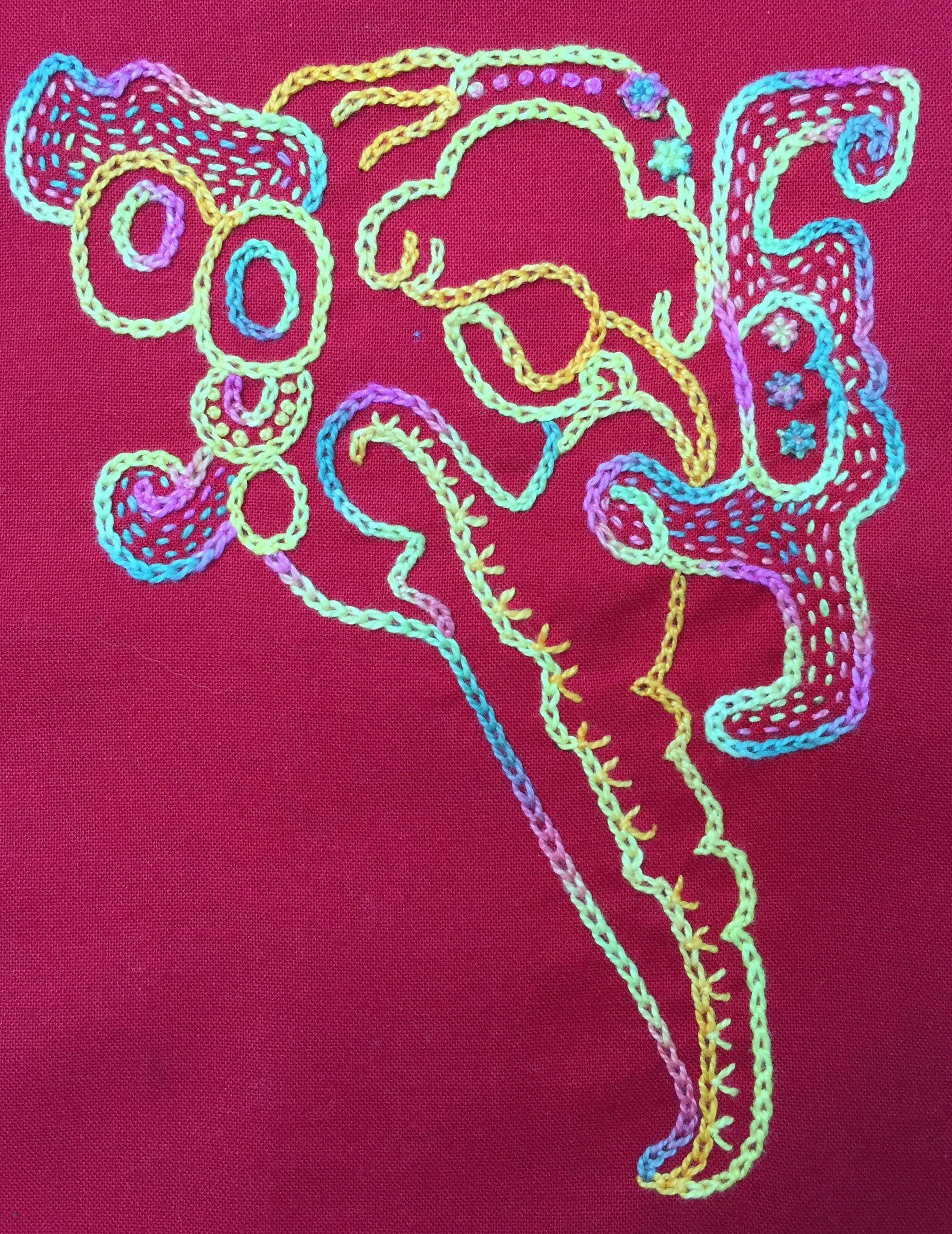 Six,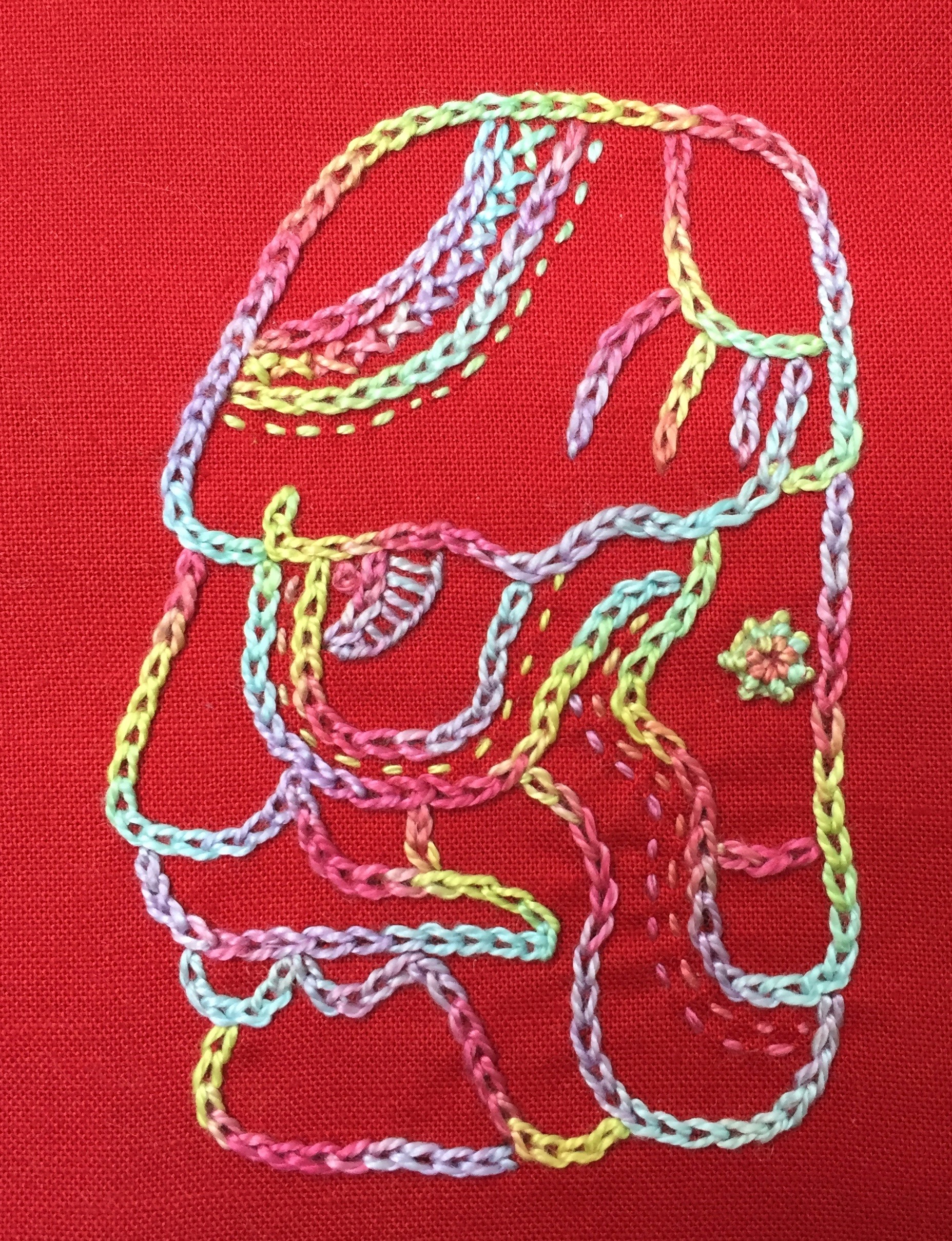 Seven,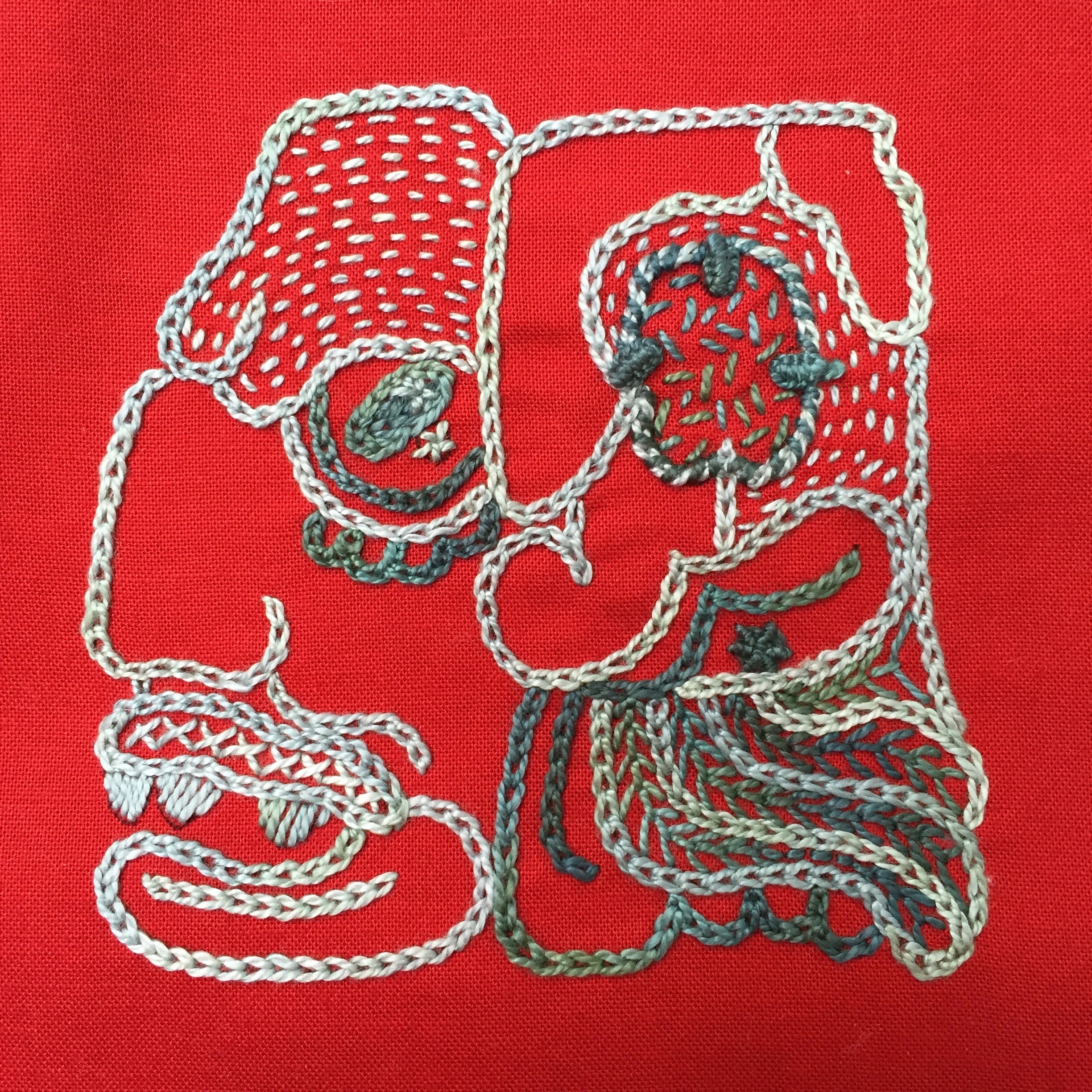 Eight,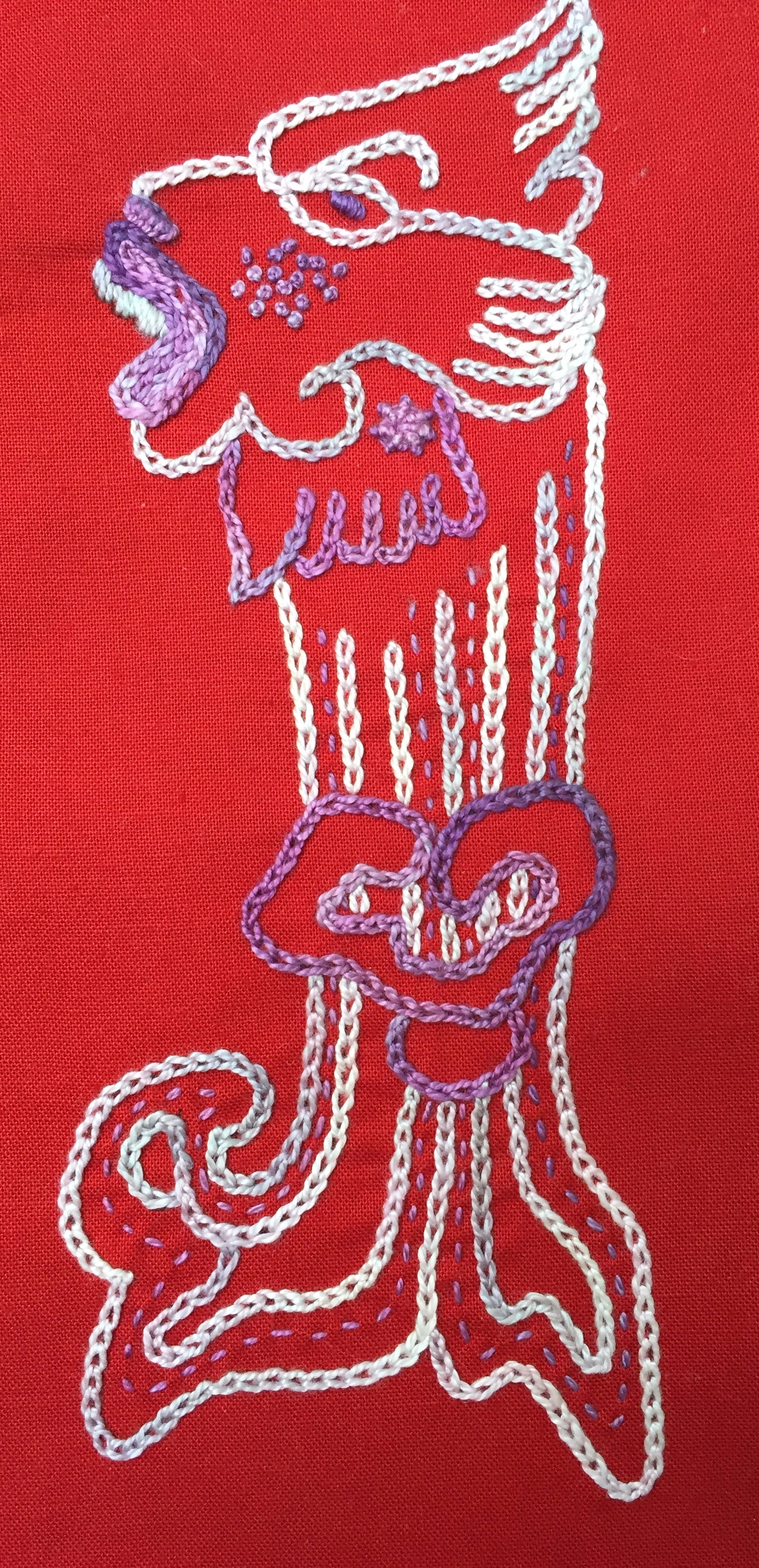 Nine,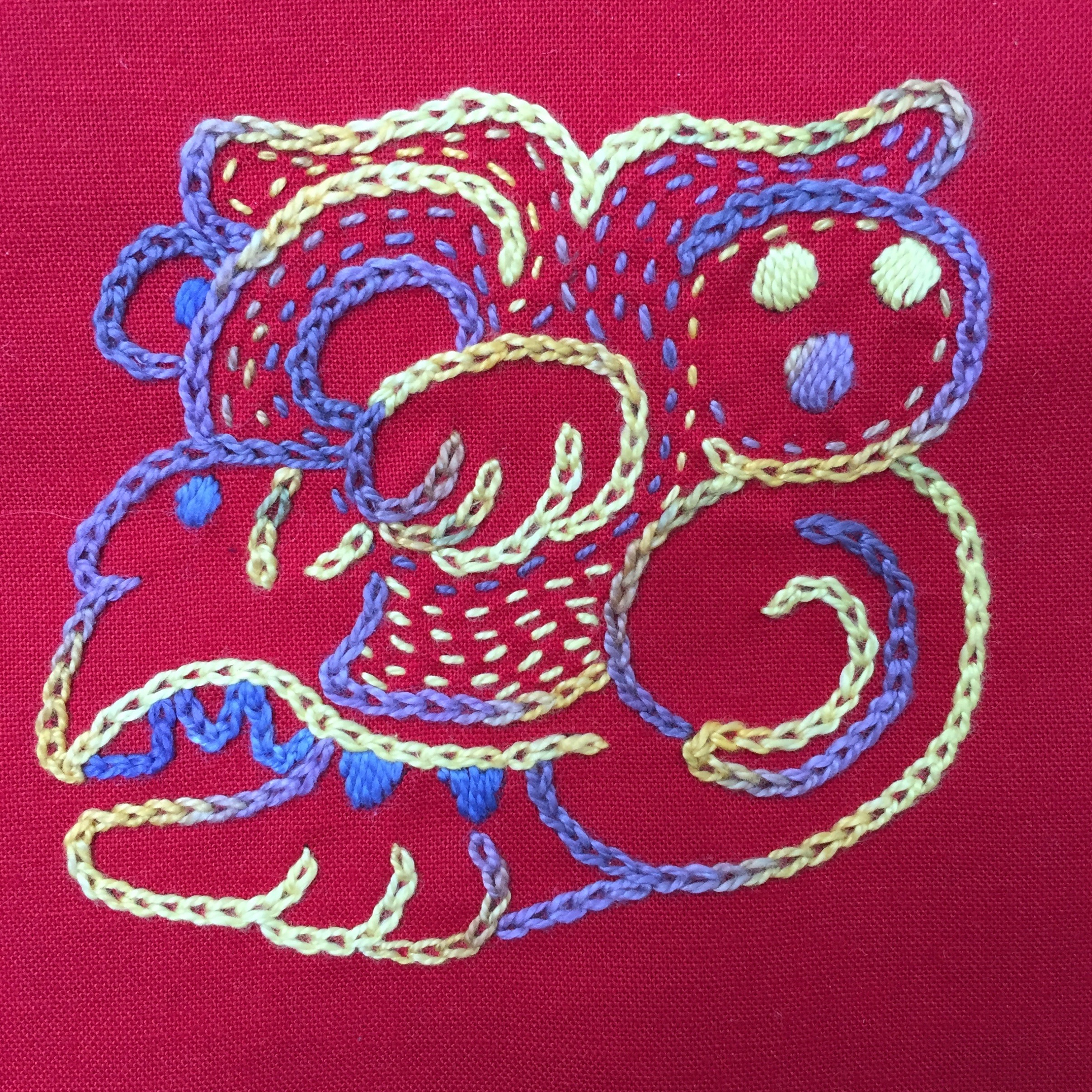 Ten,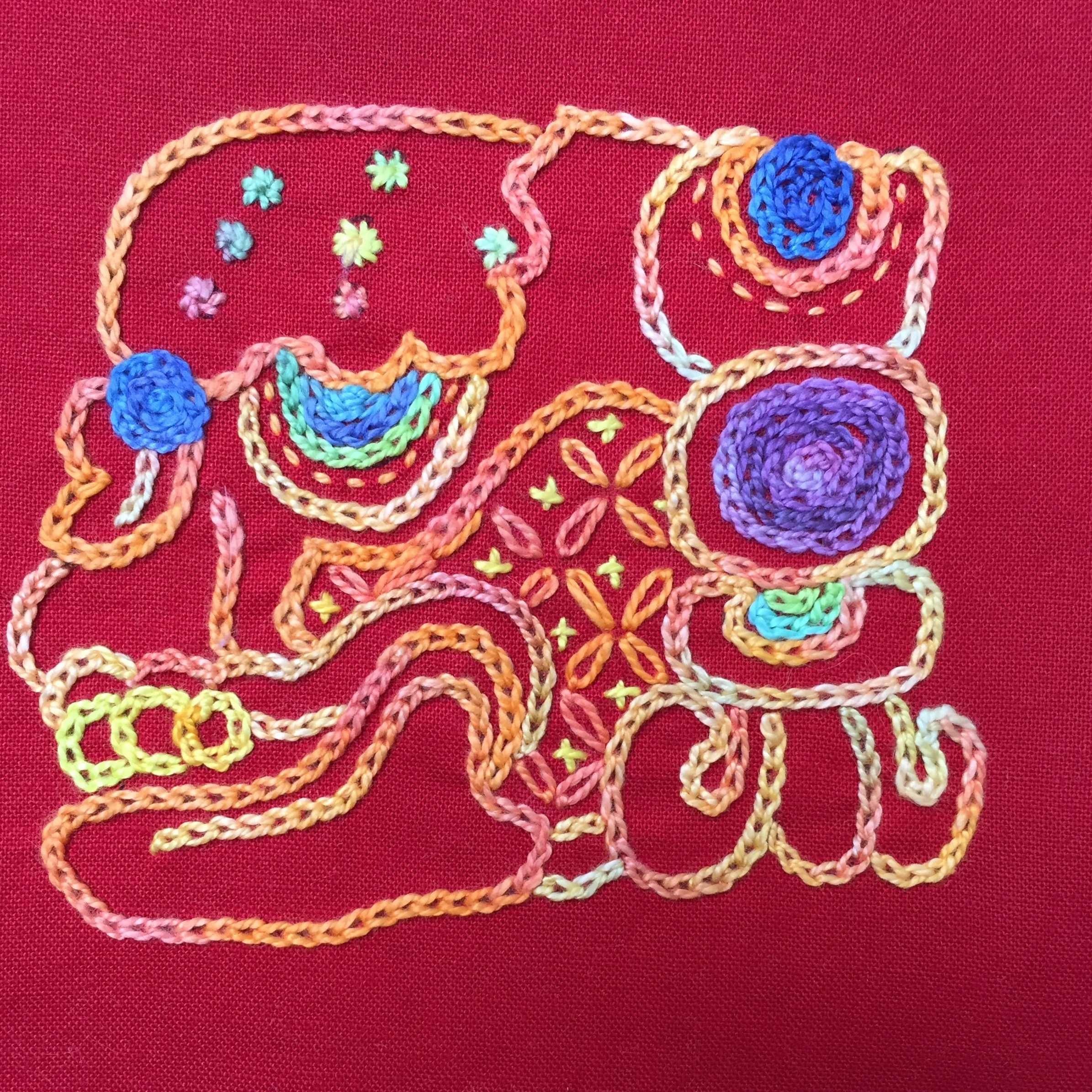 Eleven,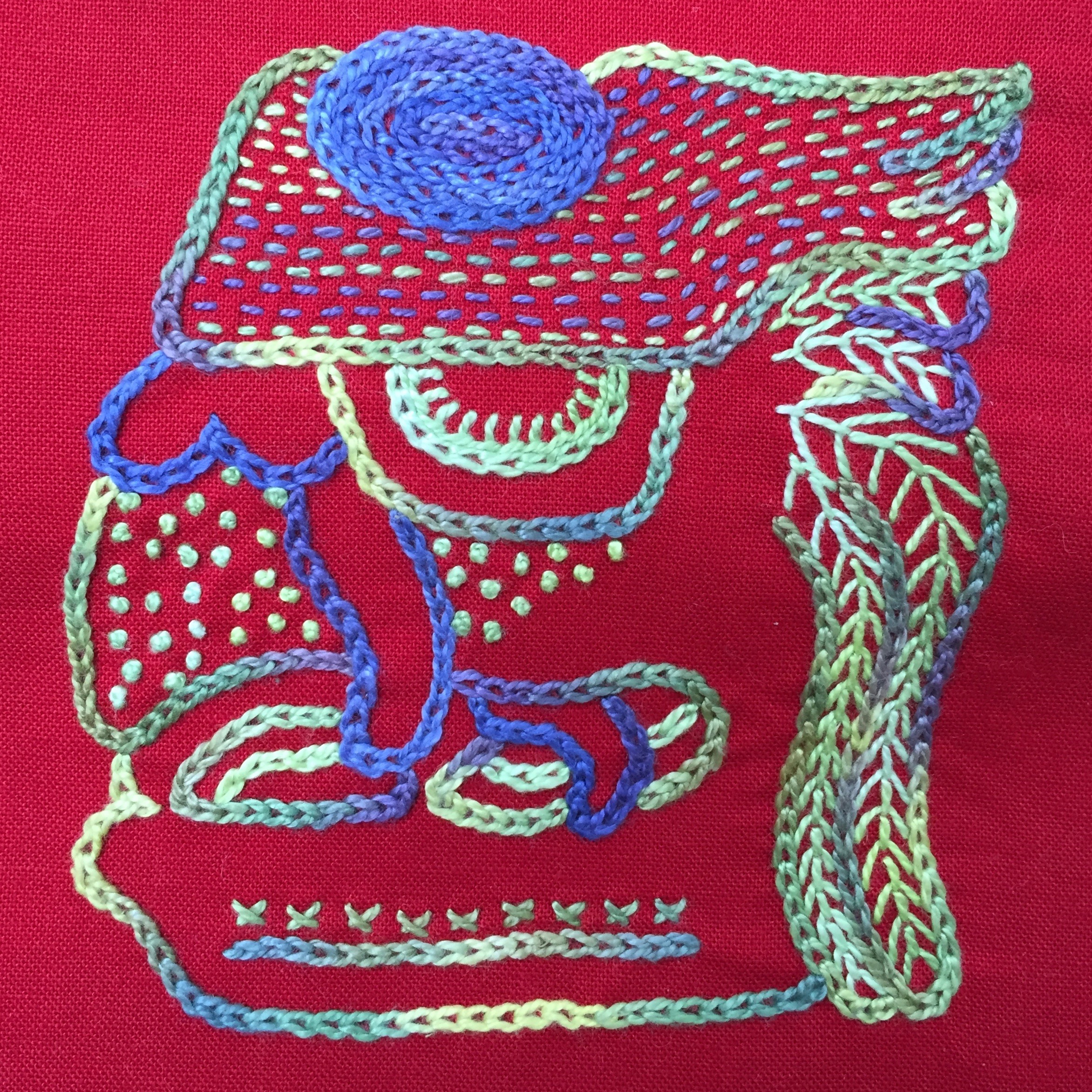 Twelve,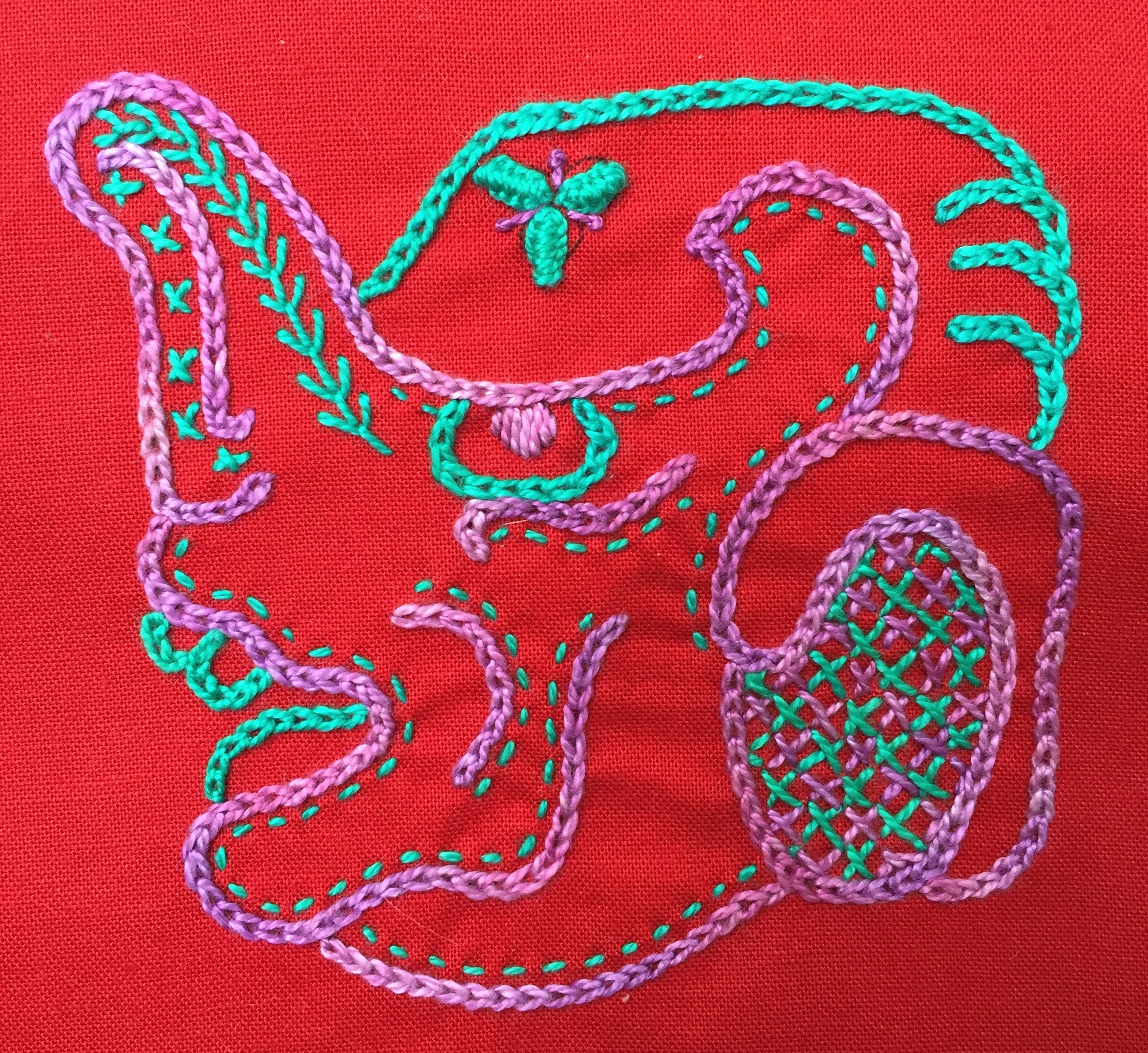 Thirteen,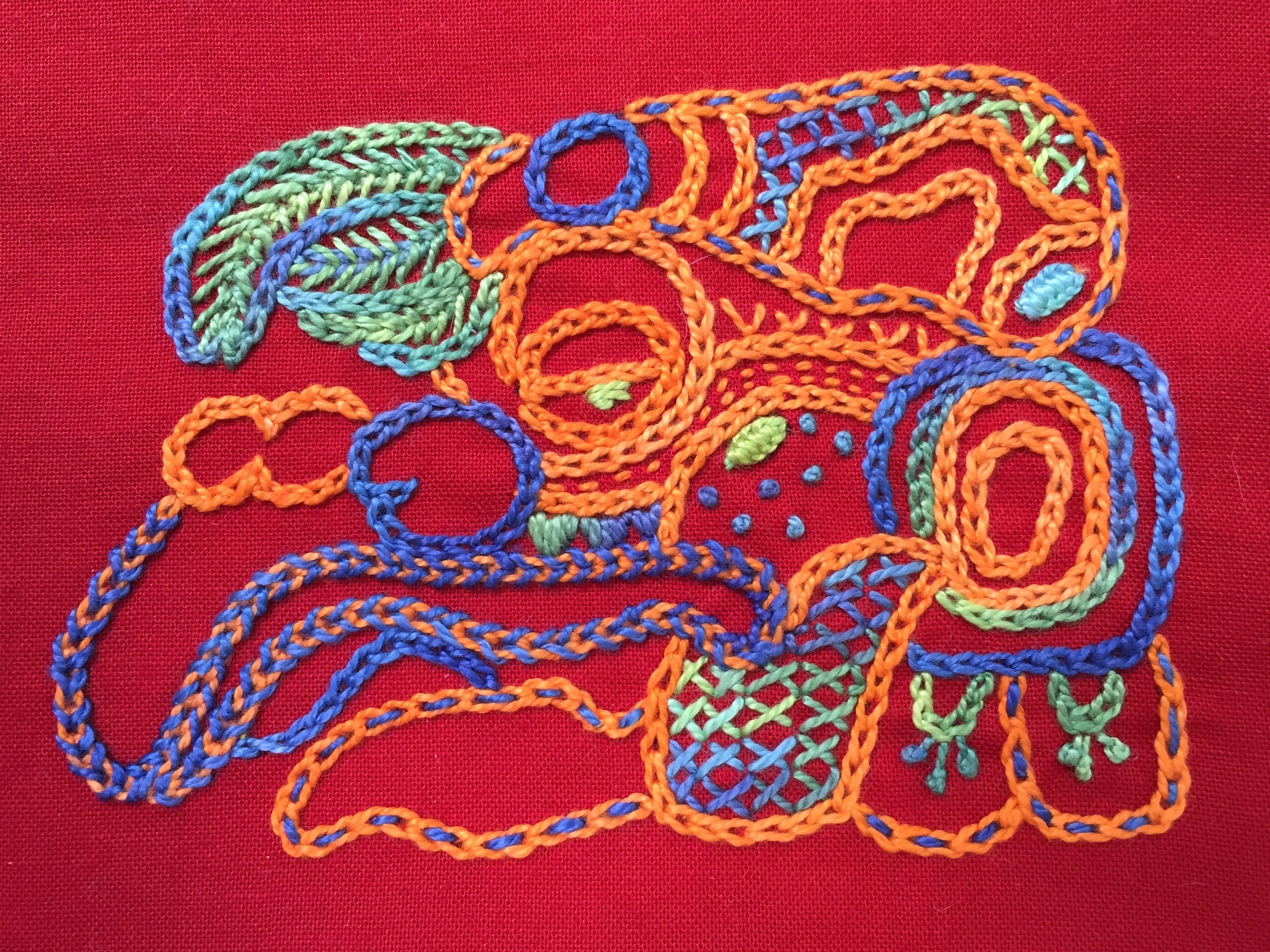 Fourteen,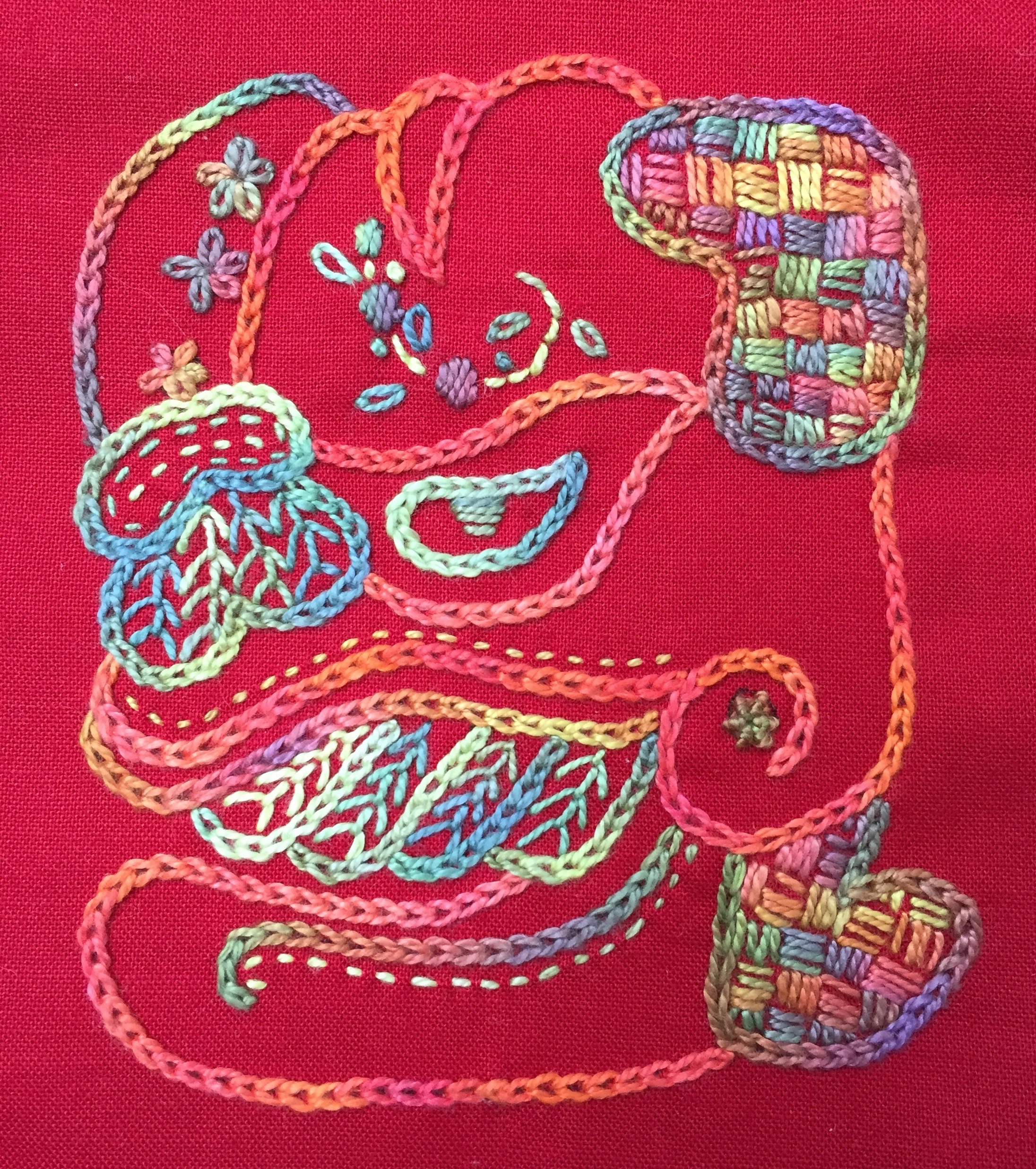 Fifteen,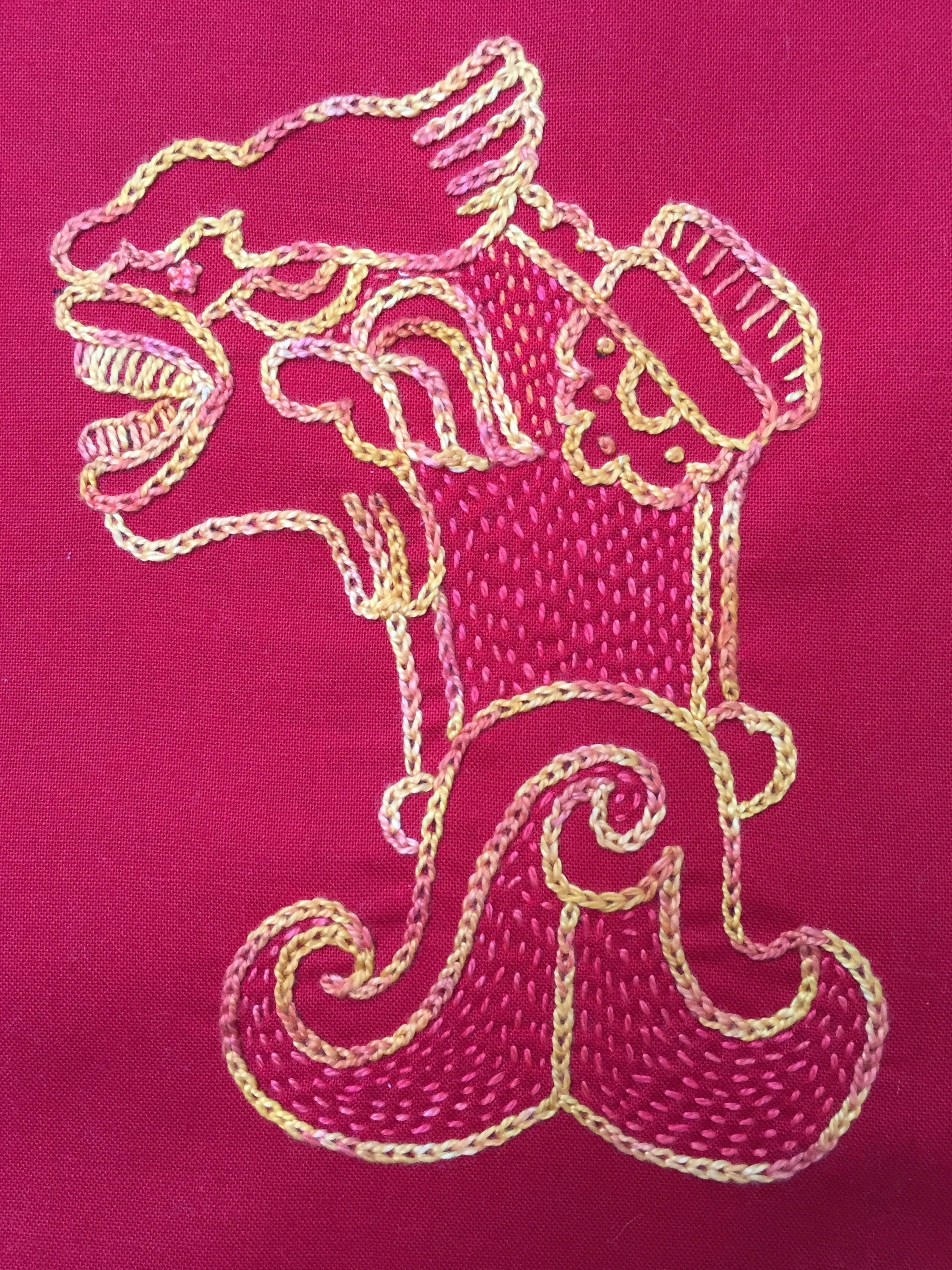 Sixteen,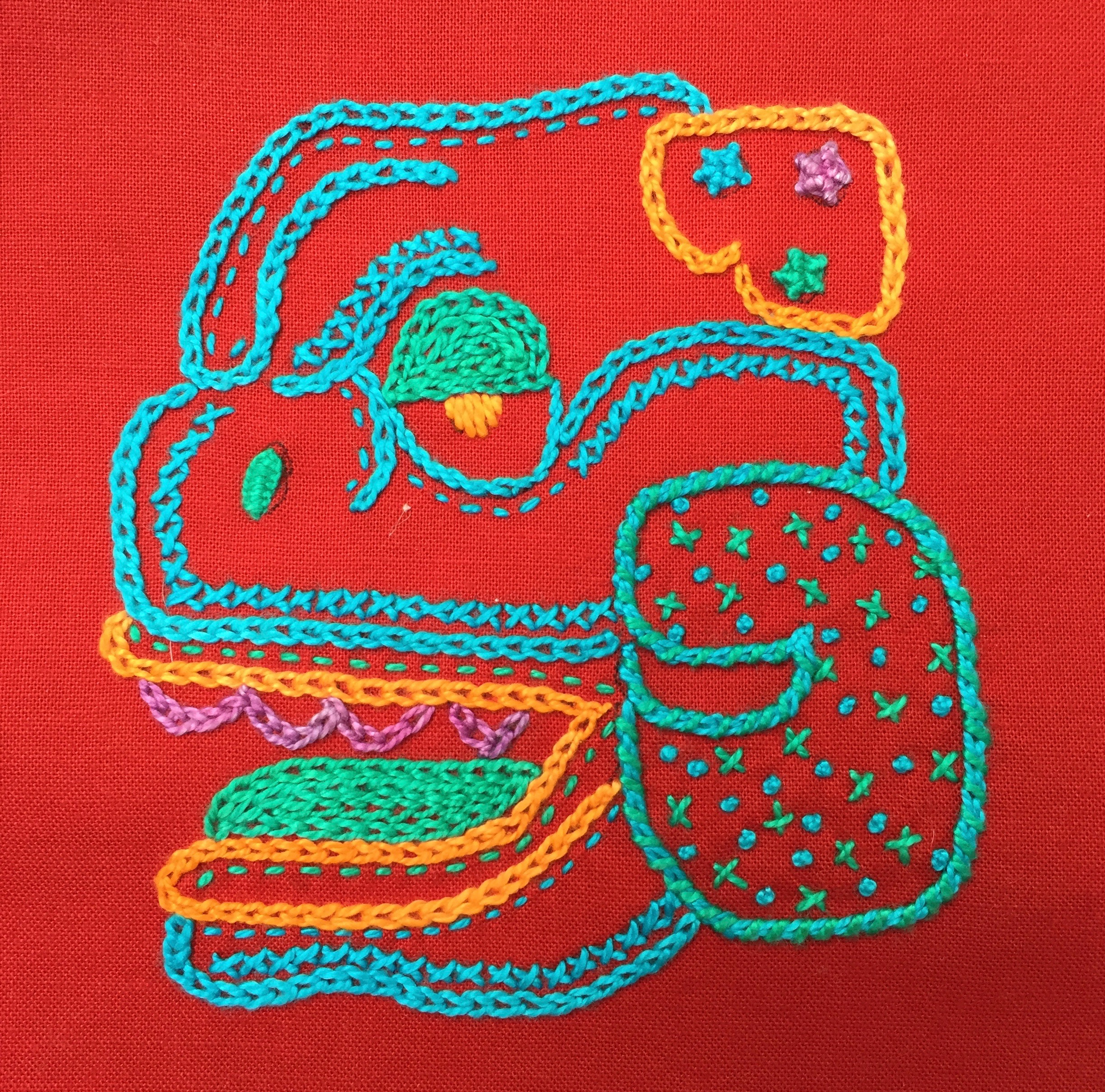 Seventeen,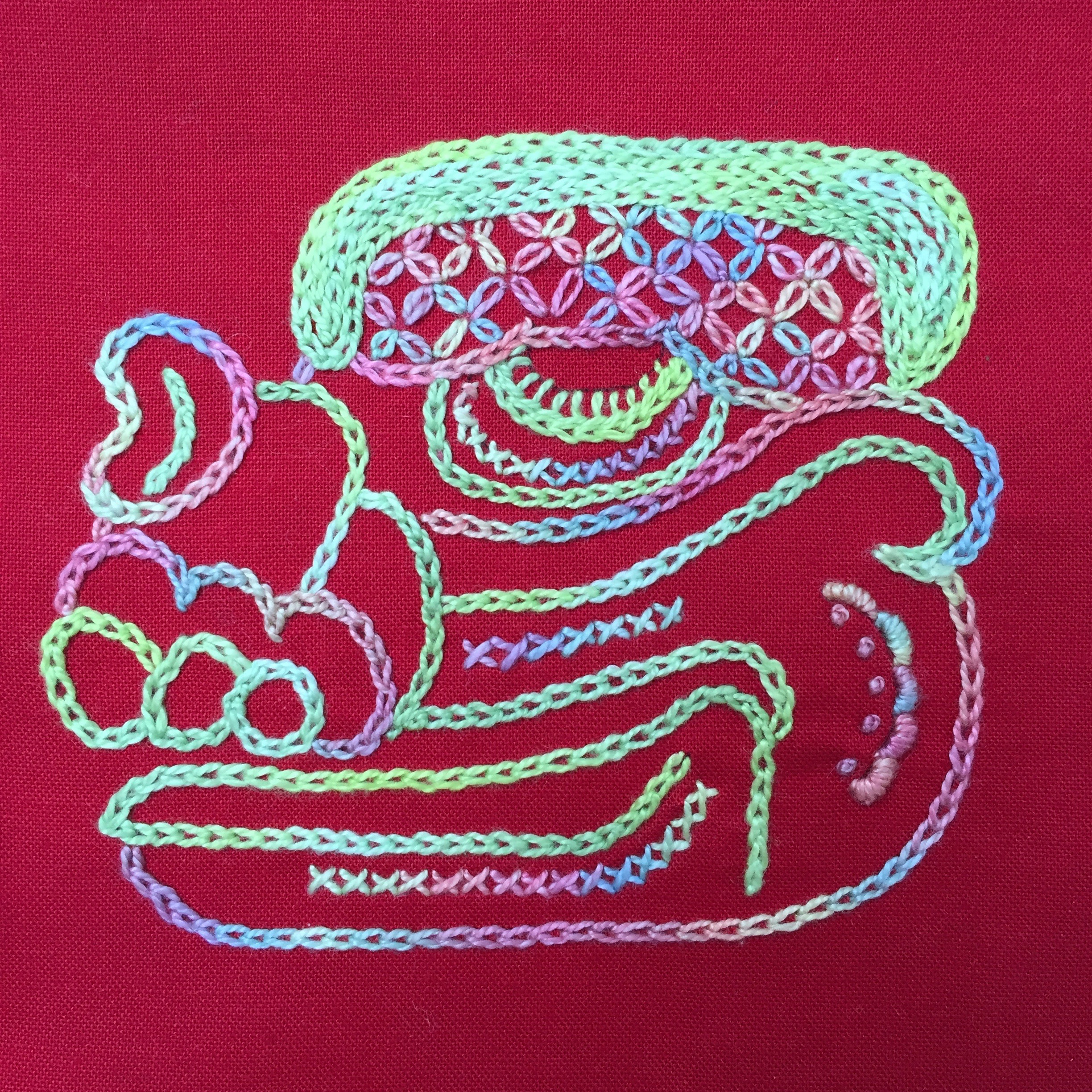 Eighteen,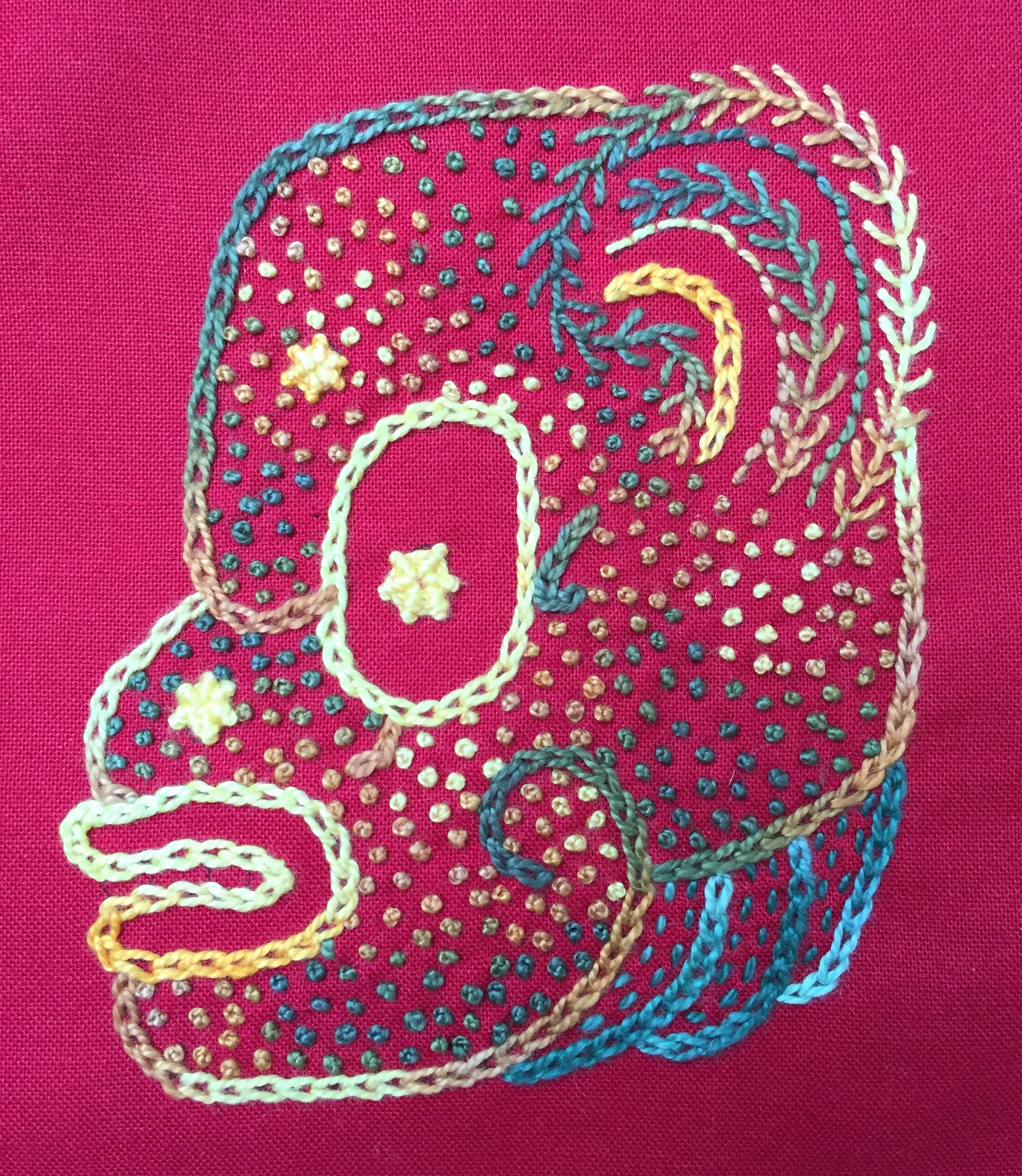 and Nineteen!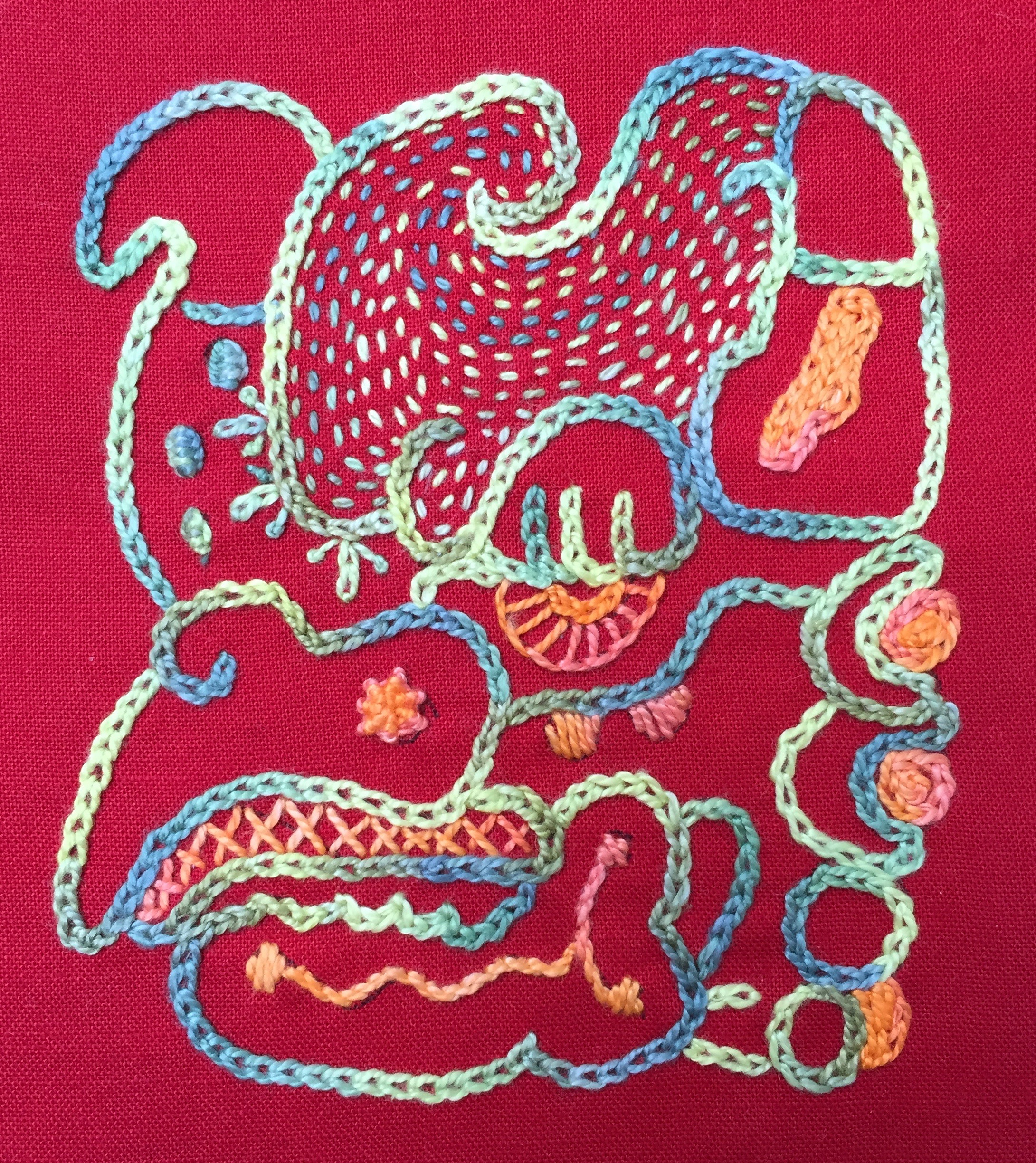 Which one do you like best? I think they could all do with names… Leave me a comment with your favorite and a suitable name for your choice and I'll pick at least one winner on Tuesday 5th to receive a box of my favorite House of Embroidery hand-dyed threads.
Meanwhile, I bought myself a new mug this week.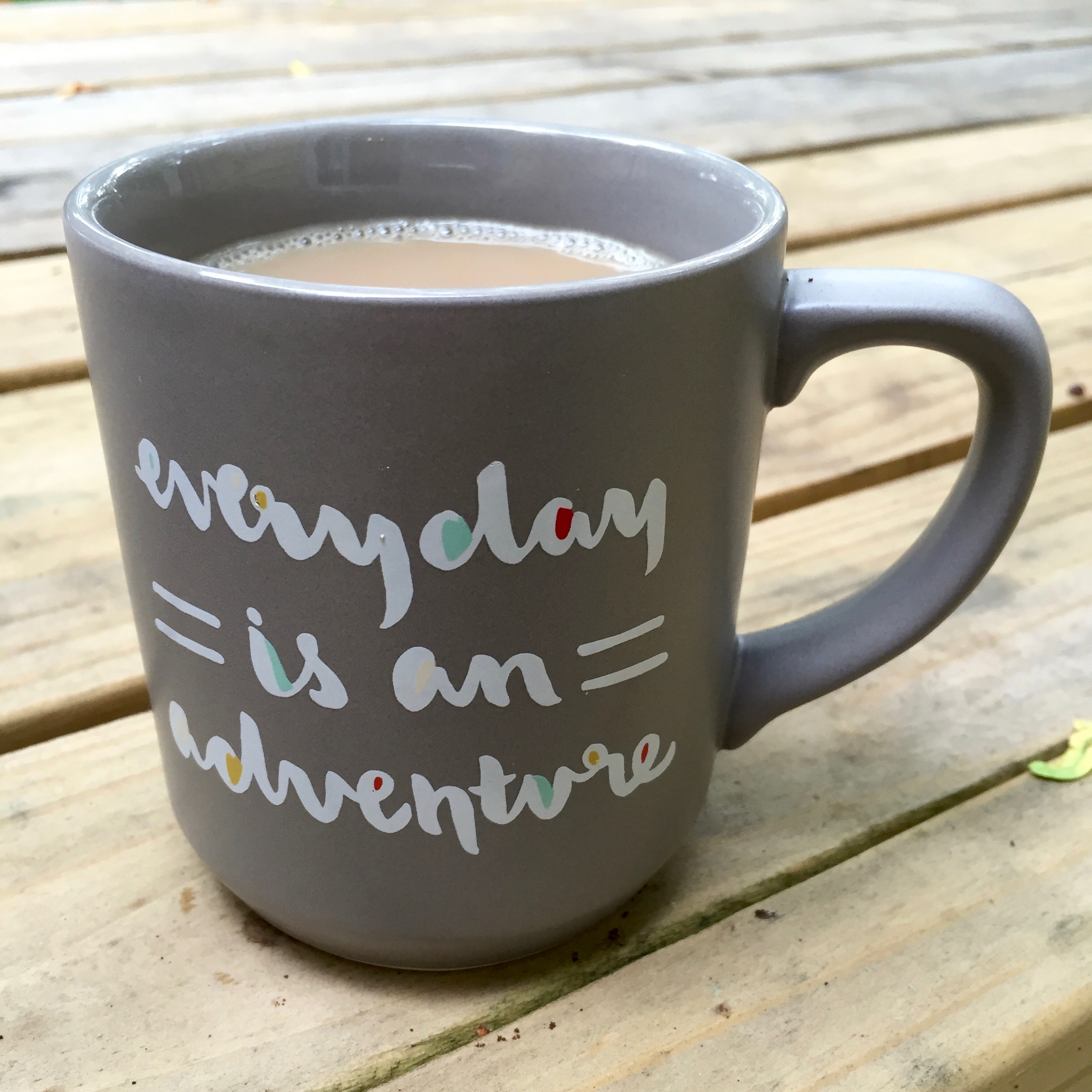 This weekend's adventure is a trip to Nashville to see Jonathan and Lauren and enjoy everything that fine city has to offer. Time to finish packing!
I'm looking forward to reading your comments…