The traffic was not good this morning. There was a lot of red on our route to the airport. Steve was on a conference call so I couldn't remind him that I had wanted to set off from our home earlier than we actually did…
Nevertheless, we were in time for me to get my two very large suitcases checked in and I got to my gate in time to add a couple more rows to my latest crochet blanket 🙂
My view for three hours.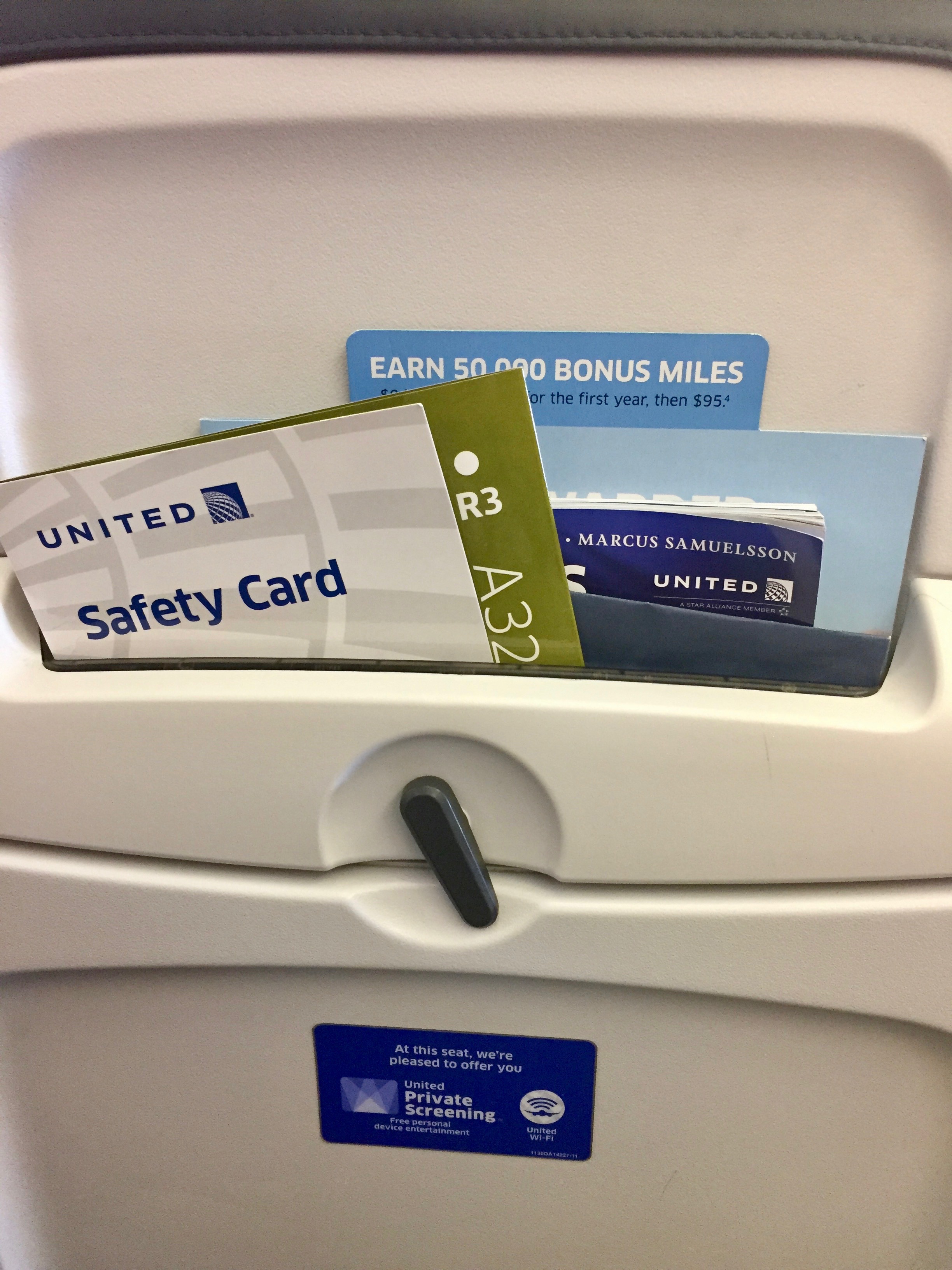 Really, I watched a movie for two hours and read a book the rest of the time. I missed seeing the view out of the window as we flew into Jackson Hole because I had chosen an aisle seat but it wasn't too long before I got a good look …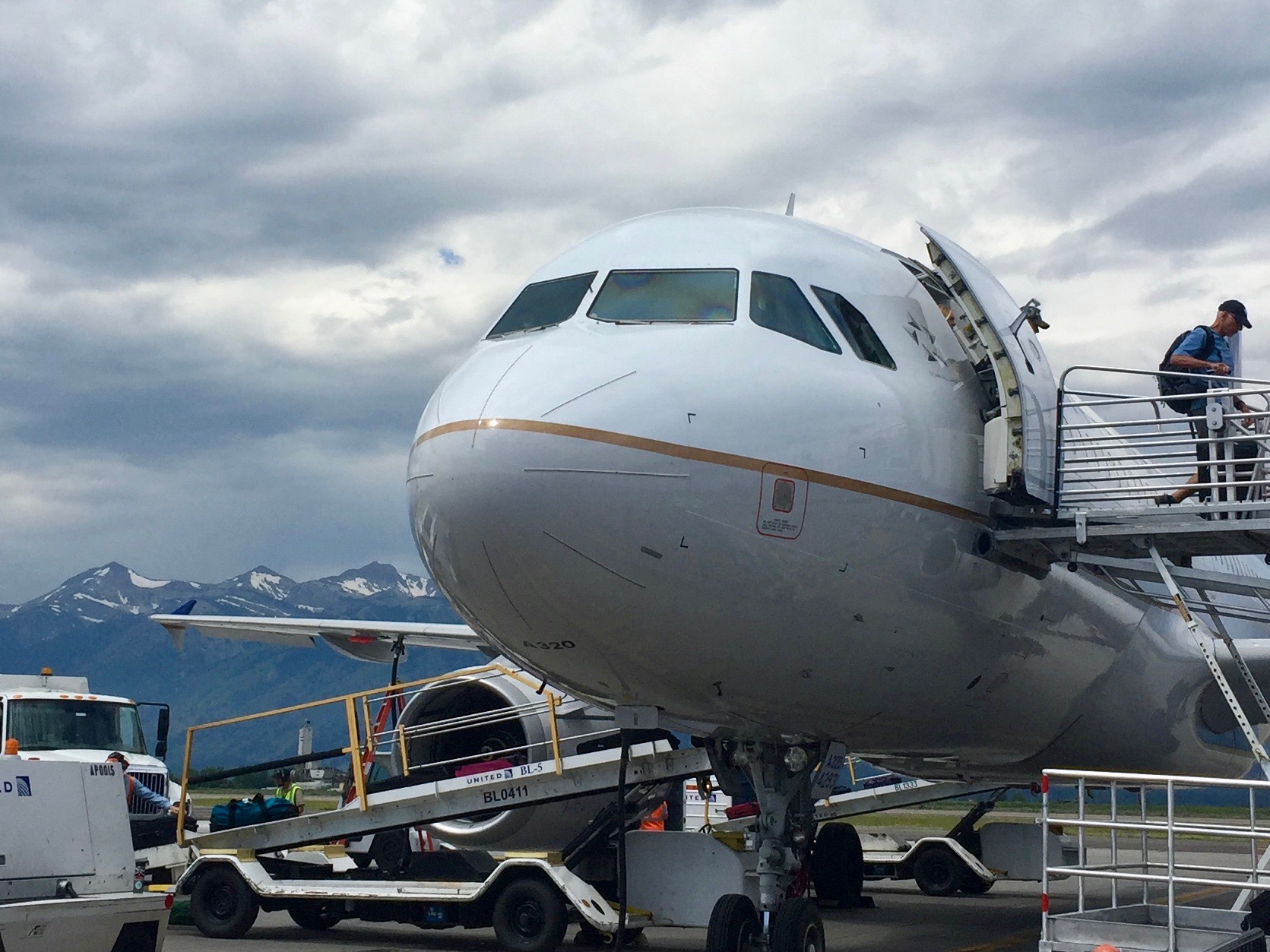 No, I wasn't in Illinois anymore!
It took me a few minutes and a look at the manual to work out how to start my rental car. I took two turns around the parking lot finding the exit, and then I was off through the Grand Teton National Park south to the town of Jackson.
There was construction on the way. I made the most of being stopped to snap a picture of those mountains!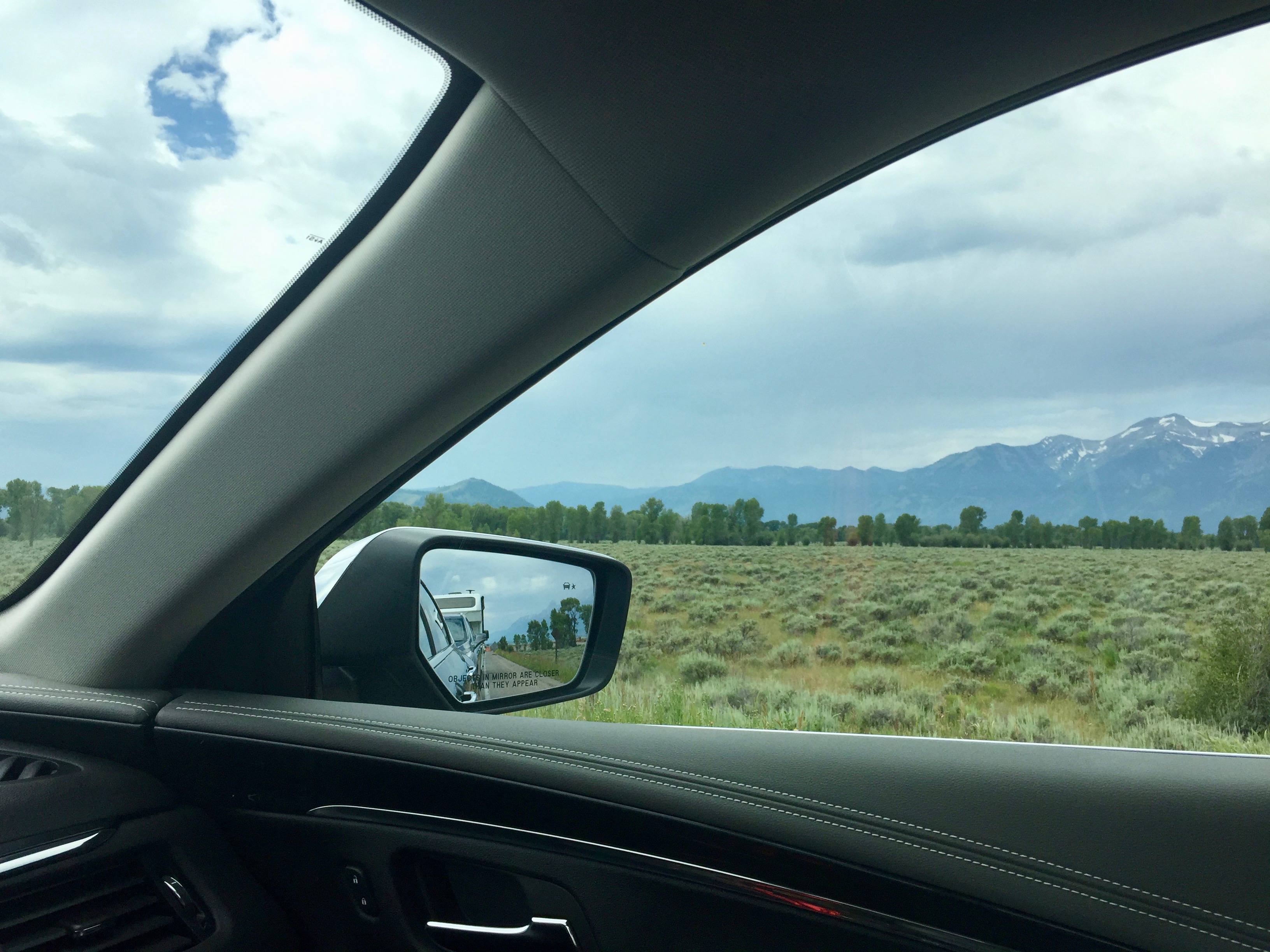 Having GPS on your phone truly is a marvelous thing. I checked into my hotel and sat for a few minutes before setting off for a walk around town. At an elevation of 6237 feet I slowed down a little but the sun was shining and it was a super afternoon for a stroll.
I noticed a yarn store on my drive into town so I thought I'd visit there first. Knit on Pearl, now on Gill St.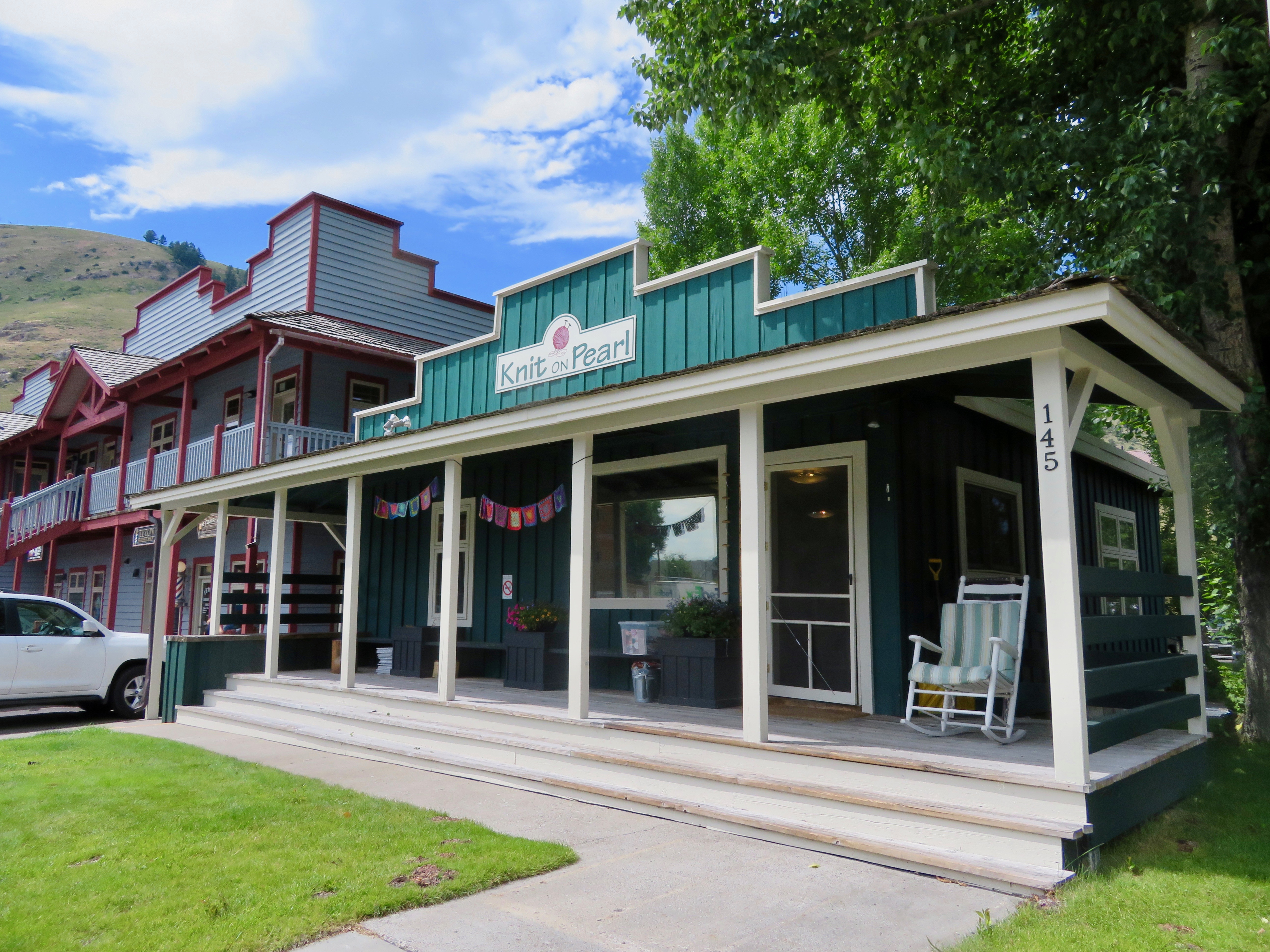 Certainly worth the walk, locally sourced bison yarn seemed like a suitable souvenir!
The mountains come down right into town.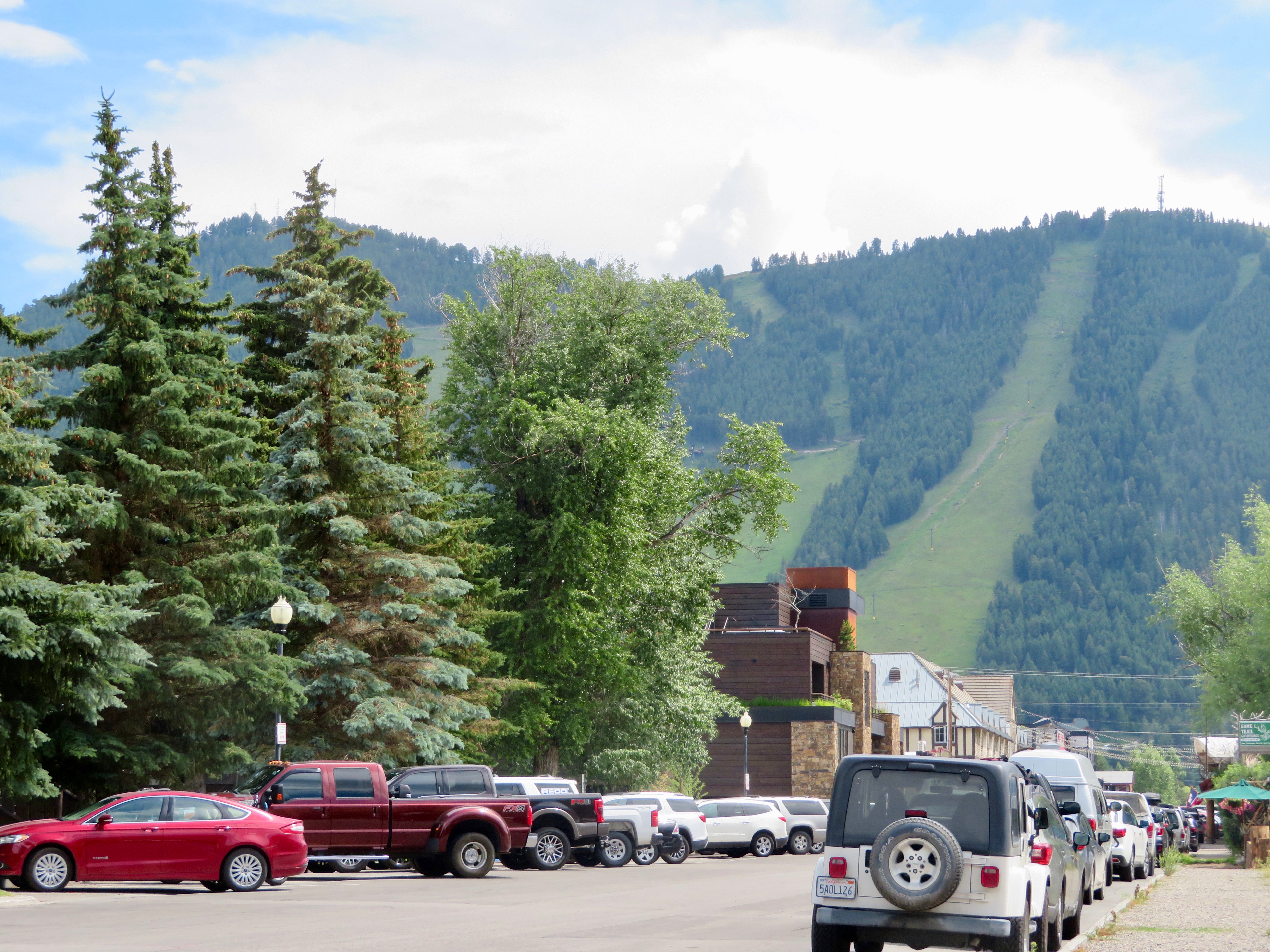 The Elk Antler Arches on Jackson Town Square needed to be photographed.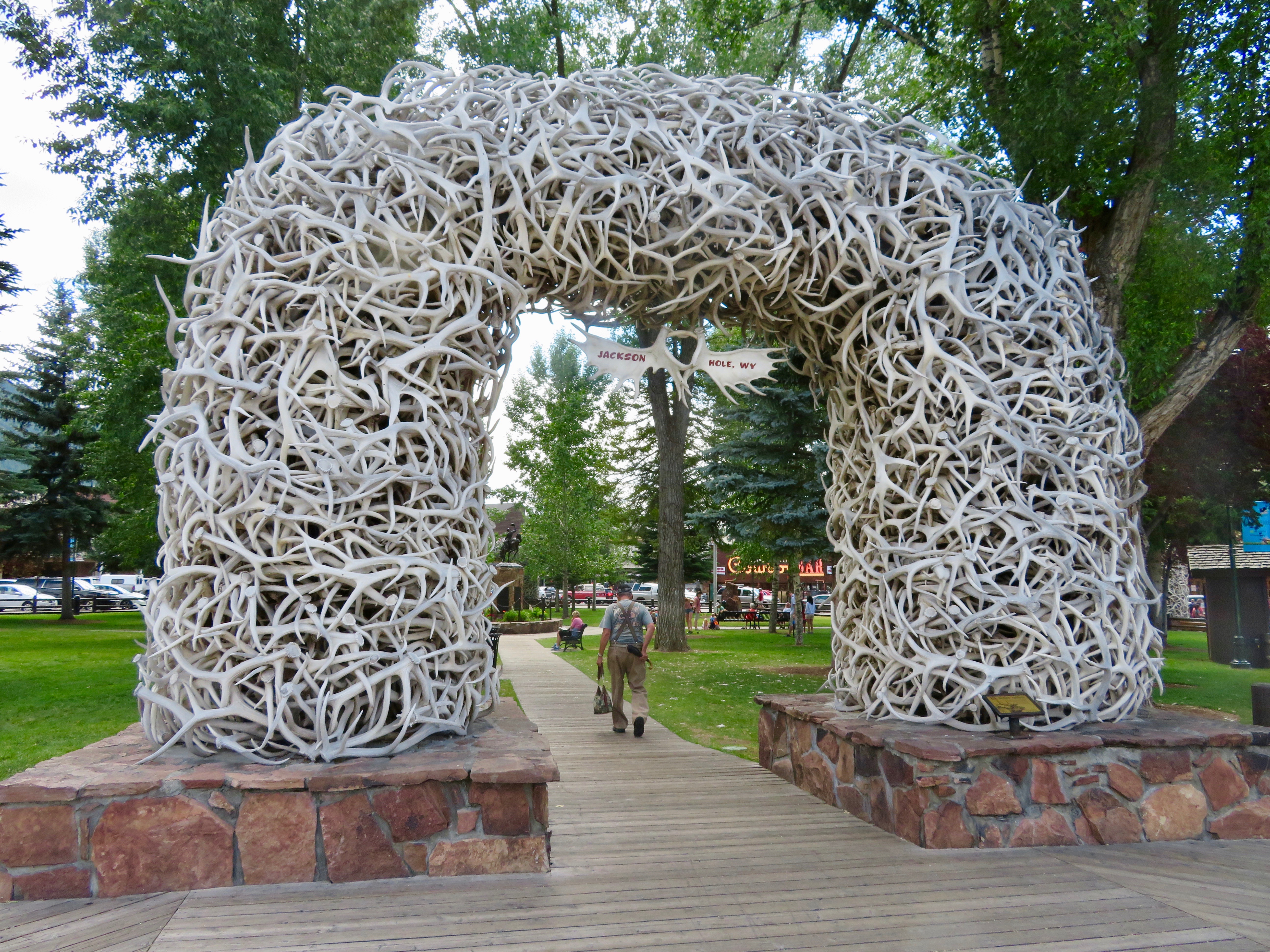 Lots of cars everywhere, in front of the traditional style stores around the square.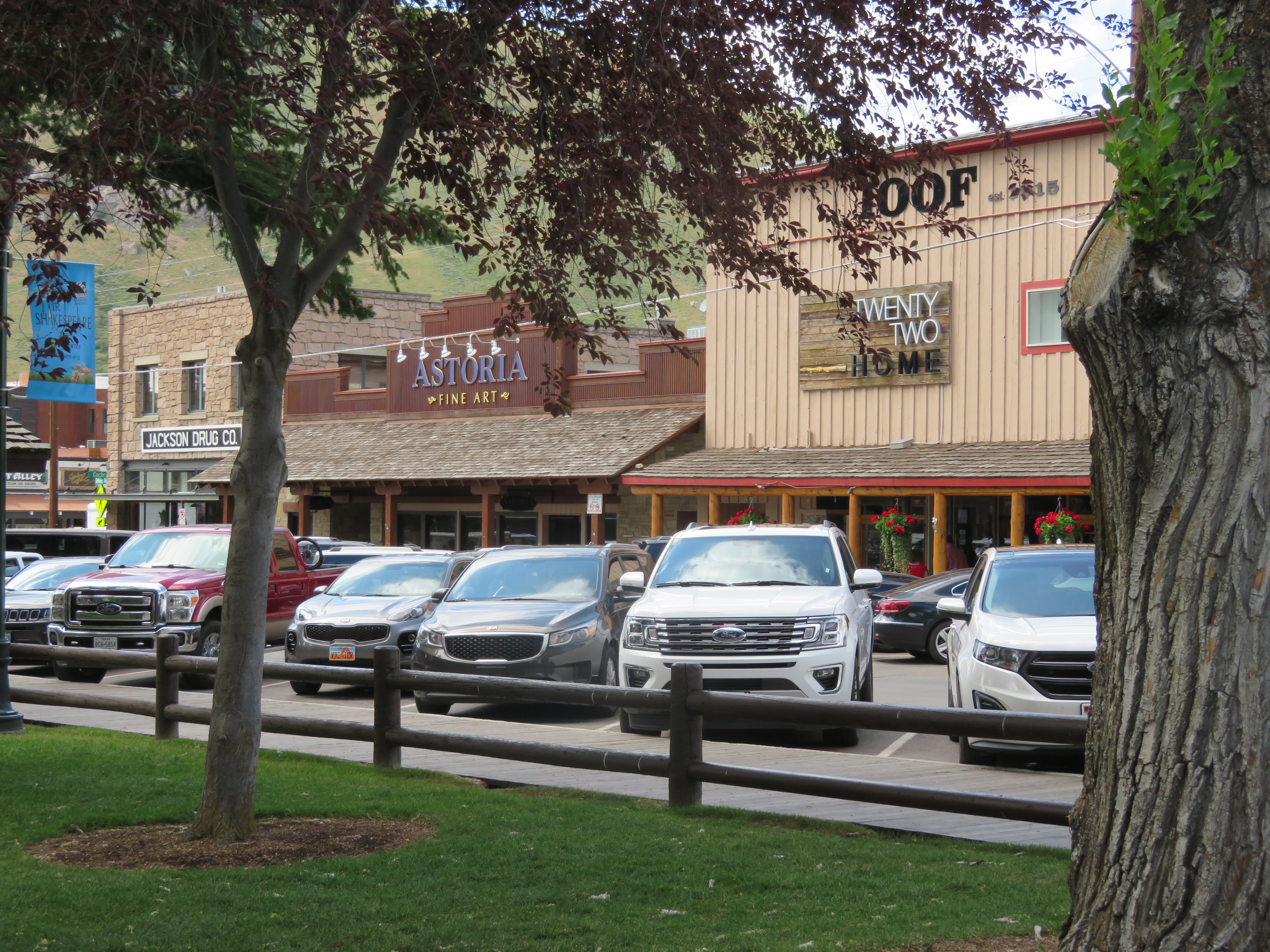 My first bear sighting!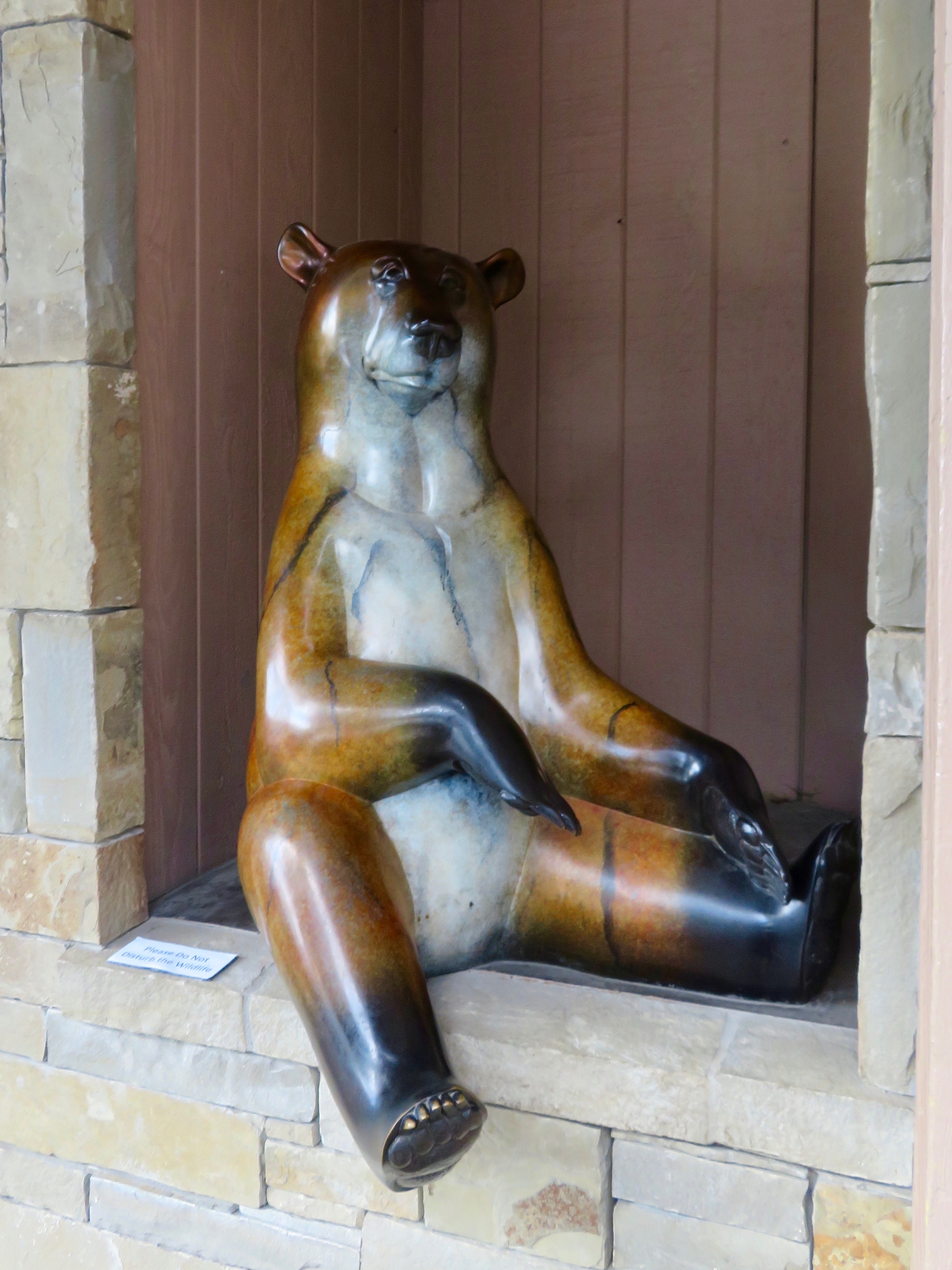 There were lots of beautiful flowers, both wild,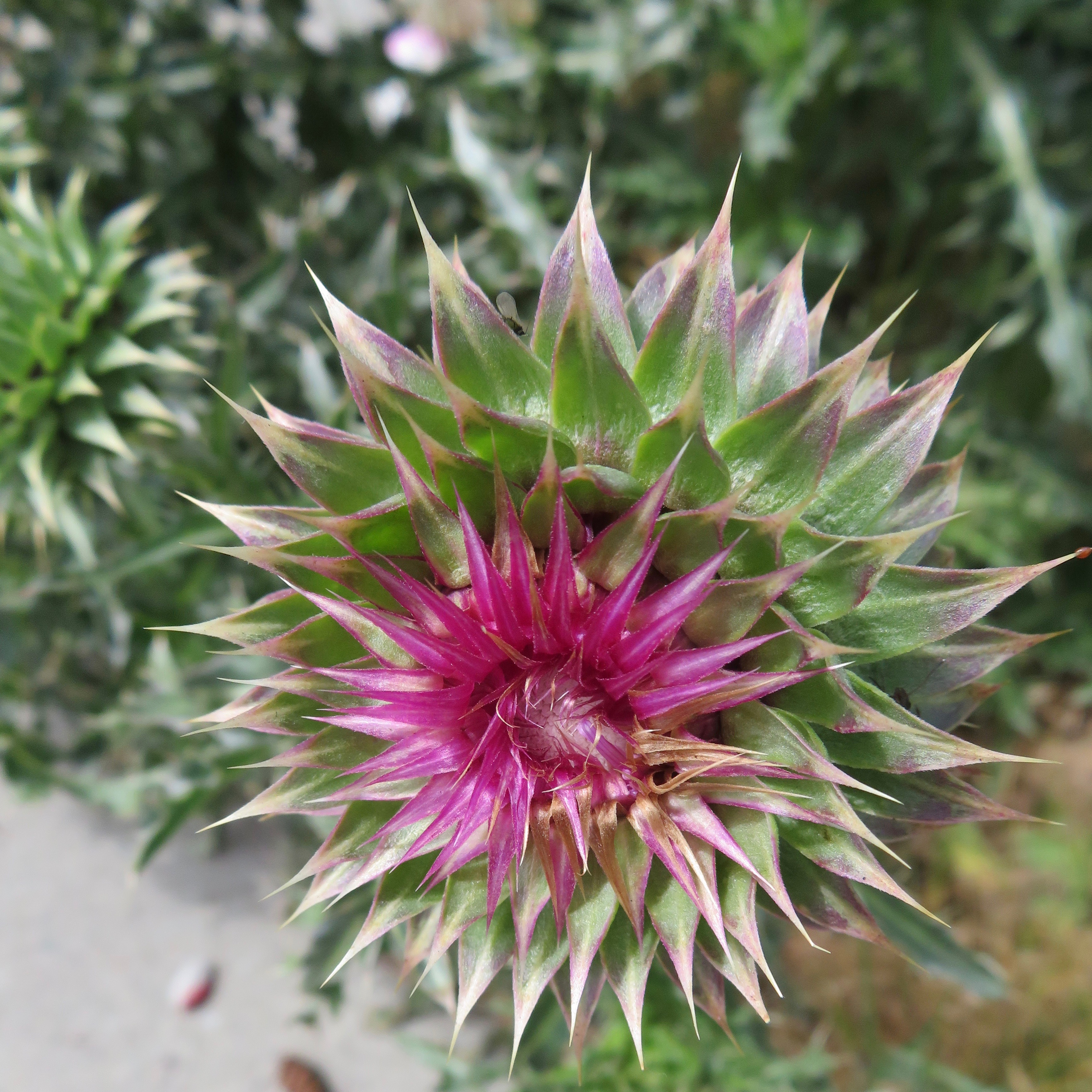 and cultivated.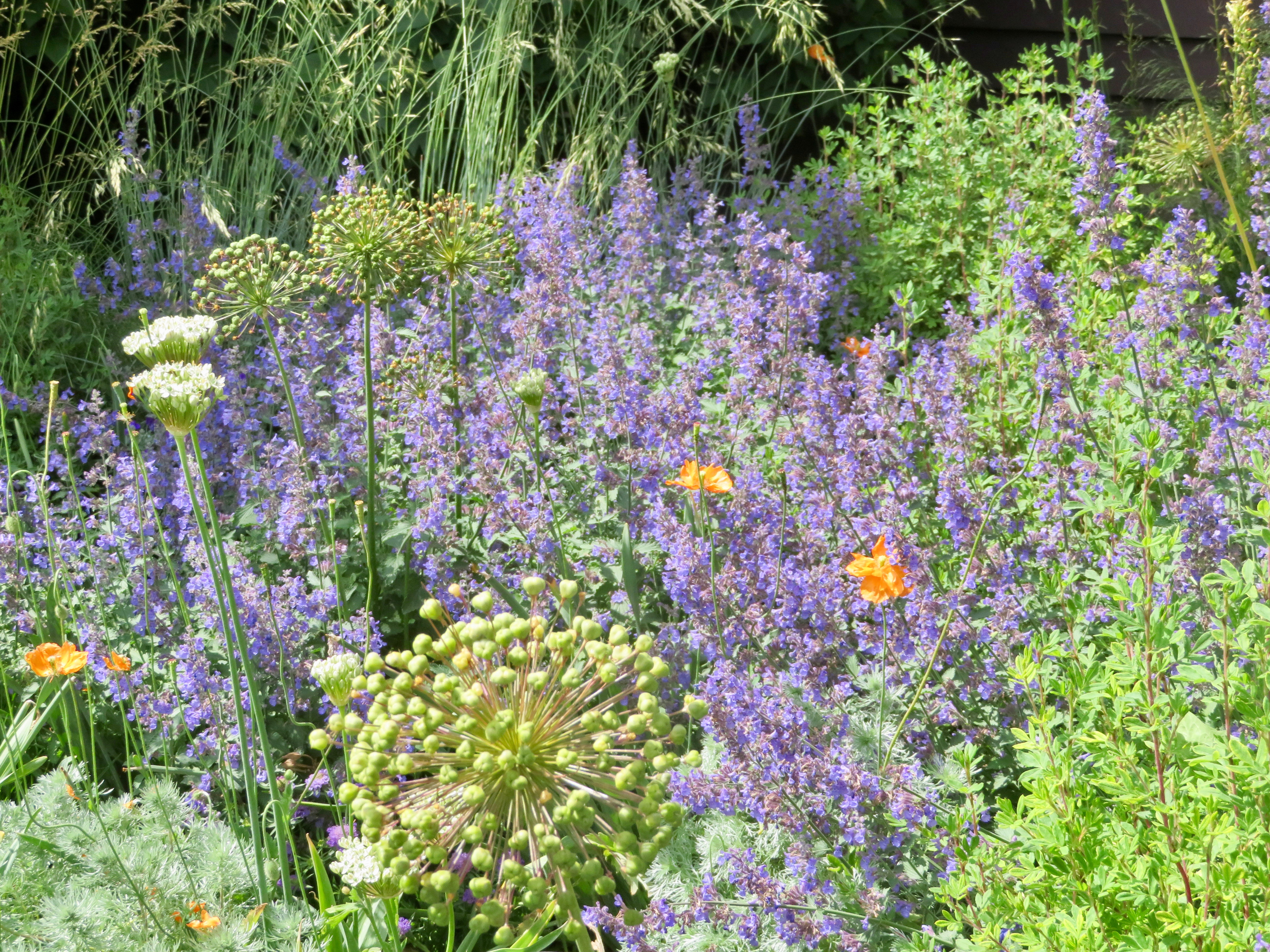 Back to my hotel.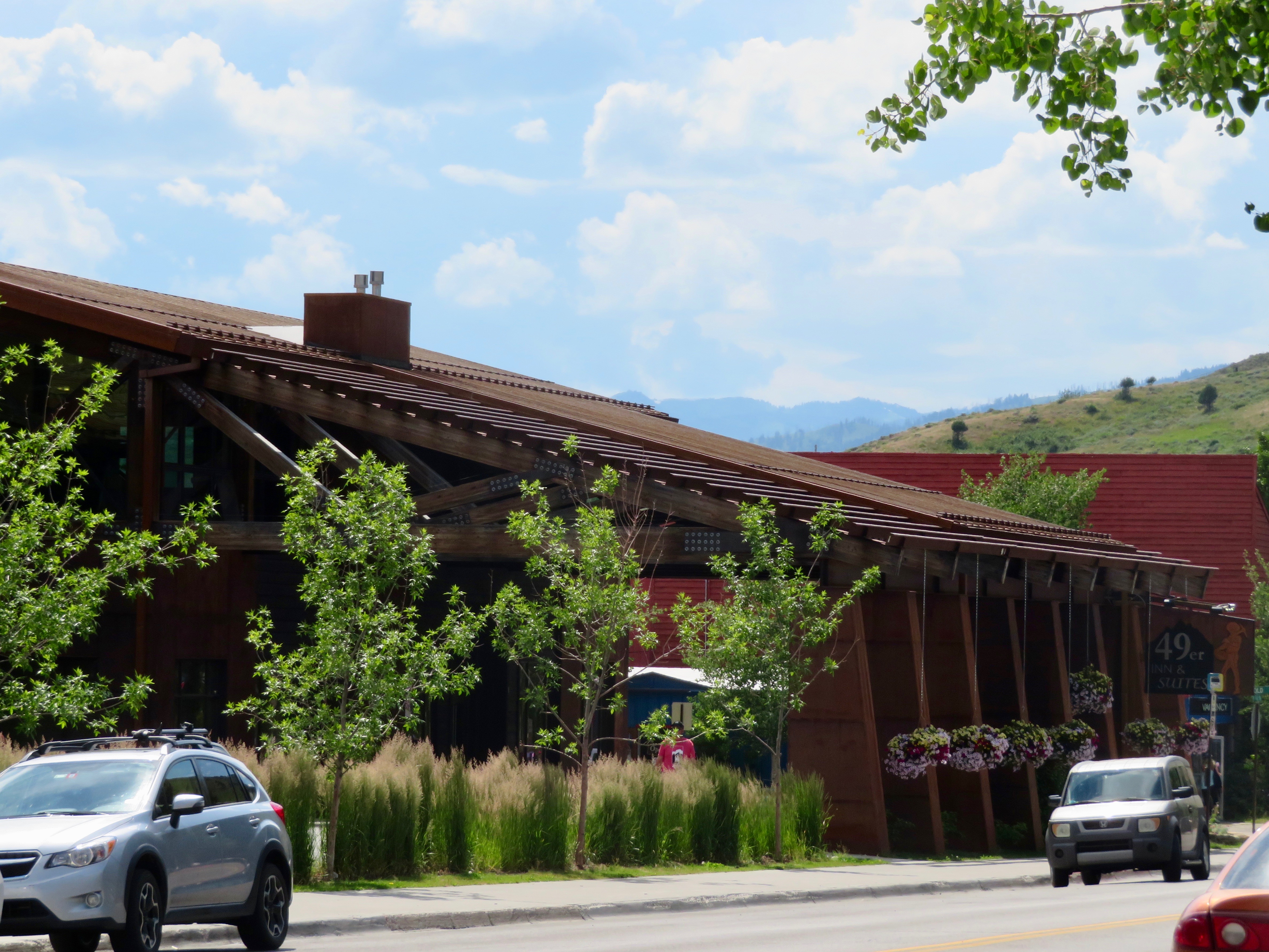 I will not be late to bed tonight. I had an early start this morning and I'm being picked up at 6.30 tomorrow for a safari to Yellowstone!
I'm hoping to see some more bears?