I got my contract sometime last summer to teach in Chicago last week. It always seems so far in advance but before you know it the show arrives and then, just like that, it's over!!
And then I return home and I start to process the events of the past few days. I download the pictures. I realize that I missed so many opportunities to take more, but I had FUN!!
I love to teach and where better than at an international show right in my back yard?
Preparing kits, printing handouts (thank you Julia for your help!) packing my bags… Not my favorite things, but I got them done and loaded up my little car. I made a short detour to Trader Joe's for a few essentials, (real milk in your early morning hotel room coffee anyone?) and zipped up 294 to the Hyatt.
No time to check out the show before  my first class at 9 AM on Wednesday. I had a good turn out to come On Safari With African Folklore Embroidery. No hoops, lots of color and needles used safely, we set out…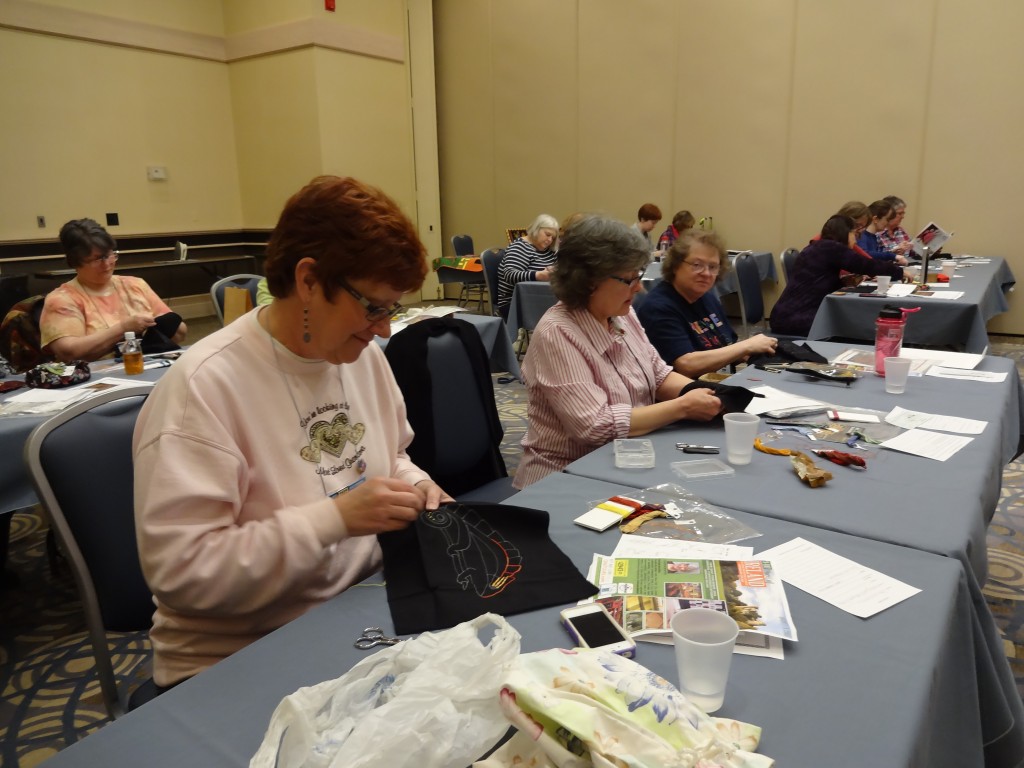 Stitches were compared and stories shared.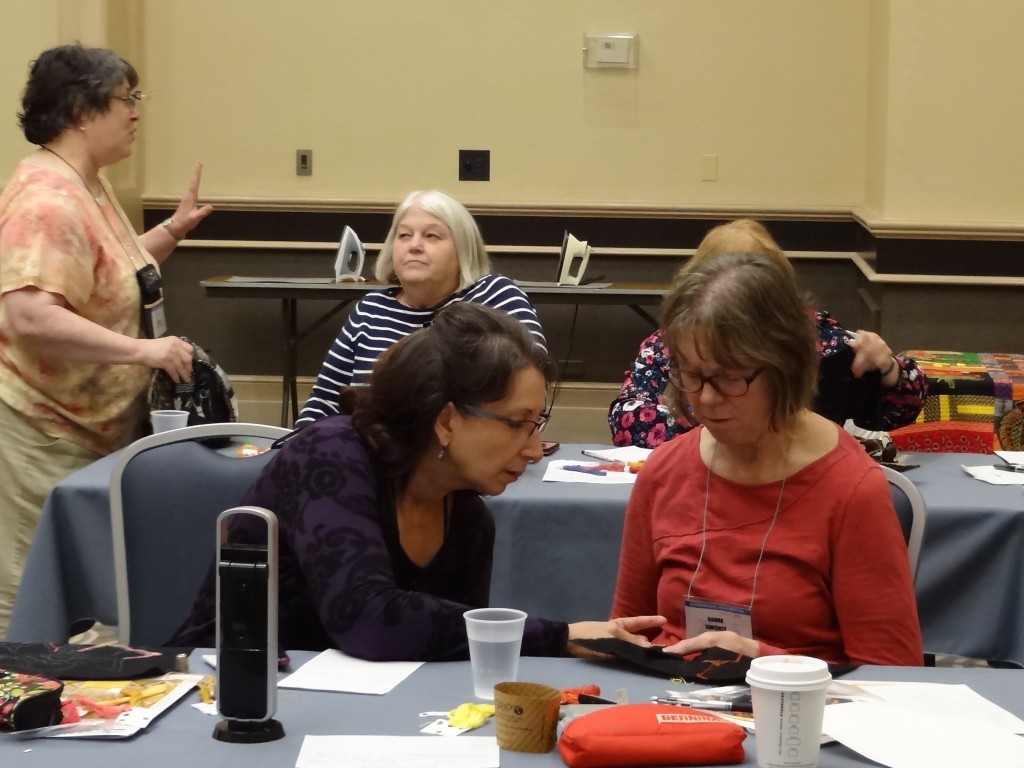 Excellent progress was made by the happy stitchers.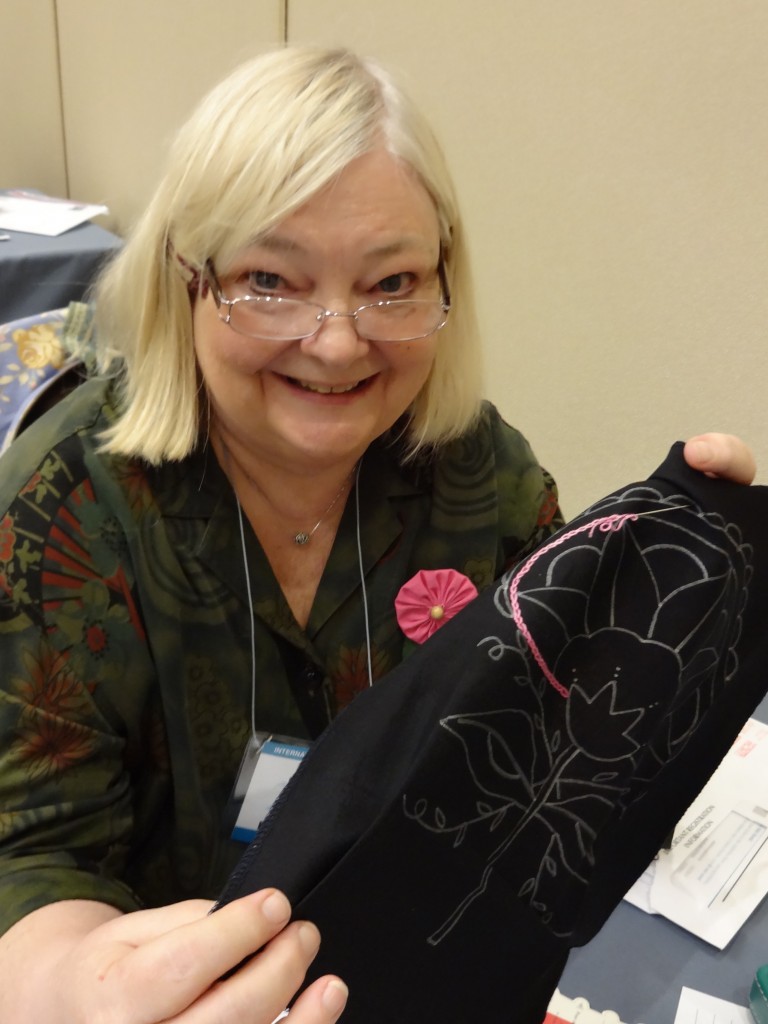 Here's some beautiful double sided interweaving on this chameleon…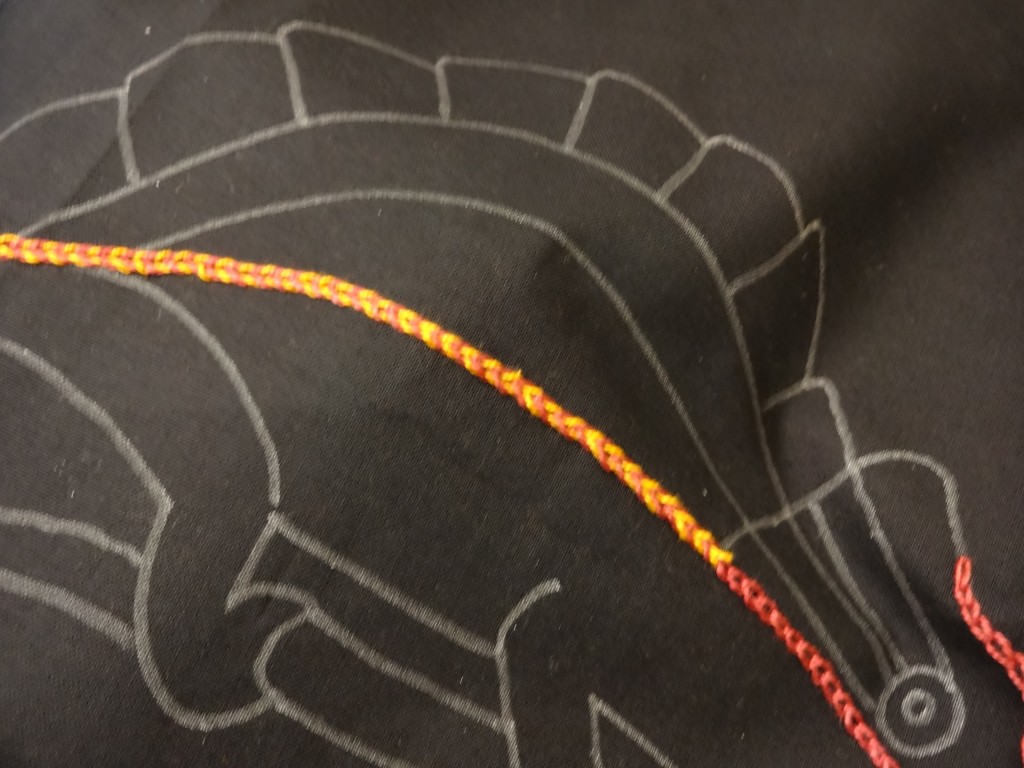 and some glitzy mola barbara wrapping with Superior Thread's Razzle Dazzle.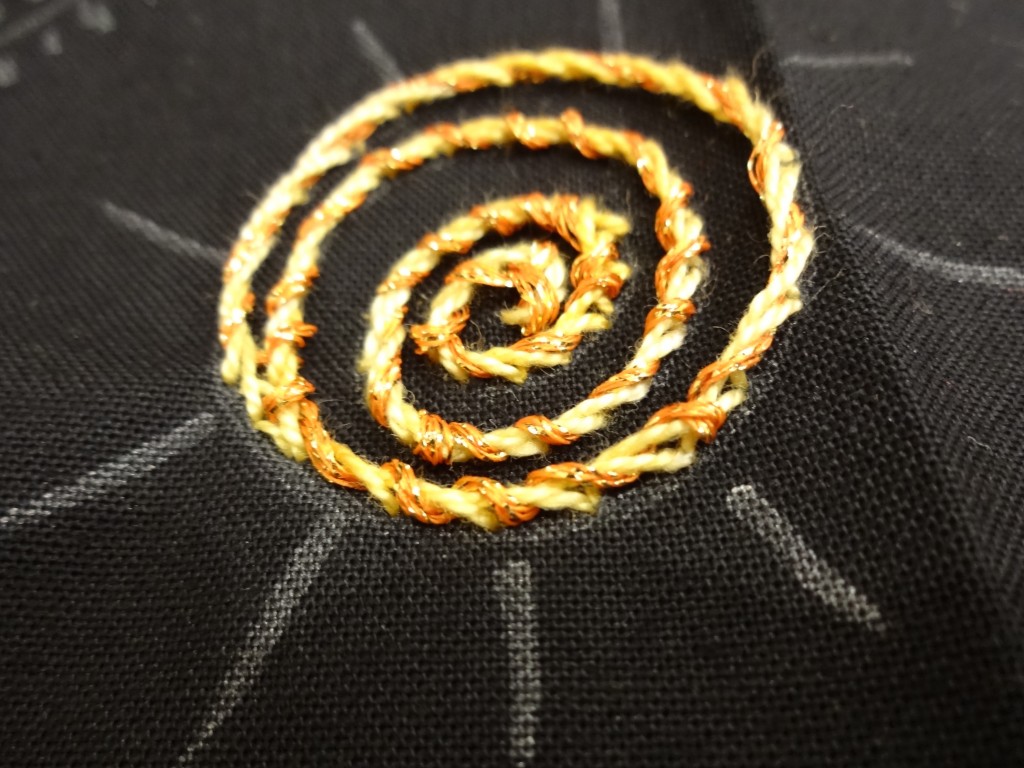 Three hours disappeared. I hope I'll get some finished project pictures?
Lunch time gave me about an hour to visit the show floor. I found a few familiar quilts in the Chicago Area Modern Friendship Star Challenge. Yes, that's Chosen 3 on the far left…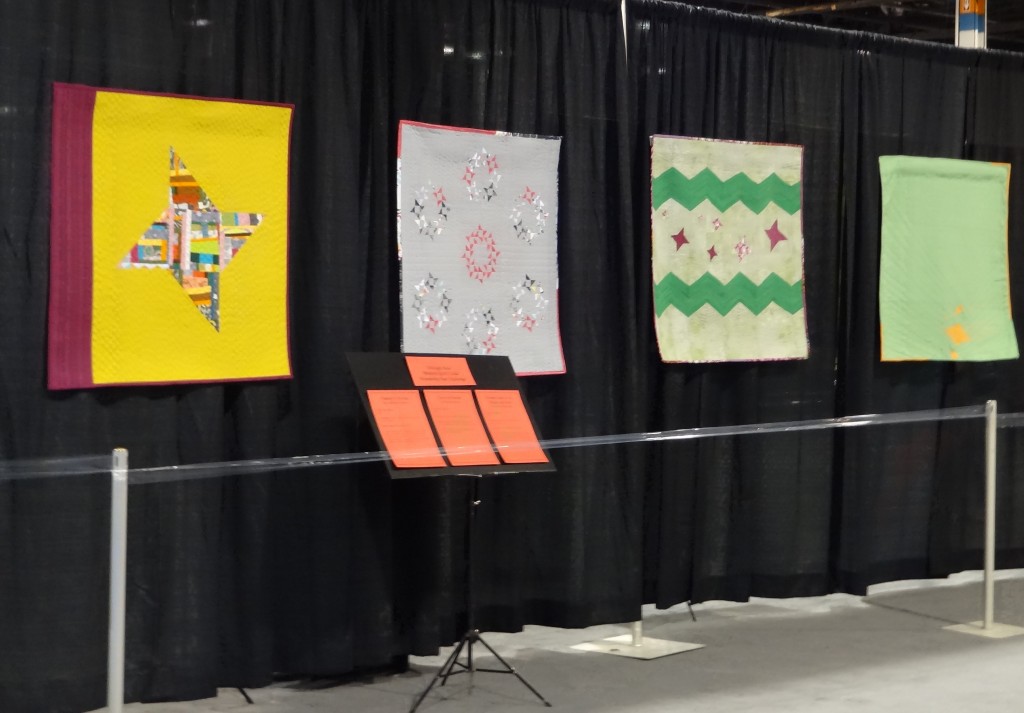 and Modern Friendship was also there!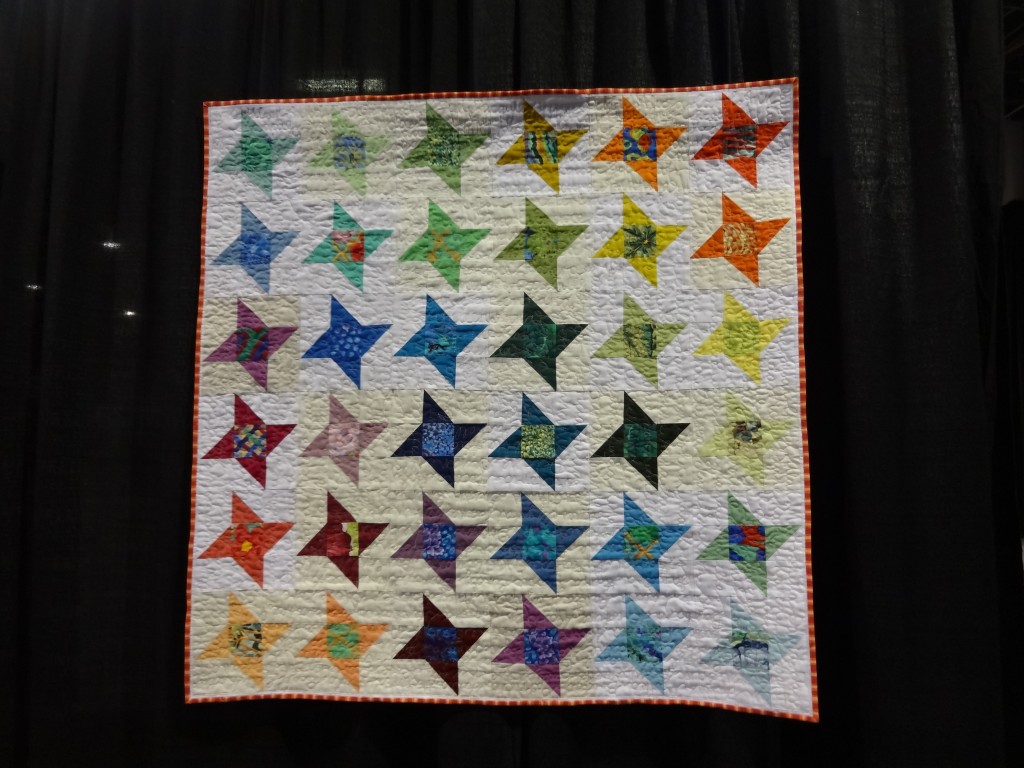 Next I dashed over to the PAQA Art Quilts of the Midwest exhibit where Dorothy was inspecting a couple of quilts…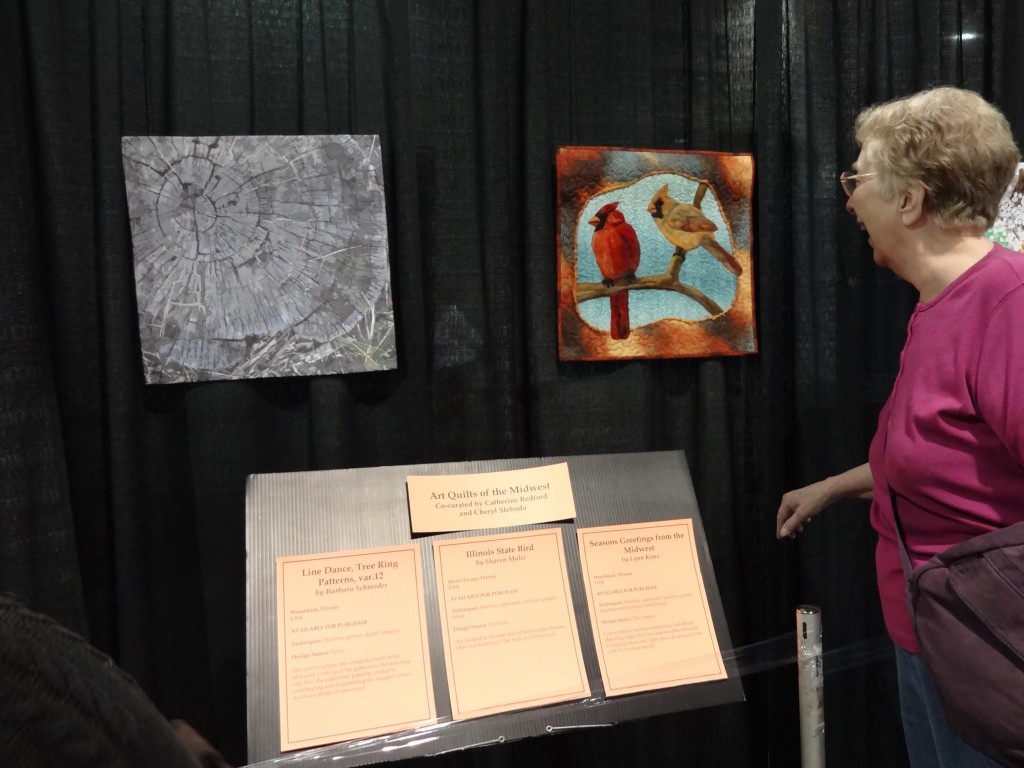 And there was Winter Sky 2, keeping good company.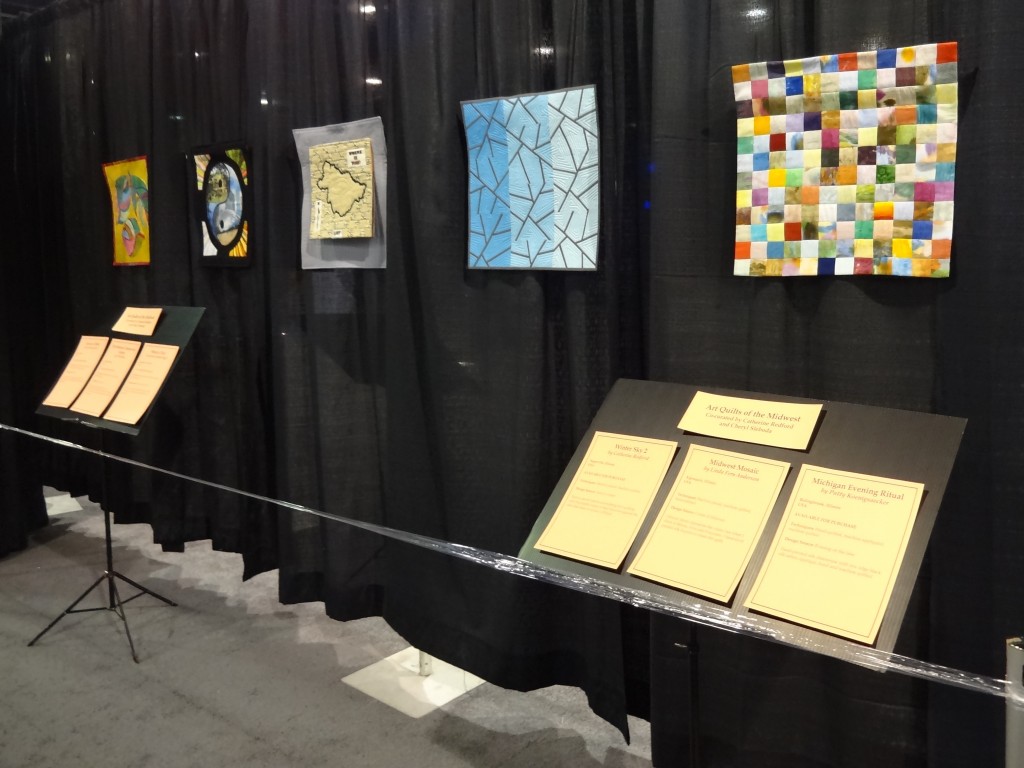 Back to the classroom!
Time for some English Paper Pieced Clamshells. The ladies set to stitching on their projects.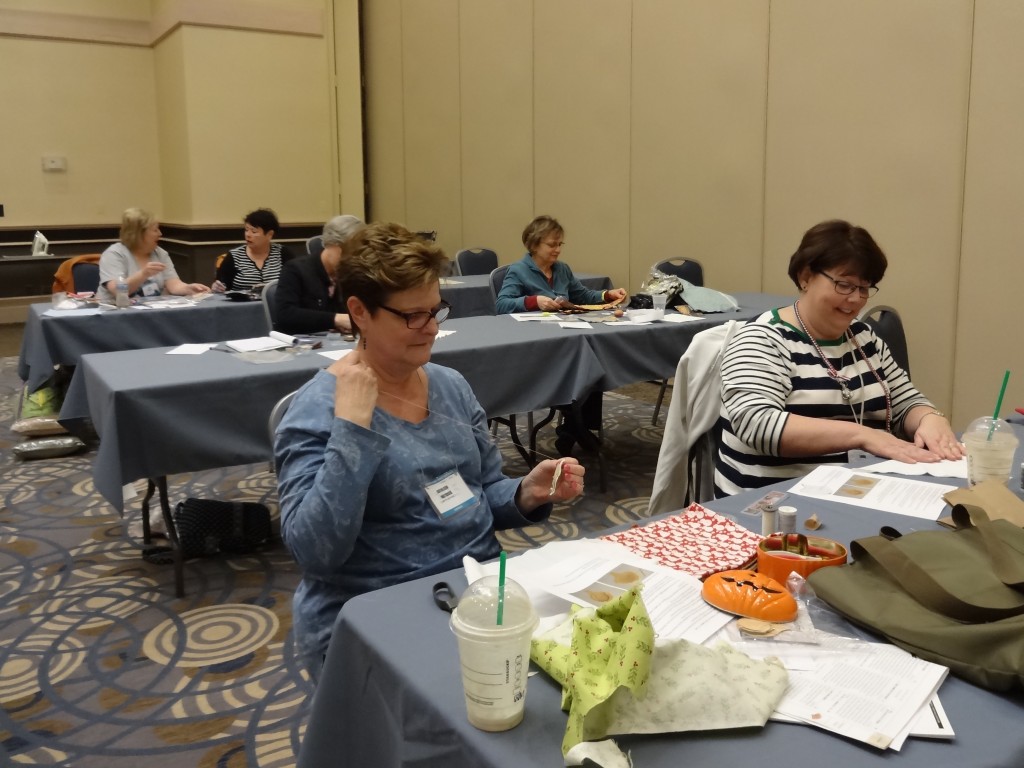 It was good to see their chosen color palettes. Some sophisticated shades of grey…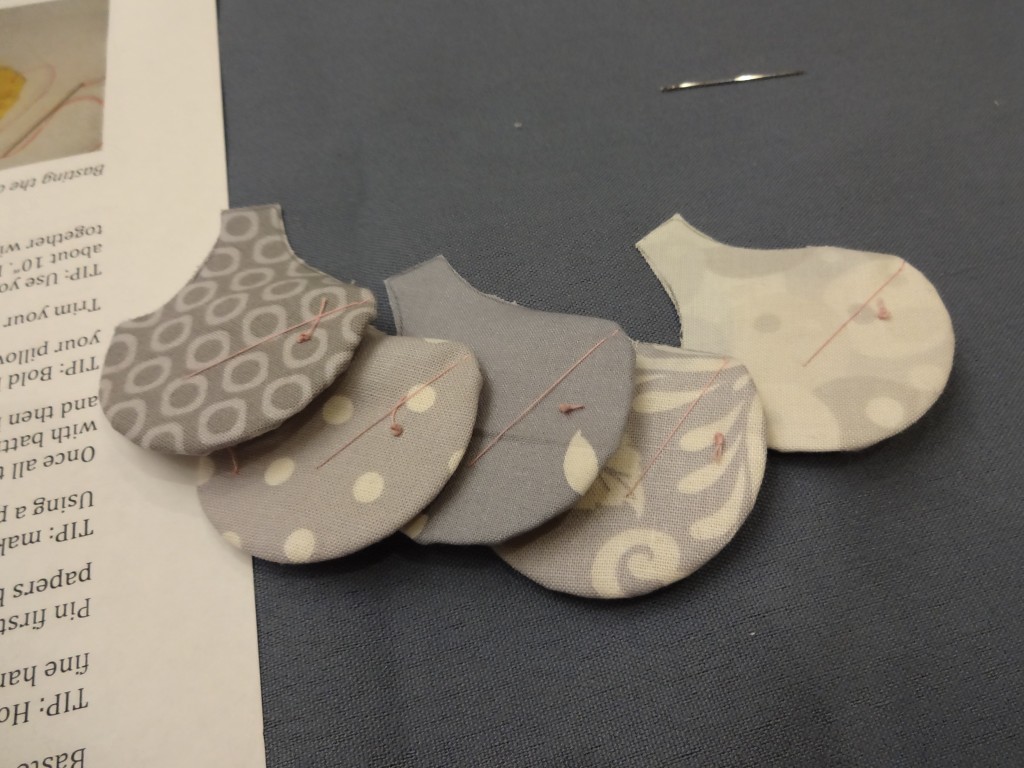 A festive selection…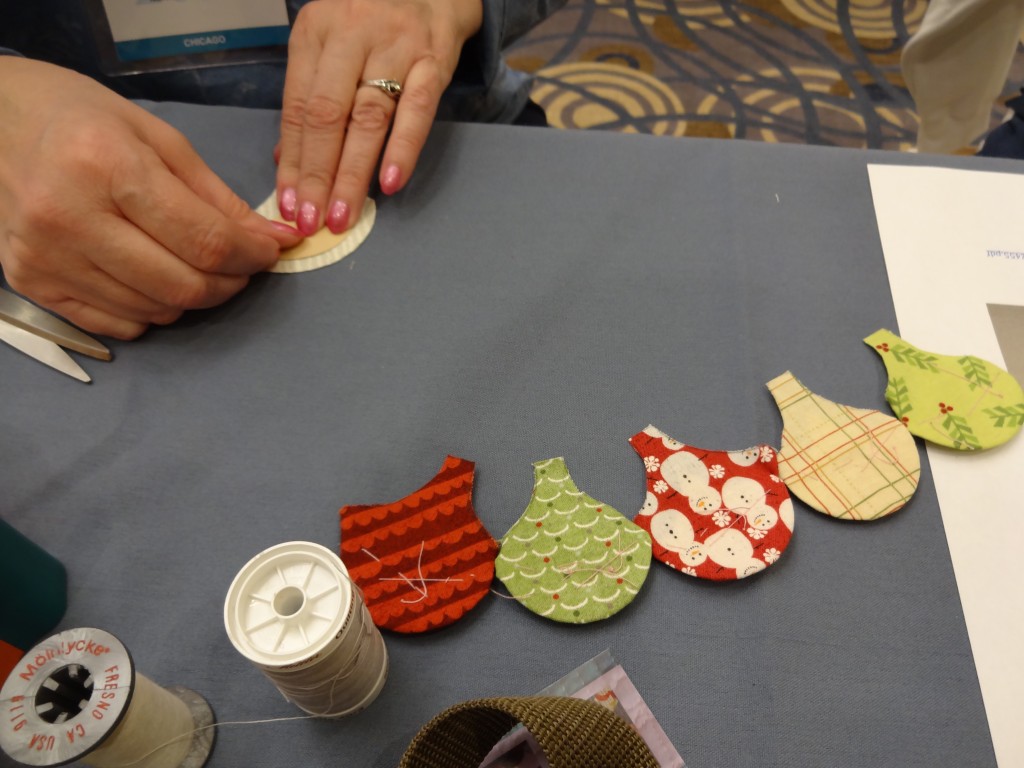 And these beautiful Australian prints, first row stitched down.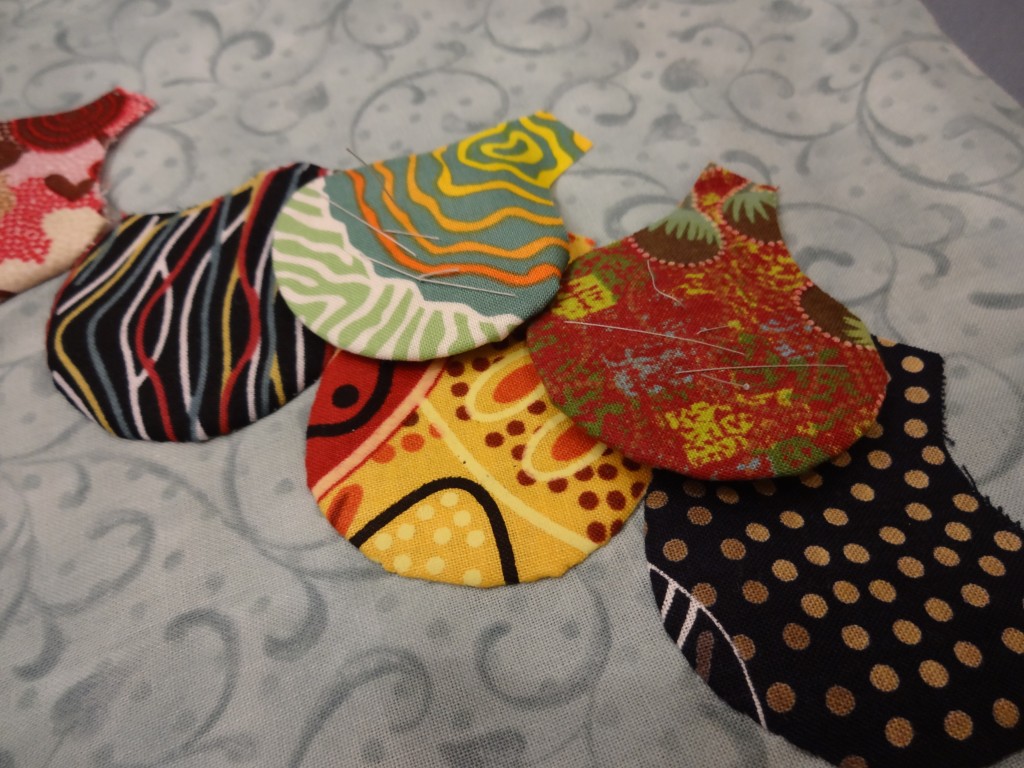 First day done…
We had a little Modern Meet Up at the Hilton in the evening. Good company for a couple of hours before a quick hike over the Sky Bridge and falling into bed.
Day two tomorrow!