Well I had good intentions…
Time has got away from me so I'm just quick posting some pictures before I go downstairs this morning for my last day at Quilt Festival in Houston.
I've been getting up EARLY!!!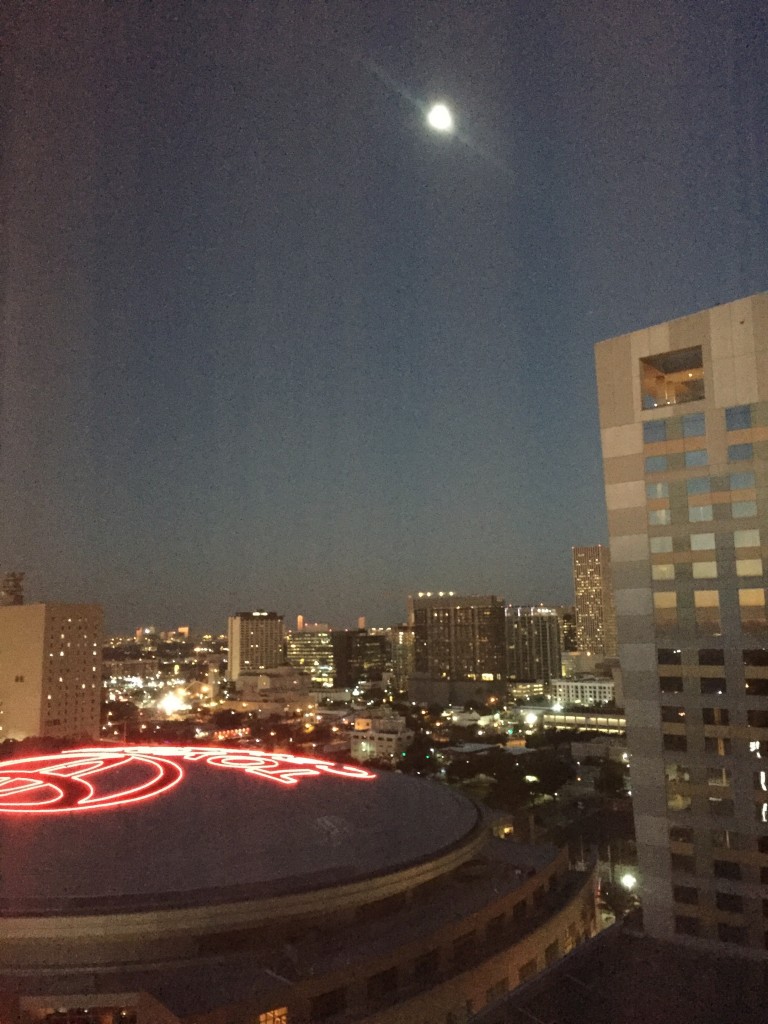 Here's my set up for the Machine Quilting Forum.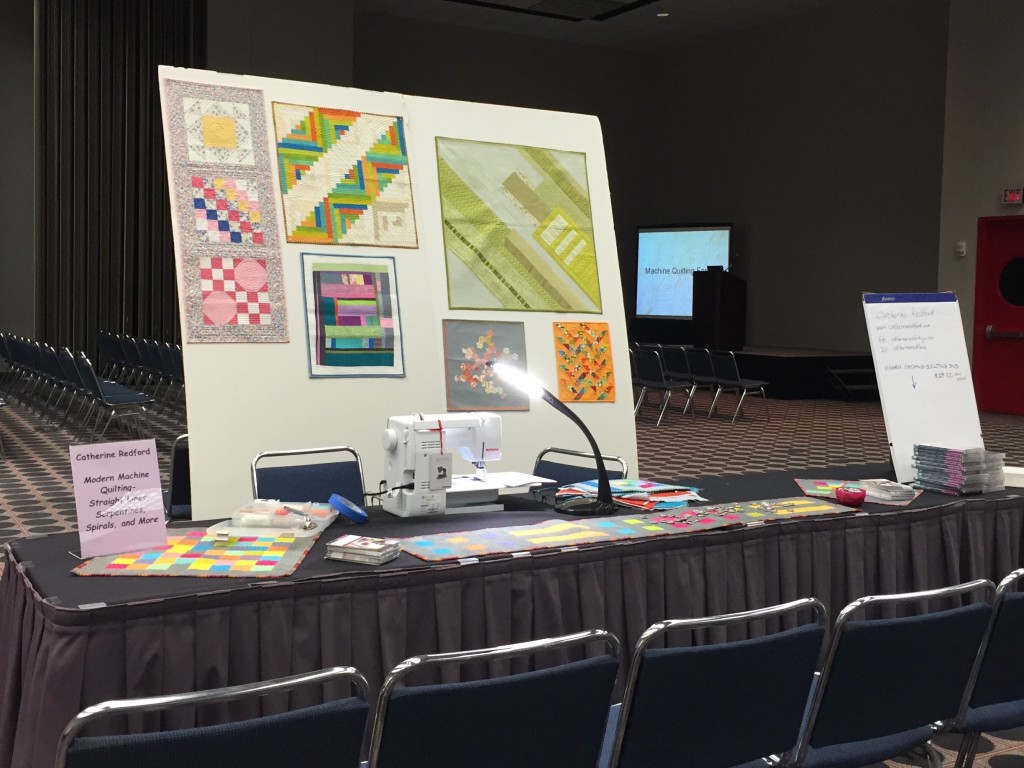 Sisters in the costume parade at Quiltapalooza!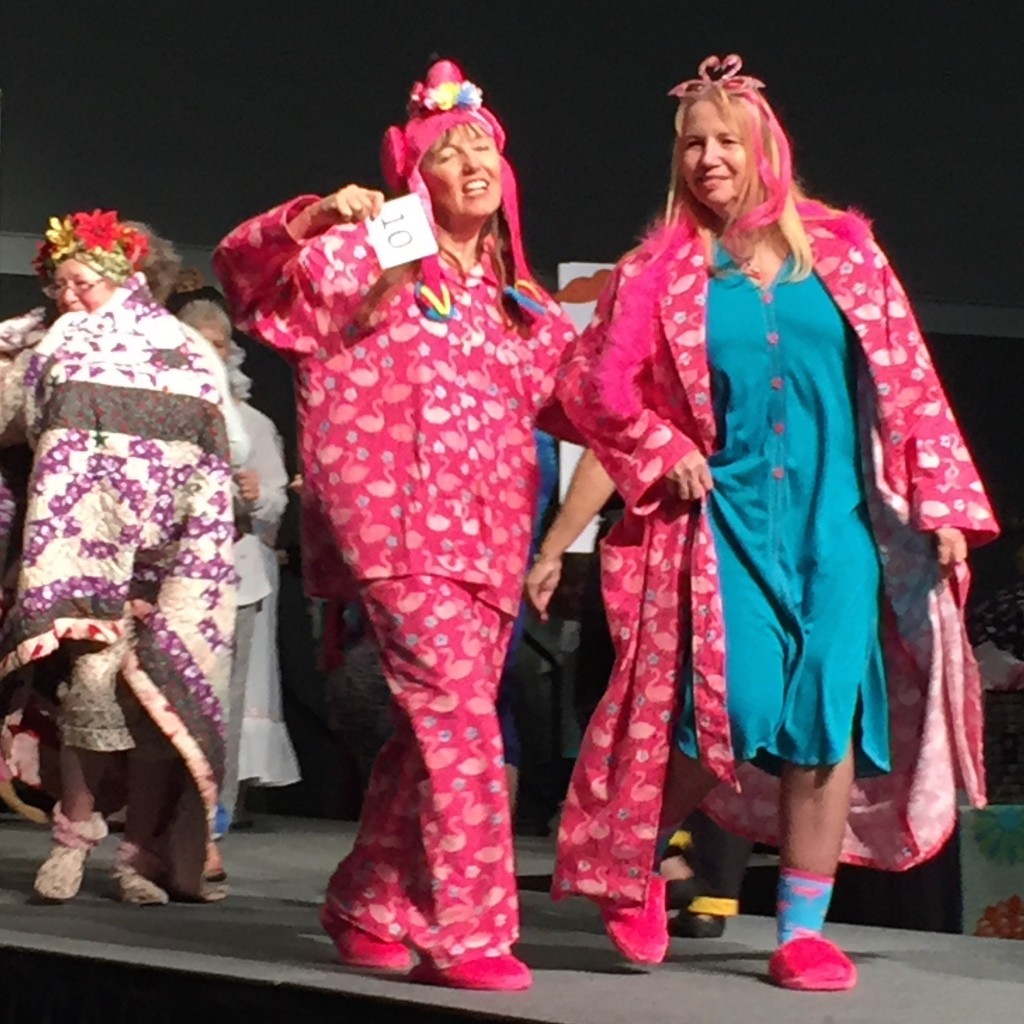 Full plus one class for English Paper Piecing clamshells.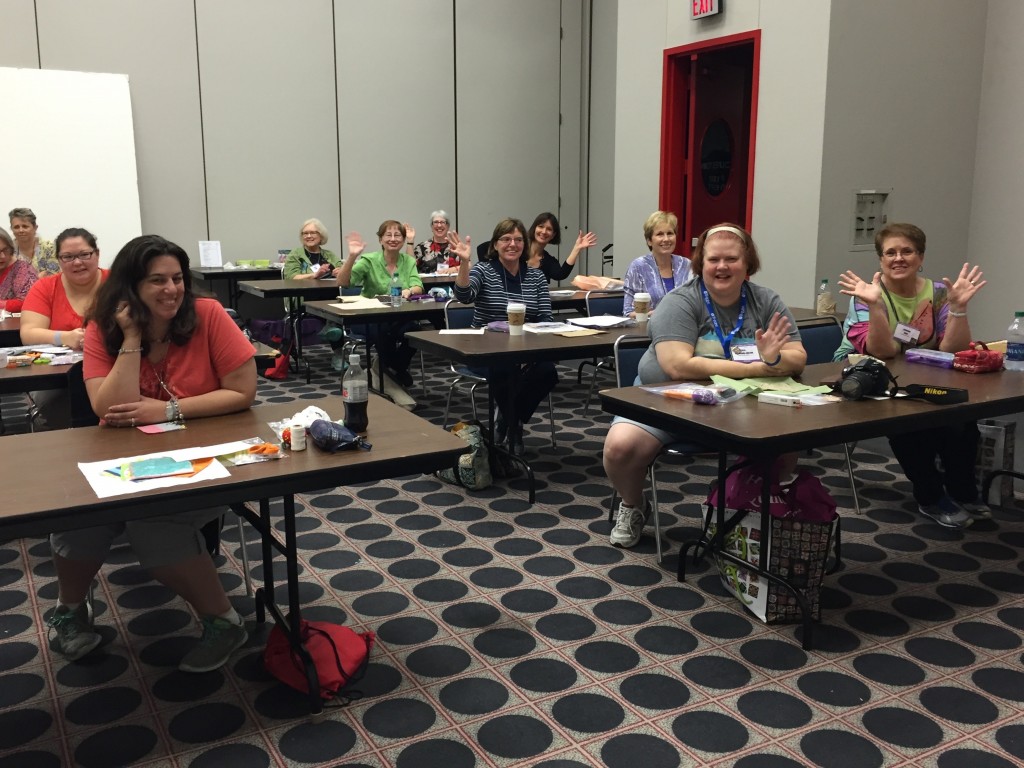 Another full class busy in Walking Foot Quilting…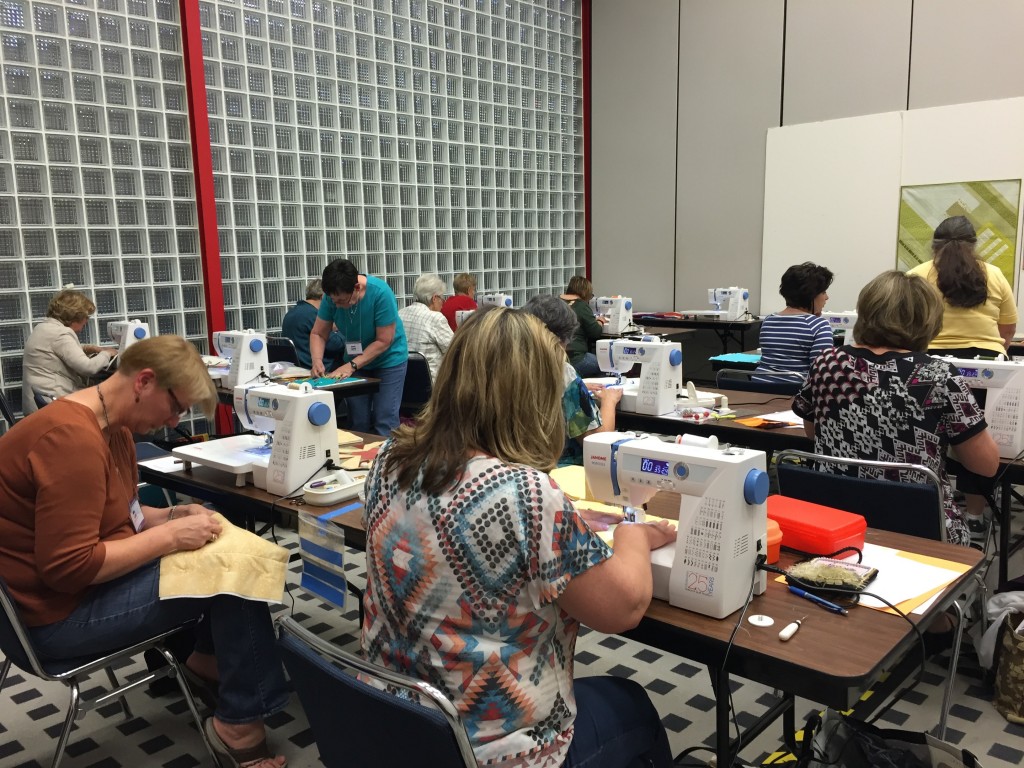 So much creativity in Happy Scrappy Improv Quilts, design walls on every available space and some amazing designs in progress…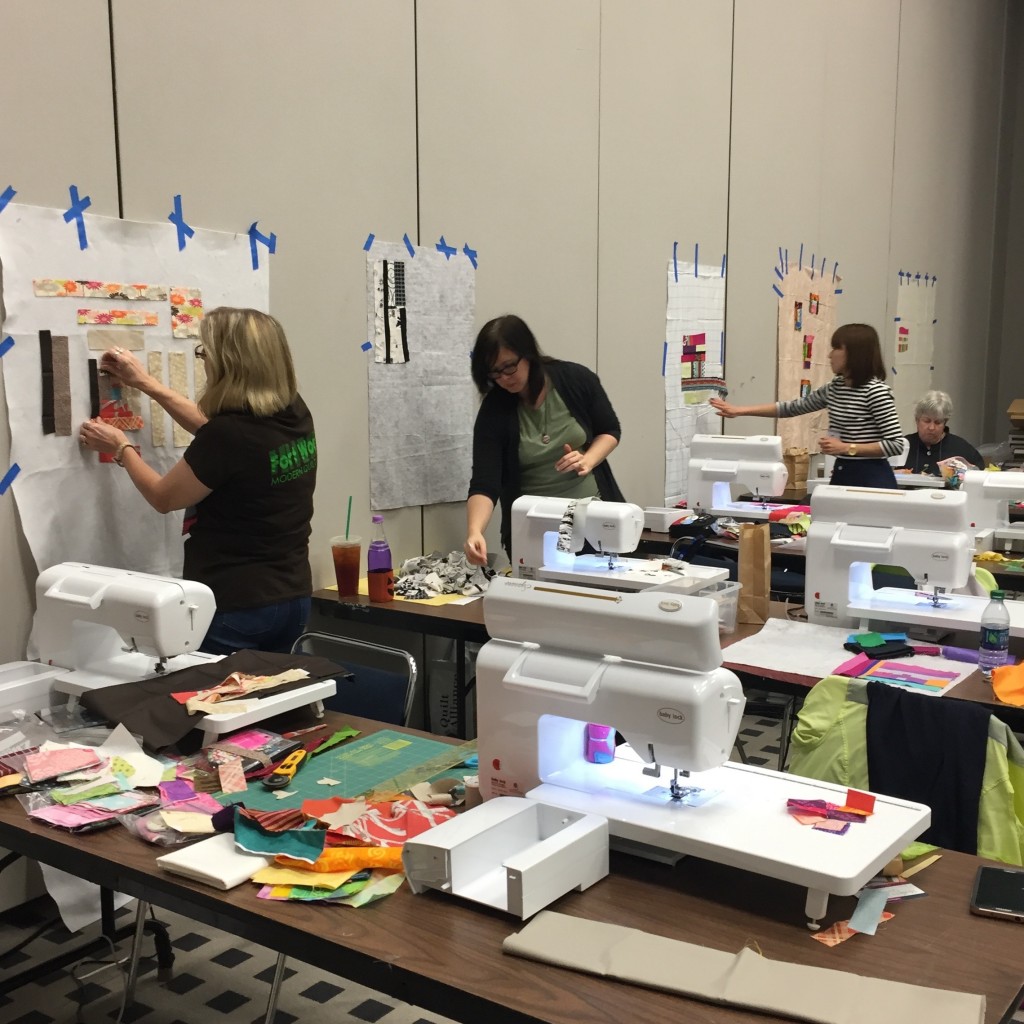 This is my final morning here… I'm flying home tonight. Once I've unpacked my bags and opened the mail I'll be writing a full and detailed history of my adventures !!
Featured image today are the Introduction to Wool Appliqué students, stitching and smiling, good times.