When Steve said he was going to be making a trip to Dallas last week my ears pricked up. When I realised he was actually planning on taking reasonable flights (not super early or ridiculously late…) I started thinking…
A Southwest companion pass means I can travel free, even though the flights were booked last minute and were much more expensive than I ever pay. I packed my bag and off we went!
We flew Tuesday morning, arriving early afternoon at Love Field. Steve went off to work. I went to find the hotel shuttle… I had stitching in my bag so that kept me well occupied for the afternoon and evening 🙂 Steve's meetings went on into the night. I had a good night's sleep.
Wednesday morning Steve went off to work (again!). I went down to breakfast, checked in for my return flight and then set off for my day's adventure. I have been seeing pictures from the Dallas Museum of Art and hearing good things about the Dior exhibition. Time for me to go and take a look for myself.
Joe, my morning's friendly Lyft driver dropped me off outside the museum. I had booked a ticket for the exhibition but I had some time to look around before the appointed hour. I picked up a map and got some advice from the welcome desk lady.
I took over 200 pictures inside the museum. It really was a wonderful day but I am going to limit myself to just a few highlights to share here, mostly centered around textiles… this is supposed to be a quilt blog after all!
I started in the contemporary art galleries where I found a quilt by Faith Ringgold, Coming to Jones Road #5, A Long and Lonely Road.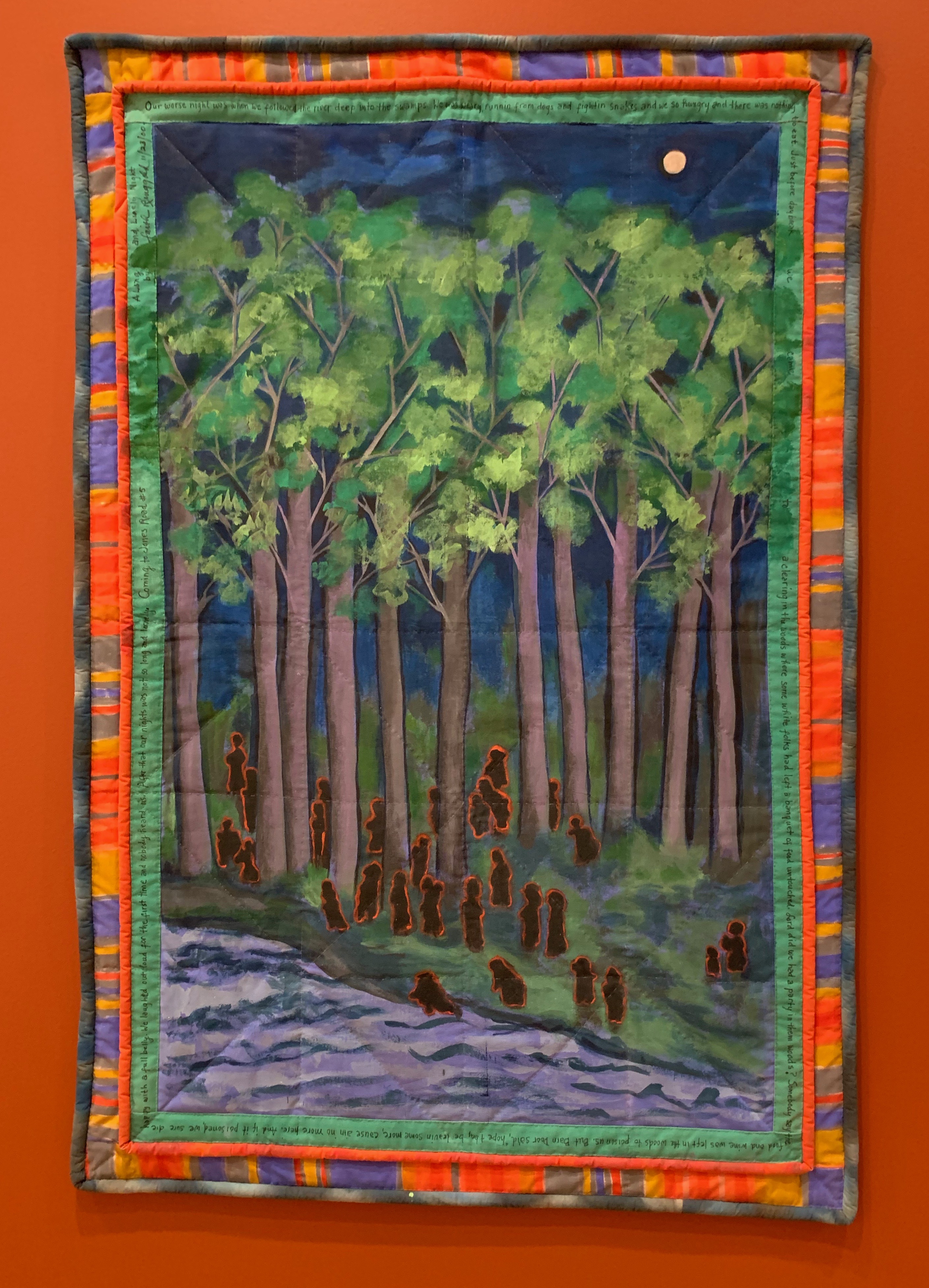 Here's the description from the museum…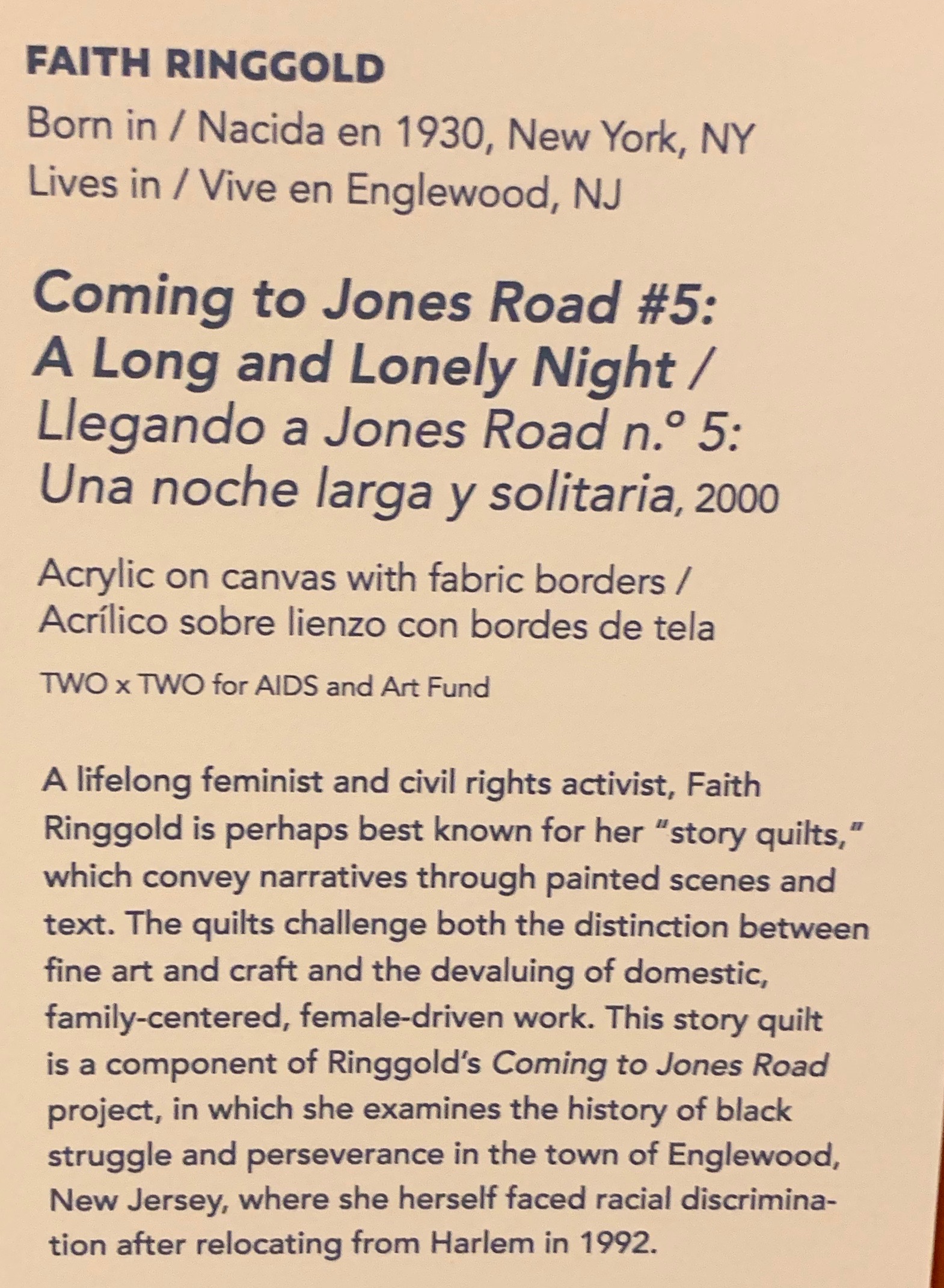 and a closeup so you can see the details.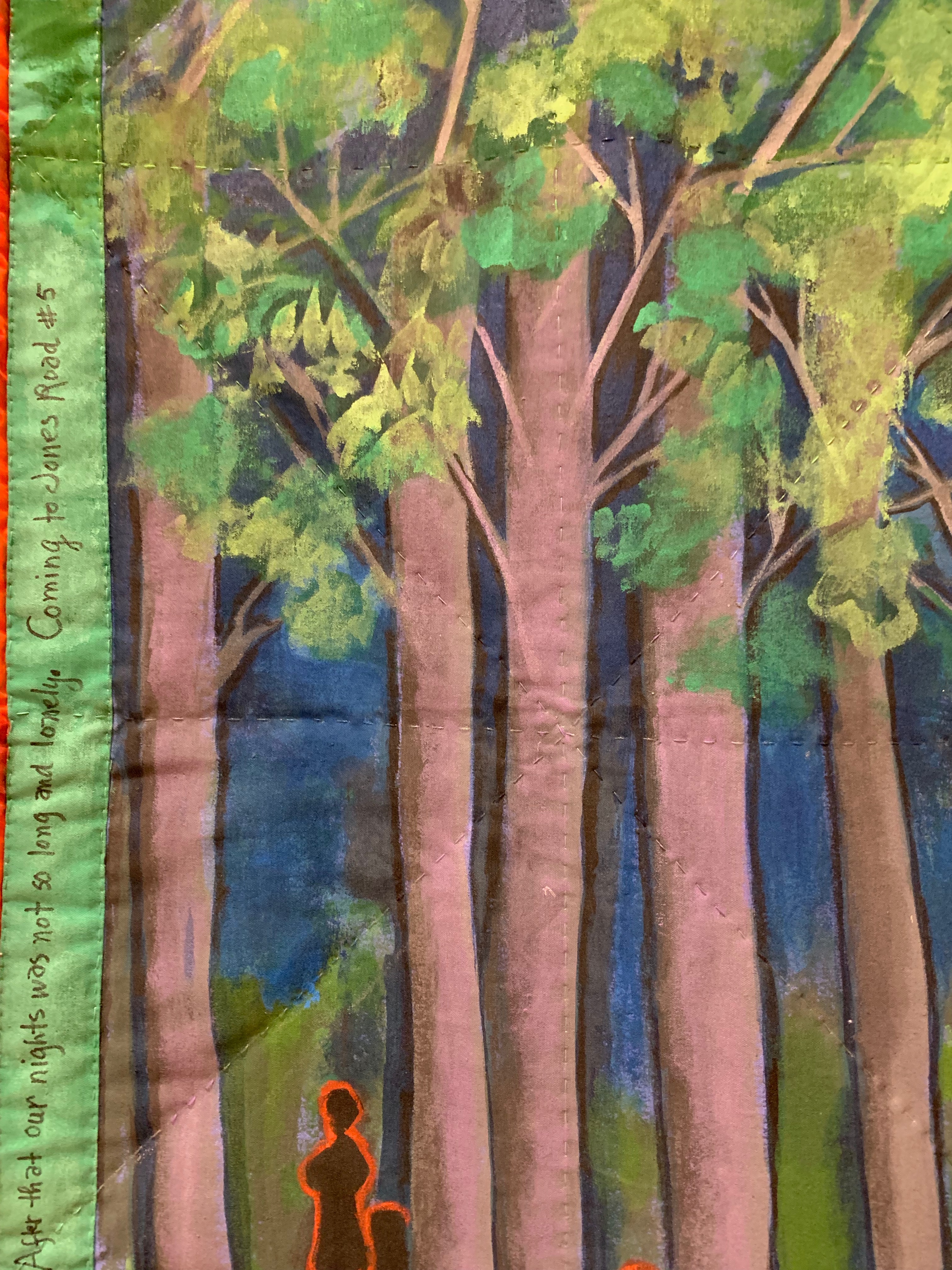 A quilt from Amelia Bennett, from Gees Bend, Alabama, Bars and Stripes (1929) hung across the room.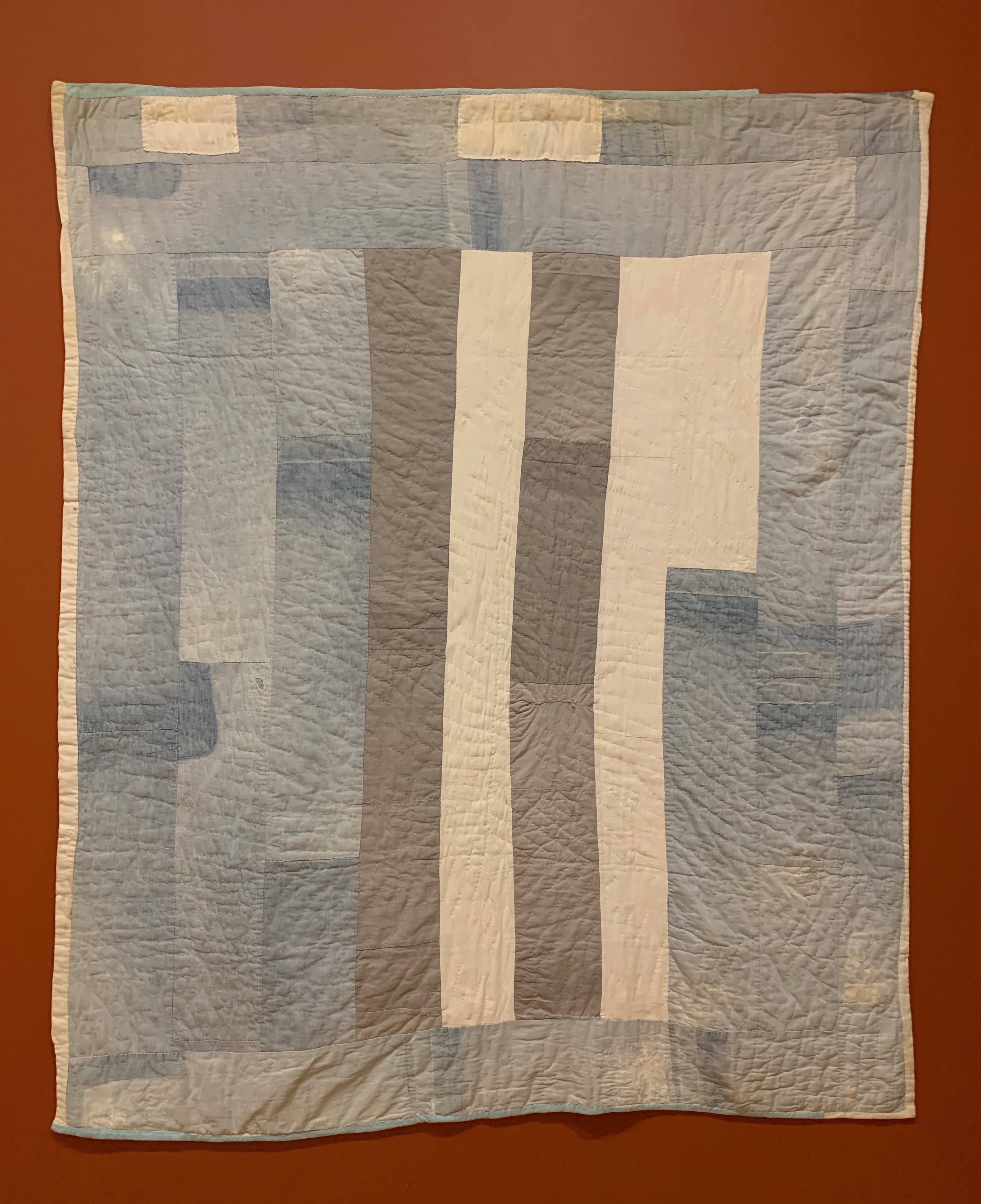 When the docent noticed I was taking an interest in the quilts she came across to talk to me. She wasn't particularly impressed by this next piece Sirroco, by Sanford Biggers which uses a repurposed antique quilt.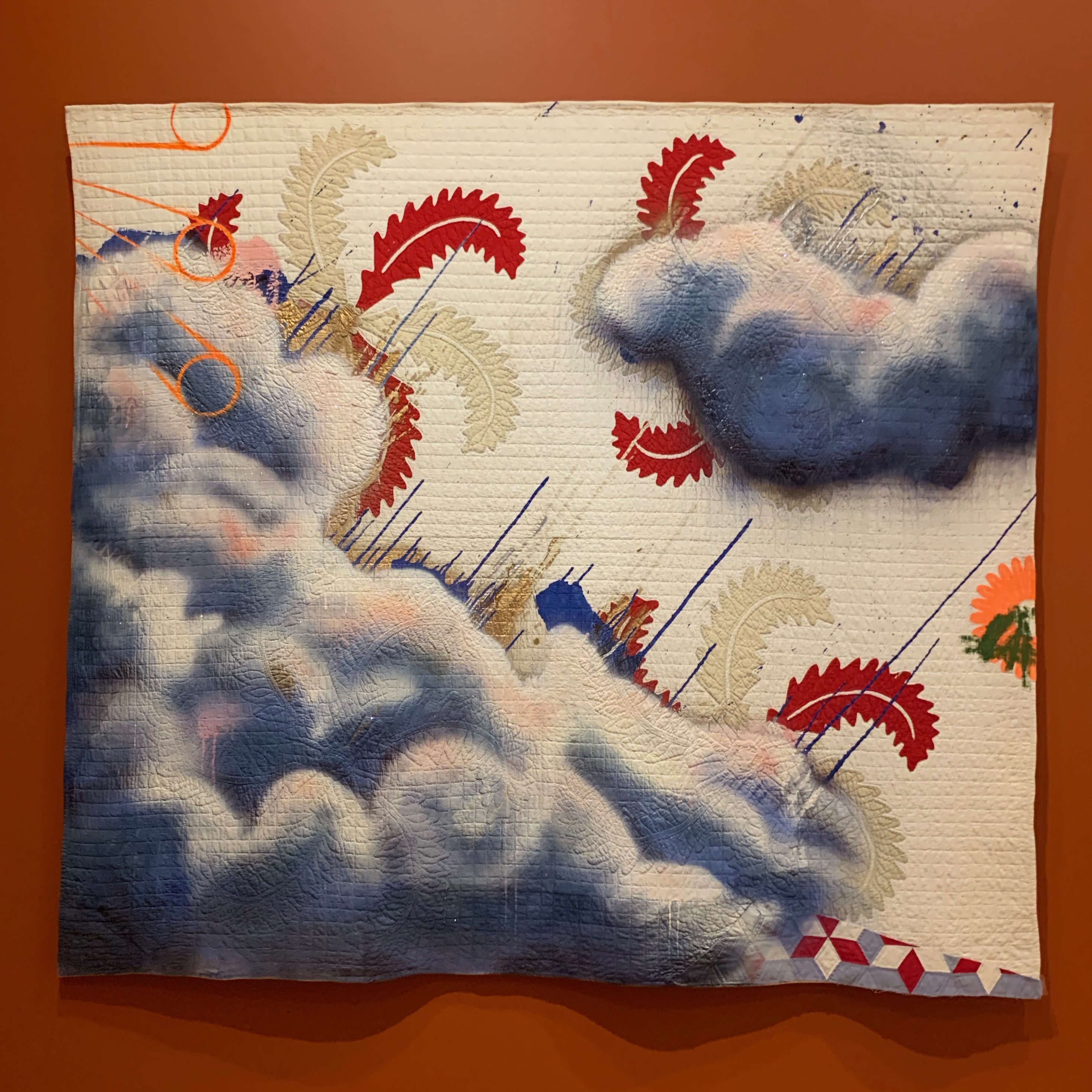 Perhaps I should add the artist's statement.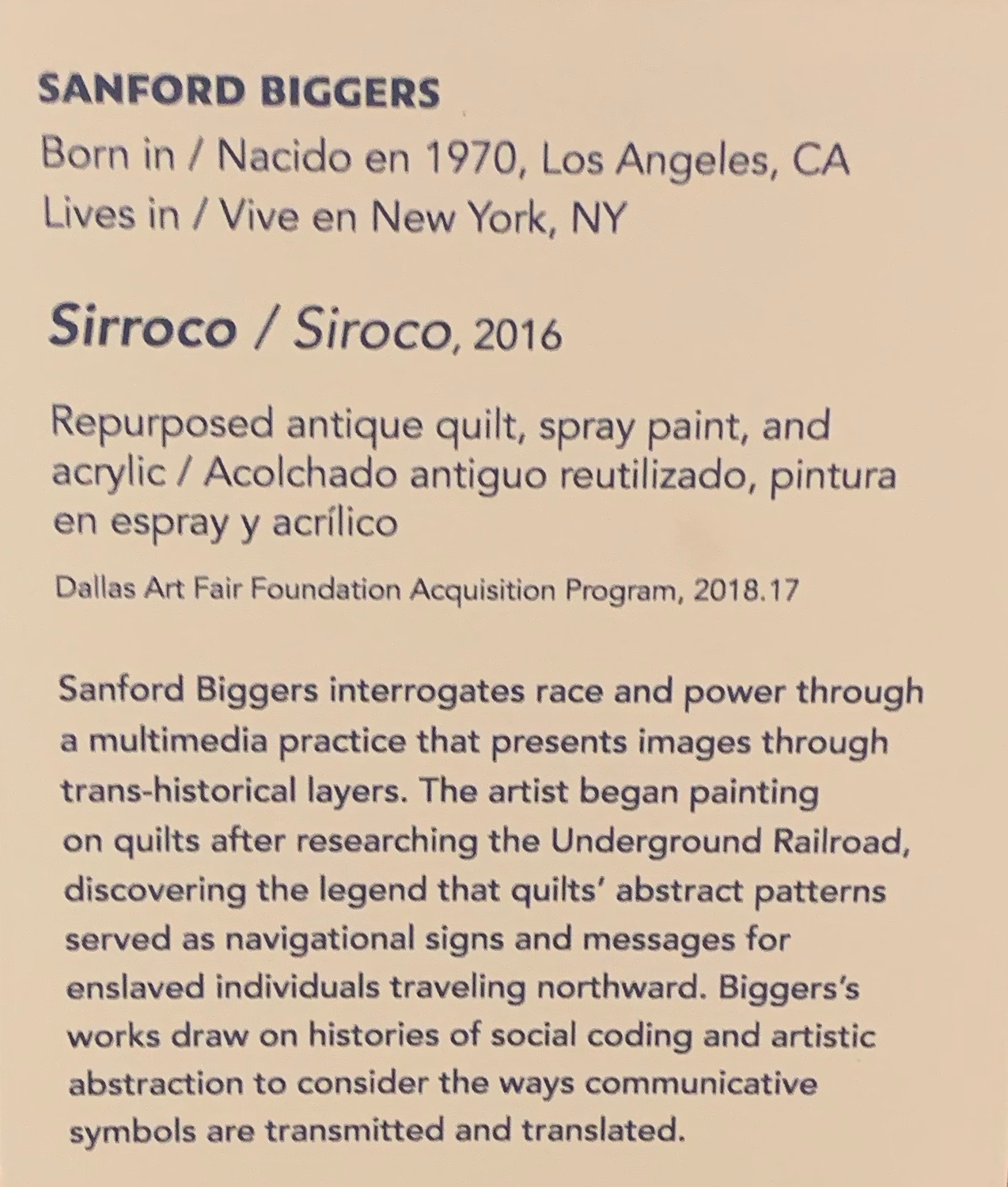 What do you think?
Onwards. I visited a couple of other galleries and it was time for some haute couture!
Just a taste of the exhibit. The almost 200 costumes were beautifully displayed. It took about an hour to make my way through all the different rooms. We were all given a useful booklet with lots of information so we knew what we were looking at.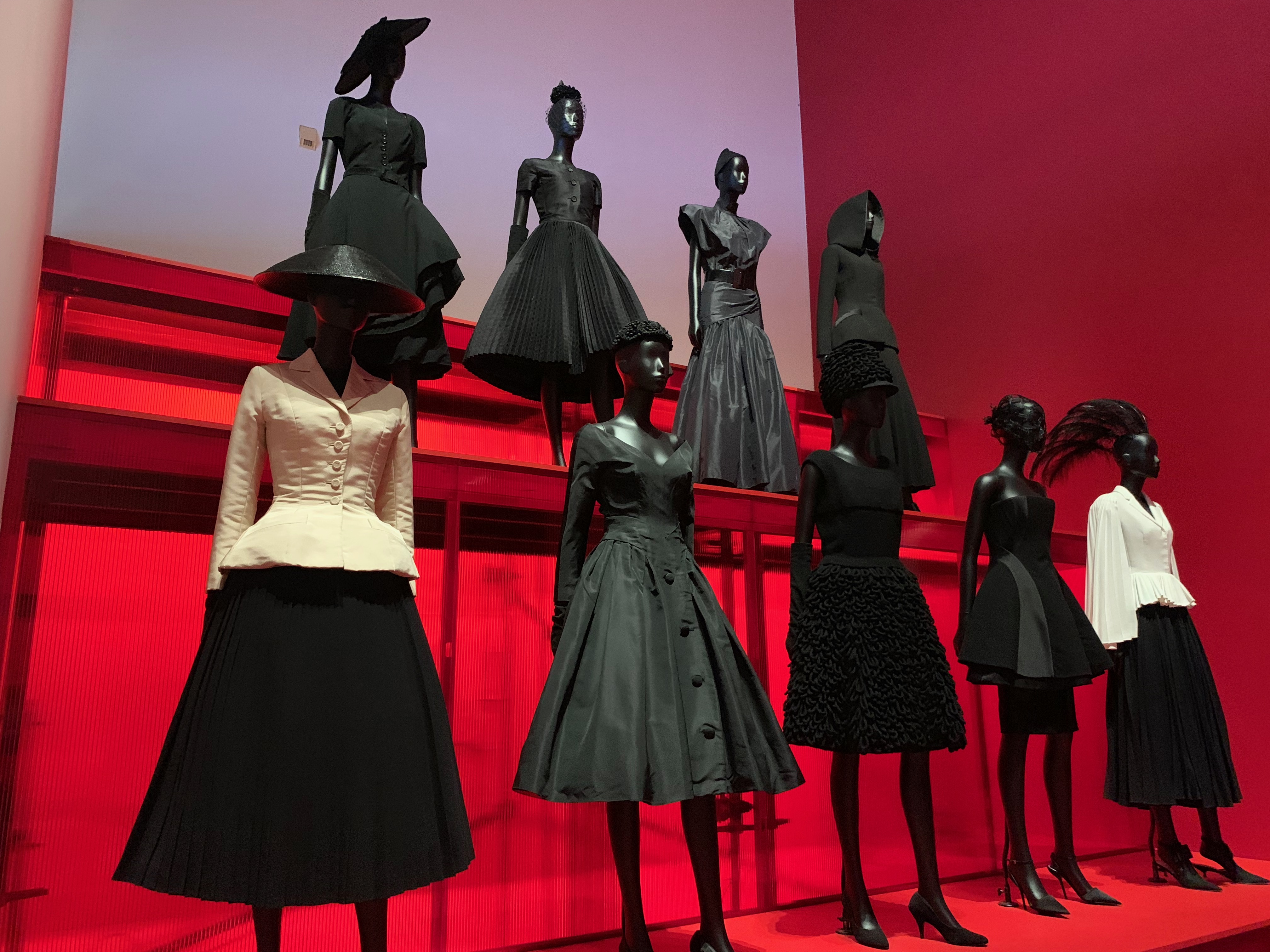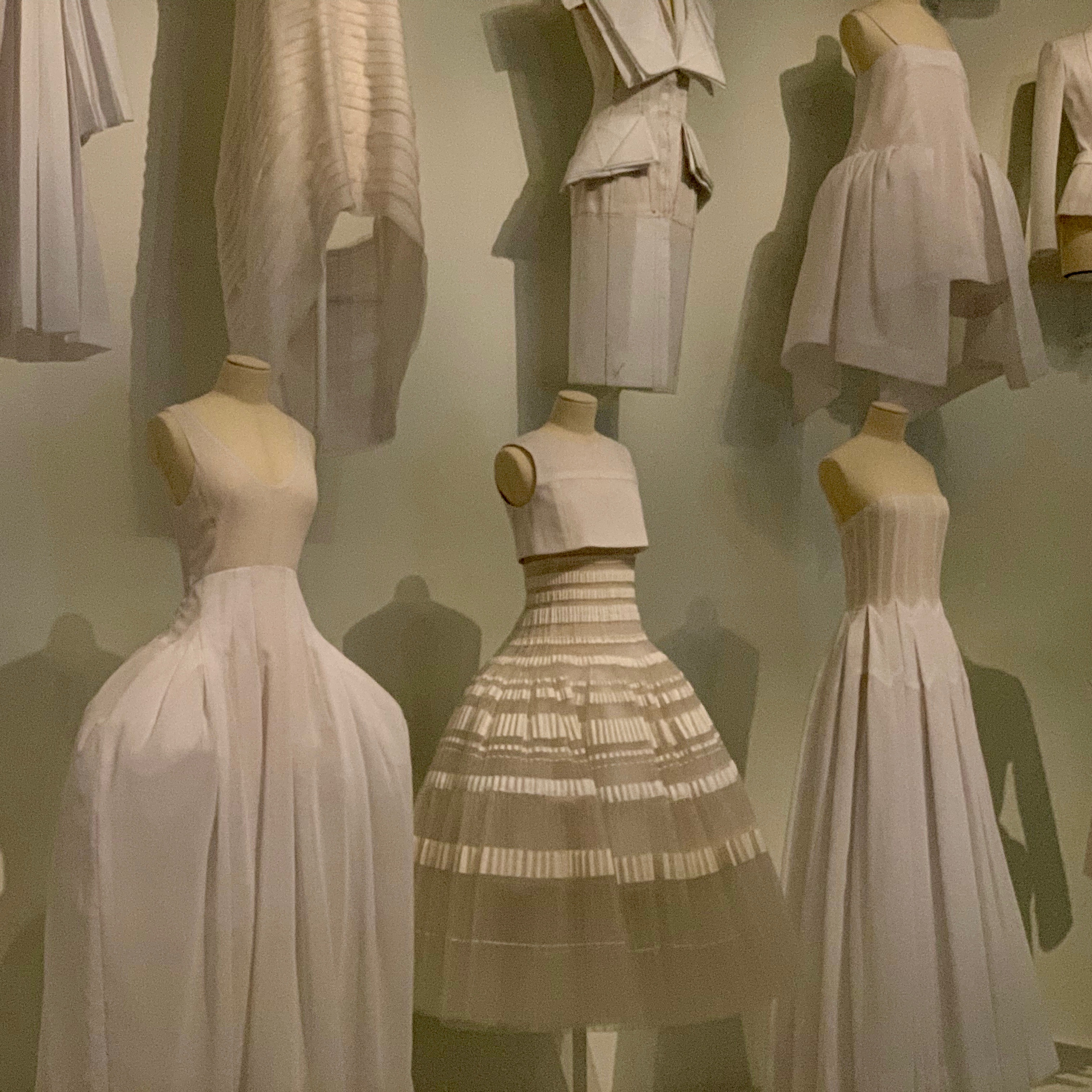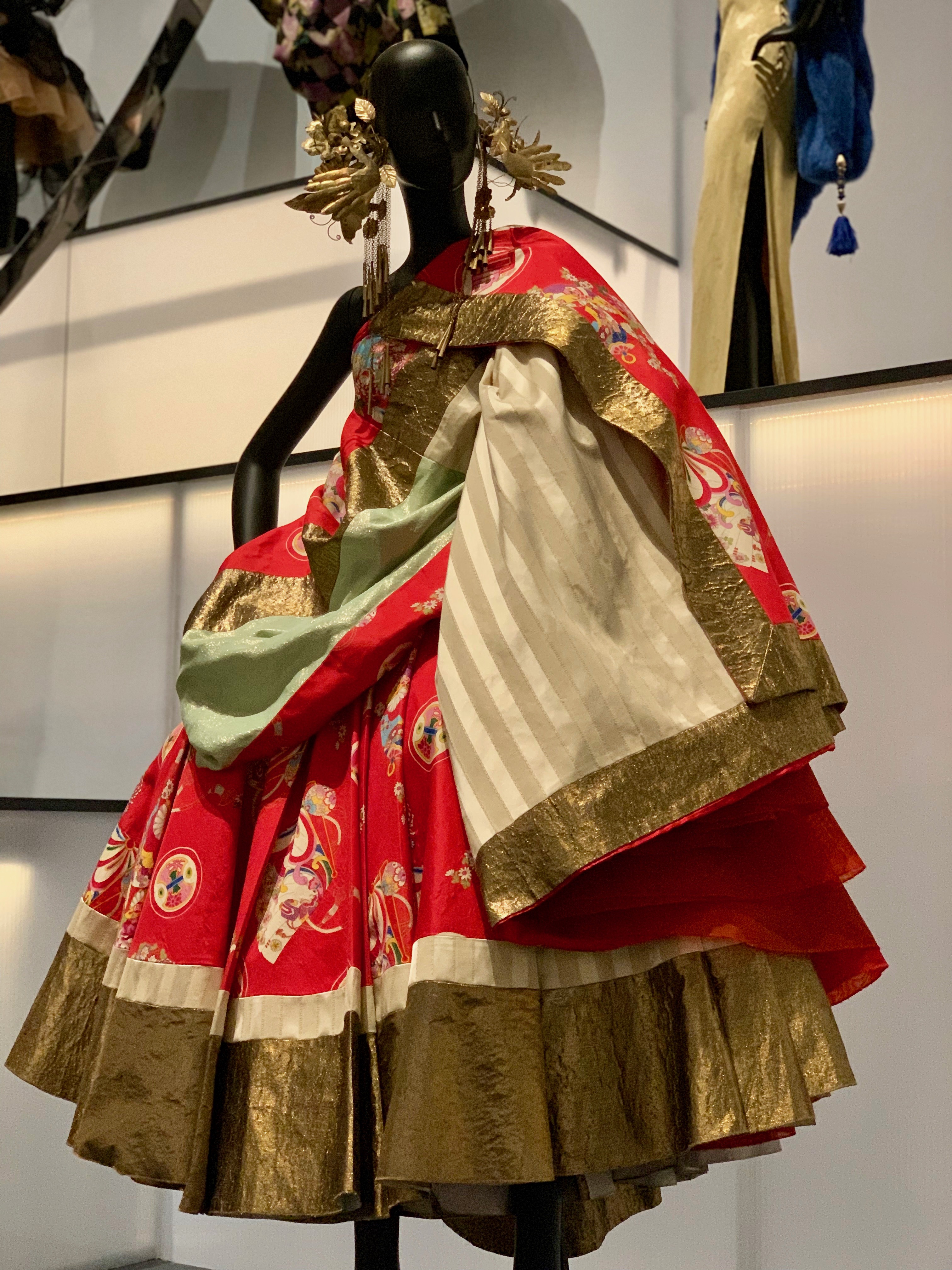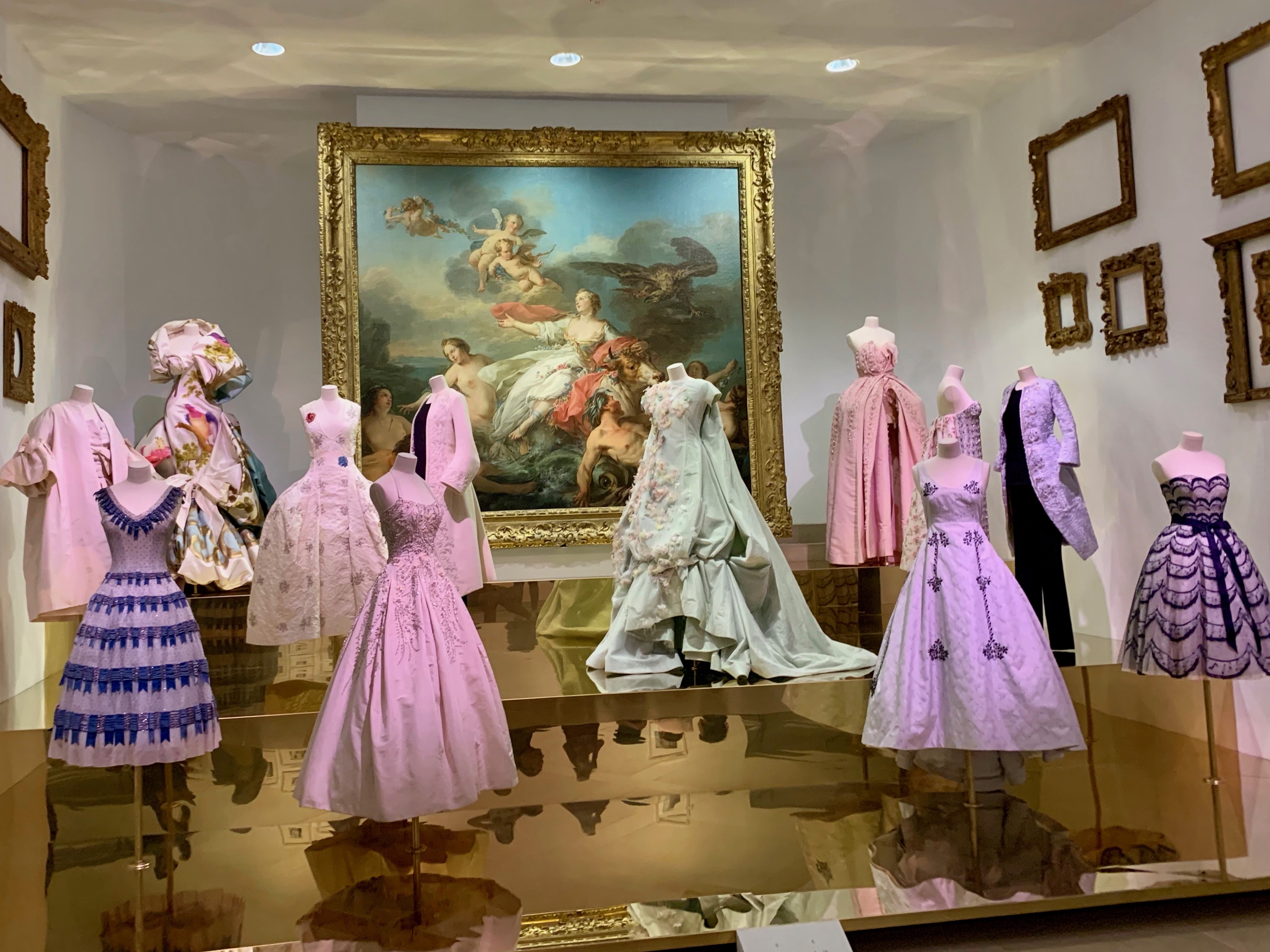 Spectacular?
Time for lunch before I ventured upstairs.
Suitably nourished I wandered through the American art and into the international rooms.
This is a Japanese Fireman's coat from the late 19th century.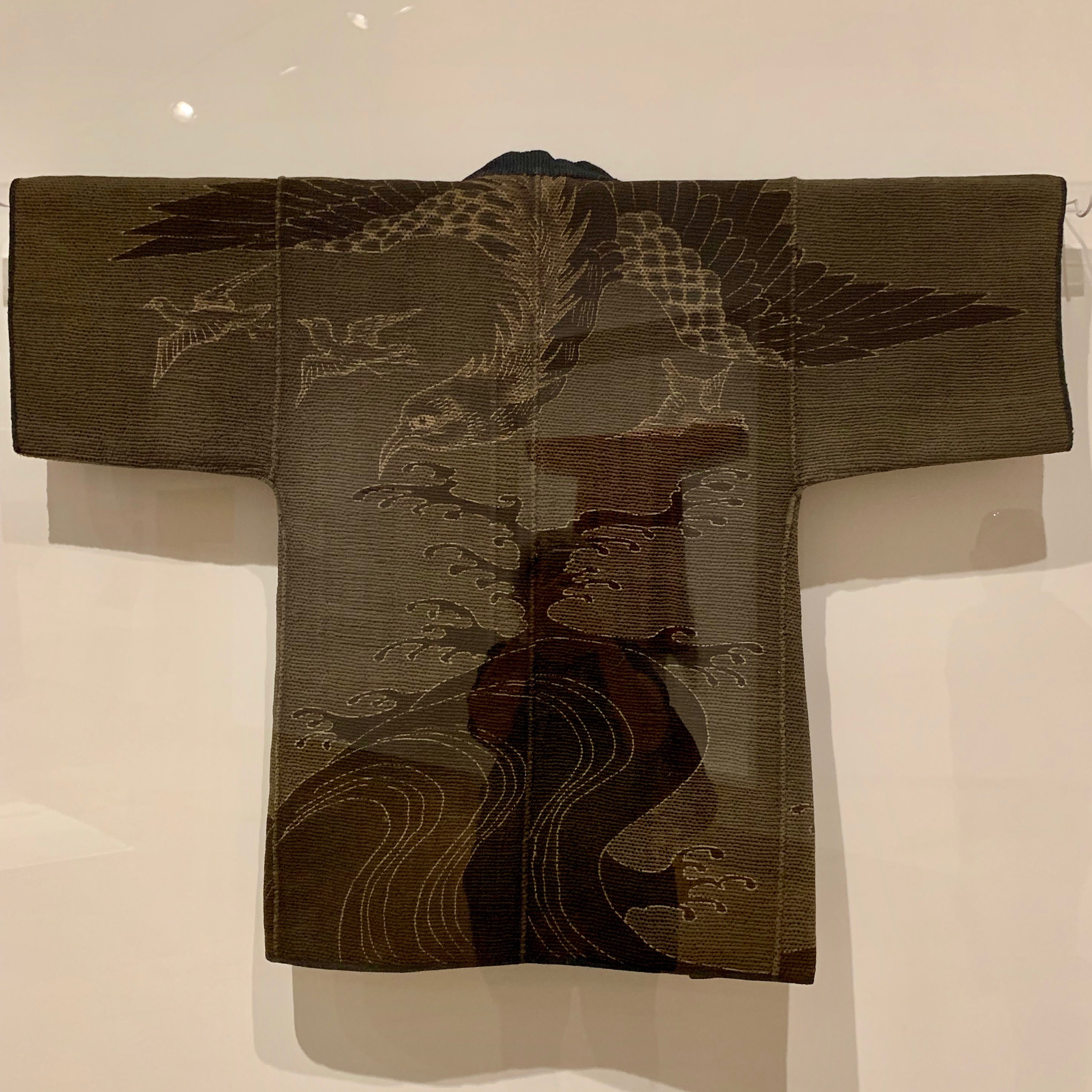 Layers of fabric stitched together to insulate the fireman against heat, so many tiny sashiko stitches…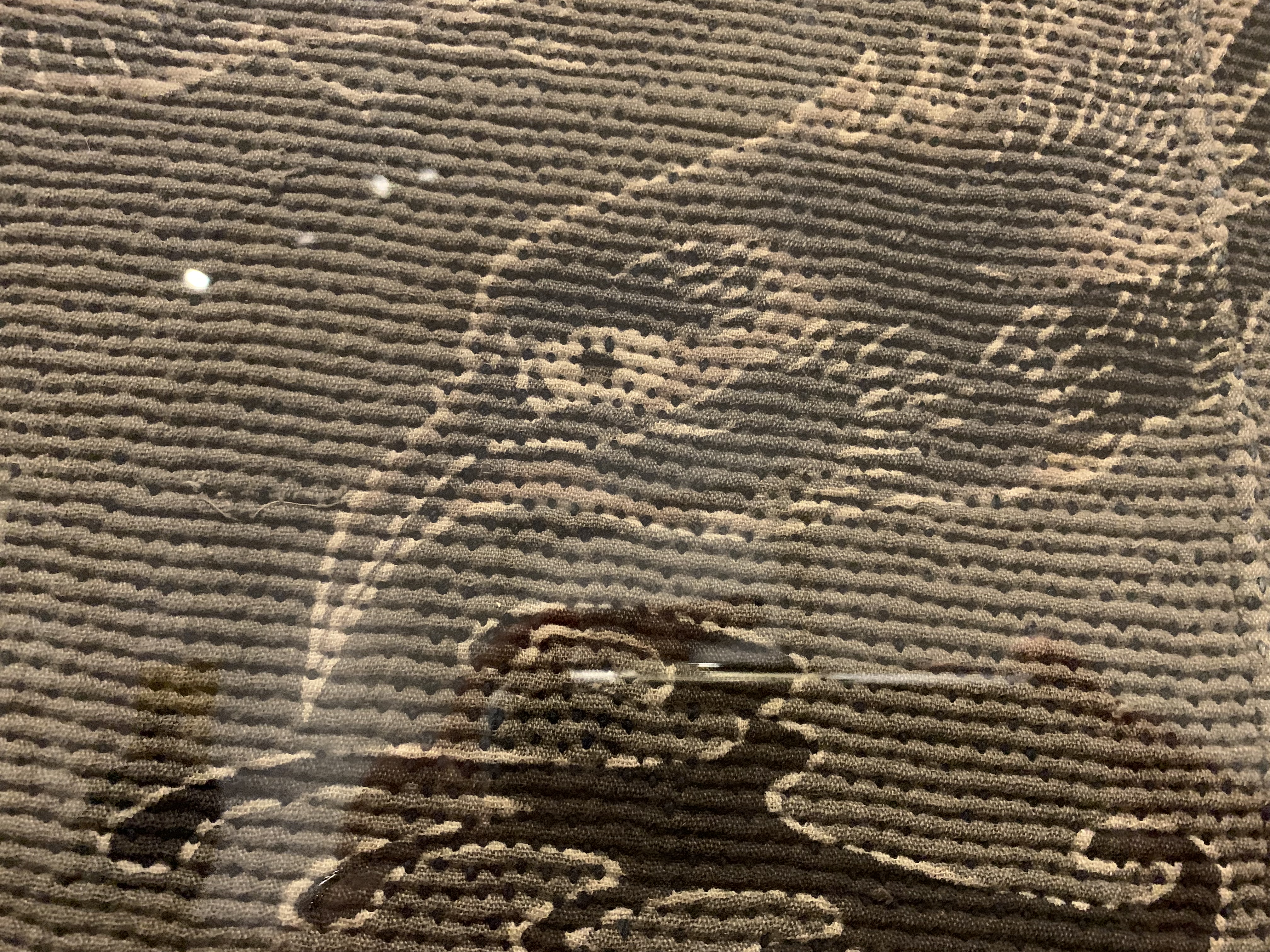 I was getting tired but I had one more gallery I had been told not to miss!
Wendy and Emery Reves lived on the French Riviera in the last century with an amazing art collection which they donated to the museum. It is now displayed as a single grouping in a recreation of its original domestic setting.
Just one picture from the library.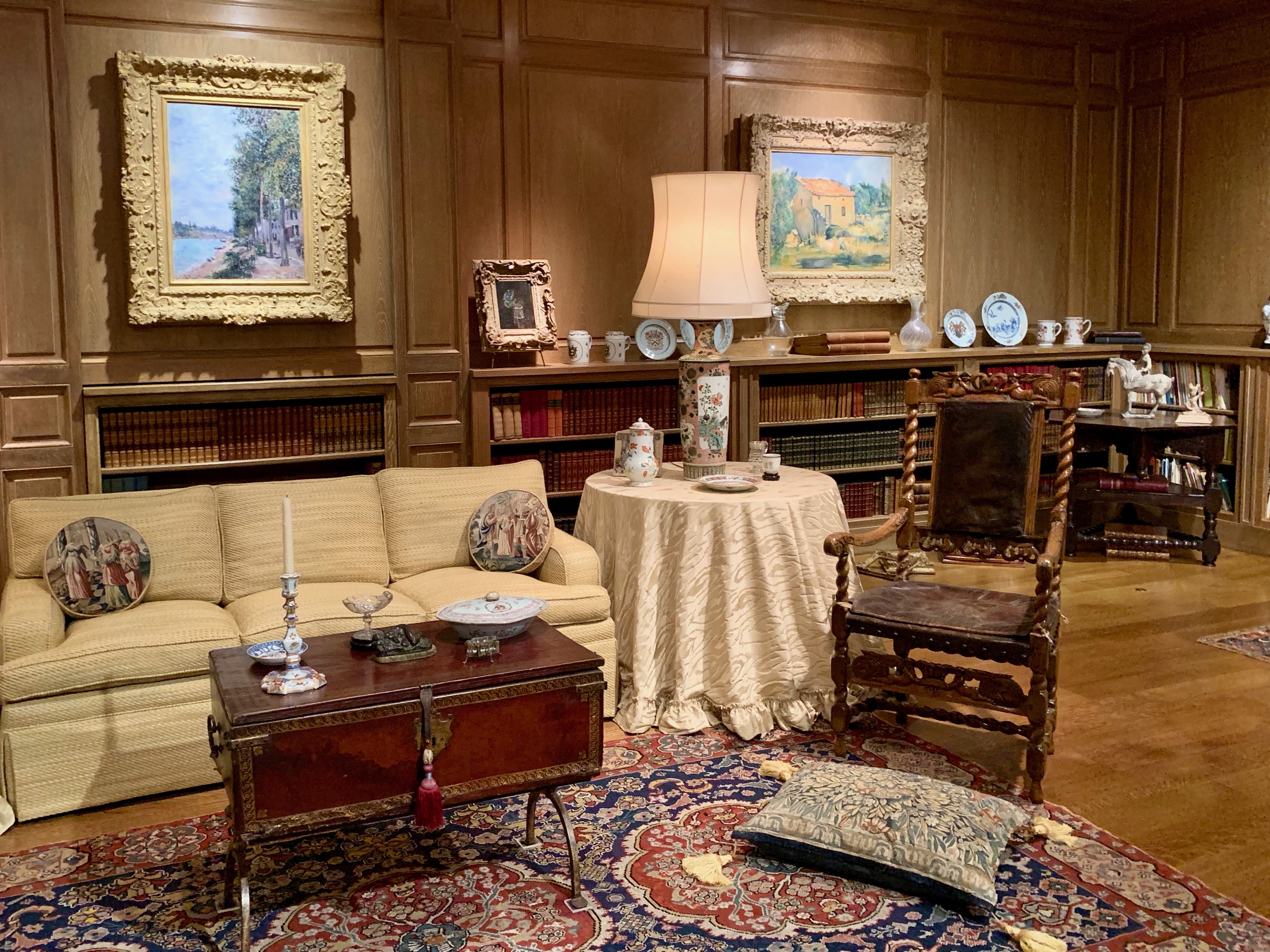 Yes, that's a real Sisley (Road along the Sienne at Saint-Mammes, 1880) and a Cezanne (Abandoned House near Aix-en-Provence, 1885-1887) hanging above the book shelves. Just two of the masterpieces on display. I was glad I had heeded the advice to go take a look.
All good things come to an end and I know my limits of appreciation when it comes to museums. Diamonte got me back to the hotel as the rush hour traffic was building. I had time for a cup of tea before Steve returned from his meeting filled day and was happy to join the team for dinner. I invited them to come and see me when I am in Houston for Quilt Festival…
We flew back to Chicago Thursday morning. Steve took this picture from his window seat as we ascended above the city.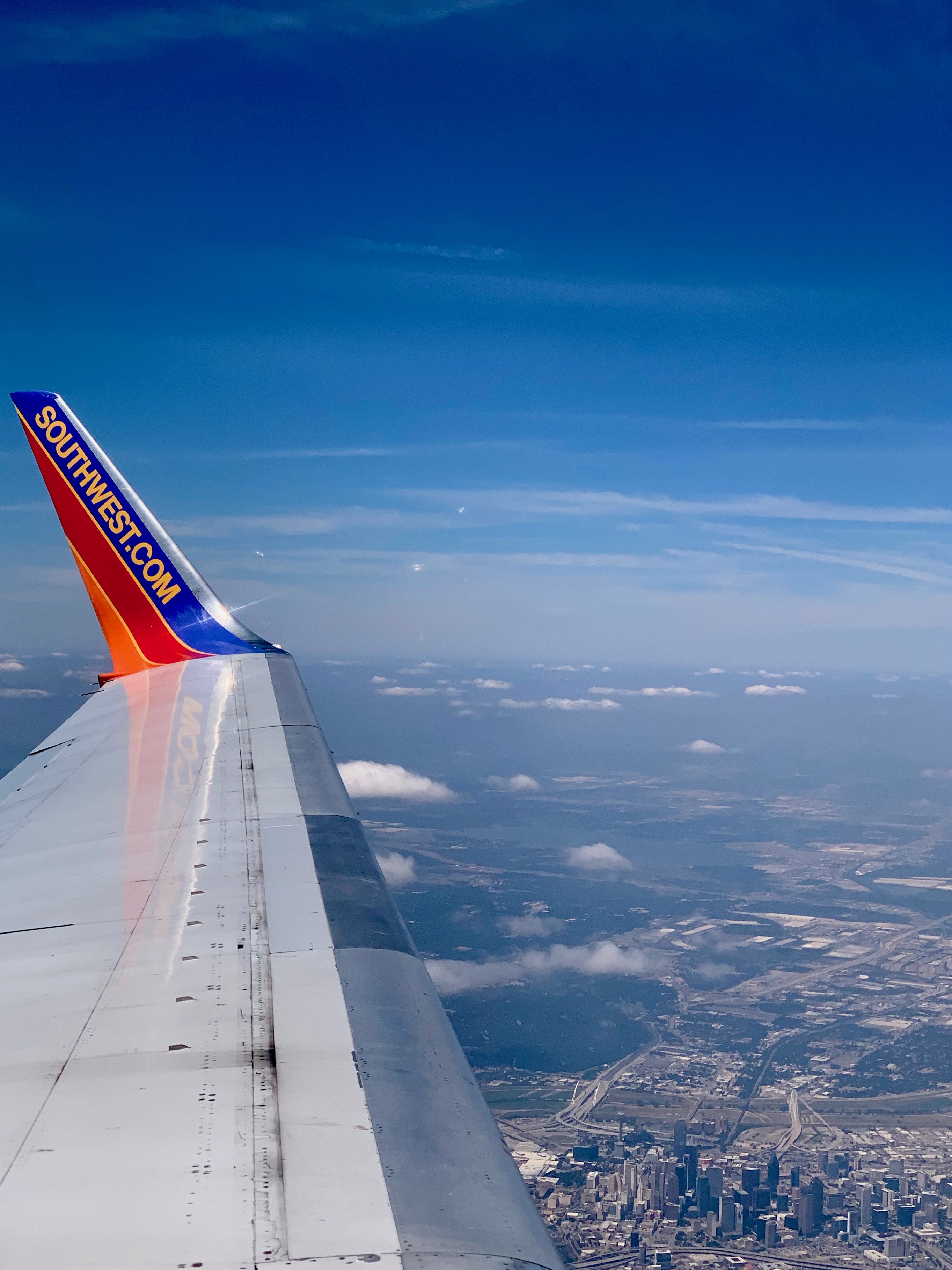 Good times!
I was home in time to get ready for Thursday's meeting of the Naperville Modern Quilters' Guild. More fun as we sorted out the final details for our exhibit at STITCHES Midwest.
I've spent the last week stitching and getting myself organized. STITCHES starts tomorrow at the Schaumburg Convention Center. I have five classes and a couple of demos. In between times I will be in our NMQG booth (222). If you are in the area do come and visit. (It's free on Sunday!) We have 25 quilts in our Seeing Stars exhibit. We'd love to tell you all about them 🙂