I have been sewing. Sometimes it feels like I hardly make anything these days but I actually have a finished quilt to show you today…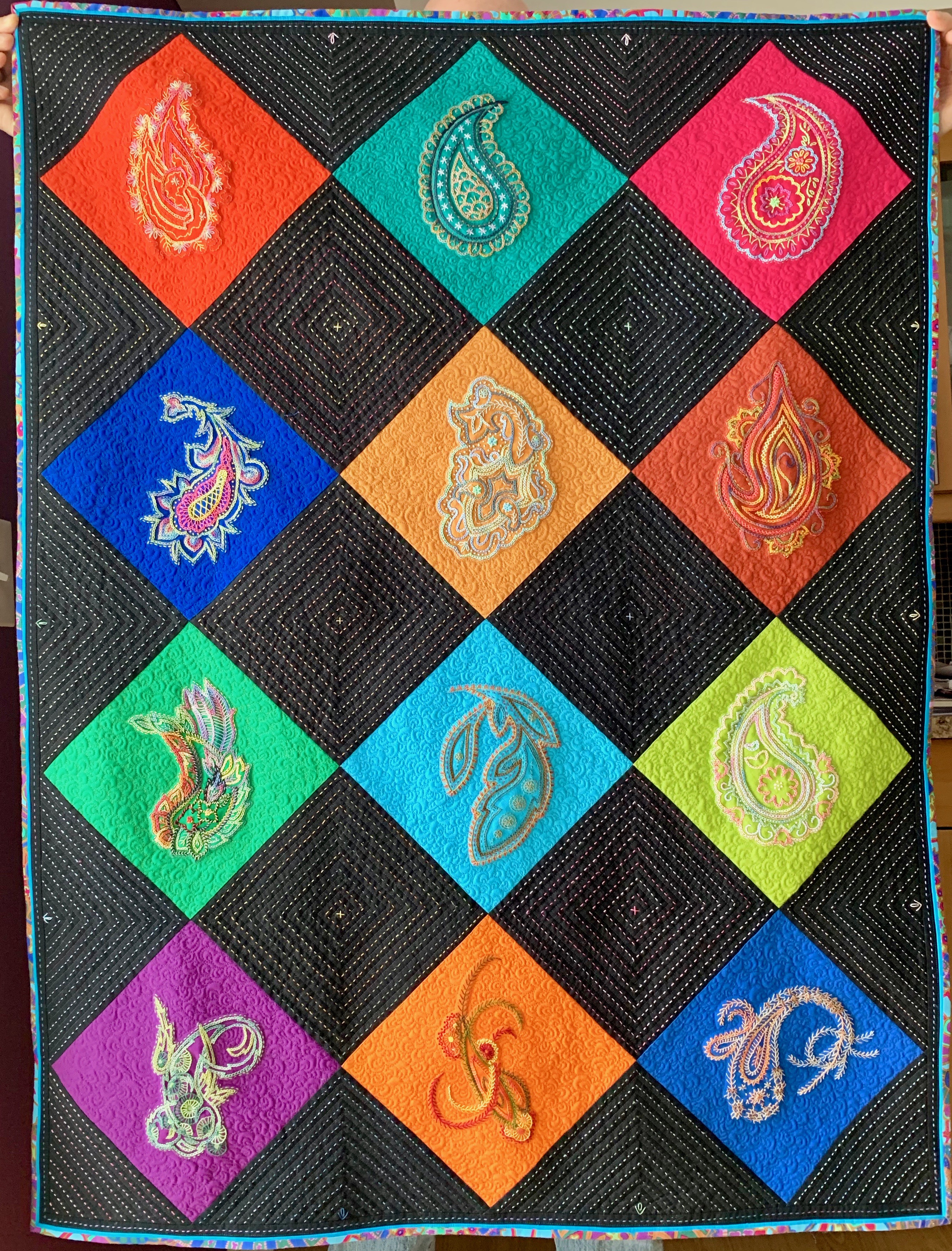 I put the twelve paisley designs I did last year into a quilt, just simple piecing, walking foot square spirals in the black parts and free motion mussels shells (they look like paisleys?) and then hand stitched embellishments… The hand stitching took a long time 🙂
Each design used one House of Embroidery mini collection of 5 colors. This one is Rainforest.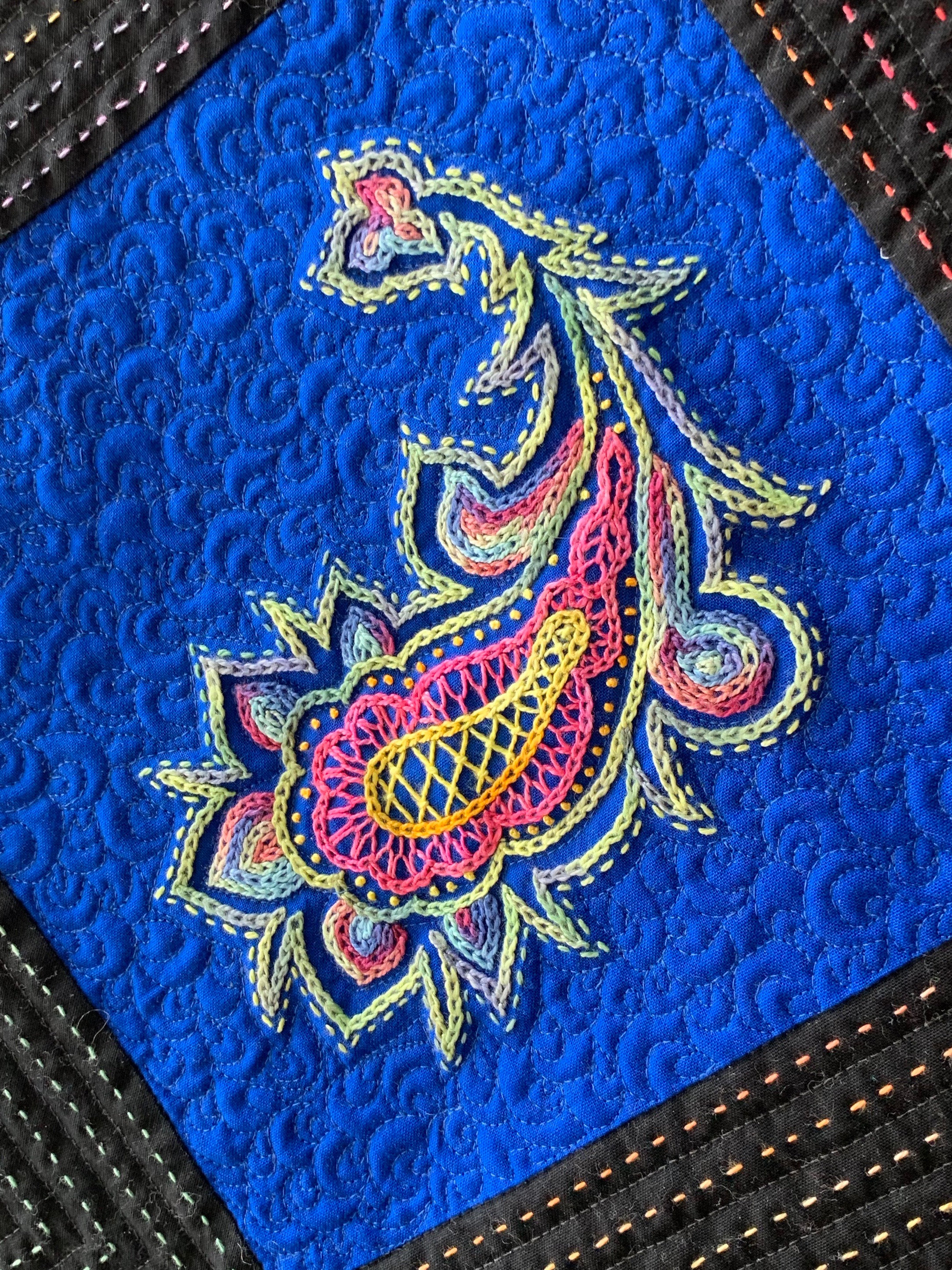 This one is Winter.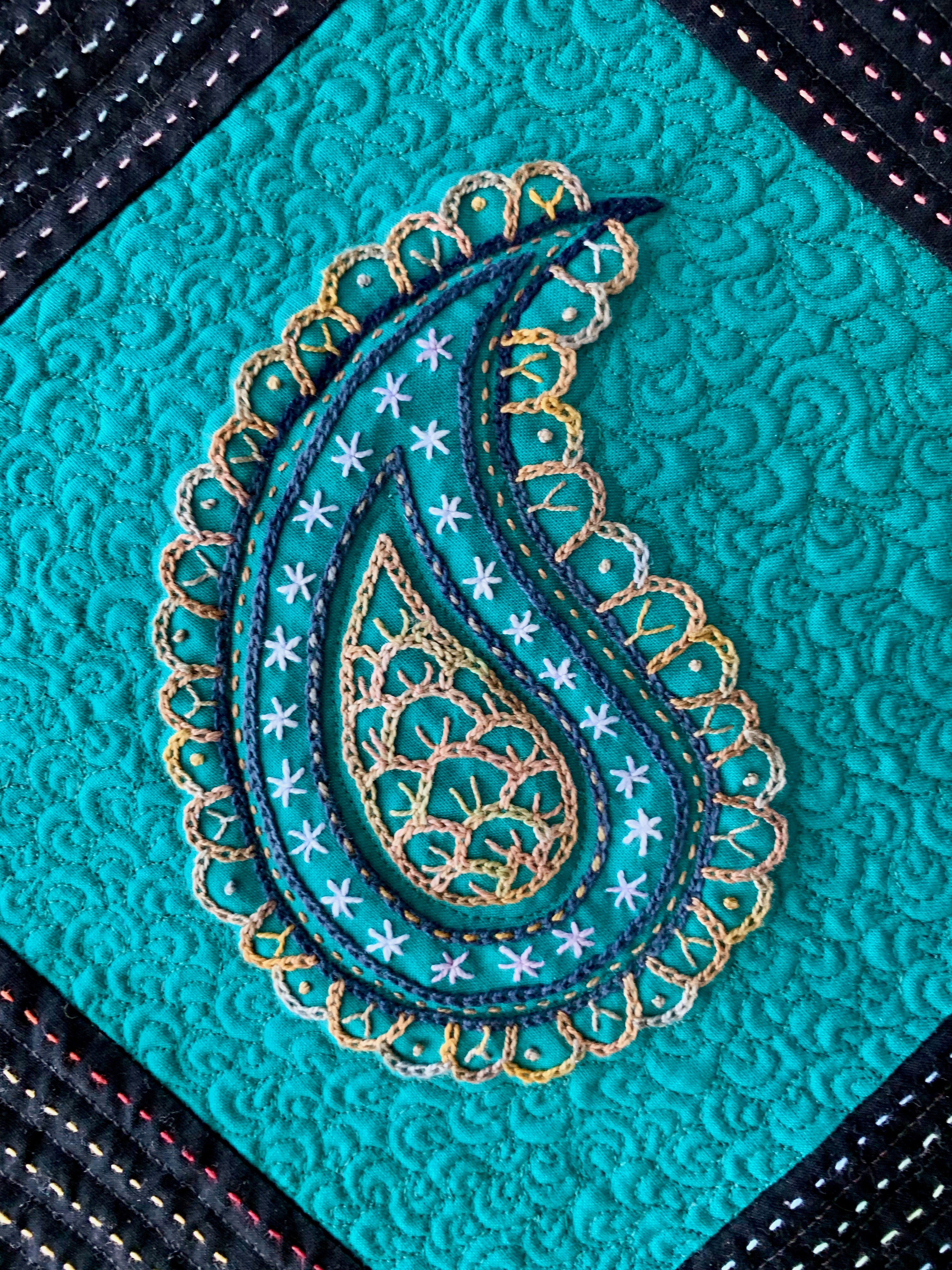 I used a Free Spirit paisley design fabric for the back and the binding. I was running low on it for the binding so I made it a two color binding!!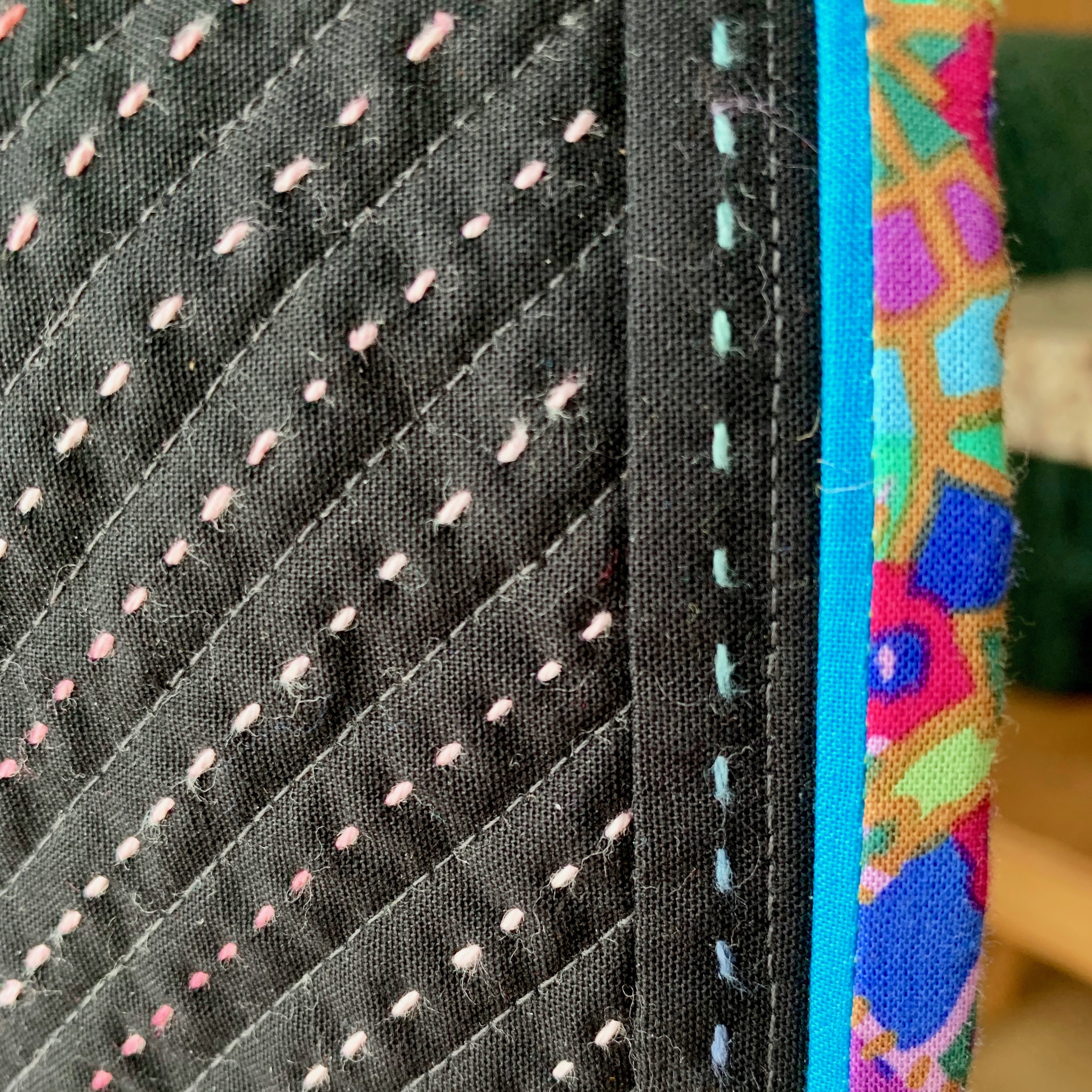 The paisley patterns and threads are available at Global Artisans so you could make a paisley quilt too.
And then…
Remember the butterflies?
I stitched another one. It's a big butterfly…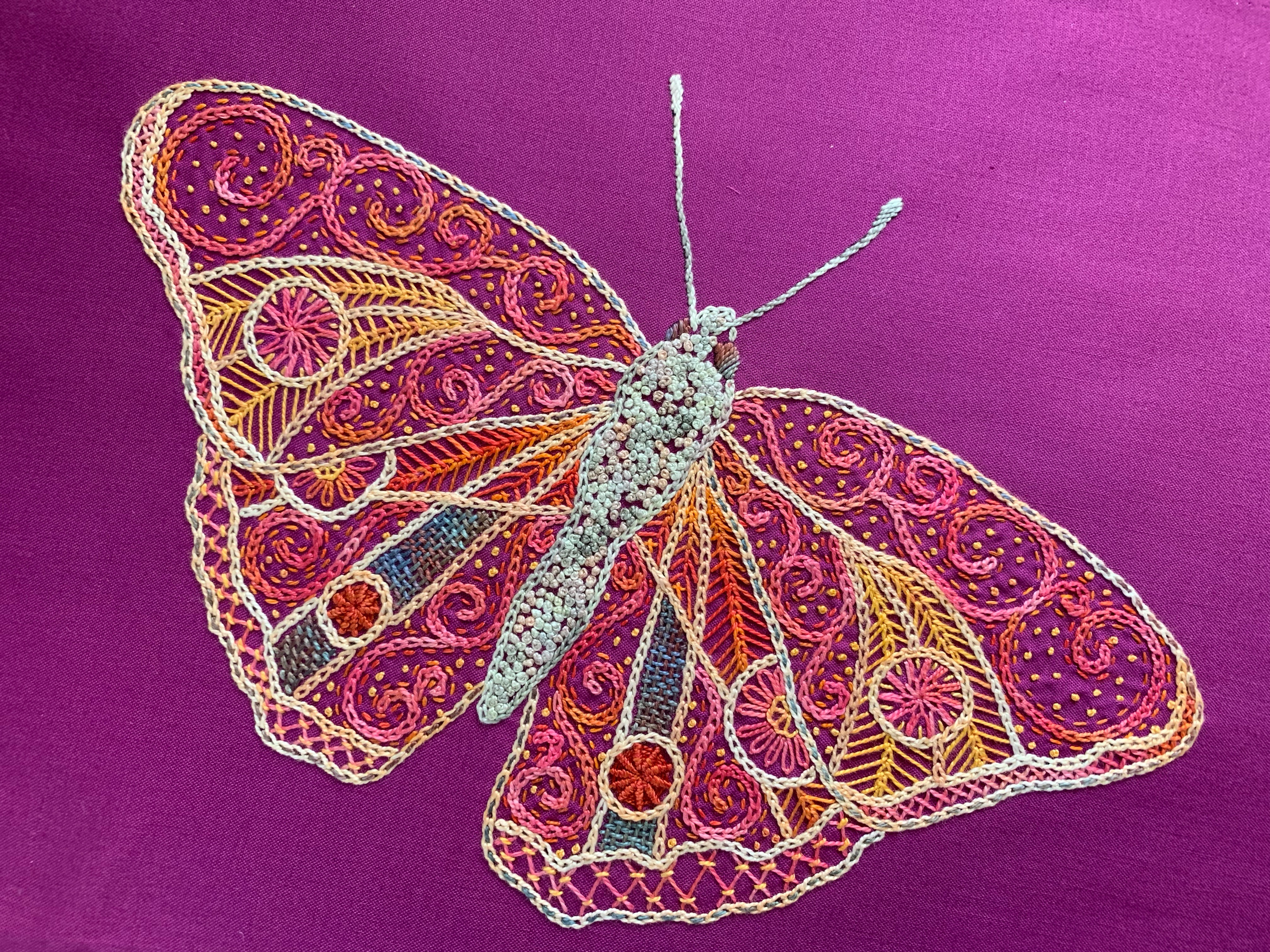 I like it!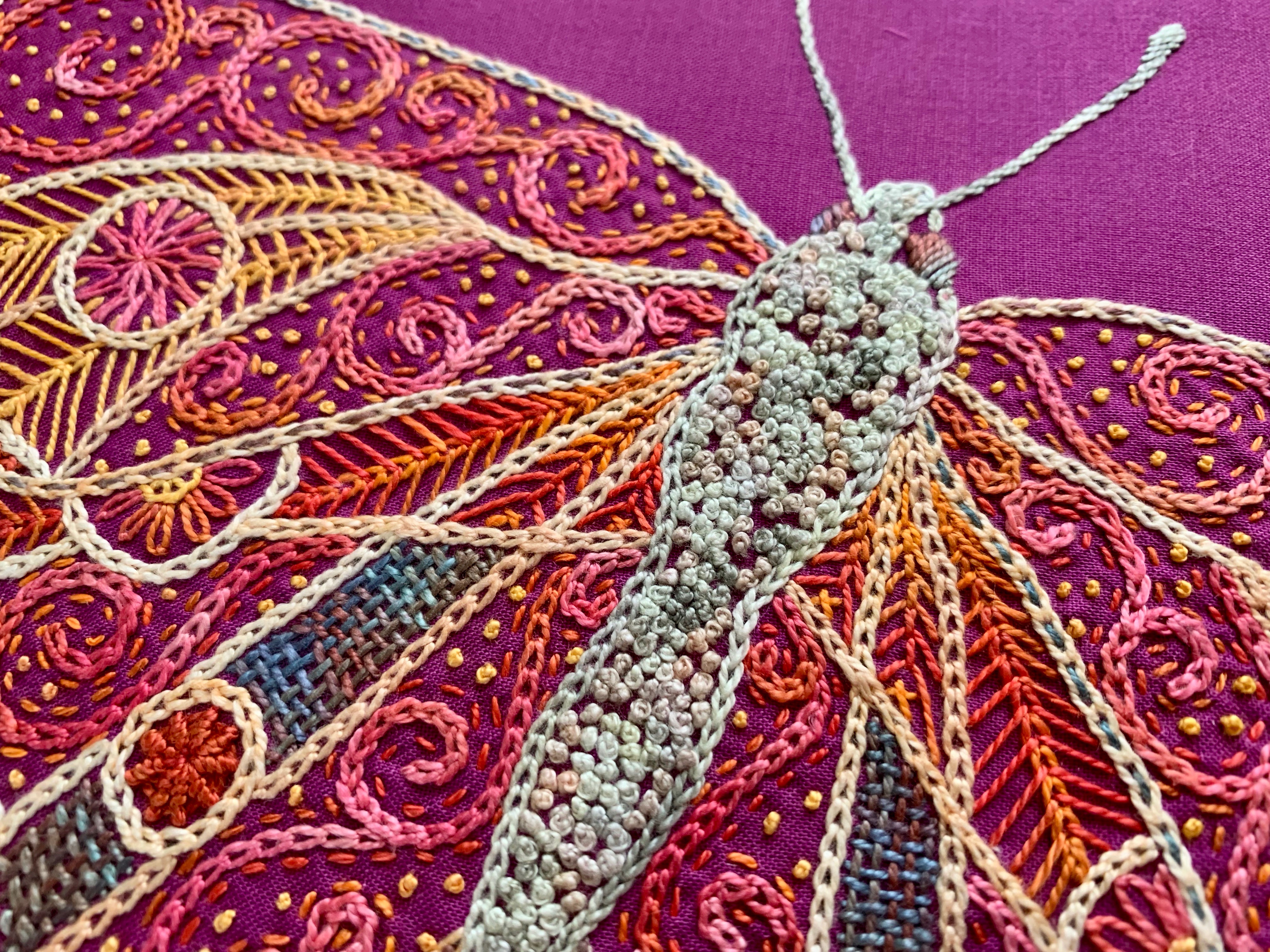 Did you notice the needle weaving?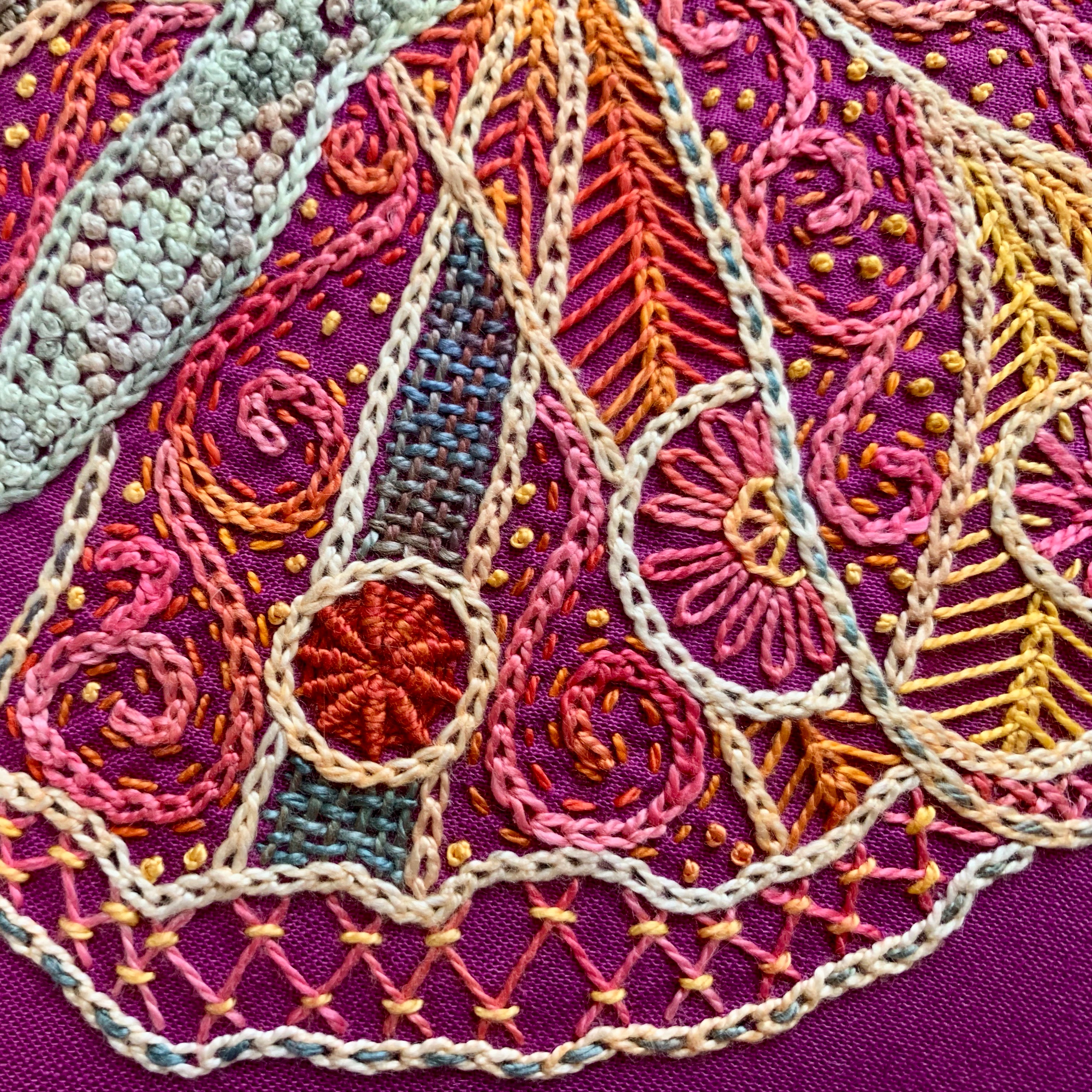 This butterfly is for something special. I didn't take a picture of my finished project. It's in the bottom of one of my 50lb bags that are packed for going to Santa Clara this evening. I'll take a picture when I unpack and tell you all about it!
Yes, I'm off to Stitches West! There's a lot of good stuff in my bags ready for my very full class schedule. Ten classes in four days need lots of supplies. I wonder what I'll find to fill the space on the way home? I'm told it is a very big show so I'm sure I'll find something…