I got my bags packed and we left the house at 6 AM on Thursday morning for my flight to Little Rock. Two big pink suitcases, one smaller purple bag and my BERNINA bag.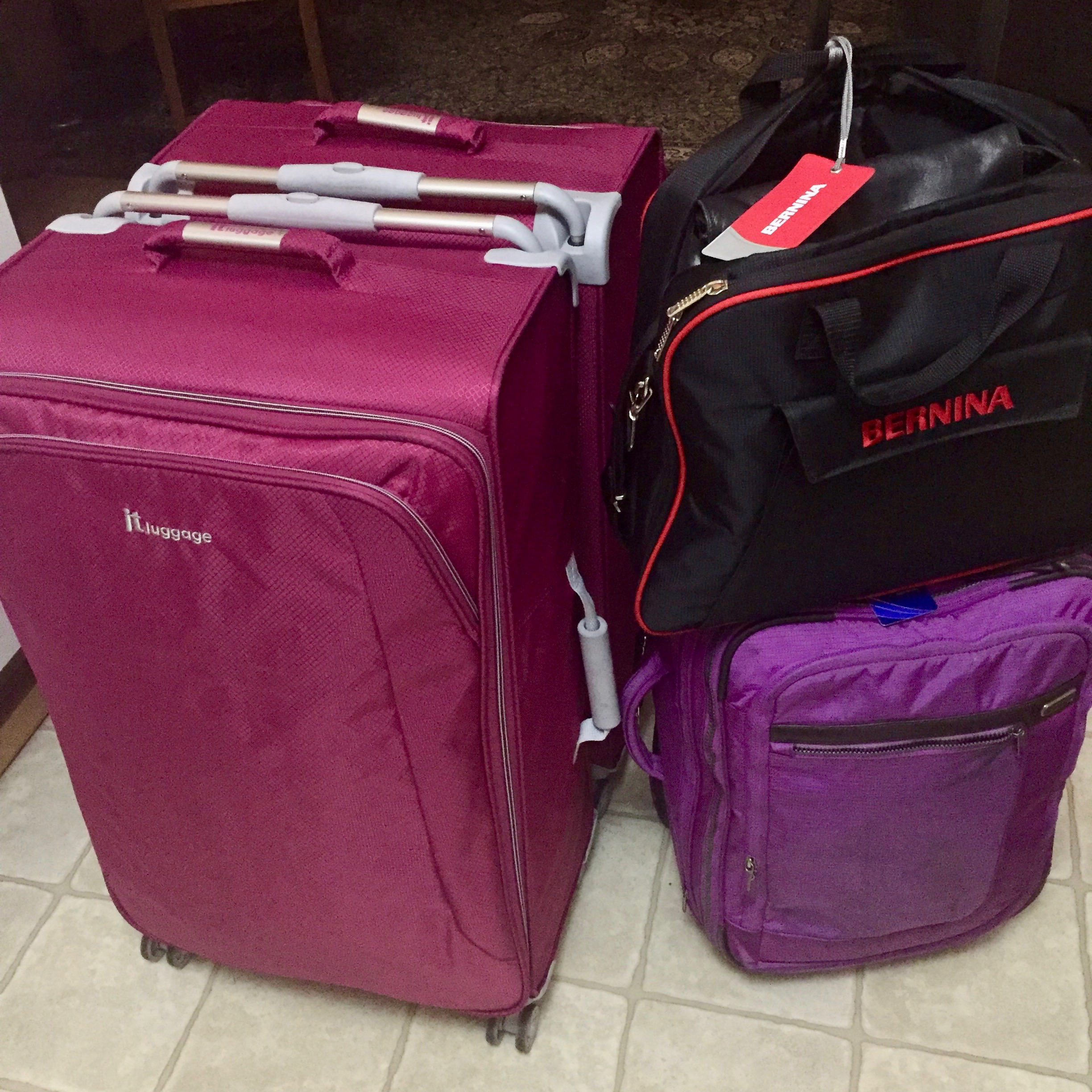 All travel free on Southwest!
Tammy was waiting for me at the bottom of the escalators and we got to the 4H Center in time for lunch. I am here in Little Rock to teach at Quilt Arkansas a biannual event organized by the Arkansas Quilters Guild.
I took a little nap in the afternoon and was all bright and cheery ready for dinner and the evening lecture by Nova Montgomery.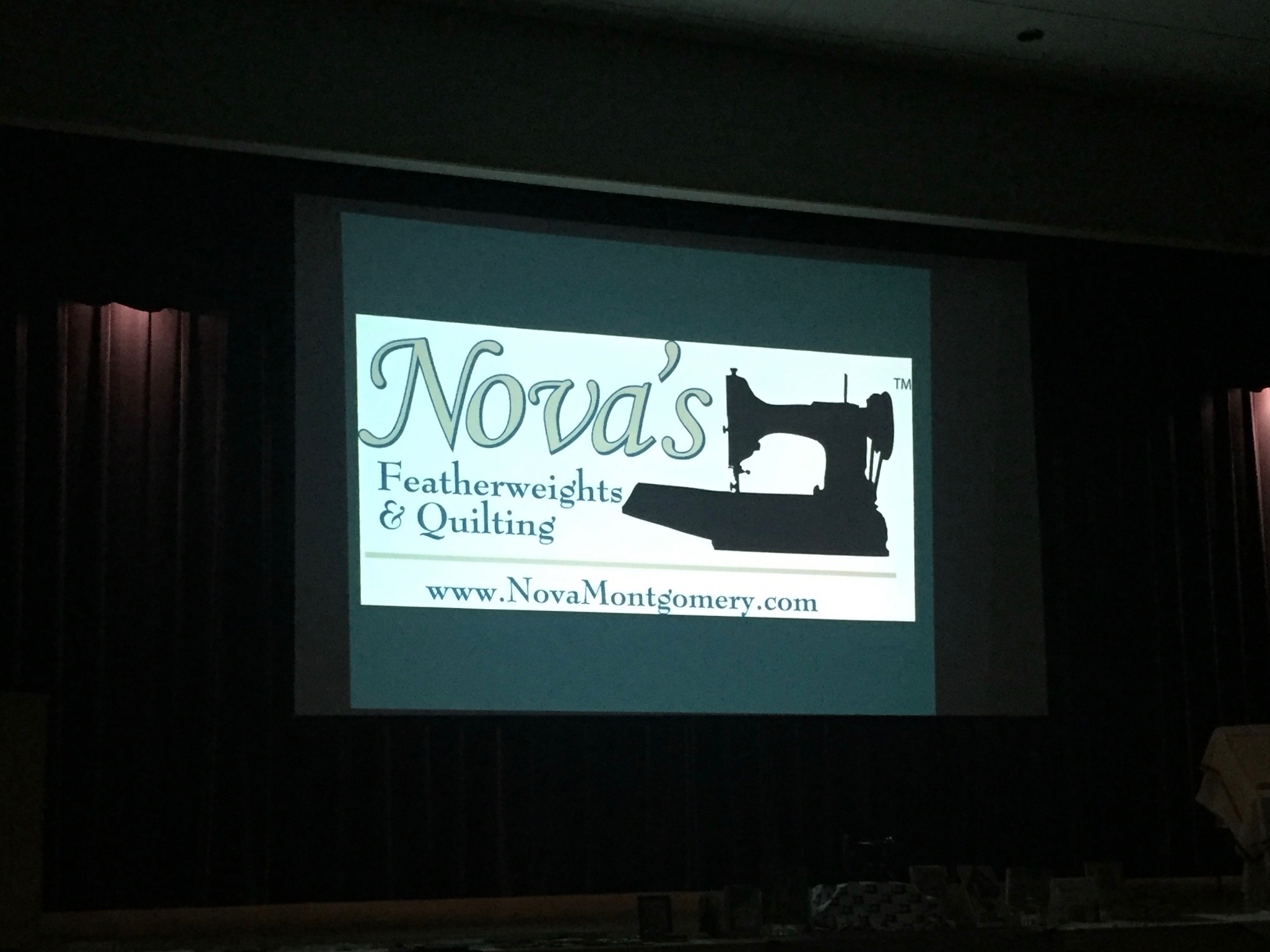 Nova is well known for her featherweight classes and her research into the Century of Progress Quilt Contest at the 1933 Chicago World's Fair.
We were in for a treat. Nova has a large collection of memorabilia we were able to enjoy…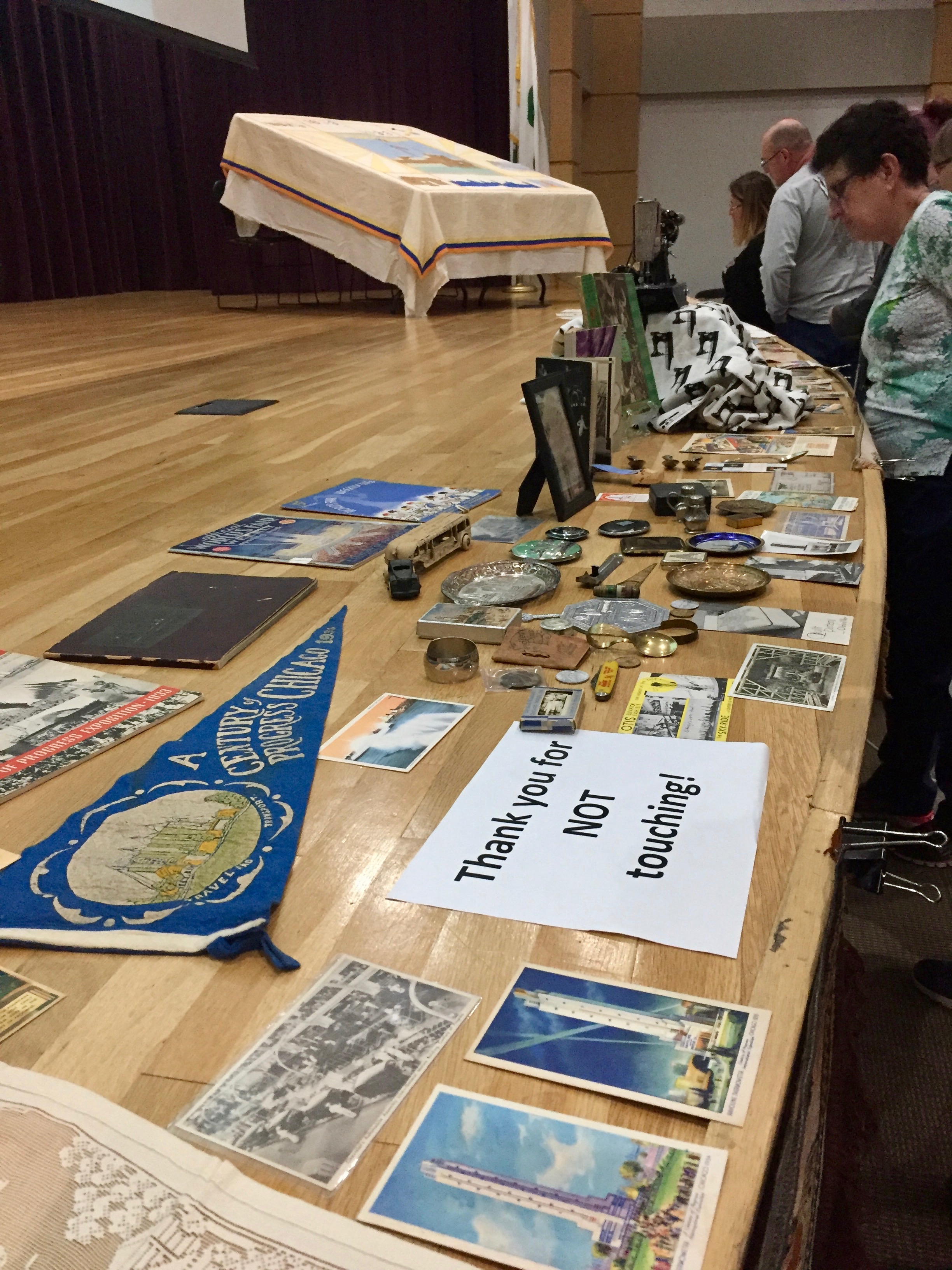 and a wonderful lecture.
From Nova's website,
"Almost 25,000 people entered quilts in this contest!  Find out why.  What was the motivation for this tremendous response?
In this program Nova takes you back in time to see the background in our country leading up to the fair, the factors that contributed to the enormous participation, some of the quilts made for the fair, and the people who made them."
And she did!
Off to bed.
I woke up early enough to see a pink glow around my curtain.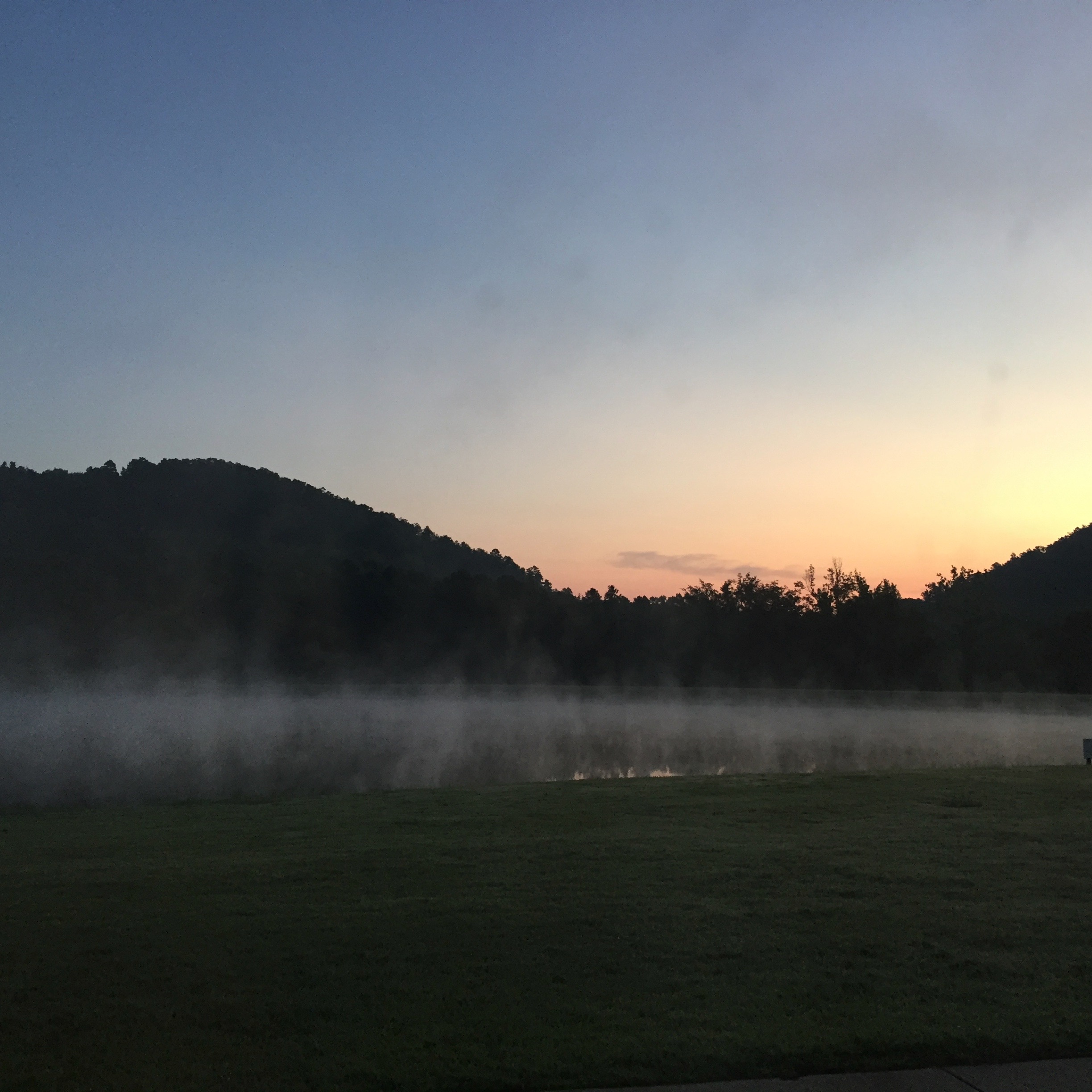 So pretty.
By the time I was ready to leave my room the sky was blue but the mist was still over the water.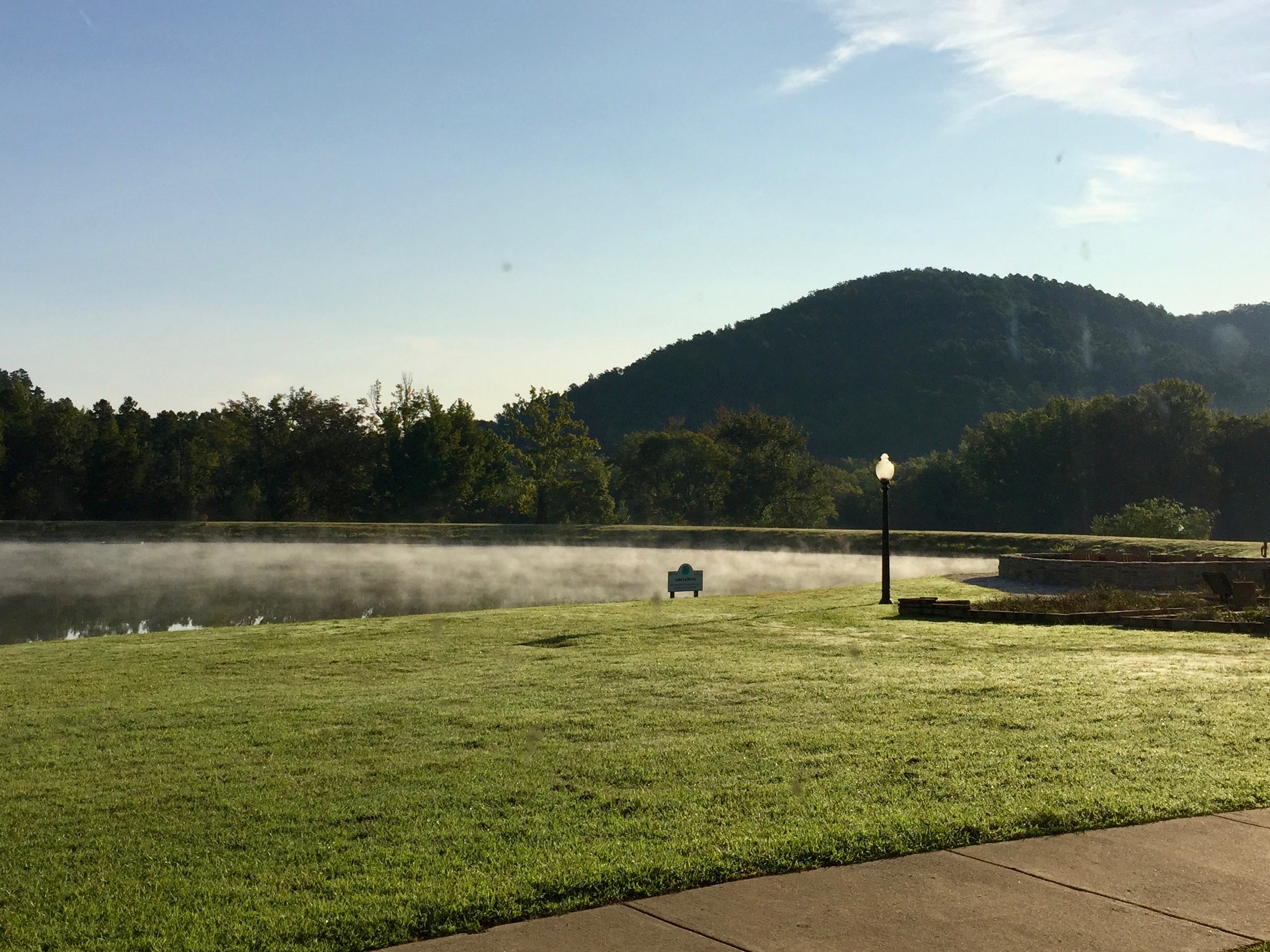 My class started at 8.30. We had a full class of machines humming for Walking Foot Quilting – Beyond the Ditch.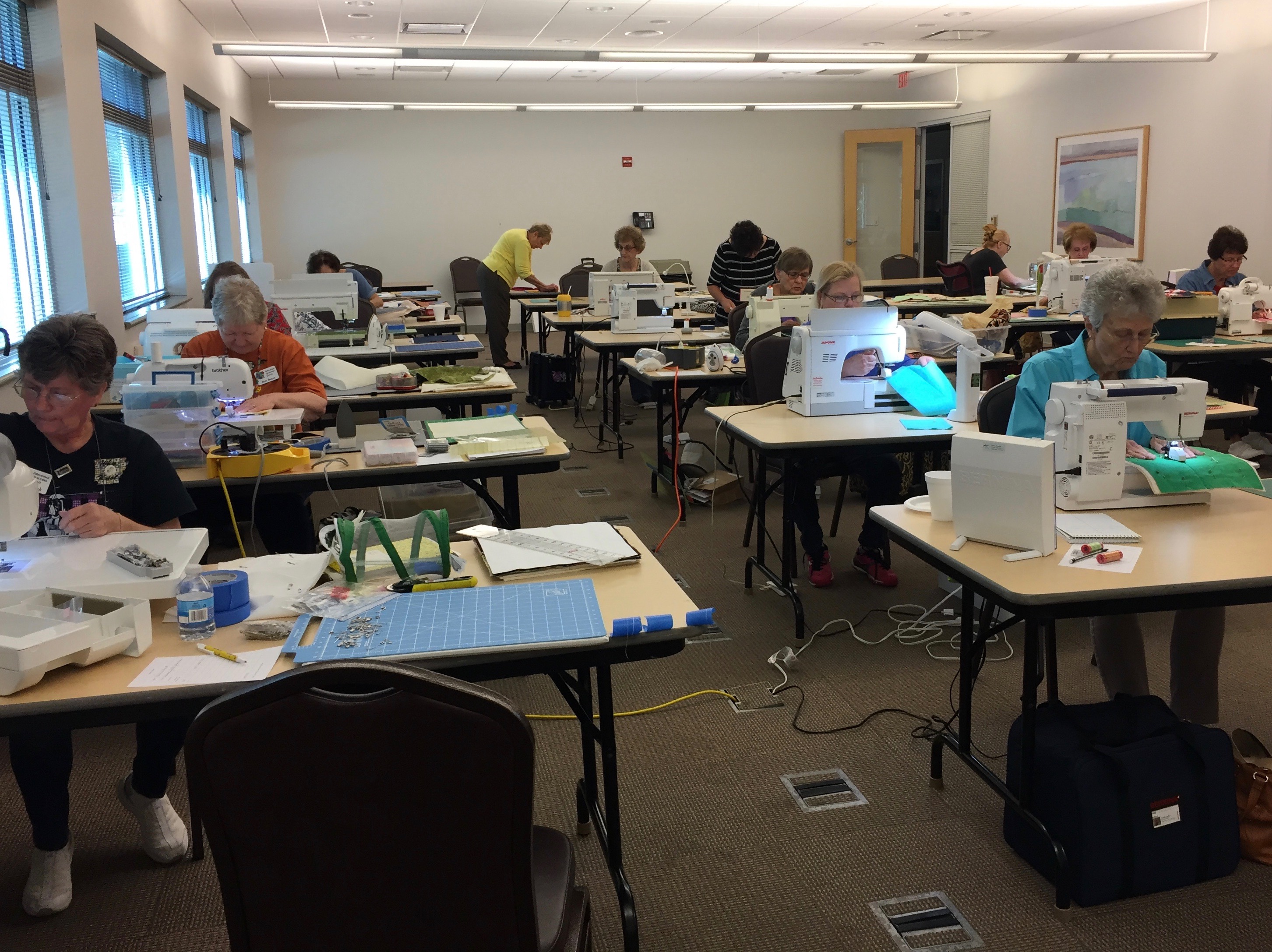 From a different angle.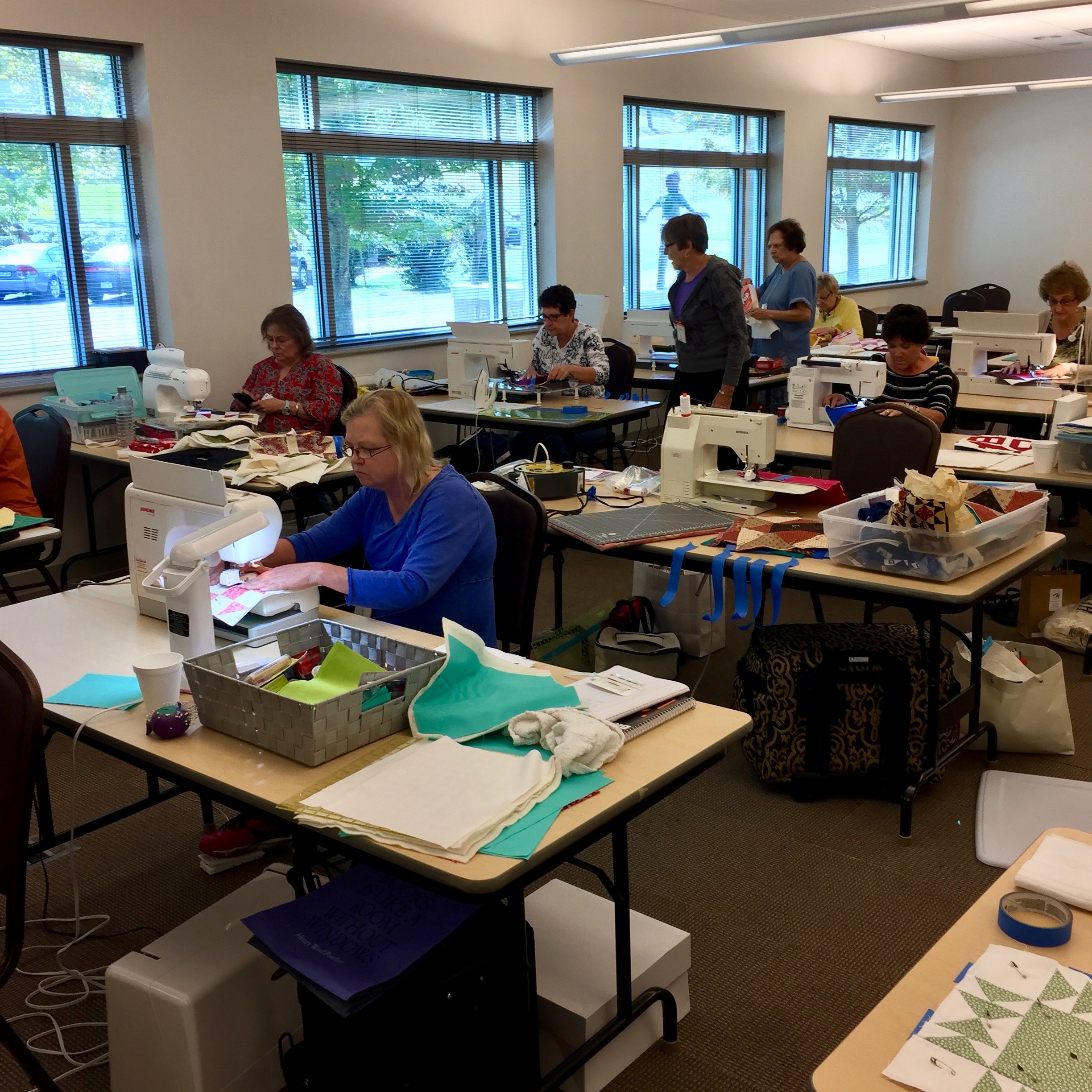 We had a good time together, finishing with the spiral.
This was this stitcher's first ever attempt.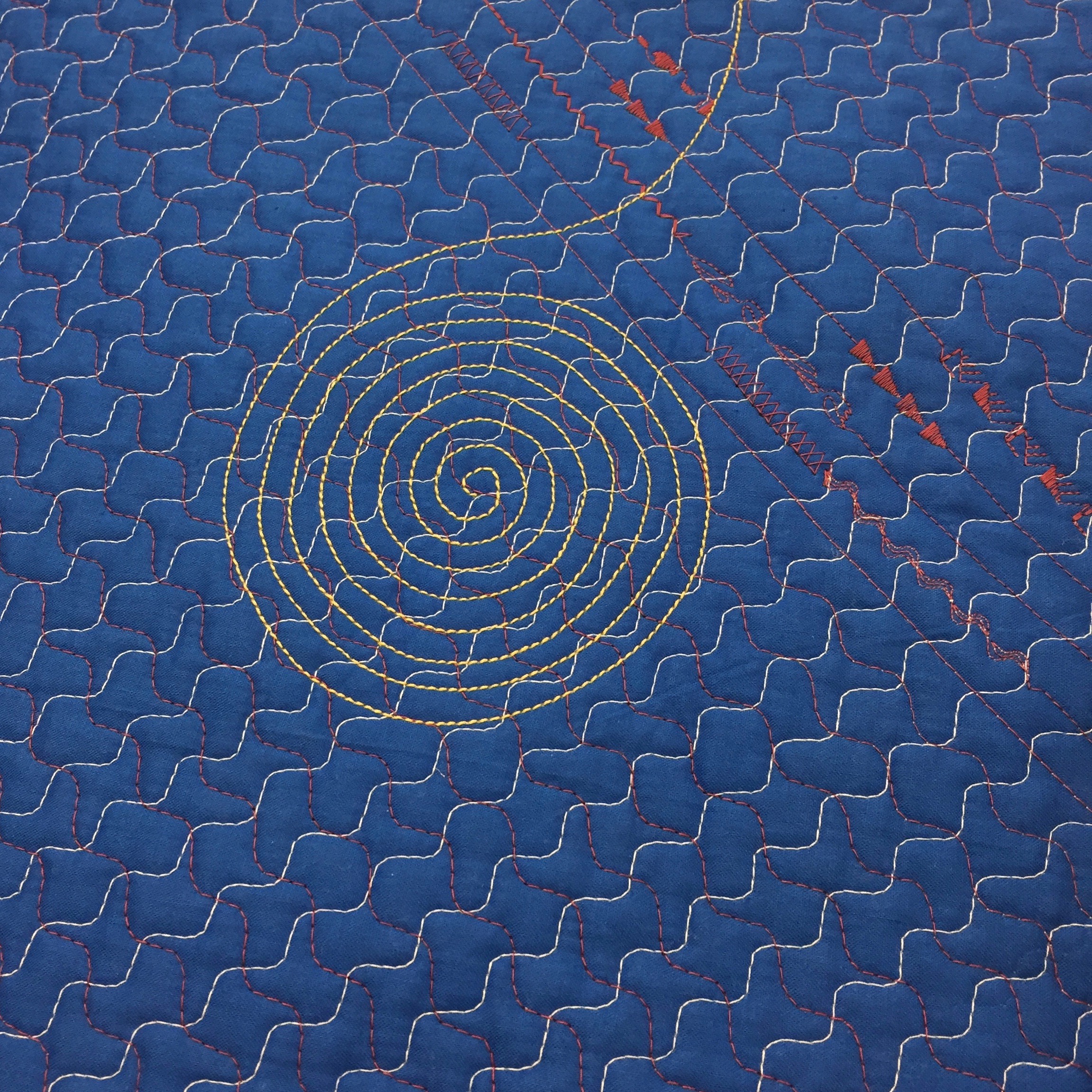 Fun?
There was more fun to come.
Friday night is party night with prizes awarded for the quilt challenge.The theme this year was It's Raining Cats and Dogs.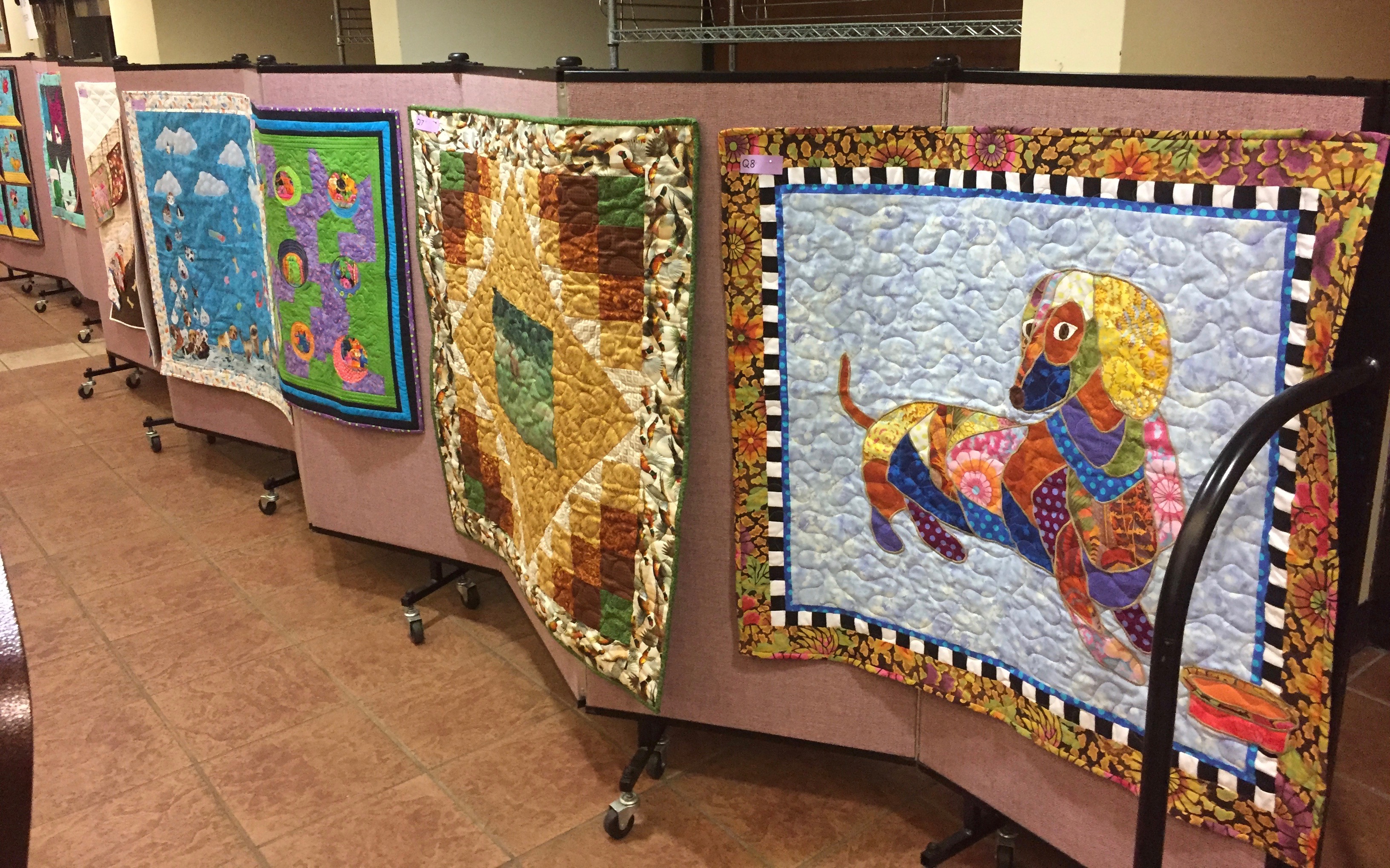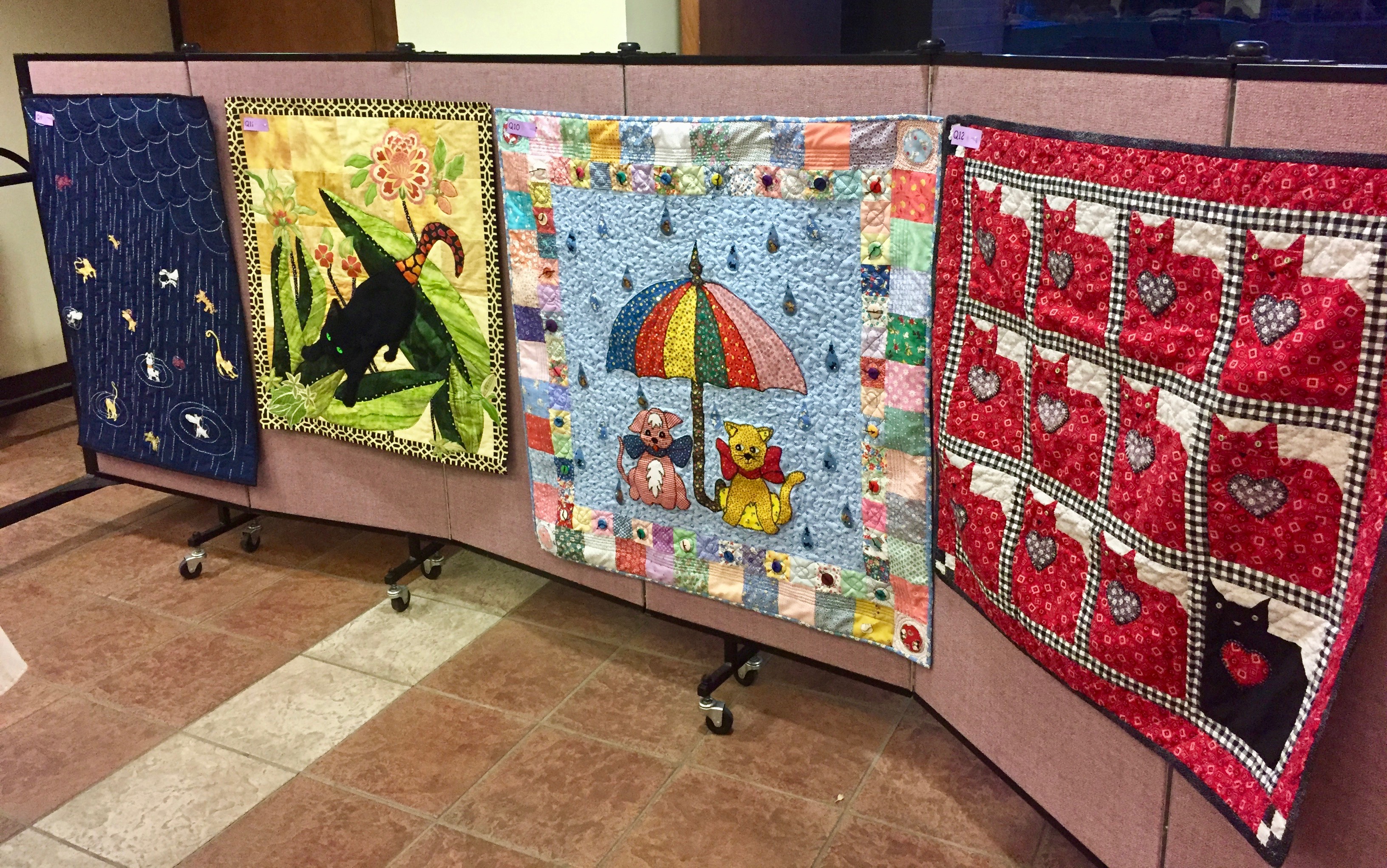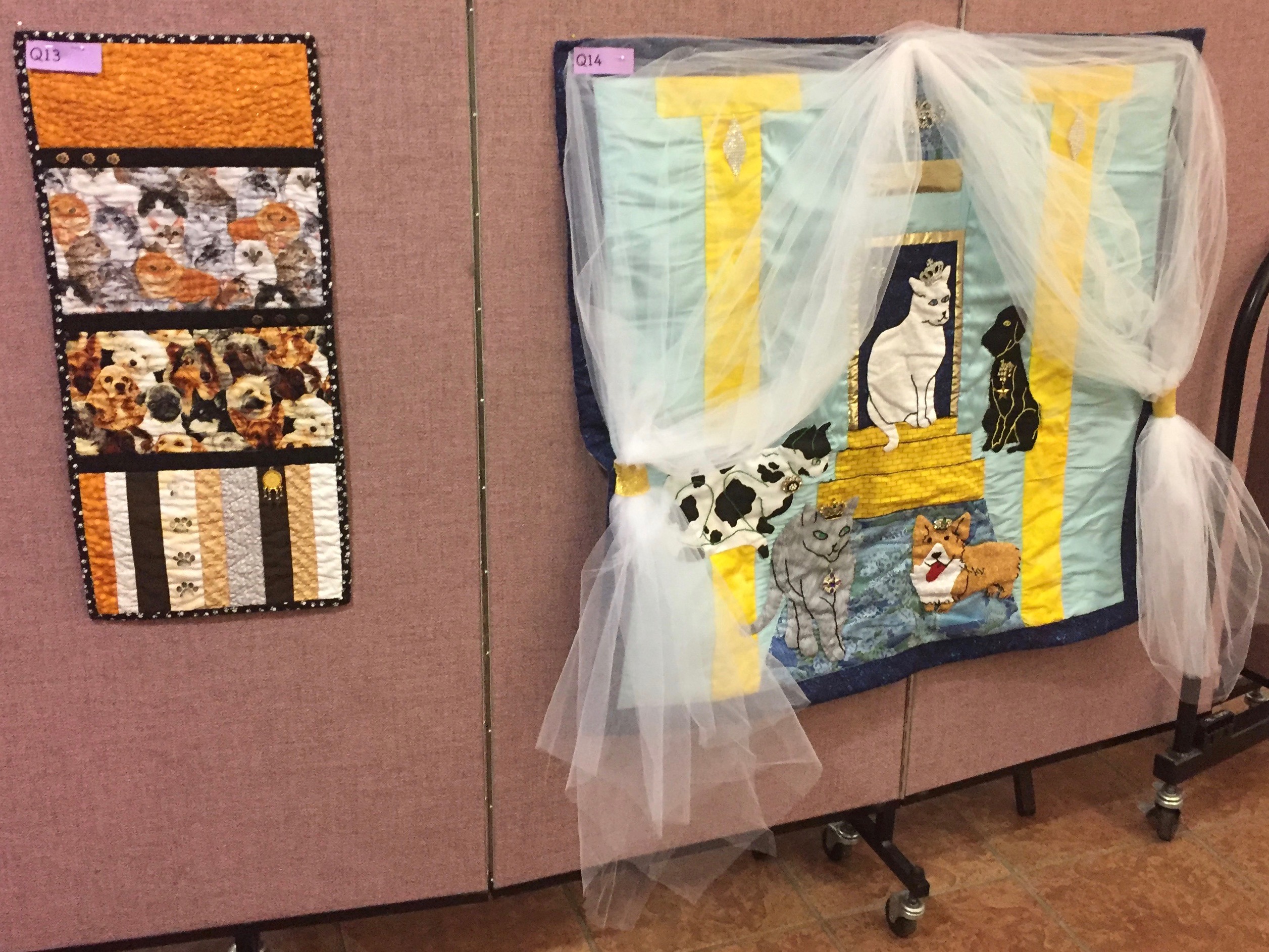 Which one would you have chosen?
There was also a hat contest. Here's the winner wearing her rather fetching creation.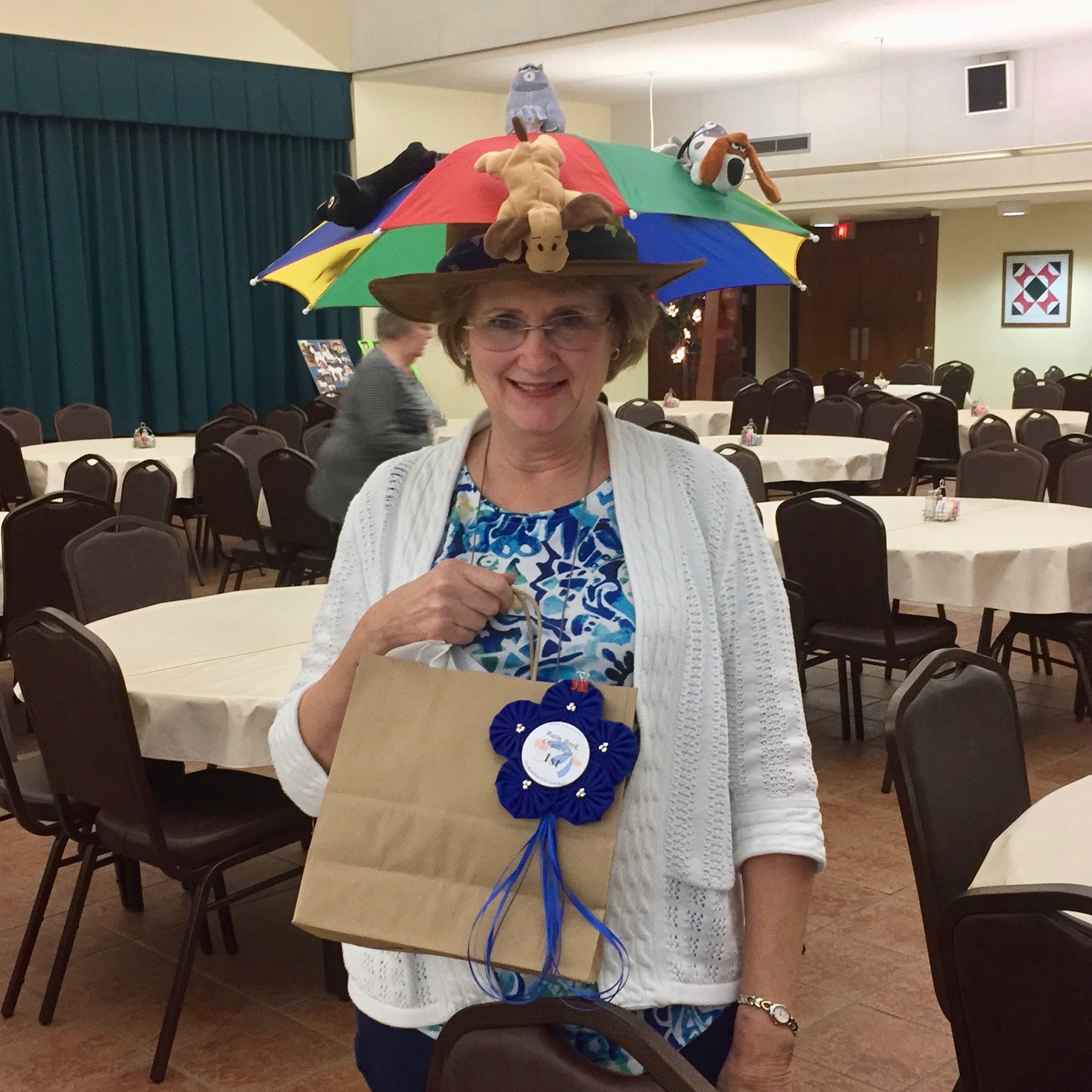 It looks a little heavy to me.
The same lady won the centerpiece contest too.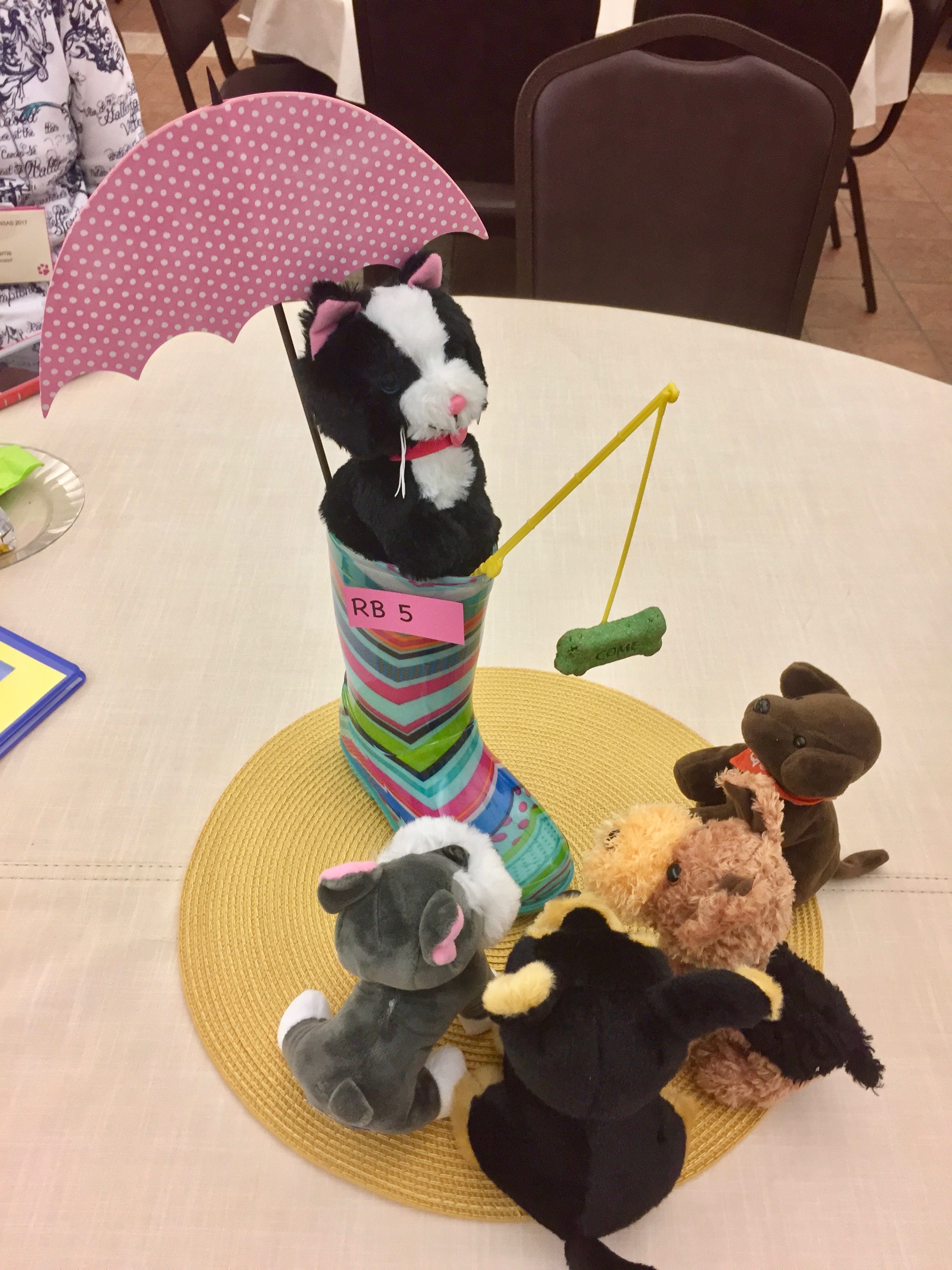 Holding a contest to produce the centerpieces is genius. One less job for the organizing committee!
This morning I will be teaching my Free Motion Class. Another fun day is in store?