After a whole day of classes on Thursday it was a rare treat to have a day completely at leisure on Friday. It just so happened that I'd made friends with Susan, a native  of Little Rock, when she was helping out on the cruise in February… and she was able to come into town so we could spend a few hours together.
We met up at the Show mid morning and wandered around for a bit, catching up, in-between quilts and vendors. The quilt show was as good as ever. You can find a list  of the winners at the NQA site. I hope there will be pictures soon. It's an non-juried show which means that the first 400 or so quilts entered get in so there is a complete range of quilts.
Bethanne Nemesh of Allentown, PA won the Best of Show ribbon for medium sized quilts with her beautiful entry, October Sky. Here's a detail of her amazing quilting.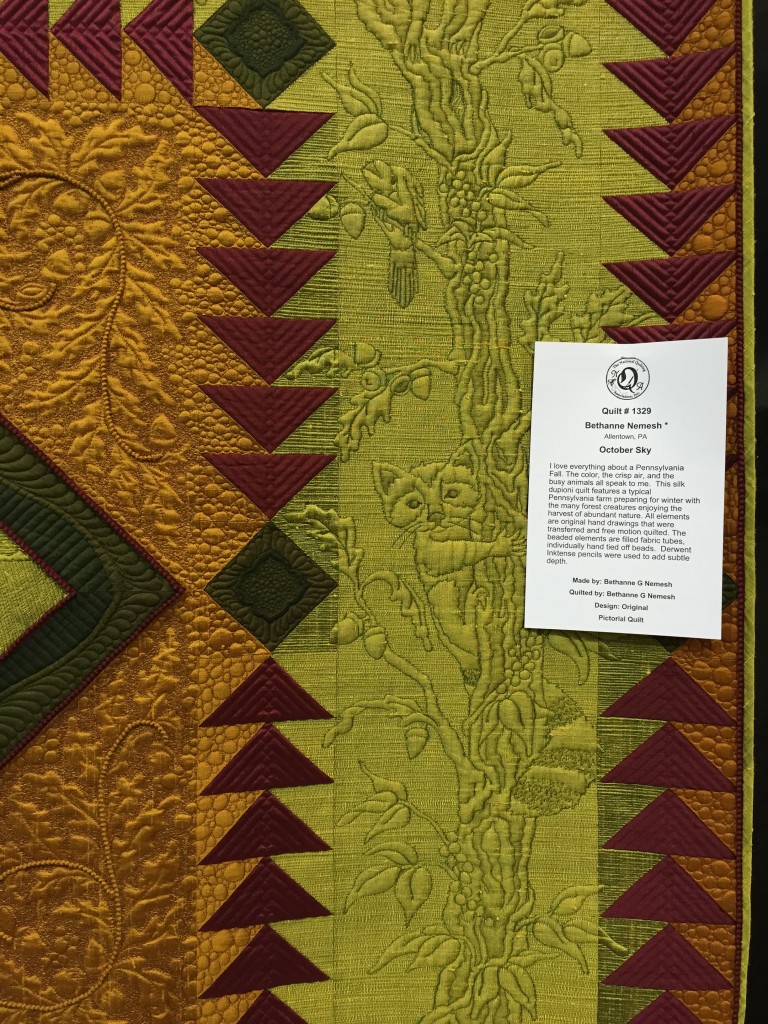 Wow! All that walking around made us hungry so we headed out to find something to eat and what better to try than fried Catfish at the Flying Fish?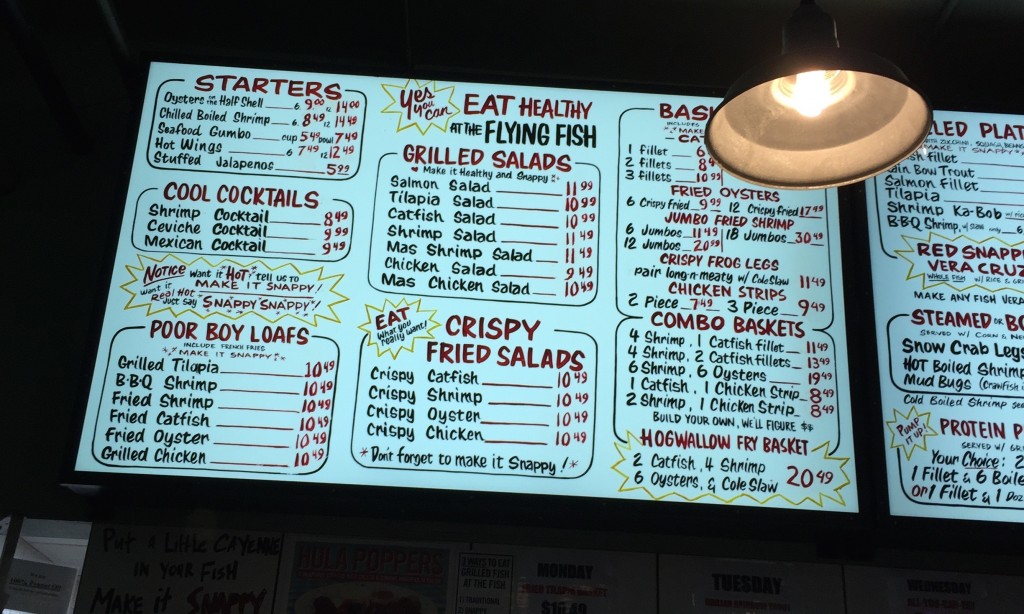 Yum!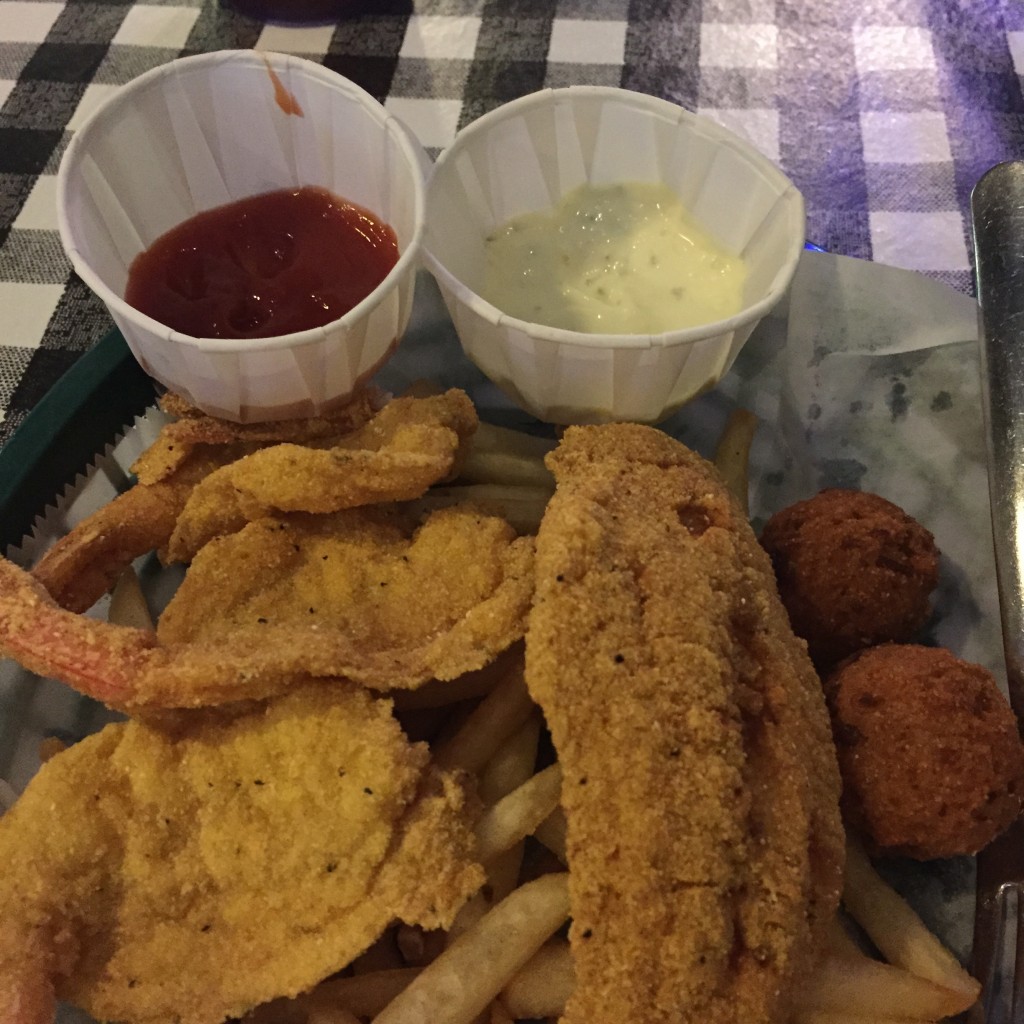 What a lot of deep fried goodness…
Well fed, we headed out to the Clinton Presidential Center for me to get an education.
The  center is home to the William J. Clinton Library and Museum. I'm not quite sure why there was a special dinosaur exhibit for the summer?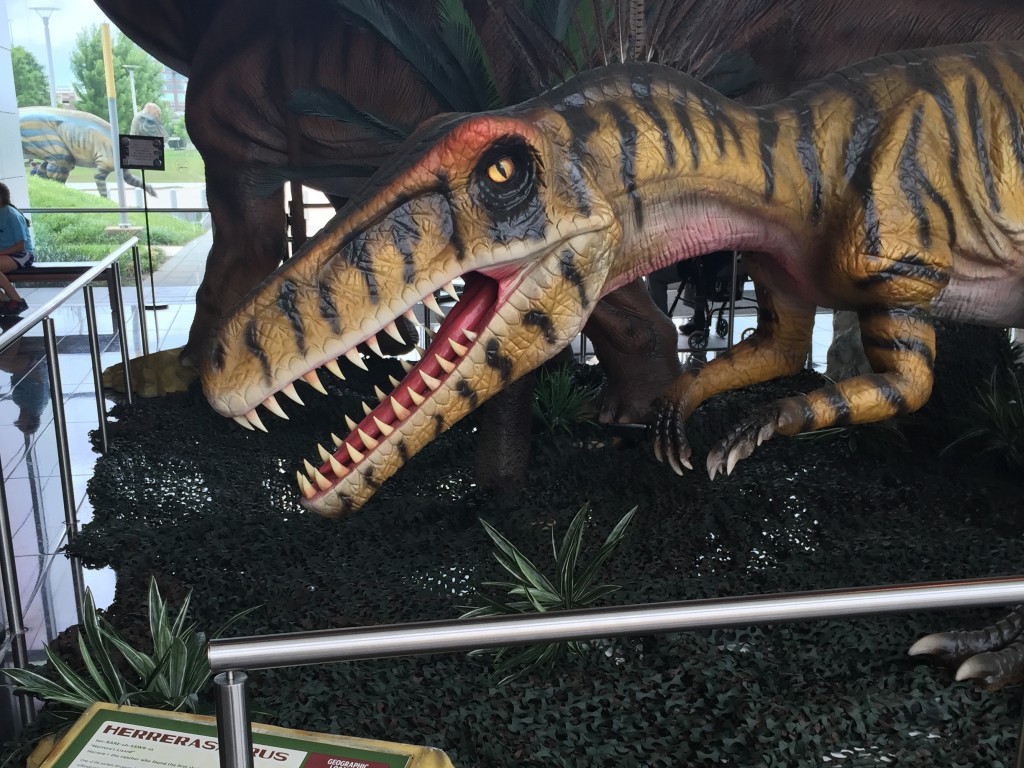 A small boy assured me they were harmless!
I enjoyed the short movie about the Clintons and the informative displays about Bill Clinton's presidency. We moved here in 1995 so most of it was familiar to me…
There were displays of some of the presents given to the President from visiting Heads of State. I liked this silver elephant from the Prime Minister of Thailand.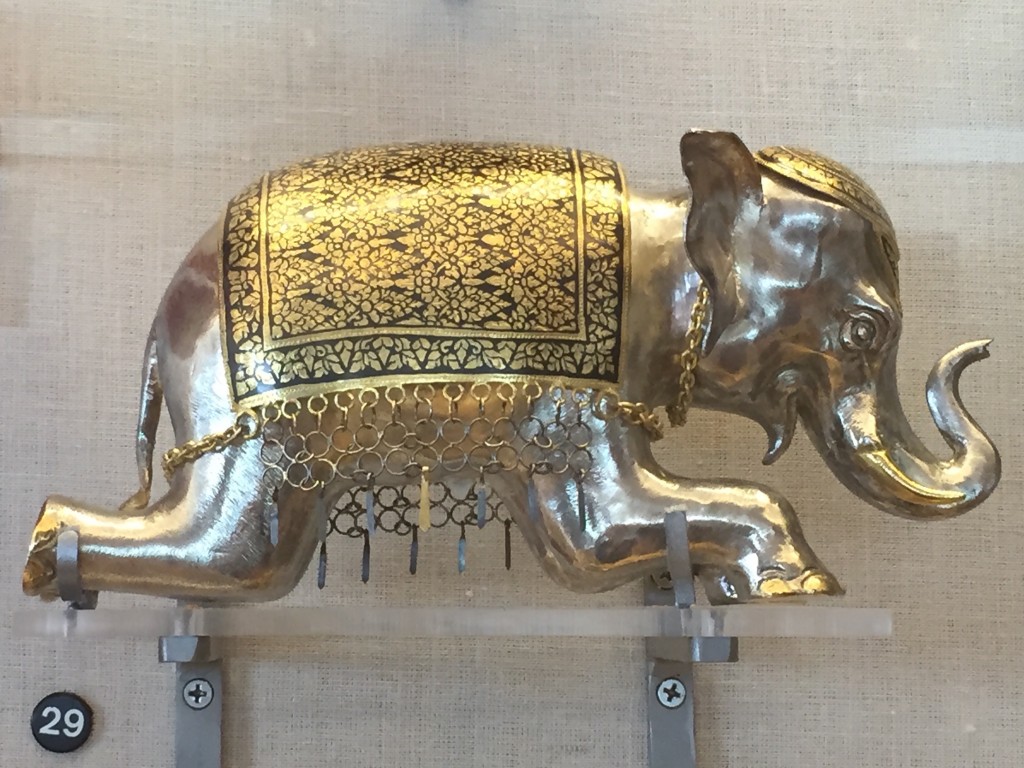 There was an exhibit of Christmas ornaments from the White House. Here's a closeup of one of the Dale Chihuly artworks made to celebrate the Millennium in 1999.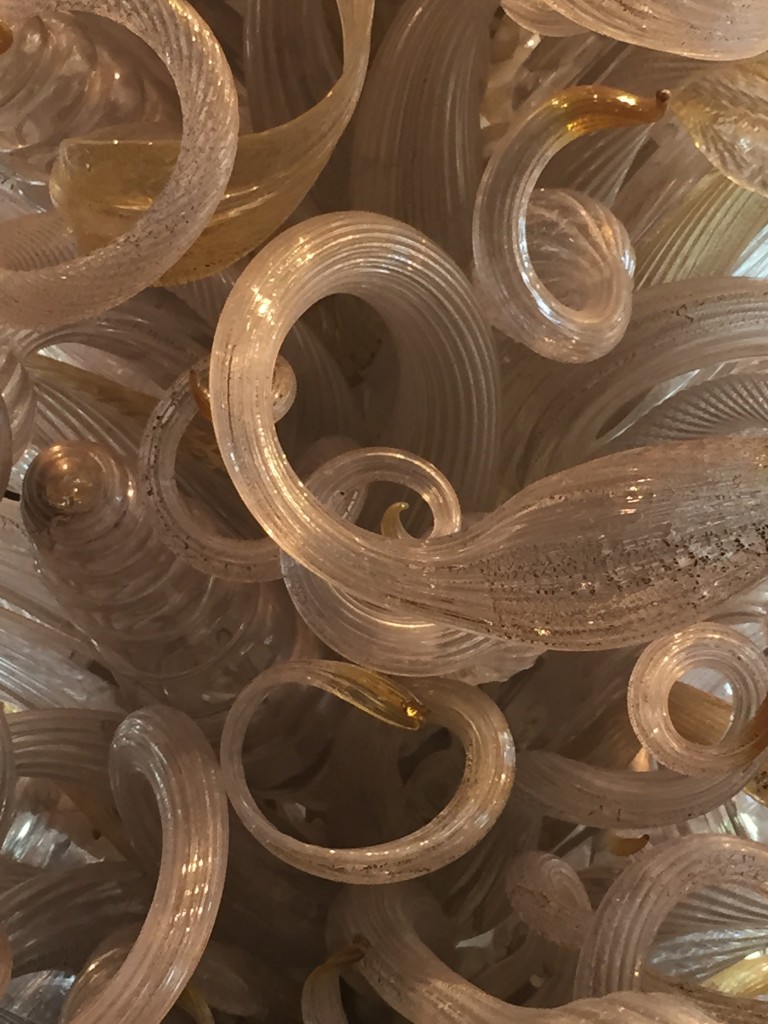 I bought a mug in the gift shop and next we headed out for a tour of some more of the sights. Little Rock is the capitol of the state of Arkansas so of course we stopped for a photo opportunity in front of the impressive Capitol building.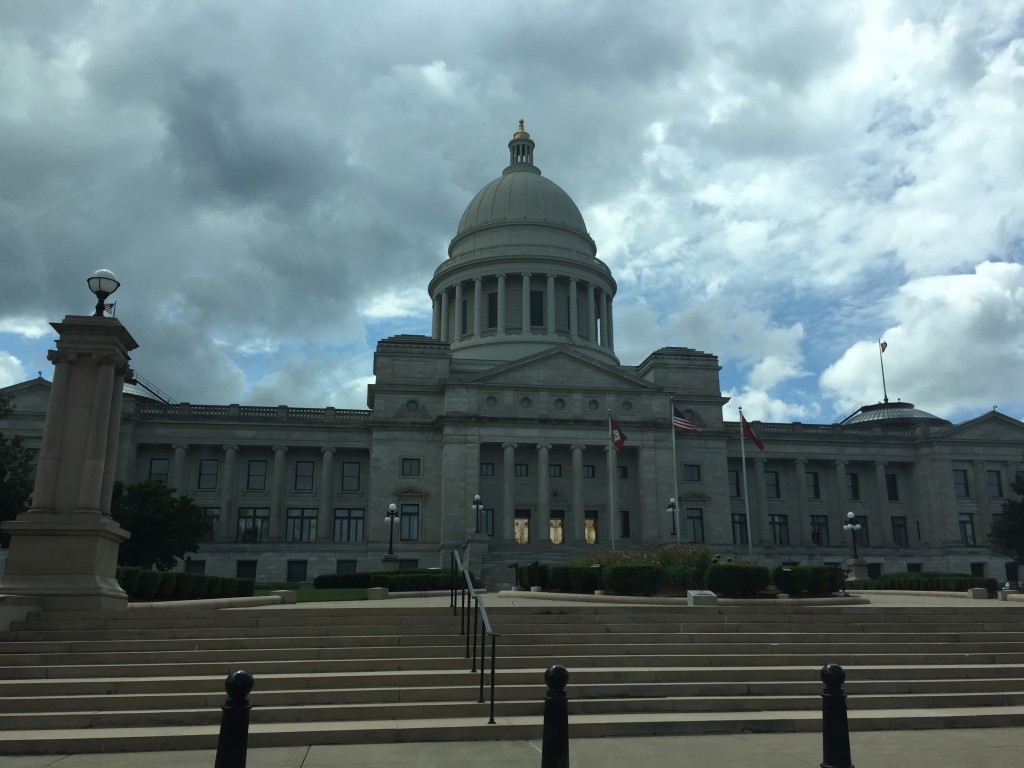 This is Little Rock Central High School, now a national historical center after its role in the fight for change and equal opportunity in the USA. (Read all about it at the link)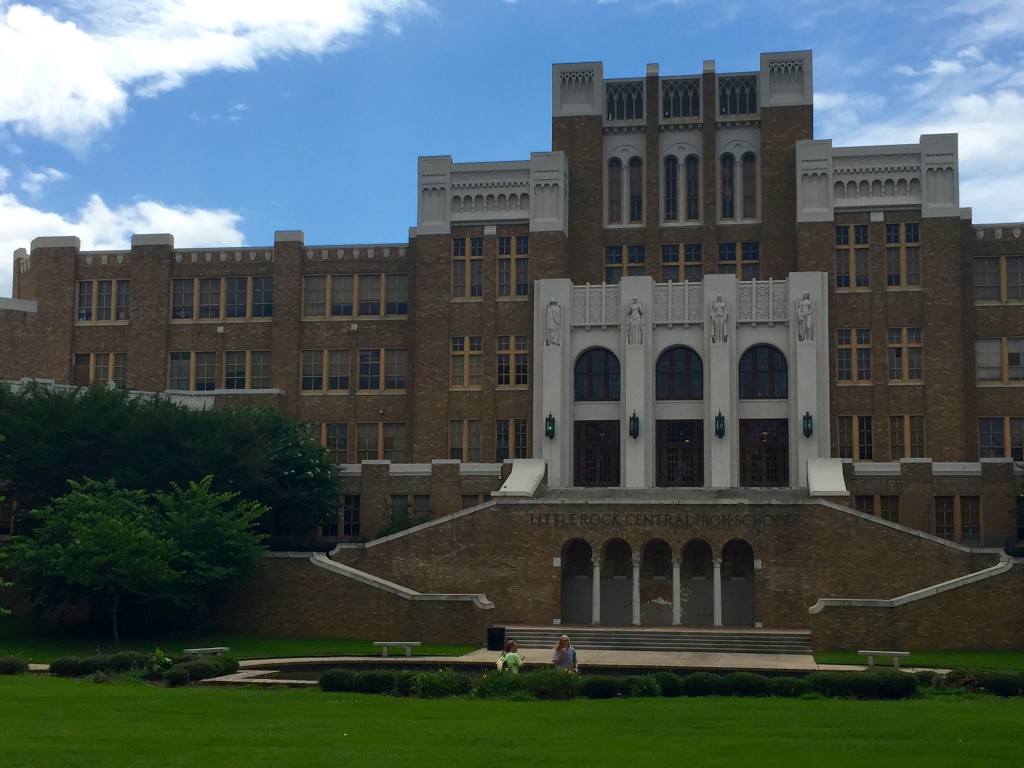 Susan had graduated from Central High and worked with one of the Nine. I don't often get the chance to see much of a place outside of the Convention center when I'm teaching at a show. It was so good to spend the day out and about getting a real taste (both literally and figuratively!) of Little Rock. Thanks Susan. I hope our paths cross again soon.
Back to work tomorrow!