Today's the deadline for class samples at Quilters Quest for the next quarter so what do you think I was doing at 9 AM this morning?
You got it!
I was putting the finishing touches to my Dimensional Embroidery sample..
The embroidery part finishes around six inches square. There's a lot of stitches represented in a small space.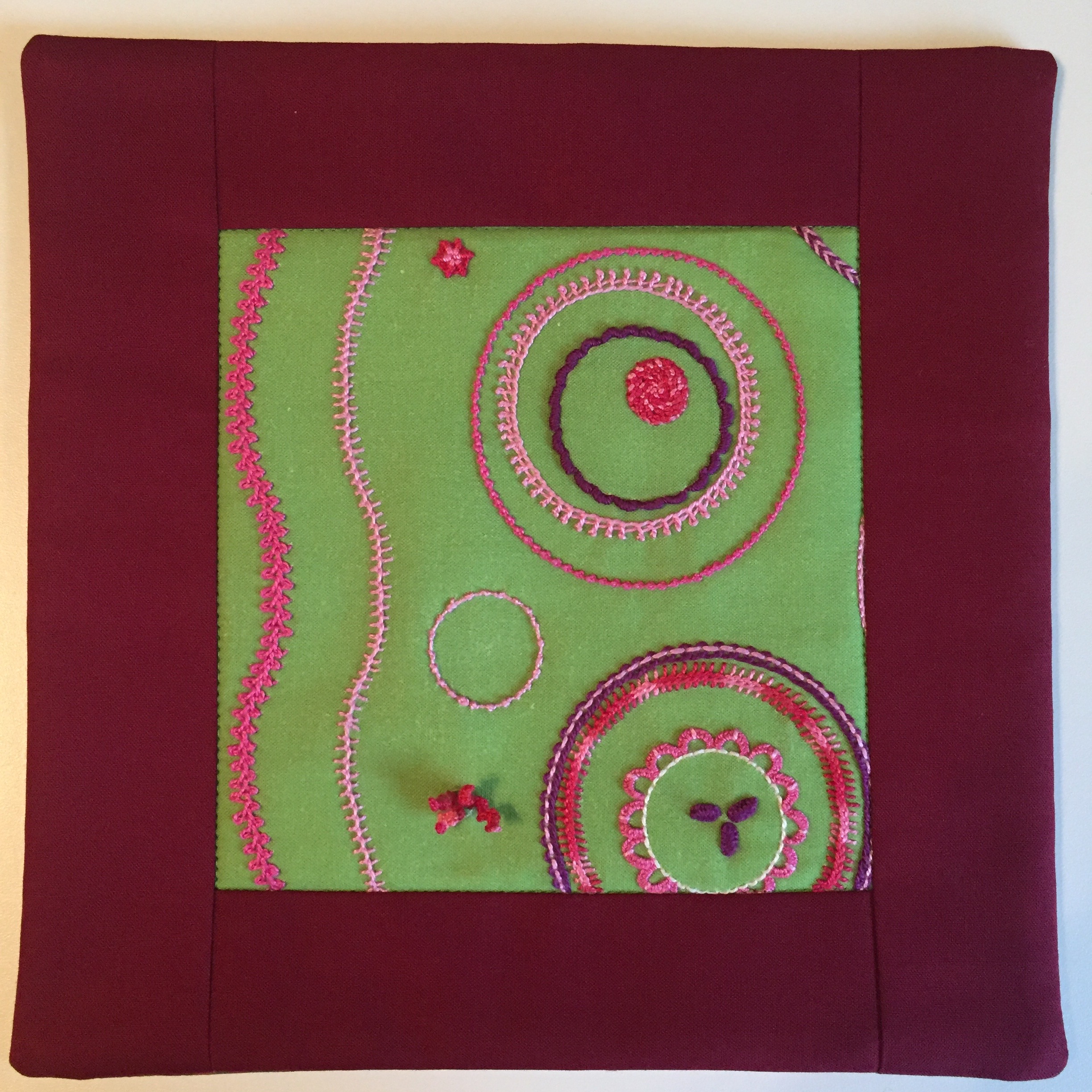 The long lines on the left are Spanish Knotted Feather Stitch and Loop Stitch. Then top to bottom are a Whipped Woven Circle, a circle of Pearl Stitch and some Drizzle Stitches.
Looking at this close-up,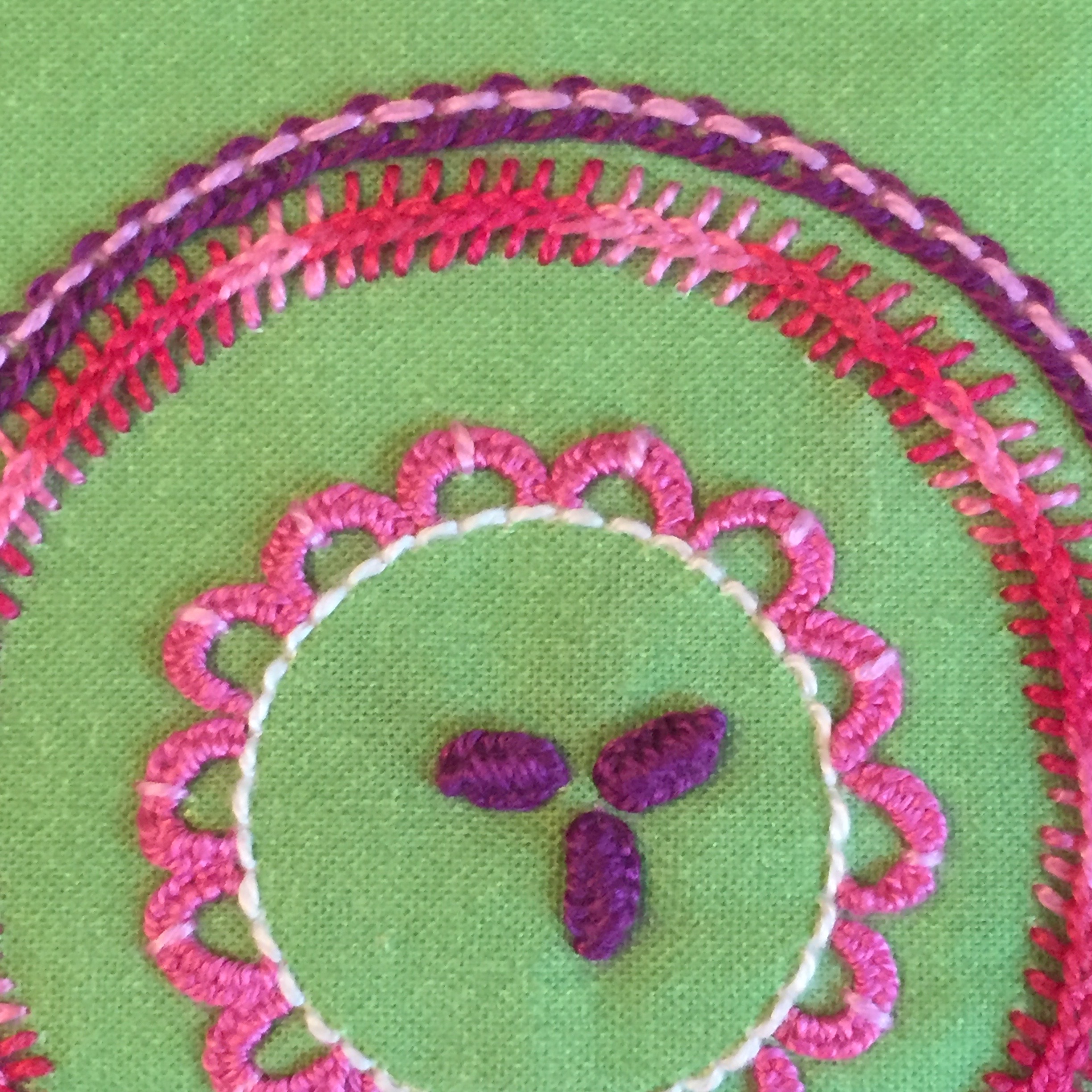 from the top we have Pekinese Stitch (a loopy wrapped backstitch), Van Dyke Stitch, Buttonhole Scallops around a Back Stitch circle and in the middle three Double Cast On Stitches… they look a lot like wood lice to me!
In this section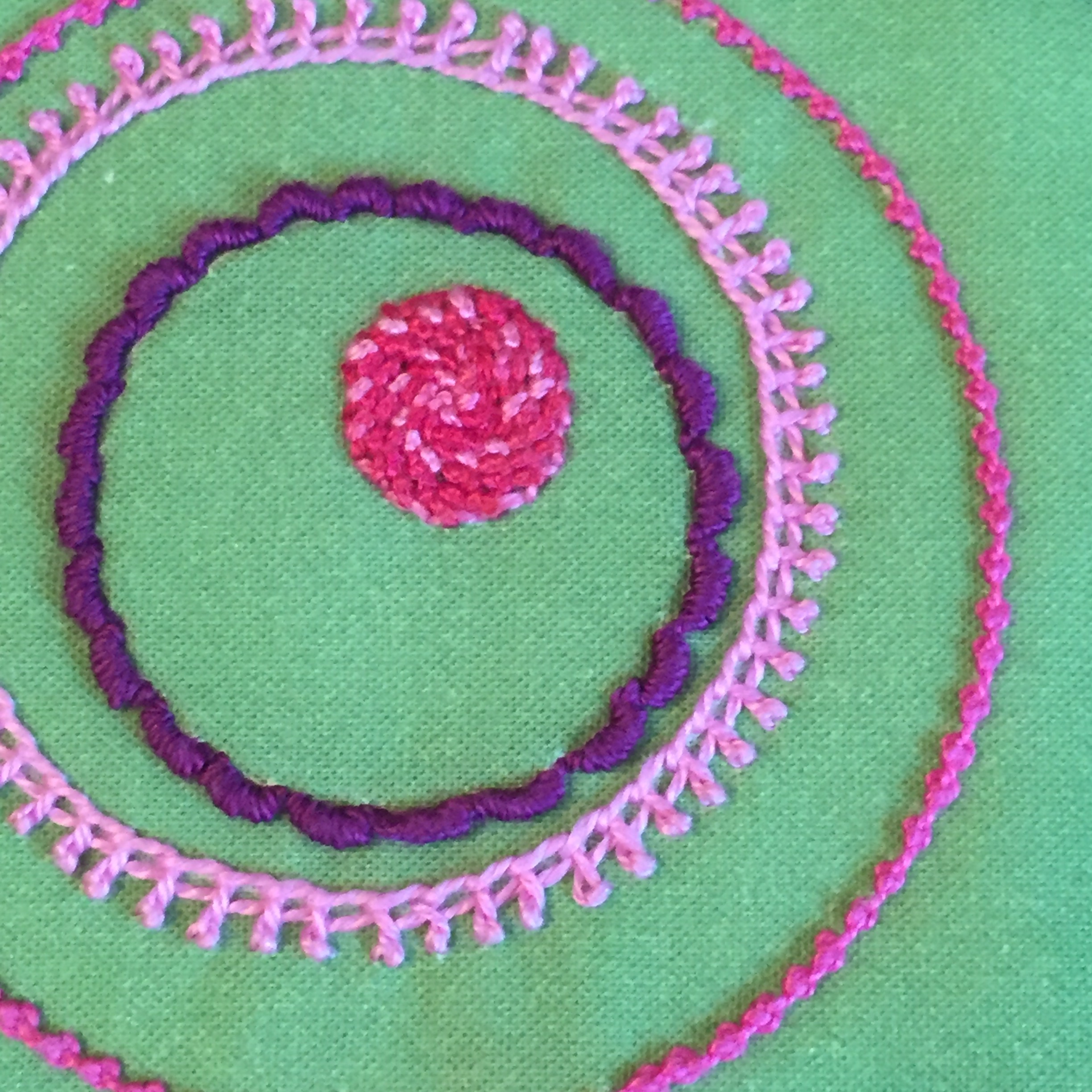 there is Palestrina Stitch, Crested Chain Stitch, Bullion Stitch and Trellis Stitch.
Looks like fun?
Stitching time was around eight hours… I used Wonderfil Eleganza #8 perle cotton for all the embroidery. It makes lovely clean stitches. Sue Spargo's Creative Stitching book was my reference. It has great illustrations for fifty stitches. We'll be using it in the class.
The class is going to be an all day, five hour session. I haven't got a date yet but I'll be putting it on my calendar as soon as I know. I'm looking forward to a full room of happy stitchers!