In between sessions at the sewing machine I am continuing work on my folk art embroideries from around the world…
I finished this Mola inspired piece last week.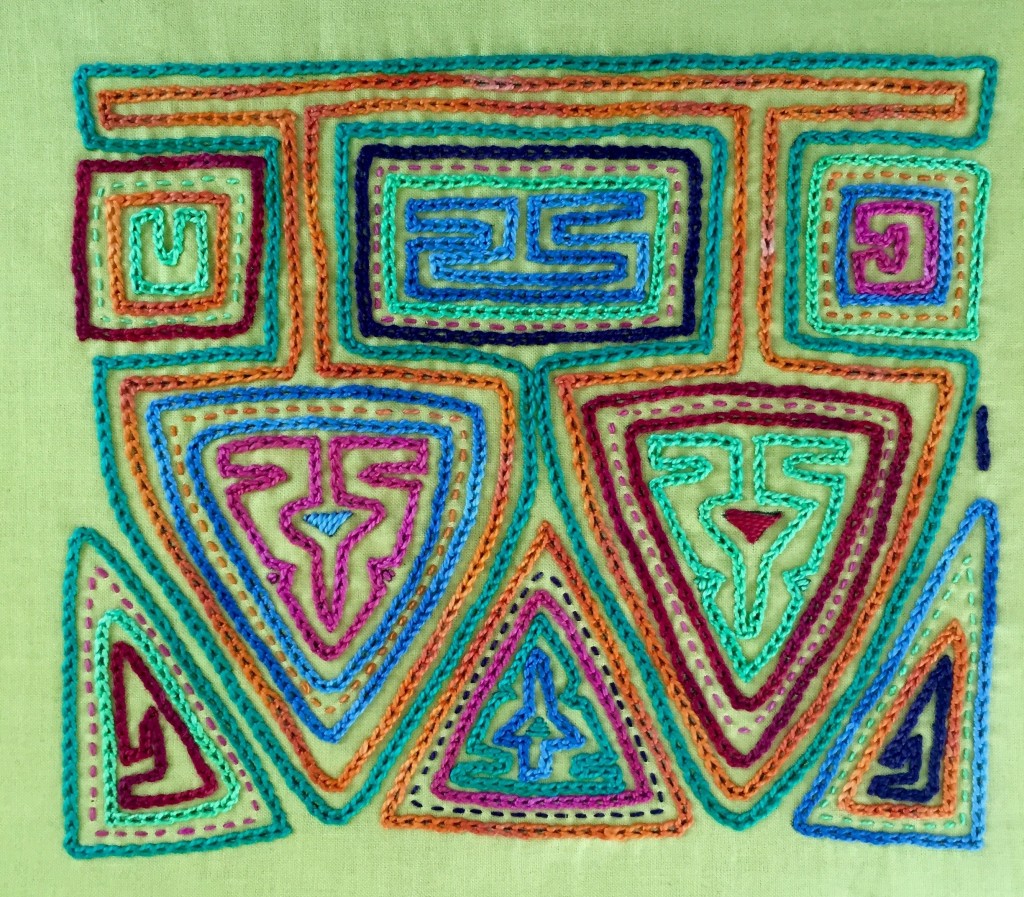 I'm not sure which way up it's supposed to be viewed. What do you think?
Here's a close up of some of the brightly colored chain stitch. I just added a few rows of running stitch and a little satin stitch to finish it off.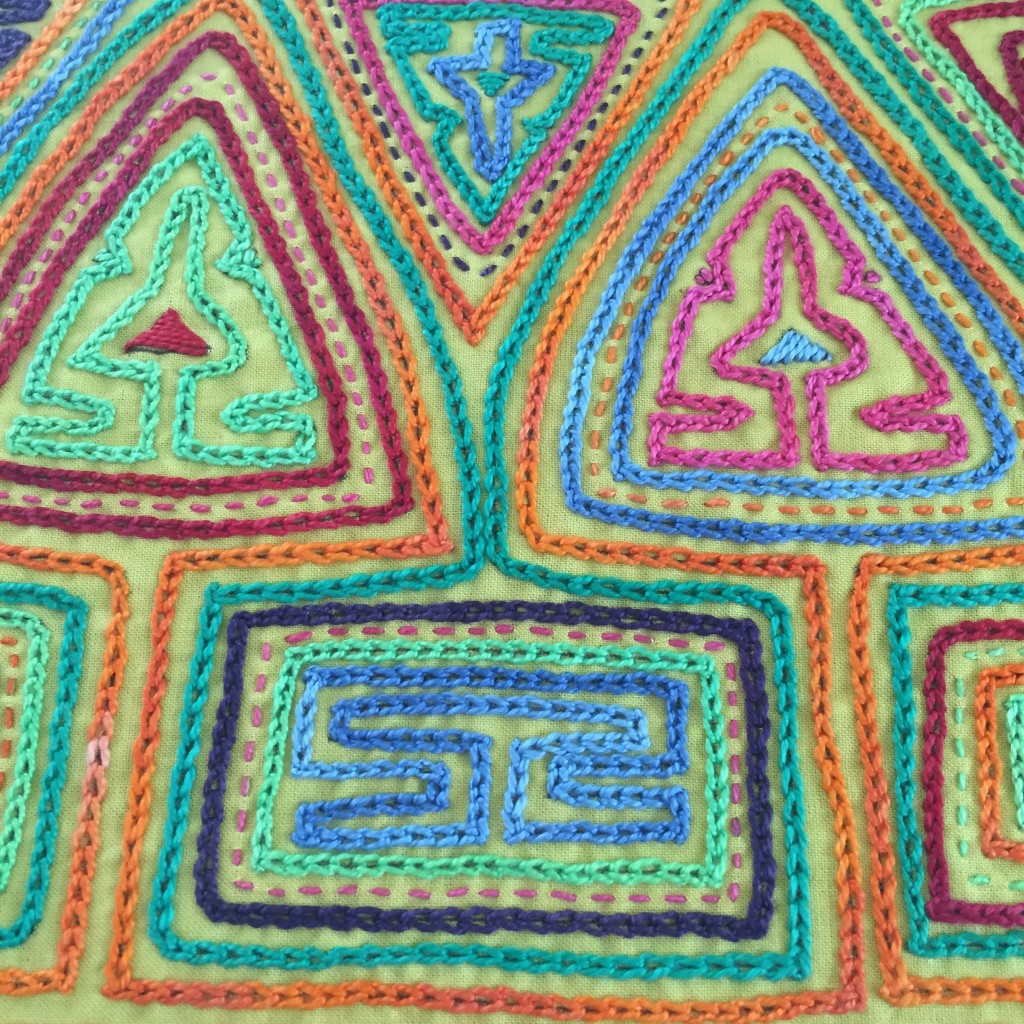 Three Molas are enough for now. For my next piece I went a few thousand miles west… all the way to India! The design was inspired by an illustration in a Dover book, simplified and enlarged before I transferred it to a piece of Kona cotton.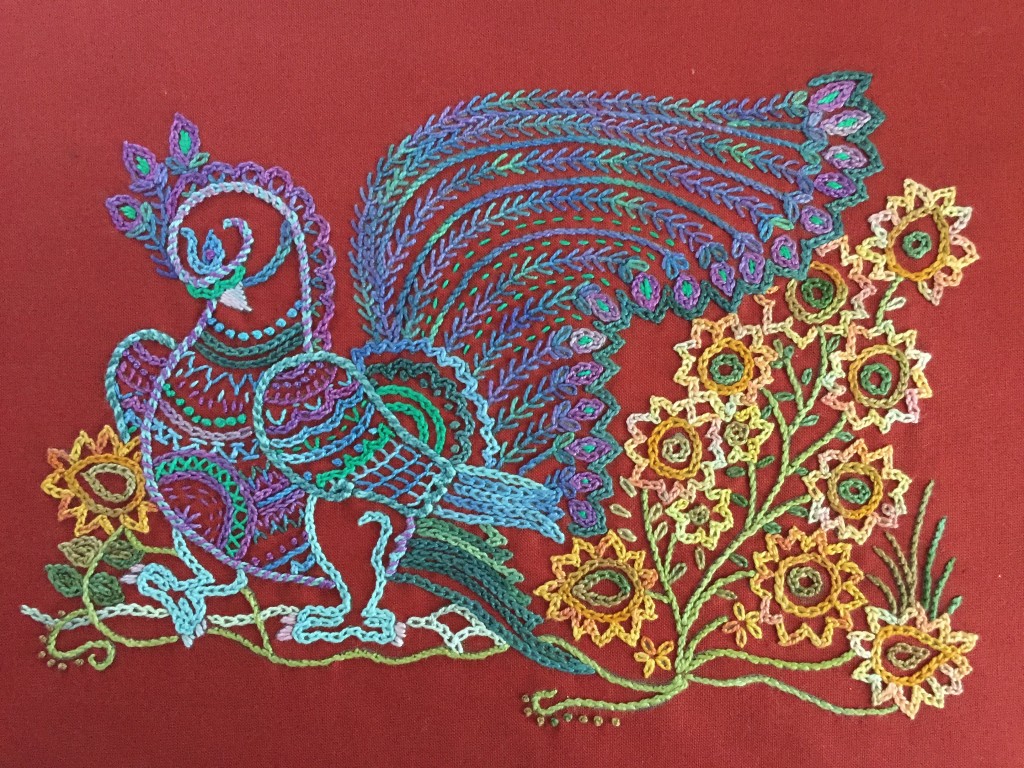 Again I used mostly chain stitch with some simple wrappings and then fly stitch, stem stitch, lazy daisies and french knots for a little variety.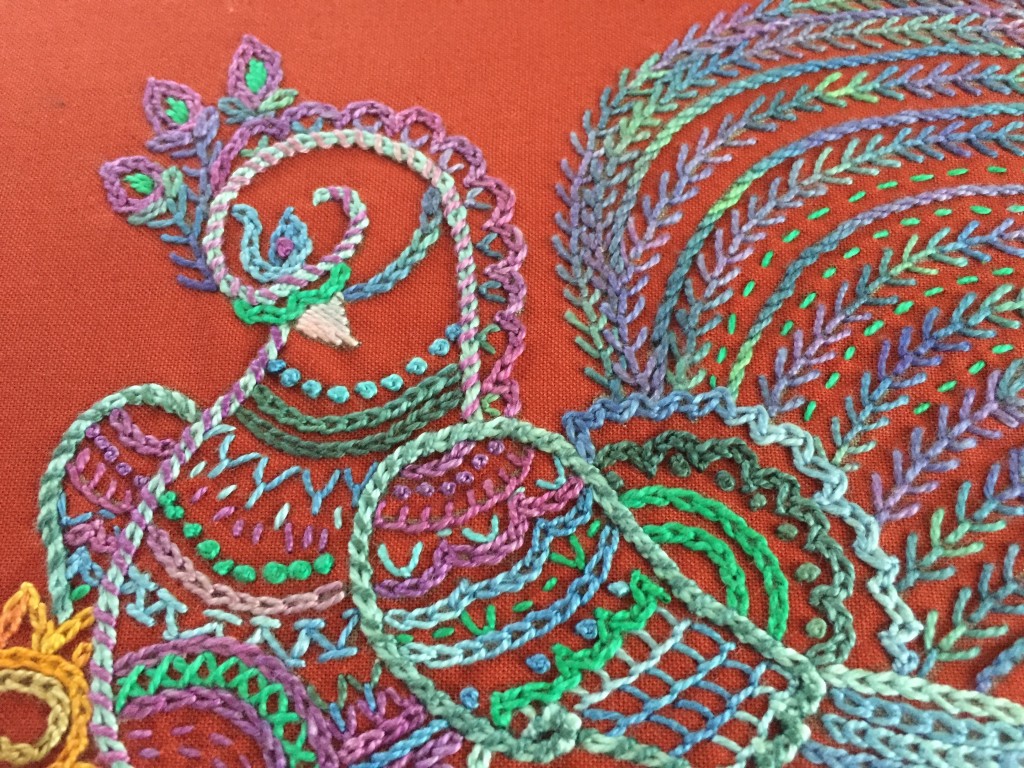 The variegated perle cottons from House of Embroidery do a lot of the work!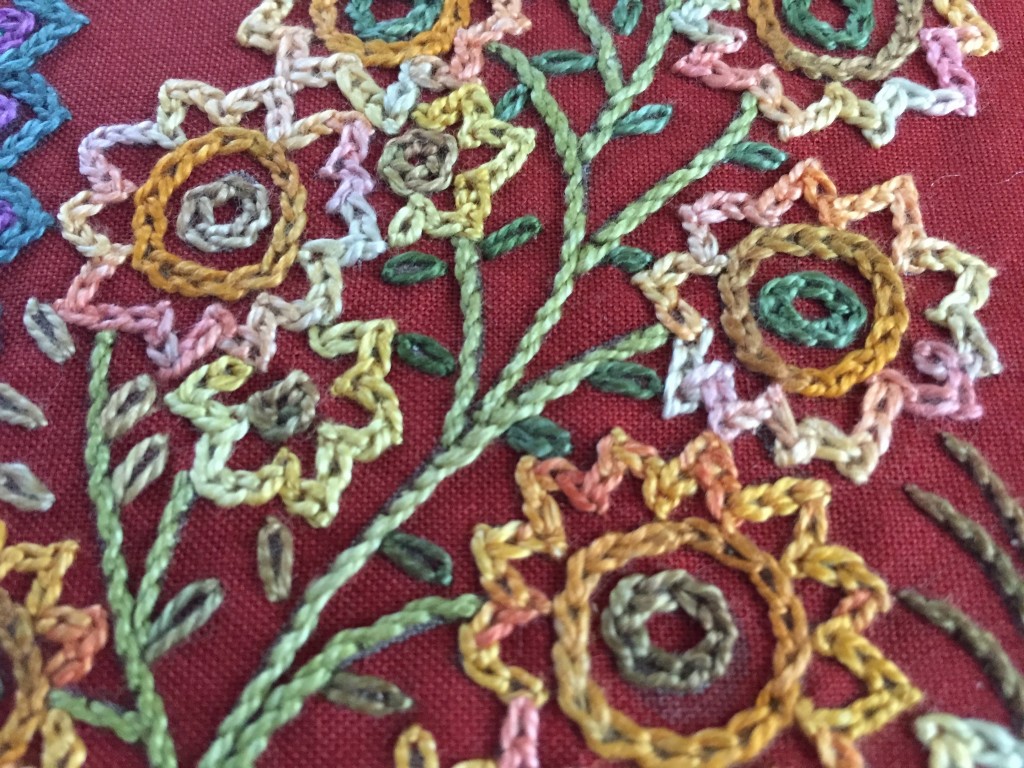 I have a crocodile ready to stitch next and then I think I'll tackle an elephant…
I do like the freedom of folk-art style embroidery. Less stress is always good!