I was out way past my bed time last night! … at a quiltie event, what else?
The Chicago Sewing Social group meets once a month, at a different quilt store in the Chicagoland area each time. I've been a part of the online group for a while and was very excited to be finally able to actually go and meet everyone in person. Sarah Lawson of Sew Sweetness organizes it all. She does a very good job!
Yesterday we met at Quilters Destination in Arlington Heights which is 33.6 miles from my home up I-355, 35 minutes with no traffic but almost an hour on a Friday night… NPR kept me good company and I arrived without getting lost or even too aggravated…
Most people brought their sewing machines and were stitching away by the time I got there. Amy Struckmeyer, recently published author of A Bit of Appliqué: Easy Projects with Modern Flair is pictured on the left below. She was happy to be there! Kathy (?) was working out how to get the free motion foot on her machine.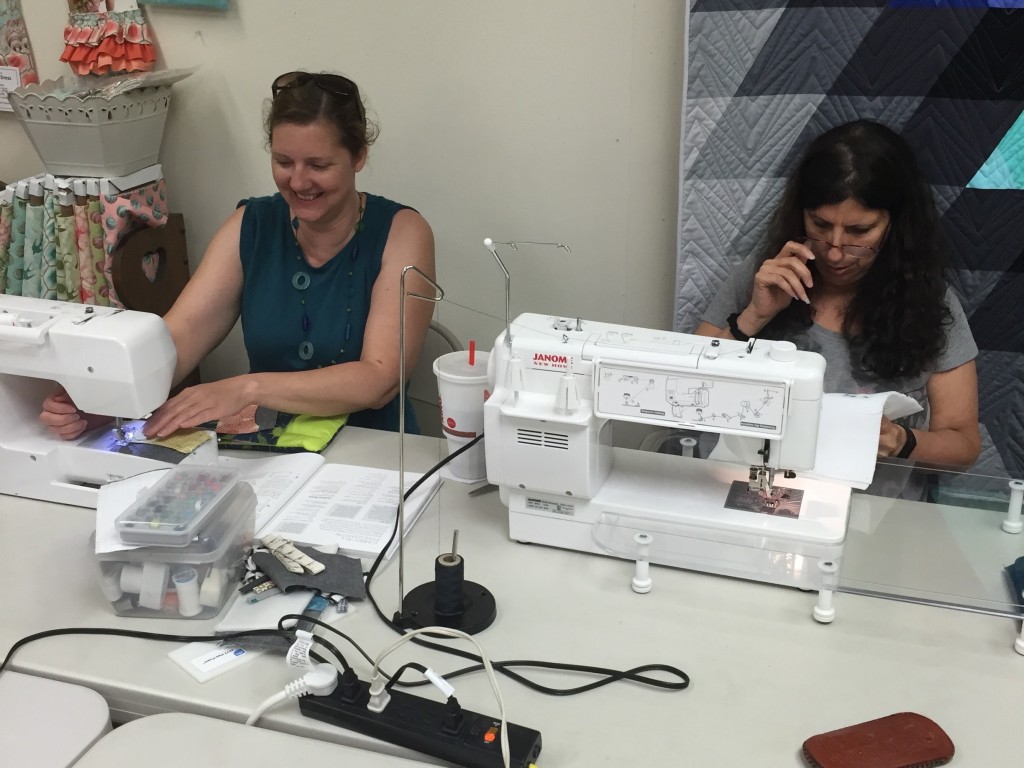 This new friend (Debbie?) was making her first attempt at foundation paper piecing on a level 6 difficulty project…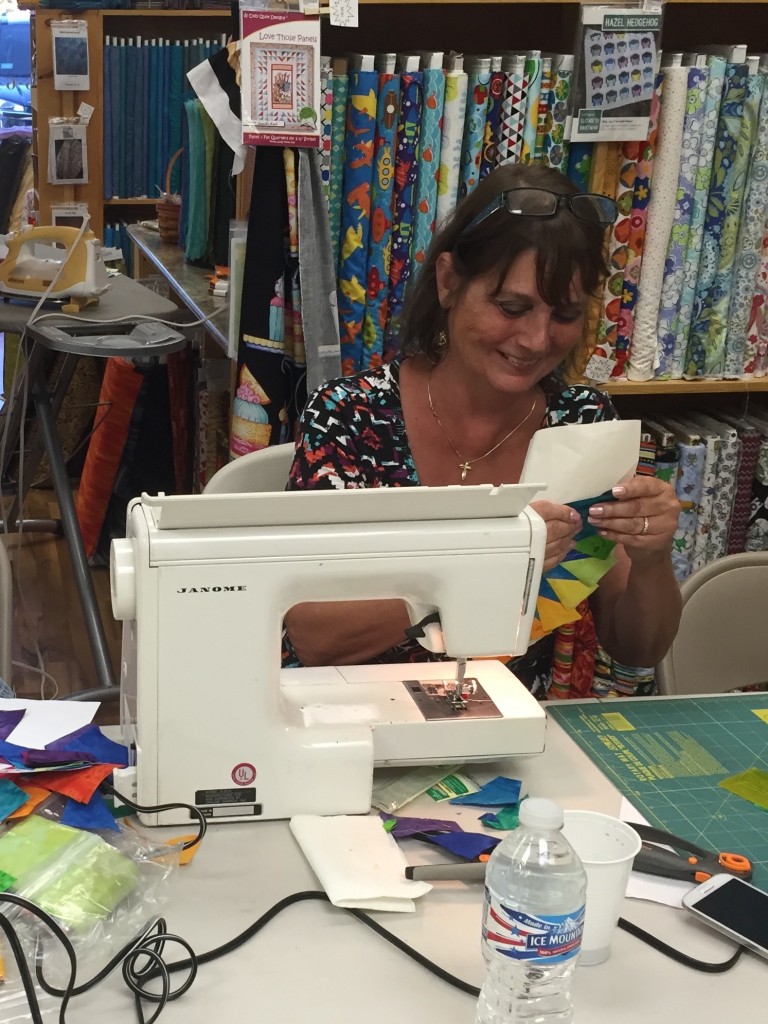 There was lots of room to spread out and trim your project.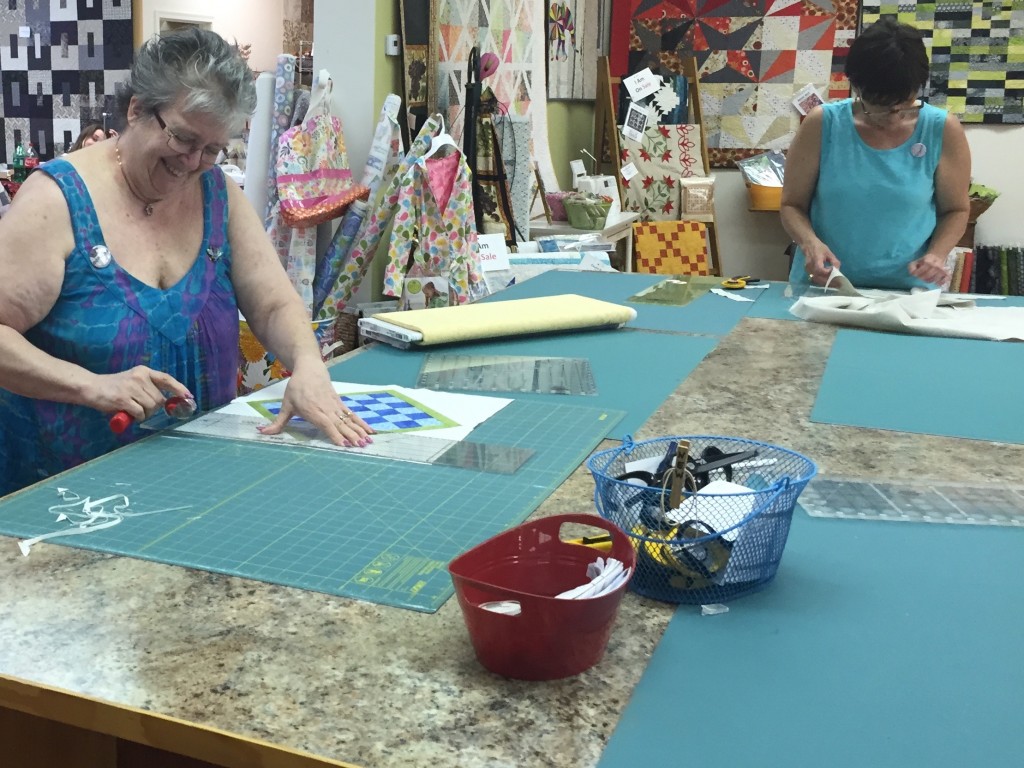 Dani (RHS at the back) was folding and finishing the prettiest knitting needle and crochet hook cases she'd made for STITCHES Midwest, coming up next weekend.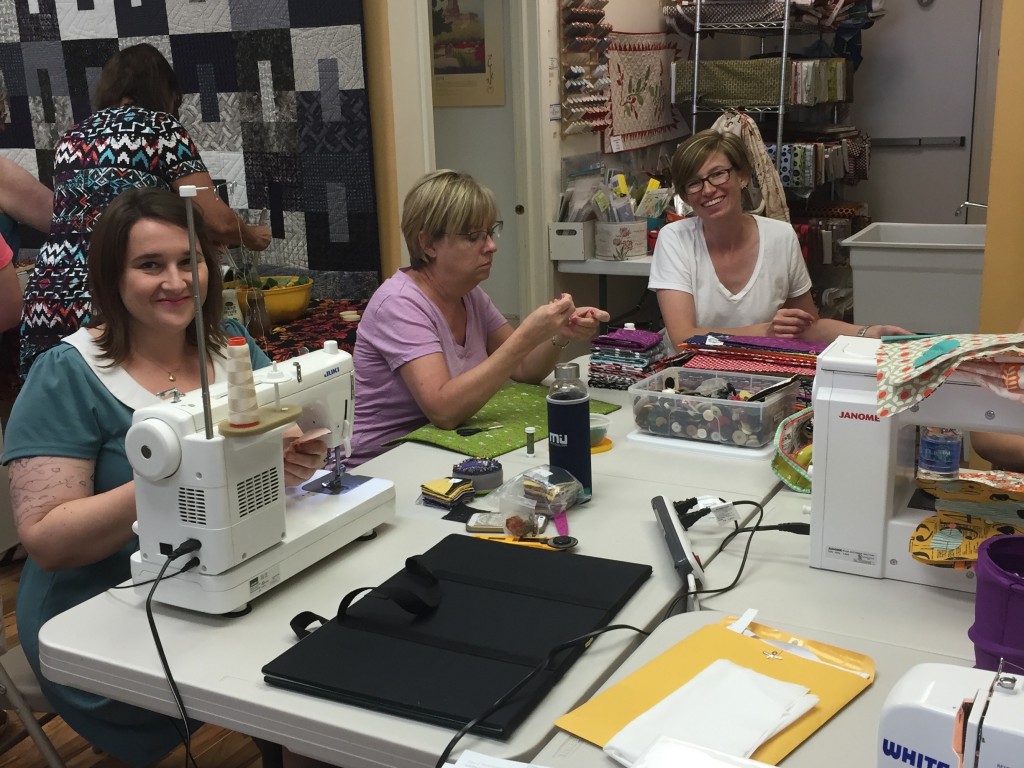 We stitched, some more than others – I seemed to spend a lot of time talking… we ate pizza (and cookies) we stitched some more – I talked a lot more…
We took a group photo.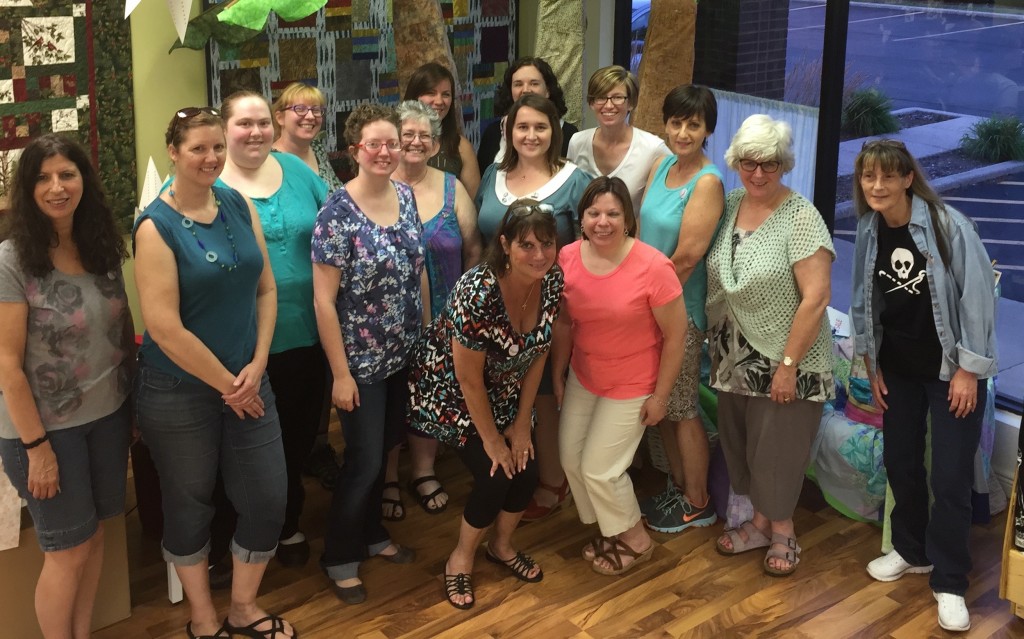 These two lovely ladies from Quilters Destination played shop and kept the register humming.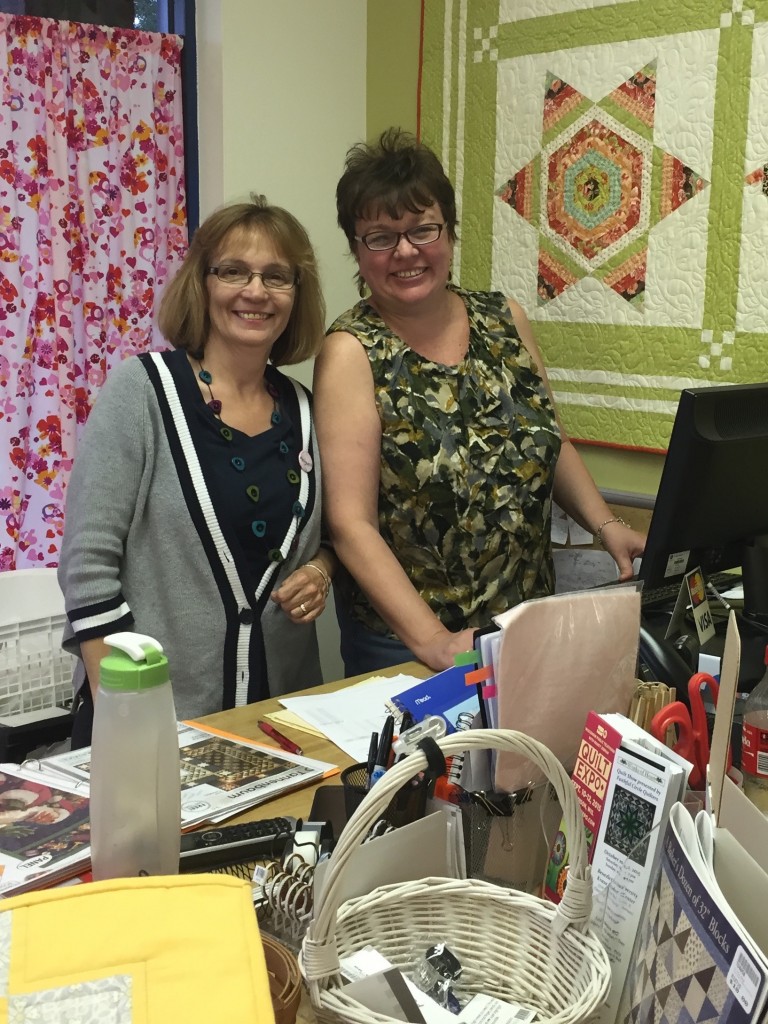 We called in at the store as part of the Sewtopia shop hop back in April. It's a fun and well stocked shop to visit if you're ever in the area!
Well all good things must come to an end and I packed up my stuff, said my good byes and headed back home. This time the journey did only take about thirty five minutes or so. I was accompanied on my trip by the full moon, shining bright and clear in the sky. Of course last night was a blue moon so I needed a picture or two. We like the trees where we live but it doesn't make for the best night time shot.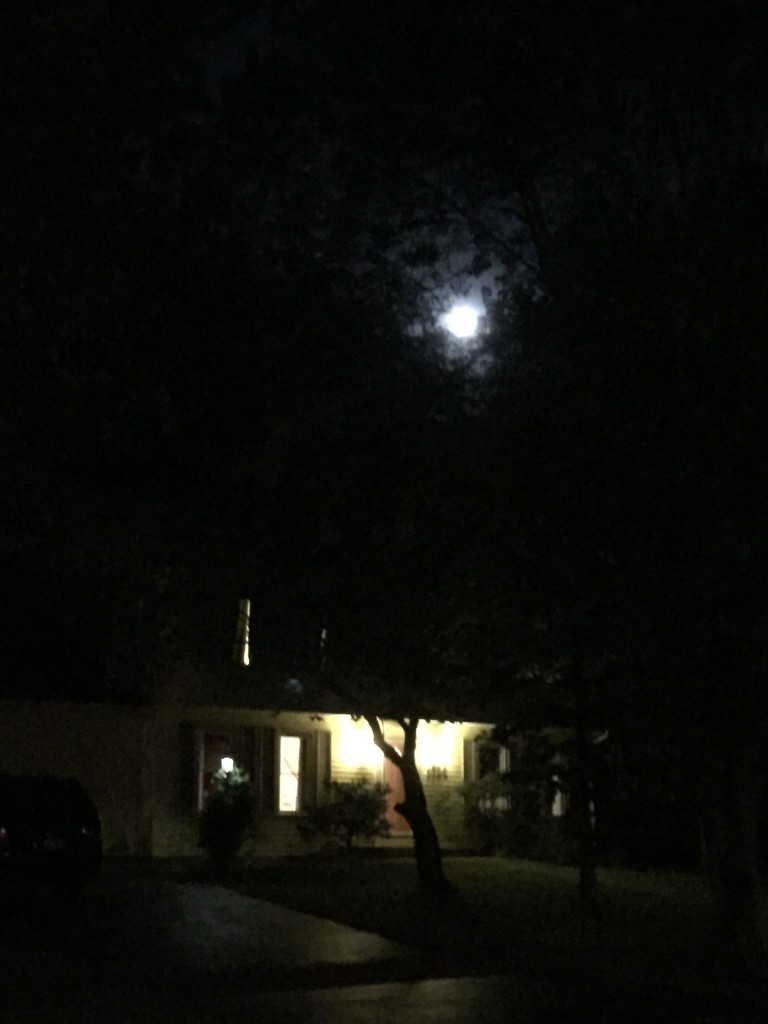 Steve had left the lights on for me.
A fun evening! I'm looking forward to our next meet up.