What sort of a question is that?
It was one of the prepared questions for our French O'level exams in 1975 and I really didn't have a sensible answer to offer back then either… One of the suggestions we were given was that the weather is always changing. I guess that was true? I never considered that it could be because it's a harmless topic for strangers who want to be polite? I'm not sure if it is an apolitical choice anymore…
Well, whatever the reason we've had some weather to talk about this past week. I know I'm behind on blog posting. (I have been busy) I'm going to start today with the snow.
Our first snow of the season started mid morning last Sunday. I was due at the airport at noon, by which time we'd had a light dusting. It was beginning to stick but I made the round trip without too many problems. By four o'clock the roads were getting bad so we changed our evening plans and let Steve bring home some Chinese carry out…
It did look pretty on Monday morning.
Here's a view out of the back door.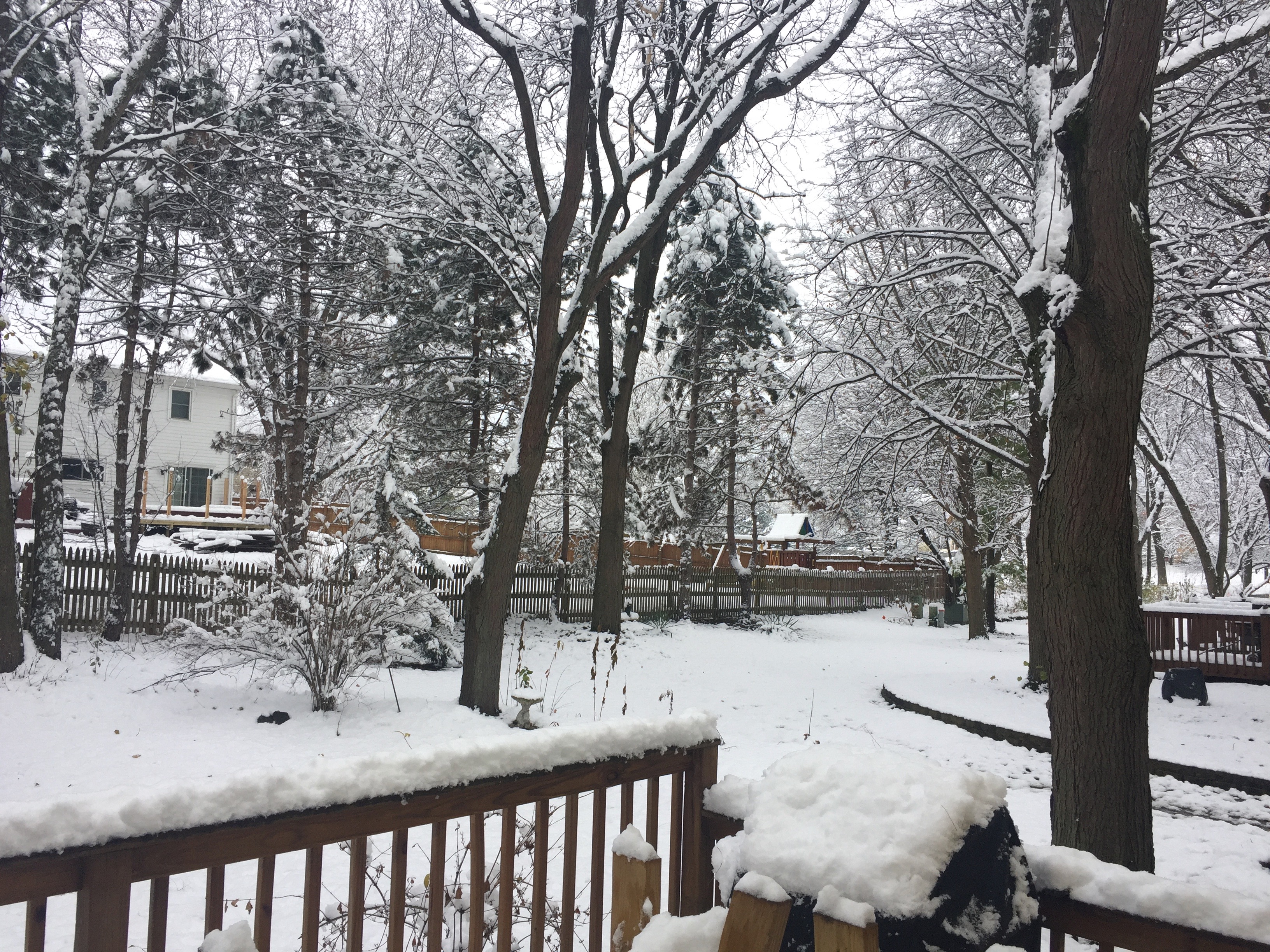 And the snow on the evergreens by the front door.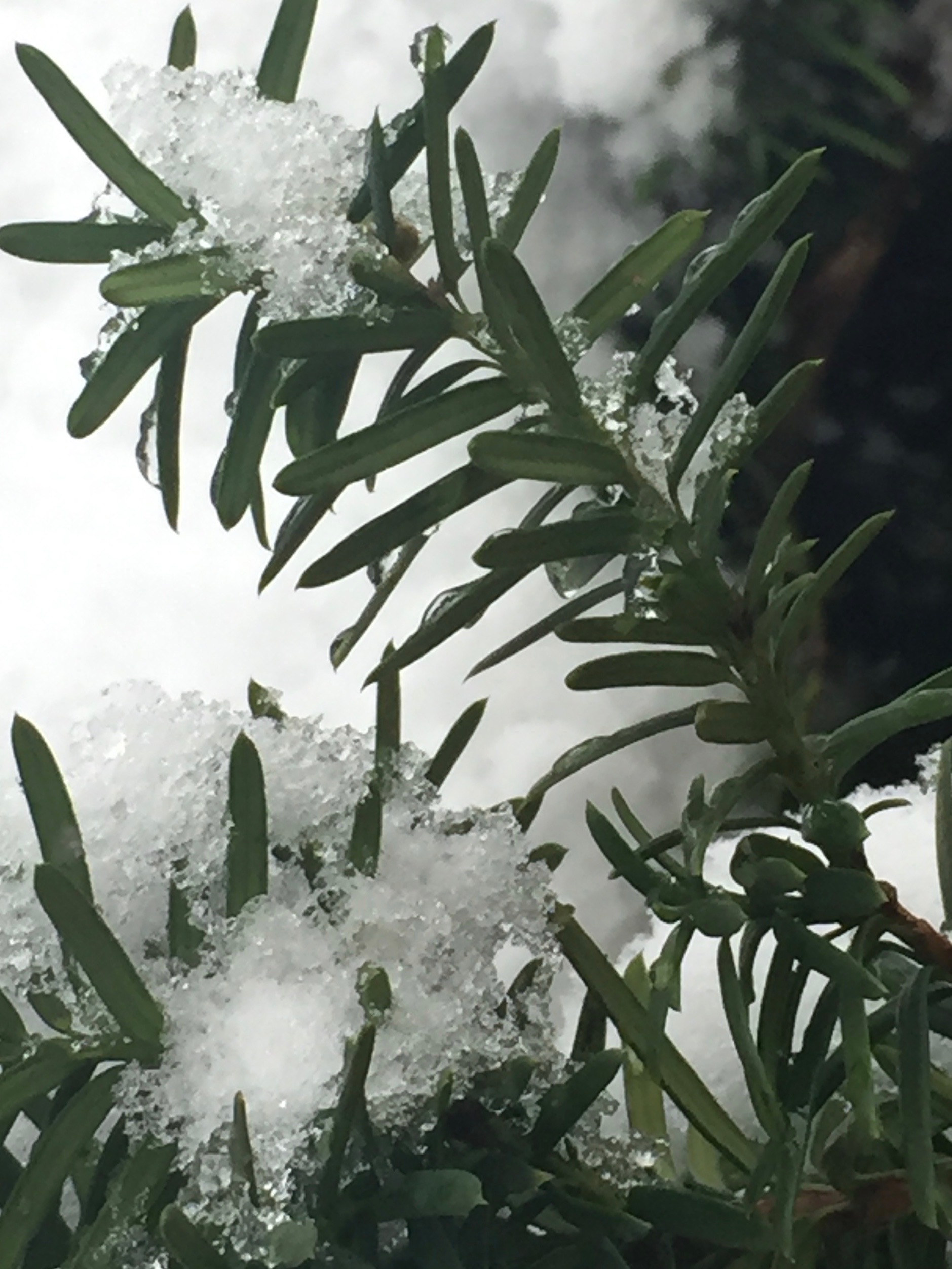 The roads were clear and we were able to go about our business just fine…
By yesterday most of the snow was gone but more was in the forecast. I made a quick fabric buying stop and ventured forth for our weekly groceries before it started.
And now we're back to this this morning.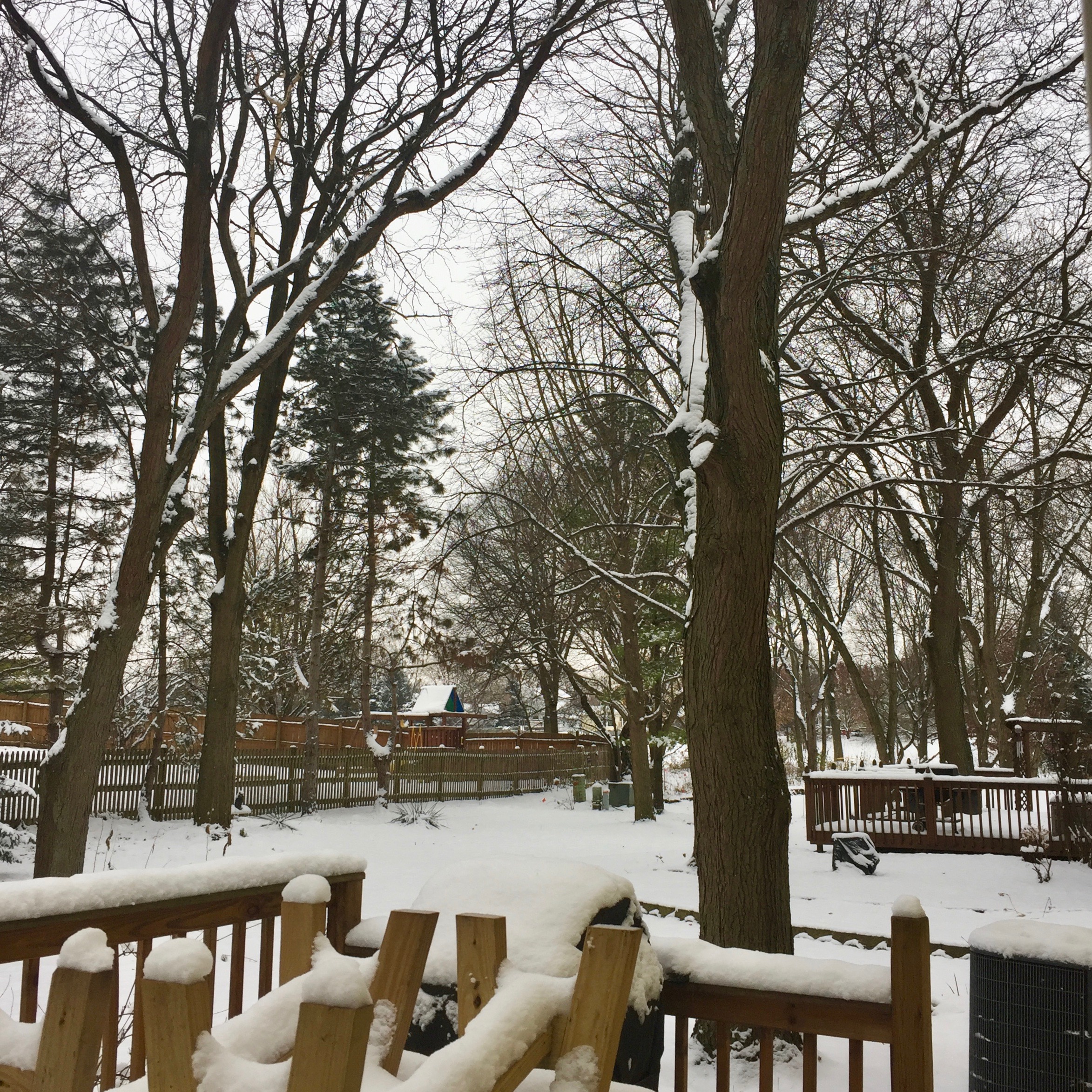 Our yard looks so much better under a layer of fresh snow!
It got me to thinking about a quilt I once made, Bark Abstract – Winter,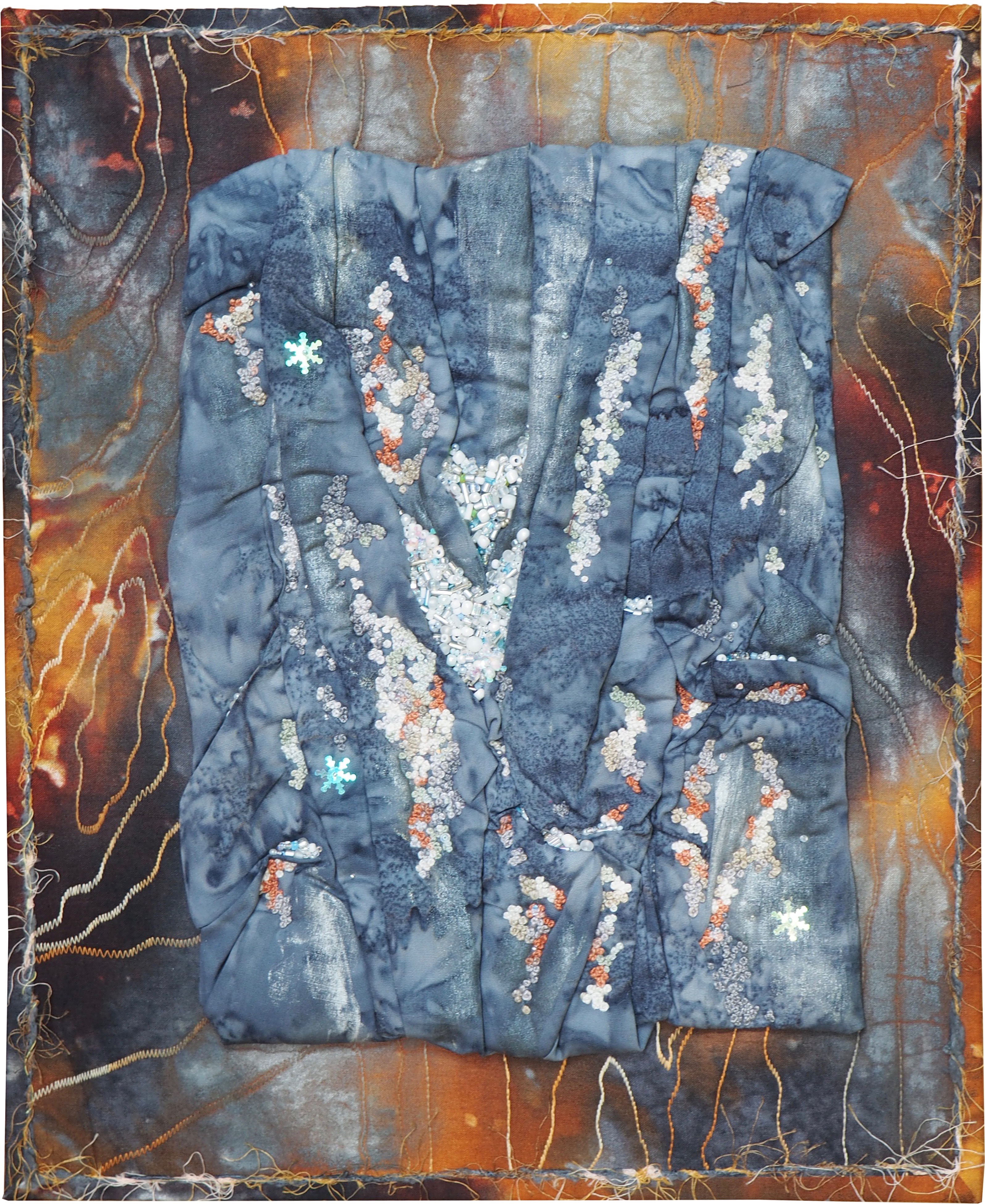 It's about 12″ x 15″, batiks manipulated over cotton batting, held together with lots of french knots and beads, and mounted on batik covered Timtex, with a light application of Shiva paintstik.
And some closeups,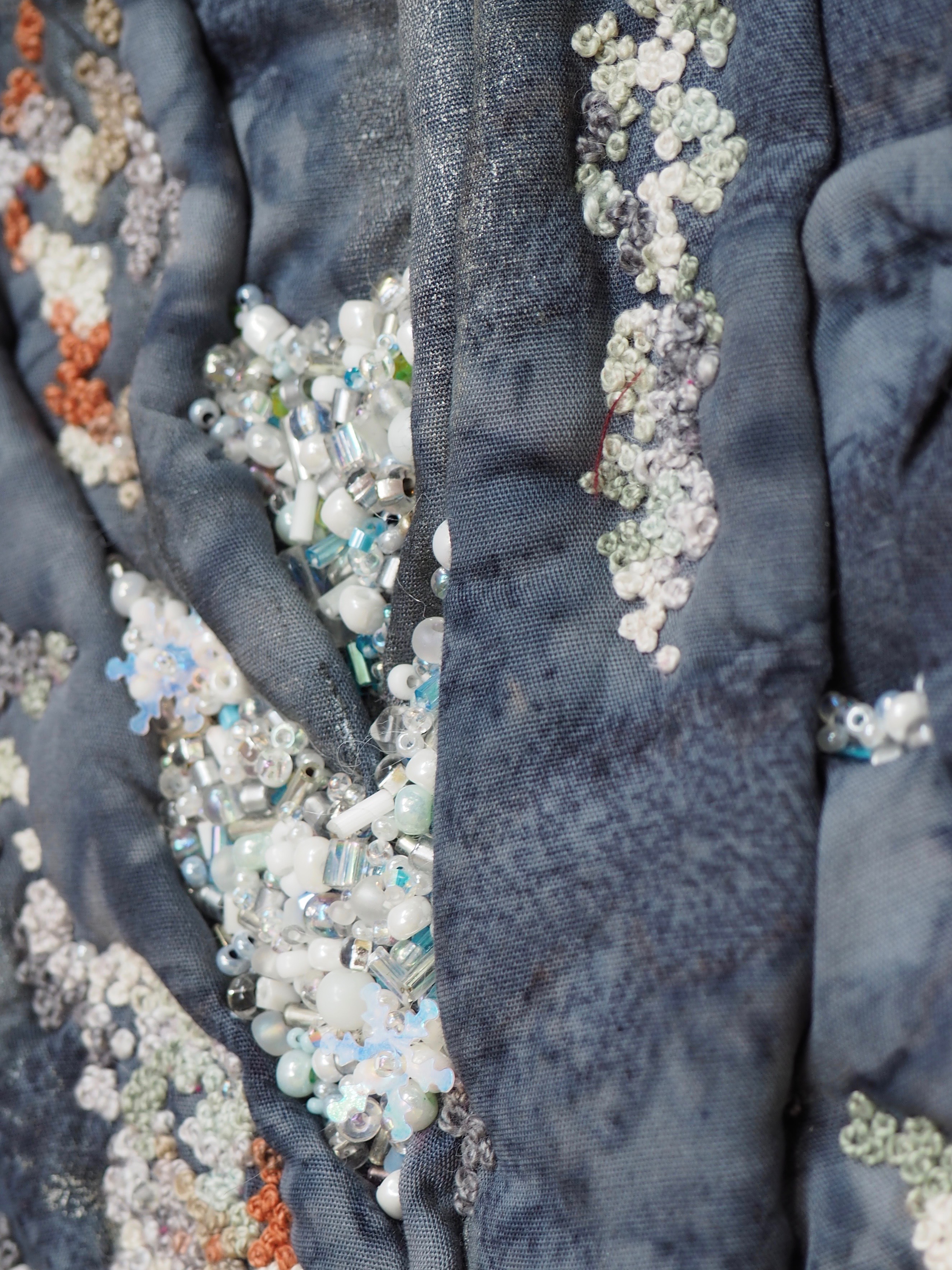 and,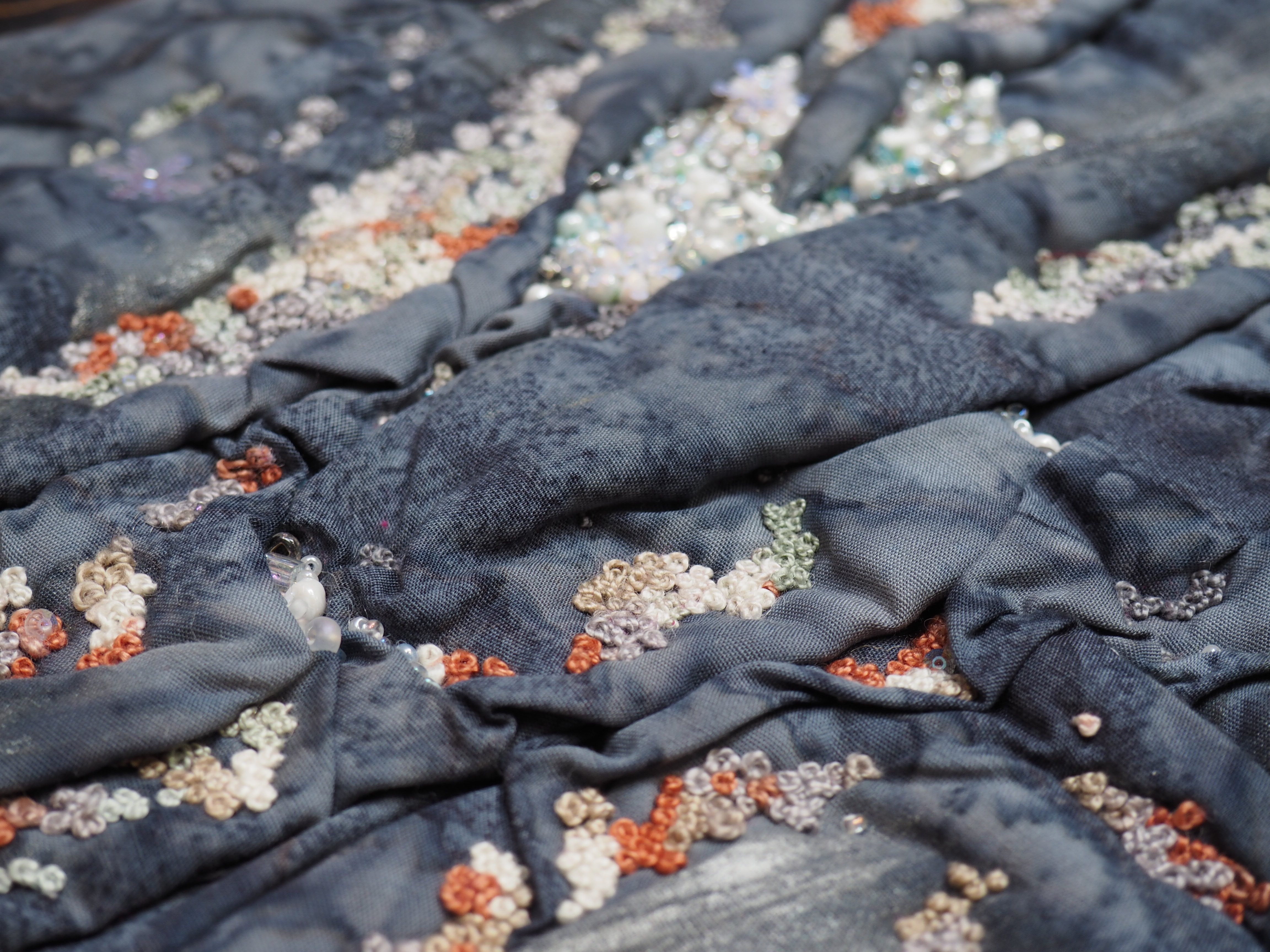 I started it on a day like today. I seem to remember it took a while. You can't hurry a good French knot!
I'll get to what I was actually up to last week tomorrow. Today's project is waiting. I have a deadline to meet…