Steve got me to the airport on time. It helped that he had a flight to Dallas due to take off an hour before mine…
It's not hard to recognize a fellow quilter and soon there was a happy crowd of us chatting away while we waited to board. Southwest Airlines got us to Austin on time and the Supershuttle found the hotel without a problem. So far, so good!
Anna had our booking all organized at the hotel so I was able to leave my bags and head off over to the Convention Center…
I can now reveal that I had had an e-mail on Tuesday telling me I had won an award but what award I wouldn't know until I got to the show… and it was a secret…not to tell anyone…that was DIFFICULT!!
But, it was worth it… Good, no GREAT news awaited me…
My Modern Challenge quilt was first in the Quilting Challenge – Modern in Miniature!! Here I am, a little bit worse for wear but looking cheerful, as well as I should. Thanks to Modern Quilts Unlimited my little quilt earned enough to pay for my trip, flights, hotel and shopping!!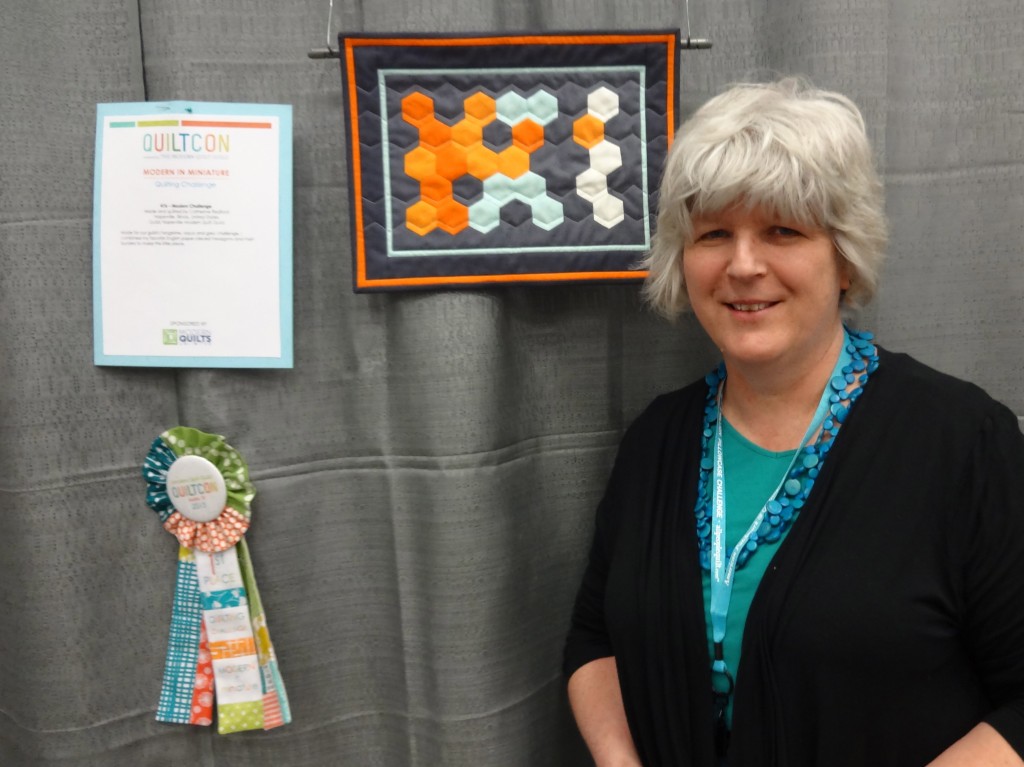 Elizabeth Hartman had made the ribbons. They are amazing!! Of course, the first place words are something else… This one will have pride of place in my studio when I get back!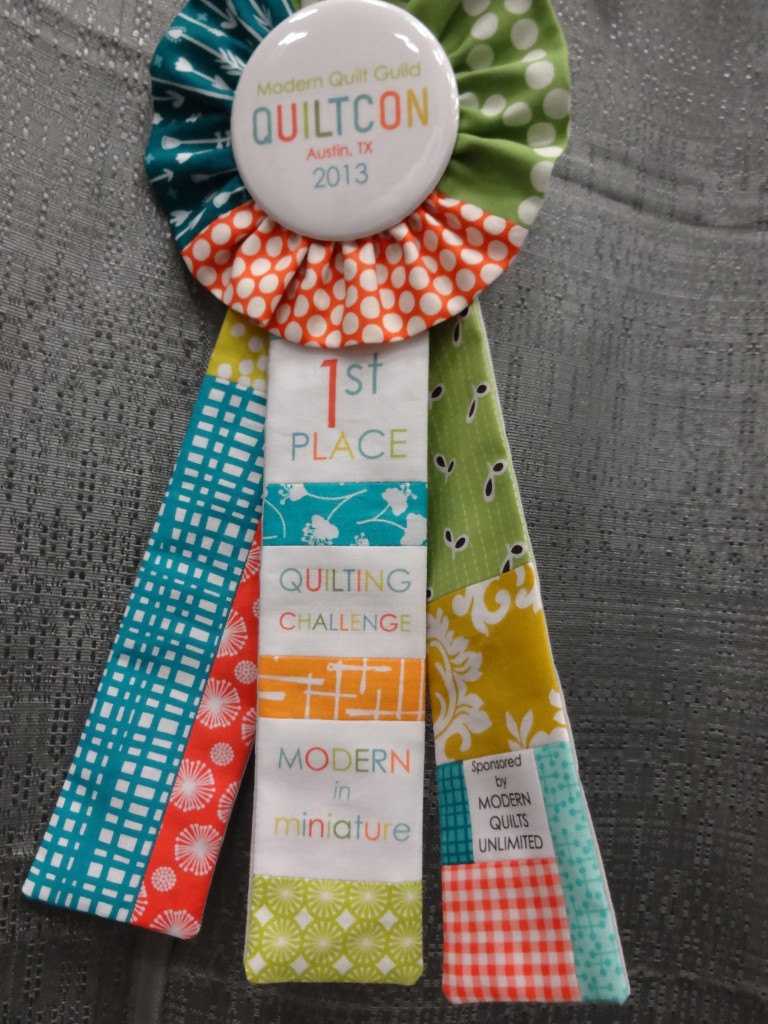 Anna turned up at the hotel just when I got back and we got situated in our room. Then it was time for dinner with her friends from Houston Modern Quilt Guild  before the MQG leaders meet up. Here are Anna, Kristy and Becka, all happy to be there!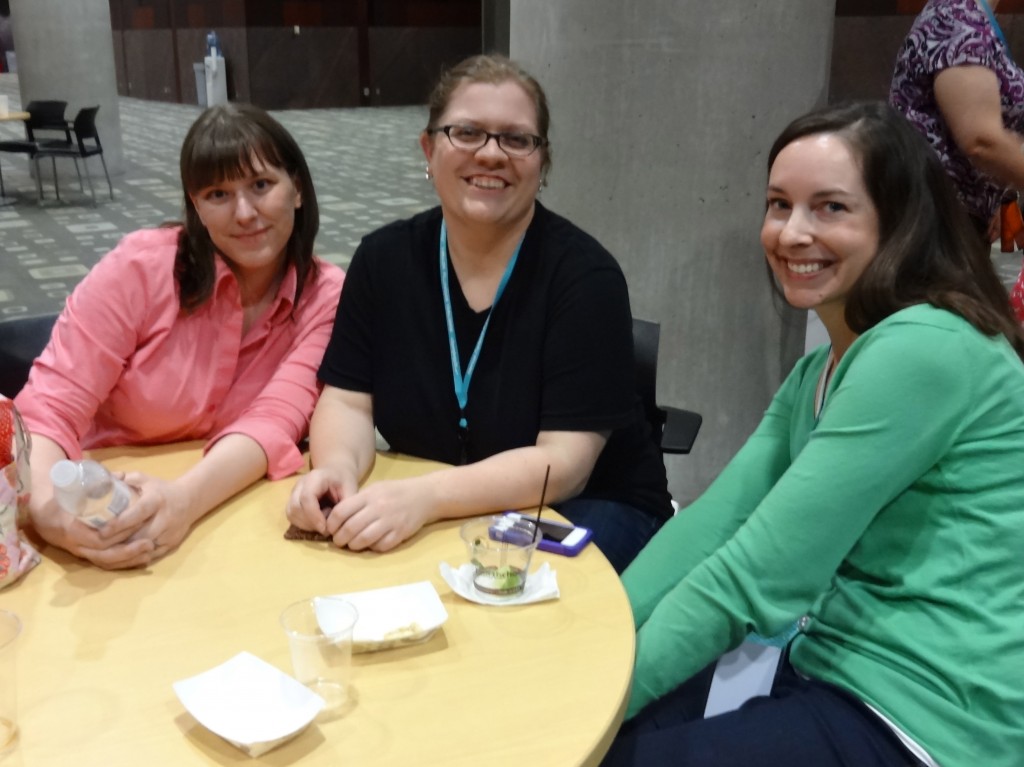 Lots of QuiltCon attendees are staying at our hotel. We were just going back to our room after the meet up when we were invited to a little stitching party in the 10th floor atrium.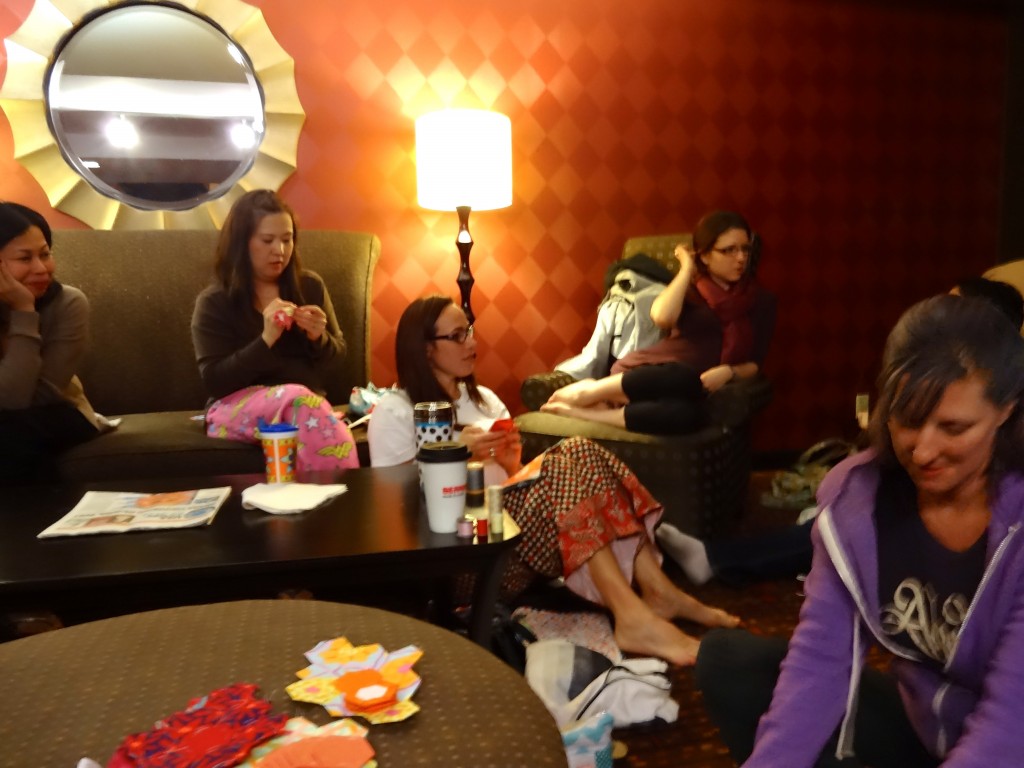 It was fun until a manager came and told us ever so politely that we were a little noisy… It had been a long day but a very good one!!
Ready for day two…