The traffic on the 355 South was pretty bad last night but I was driving North so it didn't give me any problems. Sorry about all the people who were held up going the other way…
After a lovely dinner with the programs and contract ladies I made my way to the Rolling Meadows Community Center which was a hive of activity and preparations for the guild meeting.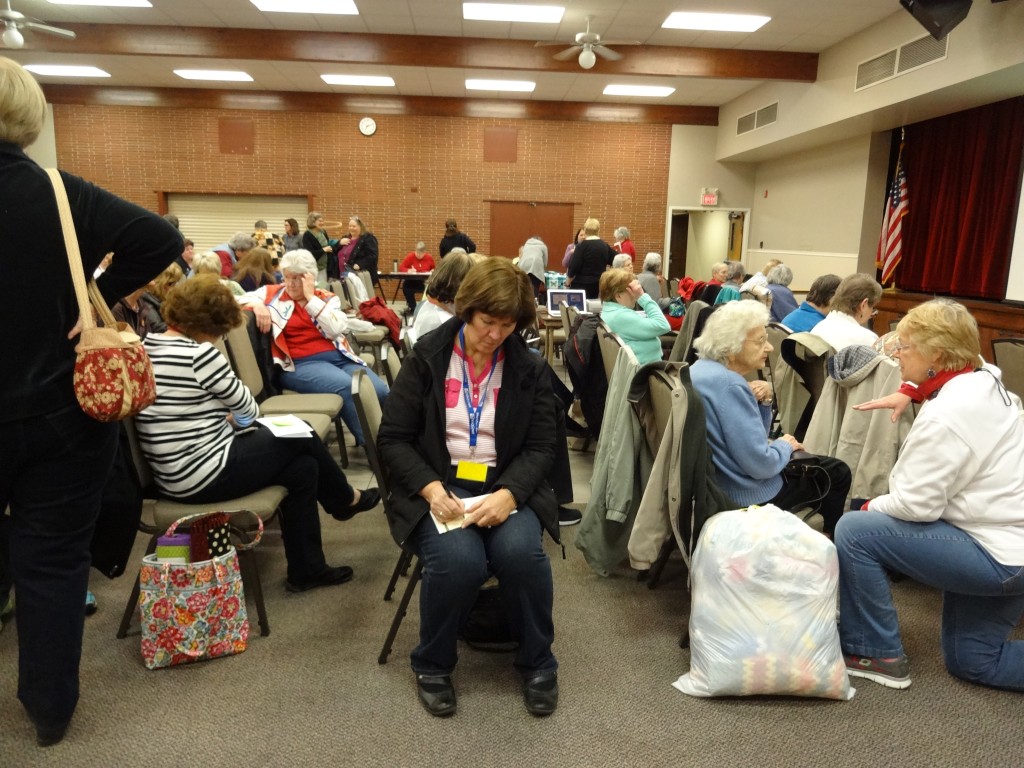 Amongst the busyness members were picking up their tickets for the new raffle quilt,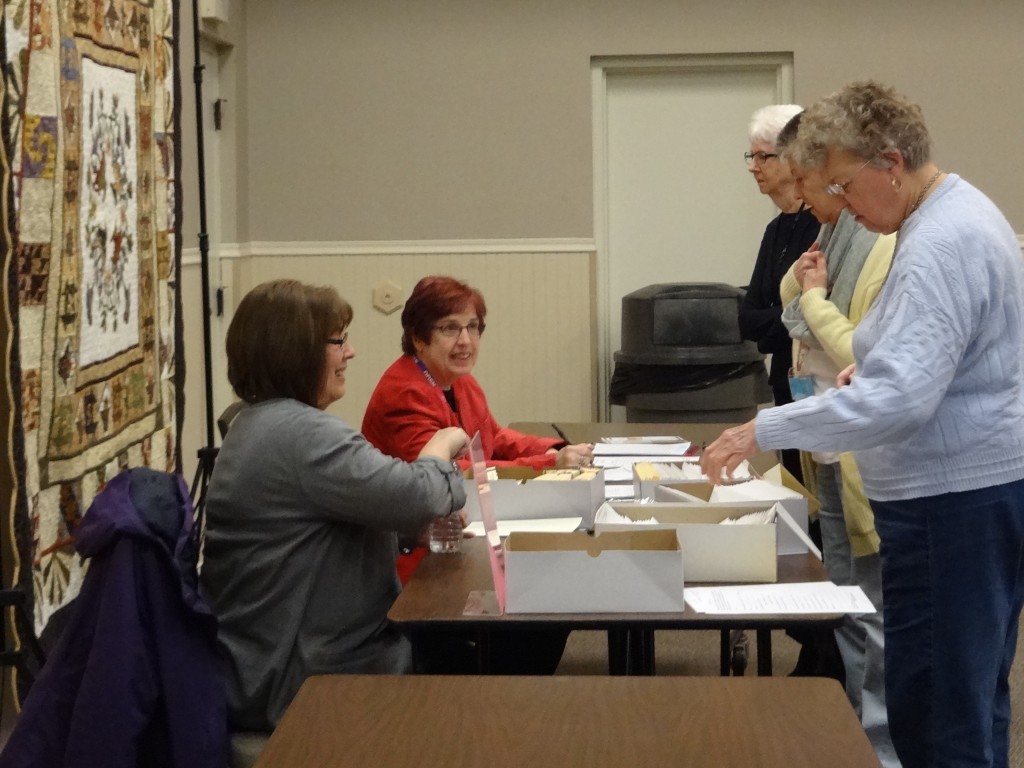 while some people took a few minutes to check out the speaker's display…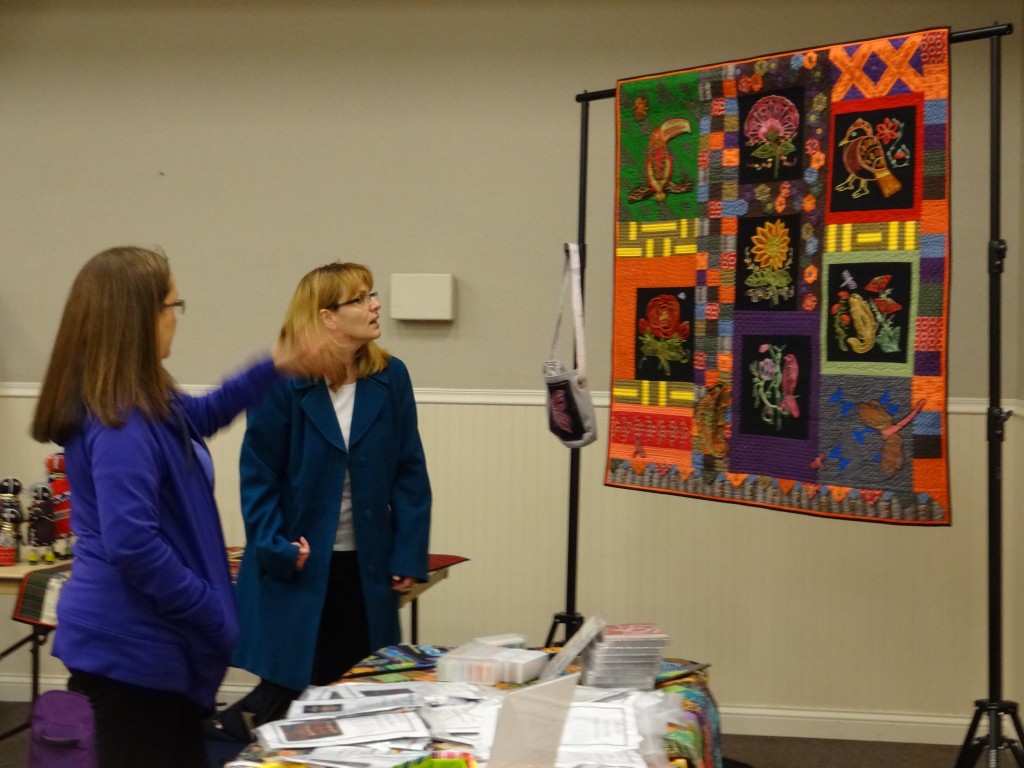 There was a good crowd by the start of the evening's proceedings,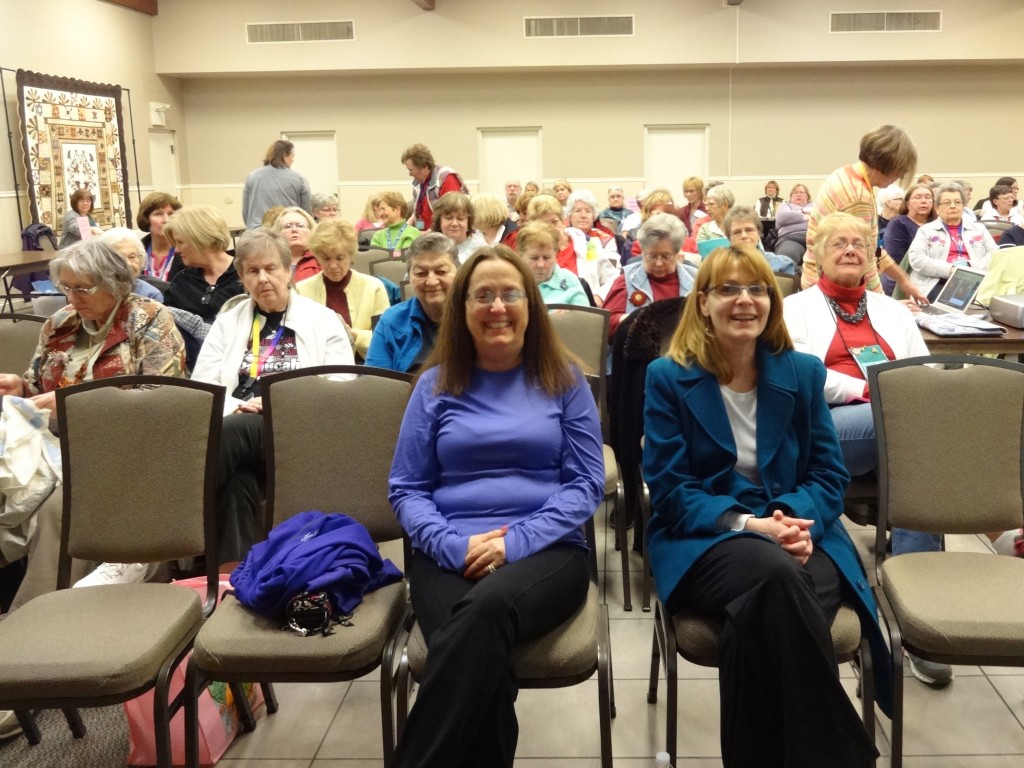 on both sides of the room.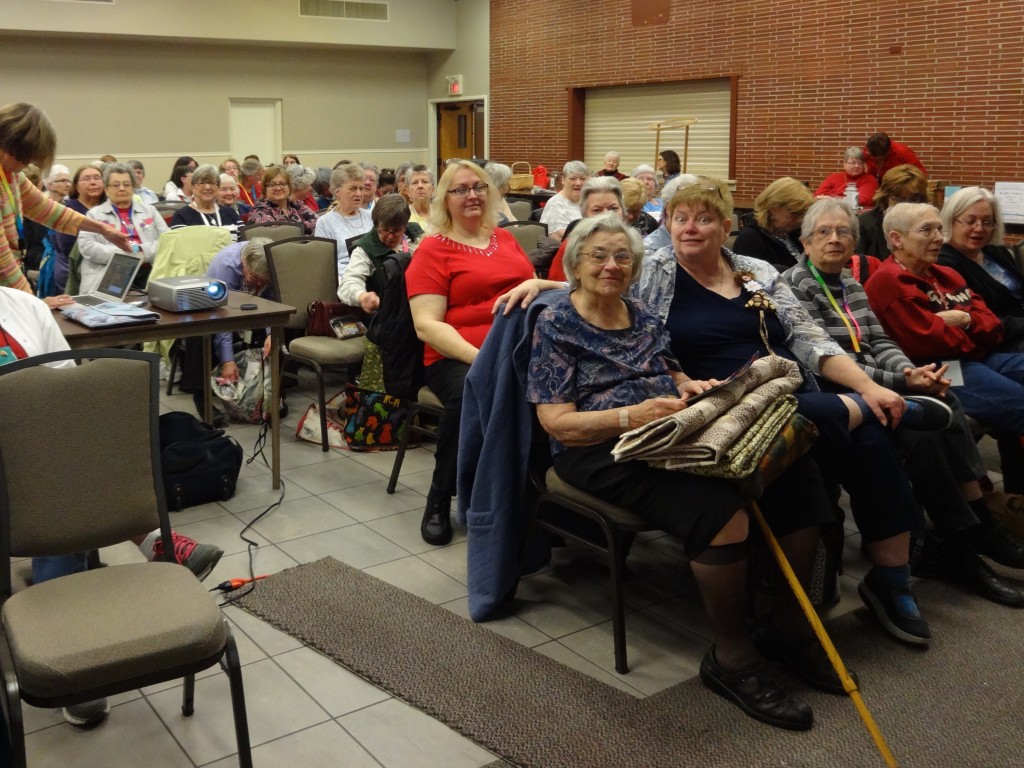 And then it was time to set off on safari…
Everyone kept their hands inside the vehicle and before we knew it, after much laughter, a pop quiz with prizes and lots of embroideries, it was time to shop! I gained a very efficient helper…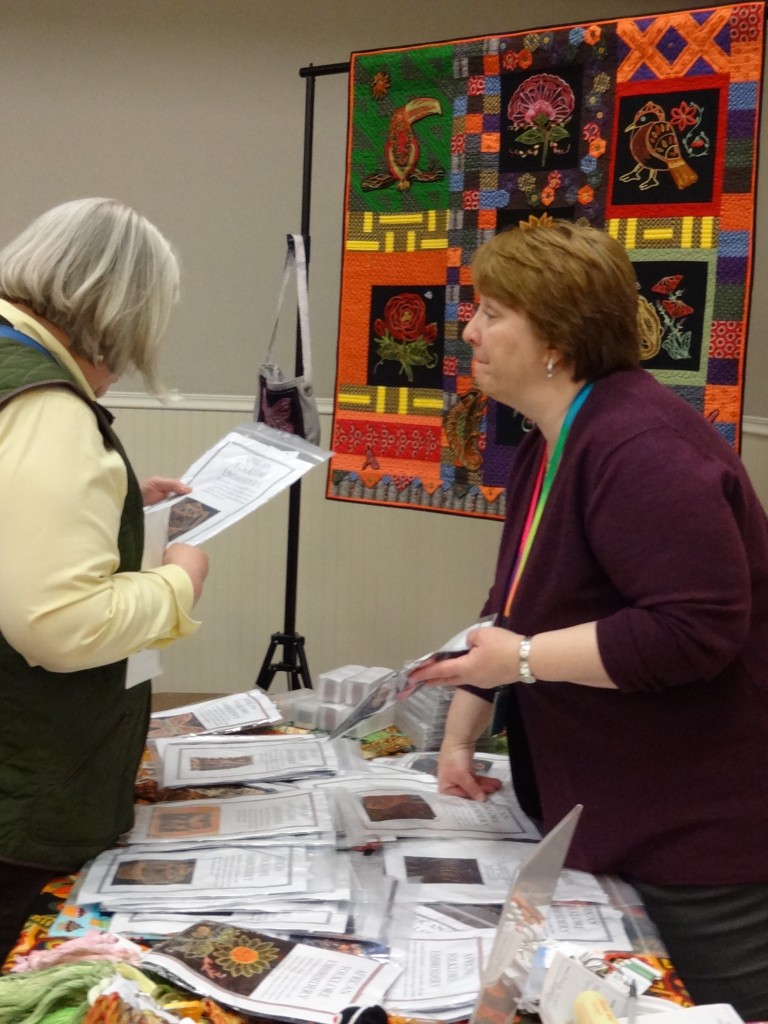 What super traveling companions. I'd go on safari with the NSQG members any time they ask me… I'm hoping to see some of them in class next week?