We had a wonderful time cruising with Sew Many Places on the Navigator of the Seas in November 2014. I designed a special stitchery and had it printed by Spoonflower so that we could start sewing straight away!
I'm hoping that all the stitchers will send me pictures of their projects as they finish them so we can all share the memories of our trip.
First up is Maggie Szafranski. Wow!!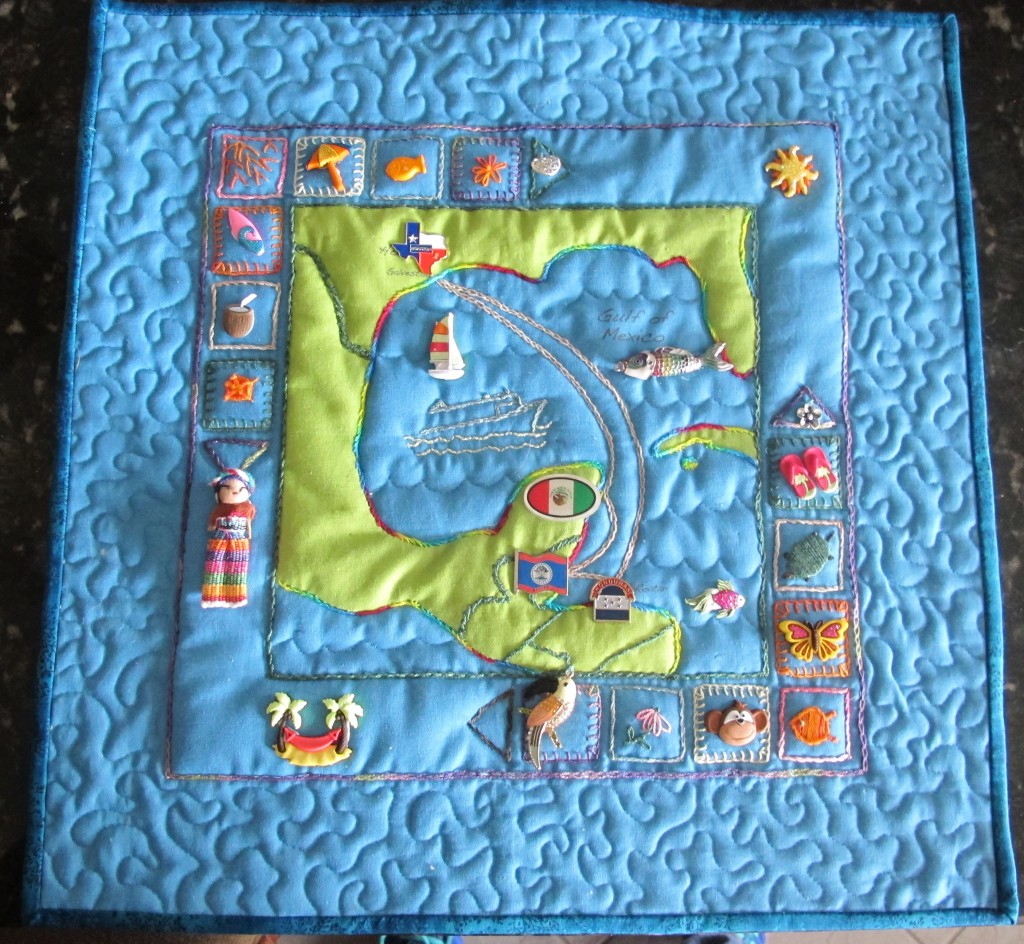 This is Dianne Watchorn's finished panel complete with cruise pass. Super!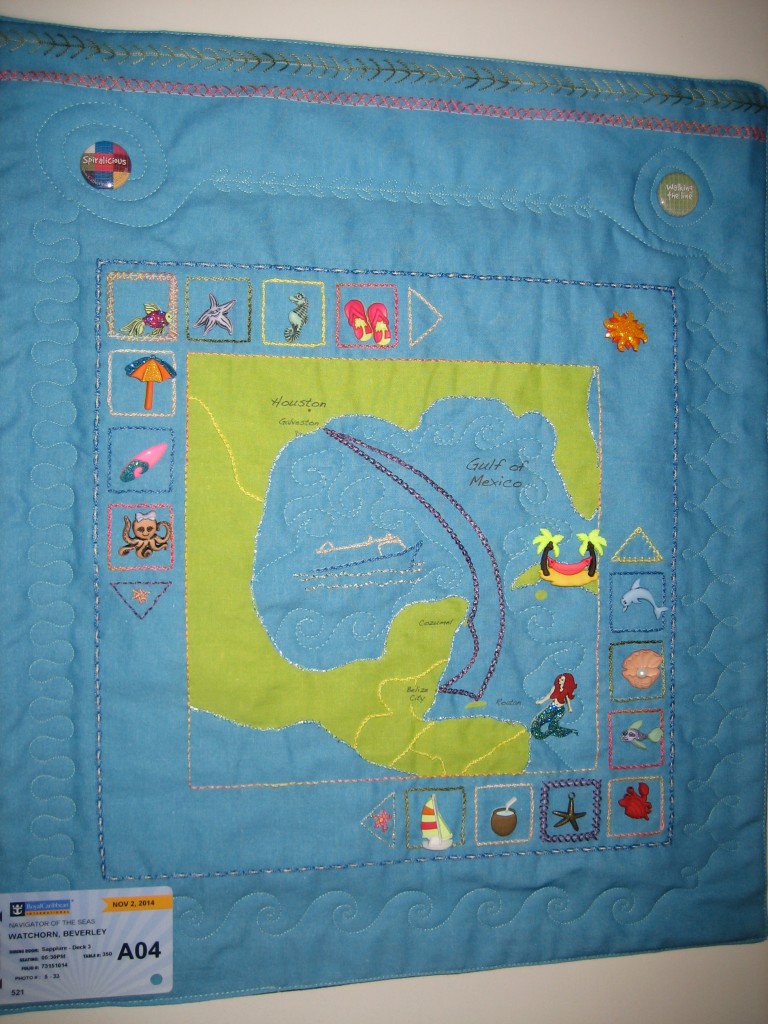 This one belongs to Carol Thomas. Nice work.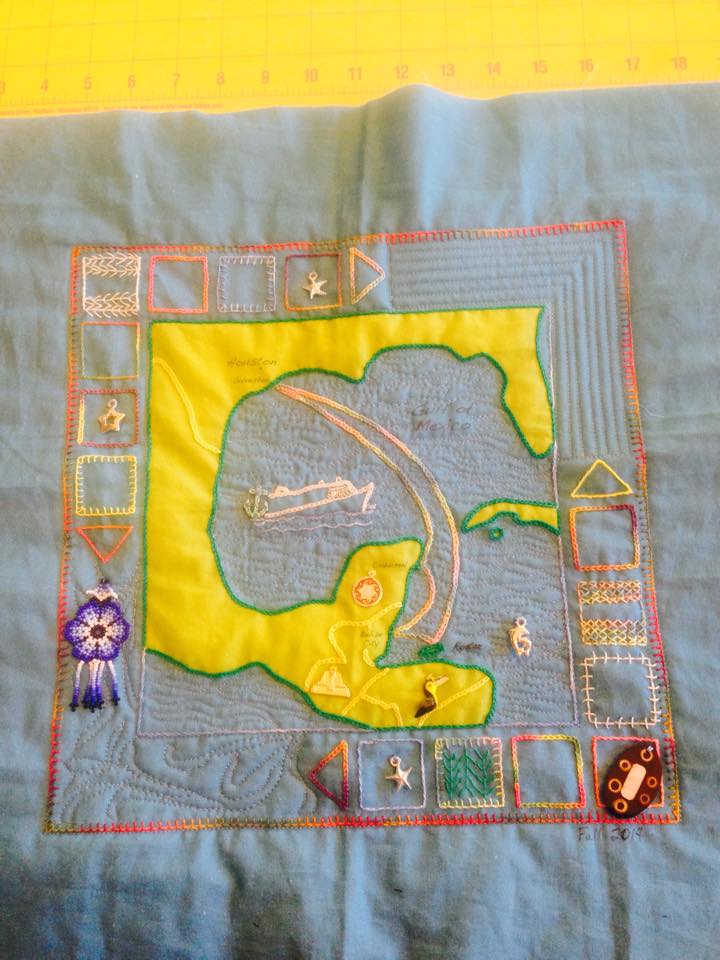 Who will be next?
(August 30, 2015) Isabel sent me pictures of her finished map.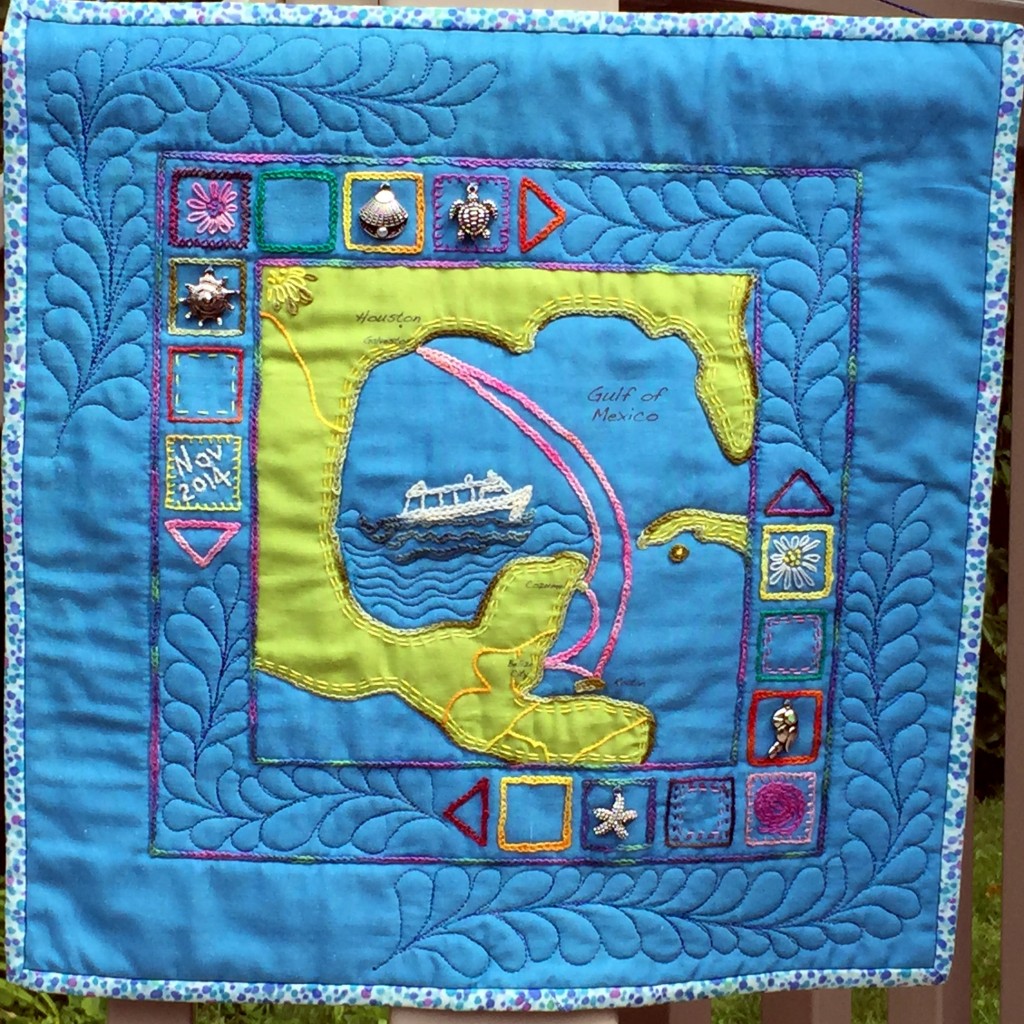 Not only quilted and bound, but labelled too… yeah!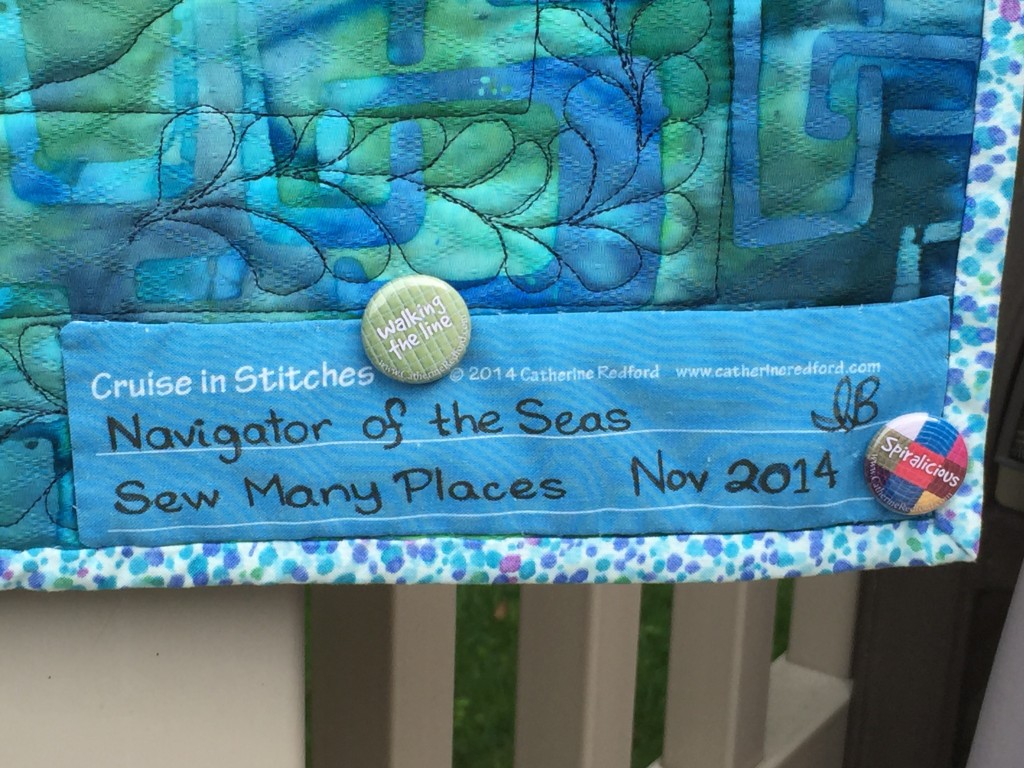 There must be more out there? It's never too late to send me your photographs!
February 2015 found me back in the Caribbean with Sew Many Places on the Independence of the Seas. I designed another new piece and enjoyed two fun evening classes on board ship.
Judy Stupak made a wonderful job of finishing hers, adding stuffing, trapunto style, to her fish for a 3D look.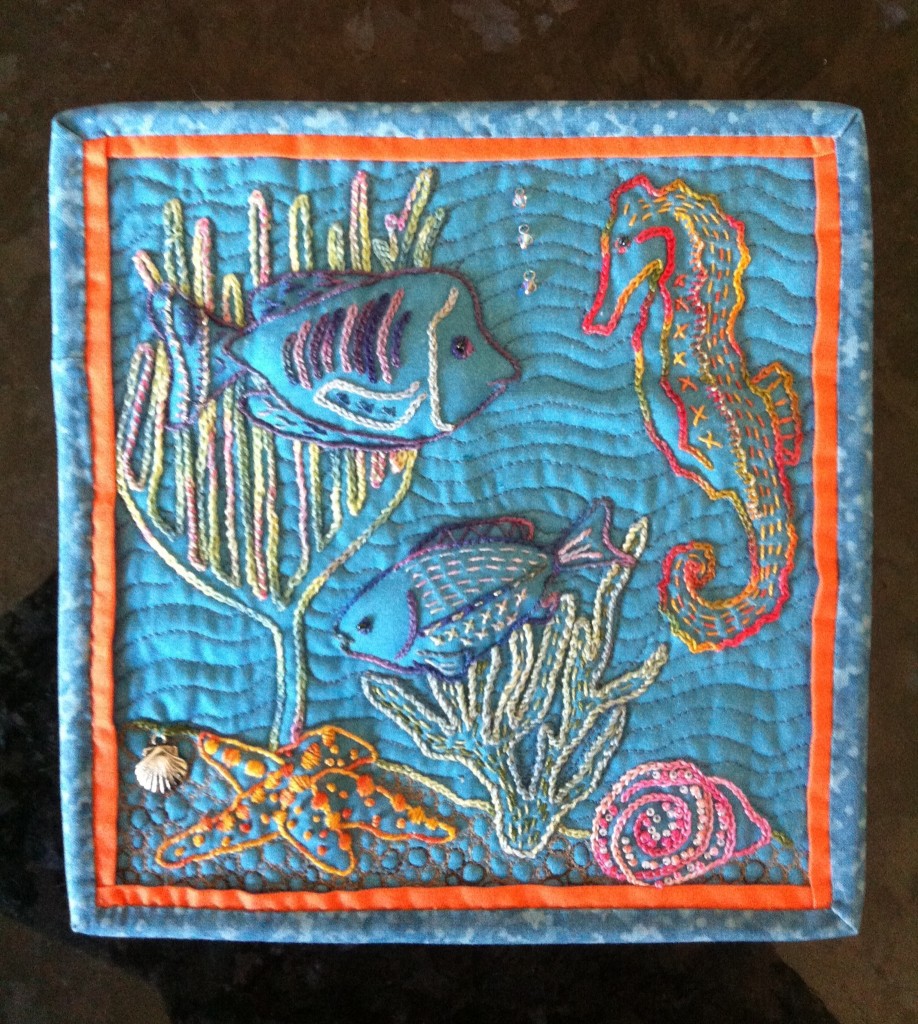 I'm hoping this will be the first finish of many?