So now I can reveal what I have been working on for the last few weeks. I was asked to tape three new segments for the 1400 series of Quilting Arts TV and after a couple of conversations and a few e-mails back and forth we had a plan! I have been devising some cute projects and stitching lots of step outs, hoping it would all be alright on the night…
Tuesday morning found me in make-up.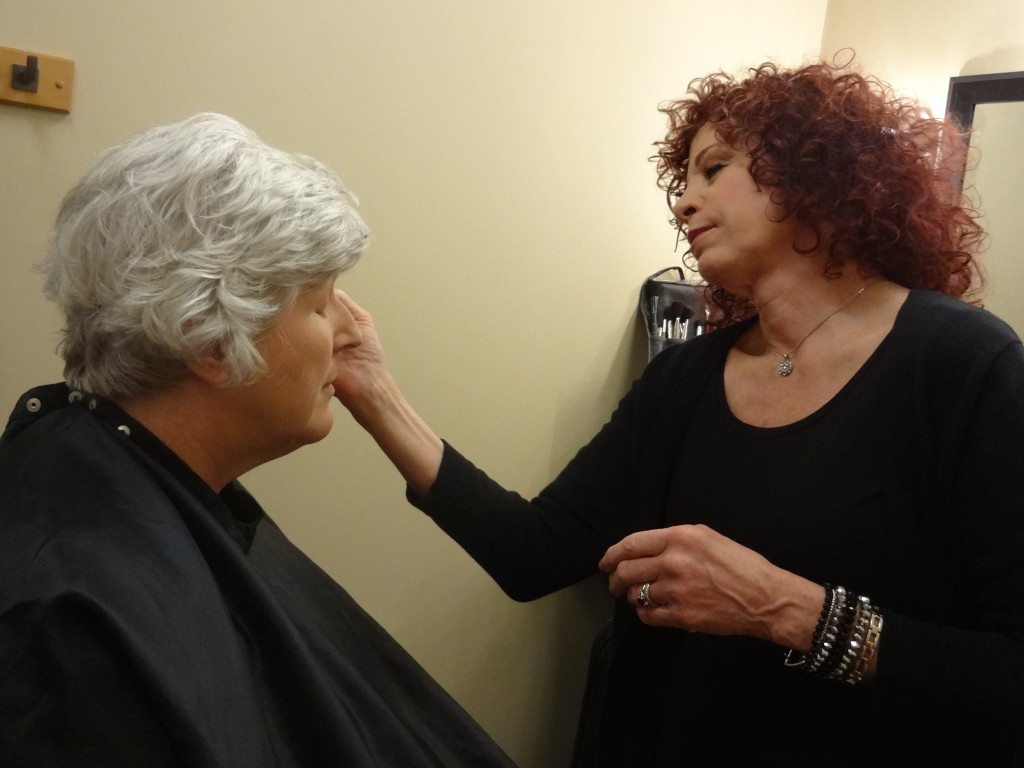 I always forget how grey my hair is until I see a picture like that one.
Cheryl was up first so I was able to relax and watch her on the screen. Here she is enjoying some Sharpie fun with Susan, the new host of QATV.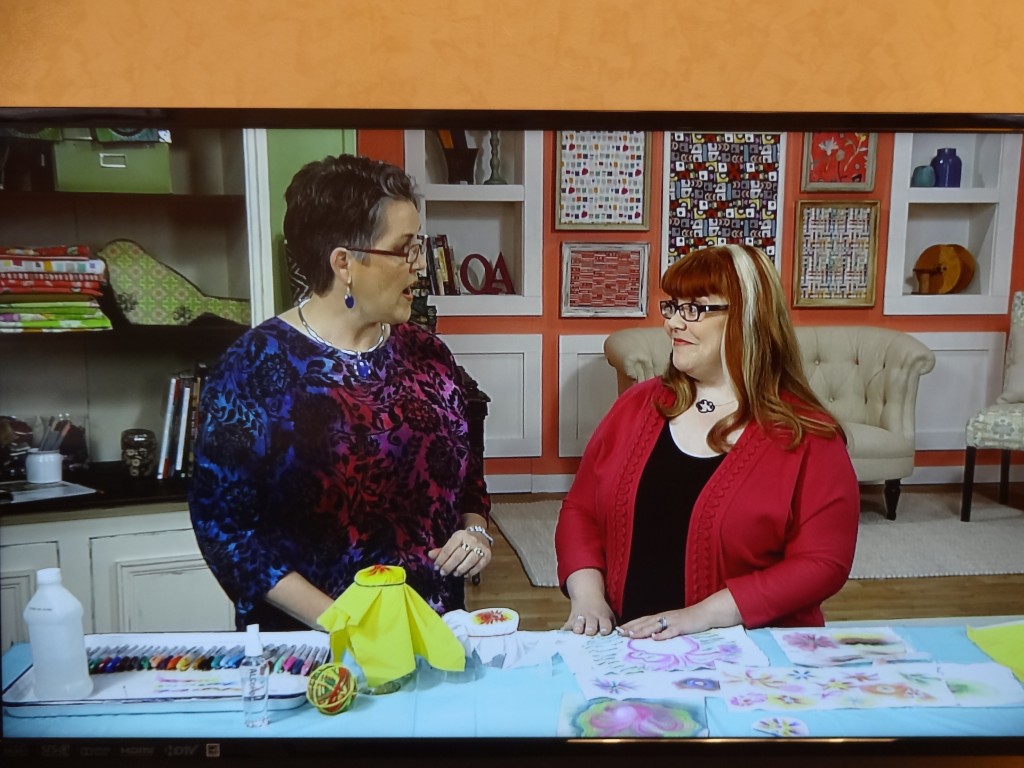 My trays were looked over and organized. I had three trays this time.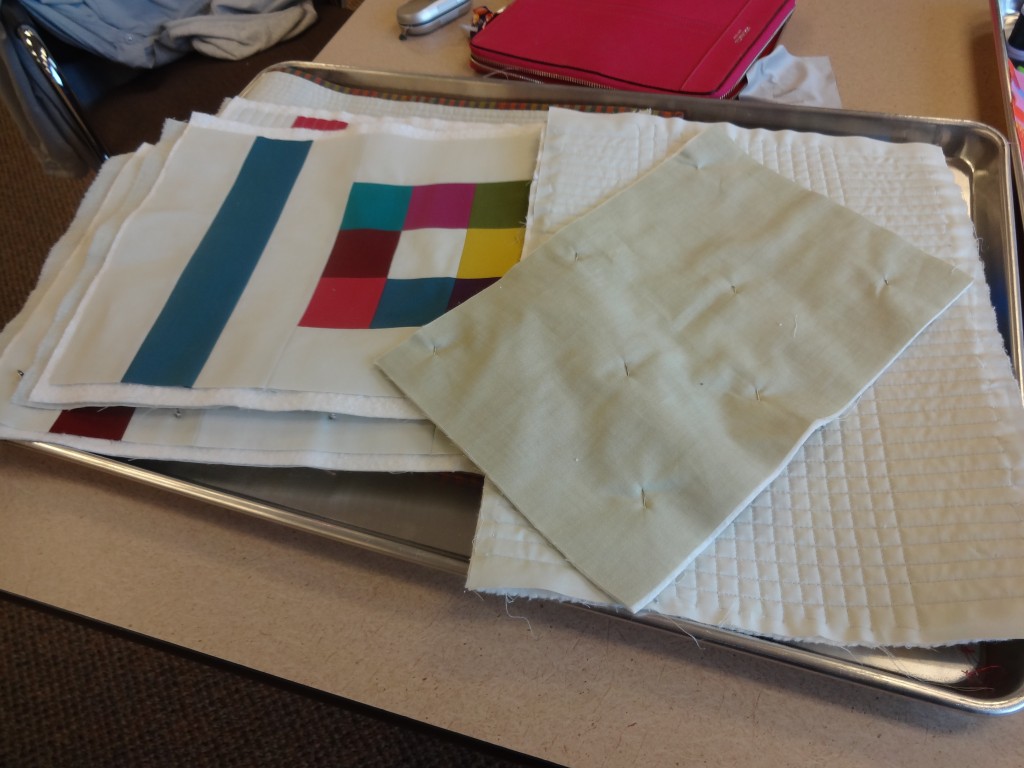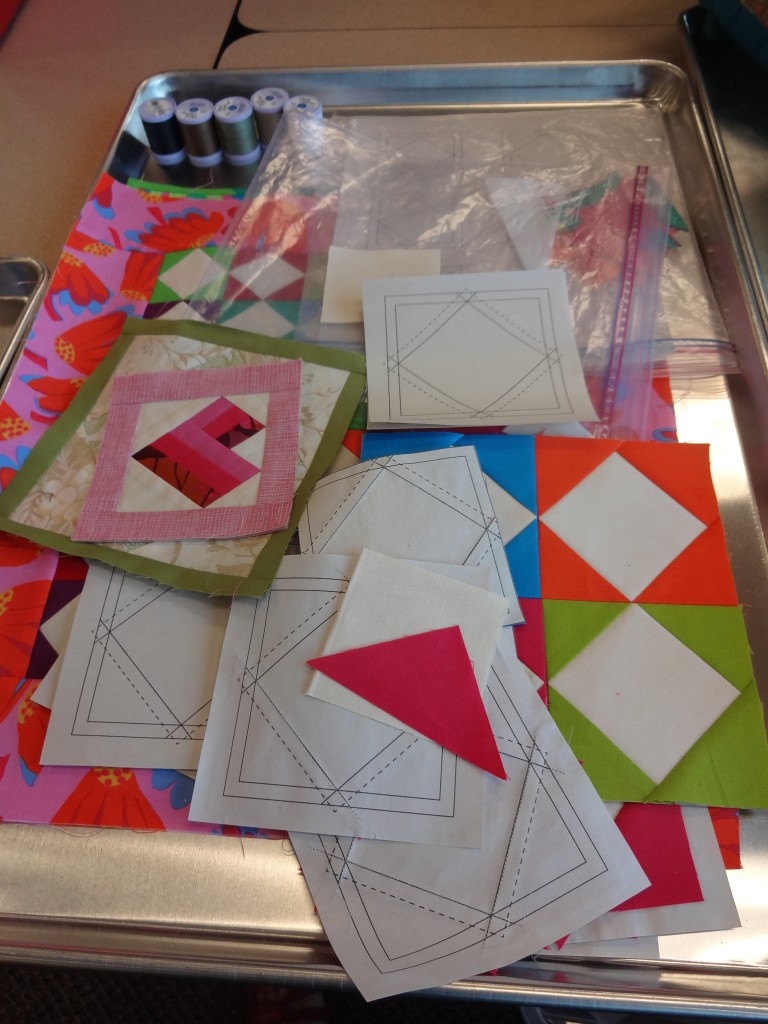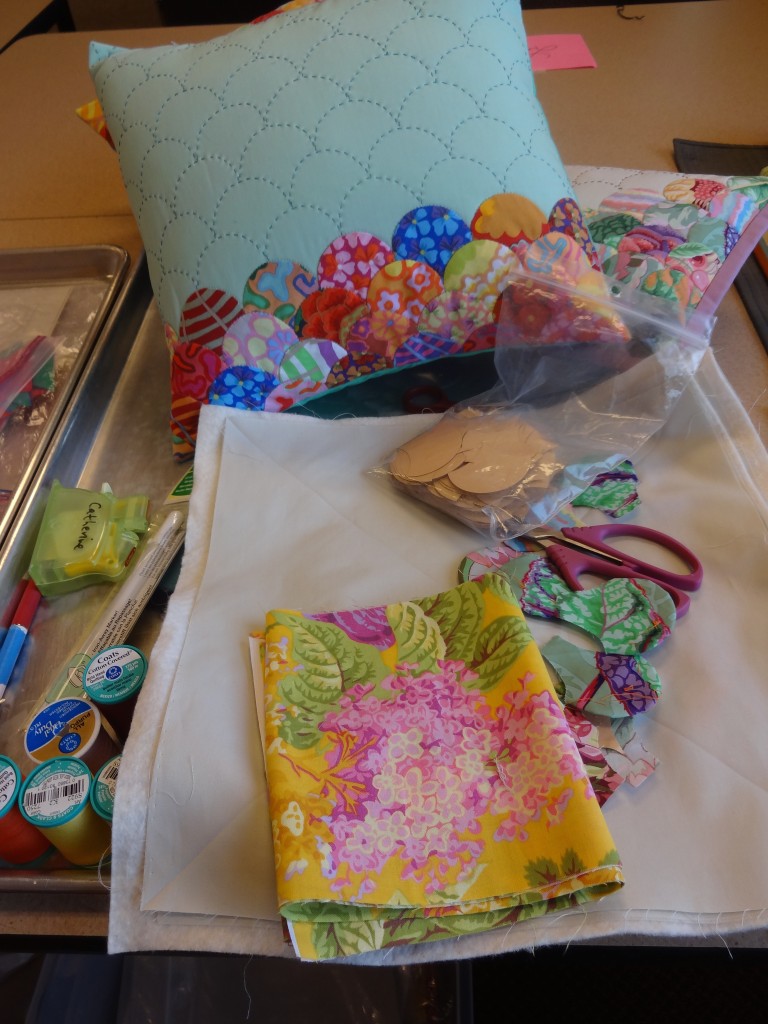 Cheryl's segments all done it was time for lunch. Then, after all the waiting, all of a sudden I was on… Things happen so quickly but we did remember to snap a few pics on set.
Here we are sitting together, very graciously, on the sofa. My machine quilting samples are set up in the front.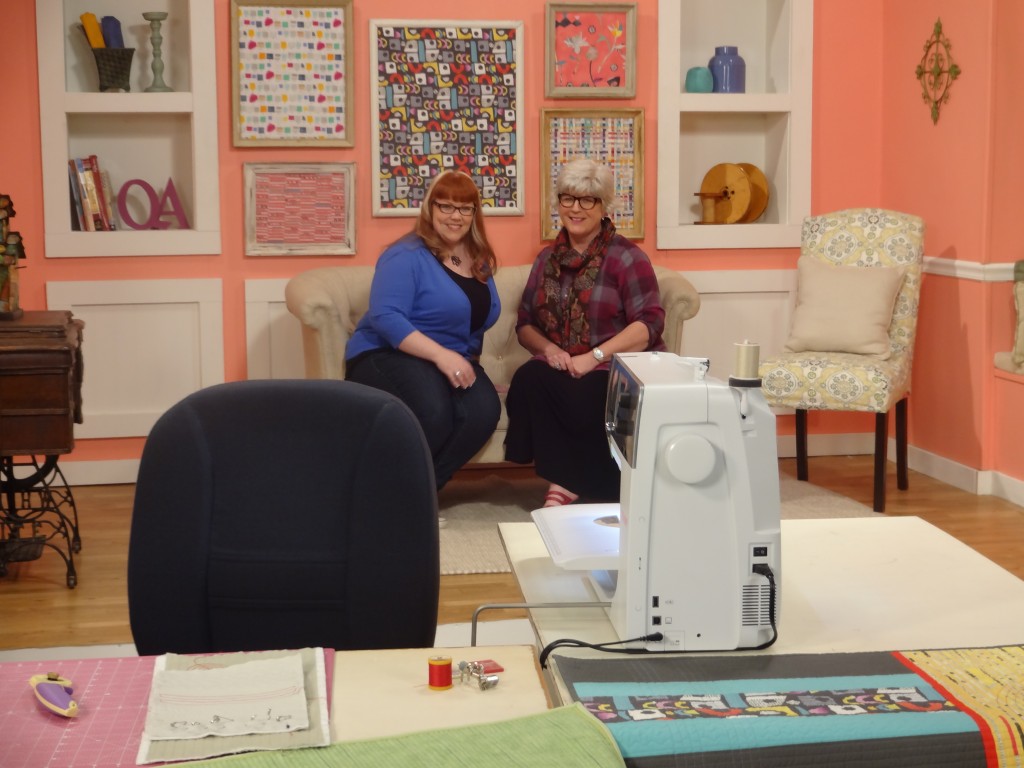 Cheryl went back to the green room and took this one of me waiting to be joined by Susan. That's a great blouse from dream on. (thanks Bridget!)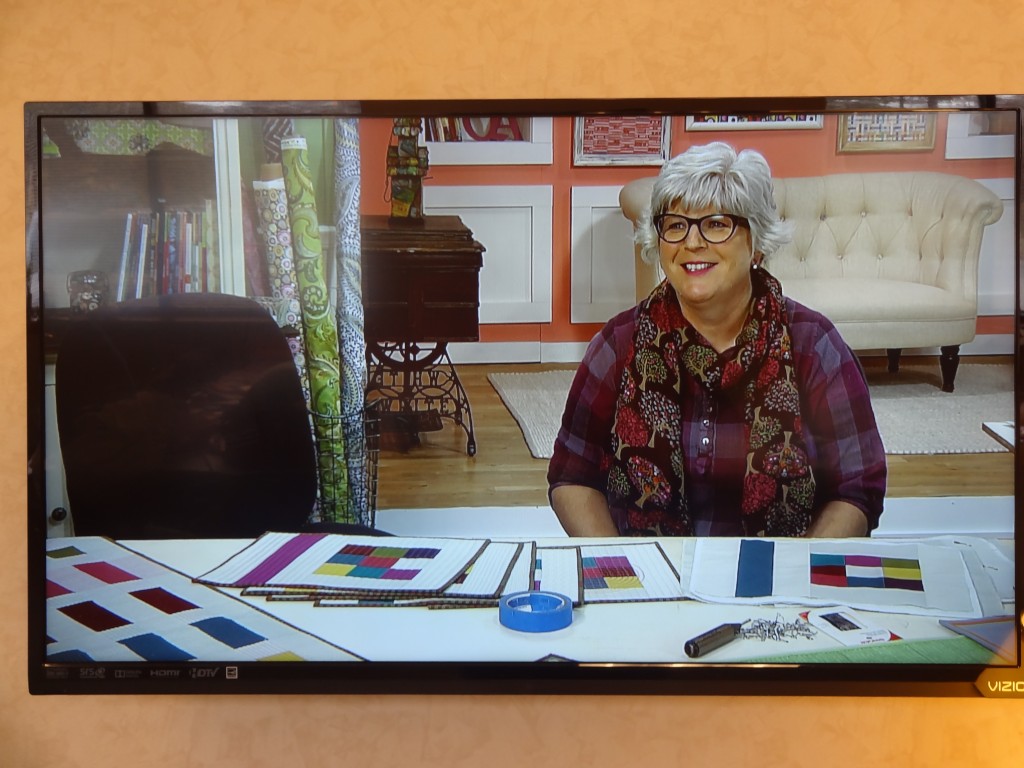 The segment was all about quilting with the walking foot. Here I am in action at the machine..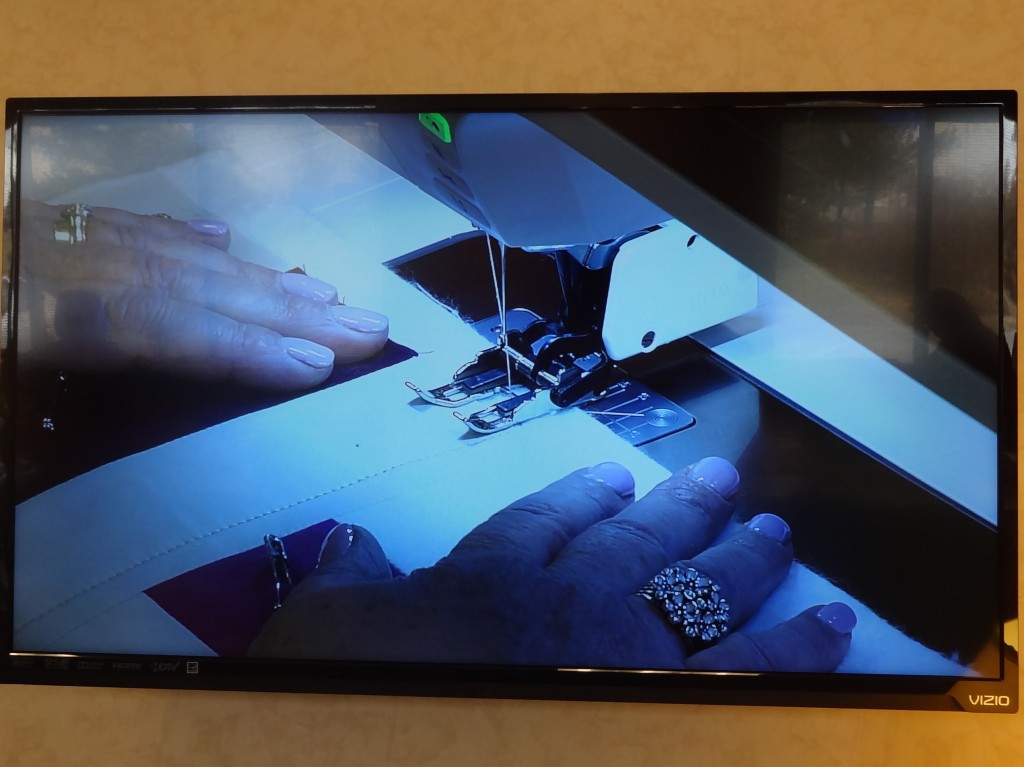 We changed our clothes between each segment. That makes for a lot of work for the sound guy, finding somewhere safe for the microphone each time.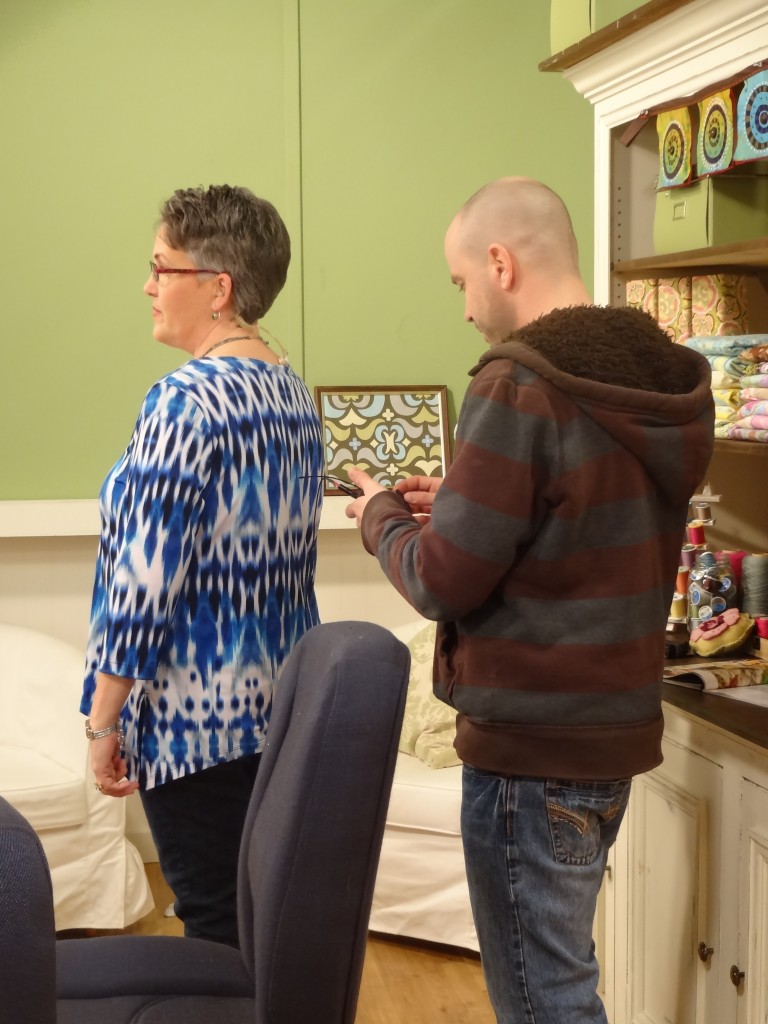 Susan and I were all smiles before the second segment.
Here's my view from behind the table.
And here we are in action. I made paper foundation pieced blocks for a pin quilt.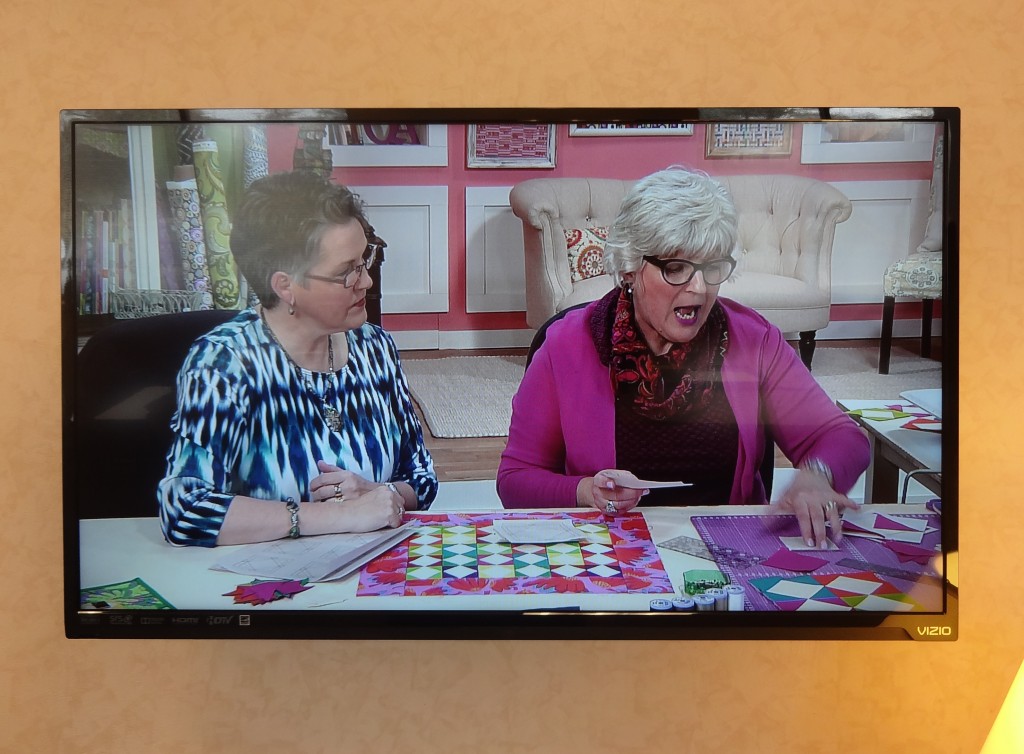 Vivika joined us for a photograph before my third project. Looking great?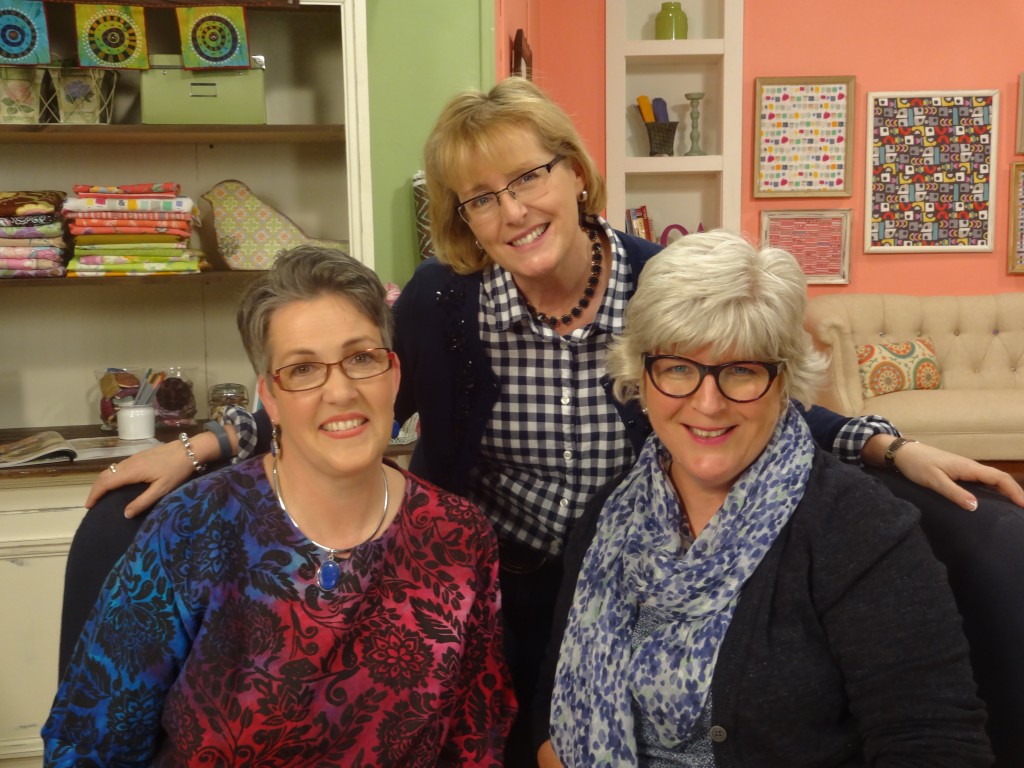 And here I am with my clamshell paper pieces for an english paper piecing segment.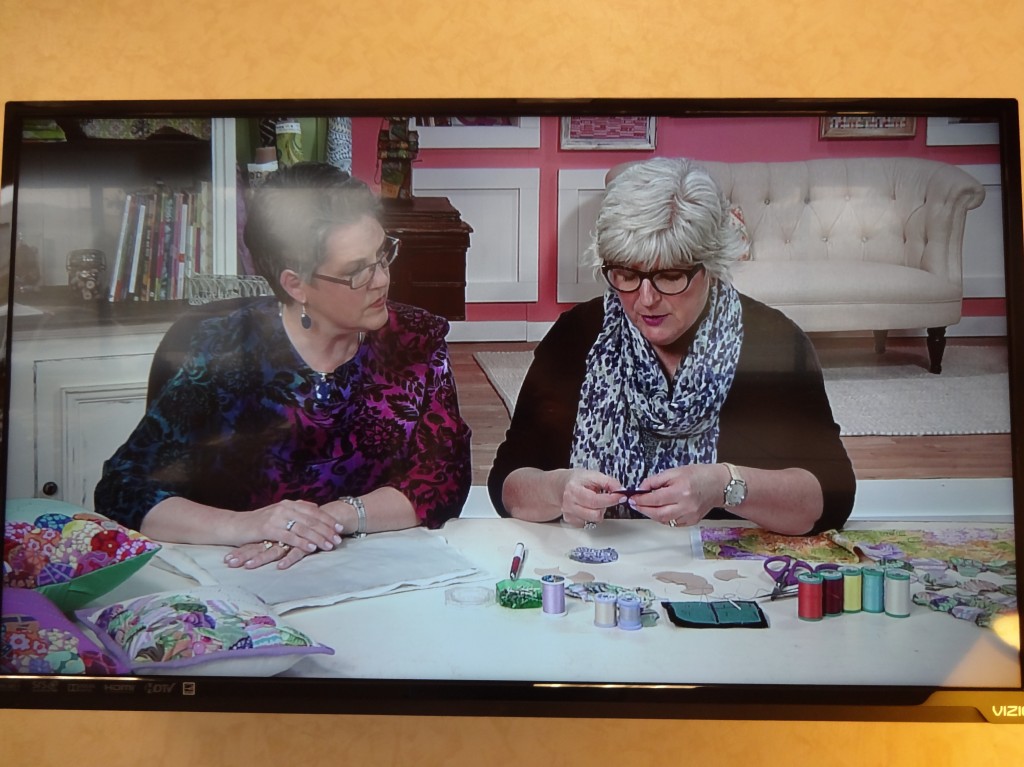 My pillows looked good on this white chair!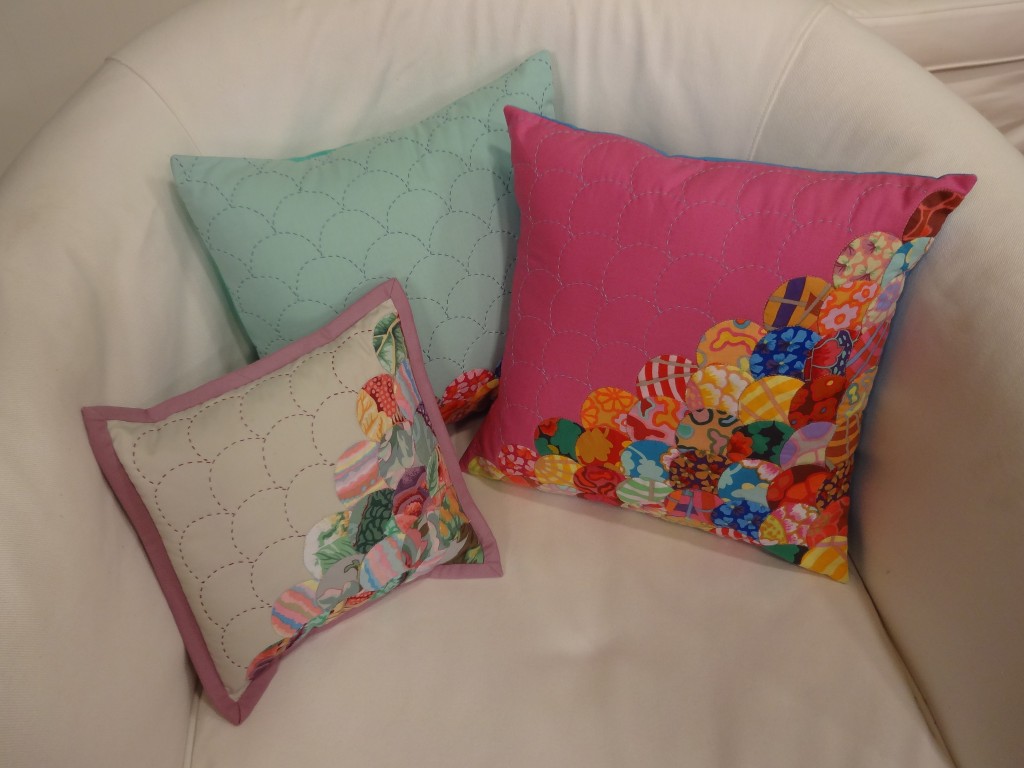 And that was that! Cheryl had some more taping to do so I learnt lots watching her at work. Meanwhile it snowed!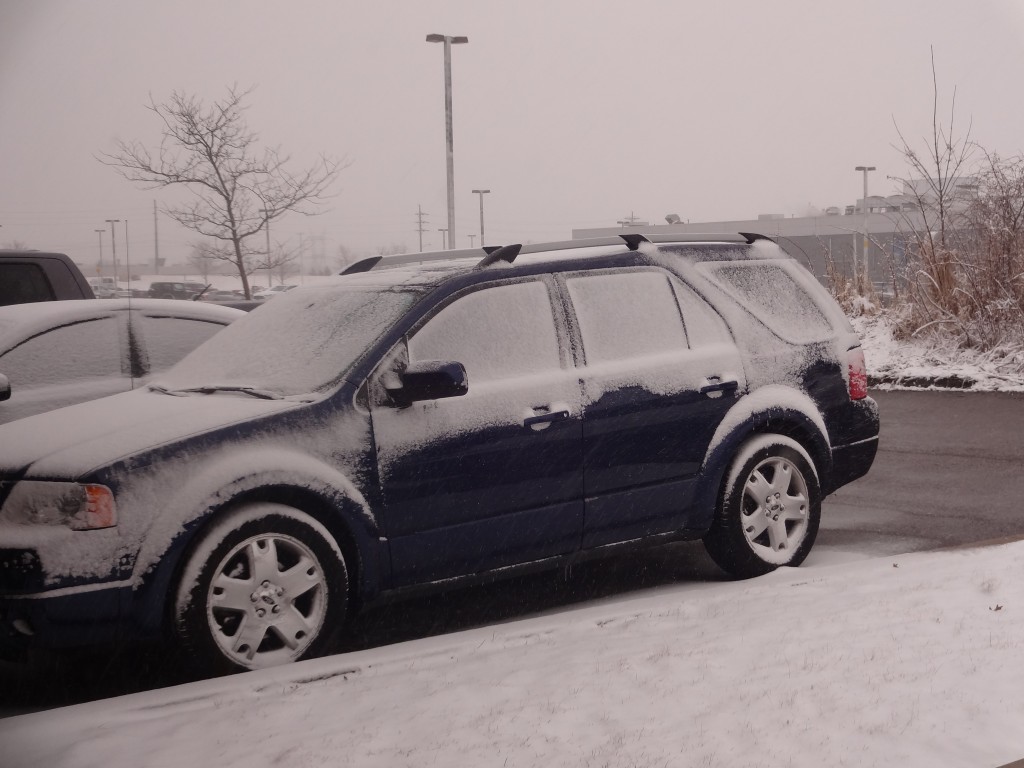 The little bit of the white stuff was not enough to deter us from a final dinner out with the gang. We made a quick stop in at the studio on Wednesday morning, just to discuss a few details for future adventures…
The drive home was uneventful with Cheryl at the wheel. No sleeping this time as we shared our experiences and discussed our plans. There'll be no slowing down any time soon!